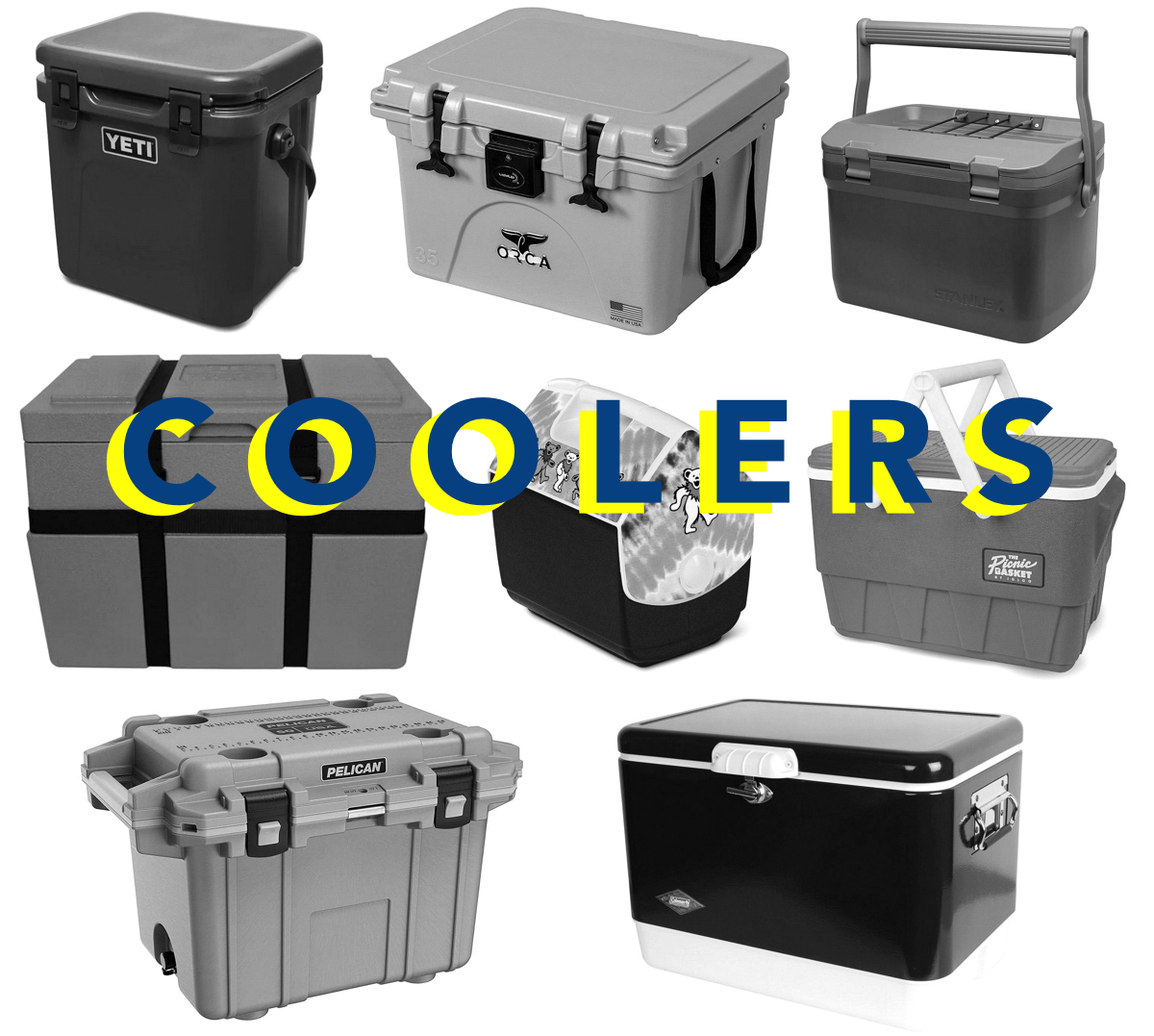 With Memorial Day weekend upon us, hopefully all of you are getting a little outside time.  Not all pools are open, but there are a few swimming holes that should accommodate.  It's the first three day weekend we've had in a while, and it'll be nice to disconnect for a while.  We're planning on doing a lot of outside stuff: playgrounds, walks, the pool, cooking out, the Tiger/Phil/Peyton/Brady match, the lake.  Lots of moving around.  With two kids and some heat, we always have a cooler with us.  I like the softies, but today let's get into the hard coolers.  I like these because they give me a place to sit.
Here's what I've got my eye on: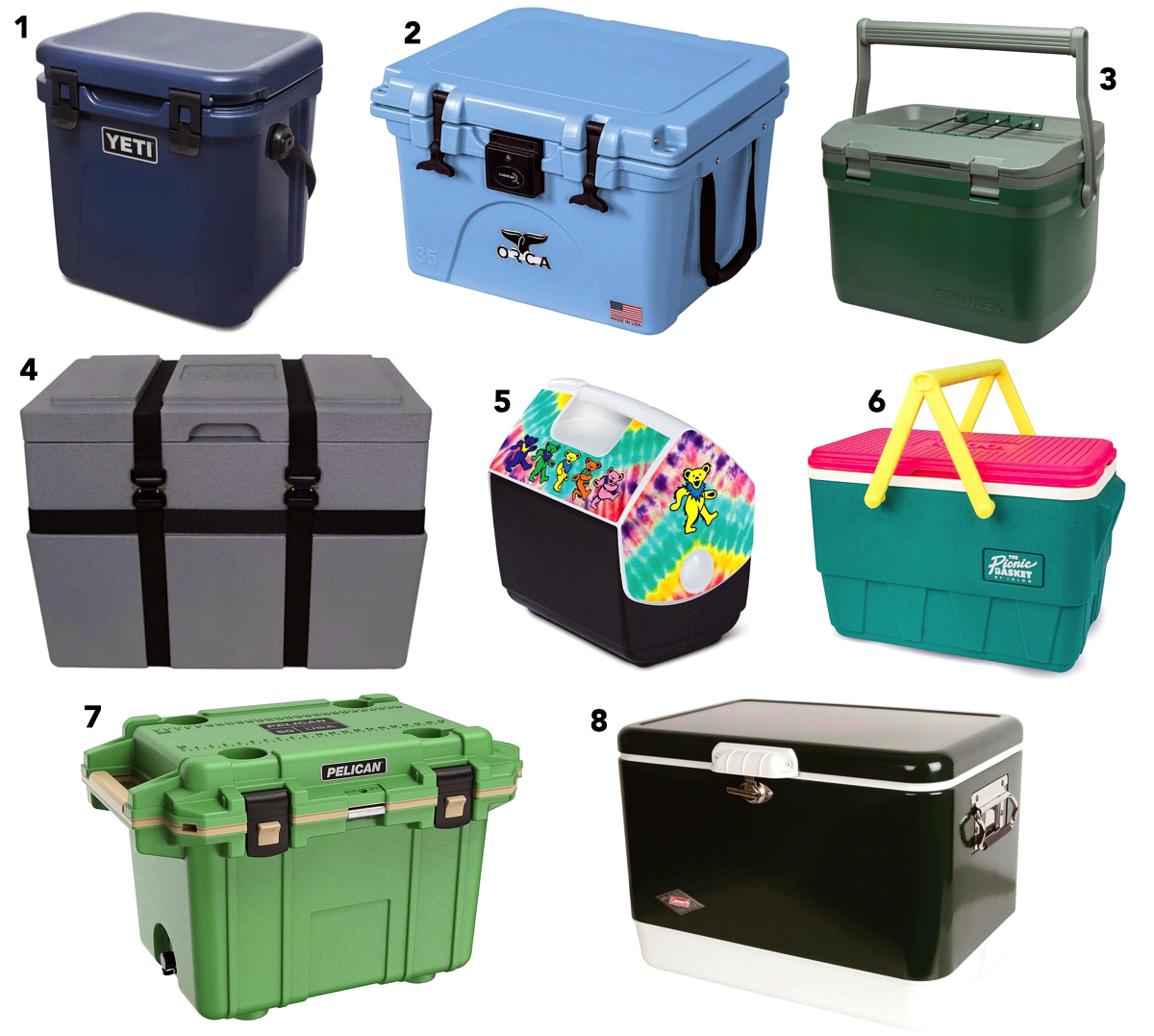 From top left:
1. Yeti 24 Roadie: The new release from Yeti is really awesome.  It's lighter than the predecessor, and is shaped so that it'll fit on the floorboard in the back seat.  Brilliant.  And the Navy blue is great.
2. Orca Liddup 35 Cooler: I'm a big fan of the 35 qt size.  Just big enough, but not TOO big.  A packed 45+ cooler is tough to move around, but the 35 is manageable.  And it's made in the USA!
3. Stanley Adventure 16qt Cooler: A great size for a long day of fishing (lunch and a few beers) or as a surf fishing set up for bait.
4. Onitis 45 Cooler: A new entry to the cooler game, but pretty innovative.  More to come on these guys…
5. Igloo 7qt Playmate Cooler:  Grateful Dead themed.  Sold.
6. Igloo Retro 25 Picnic Cooler: We used to have one of these growing up, and my brother and I used to sit on it together.  Perfect seating for two kiddos.
7. Pelican Elite 50 Cooler: Top shelf.  Built like a tank.
8. Coleman 54 Quart Steel Belted Cooler: Personally, I love the retro look.  We've got an old Coca Cola cooler that we use for parties, but it sucks at keeping ice.  This one has a retro shell with modern technology.  Check and mate.
What cooler are you sporting these days?