No doubt you've seen all the sales clearing out Summer inventory getting ready for the Fall goods.  As the dead heat starts to subside, it's time to start prepping for Fall.  Remember – it's still hot, so continue to avoid the socks (as much as possible), wear lighter fabrics, and roll up your sleeves.  Here we go:
Numero Uno:
1. Ledbury Slim Fit Green Goshen Shirt:  By far my favorite shirt in their collection.  Perfect for this time of year.
2. Persol  3026S Sunglasses:  Go a little 'Riviera' style with your shades.
3. Beretta Hoof Pick Belt:  The silver pick really dresses this up.
4. Brooks Brothers Regent Fit Gabardine Trousers:  Always go flat front.
5. Martin Dingman Trent Bit Loafer:  An updated version of the classic Bit that works like a charm.
Utah, get me two: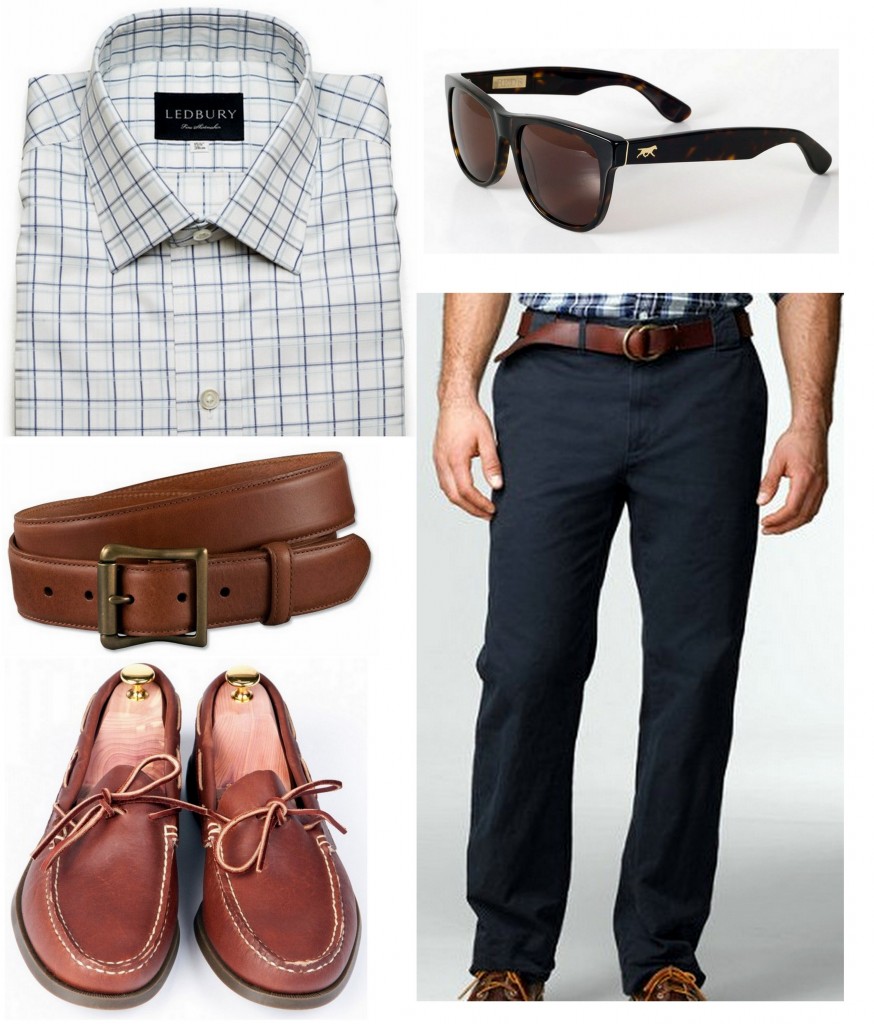 1. Ledbury Slim Fit Atherton Shirt:  White and blue never go out of style.
2. Red's Outfitters  Bridges Sunglasses:  New to the game, but making strides.
3. Orvis Redwood Italian Leather Belt:  A good everyday belt.
4. LL Bean Signature Canvas Cloth Pants:  Navy never gets enough credit.  A strong piece of any wardrobe.
5. Russell Camp Moccasins:  These get a lot of nods here, but they are well deserved.
Three is the magic number:

1. Billy Reid John T Shirt:  A tight plaid and a great fit – can't go wrong.
2. Randolph Engineering Sportsman Sunglasses:  A very appropriate alternative to the typical aviator.
3. Billy Kirk No. 150 Claw Buckle Belt:  Something a little different – with a nice claw.
4. Levis 501 Original STF Jeans:  Use the STF process, and these will be ready to rock.
5. Lucchese Whiskey Burn Baby Buffalo Roper Boots:  Go big or go home.