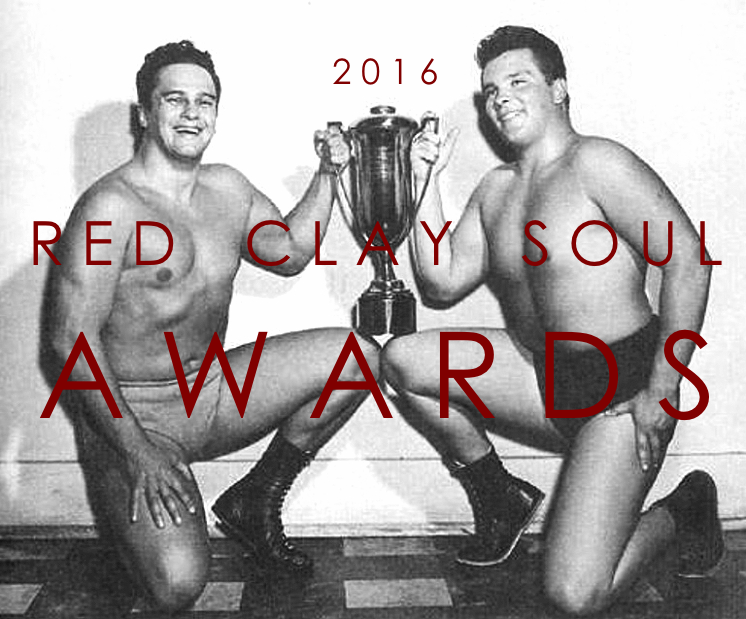 It's been a big year.  It's been a fun year.  I am thankful for my readers, thankful to my partners, and thankful for all the work that is put in that gives us something to talk about.
This year, I am instituting something new: The RCS Awards.  I am giving out awards in random categories that I believe deserve attention.  There are folks out there working their butts off, and should be recognized.  I've come up with a dozen awards, and in true dictator form, I've single-handedly picked the winners.  All are very well deserving.  To all the winners, congratulations from our corner of the Internet.
Without further ado, here we go:
BOOK OF THE YEAR:
"Men and Style" by David Coggins
It's like listening to a conversation from the icons and influencers in the #menswear ethos.  You will not be able to put this book down.
BLOG POST OF THE YEAR:
"Cool Or Fugly? The Wallabee, Footwear Of Choice For '70s Preps & Southern Frats" from Ivy Style
This is the perfect blog post.  A great observation from an excellent writer, encouraging engagement from the audience.  It was a great reminder of what blogging is all about.
ALBUM OF THE YEAR:
"Live in Little Five" from The Whigs
Rock and Roll needs a resurgence.  We need more great voices, guitars, driving bass, and big drums.  If you've watched the VMAs over the last few years, it proves that 'popular' music absolutely SUCKS.  For those looking to rock, The Whigs 100% deliver…and hearing The Whigs live is icing on the cake.
NEW RELEASE (CLOTHES) OF THE YEAR:
While Ring Jacket wasn't born in 2016, it was introduced in the US this year (with the hiring of heavy hitter Nick Ragosta).  Outstanding style, and tailored in Japan(!).  Their balloon fabric is incredible.  Don't sleep on this brand, folks.
#MENSWEAR MOMENT OF THE YEAR
WSID, also known as Sid Mashburn Radio.
As if he could get any cooler, he's created a soundtrack to go along with the iconic Sid Mashburn vibe.  A new show airs every Wednesday on Atlanta's AM1690 from 5-6PM ET, and available online.  Get down on the archives, as they are always available to stream.  It's getting better and better every week.
COOL MOVE OF THE YEAR
Rickie Fowler, Justin Thomas, Jordan Speith, and Smyley Kauffman Snapchatting their SB2016 trip to Baker's Bay
They single-handedly caused a serious uptick in Snapchat downloads from middle-aged white guys.  All of whom, along with almost every other demographic, watched the future generation of golf enjoy a serious break from competitive golf, sponsorships, and corporate appearances.  Instead, they took a week and enjoyed boats, golf tans, barefoot golf, and a ton of booze.  VERY well done guys.
I don't think they wore shirts or shoes the entire time.  The Wal-Mart feet in the picture above are 100% Red Clay Soul approved.
BEST NEW ARTIST (TIE):
Best value proposition out there.  I've been wearing boots for a long time, and owned some that I've paid way to much for.  Austin's Tecovas Boots are better quality and more comfortable than any boot I've ever worn, and the price is very digestible.
…and GQ Style Magazine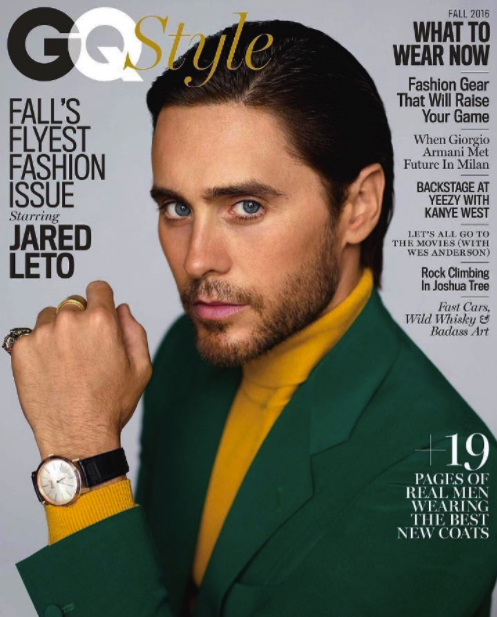 It's really nice to have a periodical that focuses on what folks read GQ for: STYLE.  Very well done by two ATL guys: Will Welch and Mark Anthony Greene.  I wish Esquire would do the same thing…their 'politics' section sucks, and turns off half of their readers.  Get off my Facebooks.
INSTAGRAM ACCOUNT OF THE YEAR (TIE):
I can't pick one because my attention span is way too short.  I live in two Instagram worlds: one for news, and one for entertainment.  Here are one from each category:
and
COMEBACK OF THE YEAR:
Hulk Hogan
The idiots at Gawker decided to publish a video of Hulk Hogan having sex.  Hulk sued.  He won ($115M), and Gawker filed for bankruptcy.  Now Hulk is in talks to return to the WWE.  I've never watched a minute of wrestling, but I will if Hulk comes back.  I love it.
VIDEO OF THE YEAR:
Yeti Presents  YouTube channel
I made this category specifically for these videos.  All of them.  They are the '30 for 30s' of YouTube.  These videos are presented by Yeti, and are all around 8 minutes long.  They are all incredibly well done.  World class.  I dare you to start watching…you will not stop.
SPORTS MOMENT(S) OF THE YEAR:
I doubt there's anyone that you know that remembers the last time the Cubs won the World Series.  When they finally ditched the goat, it was a euphoric feeling for all baseball fans.  Are you scratching your head trying to remember who they beat?  Exactly.
…and
Some of the best golf that's ever been played.  Down by three shots, Rory chipped in from the fairway on 16 and it was on.  He ended the day with $11.53M and two really cool trophies on Bobby Jones' course (East Lake is one of my favorites)
DOUCHEBAG OF THE YEAR:
Ryan Lochte
Here's what lifetime #2 Ryan Lochte brought us in 2016: First, he went to the olympics with anime-like hair.  After swirling in the pool, it morphed into something we'll call 'blue steel':
There he was overshadowed by Phelps yet again.  Then, in true Lochte form, he gets sh!tfaced, destroys a gas station because he needed to take a wizz, then lied about it to authorities, tried to ghost out of Brazil, and had to come clean on the Today Show.
Then he went on 'Dancing with the Stars', which celebrities think is some sort of springboard.  He gave a lot of interviews.  It's a gift every time he speaks.  Go Gators!
Again, congratulations to all the winners.  Feedback welcome.