Five Mile Club held a grand opening party for their new retail store in Athens, GA last week.  What a great time.  They were able to show off their new digs, as well as celebrate with family and friends on their achievement.  Five Mile Club is a flash sale site that focuses on hunting/fishing/Southern brands.  It's a great concept – like Gilt for us below the line.
The party was great – lots of hand shaking and admiration for the store.  From a retail perspective, they offer a wide range of brands – from Big Green Egg and William Lamb & Sons to Barbour and Filson to Southern Point, Southern Proper, and Duck Head.  From the first step into the store, you knew exactly what you were going to get.  A converted warehouse, they have lined the walls with sheet metal, and left the ceilings open.  All the decor has a story – nothing in the place is 'forced'; it's very authentic.  The owners are great as well.  TJ, William, and Will were very proud of their accomplishments with the Five Mile store (as they should be), as well as very accommodating to all their guests.  They definitely got my attention – I can't wait to go back.
Some pictures from the event:
The bar upstairs – obviously a popular spot.  The ladies from Southern Proper represented well, offering cigars to all the attendees.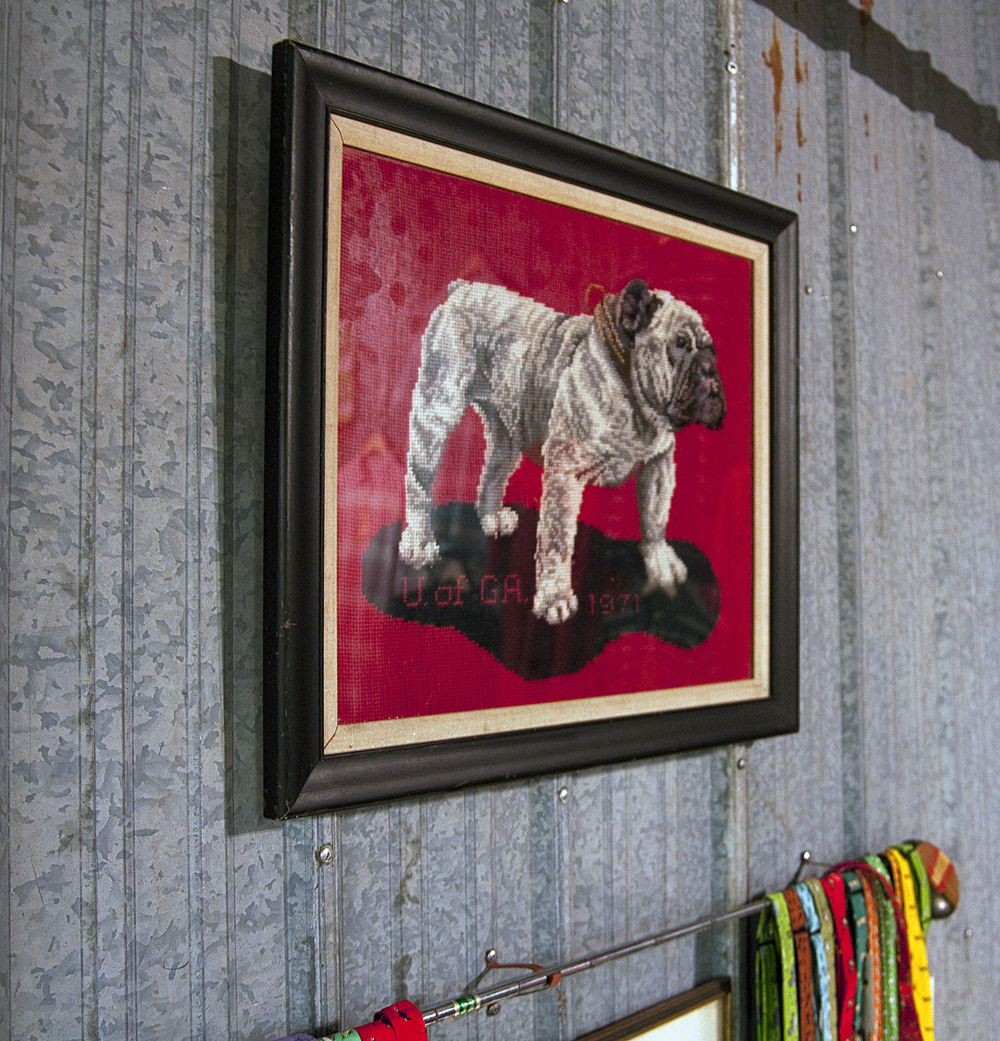 Vintage UGA needlepoint – very nice touch.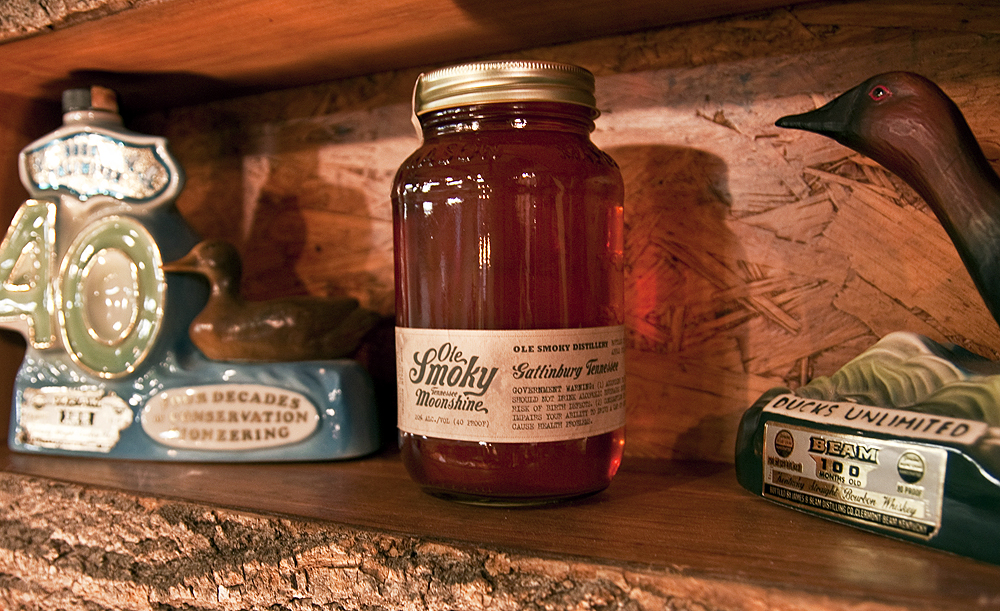 Five Mile carries the full Duck Head line – a popular choice with quite a few attendees.
The storefront is located downstairs – where all the 'goods' are.
Southern Point
Hard to go wrong with Barbour
WM Lamb & Son china
Five mile features the full WM Lamb & Son collection – beyond dishes, all of their t-shirts are available.  Not to mention the pool table felt upstairs – custom designed by William Lamb himself:
She stole the show – a 16′ gator – William's trophy from a trip to Africa.  I can't think of a better place for a rug – proudly displayed in the offices upstairs.
Five Mile CEO TJ Callaway was game for Who/What/When/Where/Why/How, and gave us a little insight to the history and inspiration  behind Five Mile:
Who?  3 friends, hunting/golfing buddies depending on the season.  I (TJ Callaway) went to Georgia, William VanDevender to Virginia and Will Watts to Ole Miss so we have the South pretty much covered and all share similar tastes in lifestyle and clothing.  We wanted to bring like minded folks to the "flash sale" party being enjoyed by the members of gilt.com and the like in New York and elsewhere.  It was a perfect business model but nobody was catering to us.
What?  We founded fivemile.com which is a flash sale site dedicated to the outdoor sportsman, active male market.  We focus on brands like Southern Marsh, Columbia, Barbour, Filson, Coast Apparel, Smathers & Branson and others of that nature.
When?  www.fivemile.com was founded almost a year ago from our basement in Atlanta (sort-of like a garage start-up but we couldn't afford a garage).  We decided we needed a brick and mortar retailer to compliment the site and Athens made perfect sense because of the University.  We now have a fantastic facility where our office, distribution, warehouse and retail are all located.
Where?   The store is on the site of an old cotton mill in the Boulevard Historic District of Athens, GA.  149 Oneta Street, Suite 6E1, Athens 30601.  Basically a perfect place for the unique experience that we are trying to share with our patrons.  We also employ about 10 students in various capacities so its great to be near the University of Georgia.  Its also perfect as we can watch the fashion trends of one of our biggest target markets walking around campus everyday.
Why?  Why the hell not?  I was in investment banking, and its not nearly as sexy as it was supposed to be when I signed up for it.  The money is good but I put a much higher value on quality of life…do something you love and the money will follow.  Waiting for the money part.
How?  However we could!  I remember running into outlet stores in Mississippi trying to find things to put on the site because we were having trouble knowing where to get enough merchandise to keep fresh brands on the site.  We have come a long way!  We now have a large book of awesome brands that we help manage inventory levels for as well as promoting their brand all ovr the country.  As far as the store, I have really enjoyed taking bits and pieces of furniture and decor from here and there and making it all work together to create a cool place to share with our patrons.  Literally every piece of furniture in the building has a pretty cool story to tell.  The Athens paper noted that the chest under the TV is my great grandfathers, they left out one great.  Its that old!  Before traveling to Athens, it had been in my grandmothers old barn for who knows how many years and was her grandfathers way back when…so my great great grandfather.
Five Mile is a member-based online club.  Sign up here.
Click here to see more pictures from the event