In refining 2017, I'm not letting any moss grow under my feet.  A good buddy called me mid-last week and asked if I wanted to go shooting.  I jumped at the chance.  My Beretta A300 had been collecting too much dust, and I have been anxious to get out and pull the trigger.
We've got a few clay shooting places in the metro Atlanta area, but one that recently opened was getting good reviews.  We agreed that Garland Mountain would be the place.  We met in Canton and took his Tahoe up towards our spot.  Garland Mountain is a sporting clay facility located in Waleska, GA, about an hour north of the city.  It has a club-like, lodge feel,  sitting on top of the mountain with excellent views.  They have the capability to host events, and I'm left trying to find a reason to throw a party up there.  I know they have plans for a restaurant, which will complete the circle.  While it is new and shiny, it is not a costly couple hours of entertainment.
I paid about $100, which included 100 clays through 14 stations ($37.50), four boxes of shells at $7.50 each, half a golf cart ($10), ear plugs ($1), and a hat ($20).  My buddy paid $50, which included his clays and his half of the golf cart.
Garland mountain has two courses, one being more advanced than the other.  We chose the easier of the two, as it was our first time shooting at the facility.  The stations were all outstanding – the majority of the stations are covered, which was nice when it started to drizzle.  Everything is really clean and easily accessible.  The staff is extremely friendly, and as I mentioned above, the views are outstanding.
Overall, it was a GREAT experience at Garland Mountain.  Next time you are looking to burn some gunpowder, head on up and give it a go.  Some images from our morning below.
A very large fireplace is the centerpiece of the clubhouse:
The view off the large back porch:
Well-marked stations:
My buddy dusting some clays: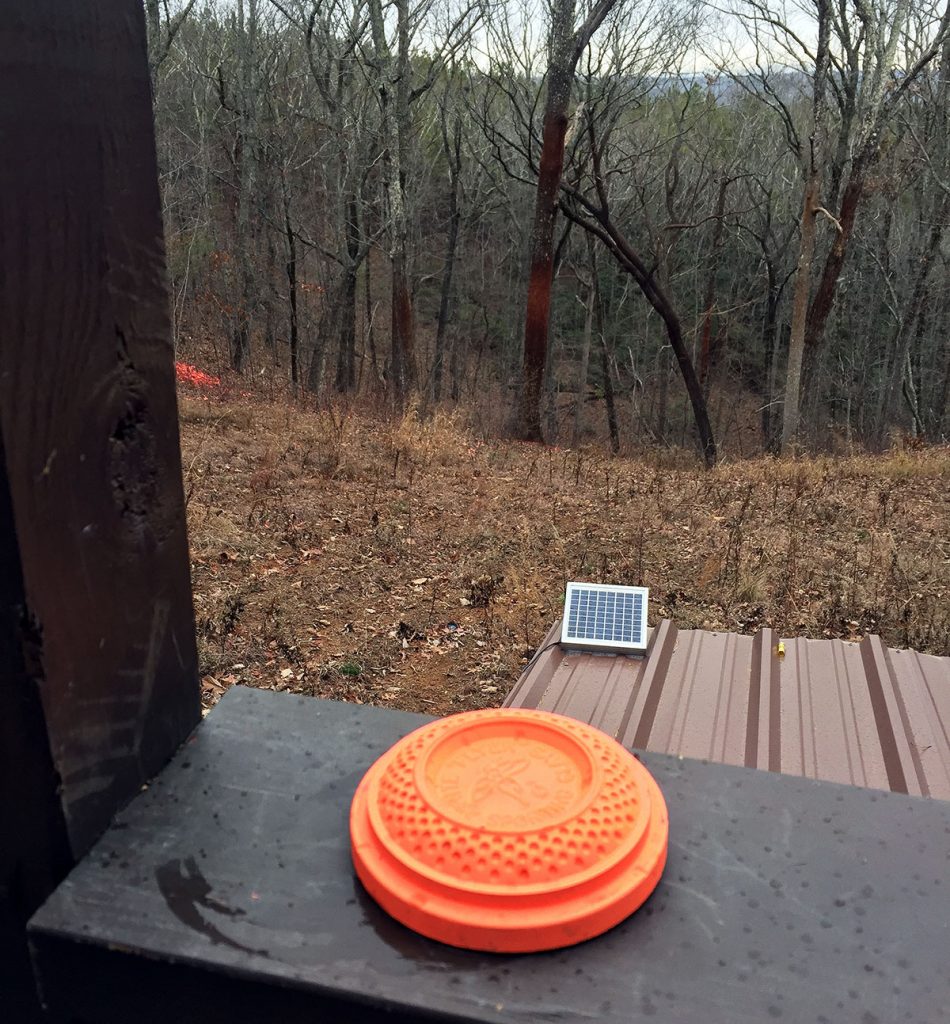 A Beretta A390 and my A300:
Me trying not to hurt myself:
Honorable mention: this vintage Cabela's backpack.  We dated this to be about thirty years old, and it is incredible.  Filson-level canvas, and the old school duck hunt camo…I am currently scouring Ebay to find one.