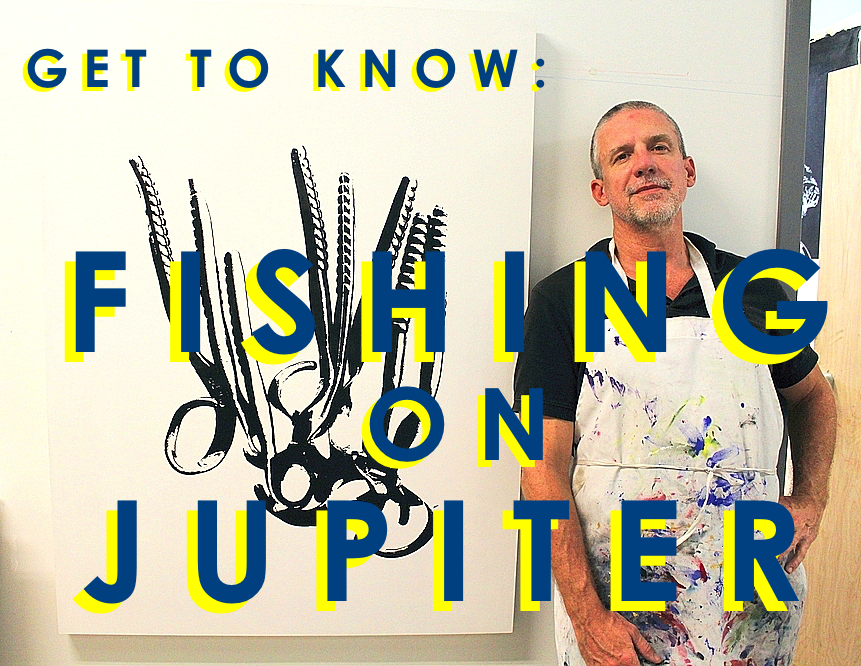 There is a lot of good stuff at SEWE.  Brands, demonstrations, the people, and what I've learned is the underrated category: art.  There are plenty artist that paint in the style of the old duck stamps.  They are extremely talented, and should be featured.
This year at SEWE, I met an artist whose work really blew me away.  His work really spoke to me.  Allow me to introduce you to Kyle Brown, the guy behind Fishing on Jupiter.  Kyle produces works that are Warhol-esque, but his subjects are near and dear to my heart: fishing.  His colors are bold, they feature deep contrasts, and have a playful, yet sophisticated feel.  Simply: these are right up my ally.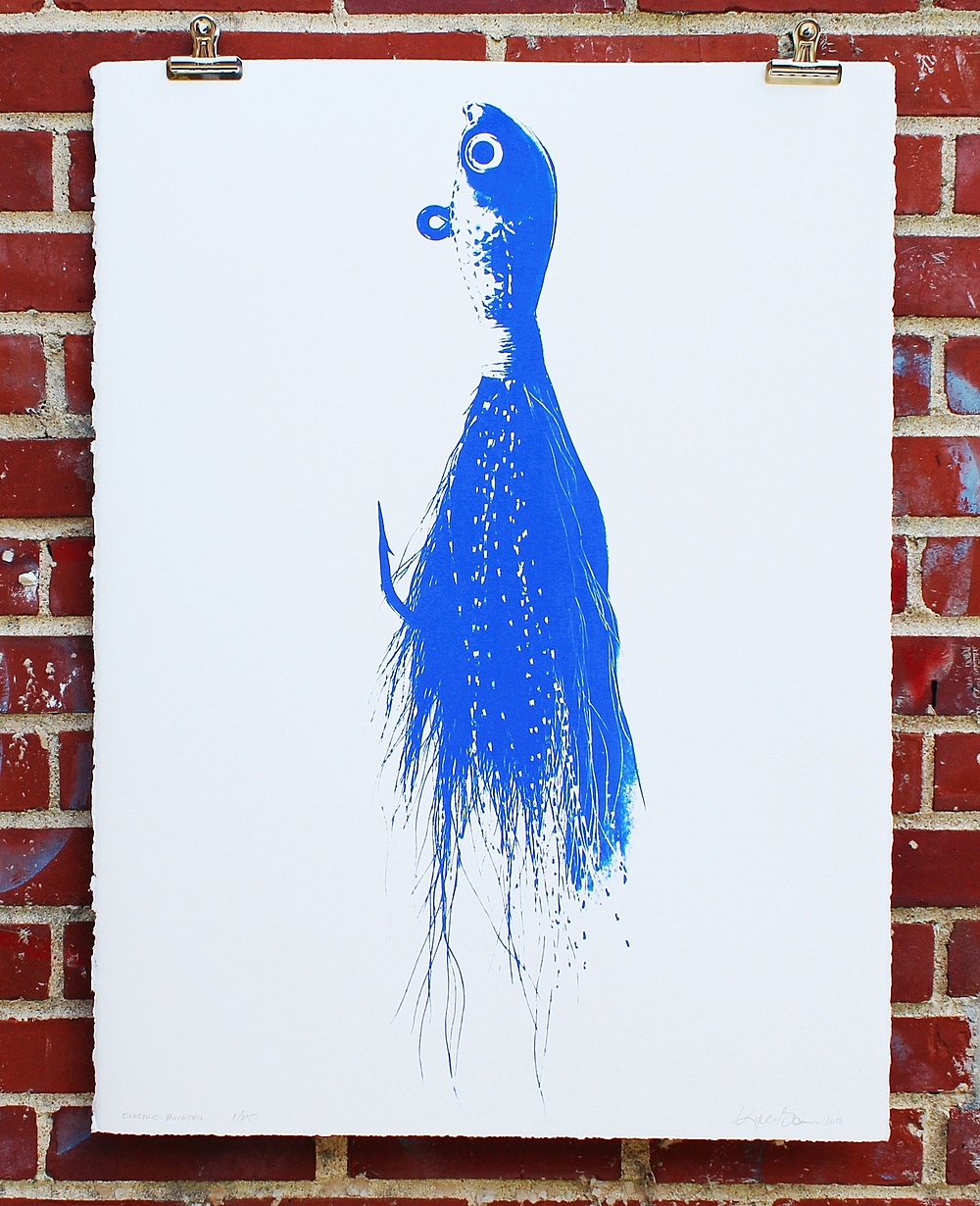 I reached out to Kyle, and he was nice enough to give us a peek behind the curtain:
What is your story?  I was born in Decatur, Georgia. My grandparents were from Baton Rouge, Louisiana, but lived most of their lives in Stone Mountain, Georgia. I grew up hearing the Stone Mountain train in the distance from their house, eating fresh shrimp, and drinking chicory coffee for breakfast. I joined Samaritans Purse International Relief after college, where I worked as a field manager in refugee camps around the world. My first project was in Southern Sudan, where the entire team was taken hostage and luckily escaped (I was in Kenya and not held at gunpoint like the rest). I spent the next four years in various projects: Rwanda after the war, Honduras after Hurricane Mitch, Istanbul after a major earthquake, and finally, the floods in Mozambique, where art is powerfully displayed in the form of murals, sculptures, and paintings. My experience as a relief worker left me with some difficult problems relating to the human condition, and I began to read literature and poetry in a new search for understanding. I have found the arts to be a meaningful answer to the complex problems of our modern world. My ambition is to make a contribution to the art world as a Southern artist. I would like to create art for the rest of my life.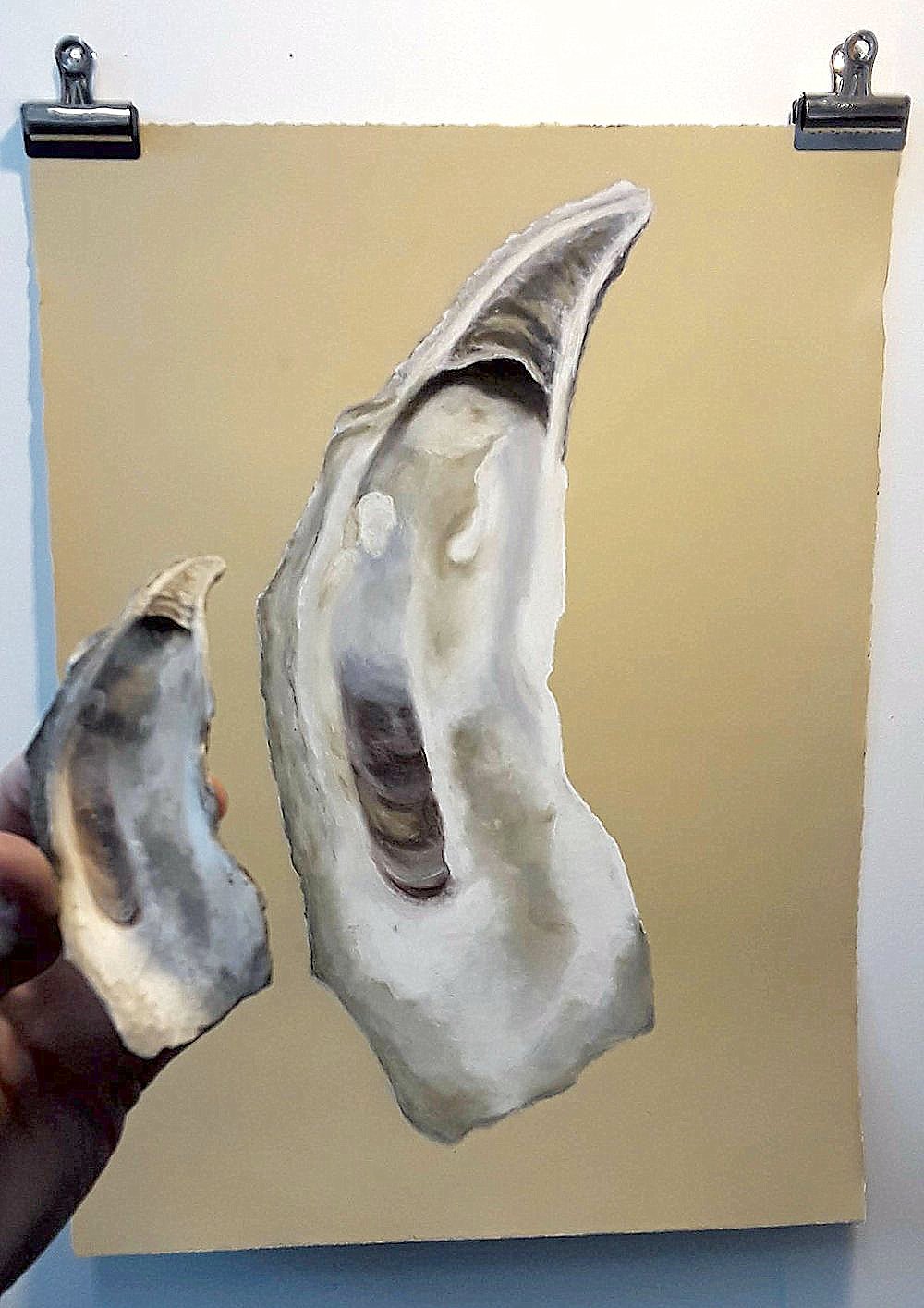 Where do you draw inspirations for your pieces?  I think back to those moments when it is 4am with a fishing rod in my hand, the air is still, with stars shining brightly and quietly. These are the moments that I try to convey in metallic silver. Fishing was the initial inspiration. I read a great quote from a Scottish fisherman: "The charm of fishing is that it is the pursuit of what is elusive but attainable, a perpetual series of occasions for hope." So, fishing is a form of optimism. The pessimist doesn't even have his line in the water, right? Perhaps I can find a way to express this version of hopefulness with my art. Fish are a perfect subject for the artist; they are so exotic and bizarre. Insects and planets also fascinate me. The natural world is definitely my inspiration.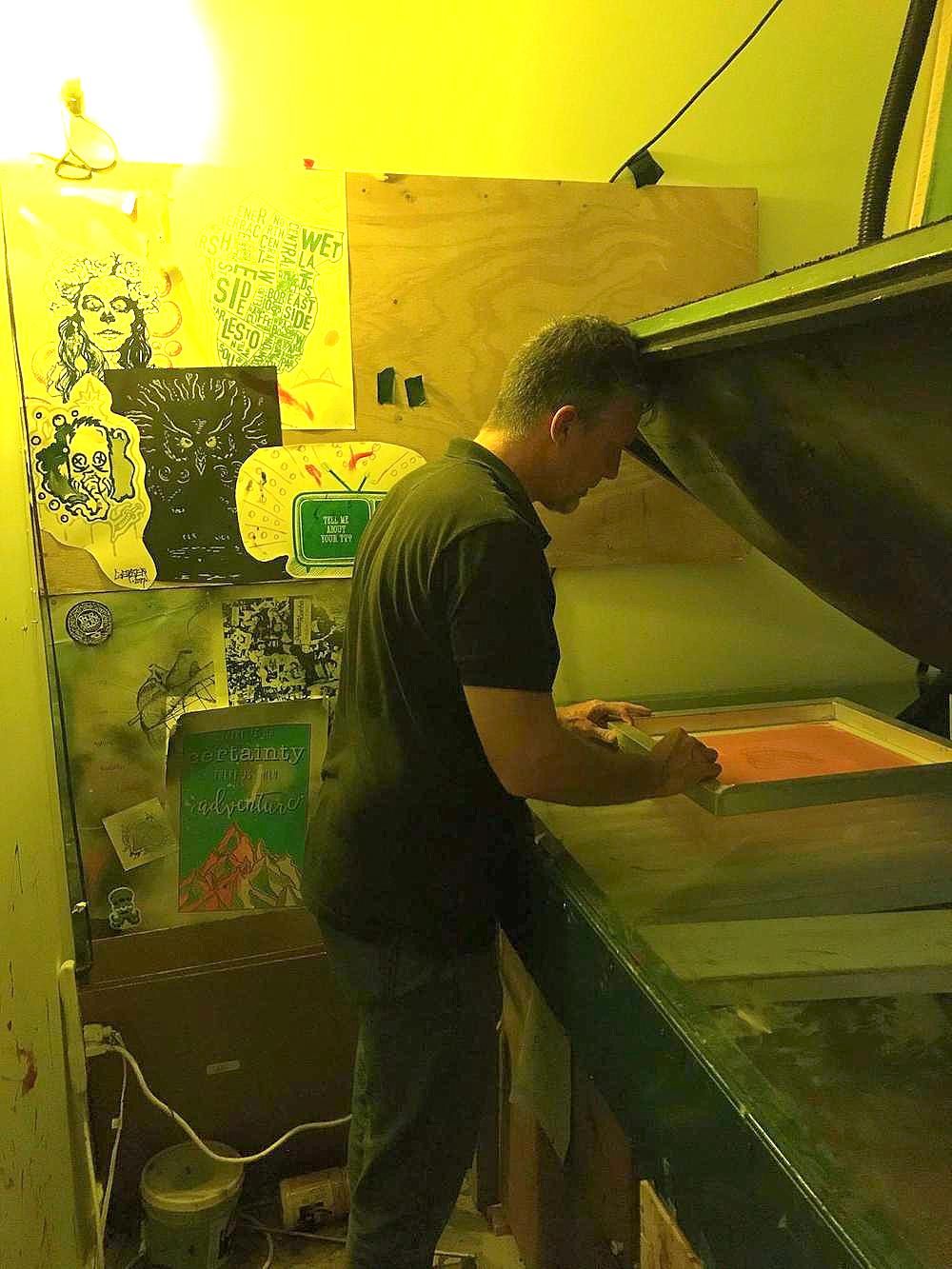 Are you an outdoorsman?  I've spent the winter gearing up to fish the jetties on Folly Beach, with two new rods and reels. I have flounder, sea trout, and redfish in mind. It feels like I graduated to saltwater; I may never fish for largemouth with the same zeal (I just love that I don't exactly know what I'm reeling in from the ocean). But I do still fish a farm pond in Concord, North Carolina in the summers. I noticed your Red Clay branding and smiled. I've hunted deer in Hancock County, Georgia. The land is literally covered in arrowheads. I once found a crystal clear quartz arrowhead in the dirt down there, chiseled thousands of years ago. These days I collect fossil shark teeth from the lowcountry of South Carolina and I go fishing for inshore species. My new challenge is to learn how to catch sheepshead – the best tasting fish I have ever eaten.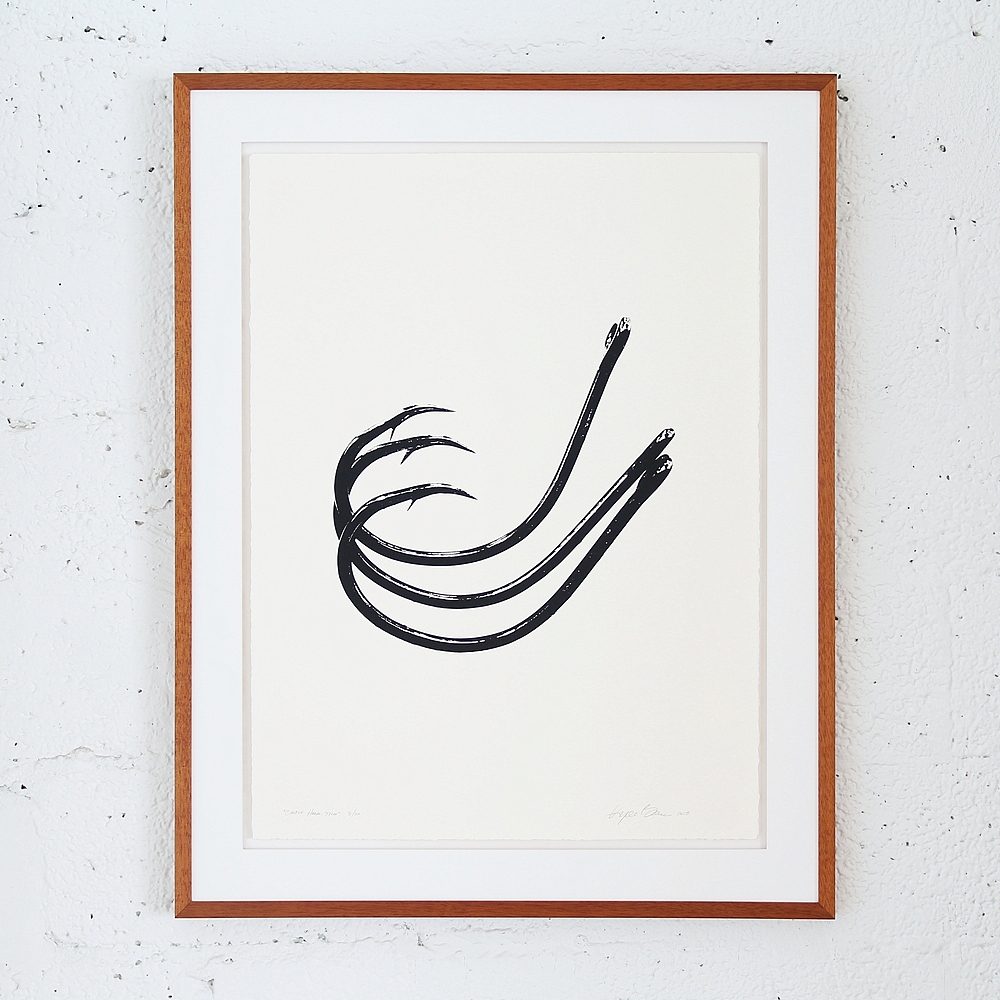 What are some of your favorite pieces?  I began with the circle hook as a subject, with its flowing lines and jagged barbs, which gave me some great stuff for silkscreen. I created several versions of silkscreen prints of the circle hook, very minimal. Circle Hook Trio was my favorite. Then at some point I started pairing fish with planets. I was thinking of the stripes on sea trout and it reminded me of the stripes on the planet Jupiter. That led me to think of the Moon, which seems similar in its bleached white color to oyster shells. Oyster Moon was the result, the perfect pairing of an aquatic species with a celestial body, metallic silver on a field of blue/black. It feels like it's been waiting for me for a thousand years. So, oysters are on the mind at the moment. Since then I've been painting oyster shells in watercolor, and drawing them in large pastels. I'm working on an oyster shell pastel right now that is about 4 feet tall.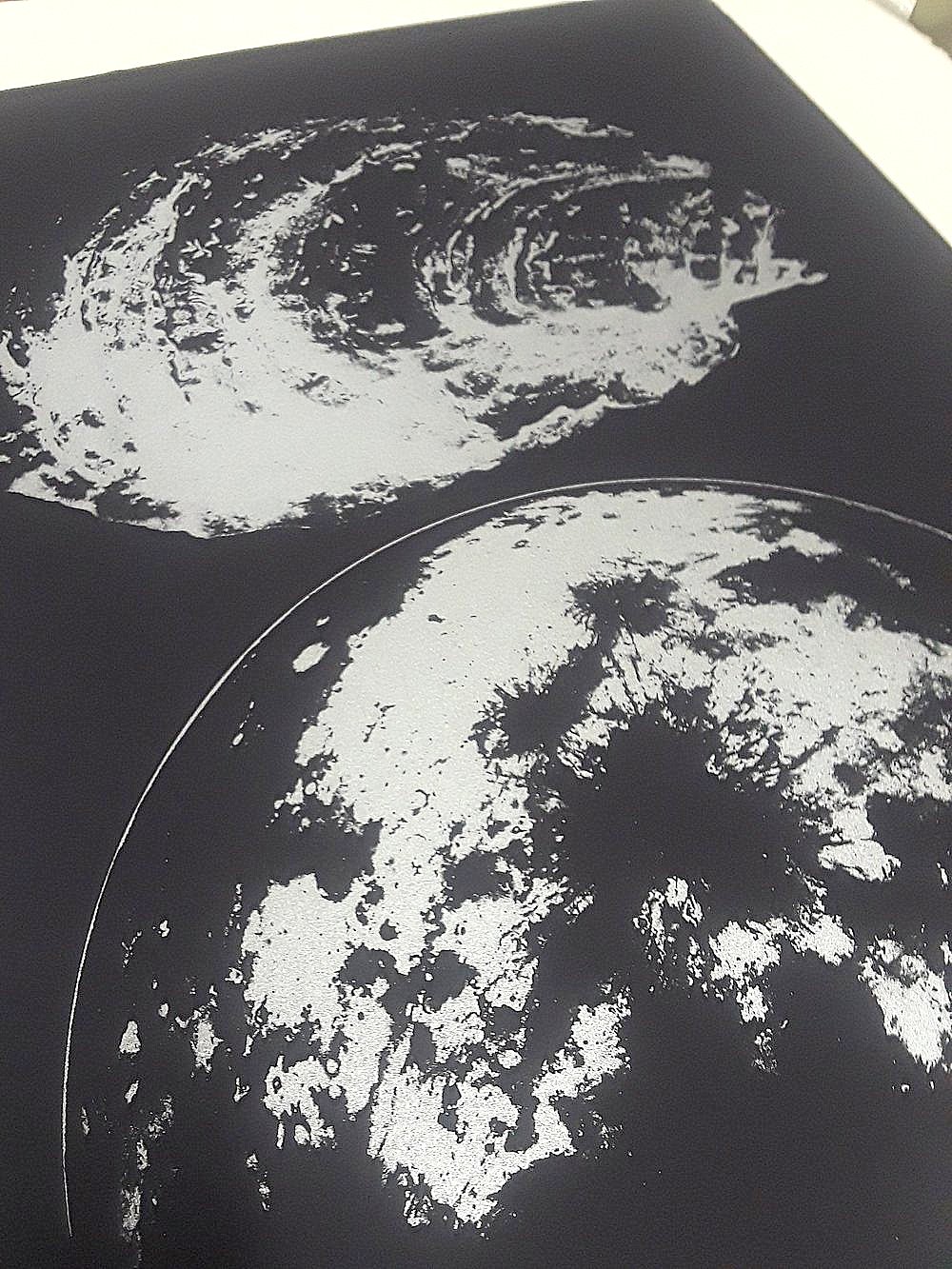 What kind of person is a customer of yours?  They are anglers and art collectors and lovers of minimal, more modern art. Originality is important to me, a philosophy that I received in its roughest form from Ralph Waldo Emerson in his essay Self Reliance, where he implores us with the words "envy is ignorance, imitation is suicide". So, my art is not traditional. I kept one of my pieces in my kitchen for a year, Electric Bucktail, a large blue piece of art of a bucktail jig. I believe that it gave my home a mood that I cannot quite describe. The blue color and details of the beautiful bucktail lure were something that I enjoyed gazing on. I employ a lot of negative space in my art. Who enjoys my art? When I find someone who stops and stares, they seem to understand what I am trying to convey. That's the highest compliment of course, when someone cannot move and has to stare.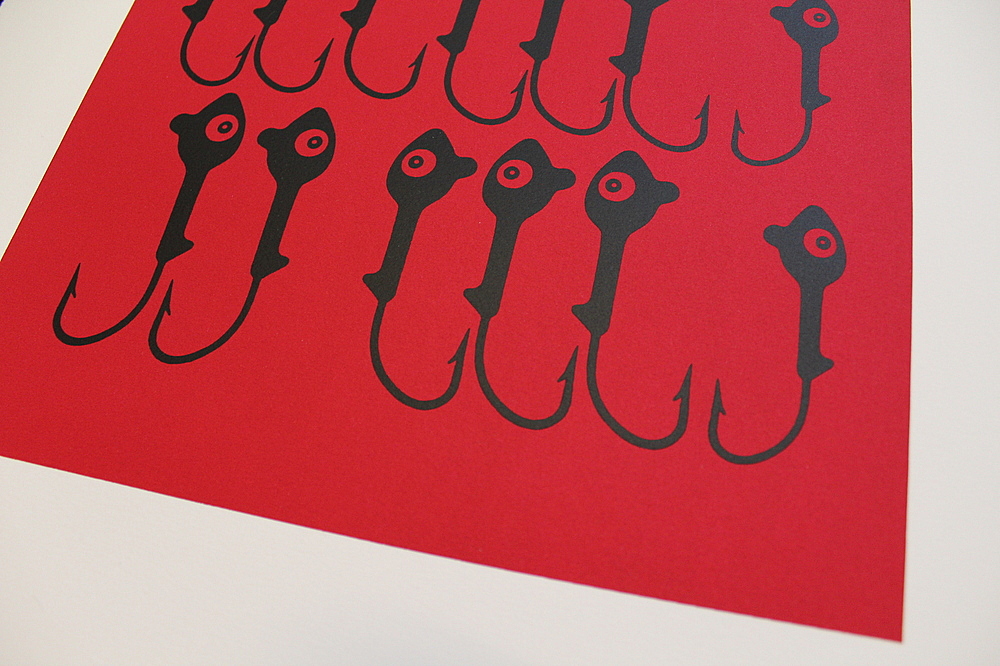 What do you like to do outside of being an artist?  Camping on Mount Mitchell, Charleston Riverdogs baseball, road trips to the Cat's Cradle in Chapel Hill to hear a great west coast band…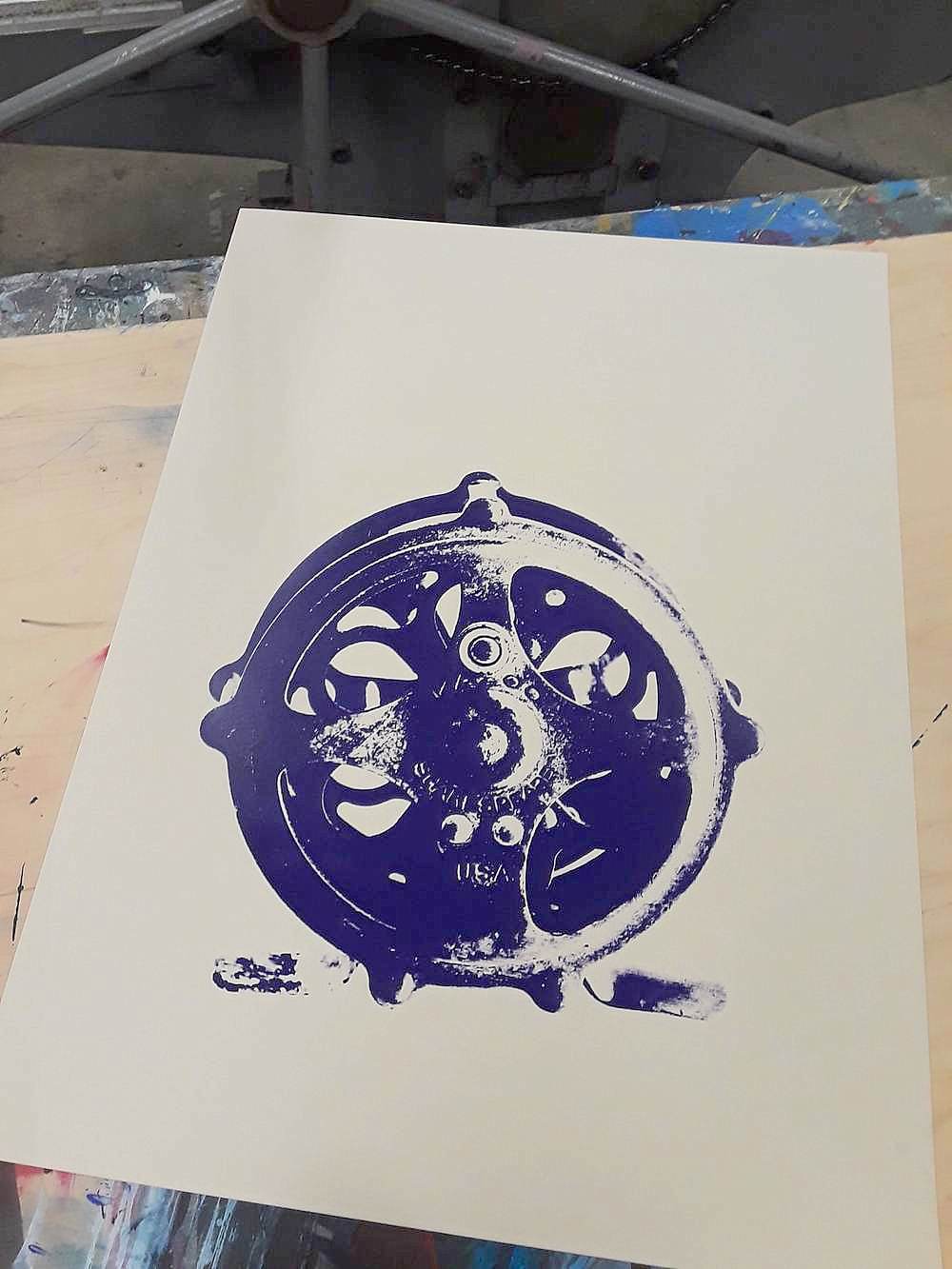 And finally, what's on your Spotify playlist?  Let's see,… Beck is my favorite. Best song I discovered this year was "I Love You Honeybear" by Father John Misty. I'm also into Goth Babe, Bloc Party, Nirvana (those live shows!), Stagbriar, Shovels and Rope (of course), Tame Impala, Cigarettes after Sex, but this week I've been hooked on old George Jones.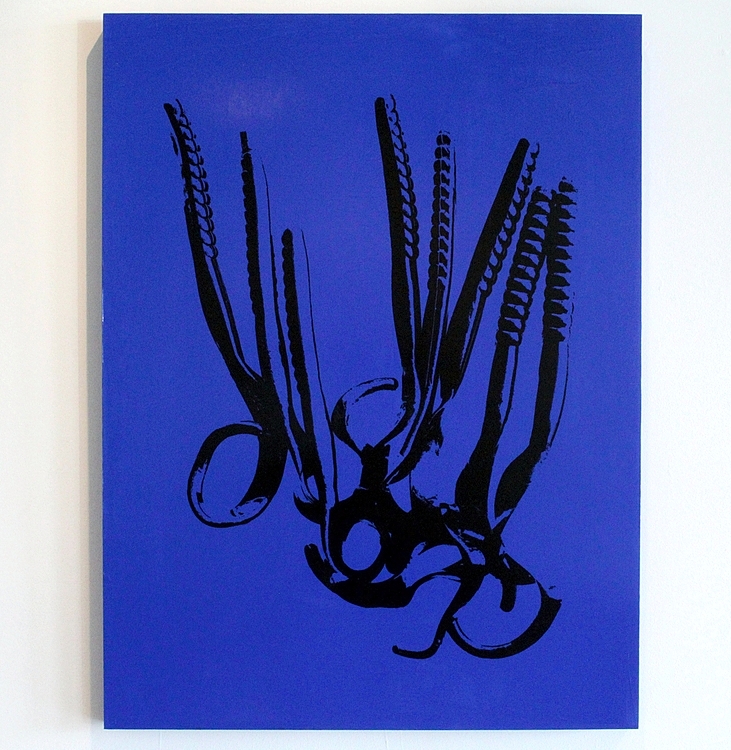 You can see the whole Fishing on Juniper collection on their website.