Mrs. RCS sent me a text in August and said "block your calendar for Saturday-Monday (9/18-20). Kids are at my parents." No response required. Calendar immediately blocked. She had booked us a room at the Greystone Inn on Lake Toxaway in North Carolina.
We've spent a bunch of time up that way – mostly Highlands and Cashiers. I've fished in Rosman quite a bit, so I was familiar with the area. Not being familiar with the Greystone, I checked out the website. It looked like a one-stop shop for a very relaxing weekend. We got all our reservations in place – Saturday night at the Lakeside Dining Room and on Sunday night at Grand Olde Station. I got in touch with Headwaters Outfitters and booked a trip for Sunday morning on private water.
We packed up the Friday before and were prepared to head north as soon as they blew the final whistle in HJS's soccer game on Saturday morning. We headed up 85 and took a left immediately after Lake Hartwell. It's a beautiful drive that went by pretty fast. The three-hour drive put us on-site at 1:30 PM. The property is enormous. It's a solid 15-minute drive from the entry to the Greystone, passing quite a few homes, as well as the Lake Toxaway Country Club course, and the clubhouse, which is just up the driveway from the Greystone.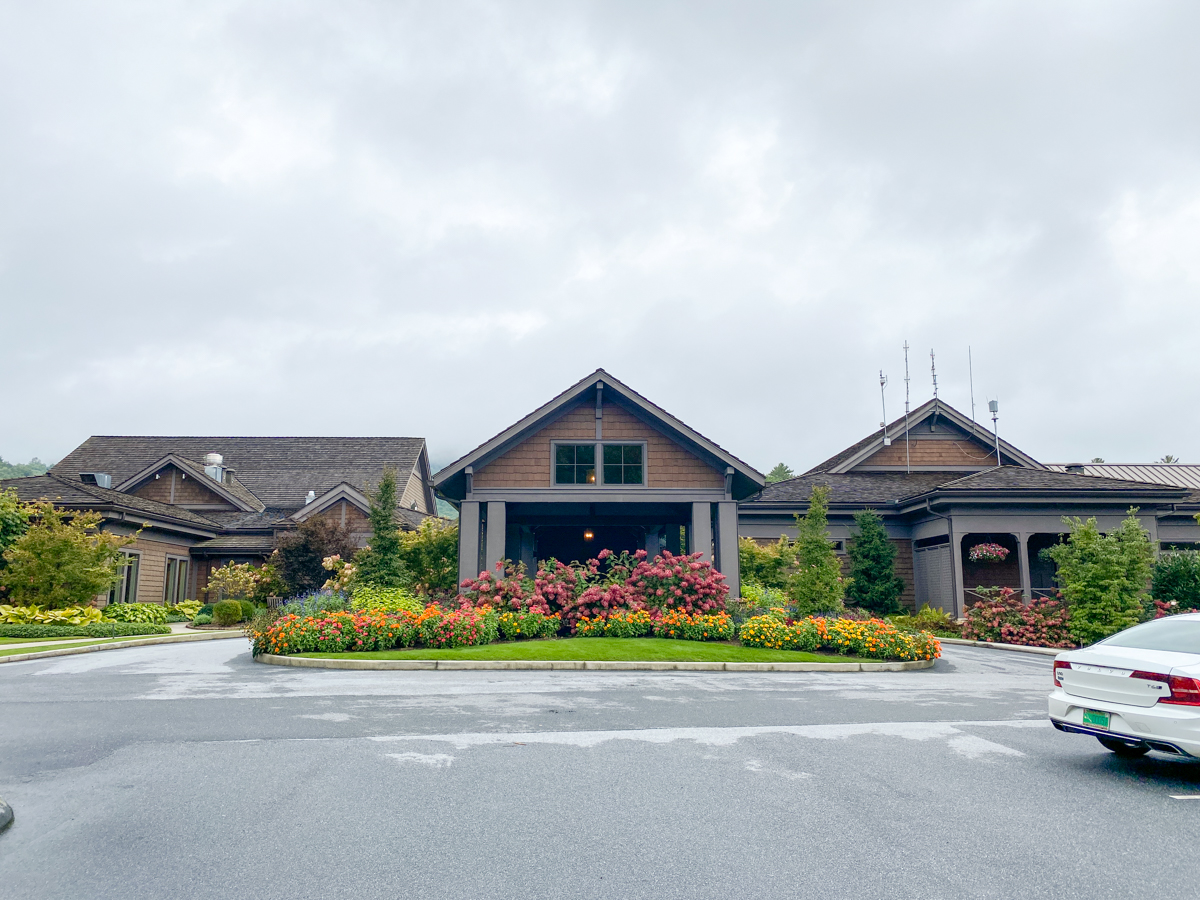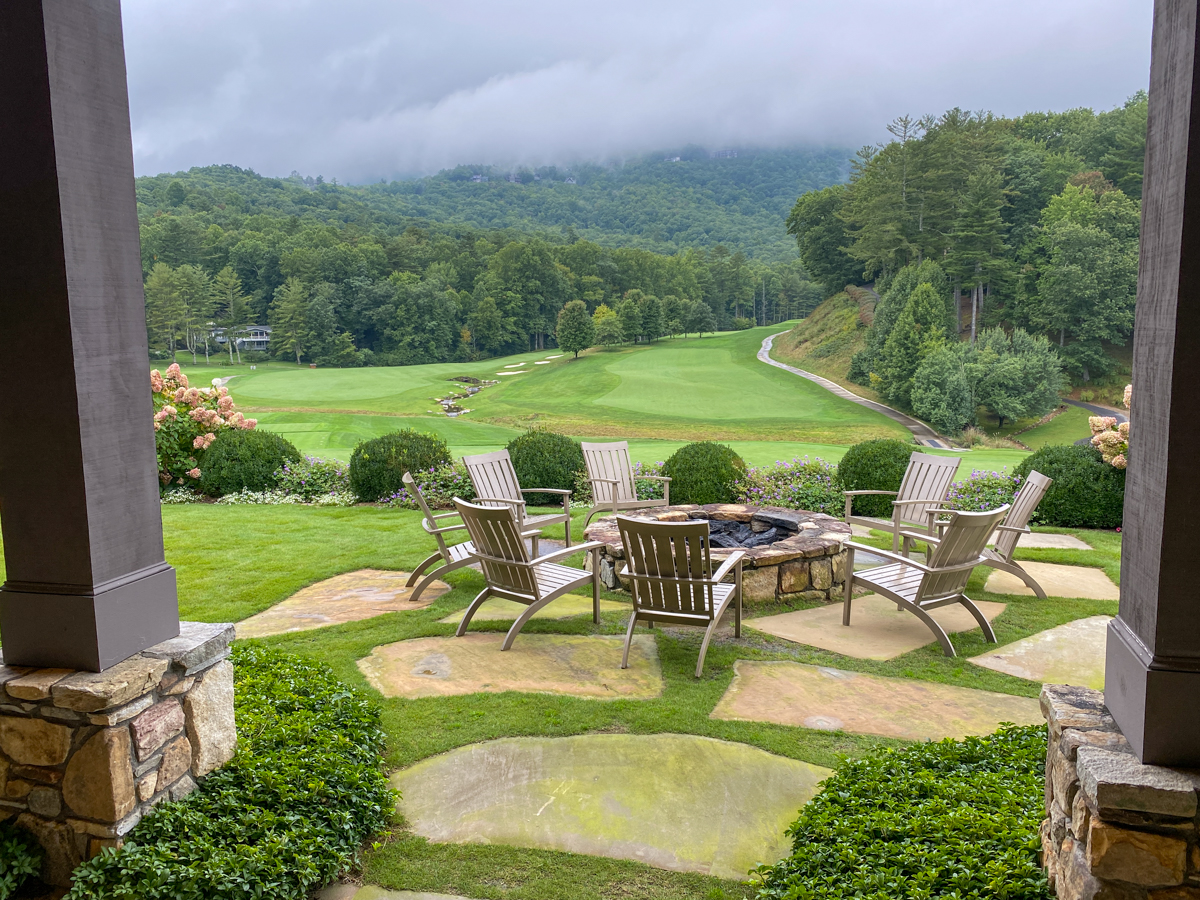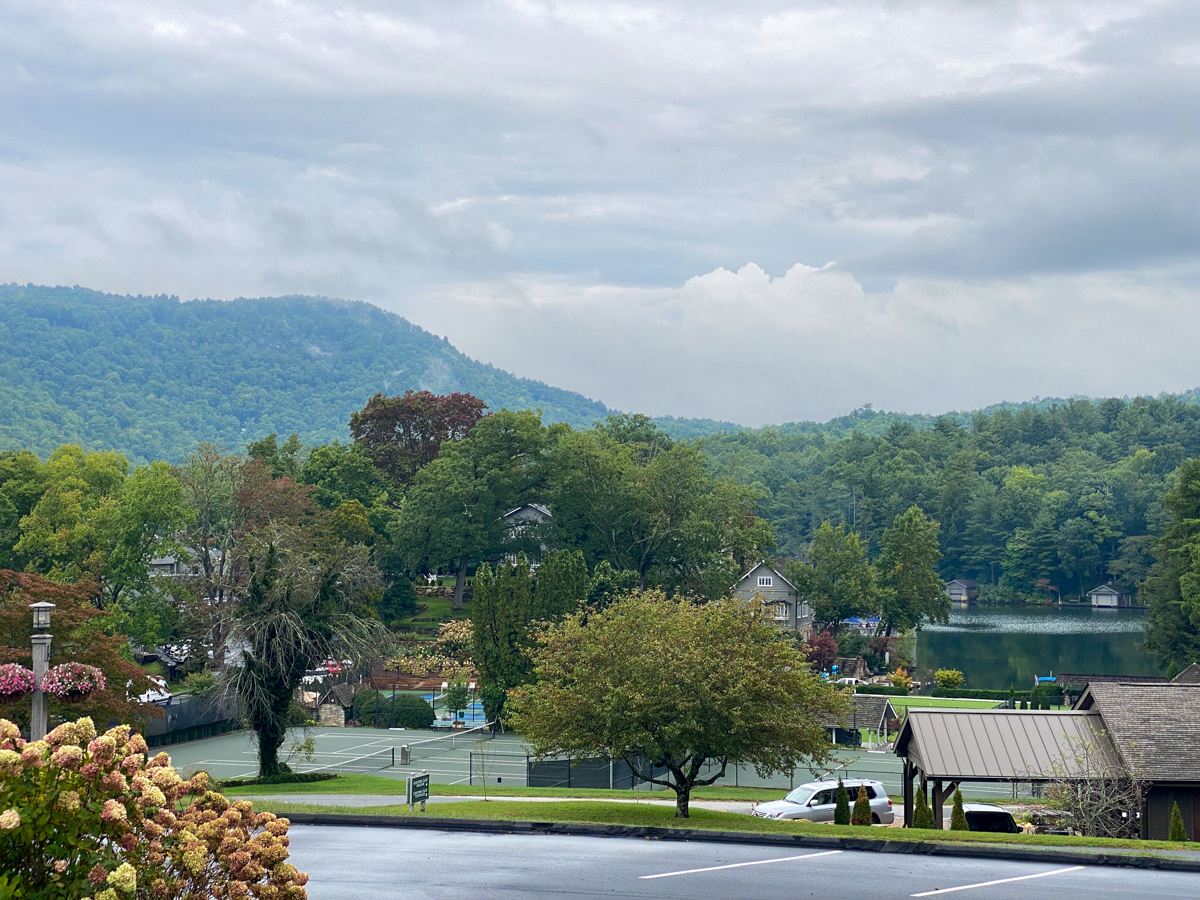 The look of the Greystone is a very well appointed 'lost in time' lodge. It's a big facility but doesn't seem overbearing. Since it's built on a hill, it is a four-story building, with larger rooms on the bottom floor, the main floor is the lobby, the bar, the library, and quite a few nooks for relaxing. The top two floors are guest rooms.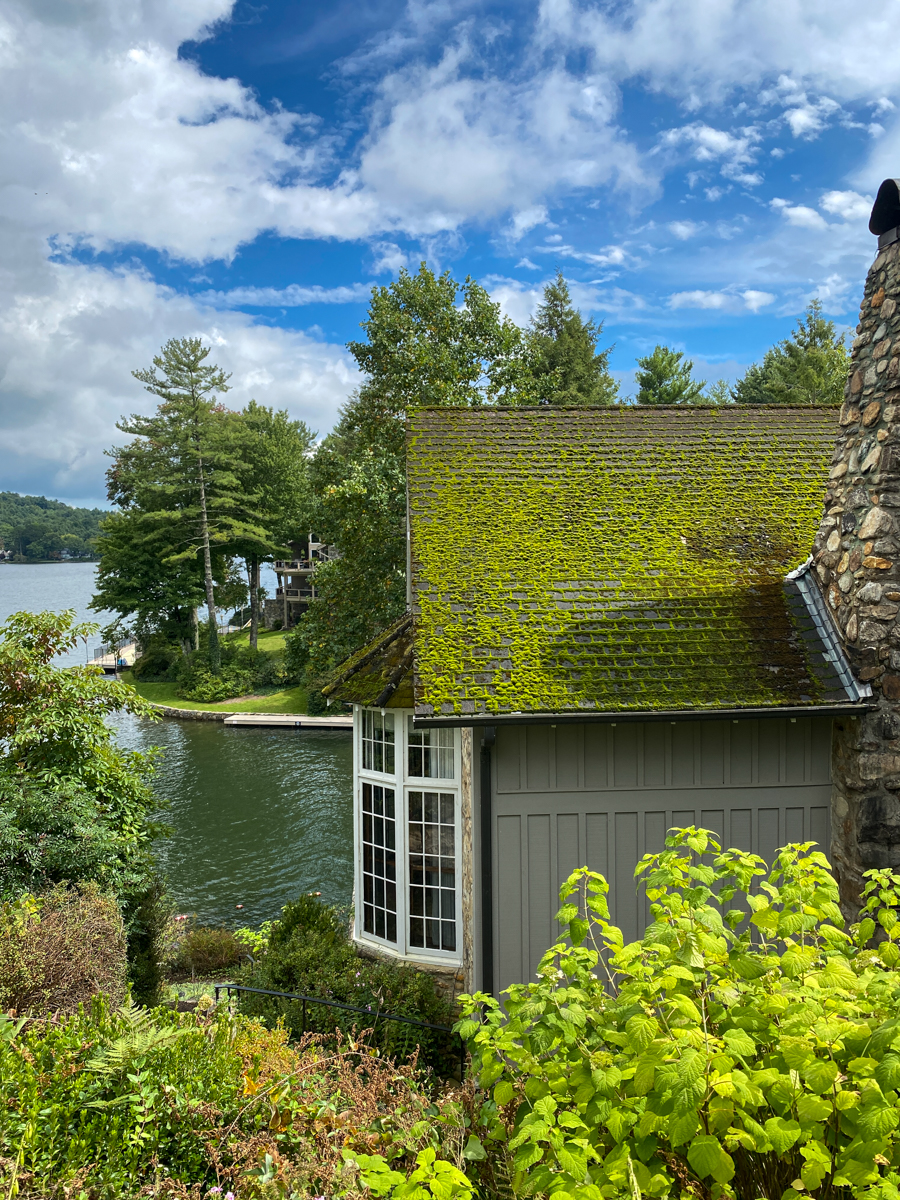 Our room was on the top floor and had a nice queen-sized bed, a desk, a sitting area, a full bath, and a big closet. It was very comfortable and very quiet. We checked in, unpacked, and went downstairs to get a drink and a snack. Mrs. RCS brought her book, and I watched the Clemson game in the bar. Within five minutes of sitting down at the bar, I had made friends with some other patrons – a local guy who was hilarious (and a huge Dead fan), and some folks that were down from New York. Great folks. Friendly environment.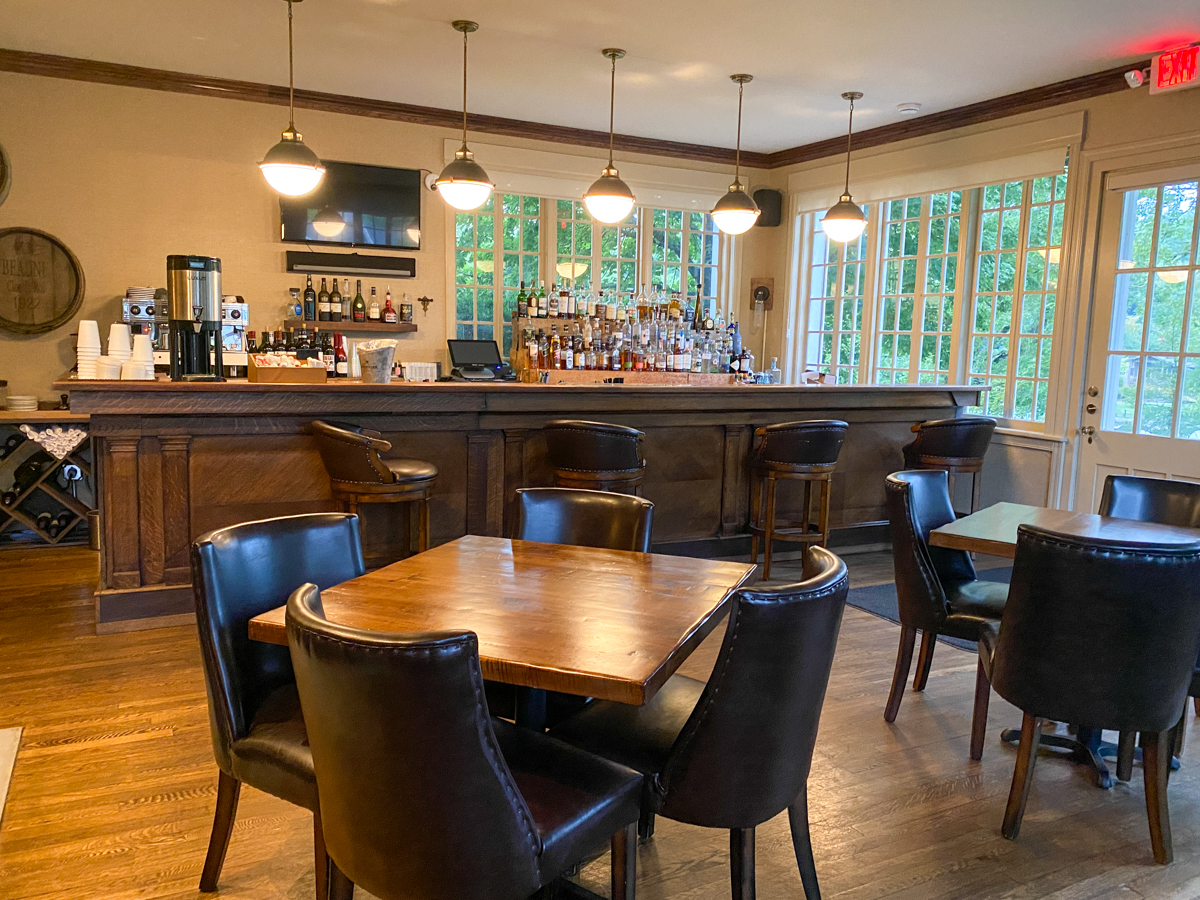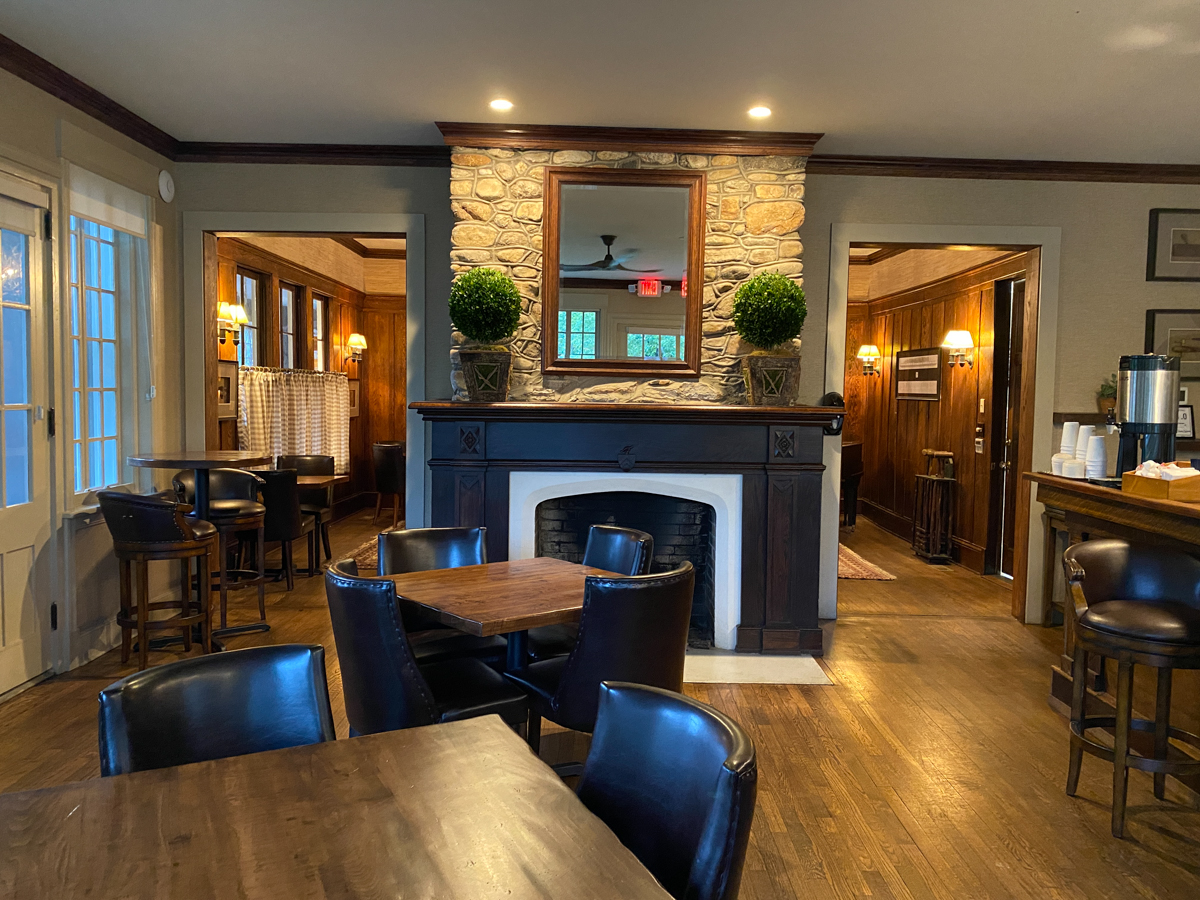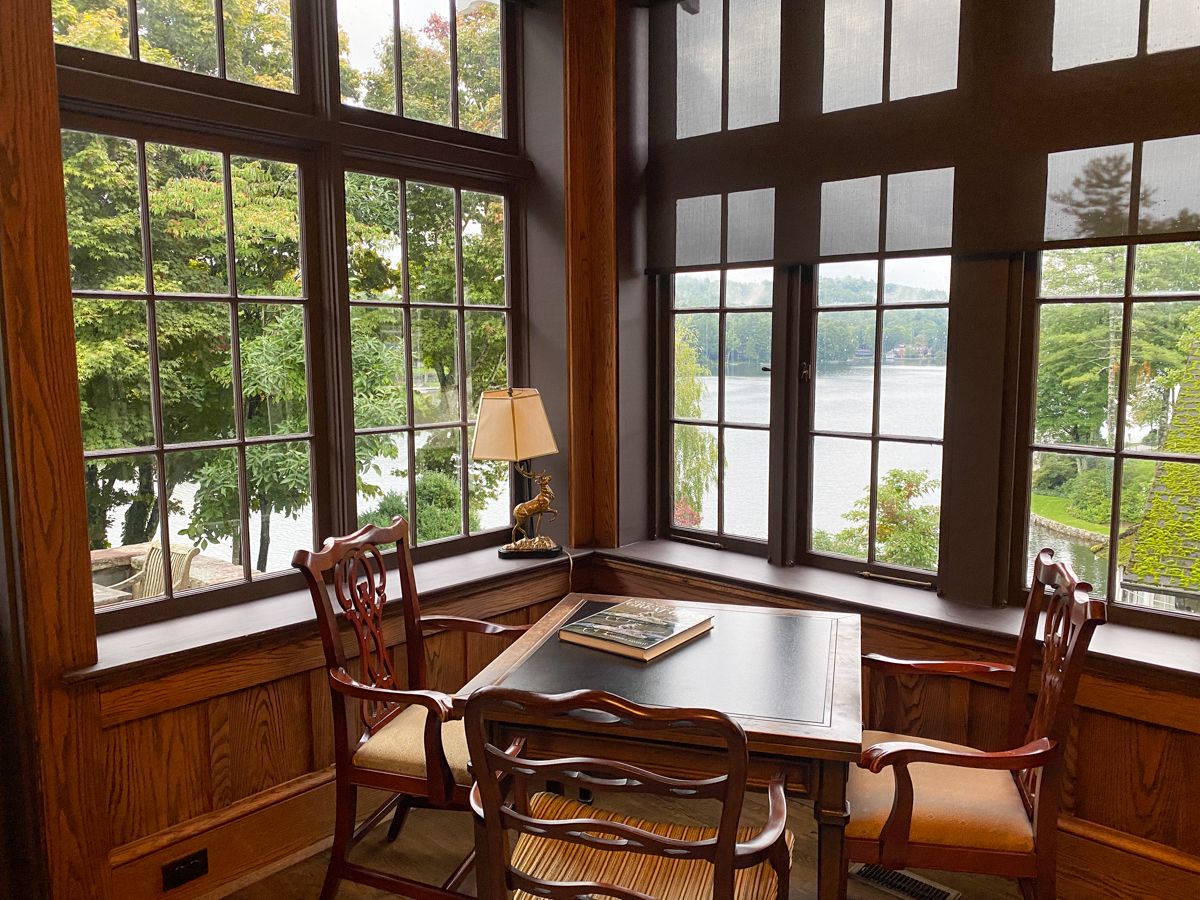 We had dinner on the property that night and really enjoyed it. It was a nice finish to a day of travel and light day drinking. The menu was very appropriate – American fare. Steaks, trout, chicken, and some specials. I had a steak and Mrs. RCS had the trout. We traded halfway through our meals and we were both happy…twice. In normal fashion – we paid our bill and took two desserts back to our room. Excited to go fishing the next morning, we hit the sack.
We got up the next morning and went over to Headwaters Outfitters to meet our guide and get Mrs. RCS fitted up with waders. We went over to the East Fork and had flies in the water by 8:30. To be honest, it was the best fishing trip I've ever had. The fish were super active, and Mrs. RCS landed a massive 23″ rainbow that took her ~8 minutes to net. The Headwaters team was fantastic. Our guide Jeremy was exactly what you want in a guide – friendly, knowledgeable, and enthusiastic about getting us on the fish. After we finished up we headed back to the shop to grab a beer in the Tap Room and lunch from the on-site food truck.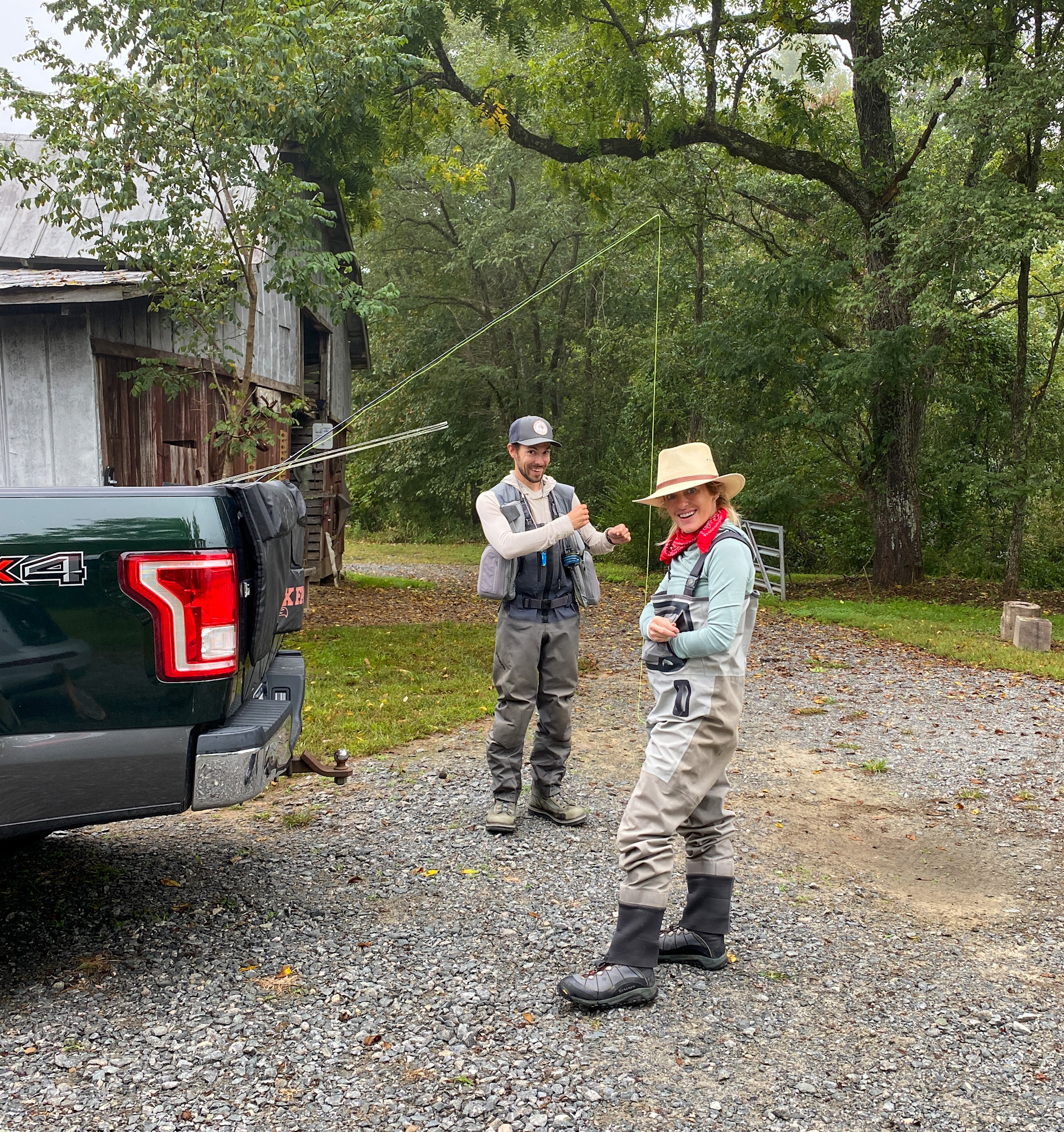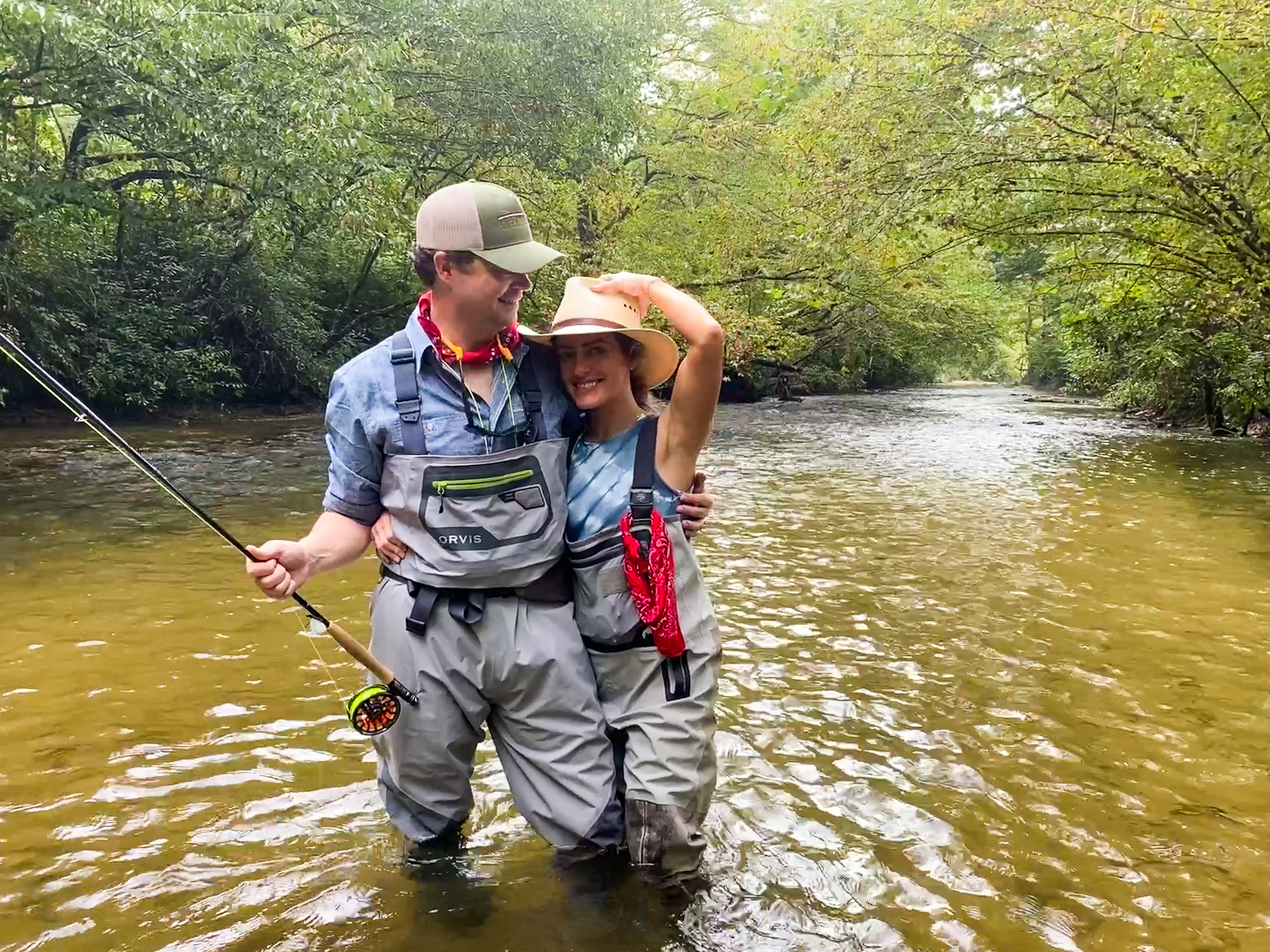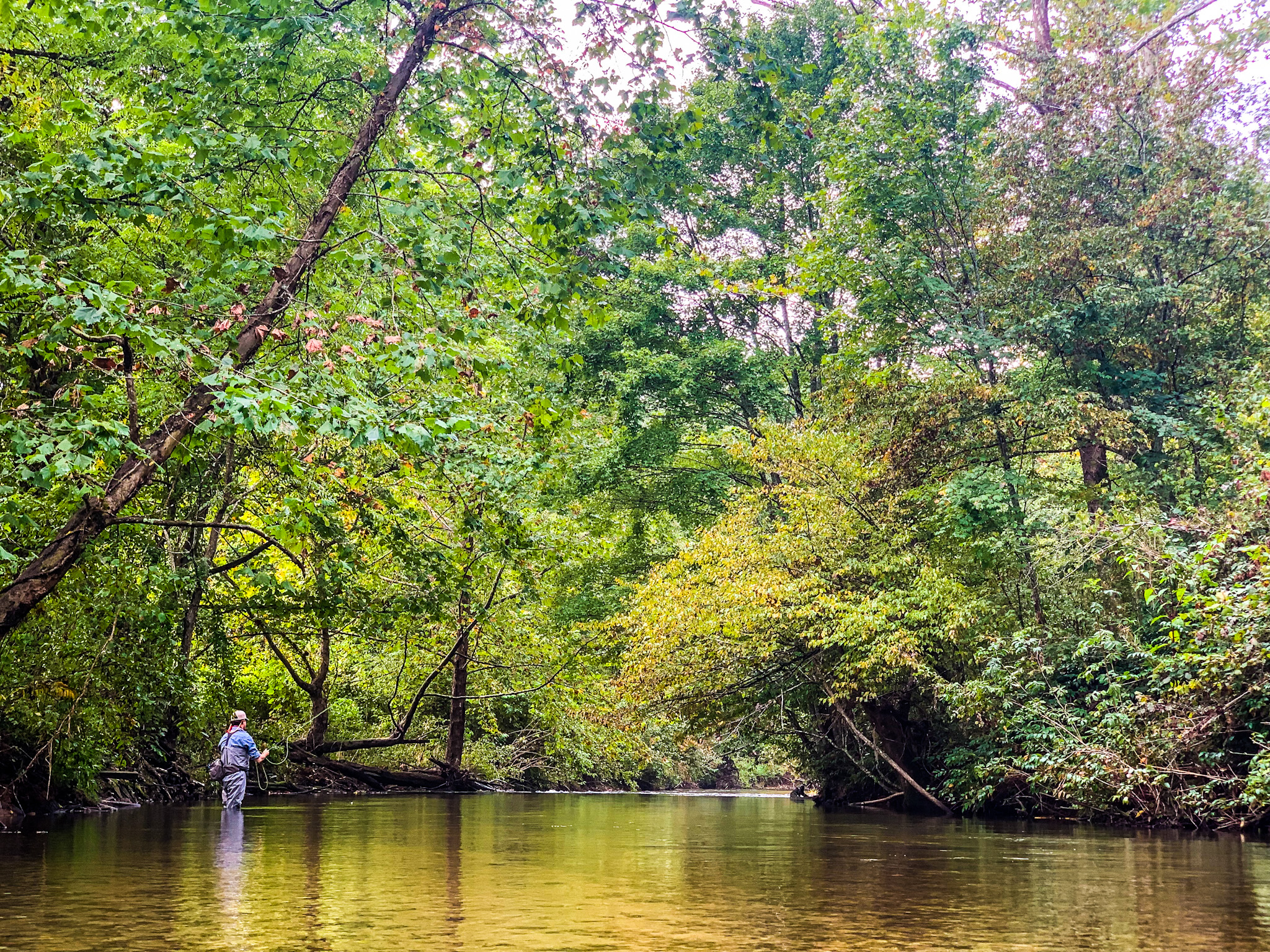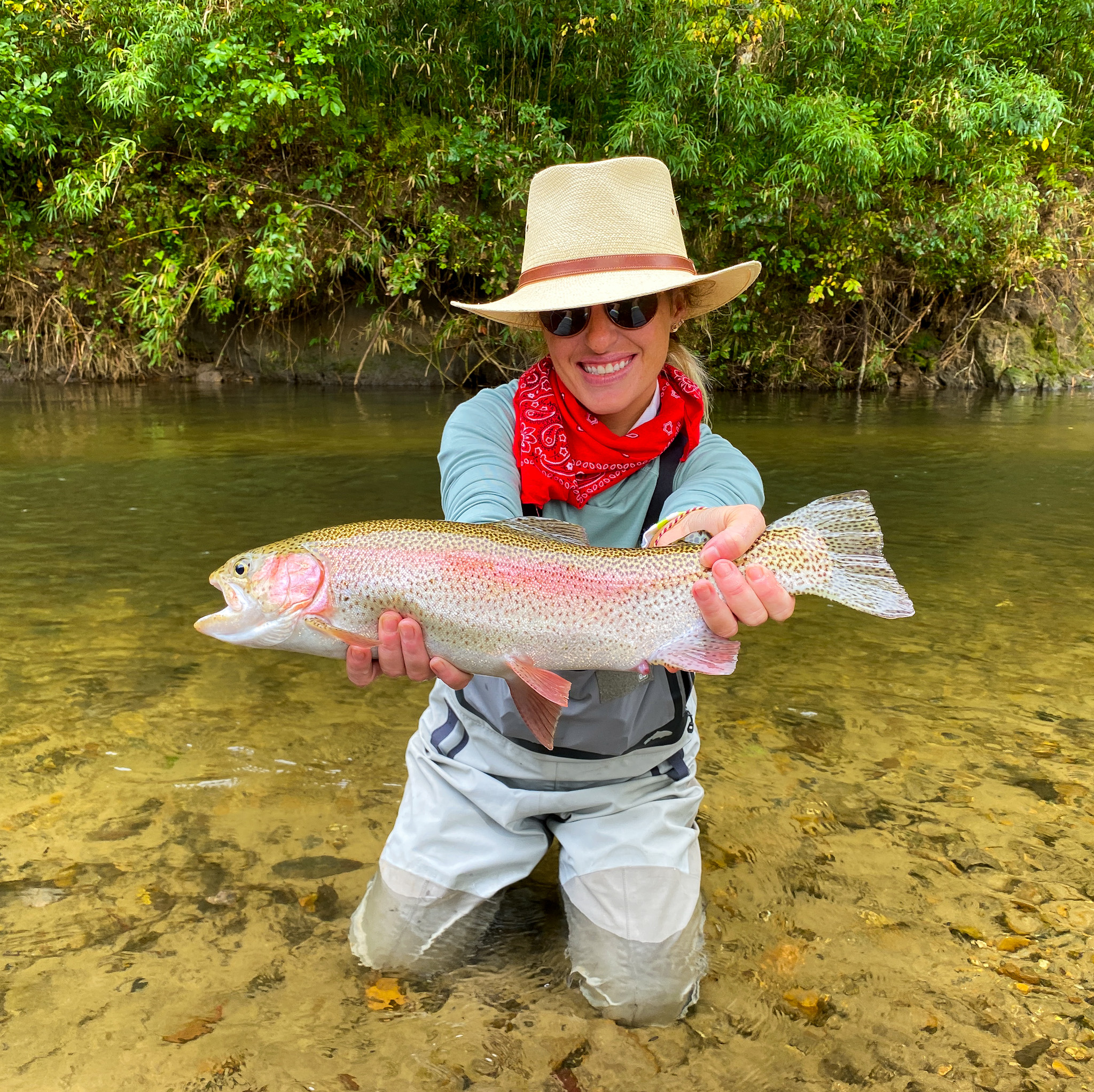 We headed back to the Greystone and stole a quick nap. We both could have slept all afternoon, but we got up and got dressed to go enjoy the property. And by 'enjoy the property', I mean we found some comfortable chairs outside to read/snooze.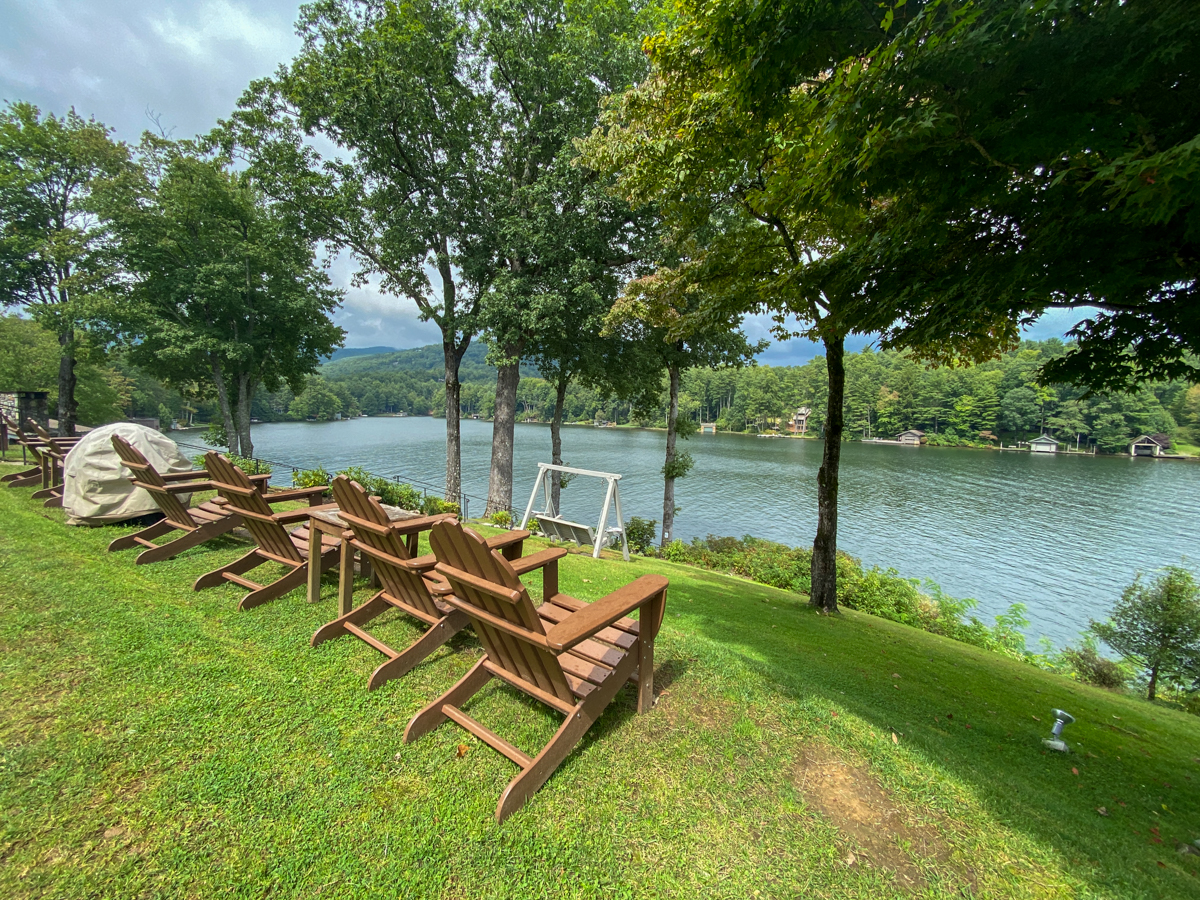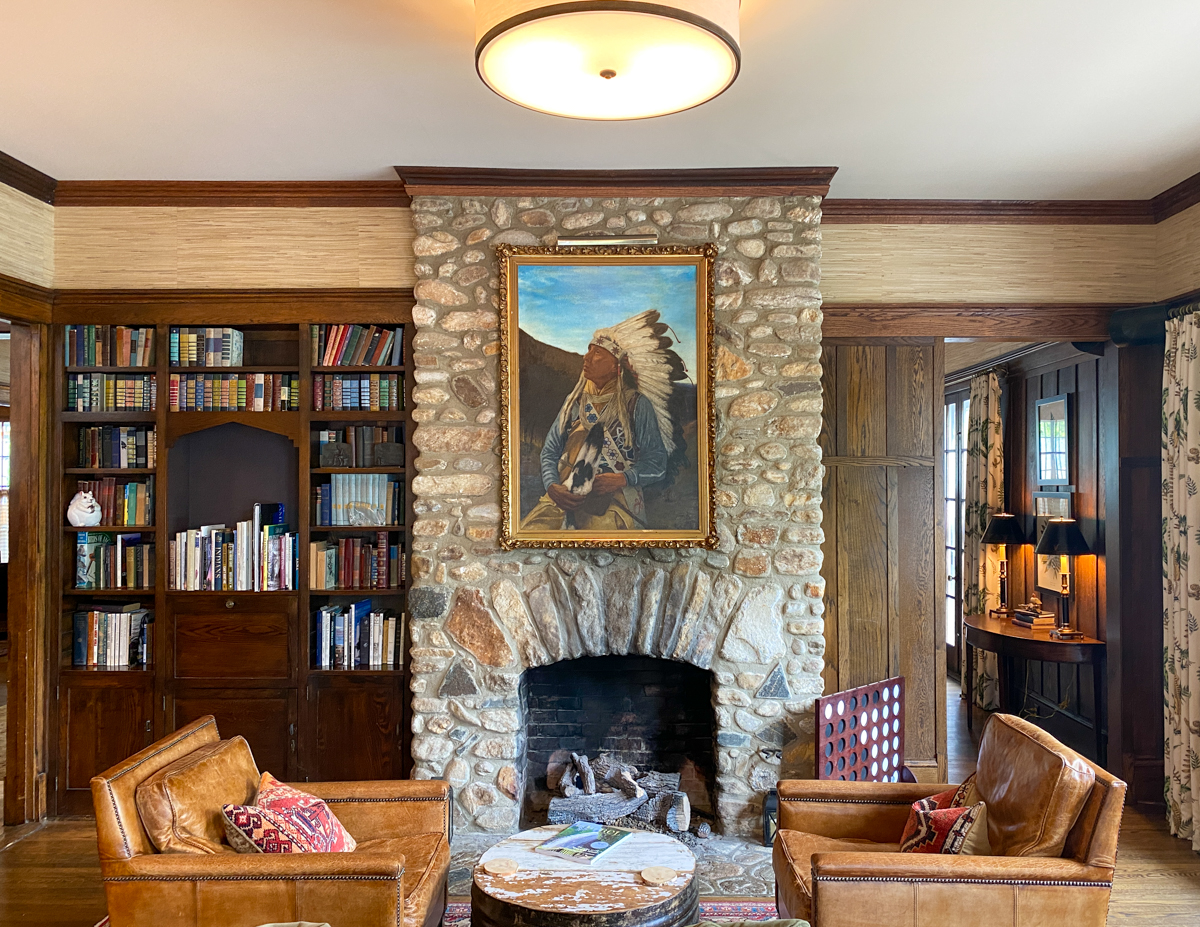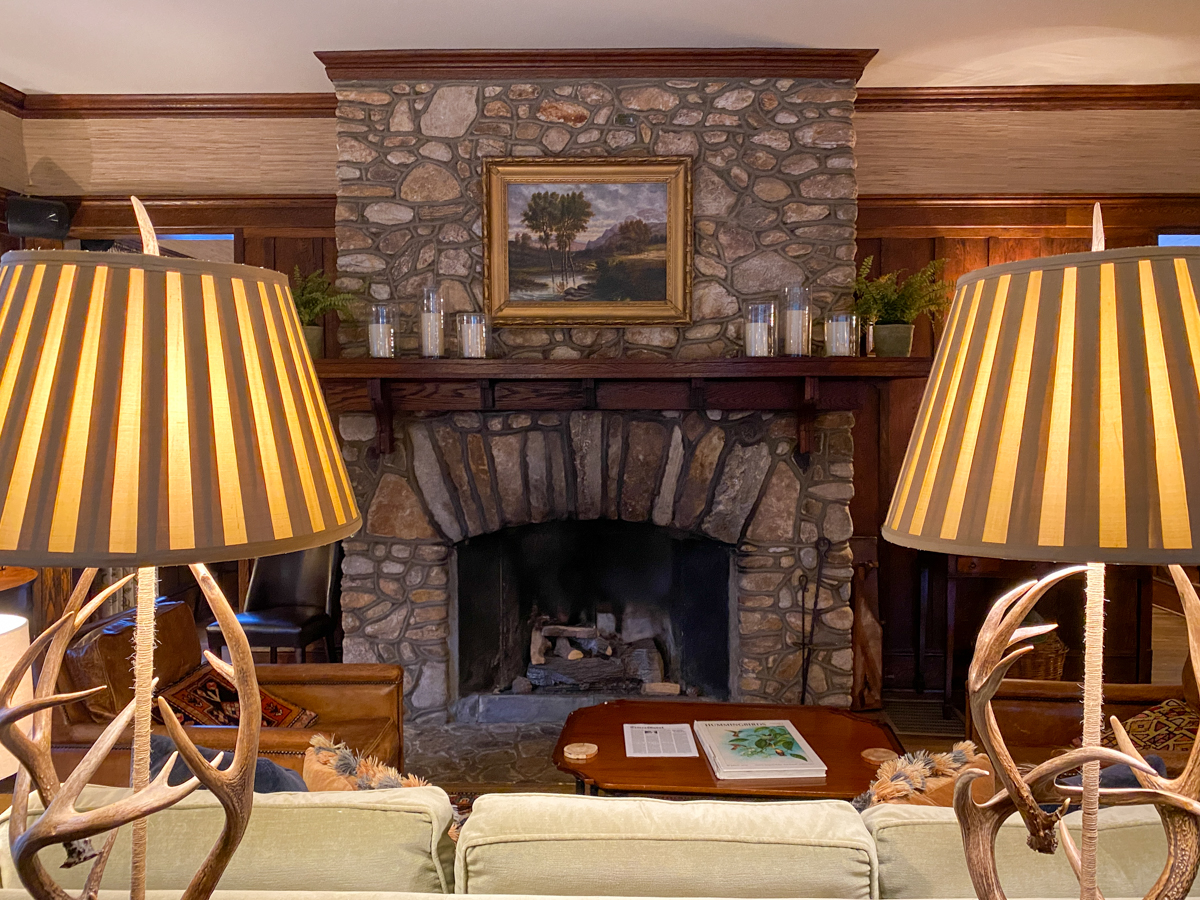 That is one thing I loved about the Greystone. All the little nooks and crannies throughout the property. We particularly enjoyed the roof of the boathouse and the covered nook on the hill. It all felt intentional.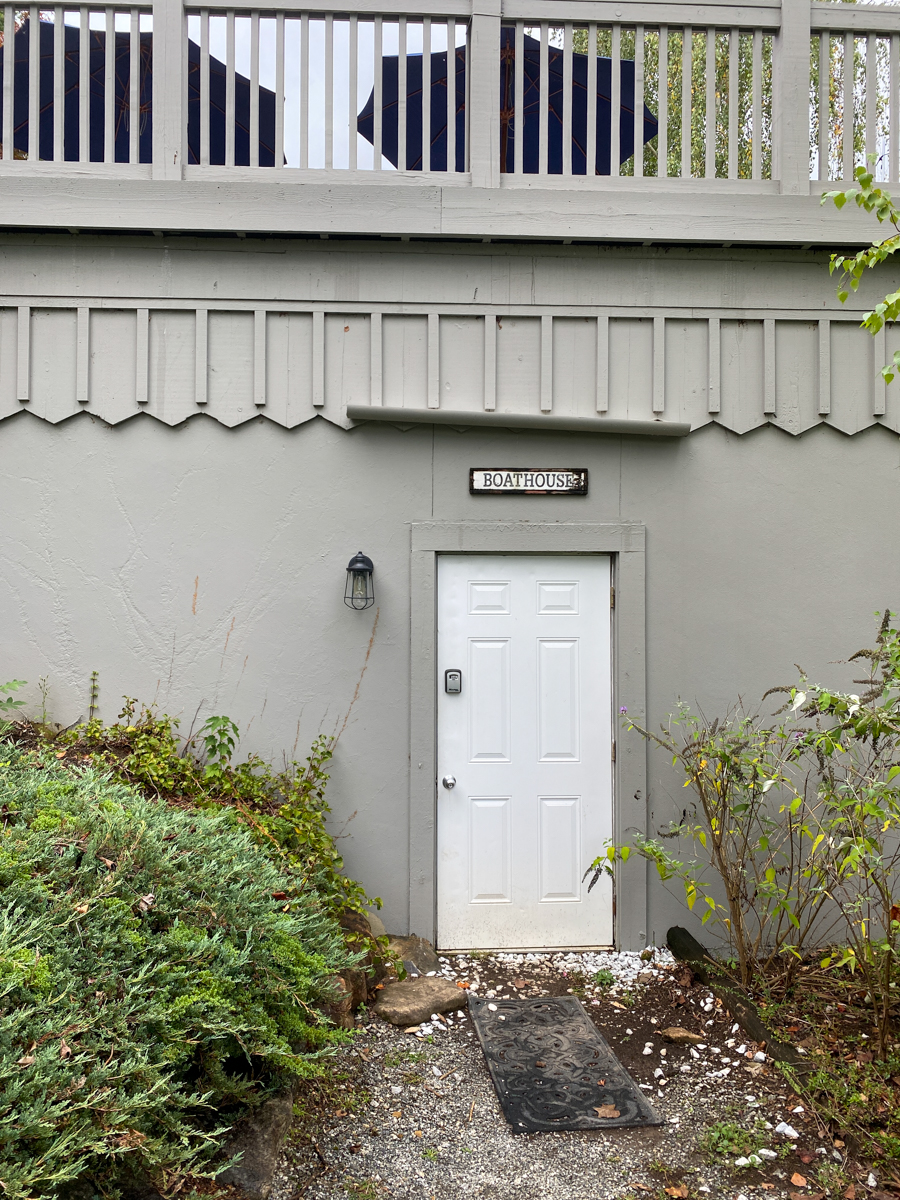 We dropped our books off in our room, grabbed our car keys, and headed over to Grand Olde Station for dinner. And what a treat it was. It looks like a rundown 'flea market', but we ventured in based on a friend's recommendation. And what a treat – the interior was very eclectic (which we actually like), but the food was the star of the show. Everything we had was outstanding – including our wine recommendations.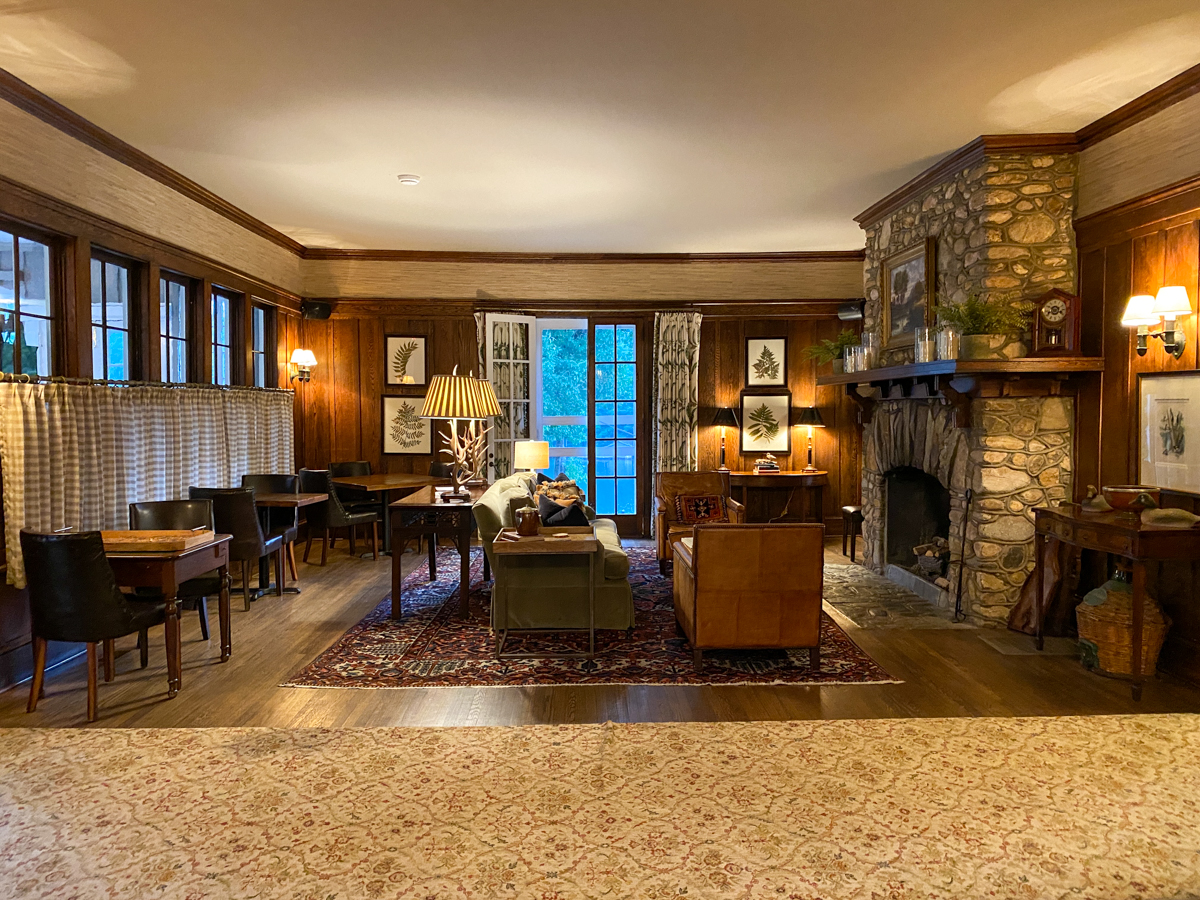 Staying true to our dessert habit, we picked one to go and headed back over to the Greystone. The place was buzzing – little groups enjoying the bar and sitting areas. We contemplated getting a drink before heading up, but after about three seconds, we decided to hit the sack.
After a very restful night, we each grabbed a big coffee from downstairs, packed up, and headed south back to Atlanta.
The Greystone is a great option if you are looking for a quiet, relaxing break. It's a great option if you are looking to recharge. The staff is friendly and knowledgeable, and it's a getaway that would be great for families as well, as they have special events around the big Holidays and a scavenger hunt that is designed with families in mind.  Put this one on the list.