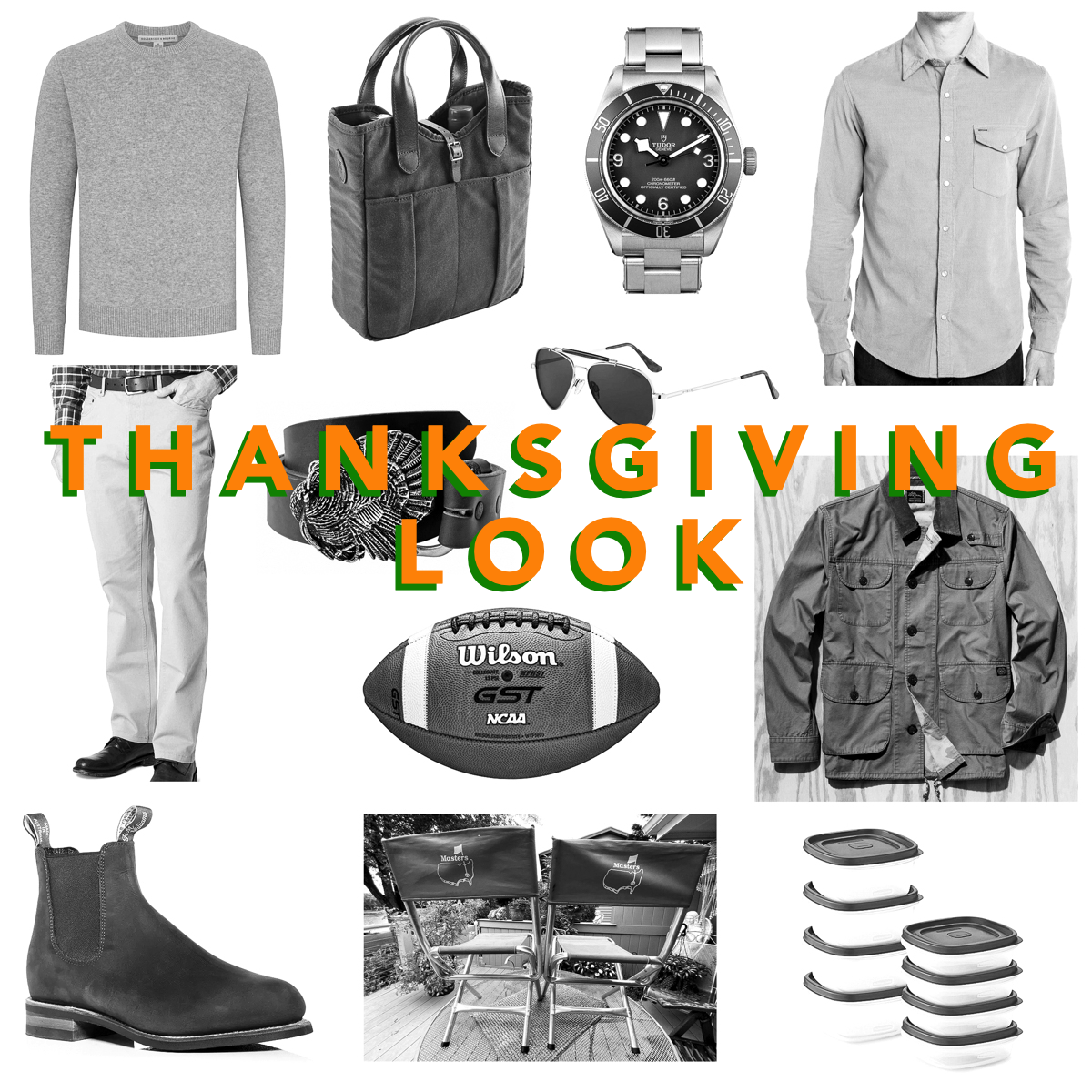 Before we get into it – I hope next week is a serious break for everyone.  It's been a very busy, chaotic year, and it's nice to see some downtime coming over the next couple of months.  Our youngest is getting his tonsils out on Monday, so we'll be dealing with that for a few days, and then we'll do a small, casual Thanksgiving dinner with the boys.  HJS and JSS are going to help Mrs. RCS make dessert…right now we are leaning towards an apple pie with vanilla ice cream…but the boys haven't settled on a final decision.  It's major.  We'll have some folks over – whoever is in town.  Again, super casual.
In terms of the look, here's what I like to do: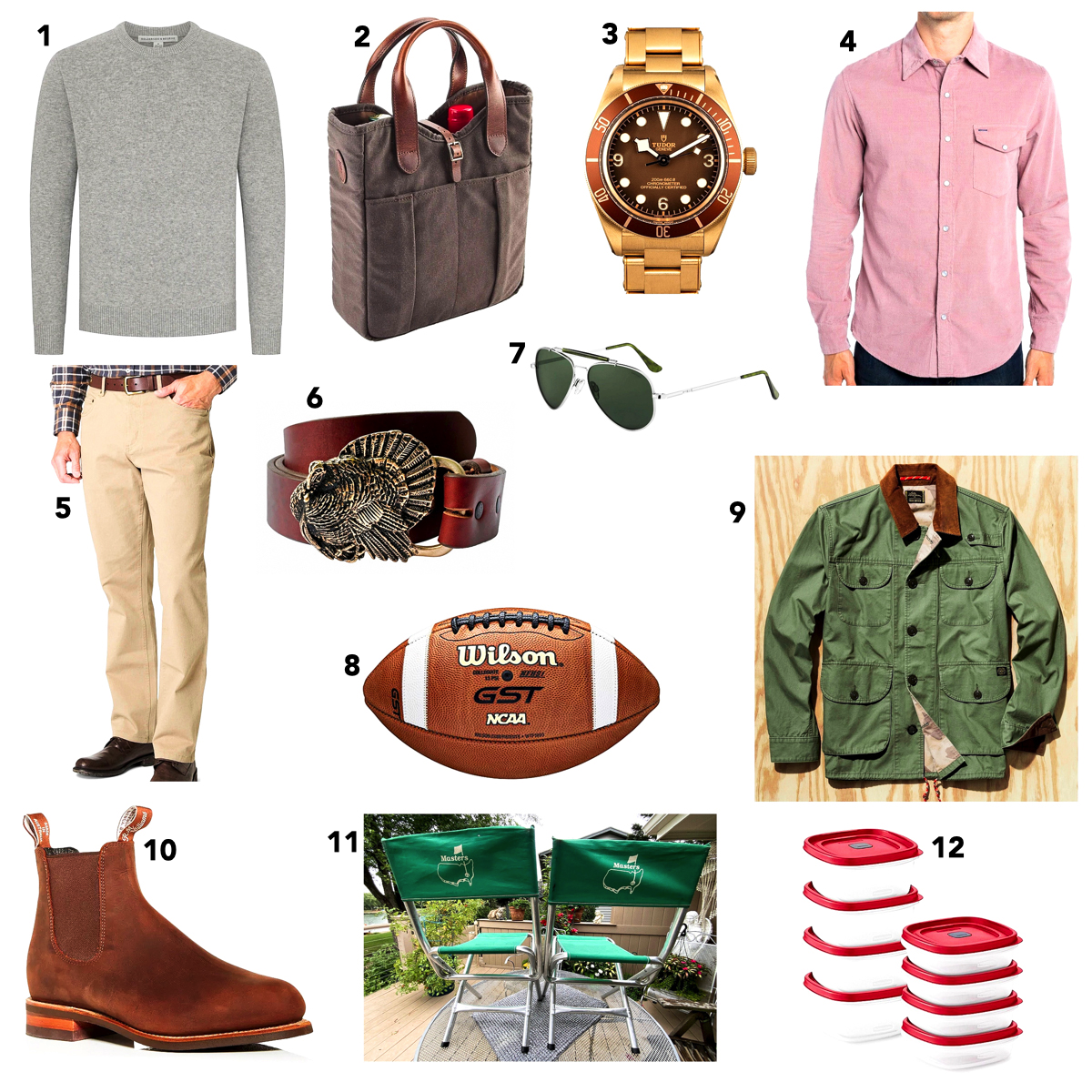 From top left:
1. Holderness & Bourne Sargent Sweater:  We're in that weird weather time in Atlanta where it's freezing in the morning, warm in the afternoon, and cool in the evening.  It's all about layers…
2. Tom Beckbe Whiskey Tote:  Show up wherever you go with some spirit, and some spirits.  This tote is perfect: a bottle of bourbon and a bottle of wine (for those who chose not to partake in the brown water).
3. Tudor Black Bay 58 Bronze:  Fall watches.  They should get more attention.
4. Criquet Corduroy Shirt:  How does a dusty pink corduroy shirt with snaps not get some major play?  Well, our friends in Austin are making a serious case…  Rock it.
5. TSG Field Pocket Pants:  Our type of Thanksgiving Day is not the time to get skinny.  Instead, a pair of comfortable field pants are just what the doctor ordered.  Great for football throwing, cooking, drinking, football watching, naps, socializing, and chasing kids.  Throw them in the wash and they're raring to go.
6. Hook 'N Hide Wild Turkey Buckle:  Turkey, right?
7. Randolph Sportsman Aviators:  There's no way you can sit inside all day.  Prepare accordingly.
8. NCAA Leather Game Football:  I used to be able to throw a football a quarter-mile.
9. Todd Snyder X LL Bean Fishing Coat:  A perfect excuse to buy this amazing jacket that Todd Snyder did for LL Bean.  Good price, and the perfect shade of green.
10. R.M. Williams Comfort Turnout Boots:  Do everything dress boots.
11. Chairs:  Keep these in your trunk.  You never know when the party may move to the driveway or the back porch, and as with most parties, there are never enough seats.  Come prepared.
12. To-Go Boxes:  Pack your own.  Leave with a bounty.
What are you doing for Turkey Day?