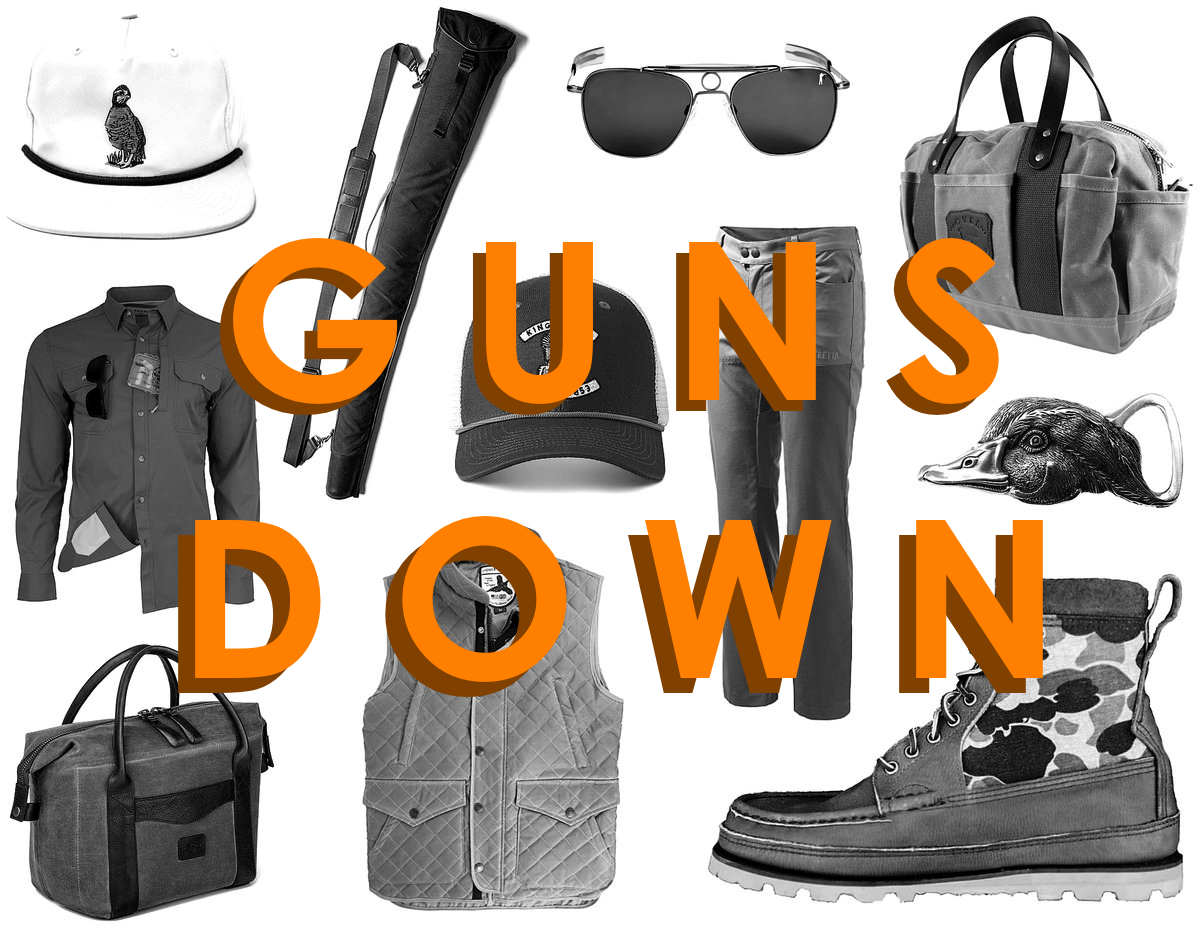 Now that we have sprung forward, it's about time to put the guns away.  Apologies to the Toms, but that is a different type of hunting…  Of course there's after-season care, but for the most part the guns, briar britches, waxed gear, and boots head off to hibernate until dove and quail seasons.  It was a good season for me, given that I took it easy with the newborn.  I did get in a few quail hunts, but never made it to the deer stand, the duck blind, or up to South Dakota.  I don't regret a thing.  BIG things coming in Fall/Winter 2020…
Always looking to curate my hunting gear collection, there are some great pieces out there that I'd like to add.  I know of a few things coming out that I'm not at liberty to disclose, but let me tell you, there is some GREAT stuff coming out this Fall.  Anyway, I'd like to cycle through a few things I've got, updating to more specific pieces that fit my needs and my style.  I also like incorporating gear into everyday wear…I think you'll see what I mean below.  So here's what I've got on my radar for this offseason: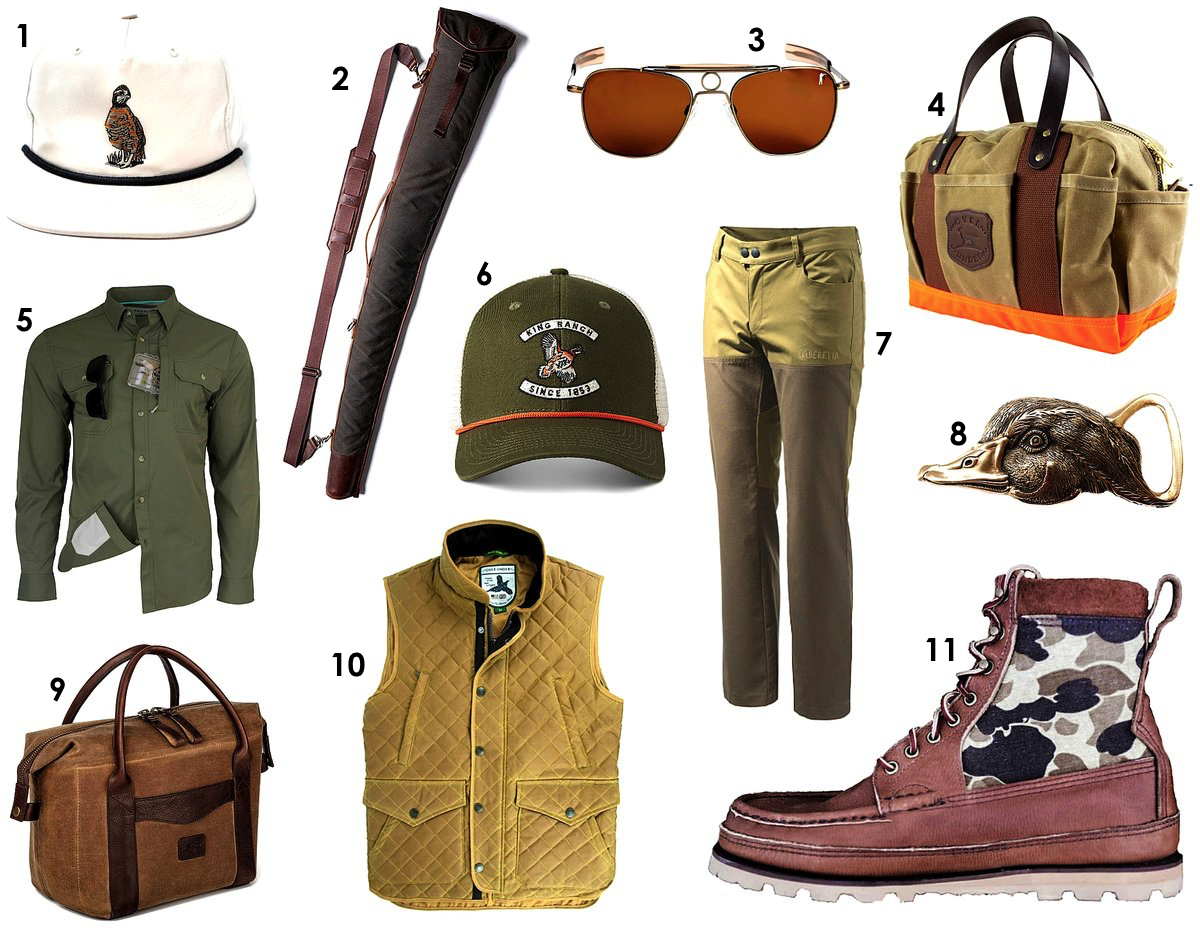 From Top Left:
1. Duck Camp Bobwhite Quail Hat:  Seriously – this hat connects all that I love: classic style, bird hunting, and apres pool wear.
2. Tom Beckbe Canvas Gun Sleeve:  Less is more.  I'm ready to commit to one gun sleeve and beat it to death for the next ten years.  This Beckbe option is exactly what I'm looking for.
3. Ball and Buck X Randolph Anglers Sunglasses:  These aren't in production anymore, but I'm going to find a pair of these sunglasses.  I promise.  If anyone has a lead (or a pair!) let me know!
4. Over Under Sportsman's Gear Bag:  This is the PERFECT sized bag for a quail buggy.  It also carries two bottles of wine and all the openers/etc. for those neighborhood parties.
5. Poncho Gunnison Shirt:  A great shirt for the dove hunts or those early season (read: WARM) quail hunts.  It fits like a dress shirt, and is still extremely functional.
6. King Ranch Soaring Quail Cap:  The perfect off-season cap for the bird hunter.  It should be good and broken in by next quail season.
7. Beretta Covey Field Pants:  Some nice, lightweight 5-pocket brush pants.  I like the trimmer fit and the functional nature of the 5-pockets.
8. Hook n Hide Wood Duck Buckle:  A great reminder of those cold mornings in the duck blind.  Office appropriate with the right outfit, and a top-shelf choice for #lodgewear opportunities.
9. Mission Mercantile White Wing Waxed Canvas Cooler:  Always hydrate…or have your own vessel to tote your birds home.
10. Over Under Whitby Vest:  I like a trim fitting vest while in the field.  It stays out of the way while shooting, and acts as a great under-layer on those really cold mornings.  This one also looks good in a casual environment as well.
11. Russell Moccasin X Ball and Buck Signature PH Boots:  I'm really happy to see these offered again, they are some of my favorite boots.  While I'm a big pull-on boot guy, I find myself reaching for these, both for heading out to the field, or hanging out around town.
What do you have your eye on this offseason?