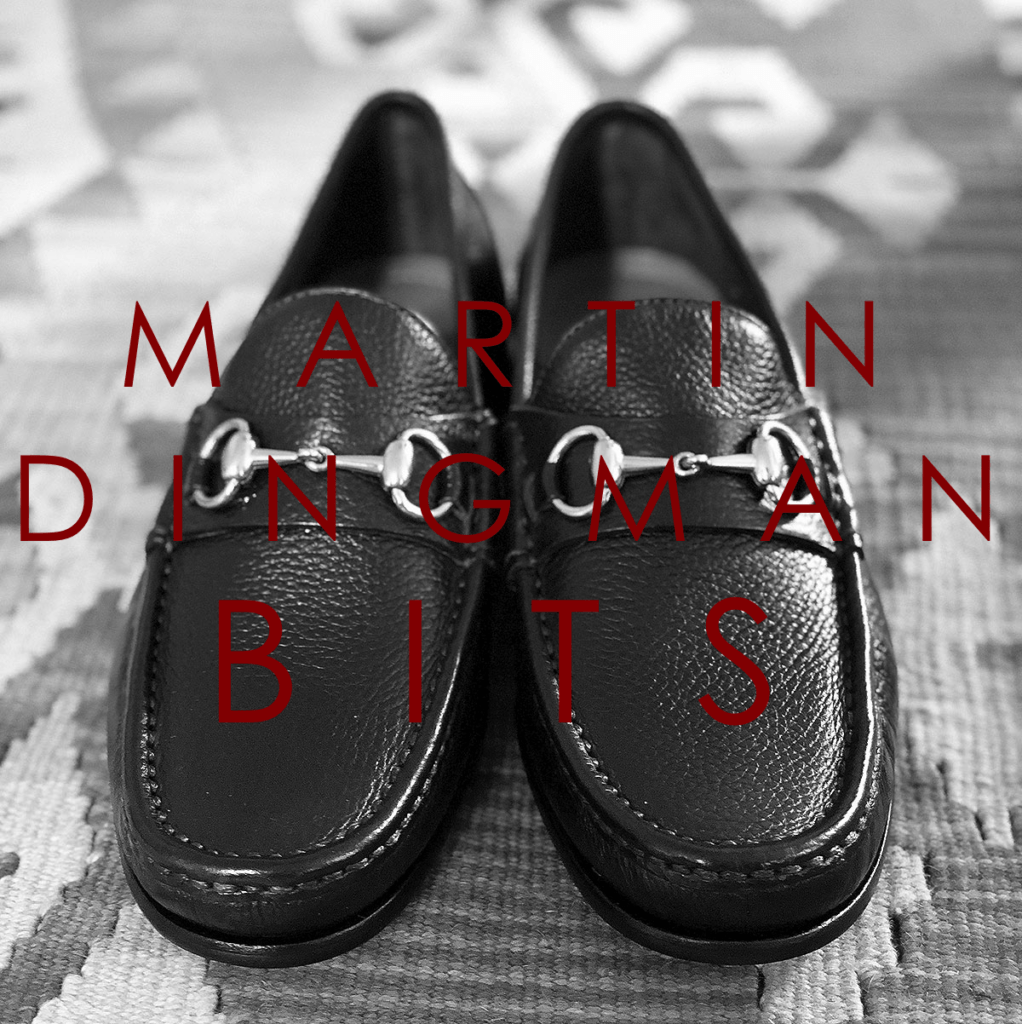 I'm more than happy to sing the praises of Martin Dingman.  He's been a friend for years, and one of my fondest memories of Red Clay Soul was traveling to see his facilities a few years ago.  Talk about a guy who's passionate about what he does…it's truly inspirational.
They let me in on a secret a while back: they were going to release a traditional bit loafer that checked all the boxes.  A couple months later, the Addison was released.  They were kind enough to send me a pair to review.  What you see below is the Walnut color, which is a rich dark brown with a silver bit.  Since, they've released a few different colorways which we'll cover later.
They are pebbled leather, which is sturdy but soft.  They don't require too much break in, but I'd highly recommend storing them with cedar shoe trees.  It'll help the loafers keep their shape and dry them out after wear.  The loafers are lined with glove leather, which makes them very comfortable for those of us who prefer to ride sans socks.
For comparison, these are an American version of the Ferragamo Grandioso bit loafers.  The vamp is a little lower (but not TOO low, and the toe is a little more rounded.  The pebbled leather is essentially the same, the bit is more traditional, and the sole is leather vs. rubber.
The profile of the Addison is a dress/casual loafer; they fit in the middle 80%.  They work very well with anything from cuffed wool dress pants to well cut chinos to jeans.  I would hesitate to wear them with shorts, but that's really because of the dark shade of leather.  The sizing on these is true to size, so order what you'd normally wear in Aldens.
The value proposition of these loafers is very high.  At $295 a pair, they are very affordable considering the quality of workmanship provided.  They are re-soleable, so as long as you keep the uppers clean and polished, the extended lifespan of these loafers makes them a really attractive bit loafer offering.
What say you?  Are you down with Dingman?