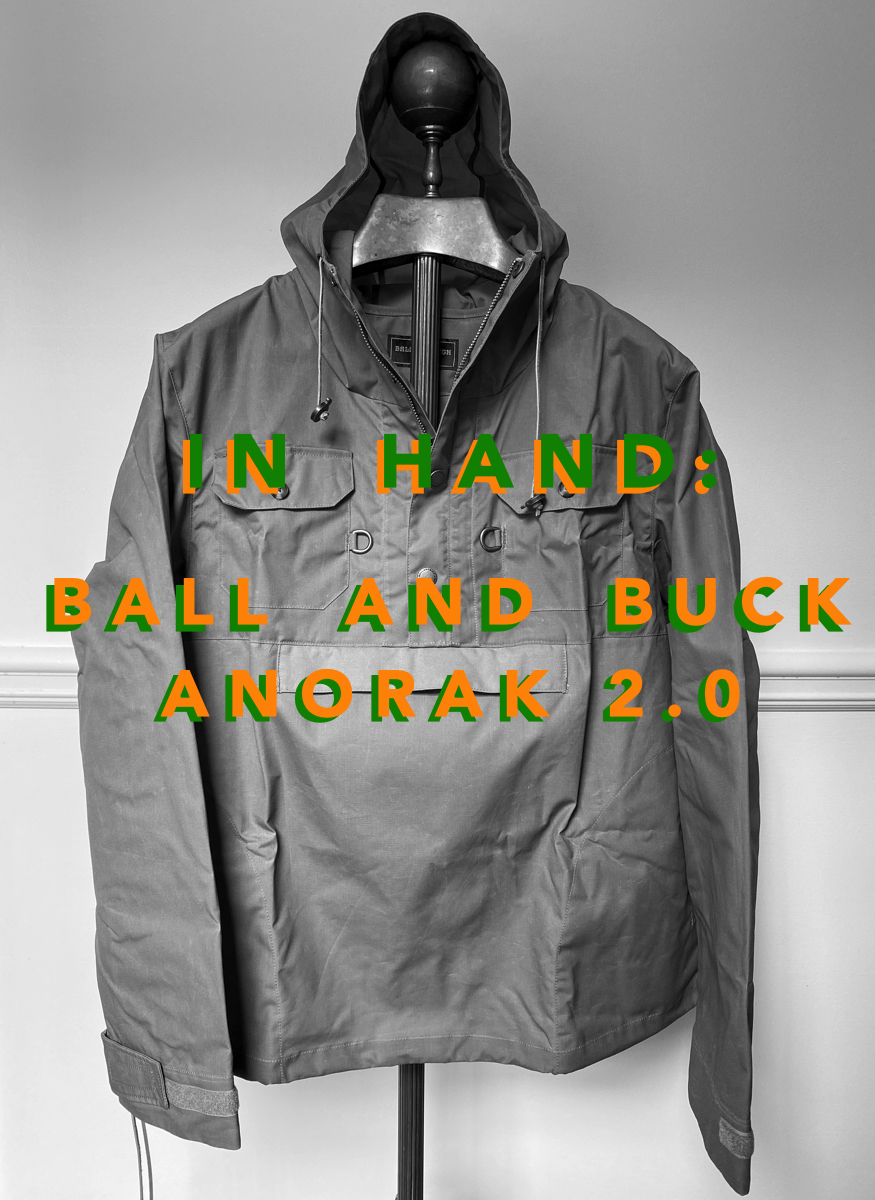 It's no surprise that I'm a huge fan of Ball and Buck.  The team is top shelf, and their products are so good…  All thoughtful, with a focus on quality, performance, and style.  It's all rugged and American-made.  Their products are built for the long haul.  I have a few of their original Oxford Sportsman's shirts that I've worn hunting numerous times, and they have held up extremely well.  They are about as good as it gets.
I recently pulled the trigger on their waxed cotton Anorak 2.0, and couldn't be happier.  This one is a little heavier than the Active Anorak+, which is good for where I have this one lined up in the rotation.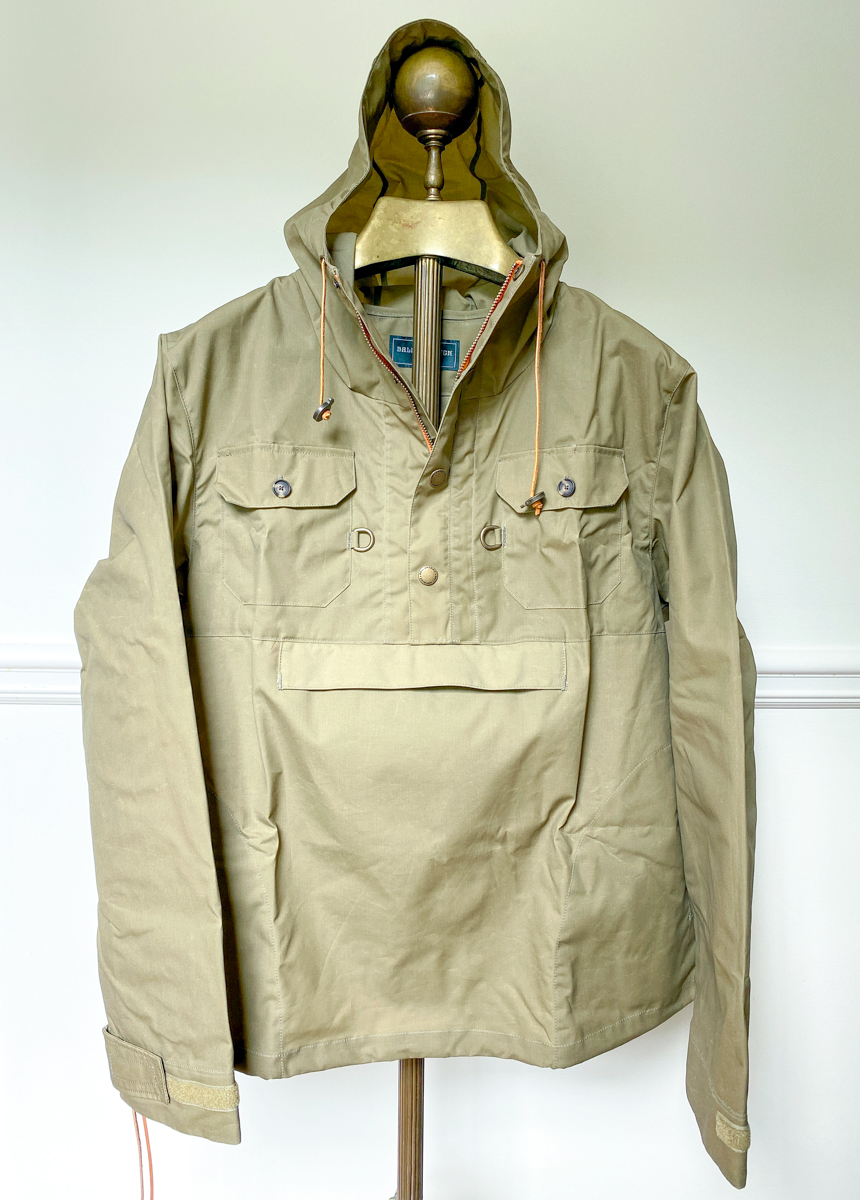 The Anorak has quite a few thoughtful features that make this a killer jacket for the field, but not too technical for wearing at my boy's soccer game.  The front features quite a few pockets: two chest pockets, a large Kangaroo pocket, and two side pockets.  The velcro cuffs are nice for when wearing gloves or when it's raining.
My intent with this jacket is to use it as a cool/cold weather shell.  Since it's waxed cotton, it's not going to breathe very well, but it will provide extremely good protection from the elements.  I can see myself wearing this in the duck blind, winter quail hunting, or early Spring fly fishing before the humidity sets in.  Beyond that, it's a great around-town layer that is extremely stylish.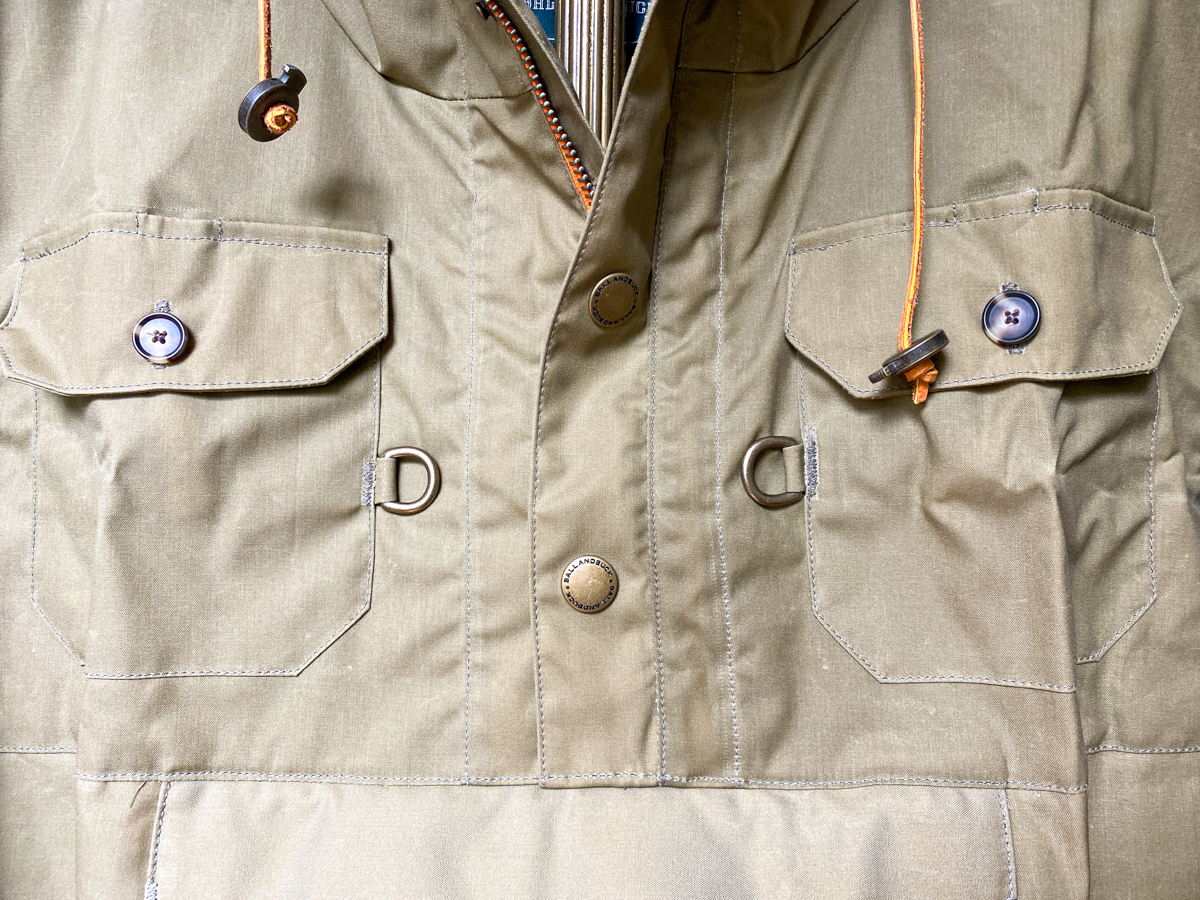 The antique brass D-ring attachments on the front as well as one at the back collar (for a fishing net) don't stand out.  They match the front snap buttons.  I really like the orange zipper detail, it is a nice compliment to the waxed cotton.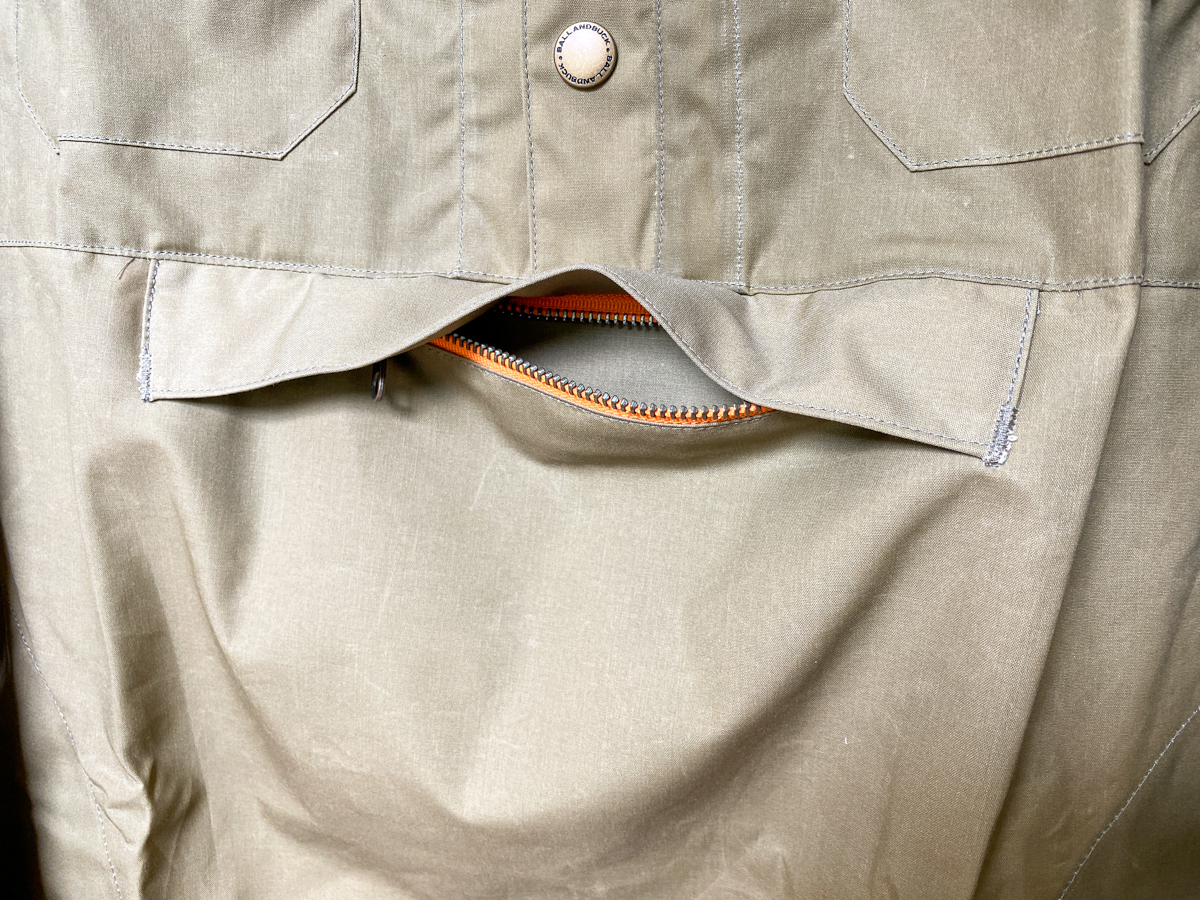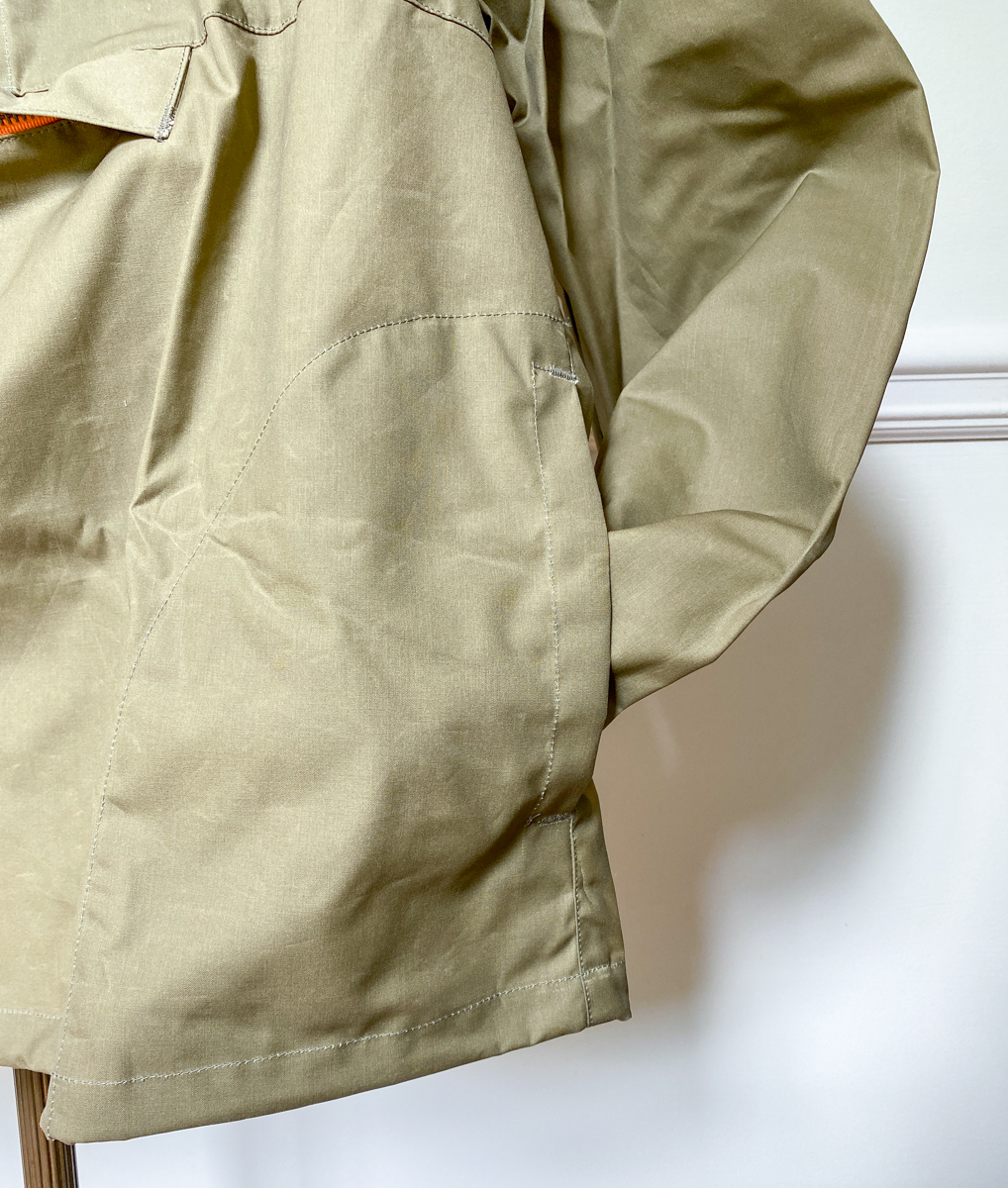 The side seam zipper and button closure make it really easy to get on and off.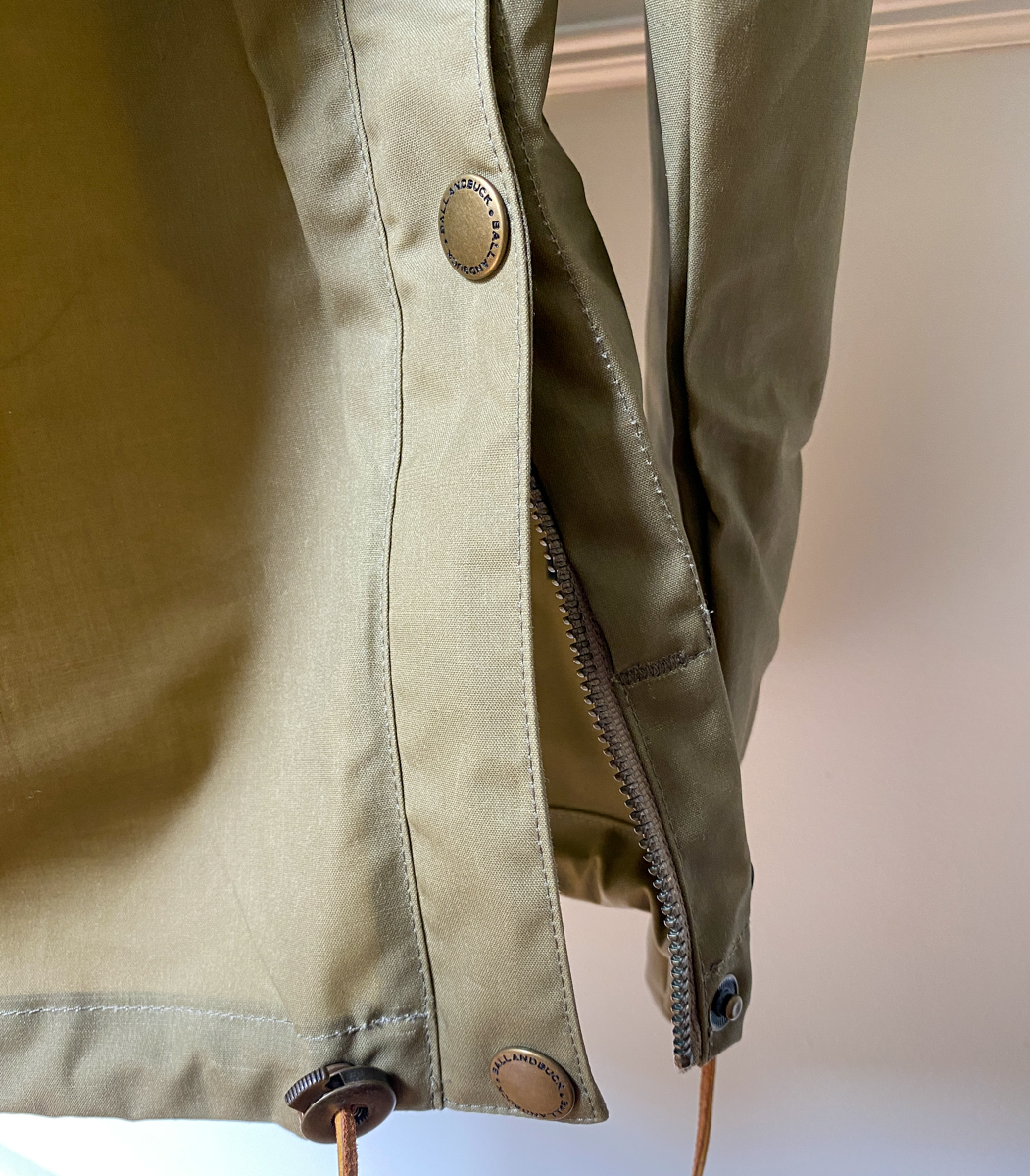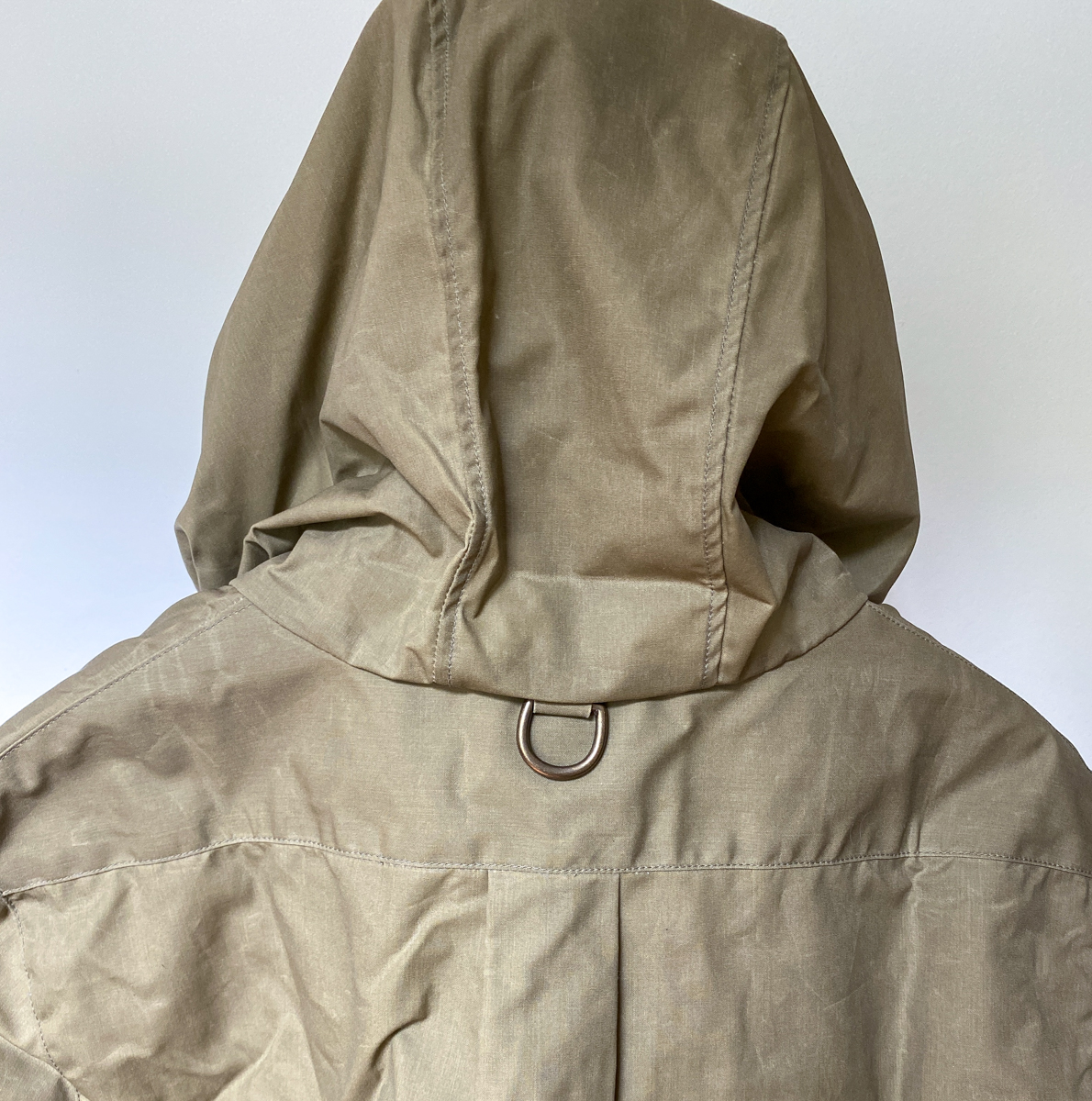 While this isn't the least expensive Anorak on the market, it is the coolest.  And it's an investment piece – one that will last forever, and never go out of style.  As with all Ball and Buck products, I'm a huge proponent.  I find myself finding more reasons to use their gear outside the field, which is a testament to the lifestyle they promote.