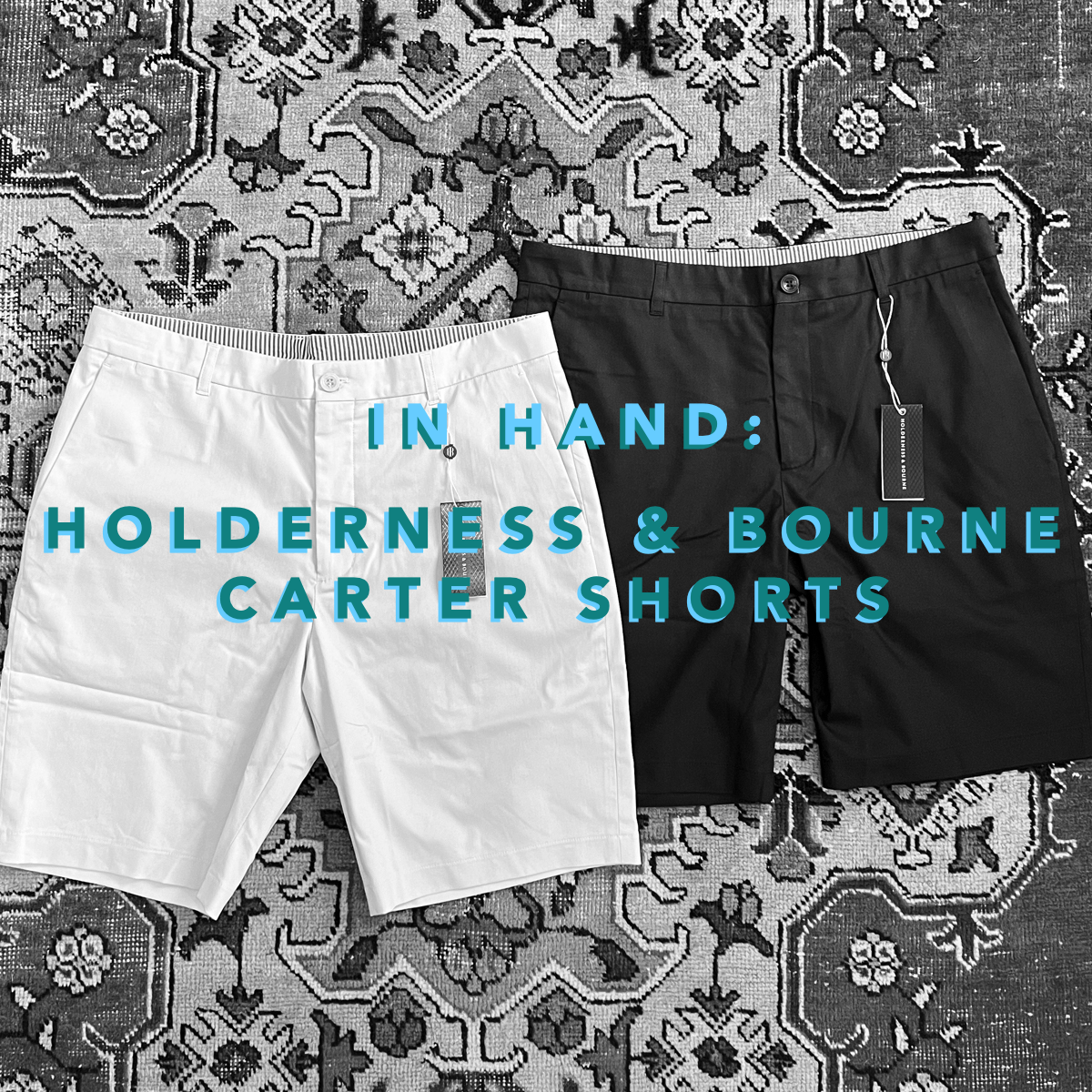 If you've read this blog for more than ten minutes, you know I'm 100% on board with Holderness & Bourne polos.  They are the best on the market.  The collars and the fabrics are what put them a step above the competition for dressier, tucked in polos for the course, under a sport coat, or on a date night.
They recently released their Carter shorts, and I was really curious to see how they'd do.  This is H&B's first attempt at anything below the belt, so it's a bit of a risk.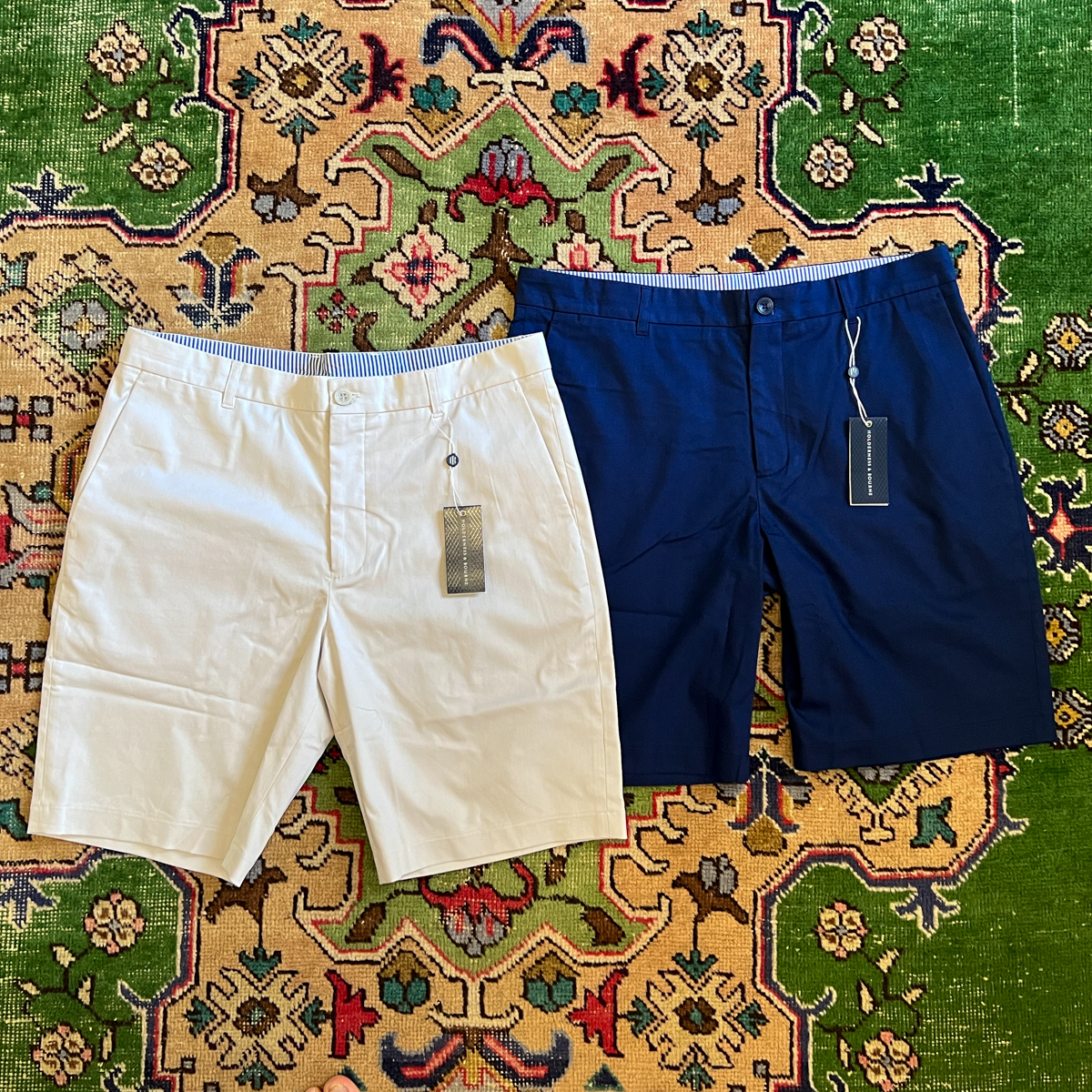 They are constructed with a cotton/poly blend with 4% elastane, so they'll hold up.  As I'm sure most of you have noticed, the full tech clothing starts to break down after about a year, and looks frumpy.  I prefer to have 50%+ of natural fibers so that there is a sense of newness after washing.  The natural fibers also give the texture some depth, which is a more elegant look.
The fit on these is trim, and there isn't a lot of vanity in the sizing.  I wear a 34 in these, as compared to a 33 in Millar and Lulu.  They aren't baggy, but I prefer a little more room vs. tight.  They come with a 9″ inseam, which I understand, but went ahead and hemmed up about 2″ (personal preference).  They move well, and have some thoughtful additions that make them a pleasure to wear.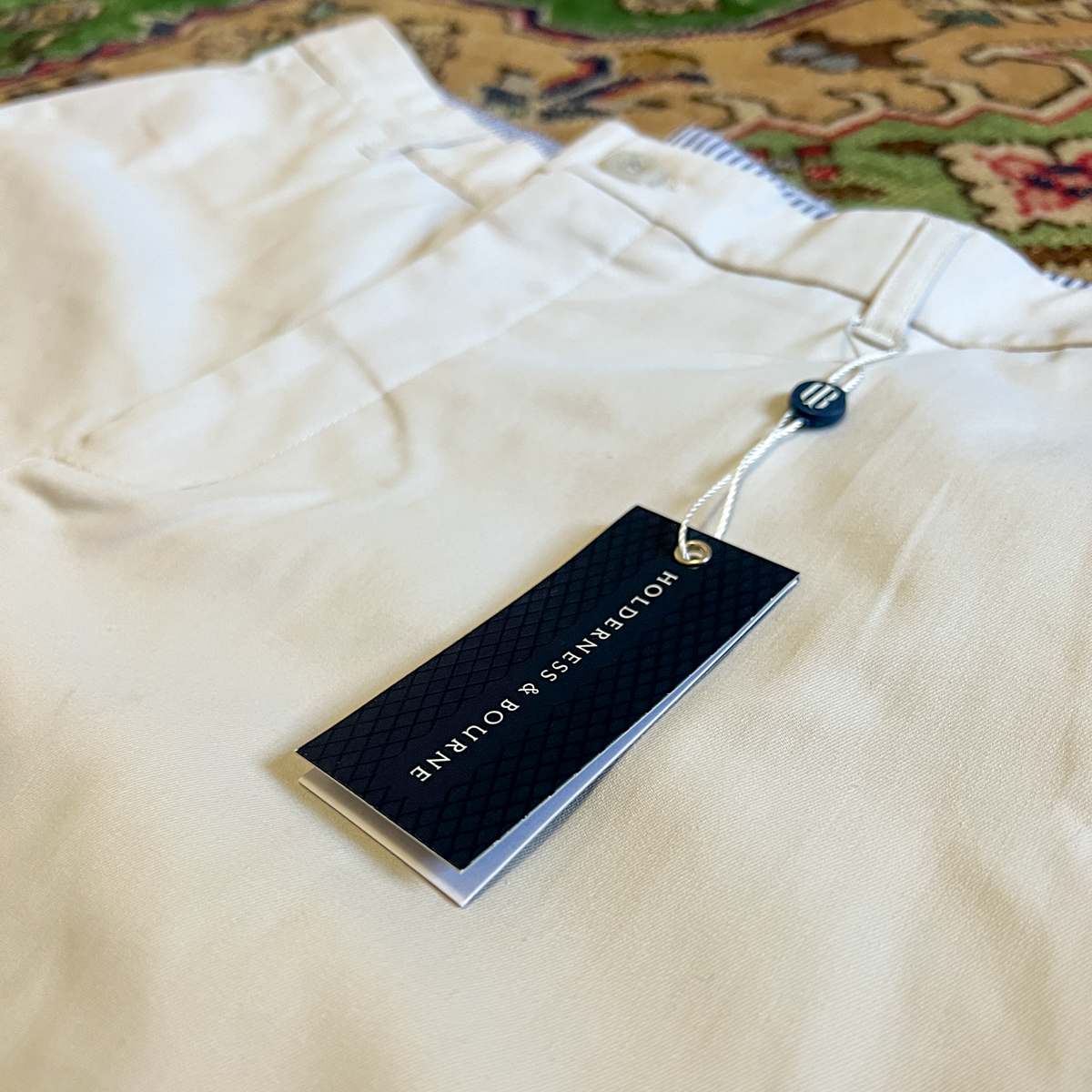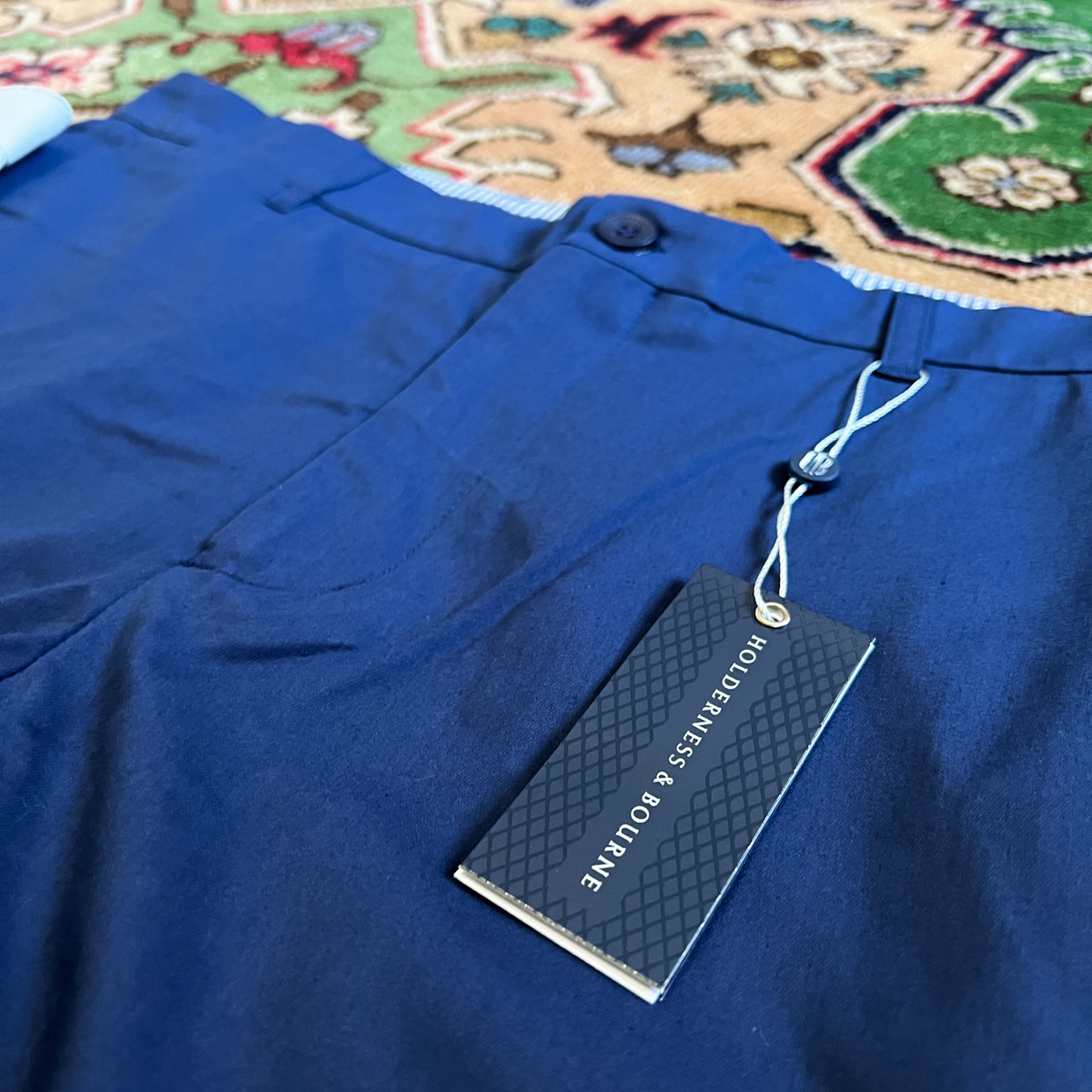 The Carters are offered in two colors – both of which are great for on or off the course.  The stone is an off-white color, and the navy is a great shade of dark blue.  The rubberized band inside the waist is a nice touch – it'll keep your shirt tucked in.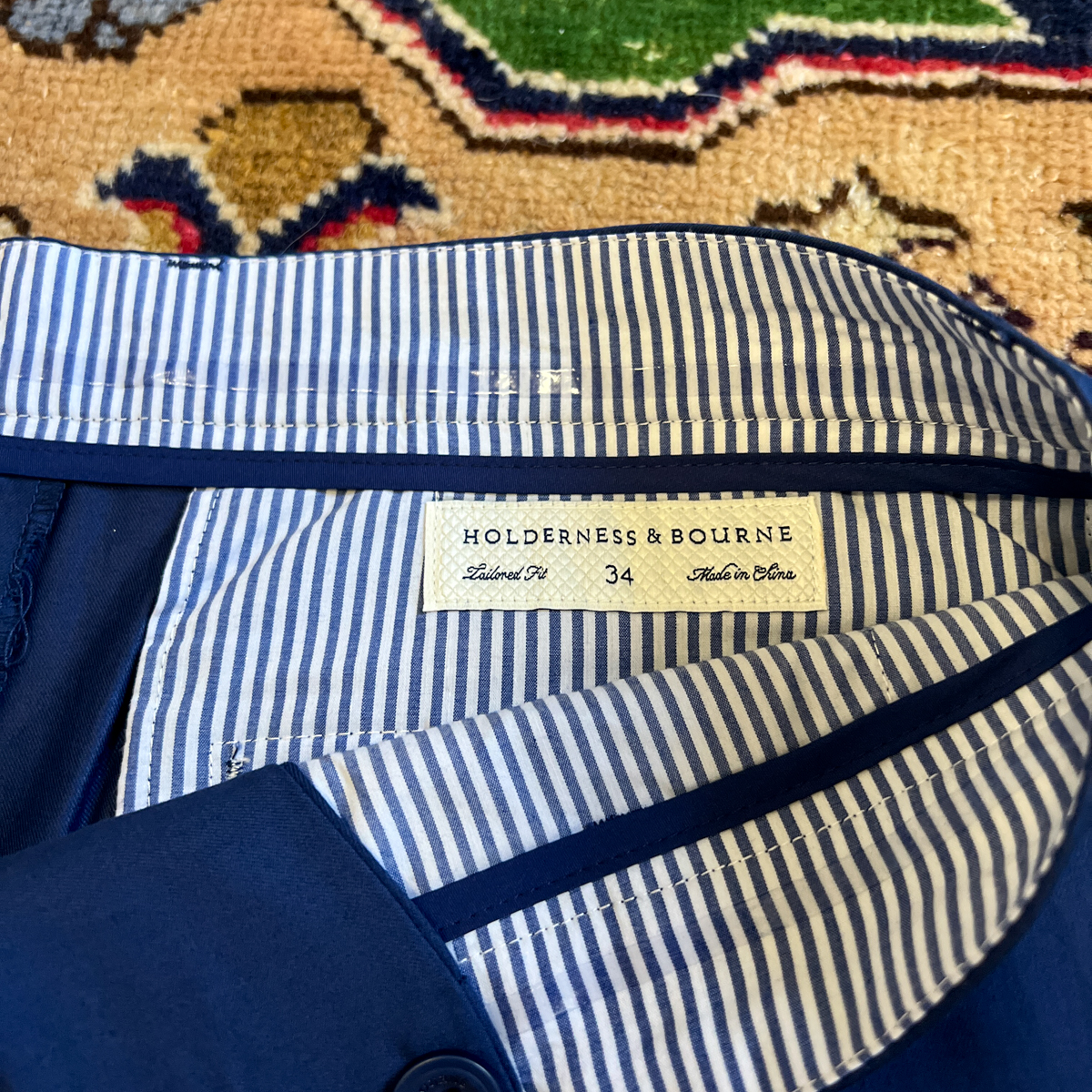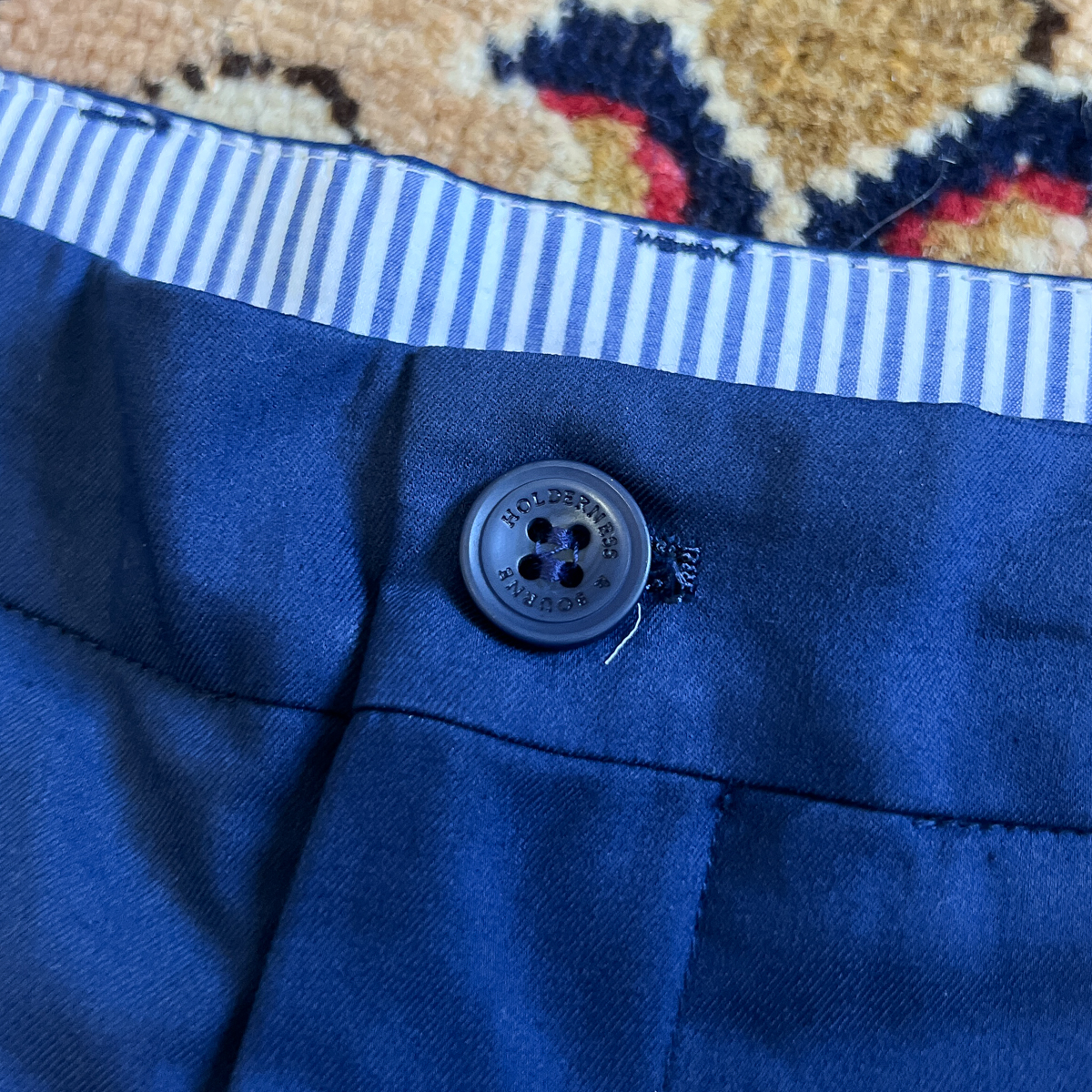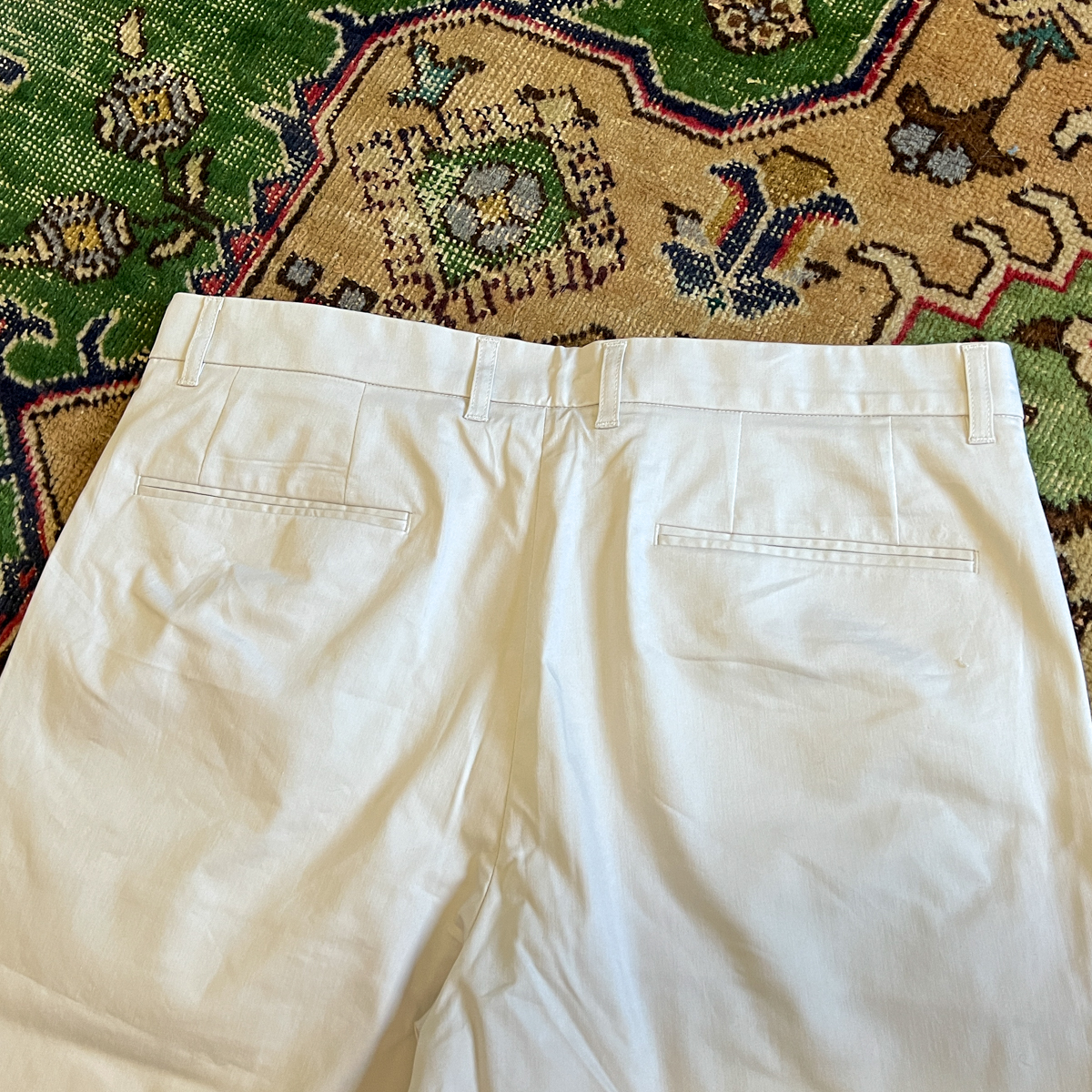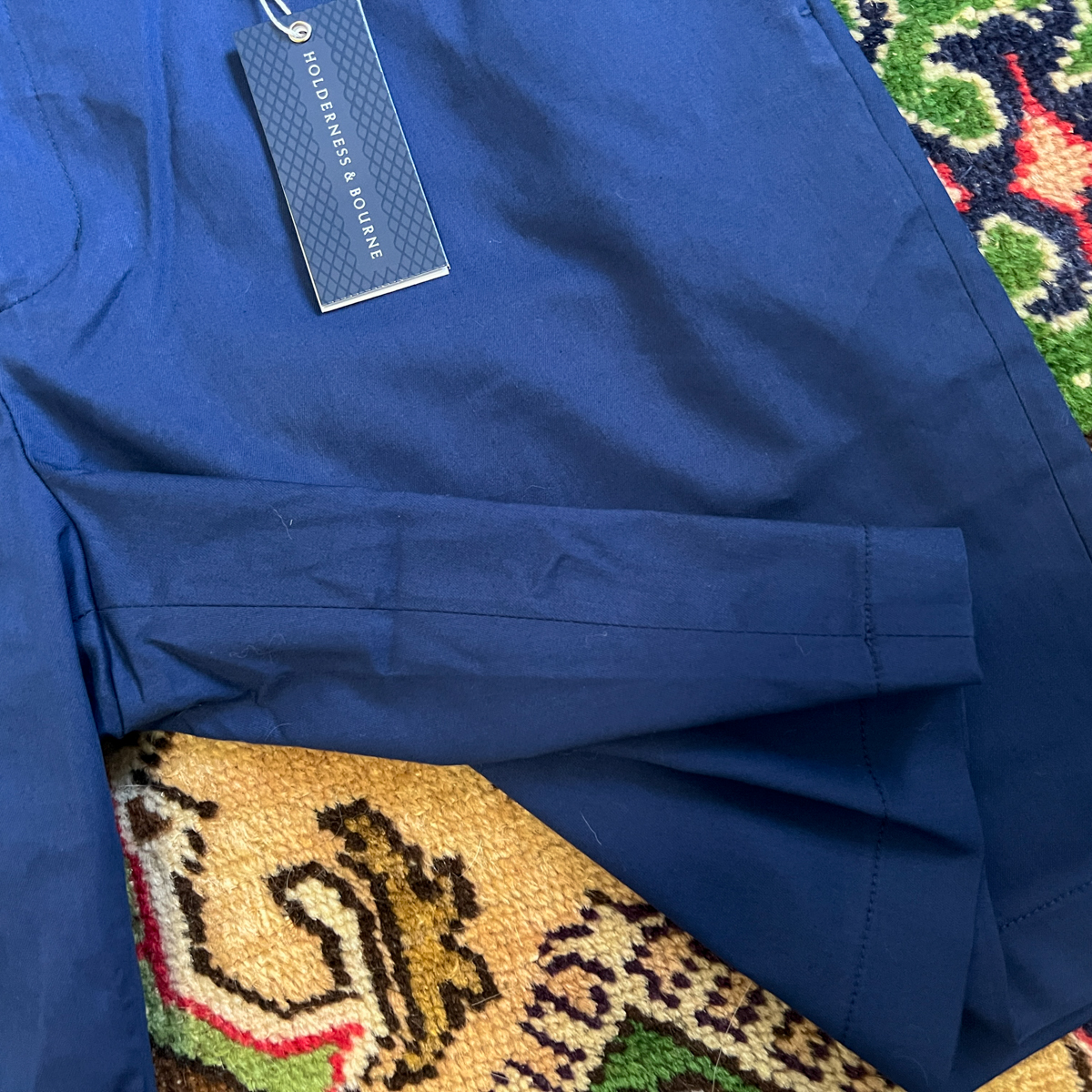 All in all I really like these shorts.  I think they fit well into the dressier, golf-centric shorts rotation, and will be in the golf rotation with my Lululemon Commission shorts, and in the dressier, summer shorts rotation with my Ballins.  Highly recommend.