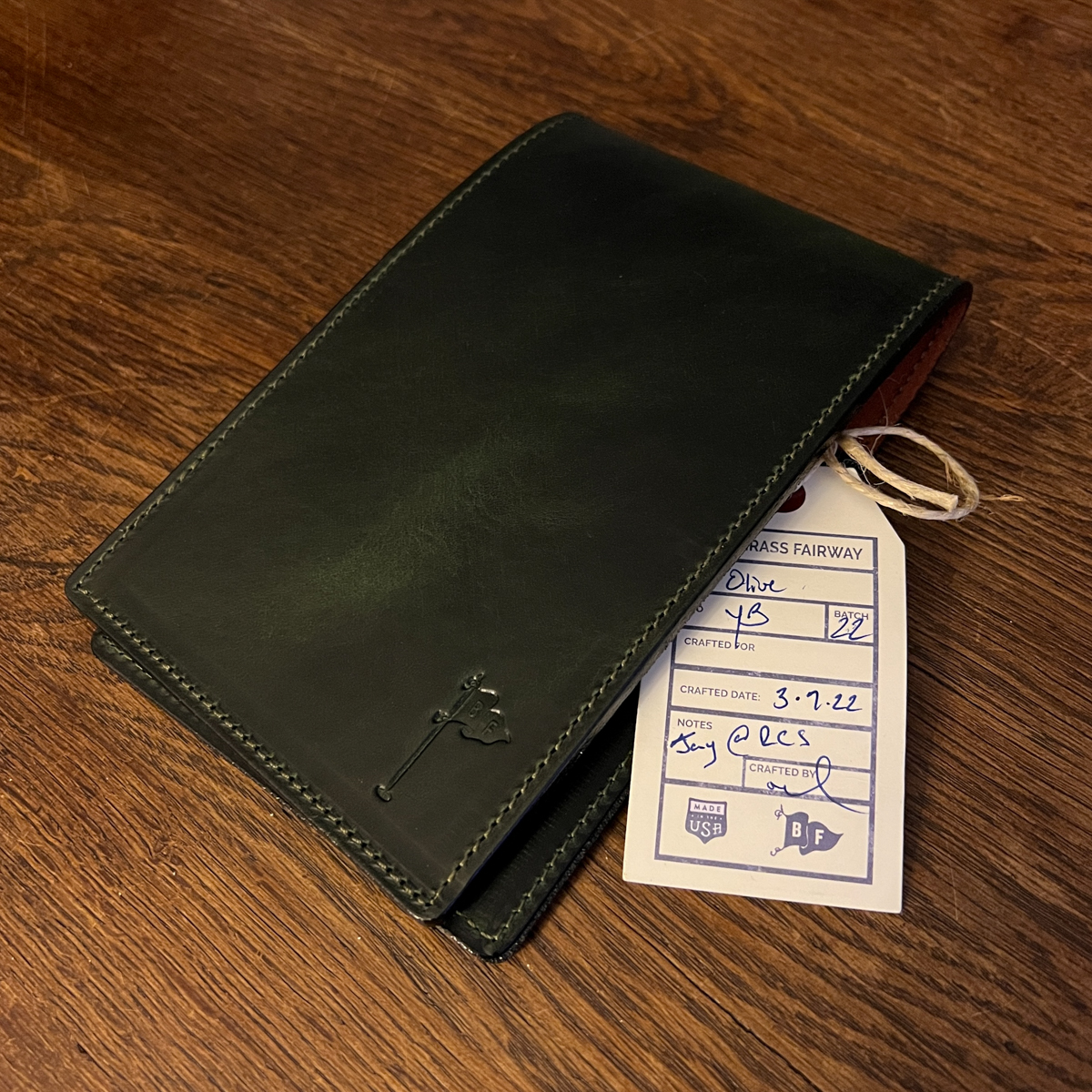 I love the guys over at Bluegrass Fairway.  They are creating some incredible golf accessories that really elevate one's look on the course.  I recently pulled the trigger on the camo waxed canvas driver headcover and matching valuables pouch.  They are both out of this world and will see plenty of action this season.
As they are ramping up their leather good production, they send me an olive leather yardage book cover.  This thing is nice.  REALLY nice.  It is constructed as well as anything I've put my hands on, and the color is just the right shade of green.
However, I don't really use hard copy yardage books, so I wanted to find another use.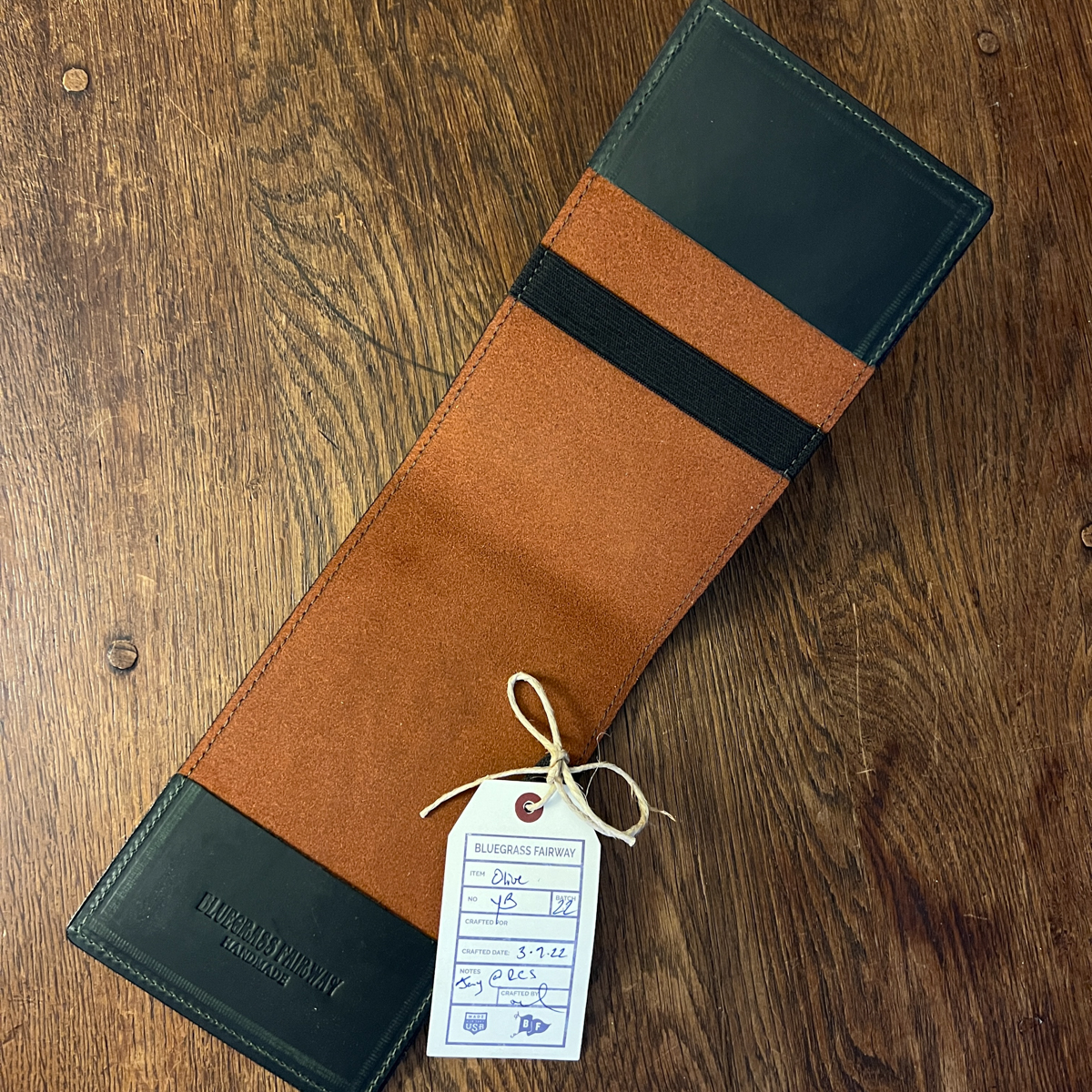 You've all heard me say that I'm a list guy.  I've got them all over the place.  Mrs. RCS and I share a list app for things like groceries, but that's the only online version that seems to work for me.  Otherwise I have to write it down.  By hand.
I measured the inside of the leather – up to the fold, and to no surprise, it was cut to accom0date the standard 4″ x 6″ pad.  I searched on Amazon and found that one of my favorite brands offered multiple options.  However, the condition was that it had to have a spiral connector at the top, so as not to lose functionality.  To no surprise, Rite in the Rain came through.  I bought this 3-pack, and it showed up the next day: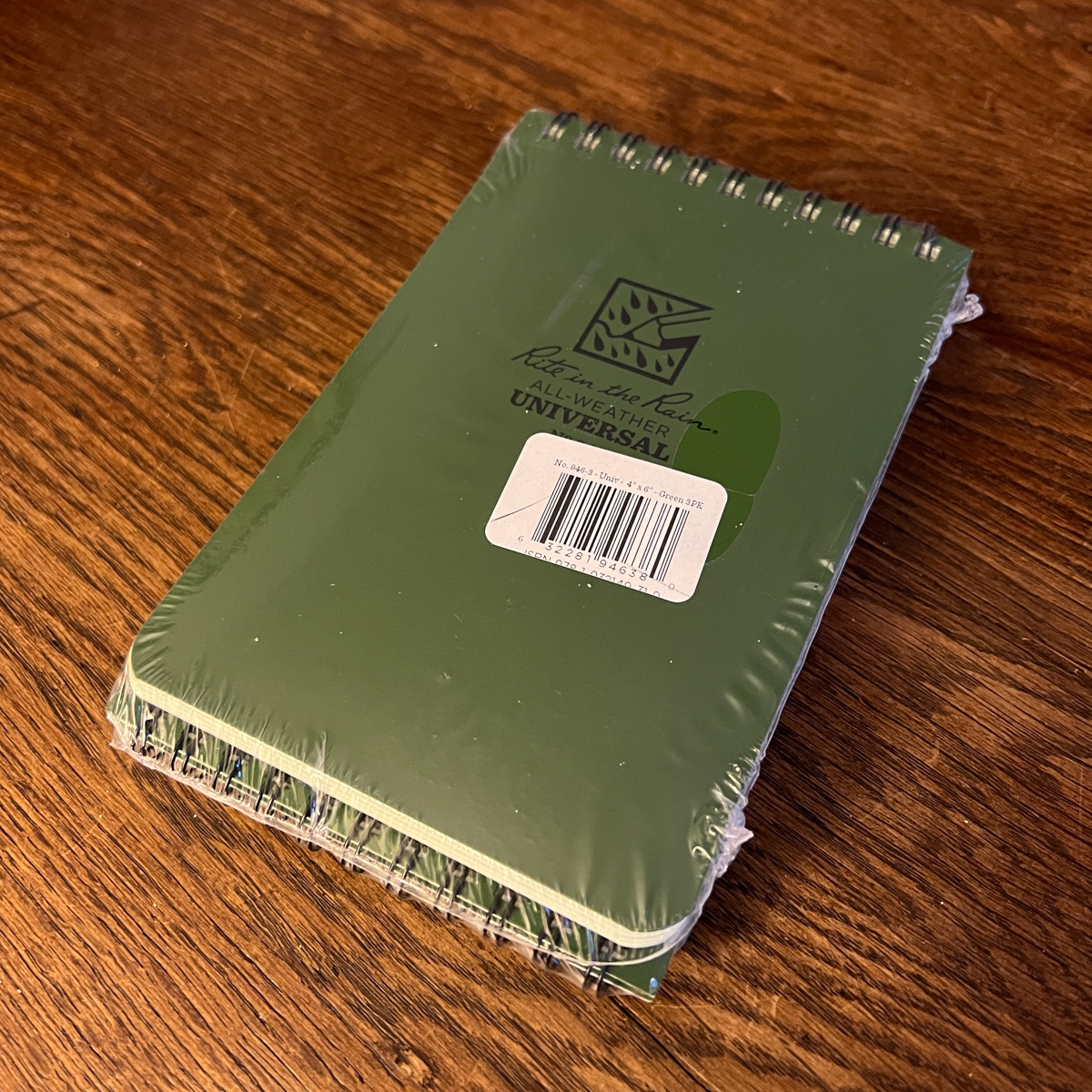 It fit perfectly, and I'm ready to rock: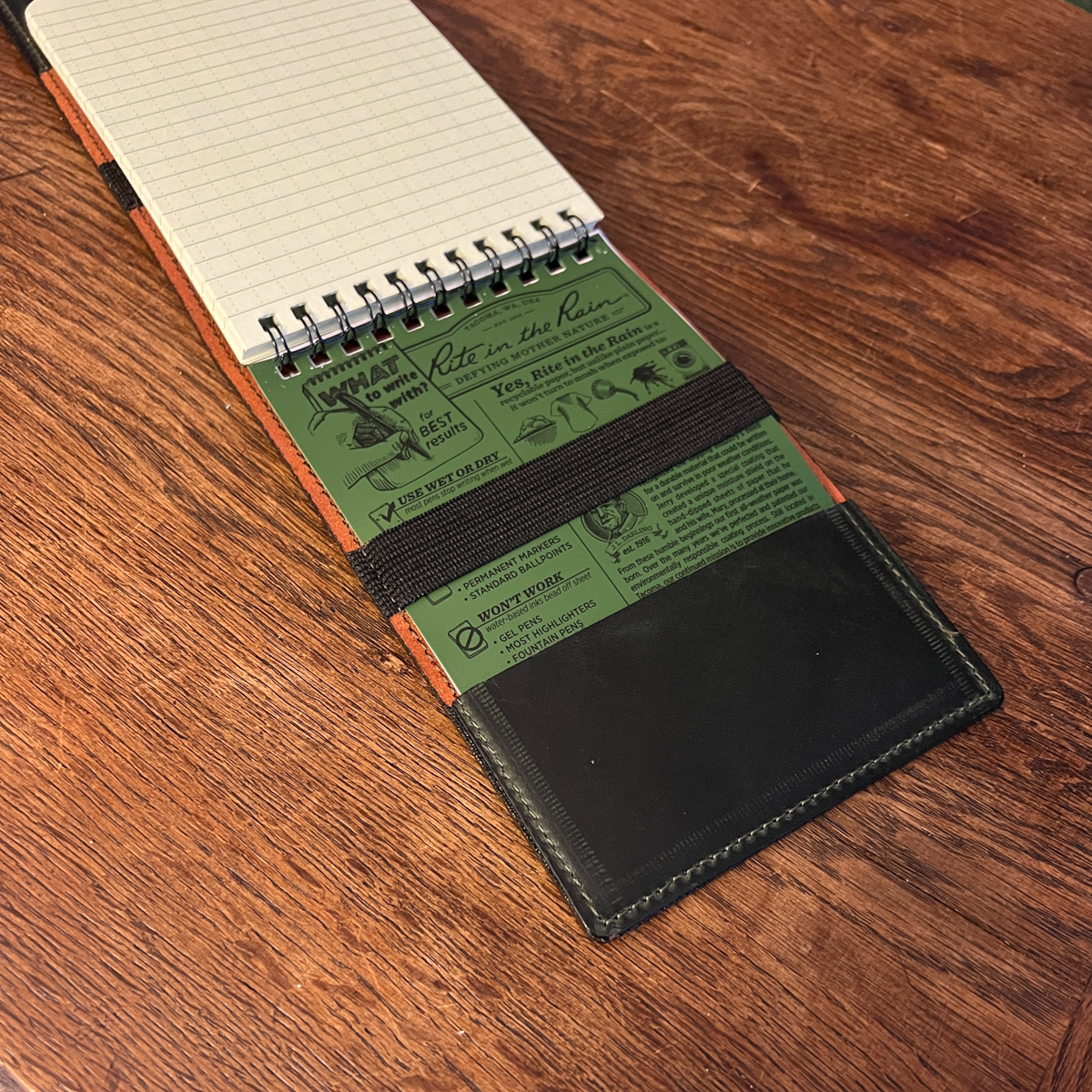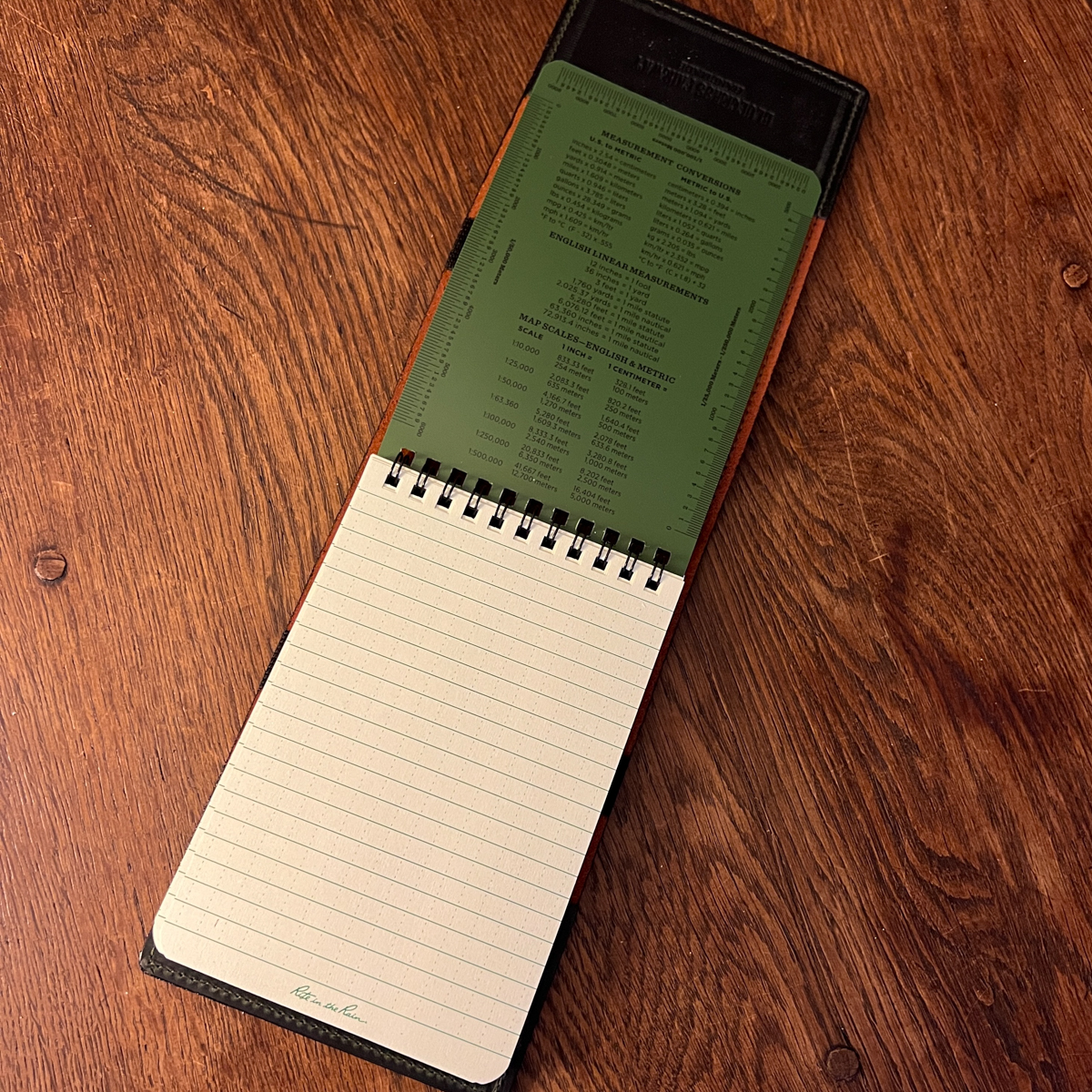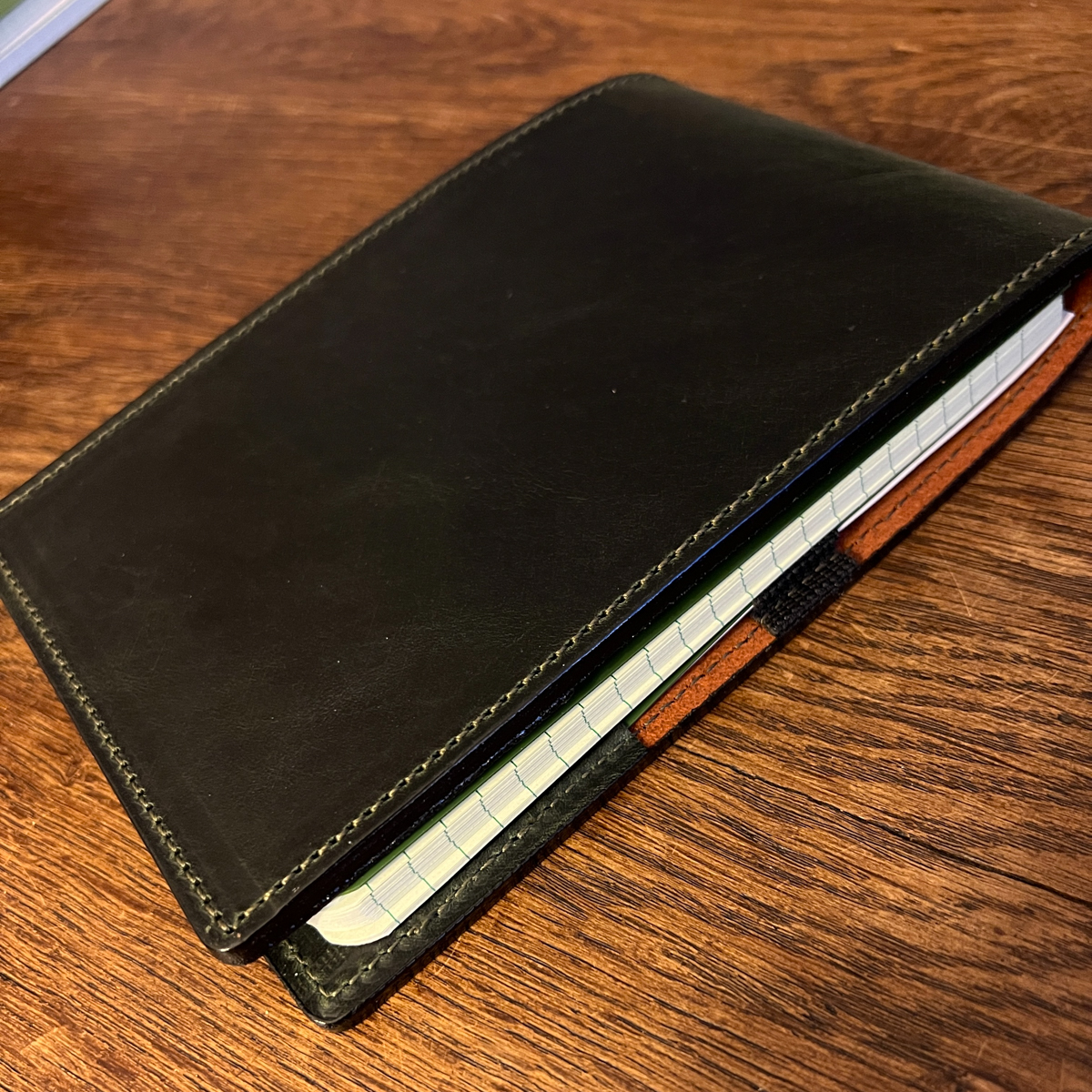 Of note: the leather will break-in.  And I'm sure it'll look even better.  Rite in the Rain paper is coated, so you have to use a ball point pen or the ink won't soak in.
Thinking outside the box, right?