Today, J.W. Hulme Co. is releasing the all new Heritage Canvas Collection. Each bag is crafted from green water-repellent canvas, a signature fabric inspired by J.W. Hulme Co.'s origins as canvas awning and bag makers over 100 years ago.
The Canvas Collection consists of four versatile and exclusive styles: a dopp kit, weekender, tote, and carry-all. Handmade and assembled in St. Paul, Minnesota with the finest grade durable cotton canvas, each bag develops its own unique wear and finish over time. Have any experience with J.W. Hulme?  This collection is a worthy addition to their legacy as a purveyor of quality bags and authentic leather.
The green canvas is such a handsome look.  Imagine the patina after a year or so of use?  The price point is very attractive for each piece, especially for the quality you'd expect from a line made in the USA.
My favorite of the collection is the Carry All.  As a dad, I see utility.  This will carry everything #HJS needs for a day trip to the lake or an overnight trip to his Grandparents' house.  As a husband, this is the perfect bag for a day trip with Mrs. RCS, either on a picnic in North Georgia, or handling all the necessities for a fly fishing date.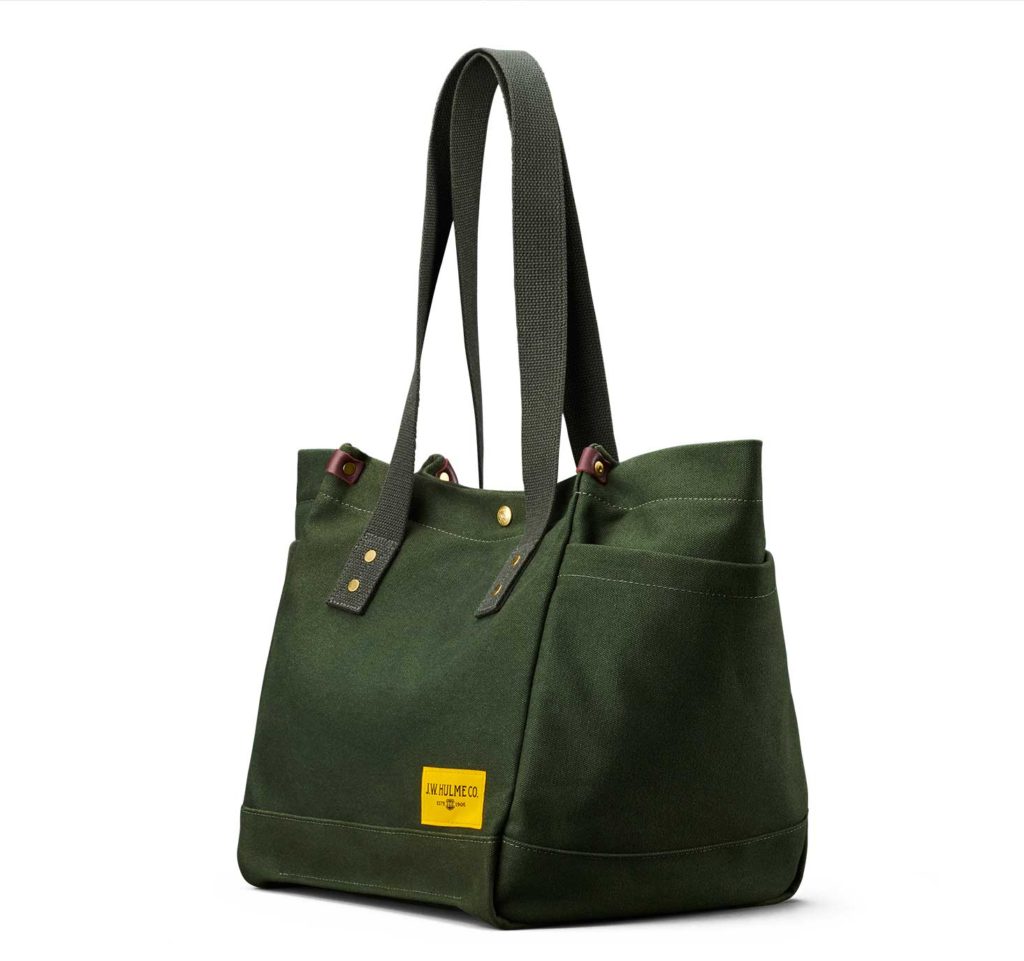 The J.W. Hulme Co. Heritage Canvas Collection is available online now at jwhulmeco.com