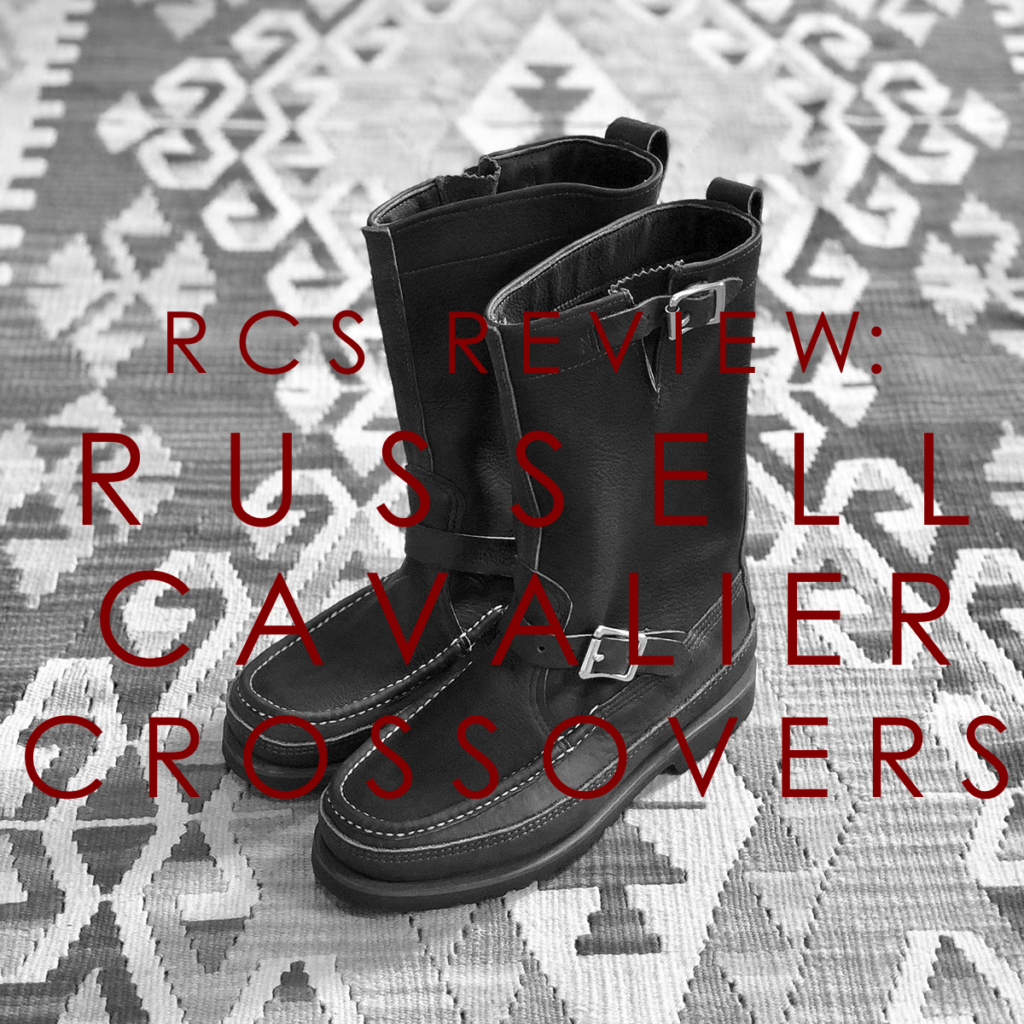 There are blog posts that I anticipate for quite some time.  After getting measured for a pair of Russell Moccasin boots at SEWE, I have been eagerly anticipating their arrival.  Well, the time has come:
After the order was submitted roughly 18 weeks ago, my Cavalier Crossovers have found their way home.  This is my first pair of Russell boots.  Now, I have read all the comments online, and many of you reached out after my last post, and I can definitively say that all of the praise is 100% deserved.  These boots are absolutely incredible.  The 'first look' was all it was cracked up to be: the rich look of the leather, and that distinctive leather smell…
I was surprised at how light the boots are.  They are extremely substantial, but they aren't as heavy as other boots I've tried on.  I have a few older pair of hunting boots, and these are a half-pound lighter.  Easy.
These are a measured pair, and I was worried about the fit.  By no means was it an issue.  These fit perfectly – in all areas.  Keep in mind that the fitting process calls for quite a few measurements, from the feet all the way up the calf.  These fit like they were made for me, because, well, they were made for me.  They aren't loose like a lot of pull-on boots, so I'll have no issue trudging around South Georgia or South Dakota chasing birds.
Here are a few more detailed images:
You've all seen the videos of Russell boots being hand made.  You can sense that when touching these boots and wearing them around.  Someone very skilled in Berlin, Wisconsin worked hard to build these boots just for me.  And I know that when I wear these out, I'll send them back, and they'll fix them.  These are lifers.  I can't wait to see what sort of adventures we'll experience together.
Now I understand why people own multiple pairs…the hard part is picking out #2!