I love talking golf.  I seriously love it.  I could talk golf all day long…  With The Masters teeing off this morning, here are the picks from some of my friends:
John Ashworth of Linksoul : 'Ryan Moore……..gotta stick with my Linksoul guy.'
Grant Hewitt from Hudson Sutler : 'Jordan Spieth repeat.  The same answer I'd give if you asked me who I would want to party with in Austin, Texas…'

TJ from Onward Reserve : 'I think i've picked Rory the last few years so let's stick with him.  I like Spieth too, but don't want to seem bandwagon.'
From the Peach State Pride office :
Derek Chitwood : 'Let's go with Phil. He keeps things interesting.'
Jason Payne : 'Kevin Kisner-never had a bad finish there….because this will be his first appearance!'
Mark Bollman of Ball and Buck : 'Jason Day'

James Farmer of, well, James Farmer : 'Adam Scott'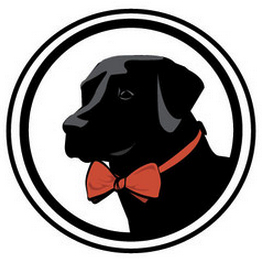 Emmie Howard of Southern Proper: "ll be following and pulling for Bill Haas and Jordan Spieth!'
Ben Lancaster of Aviate : 'Jason Day…he is long overdue.'
Stefan Bozik of La Matera:'Pulling for Webb Simpson because of the Wake connection.'
Around the Orvis office:
From Retail Marketing Manager Hank Moore, "Always a tough question to answer, but I am predicting a Jordan Spieth repeat, in the likes of '89-'90 Nick Faldo. However, I can never rule out that I will be rooting hardest for my all-time favorite, Freddie Couples." (obviously we are all distraught that Freddie has pulled out of this years' Masters because of his back).
From Digital Strategist Charlie Perkins, "Jason day is on fire right now.  He has won the last 2 weeks and is the #1 player in the world. Jordan Spieth because he won last year and finished 2nd the year before after blowing a 54 hole lead."
Hobson Brown of Criquet Shirts: 'I would like to see the Austin hometown hero repeat, but I'm going to pick Rickie Fowler cause I'd like to see how his outfit goes w/ the green jacket.   Plus, he seems like a pretty cool guy and could shake things up at next year's Masters dinner.'
Greg from Jack Donnelly : 'Gotta represent Austin and go with the home team – Jordan Spieth.'
Nick Mannella of Chubbies : 'Lefty.  Gotta love that scrambling shotmaking style of play.'
Caroline from Back Down South…and she takes incredible photographs : 'Jason Day is playing really well right now but we're rooting for Jordan Speith. Texas forever.'
Keith from State Traditions: – 'I'm going with Louis O…I've got a hunch.'
Maury Lyon – 'I'm going with Jordan Spieth. I have a feeling it's going to be another multiple major year for him.'
John McElrath – 'I am going to throw down Jason Day as the 2016 Masters winner.'
The official Red Clay Soul prediction: Ty Webb.  Nanananananananana….
Who you got?