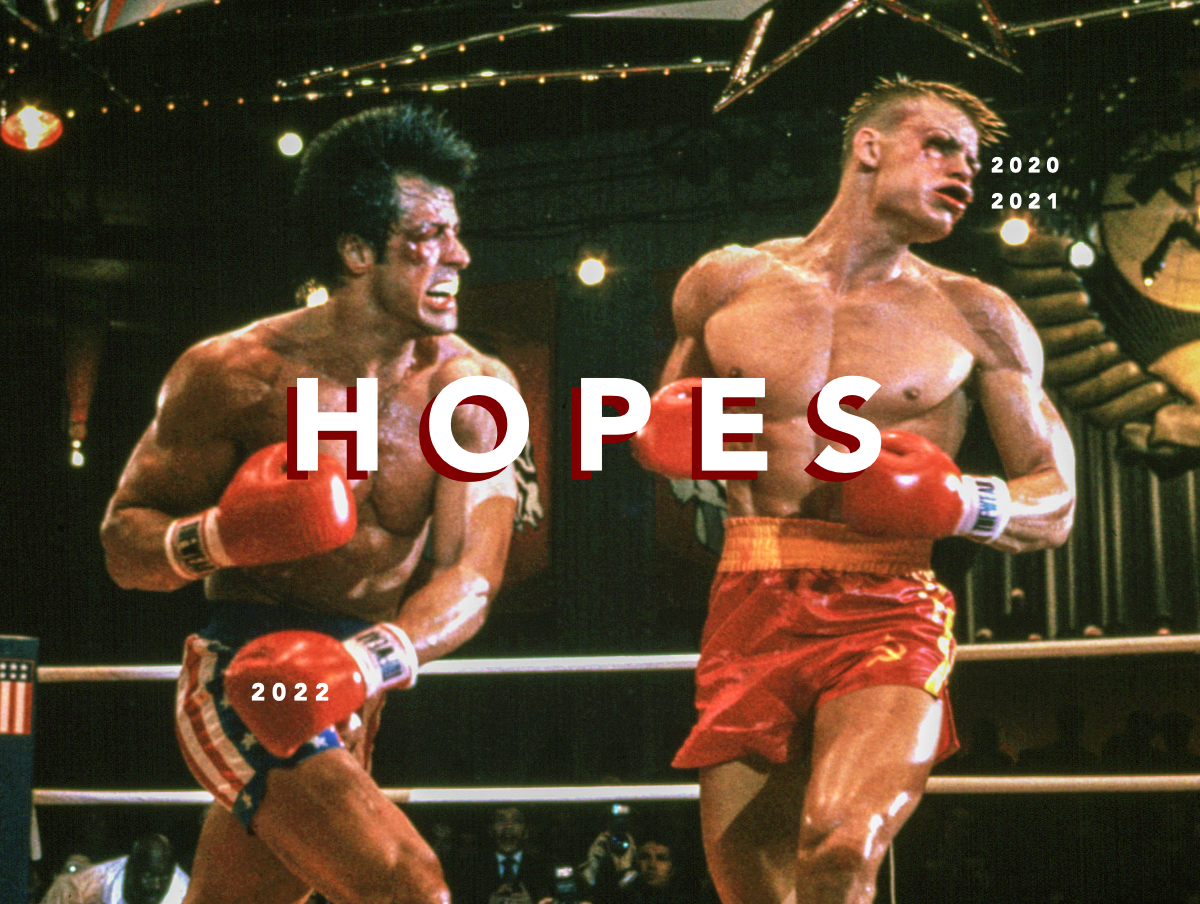 2021 was a great year.  It was also a weird year.  After 2020, Mrs. RCS and I resolved to travel a lot more (which we did), focus on each other and our boys (which we did), and get more value out of time (which we tried to do).  Since we both work, our most valued asset is time.  Time with the boys, time to enjoy our hobbies, and time with each other.  In 2021 I feel like we did a good job of getting as much out of life as we could.  It wasn't easy because of external factors, but I feel extremely close with my boys, and my love for Mrs. RCS grows every day.  I look forward to waking up every morning and seeing them.
Being that we're planners, Mrs. RCS and I typically take a bottle of wine and map out what our year will look like.  We usually do this around Christmas every year, and it builds some guideposts for our monthly run.  Renovations?  Vacations? Investment strategies?  Whatever.  We were at dinner the other night and wrote out a loose schedule of our 2022 vacations on a napkin.  She also told me she wants some white cowboy boots this year..  She started redecorating the first level of our house last year, and we're almost done.  Supply chain issues seriously slowed down delivery on a lot of furniture and fixtures, so I expect that'll finish up early this year – then we can touch up paint and hang art.  I know we are both excited to have that finished.
One area we'll focus on is our yard and exterior.  We tried to have our yard done last year, but couldn't find anyone to do it.  Our yard has been somewhat neglected since we moved in, so we'll spend some money to have it regraded, sodded, and cleaned up.  I actually really enjoy planting, so that will be a lot of fun (and dirty) with the boys.  We've got some very nice, mature Japanese Maples that I'd like to move…not sure if it's possible, but I'll research.  I'll probably pick up a pressure washer this year.  Having painted brick requires some maintenance.
Based on trends, it looks like the pandemic will finally subside.  It will be really interesting to see what companies will do about bringing their workforces back to the office.  There are some interesting arguments on WFH as a benefit vs. productivity in the office.  I think we're looking at a hybrid standard for a while, which is fine with me.  Quite frankly, I don't mind going into the office. I hope that the last two years will force us to redefine what 'work' means, and how one can have a higher, more focused approach to 'quality of life'.  Maybe I take every other Friday morning off and go fishing/golfing?  Why not?
I'll continue to focus on my health.  My issues early last year were a blessing in that they put me focused on what's important.  From a mental perspective, I'll continue to avoid news like the plague.  We've all but quit watching any news, and it has been so nice.  No more 'fog'.  I won't waste time on anything with so little credibility.
In terms of style, I think there has been a lot of good and a lot of bad come out of the last two years.  On the good, it has forced me to re-think what's in my closet.  I have refined my wardrobe to less quantity but (much) higher quality.  I got rid of a lot of junk/filler and tailored my good stuff to get more wear (and value) out of those purchases.  It has forced me to dress much better when leaving the house.  I see that more and more, and it makes me happy.  However, on the 'bad' side, men's 'athleisure' stuff is becoming a problem.  Let me clarify – I own sweatpants.  I own zip hoodies.  But I NEVER wear them outside the house.  Mrs. RCS and I were out to dinner a few weeks ago at a nice restaurant in Atlanta and a guy showed up in a zip hoodie.  Geez.  Would your wife have paid any attention to you if you were wearing that out and about before you two were dating?  Come on guy.  Be better than the Gap.
So here are my hopes for 2022:
1. I hope that we all vacation more frequently.  Both with kids, and without.
2. I hope we redefine what 'Work' looks like.  I think the 9-5 standard is loosening up.
3. I hope we finally finish all the housework we started.  Mrs. RCS's vision is coming to life, and I'm excited to live in it.
4. I hope RCS readers lead the way in being the most stylish guys around.
5. I hope that we all form deeper connections with the ones we love.  Both family and friends.
Lastly – Thanks to the Red Clay Soul family.  All of you are amazing.  I can't tell you how much I appreciate all of you.  Heres's to a GREAT 2022, and may we all see each other soon.
All the Best,
Jay