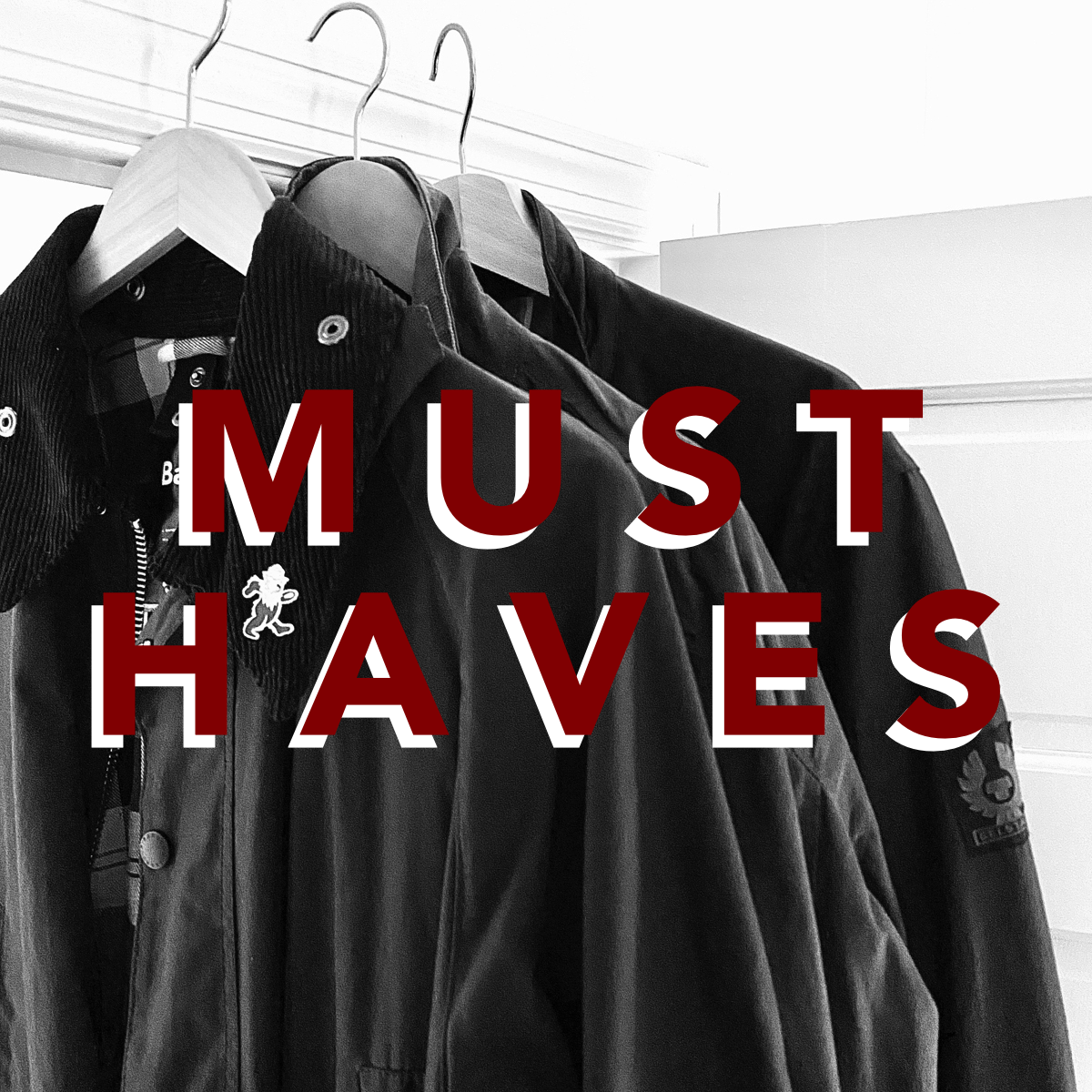 Being stuck at the house for the past three months has given me some time to reflect on my stuff.  My closet, my storage, and the piles of shoes that need to be culled.  We aren't back in the office yet, so I'm not spiffing around in a blazer and double monks every day…yet.  When looking through my stuff, I have a natural habit of ranking things.  What are the most important, and what would I leave behind if my house was on fire.  This may seem a little weird to read, but I have a feeling we're all guilty.
So this raises the question for me: What are my favorite things?  What are my 'must haves'?  What are the items I own that I'd immediately replace should something happen to it?  I've been working on this list for a few weeks, and I think I have it narrowed down.  Here are the goods, with a little color around why they are my 'must haves'.  Let me know what you think: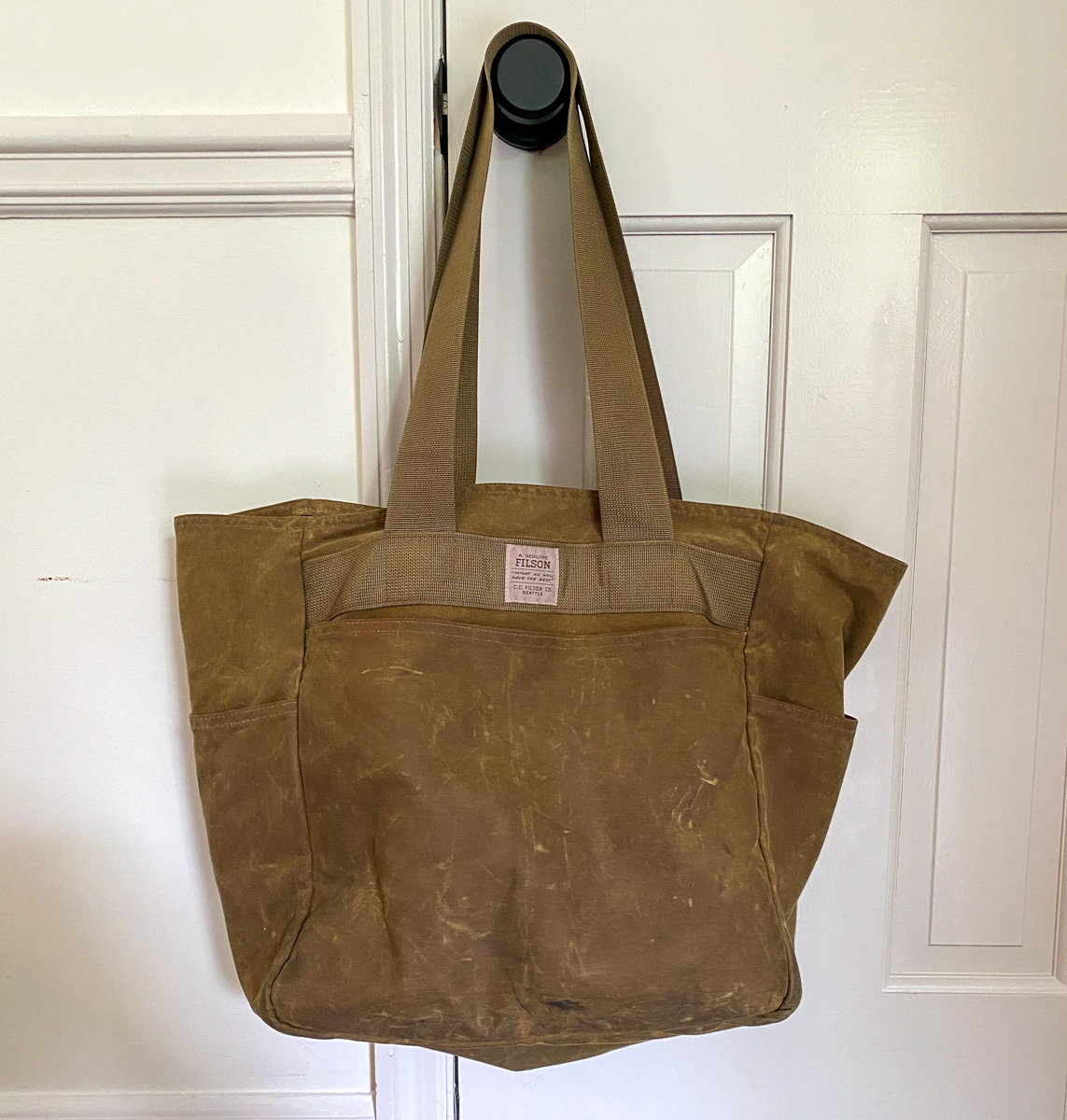 TOTE BAG: I've used totes for years and years.  My mom used them incessantly growing up, and I guess it rubbed off on me.  They are extremely handy, especially with kids.  We bought both our boys the zippered Filson totes as their 'luggage'.  Hopefully they'll gain some nice patina and be good and broken in by the time they go away to college.  For me, my favorite is actually the first piece of Filson that I ever got: the tin cloth tote (which they don't sell anymore – they replaced it with the zippered Grab N Go Tote).  I have used this for almost ten years, and it is my go-to when I need a tote.  It is nylon-lined, and the tin cloth is nearly indestructible.  It has an open top, which I actually don't mind.  I would be heartbroken if I lost this one…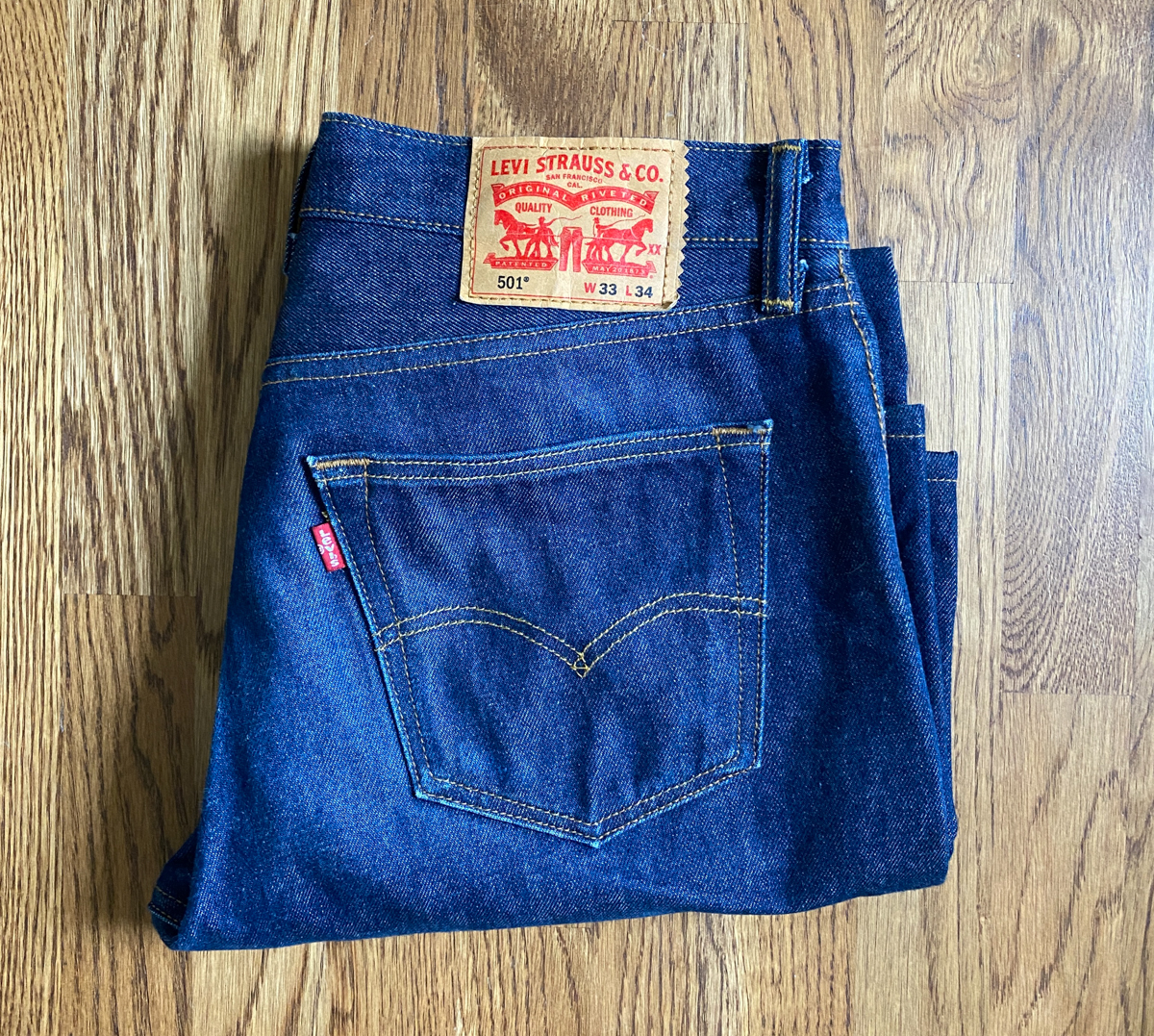 501s: Let me clarify: a pair of the original rigid Shrink to Fit 501s that have been soaked and tailored.  I have a pair that is about five years old, and has stretched to the point of needing to be re-tailored.  I love these jeans.  They are my go-to for almost any situation.  I am very specific in how I have them tailored: take some out of the butt, think the legs, 7.5″ leg opening, and hemmed to the slightest of break.  Then I wear them for as long as I can between soaks.  After wearing them for some time, they become like a second skin.  And they are Levi's.  My Levi's.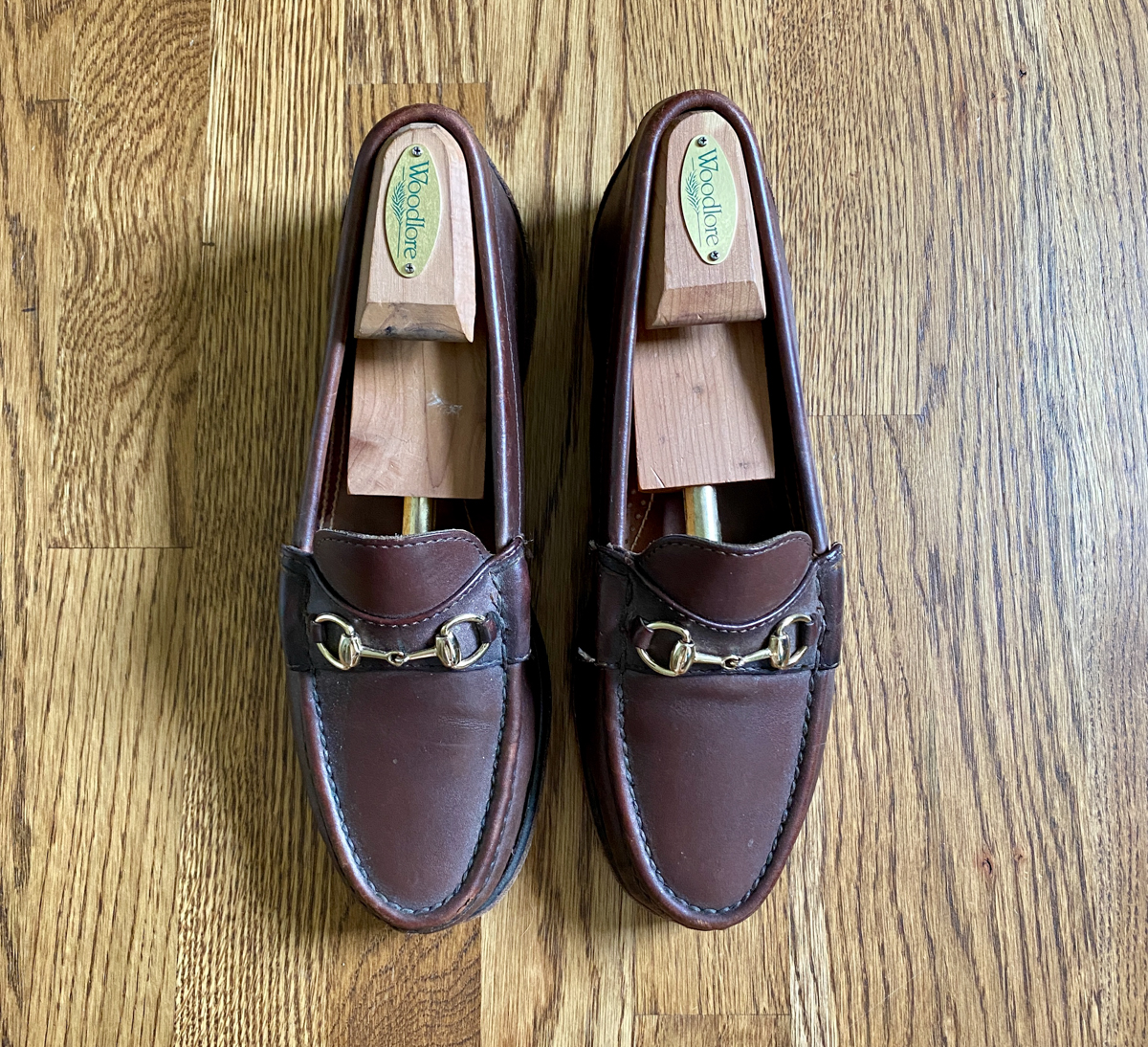 BIT LOAFERS:  I grew up wearing penny loafers, and have my fair share of tassel loafers, but I am completely sold on bit loafers.  Maybe it's my advanced age, but I think they are a great in-between from pennies and tassels.  They work with almost anything…hell, I wear them with shorts, jeans, chinos, trousers, and I've been known to wear them with a suit.  I have a pair of brown Oak Street Bootmakers bit loafers that are my absolute favorite.  So much so that I want to get another pair just to store in the closet.  These need to be polished and probably resoled this year, but I'm more than happy to spend the money, as these guys are the real deal.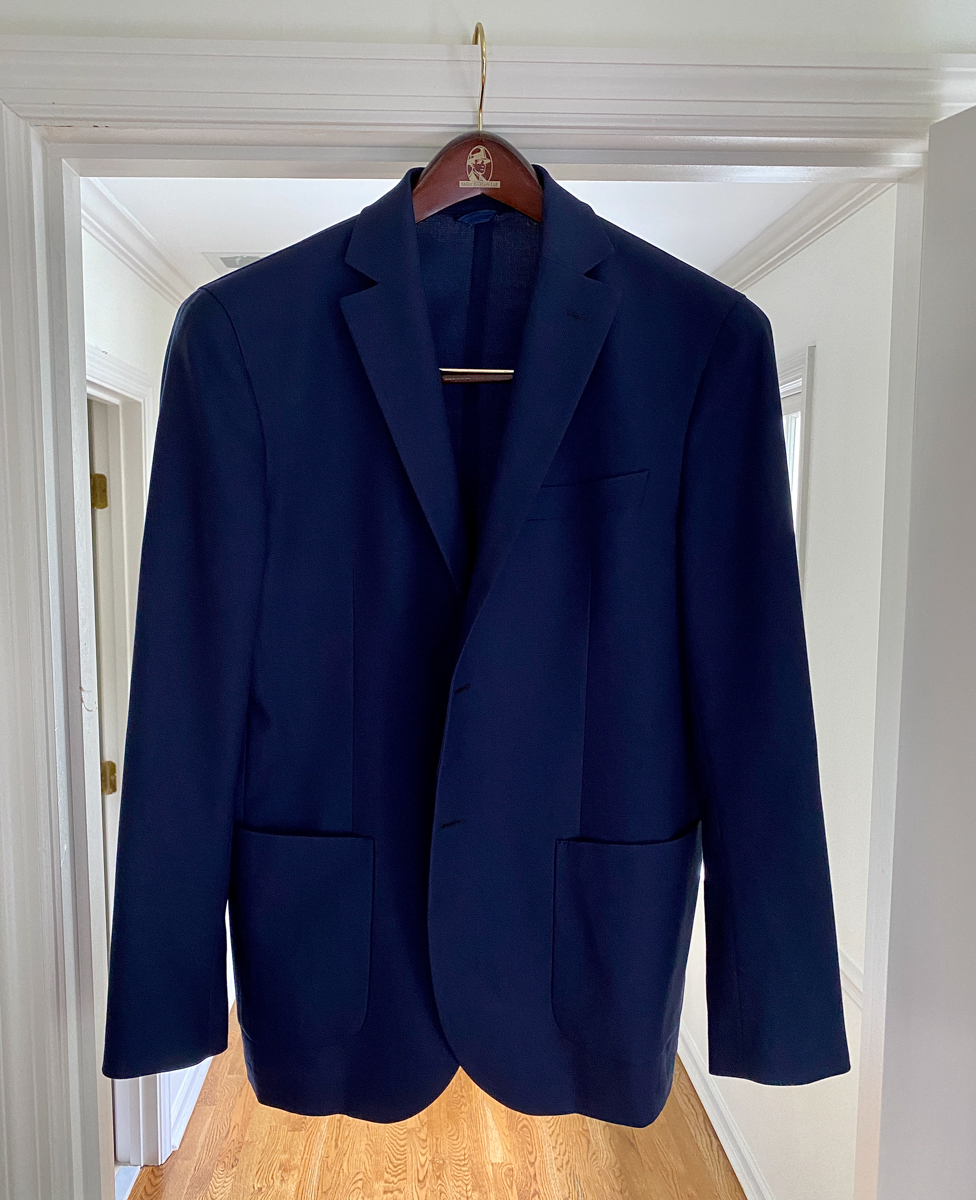 NAVY BLAZER: We sing the praises of a good navy blazer quite a bit.  And for good reason.  It is the outer layer of armor for almost any outfit that includes pants.  However, what I'm referring to is that navy blazer.  Not the boxy one with gold buttons that you wore as a pledge, but instead the well fitting, well made jacket that looks as if it was made for you.  In many cases, a good one is.  My go to is one I got from Ledbury about five years ago.  It is incredible, and fits me like a glove.  I've worn it more than any jacket I own (by far), and don't know what I'll do once I wear out the elbows.  That will be a sad day…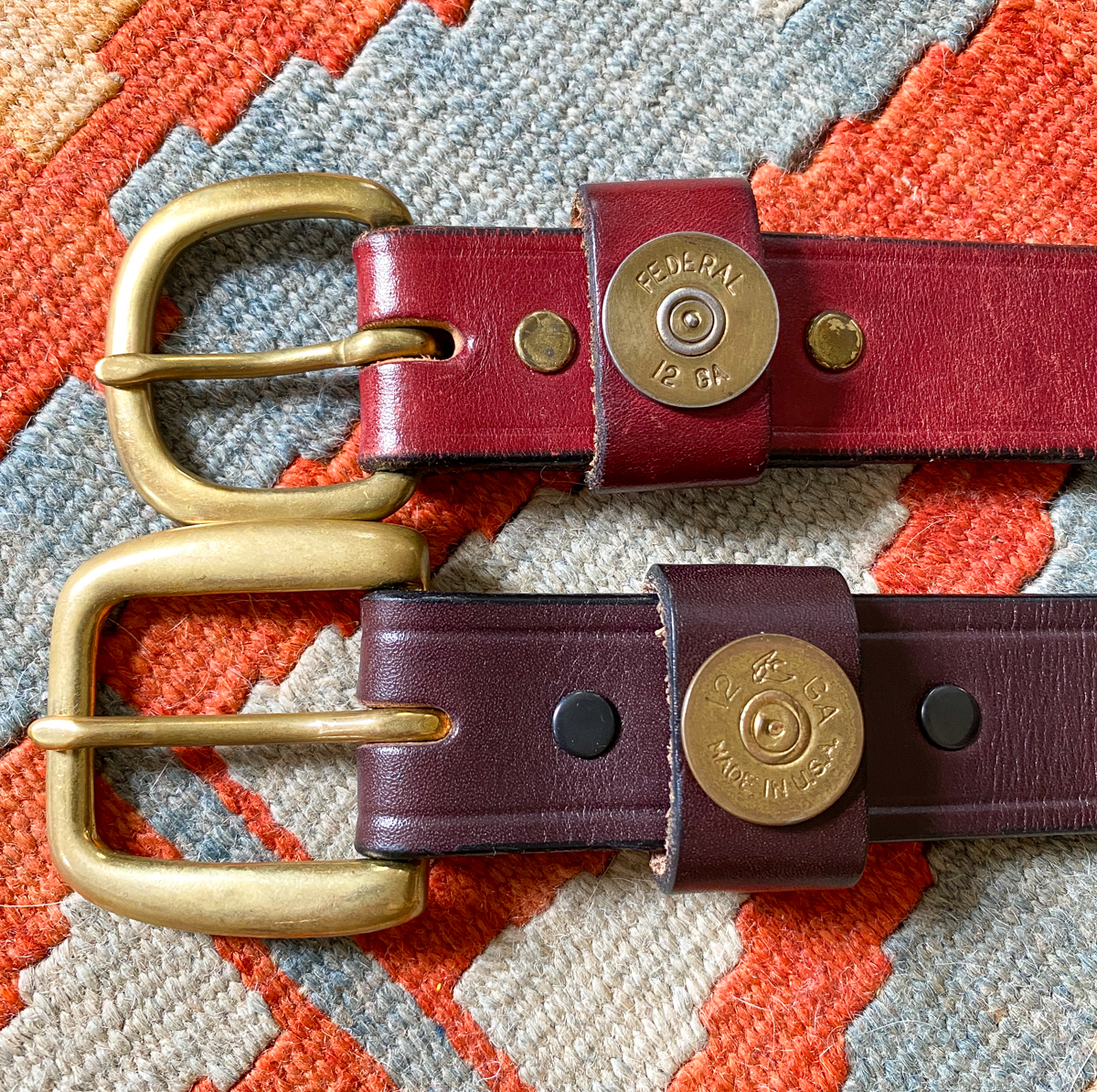 SHOTSHELL BELT:  This may seem pretty specific, but it's here for a reason.  I got my first shotshell from Orvis when I was a freshman in college.  This was back when they were still using the Winchester shells, and I believe I paid $35 at the Buckhead Orvis store.  I wore that belt for at least fifteen years before I had to retire it (probably prematurely).  Since that belt, I've owned quite a few more in different flavors.  This is my go-to belt.  The bridle leather breaks in very well, and the shotshell is just the right amount of flair.  I love the look, and plan on wearing one for the foreseeable future.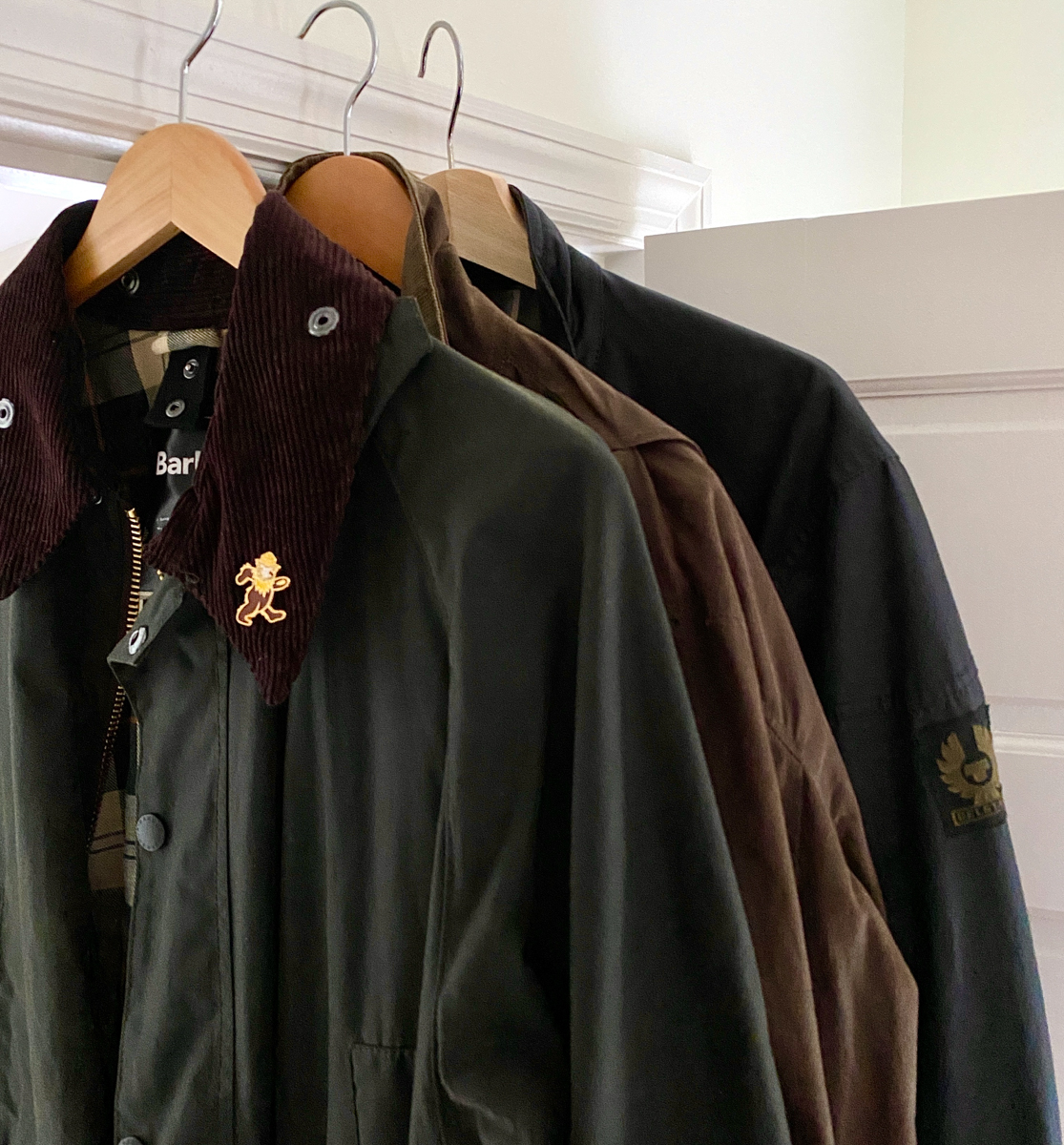 WAXED JACKET: Is there a better piece of outerwear?  I saw a funny meme about all the 'Buckhead Bros' wearing their Barbours…I snickered, but honestly, I love my Bedale.  My waxed jacket collection has grown pretty substantially, adding in options from Tom Beckbe (the ES is my current go-to), Over Under (GREAT hunting jacket), Ball and Buck, and Belstaff (thanks, Mrs. RCS).  Between September and April, I rarely leave the house without one.  They are as cool as they are functional.  The big front pockets become a catch all, and they are essentially weather proof.  The older, the better.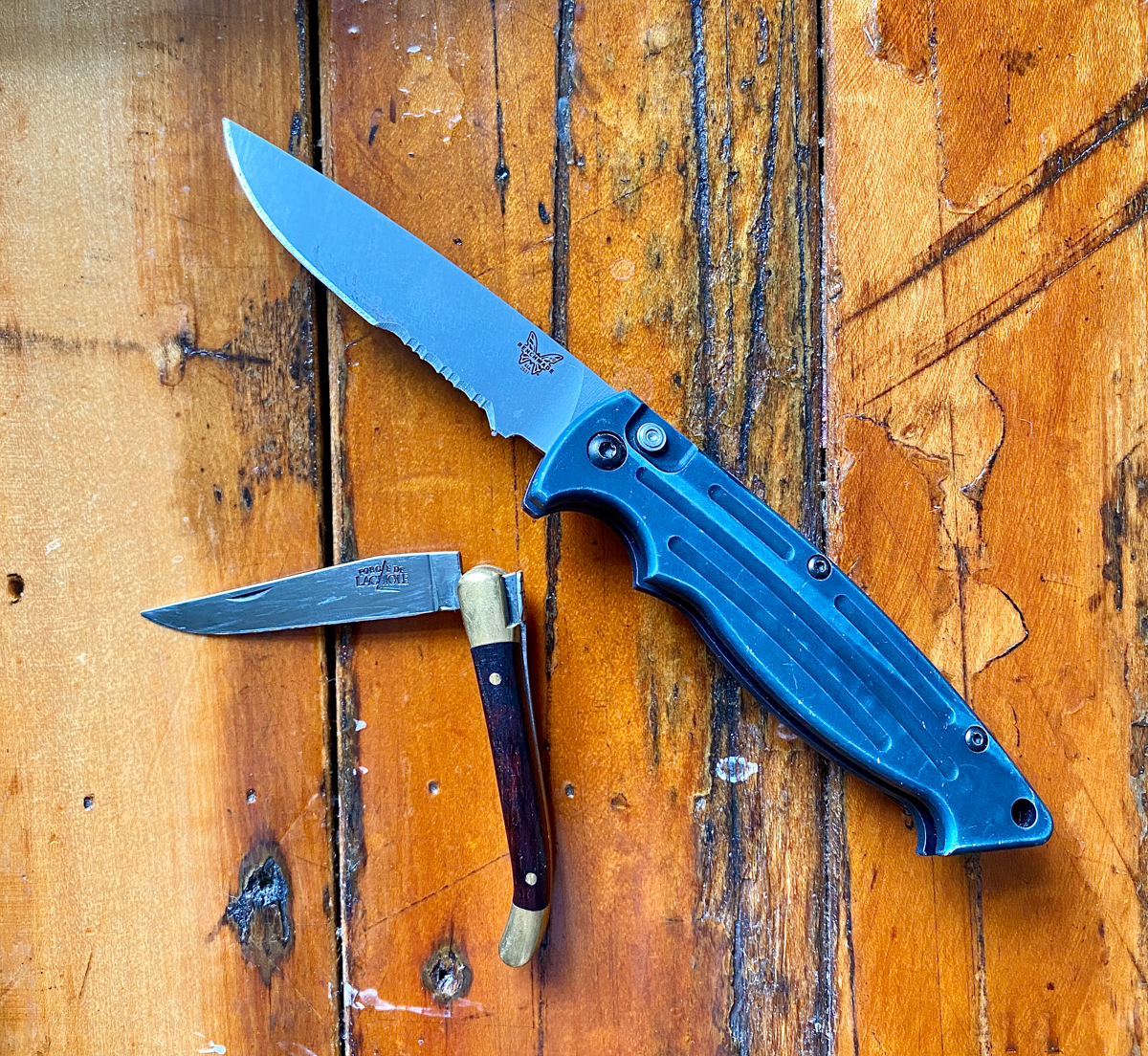 POCKET KNIFE: I am NEVER without a pocket knife.  Whether it's something dressy like a Laguiole, or something classic like a Buck Knife, or a Benchmade knife, they are as much a part of my EDC, as they are a part of my DNA.  I picked up this habit from my Granddad, who was a huge influence on me growing up.  I remember him carrying his pocketknife everywhere.  I used to watch him sharpen his knife on a stone.  He would do everything with that knife…a habit that I've picked up as well.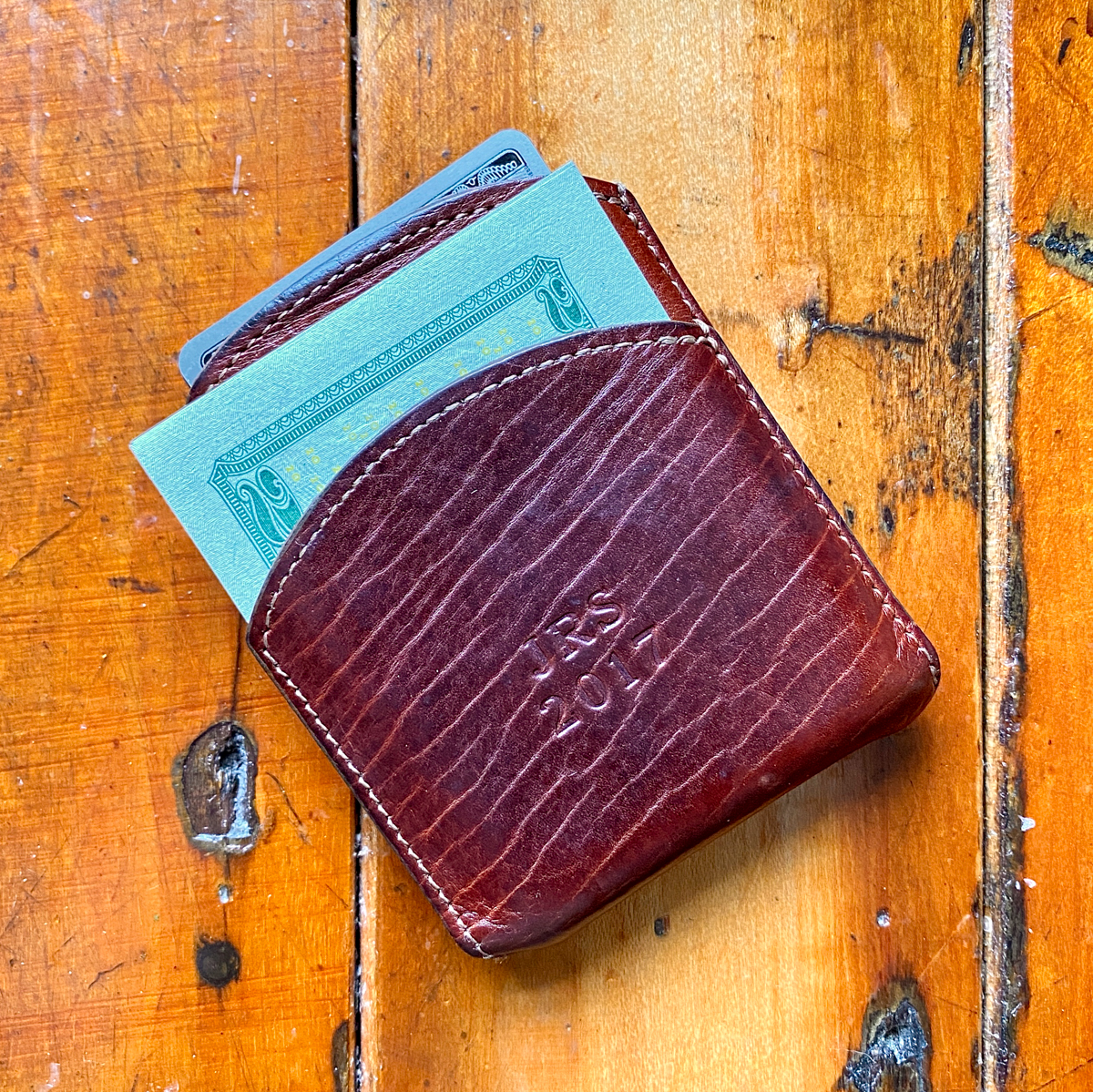 FRONT POCKET WALLET:  Back in 2007, a buddy of mine asked me what he should get as a groomsman gift…something around $50 each.  I recommended the Colonel Littleton front pocket wallet embossed with each of the groomsman's initials.  I was in the wedding, and got one.  Before that, I can't remember what wallet I was using, but it was a back pocket wallet.  Since that wedding, I have worn that front pocket wallet.  There have been brief lapses in judgement where I've carried some other apparatus, but I've always gone back to that wallet.  In 2017, I replaced it with the same wallet in Buffalo leather, and feel like it's just getting broken in.  This wallet is exactly what I need.  I don't carry a bunch of stuff, so this works GREAT for me.  I've recommended this wallet to every groom since…and will continue to do so.
What about you?  What are your must haves?