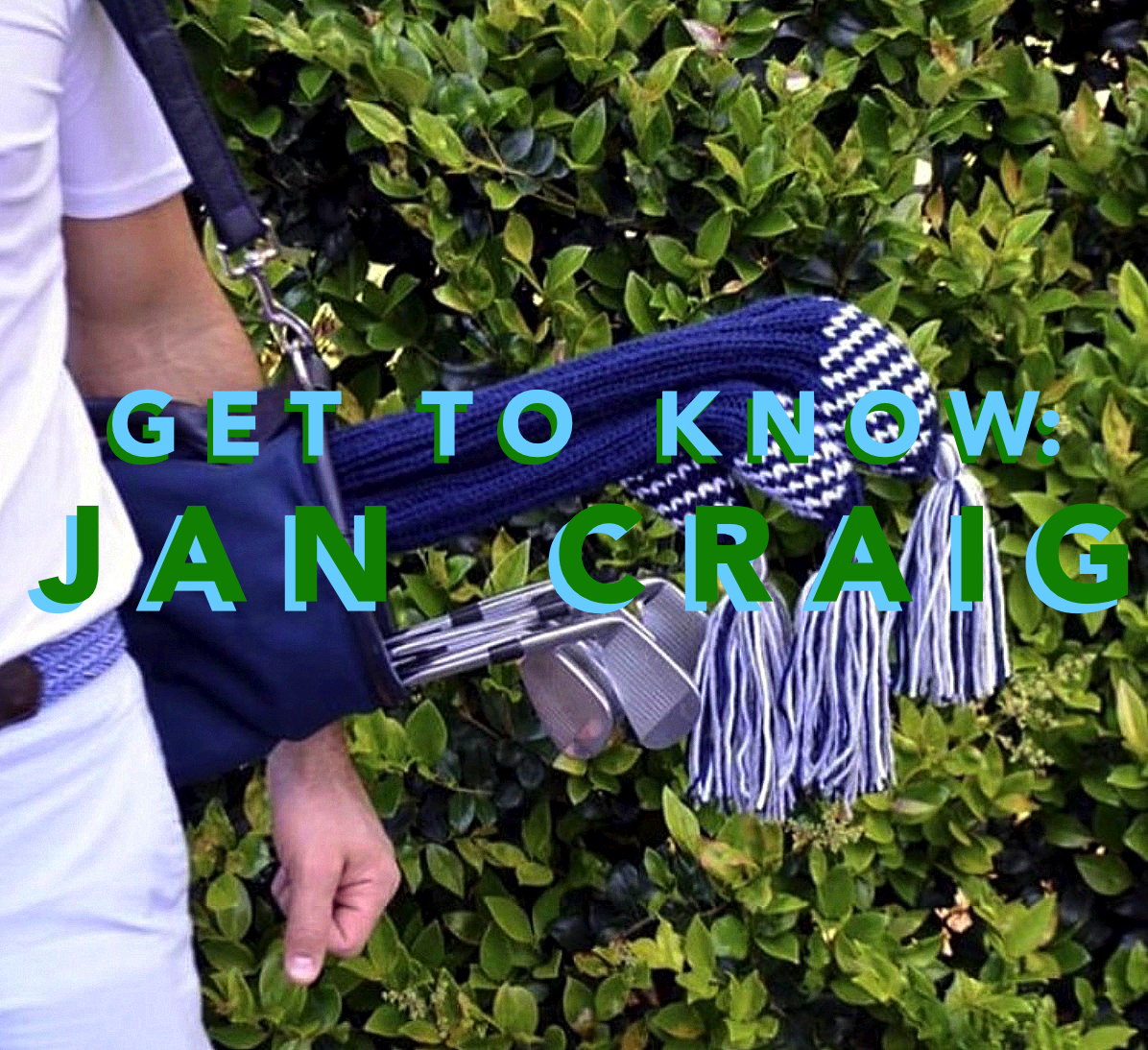 I really like the direction golf has taken over the last few years.  It's become cool again, and not just in the on-course stuff, but all the brands and lifestyle that have blossomed.  We seem to be over the neon phase, which a lot of the Under Armor/Adidas brands (with a golf 'department') seemed to push, and we have transitioned to more customized, small batch mentality that makes everyone's bag their own.  It's great.  It attracts more players, which is nothing but good for the game.
There are a few brands that have been around for a long time, doing their thing.  Jan Craig is one of those brands.  They have been making custom knit head covers since the mid-60s.  I guarantee you've seen these on tour, in some of the most important golf bags to walk 18 holes.  They've been making them the same way for their entire duration.  It's a really interesting, and a really interesting company.
In terms of learning about the history, I encourage everyone to head over to the History and Legacy tabs on the Jan Craig website.  They are absolutely fantastic in terms of telling the storied history of the brand.  You'll be hard pressed to find anyone like them.  They involve secret practice, persimmon woods, knitting, and growing a business out of the love of the game, and that 'look'.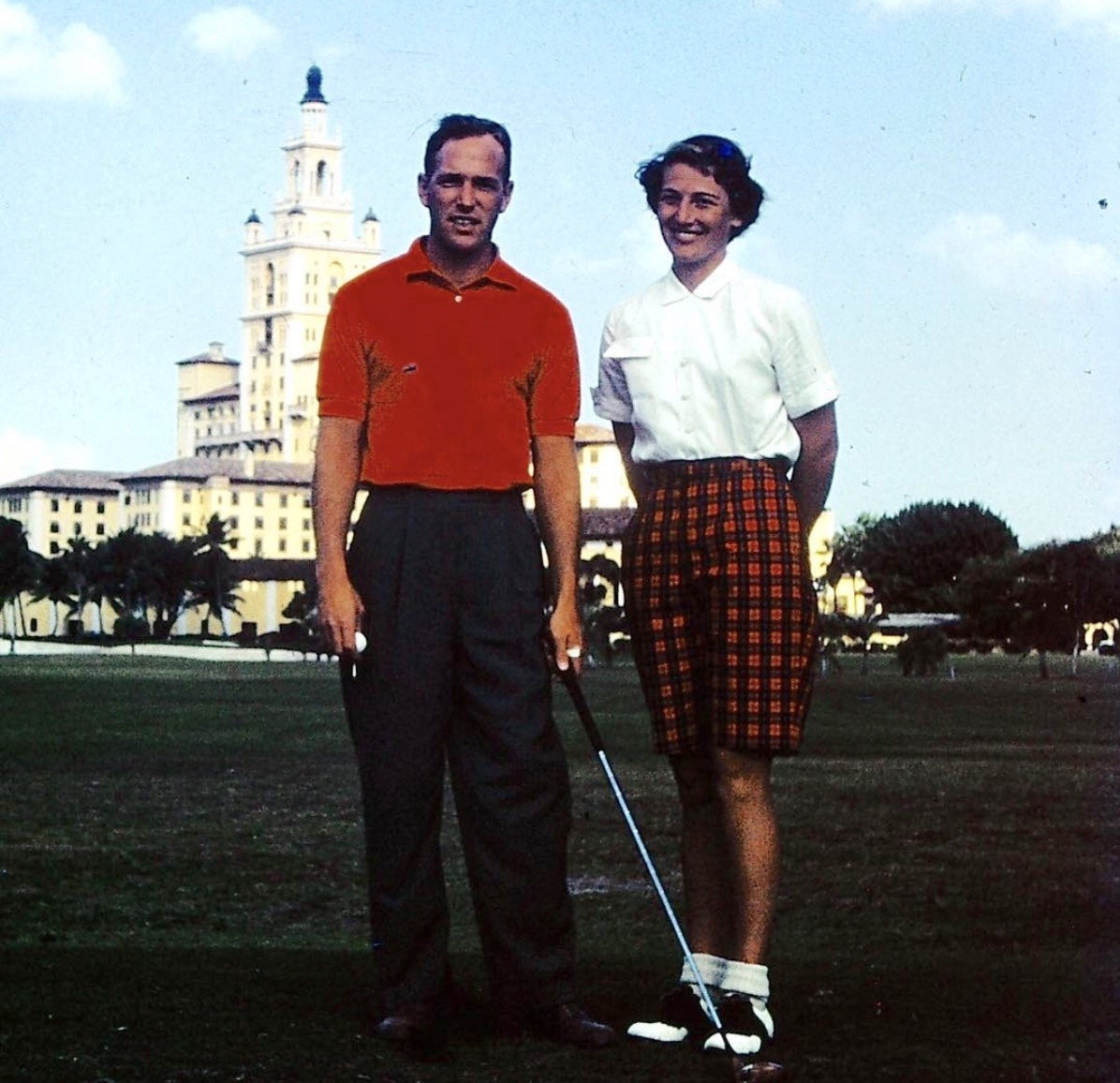 Going a little further with Barry Craig, who is carrying on the tradition:
What makes Jan Craig head covers great?  The totally custom / made to your specs nature of the product along with the hand crafting and quality of the heavy duty 100% wool we use, all are key factors in what make them "great." (Yes, we sell off the website a few very basic color combos but these are essentially there for the golfer that needs something right away because he's leaving for a golf trip next week and forgot to pre-plan for new covers. 95% of our business is totally custom, and as a result, made from scratch after the golfer tells us exactly what they want.) I'd say a further element of what makes them 'great' is our commitment to the way my mom did things: always stand behind your product and do the right thing to make your golfing customer delighted with his/her covers. We offer free repair (save for the $8 check we ask for to cover return shipping) for as long as you own your Jan Craigs. There is no "planned obsolescence" in JCHs; with the proper care they last and last. Some of our 'multiple decades' customers insist on keeping their well-worn covers in play and wouldn't think of replacing them (saying "they fit like an old shoe" or "they're my good luck charm" or even "it wouldn't be golf if I didn't have my ol' Jan Craigs with me" [that last one from a thank you note penned to us from Ken Venturi]). These keep-them-forever types are contrasted with other multiple decades customers that order a new set every year because they crave the sharp look of a fresh set of JCHs. Regardless of the type, we cater to them all and love them all equally because each of them is doing their small part to keep Jan's legacy present on the fairways of the world.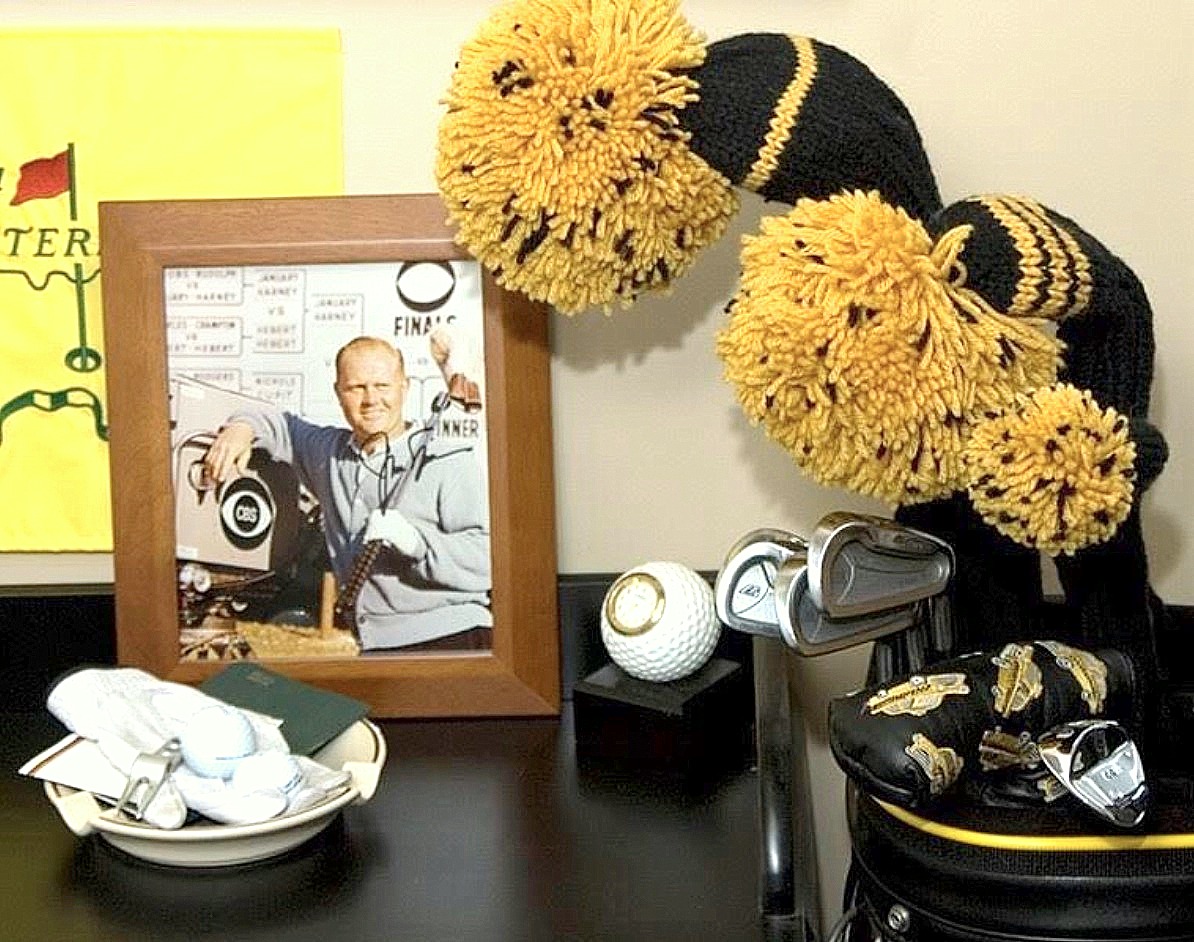 What is the connection to Jack Nicklaus?:  The house phone back in Morrow, OH rang one day, my mom picked it up and he was on the other end of the line. This was early in his career but after he had 'won over' many of Arnie's Army (or at least made them realize they could root for him as well as Arnie). He had seen the covers on the bag of an amateur friend of his and he wanted to know if she could make him a set a green & white covers that would match his MacGregor bag. She did – he loved them and used them on an uninterrupted basis for pretty much his whole career. During that time, the forest green yarn she used to match his bag was longer referred to as 'forest green' … if became 'MacGregor Green.' The big pom poms that he favored, combined with his long-time caddie Angelo's white hair made for a photogenic shot and the press couldn't resist. ABC TV and Sports Illustrated was particularly smitten but with no attribution ever to us, knowledge of who made those covers only came by word of mouth.
Straying a bit off topic but some further history: In the 70s & 80s we had a notable share of the PGA Tour. Nicklaus, Venturi, Miller, Graham, Watson, Norman, Crenshaw, Strange, Price, Love, O'Meara, Cook, Haas, Leonard and on and on. (Pretty much the same on the LPGA, too.) Unquestionably, the proudest week in the company's life was the Open Championship at Turnberry in 1977, the Dual in the Sun. Jack & Tom playing together all four days…no coverage of anyone else because they were lapping the field…and non-stop TV shots of their bags and covers. The Craig family was agog. All of our friends (and many of our customers) were also aware but in those days there was no 'going viral'; the 'buzz' could only be generated via word of mouth.
Further aside: the 'JCH Everywhere on the PGA Tour' era pretty much came to an end in the 90s when the endorsement contracts got so big the 'endorsers' started to enforce their contracts with the 'endorsees.' Covers that acted as billboards became the order of the day and we only stayed on the bags of 5-10 stalwarts that refused to 'go corporate', the most significant of which is Tom Watson who starting using them during his college years at Stanford and still uses them to this day. Next to the Duel in the Sun, our biggest exposure has been when our leading men were Ryder Cup Captains (Strange, Love & Watson) and told the PGA straight up: my team's uniform includes Jan Craig Headcovers.)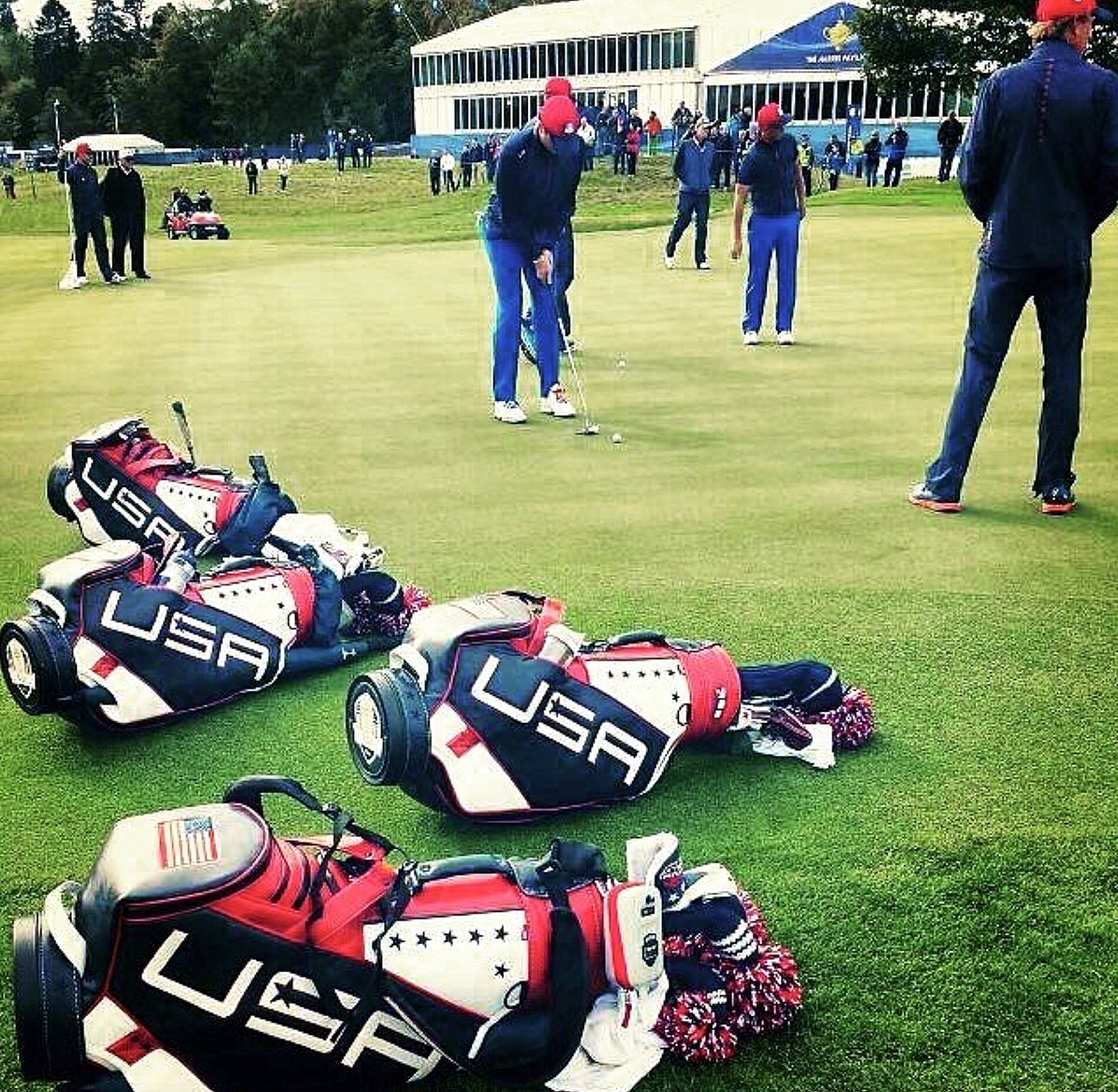 What kind of guy is a Jan Craig customer?  Our "guys & gals" are the golfer that cares about their equipment, accessories and the 'look' they convey on the course. That 'look' goes beyond fashion and flair; it includes, if you will, a projection of the traditions and heritage of the game they so dearly cherish and love. Let's be sure here: name another game that so consumes, ignites passions and takes on an importance in one's life than golf? And it does it over the course (no pun intended) of a lifetime for its disciples. It really is amazing when you think about it. And it's those folks that tend to be our devotees. (Funny aside: one of the 'challenges' faced by our general manager as she tries to get things done over the course of the day, are the golfers that call to consider their order and then proceed to talk about their upcoming / just finished golf trip, the fantastic experience they had at XYZ Club, their experiment with a Hickory Club Tournament, the person they met at ABC resort that was carrying a set of JCHs; next thing you know, you've been on the phone for 45 minutes! God love them because I am one of them too!
What is your favorite golf course?  I'm not "a course list guy" as I'm happy when I'm on any course, anywhere.  My family's joke about me is that dad keeps his clubs in his trunk because he never knows when he might drive past some course. BUT there is one that is my Heaven on Earth: Royal Dornoch Golf Club. I've played it maybe 50 times over the years and can only count on one hand the number of times I've managed to par Foxy. If you made me keep to The States with my answer it would be a toss up between the Chicago Golf Club and Camargo in Cincinnati. For my mom & dad, hands down, it was Pinehurst #2. That one's too dang hard for me!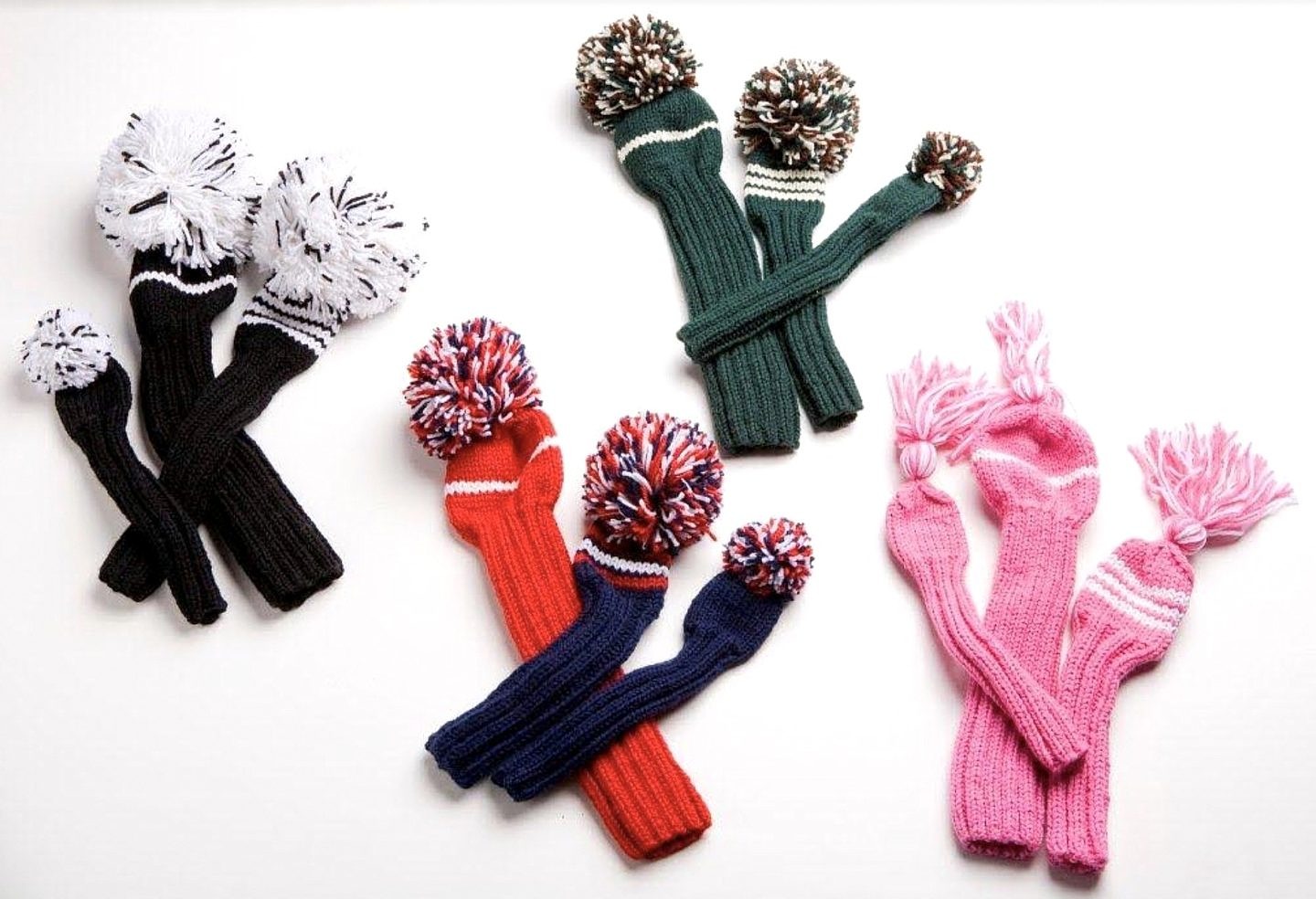 What do you like to do outside of running Jan Craig?  I moonlight as an investment banker, enjoy the company of my wife of 30 years, Lynn, and our black lab, Jack. Currently Lynn and I fret over two major issues: (1) how has it come to pass that our youngest of four is about to move on from high school to college and (2) will Mitch Trubisky develop into the QB the Bears need him to be? Oh, and I'm known to head to the course on occasion.
What's on your Spotify Playlist?  Funny…I was an old fashioned radio DJ in high school & college (amazingly, the little country high school I went to had a radio station manned by the students) so my playlist is filled with the rock classics & Top 40 hits of the 70s and 80s I always played on my shows. I'm not ashamed to share that Spotify told me my most played artists in 2019 were Springsteen & Linda Ronstadt (how's that for a 1-2 punch?)
Now…on to my experience.  I've been going through a re-do of my bag and accoutrements, and head covers are going to play a huge part.  I ordered a set for my new look (to be unveiled soon), and am very happy with the results: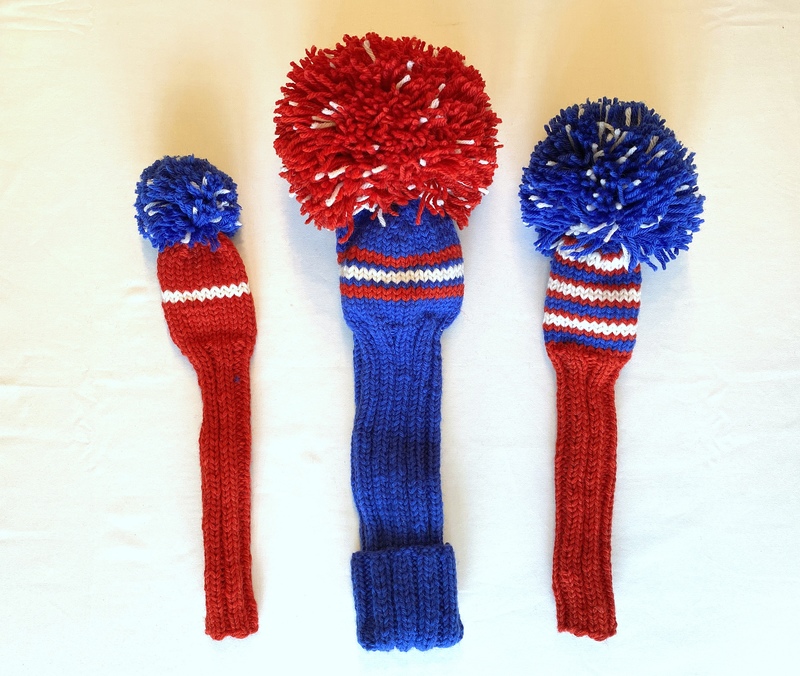 This will make sense later, but I'm going for the 80's Ralph Lauren prep look.  Trust me.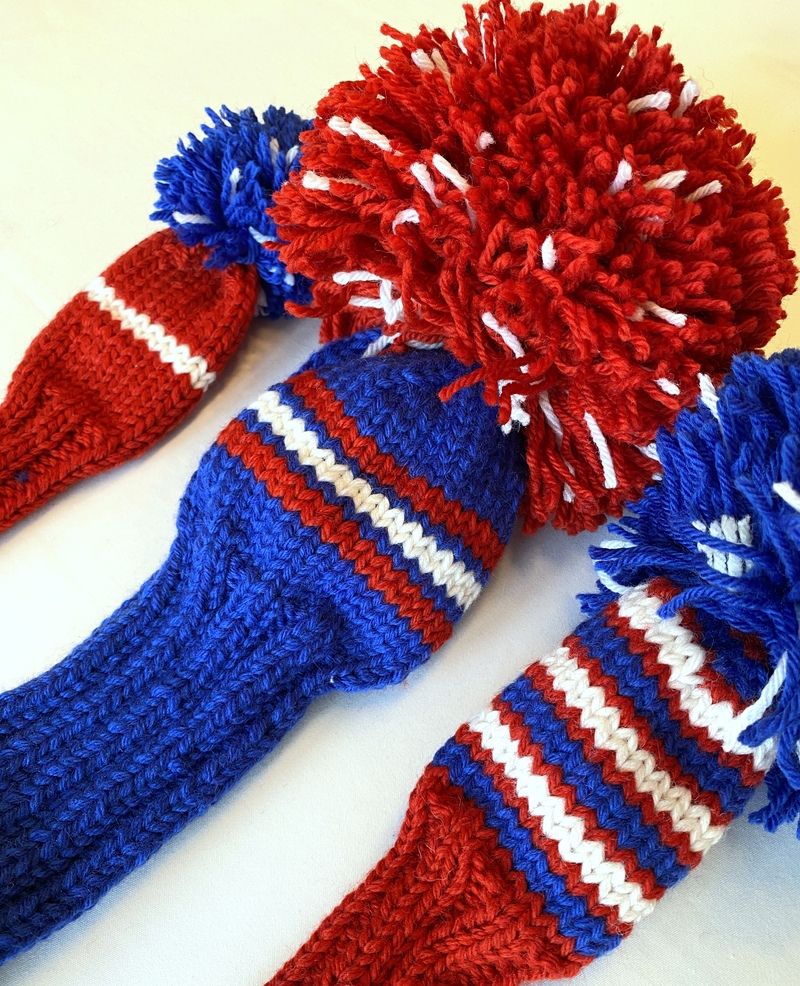 The quality of the head covers is fantastic.  They are thick, but still very pliable.  I love the custom look, and I especially like that there isn't any sort of overbearing logo.  I have a couple buddies that have a set of Jan Craigs, and they have broken in very nicely.  The colors don't 'fade', they age (just like everything else that is knitted).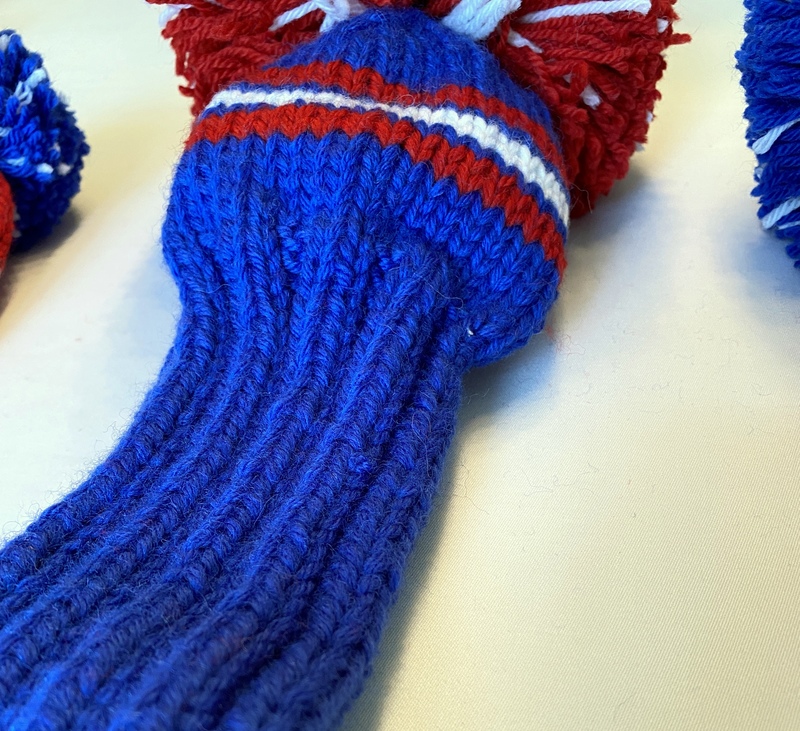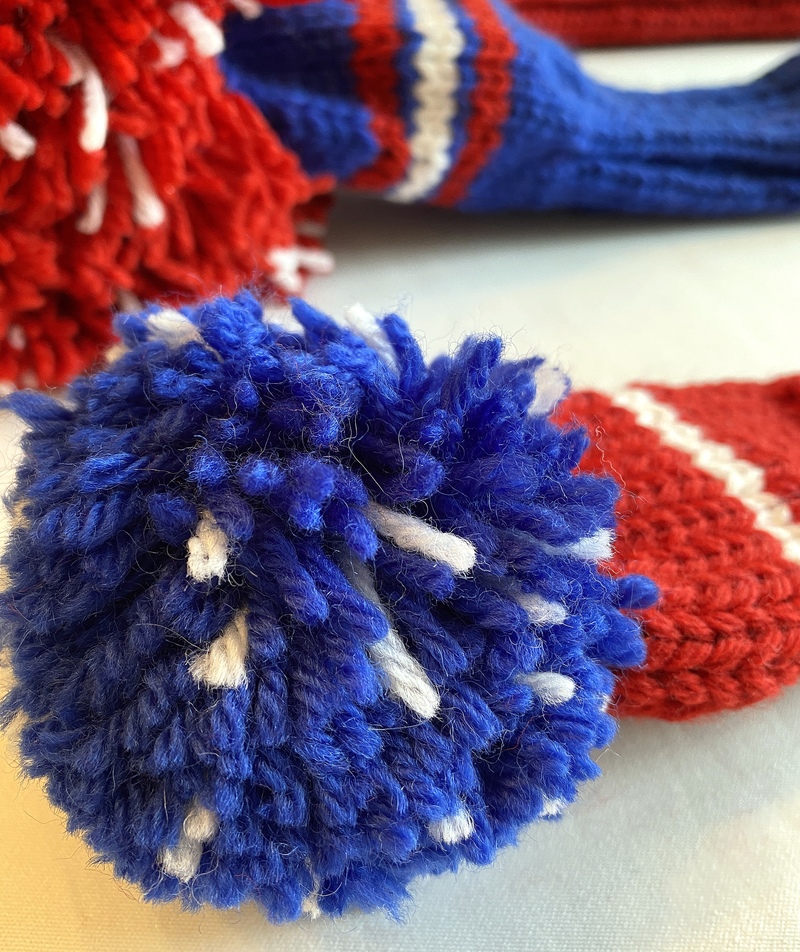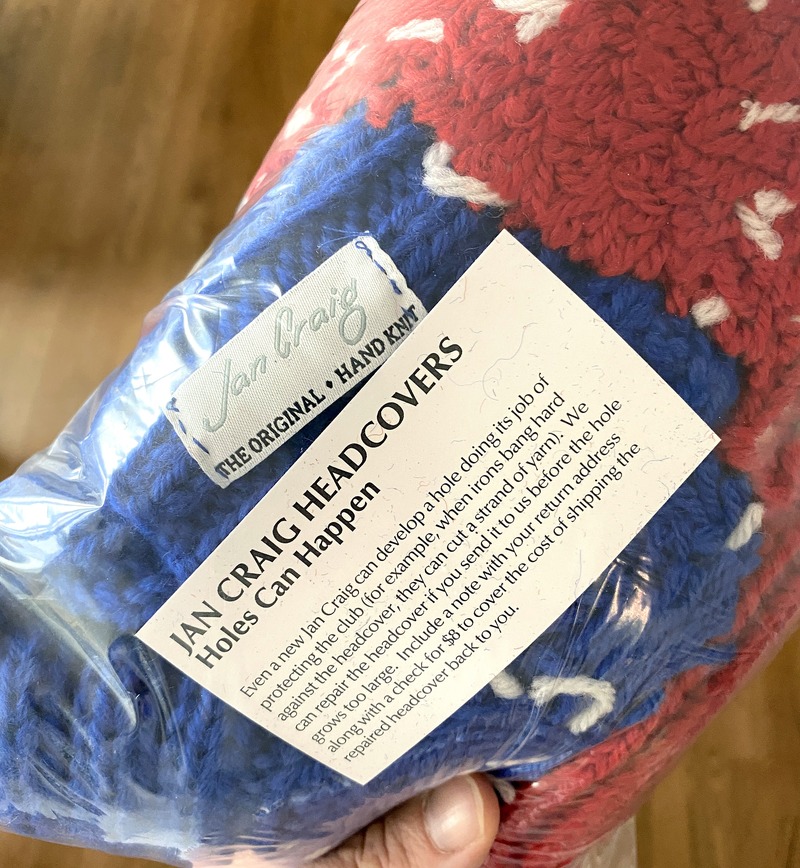 I can't recommend these enough.  They provide a very subdued look, without the logos or anything neon.  They'll never go out of style, and still have that distinctive nod to golf's history.  I'm very happy.  Now, if they could only help get my drives to hit the fairway…