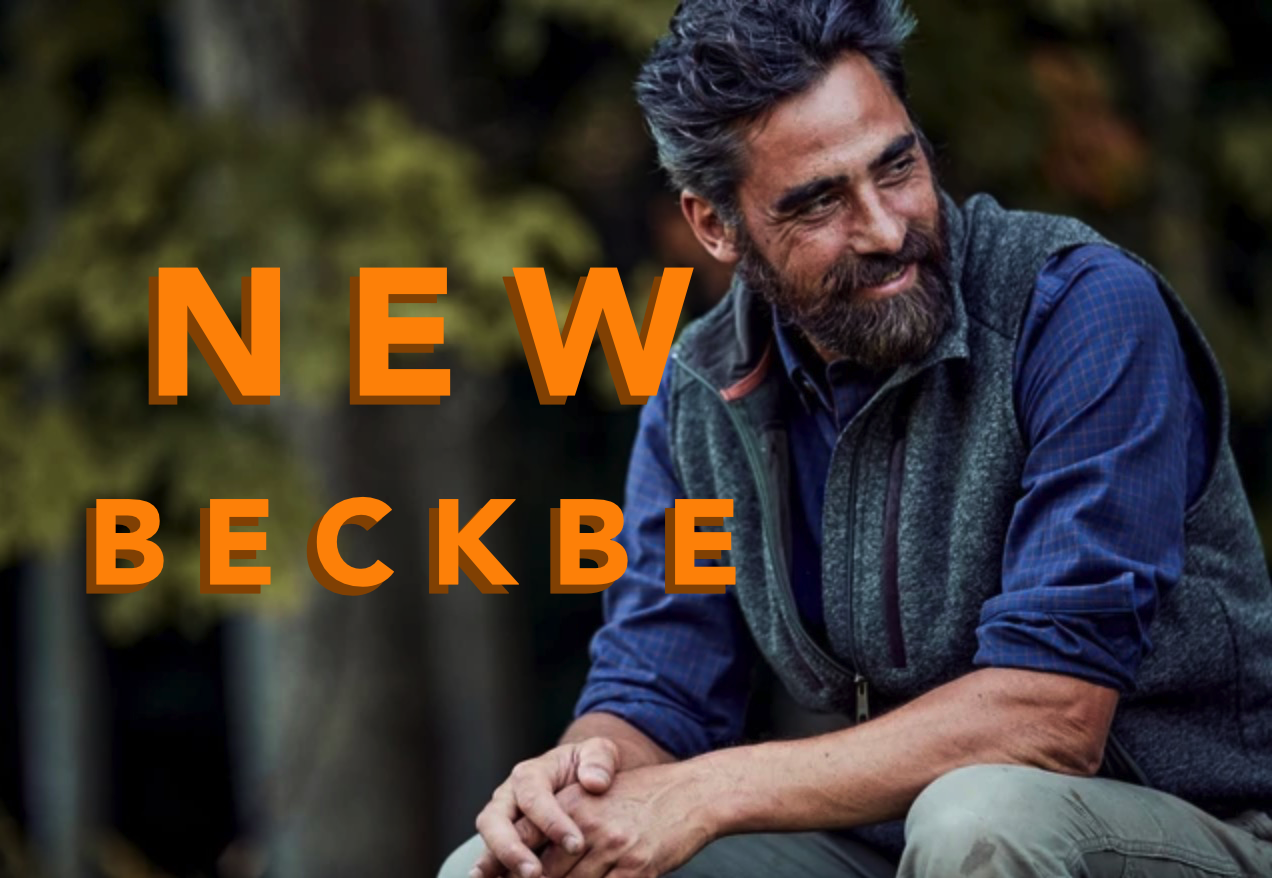 Tom Beckbe, largely known for their waxed jackets and vests, has made some really big strides on the apparel/non-waxed path.  It's a natural progression.  They have a great collection of bags that I'd put up against anyone, not only for style but for functionality as well.  Beckbe is known for its elevated gear with subtle style and good quality.  Buying Beckbe is like buying vintage Duxbak or old Abercrombe & Fitch.  It's going to last.  Those that have Beckbe gear can attest.
They've recently released knit vests and quarter zips, performance vests and quarter zips, button-up shirts, and a REALLY cool new color in their Tensaw jacket.
The knit fleece gear is a nice change from the #midtownuniform set.  The colors are more natural, and the leather accents give it a tough (and cool) feel: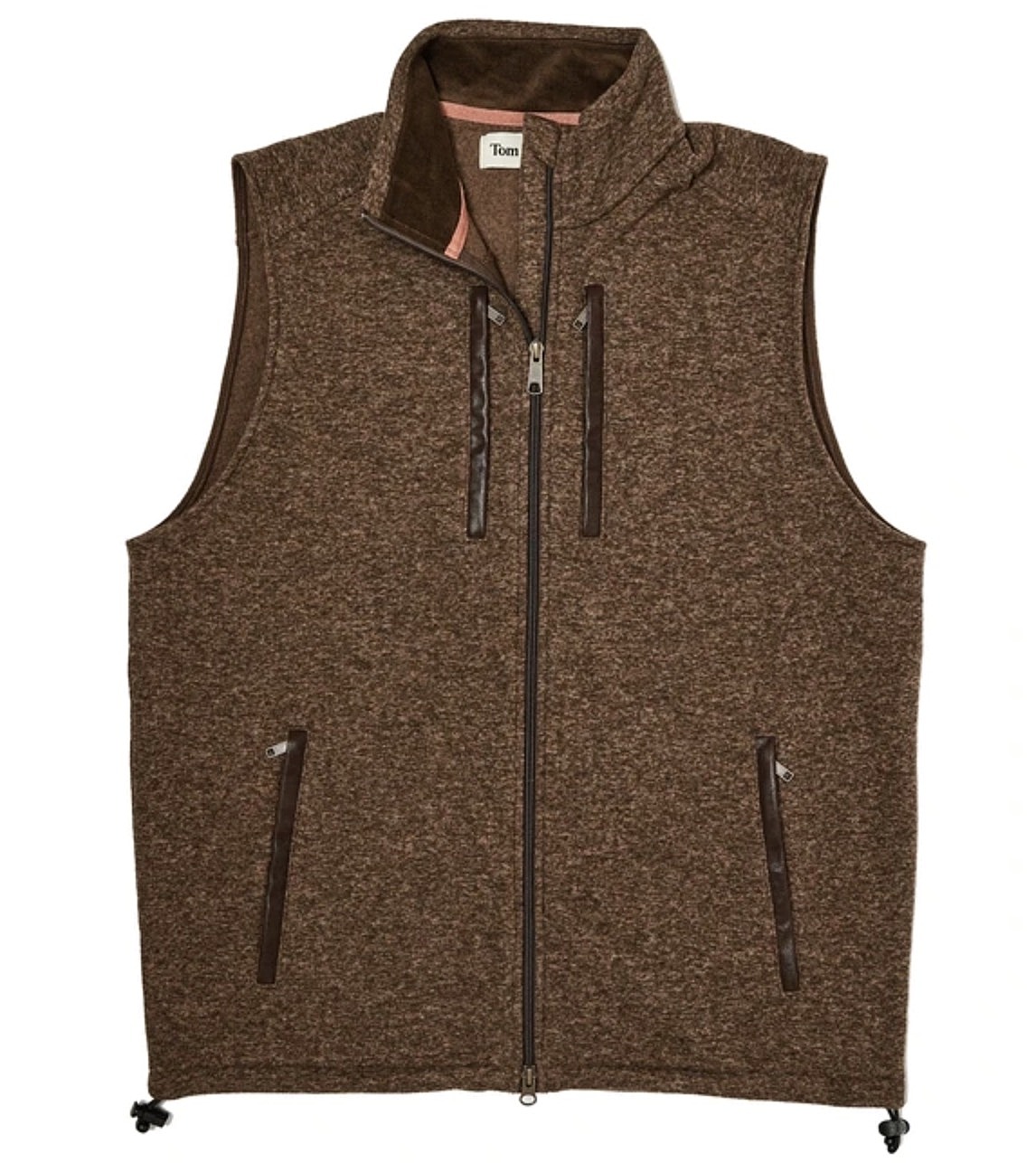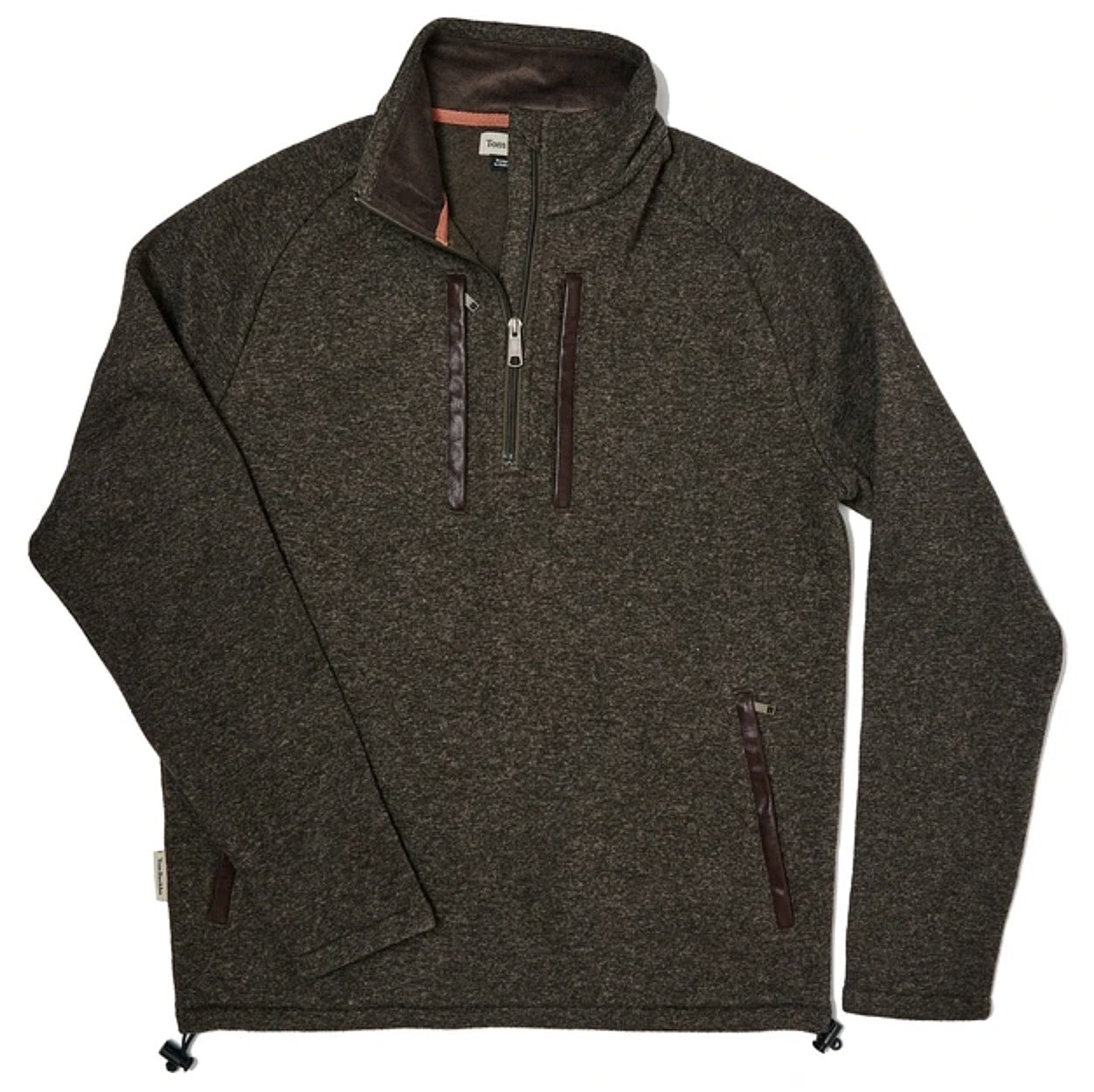 The performance vests are seriously cool.  These would be a great layering piece under waders or under a coat, or on their own with a pair of jeans and boots.  I love the function of these vests – they are a very versatile piece.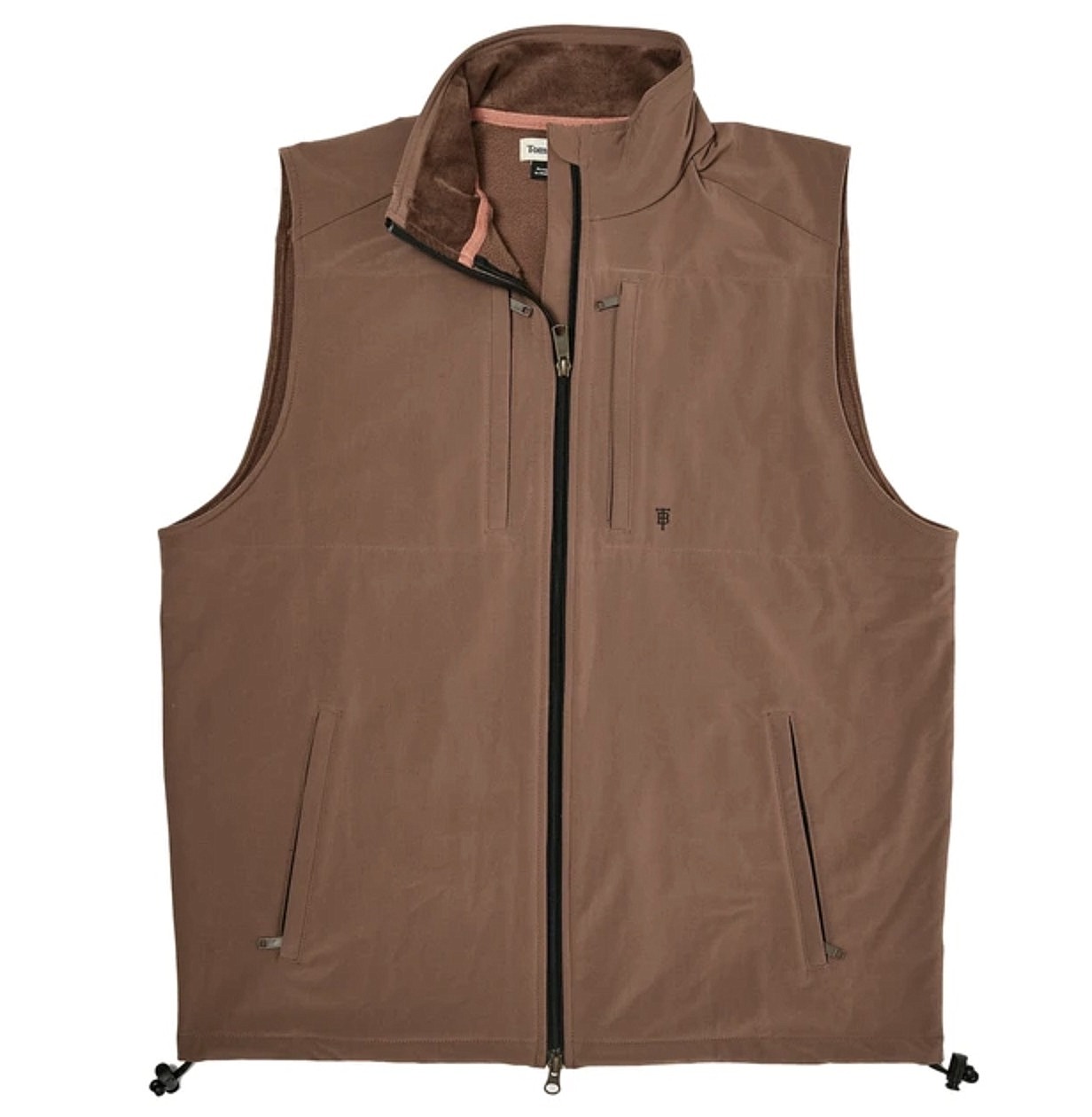 FOX RED TENSAW.  First the camo version, which I'm extremely excited about, and now this???  I don't need to say anymore:
The new button-up shirts are thoughtful and look great.  I like that there is a 'cool vibe' with these shirts, something synonymous with most of the Tom Beckbe collection.  Take this grey brushed flannel (which is my favorite of the bunch): While it looks like most two pocket flannels, the pocket flaps are cut so that they can fold into the pocket, and they look sharp when buttoned.  Look closely – it makes a 'T' with the pocket pleats: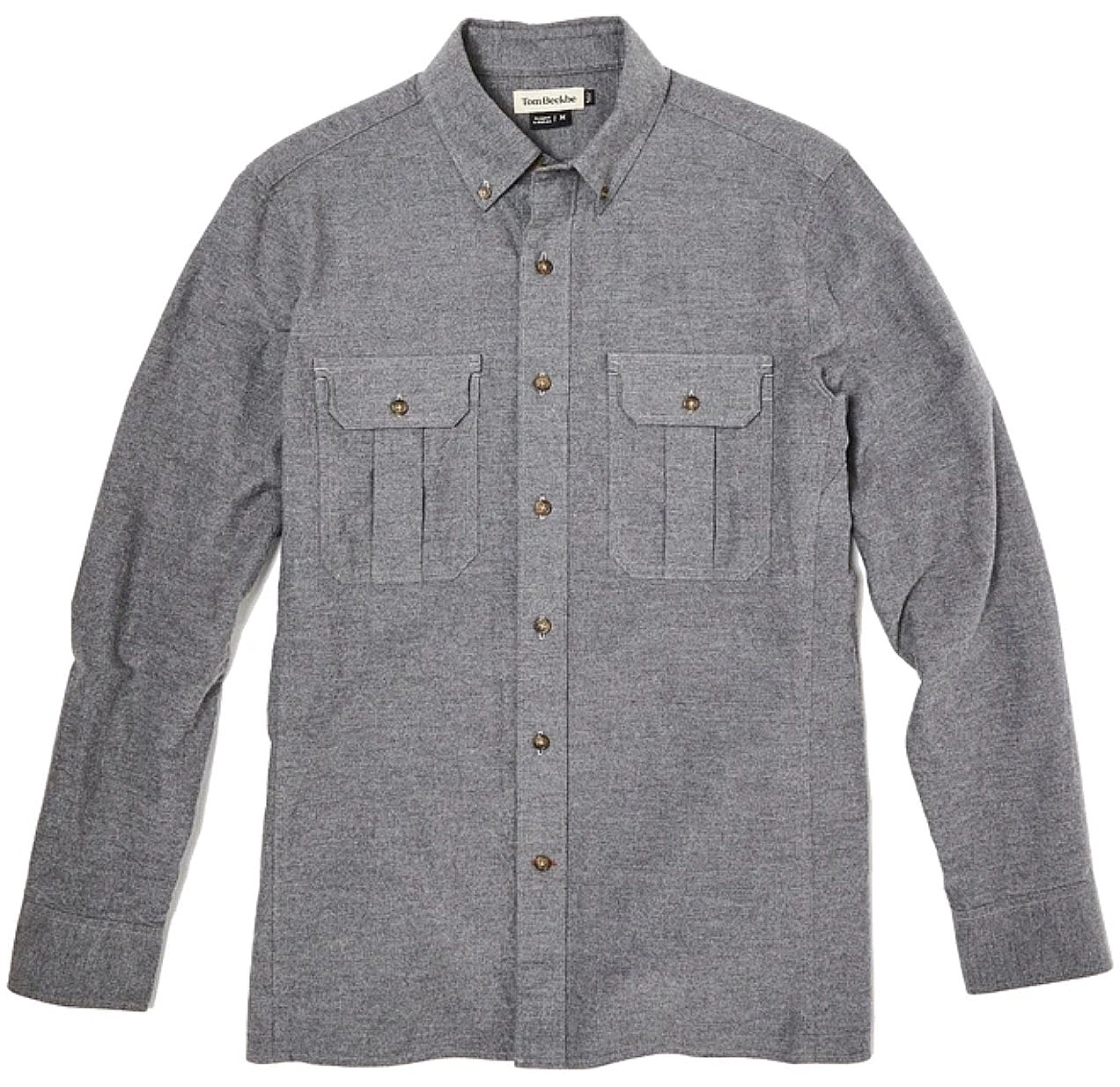 The twill sport shirts are cut the same: described as a 'classic fit'.  Admittedly I haven't tried one on (yet), but I'd assume that skinny guys will want to size down.  How great is this color – the 'Delta Tattersal'.  Super cool.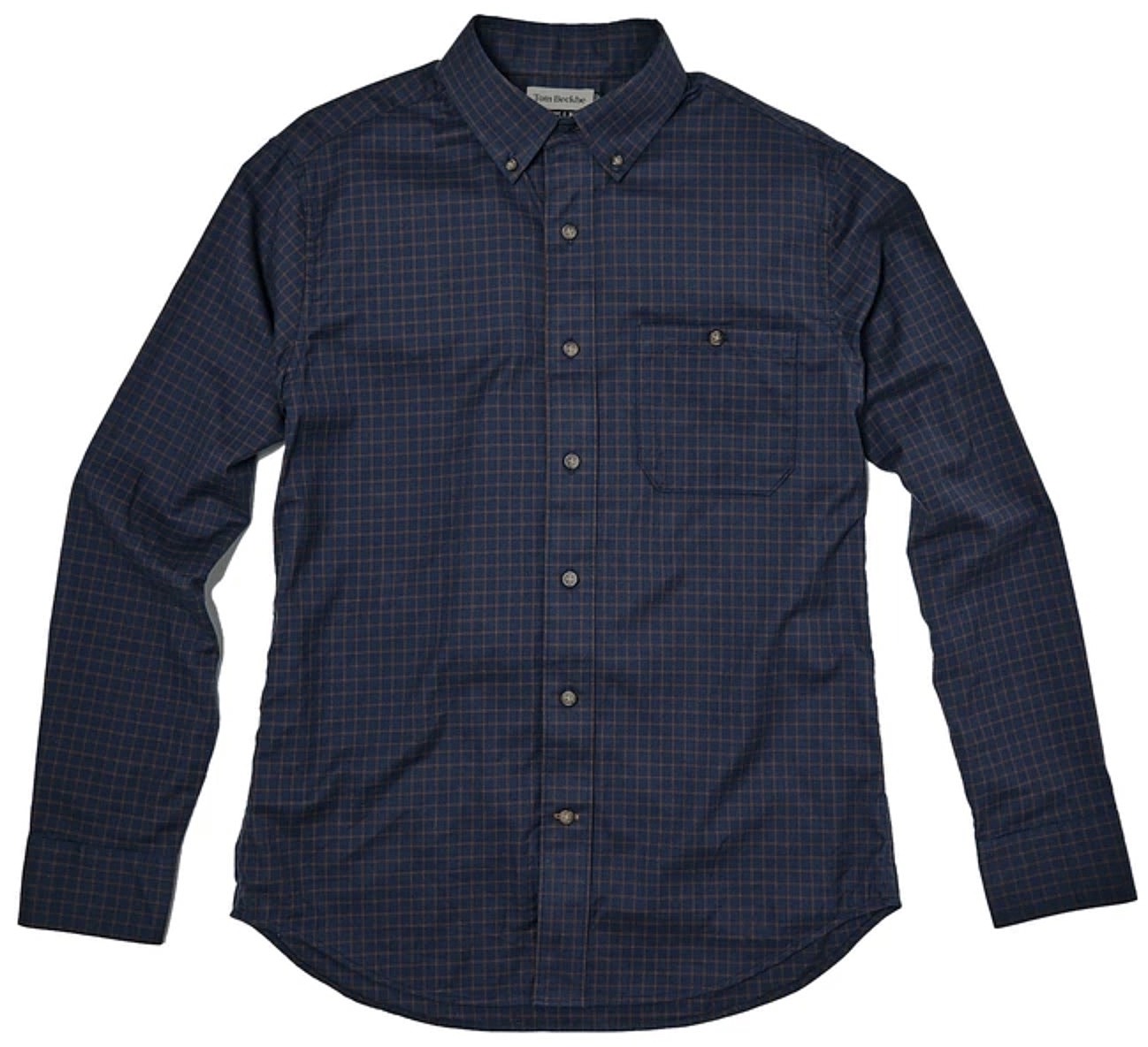 While this shell case isn't a 'new release', I just noticed it on their site.  Seems like a GREAT option for a dove shoot as it'll hold a ton of shells.  Love the look and the style.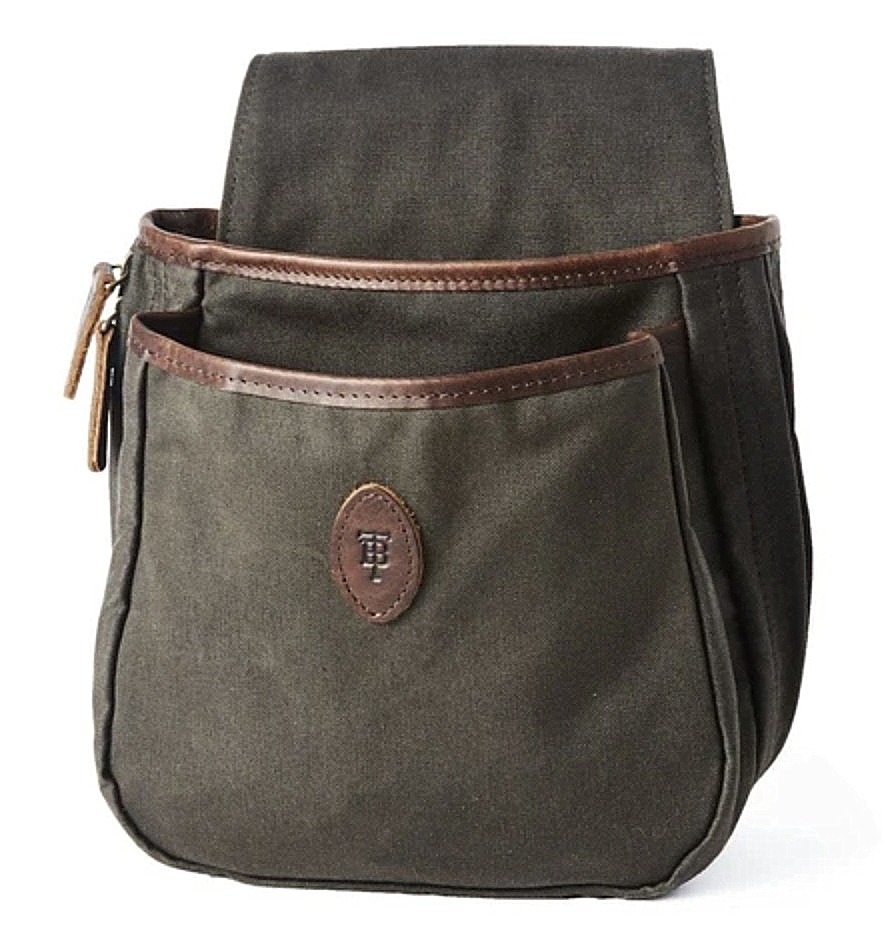 Great work, Tom and Co.  Keep it coming…