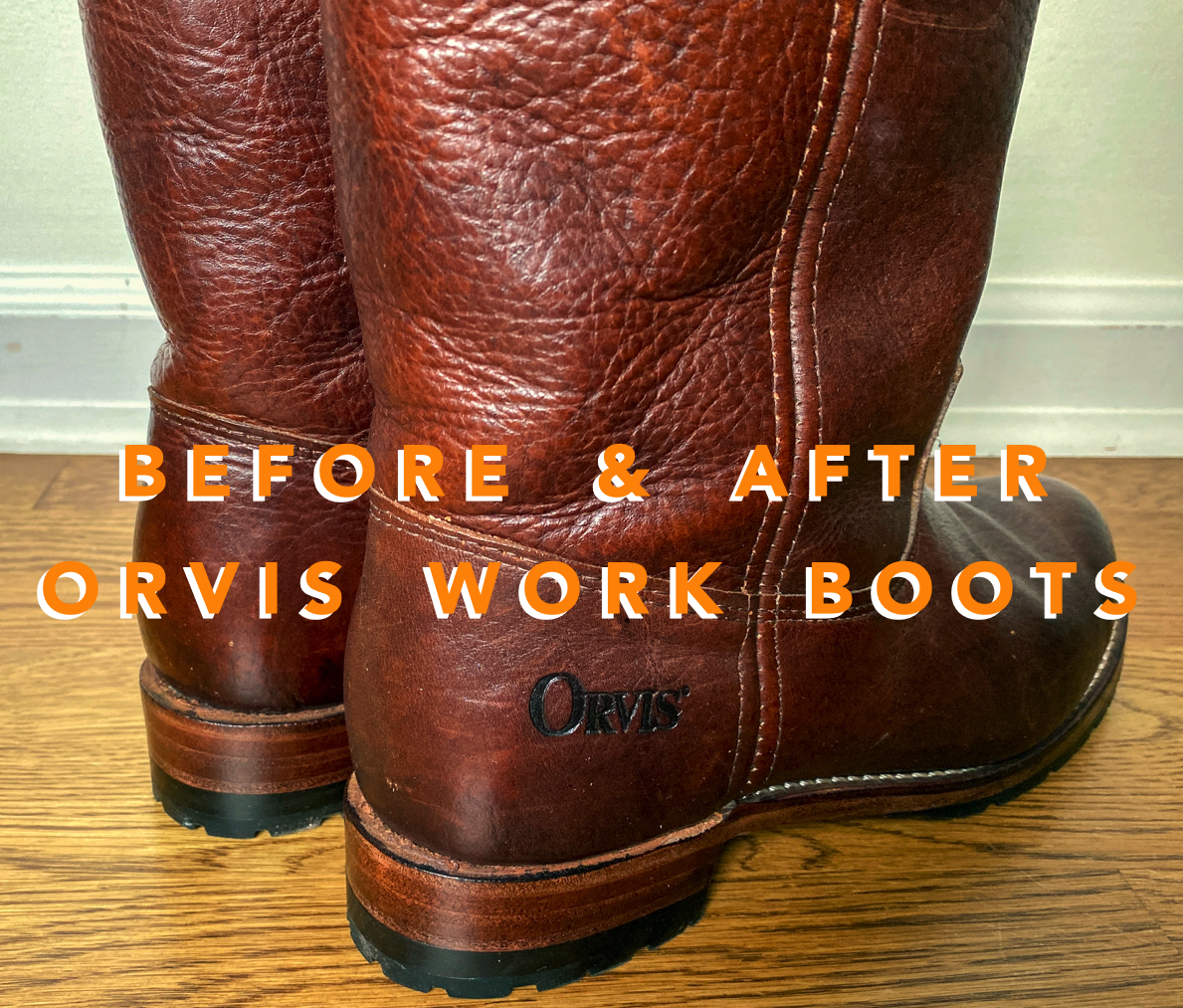 As a refresher, I found a pair of really nice Orvis leather work boots at an estate sale for a steal – $45 and it was half-off-Saturday.  The boots were in really good condition, just a little dusty.  They had probably been sitting in a closet for about ten years.  Being that they were my size, I scooped them up: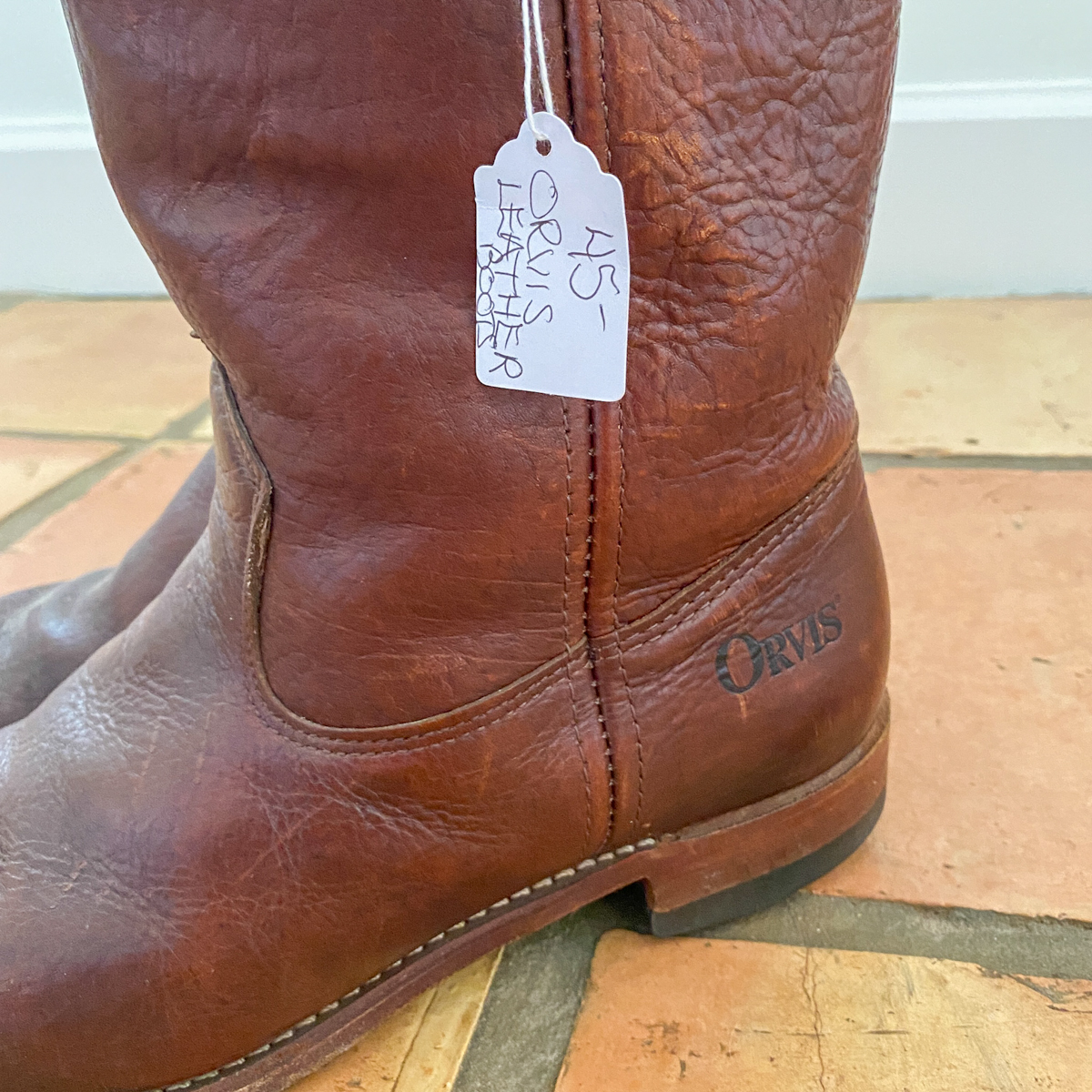 After giving them an assessment, I started thinking about how I was going to wear these.  These are pretty tough boots – in the same vain as Red Wing Pecos.  Work boots.  These would fit into the 'sh!tkickers' category, which means I'd essentially wear them with almost anything.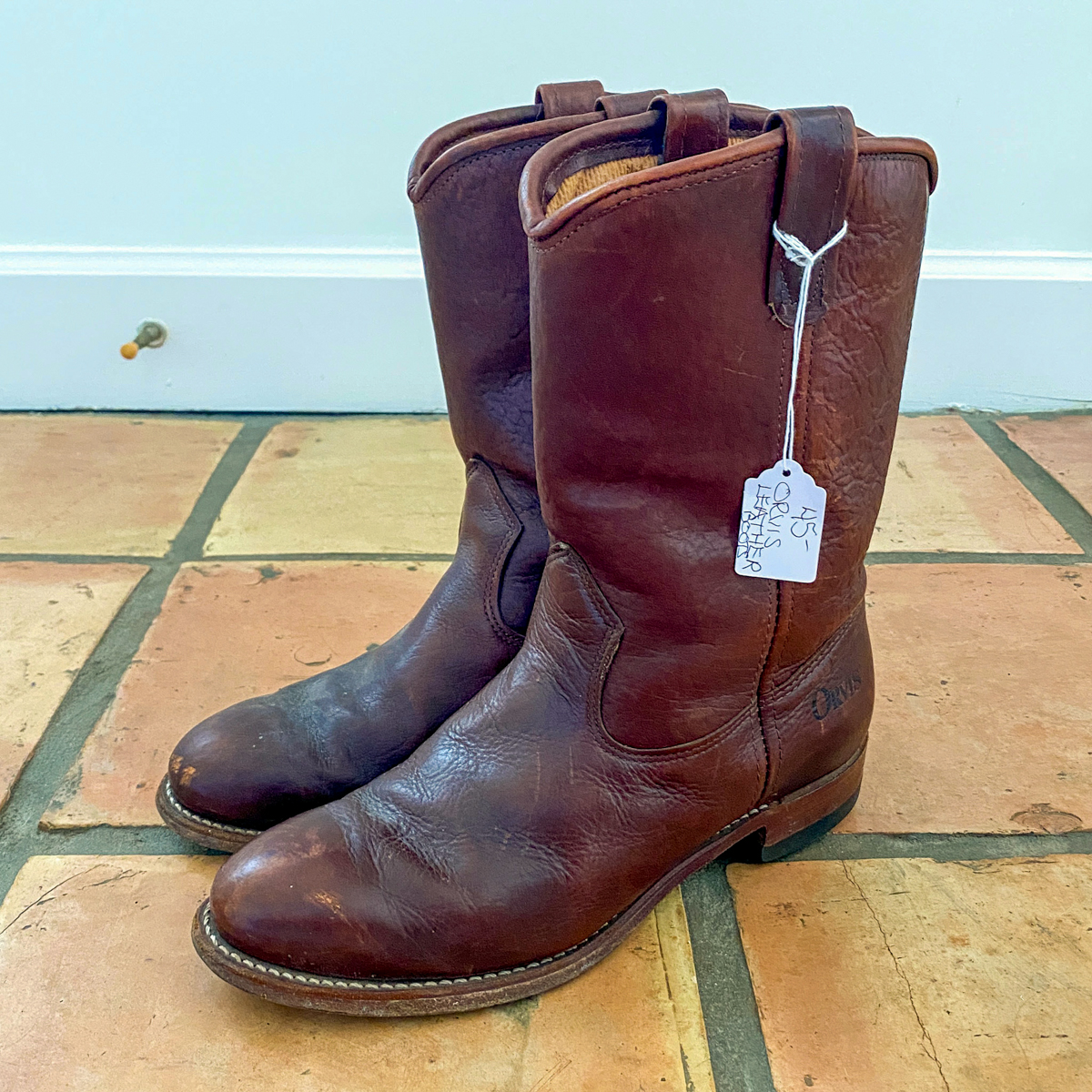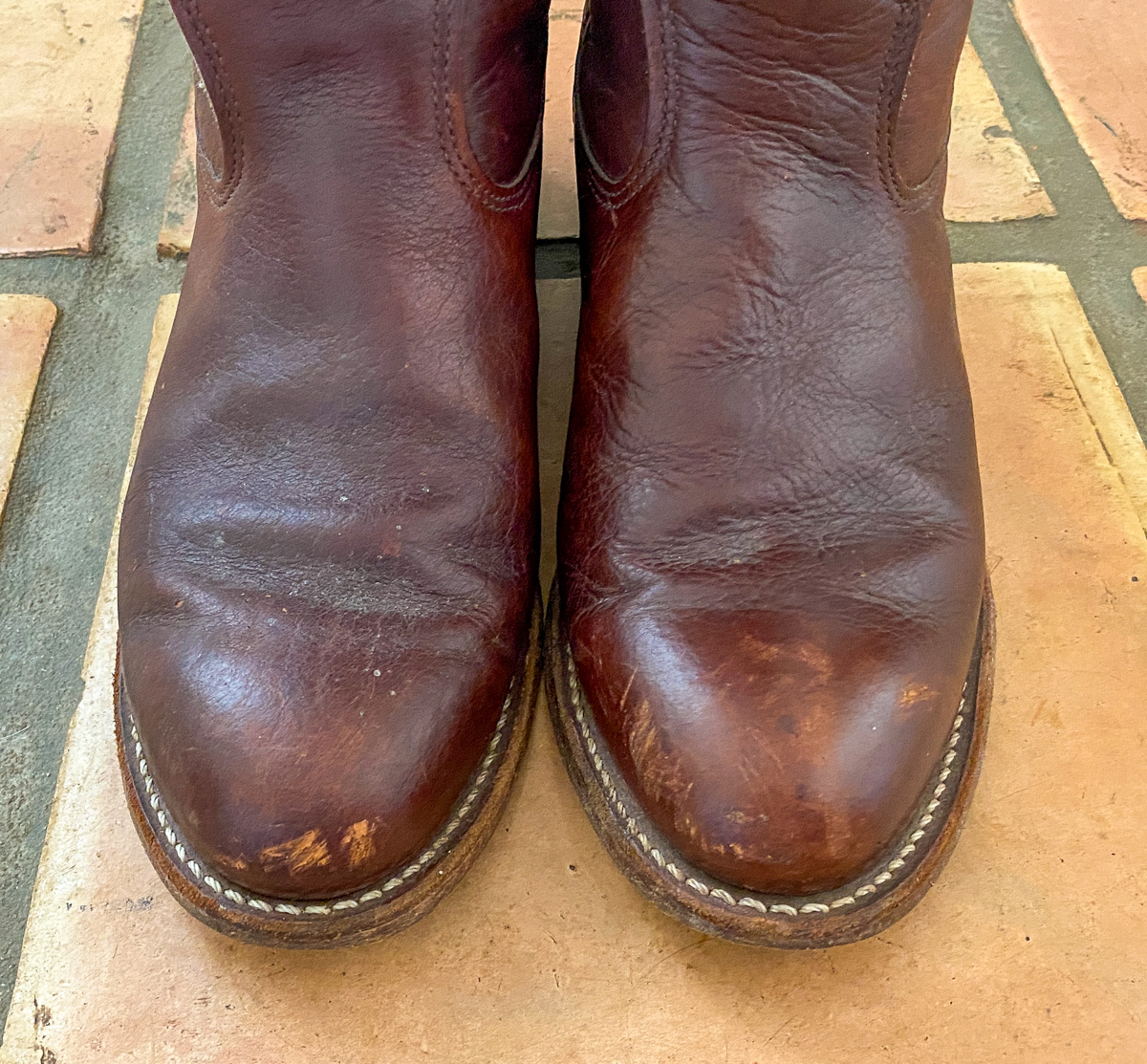 The leather would be easy to care for, but I was worried about the soles.  The leather did have some wear, but there was still a little life left.  Being that we are headed into boot season, I reached out to my friend Bill at LaRossa Shoe Repair.  I told him my situation, and how I was thinking about a rubber conversion to give them a little more substance, as well as more protection from the elements.  He agreed, and said 'send 'em up'.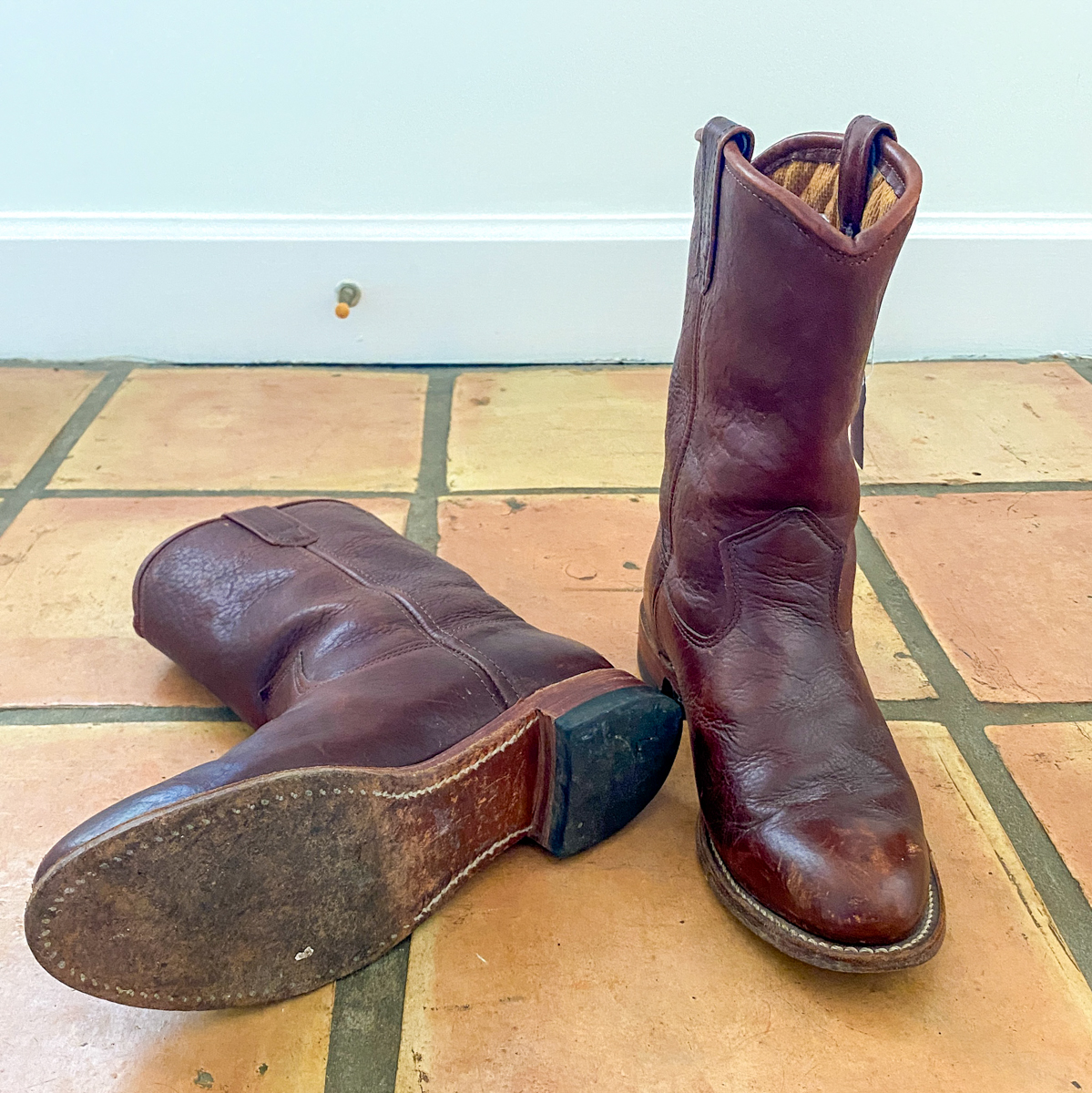 Well, they came back today, and I'm elated: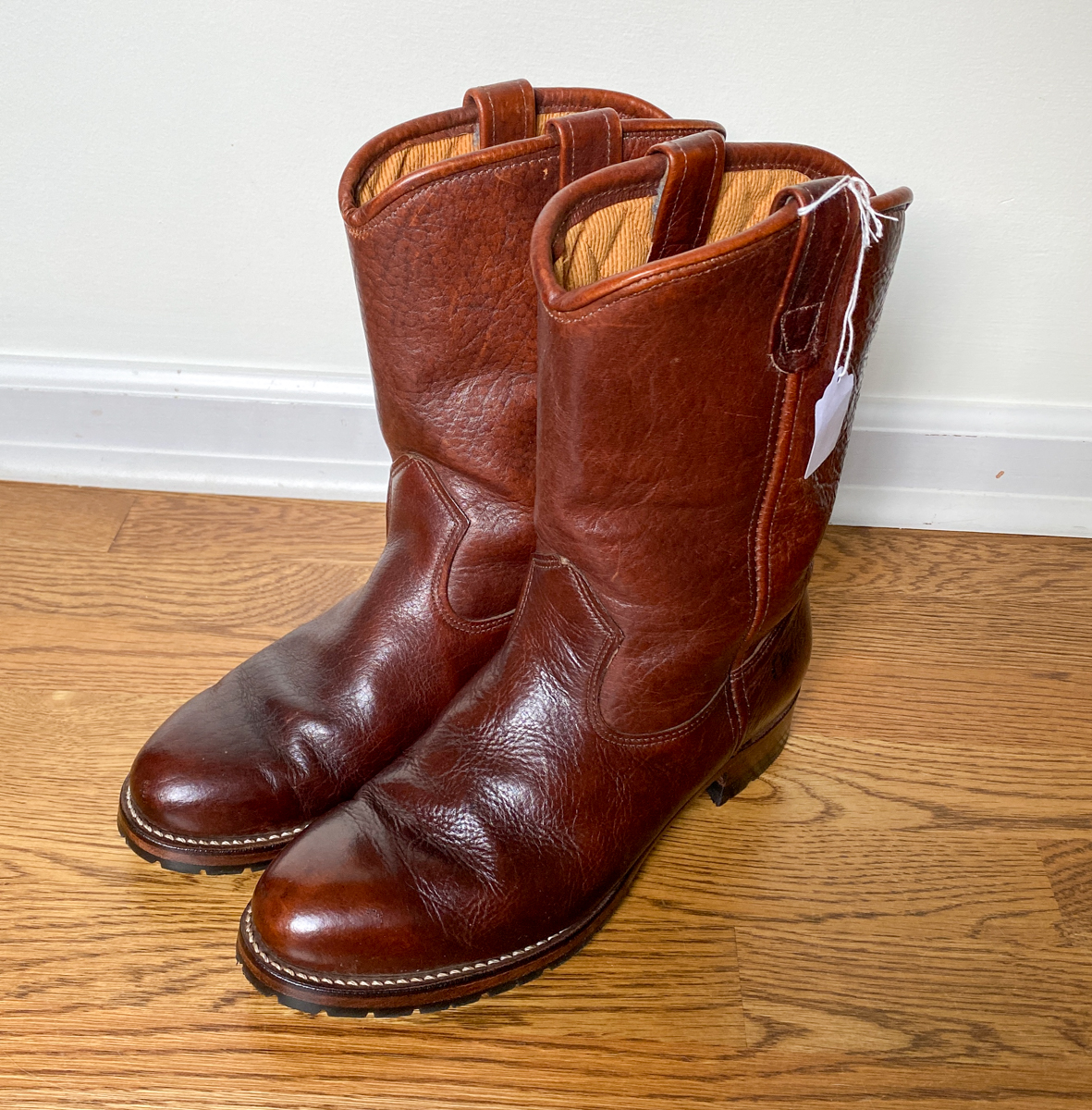 I didn't ask him to take care of the leather, but he did, and in true cobbler fashion, they are clean and shiny.  The scuffs on the toes are essentially gone: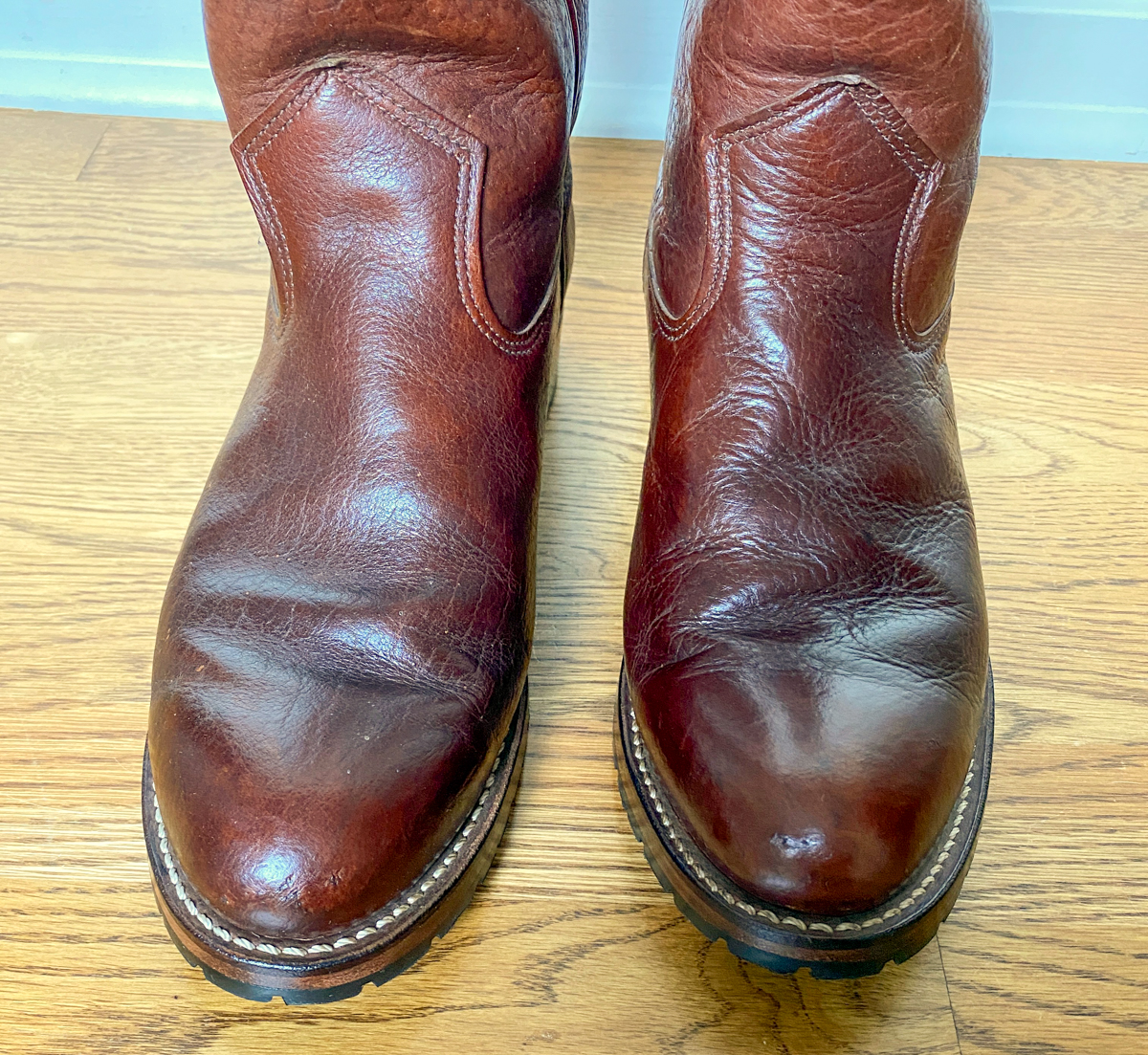 As for the sole, we went with the Vibram low profile, which didn't require a full resole.  The new sole added a minimal amount of heft to the boot, which is fine.  They wear well and still have that broken-in feel.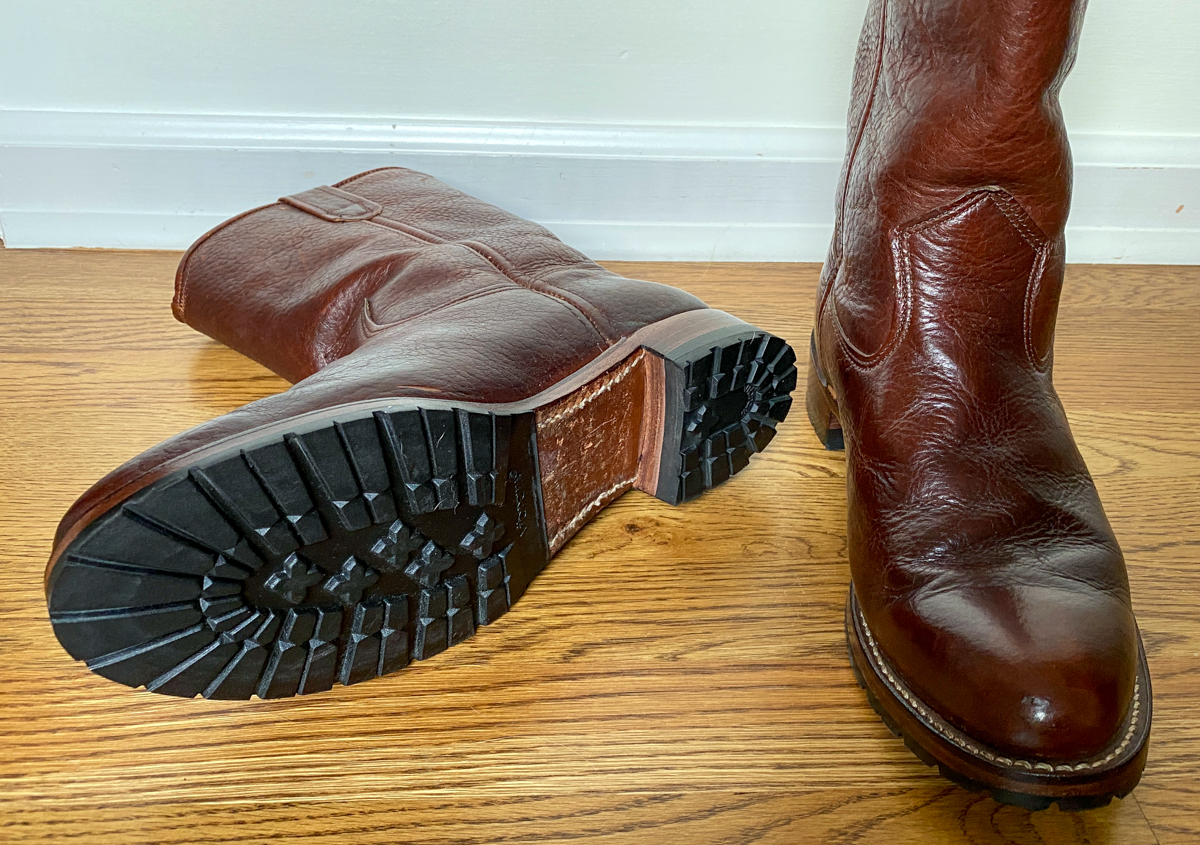 All in all, I'm super happy with these boots.  It's a great example of repairing and restoring a pair of quality boots vs. buying news.  These now have a new lease on life, and I'm excited to put a few more miles on them.