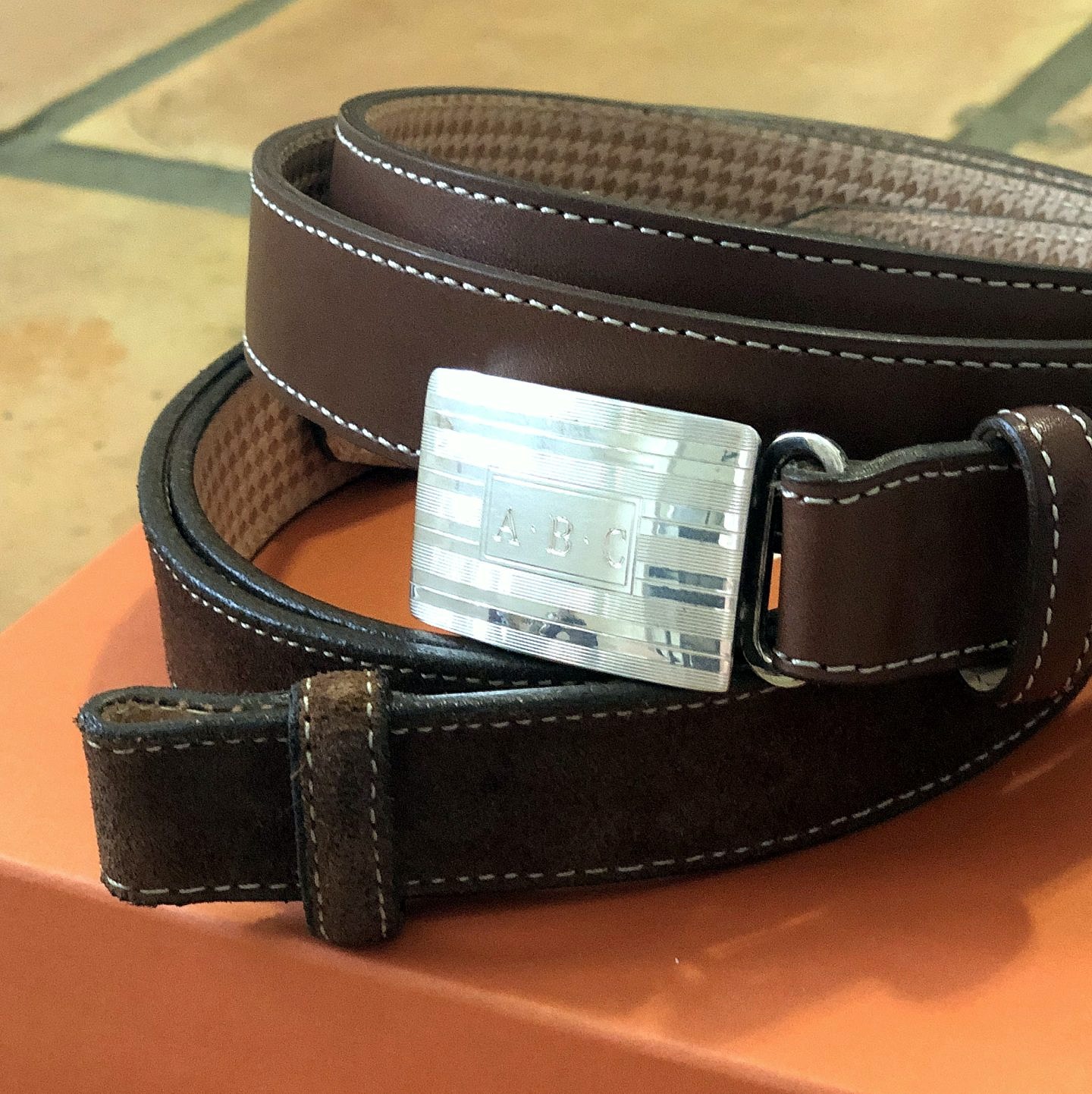 Every once in a while, I come across some Tiffany & Co. sterling engine turned buckles that I can't pass up.  In the past, I've found them with my Grandfather's monogram, which I purchased, and had my friends at Martin Dingman make me a couple straps.
I recently came across this beauty, with the A-B-C monogram.  I can dig this one…Always Be Closing, or the alphabet (I'm a dad, right??).  For $40 (on eBay), I couldn't pass it up.  I reached out to Martin, and asked him to work his magic.  I gave them creative freedom, and I got the belts back last week: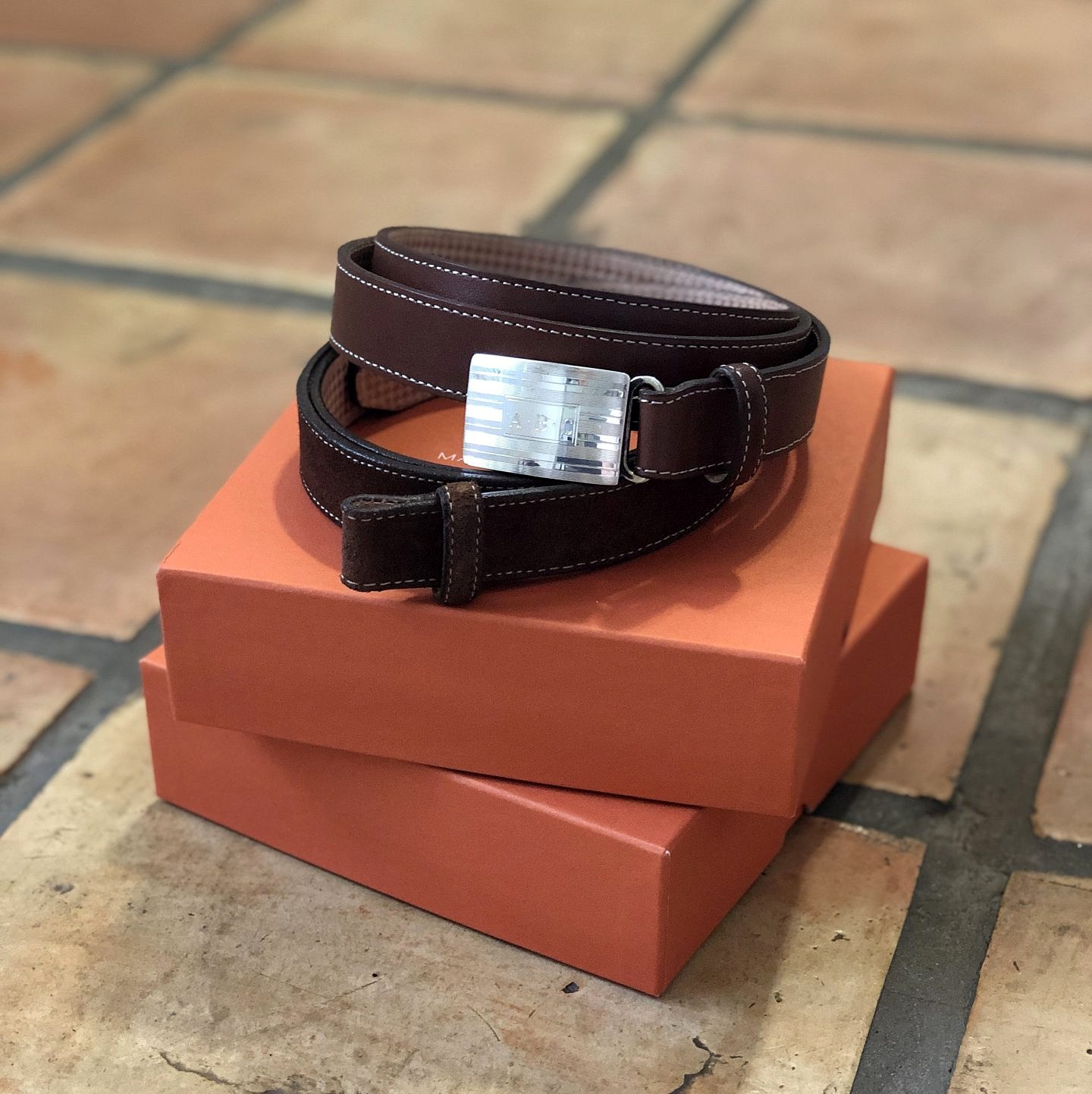 They fitted two straps: one is a really nice snuff suede, and the other is a rich medium brown: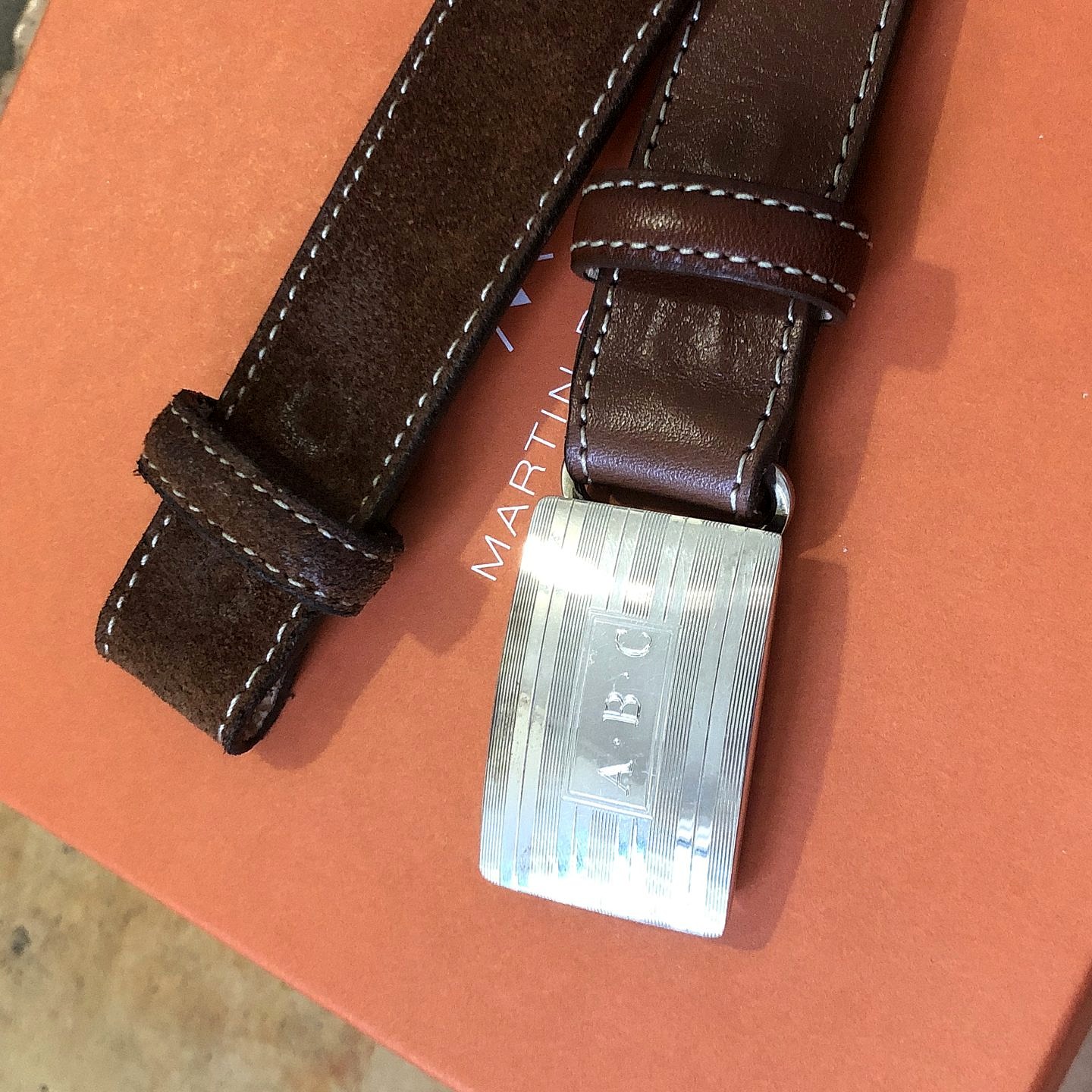 I'm really happy with both, and know that they will get a ton of wear.  Both belts have squared edges, which give the 1 1/8″ straps a more masculine look.  The contrasting stitching keeps them dressy-casual, which is what I wear most of the time.  By all means these are dress belts, but it wouldn't be out of bounds to wear either with shorts and loafers.
The interior houndstooth is a really nice touch as well: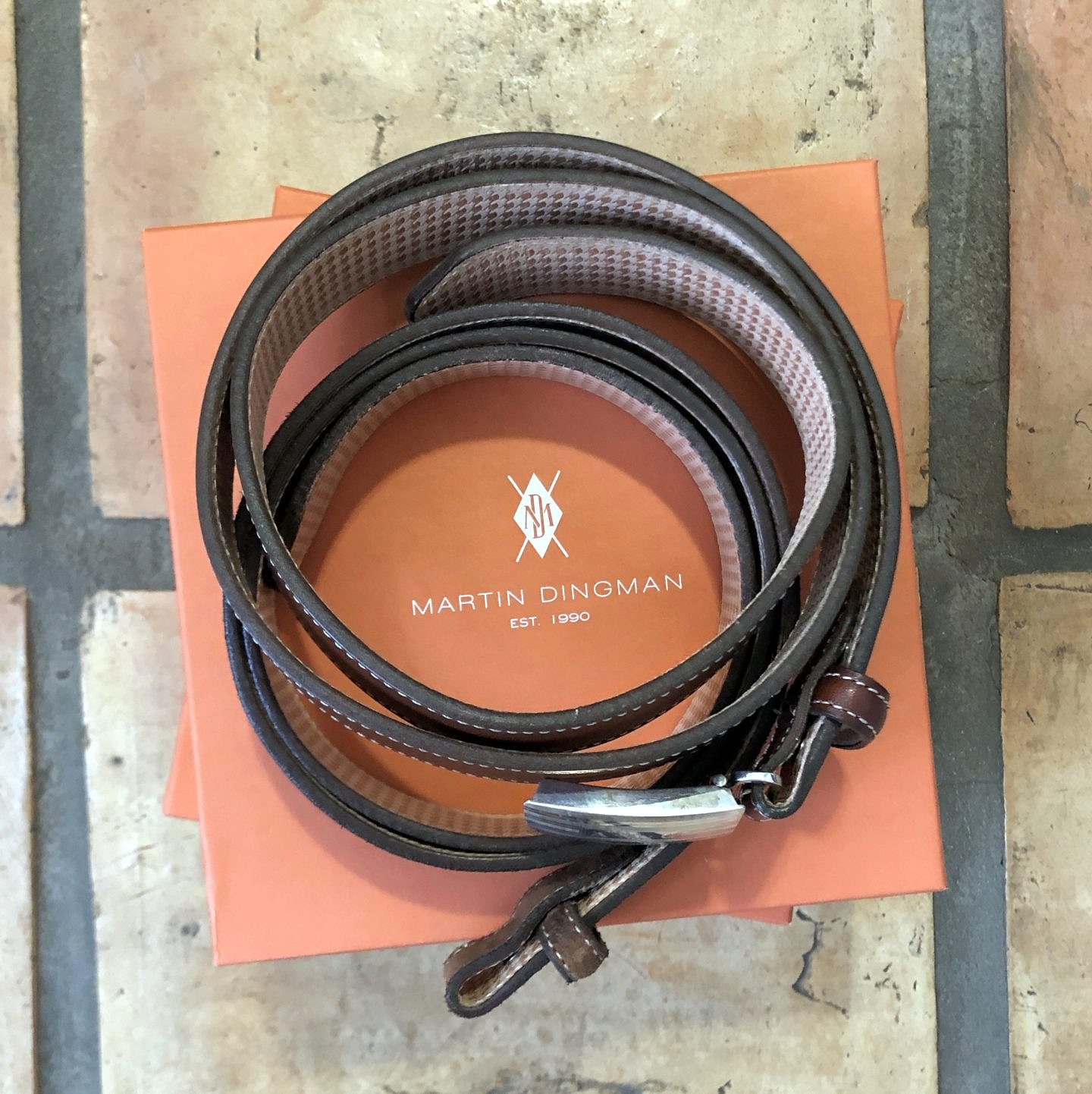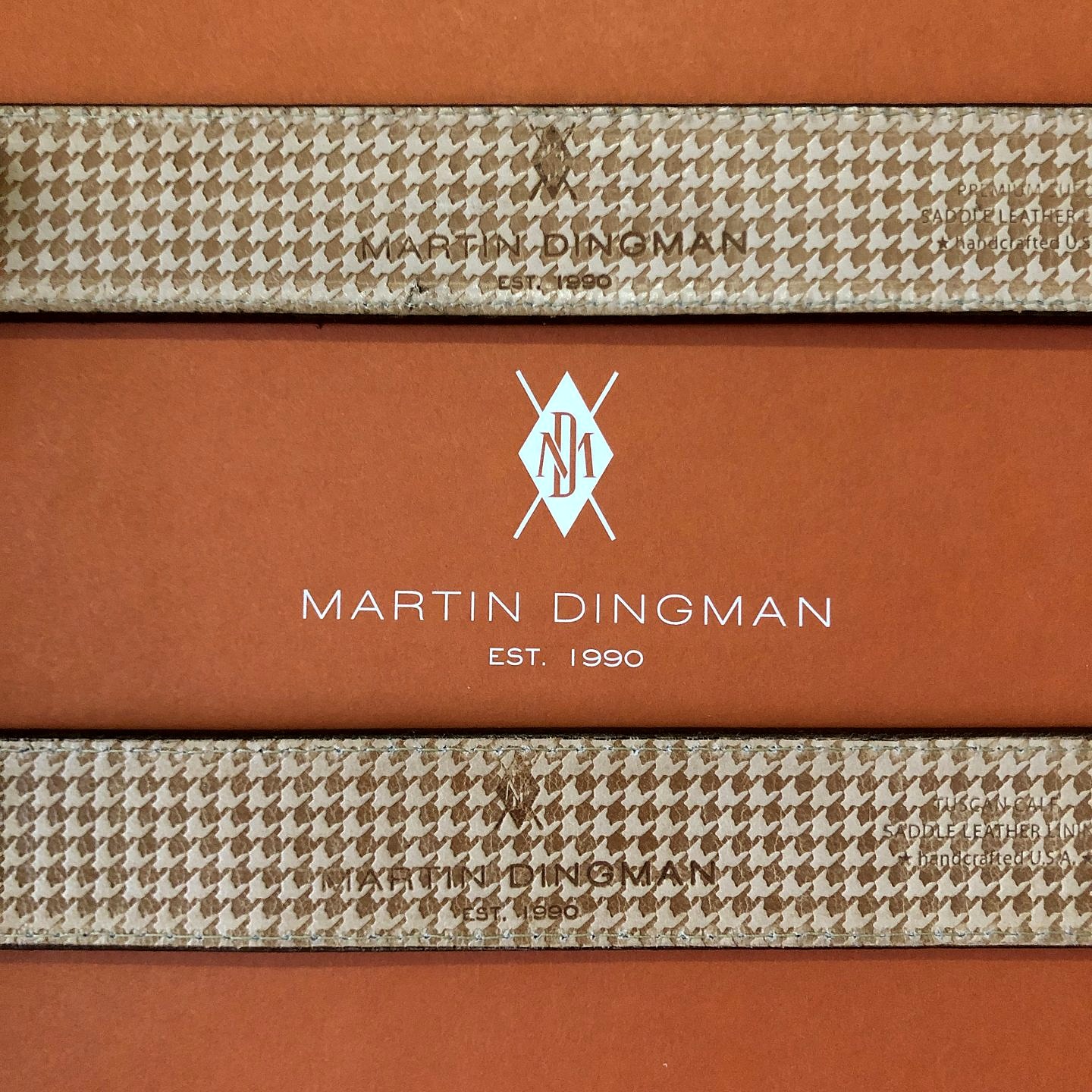 The fit on these straps is dead on.  There is no drag, or any excess space that would make the buckle tilt.  The thickness is just right.  And the quality is top shelf – exactly what you'd come to expect from Martin Dingman.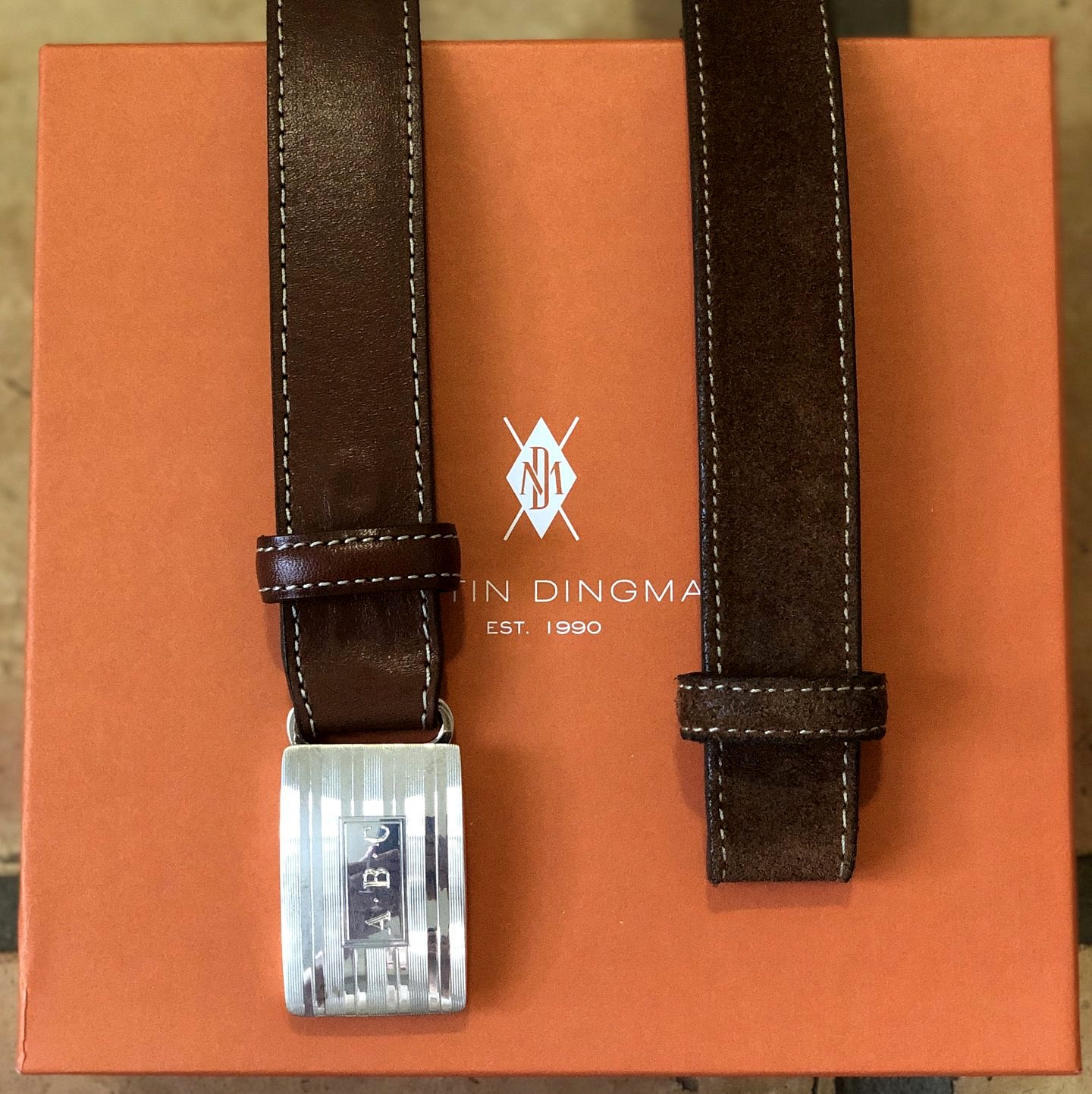 Got any fun monograms (that aren't your initials)?  Let's hear it…