As a pretty serious thrifter, and I go through stretches.  Search stretches on many different parallels.  The discriminatory stretches, where I seemed to buy a bunch of stuff that I didn't need, unnecessarily filling my closet with too much.  These stretches led to some pretty serious purges, but ultimately a pretty refined wardrobe.
I've also been through hot and cold stretches.  I've had situations where I'll visit multiple thrift stores over a month, and literally not find anything.  There have also been hot streaks…we'll get into that in a minute.
At this point, when I visit thrift stores, I'm extremely picky in what I buy.  I've accepted that I don't need to continually buy things just because it's a good brand name.  This saves me money, as well as optimizes the real estate in my closet.
However, there are some hot streaks…
I recently made a quick stop at a pretty reliable Goodwill shop, and did my normal search process: dress shirts, polos, t-shirts, pants, sweaters, (all of which yielded nothing), then sport coats.  It's usually a bunch of old gross grey stuff, and some dirty old plaids.  I did, however, see a really nice old gun check and gave it a look: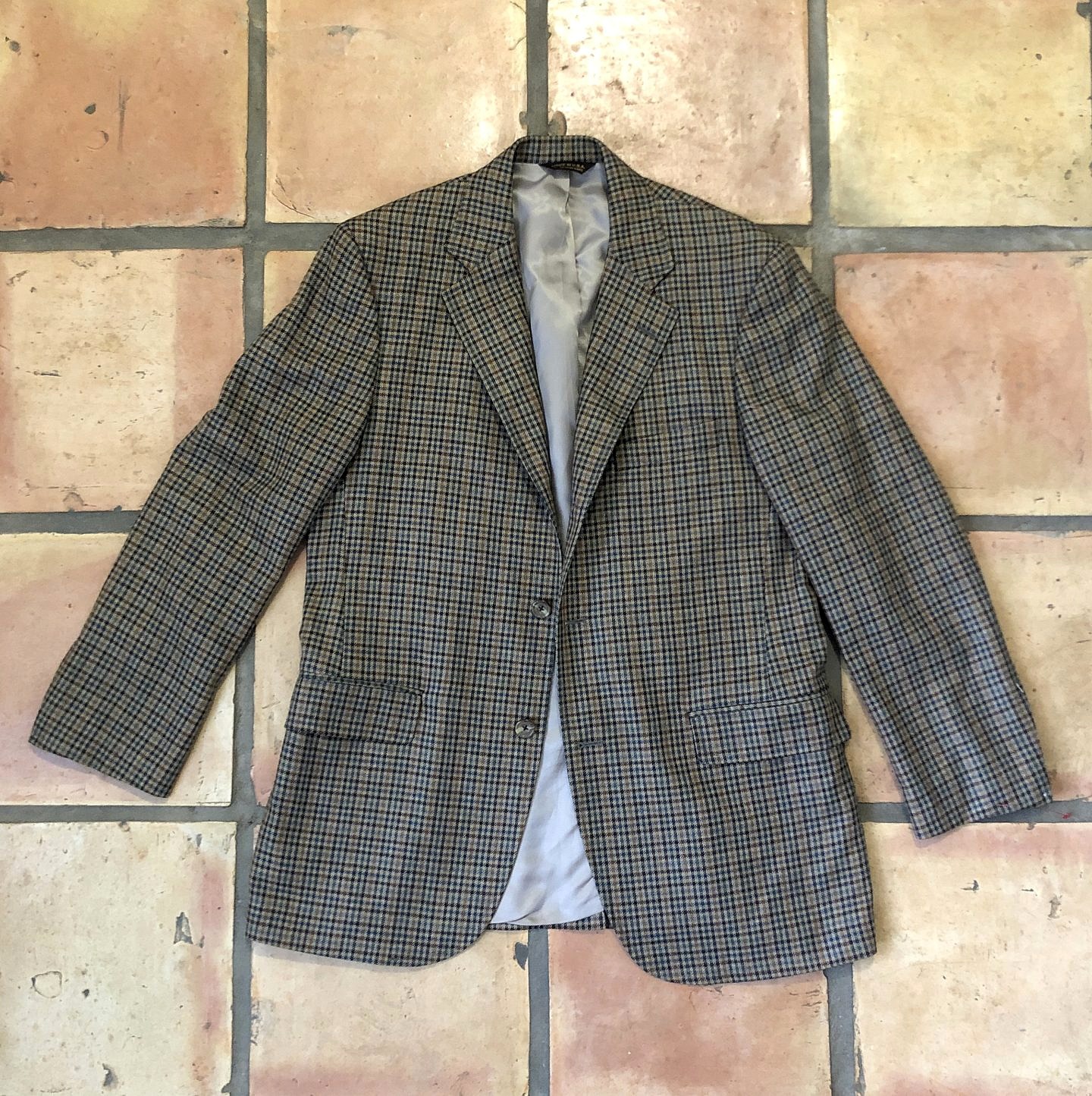 Turns out it was an un-darted Brooks Brothers USA made 3/2 roll.  All the ingredients of an Ivy-esque jacket.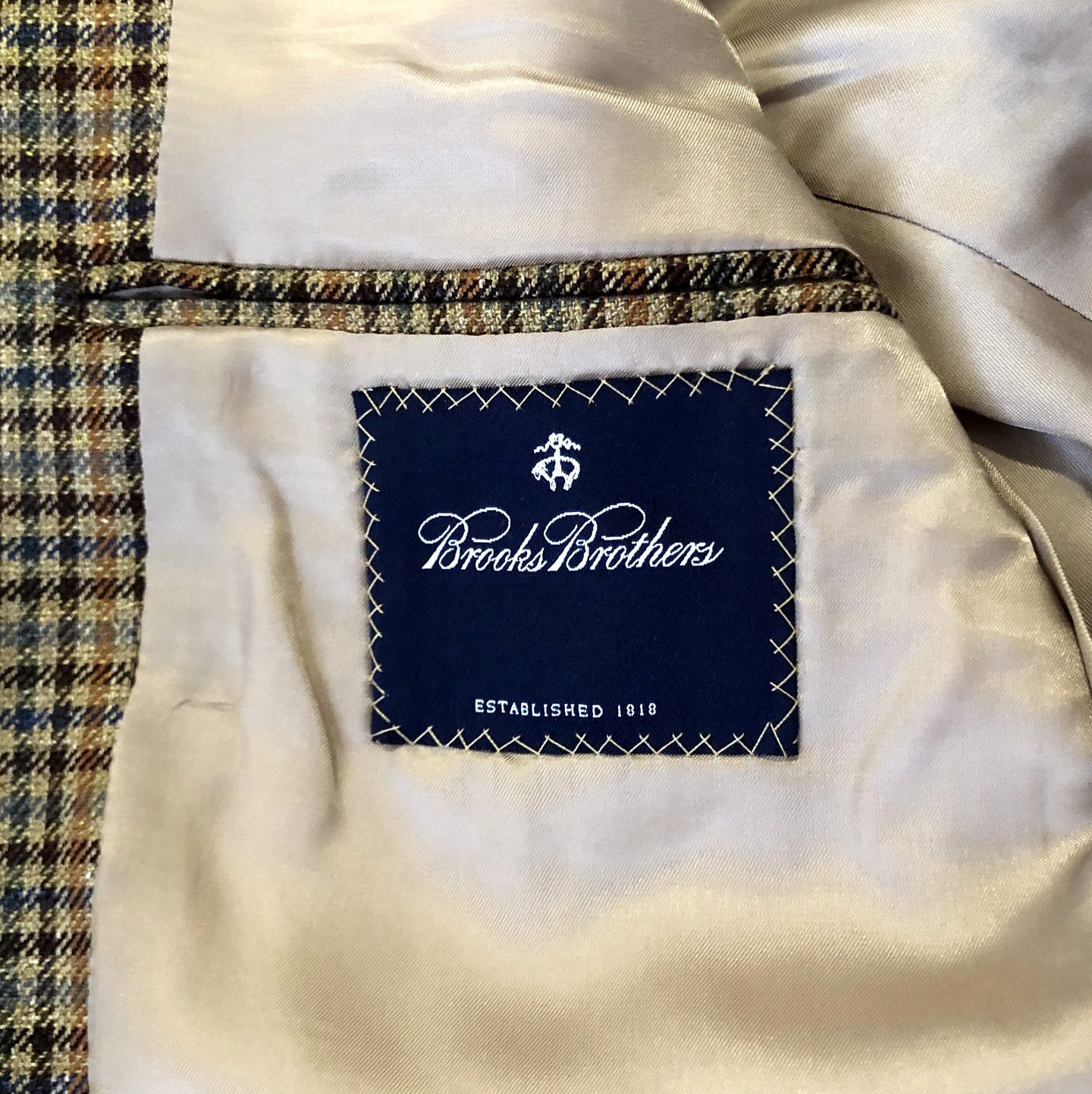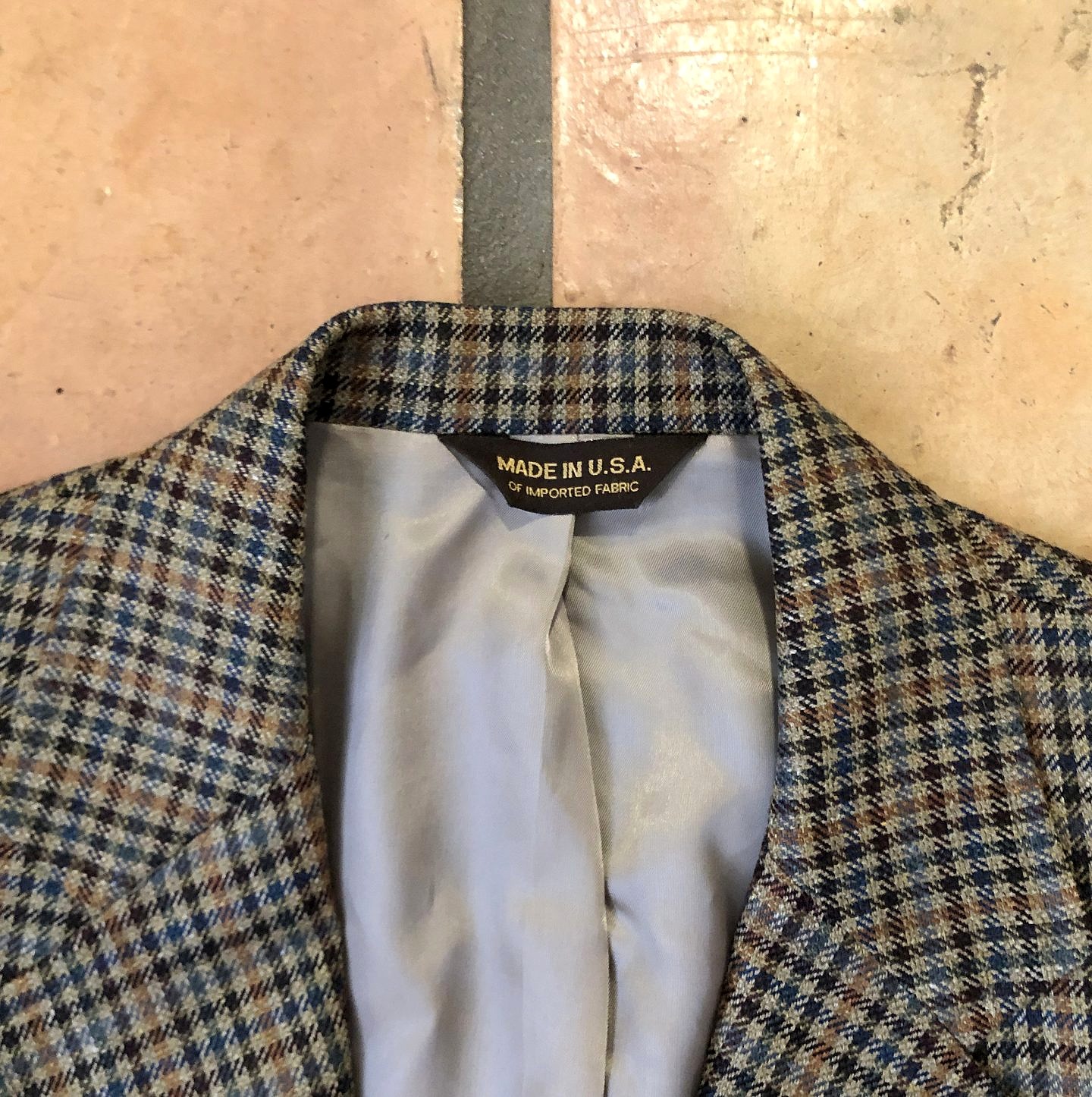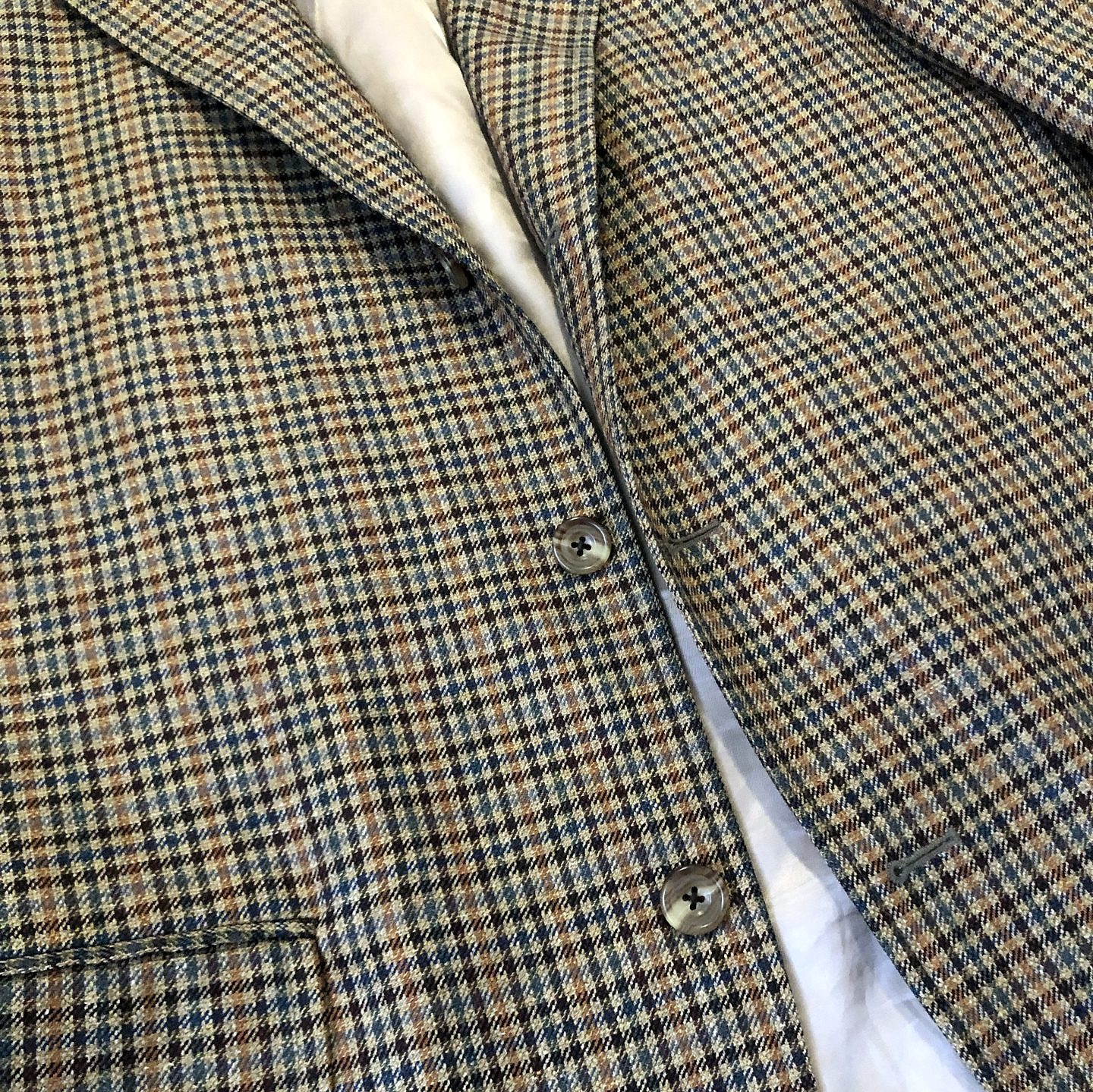 Luckily, the jacket fits me like a glove.  Seriously – in the shoulders, the body, the length, and the drape.  The sleeves need to be let out about 1″, but that's easy.  What's interesting about this jacket is that the sleeves were never finished.  I highly doubt this jacket was worn much, if at all.  There were a couple business cards in the front pocket, so maybe this jacket saw a happy hour or two…
But as you can see here, there are no buttons on the sleeves: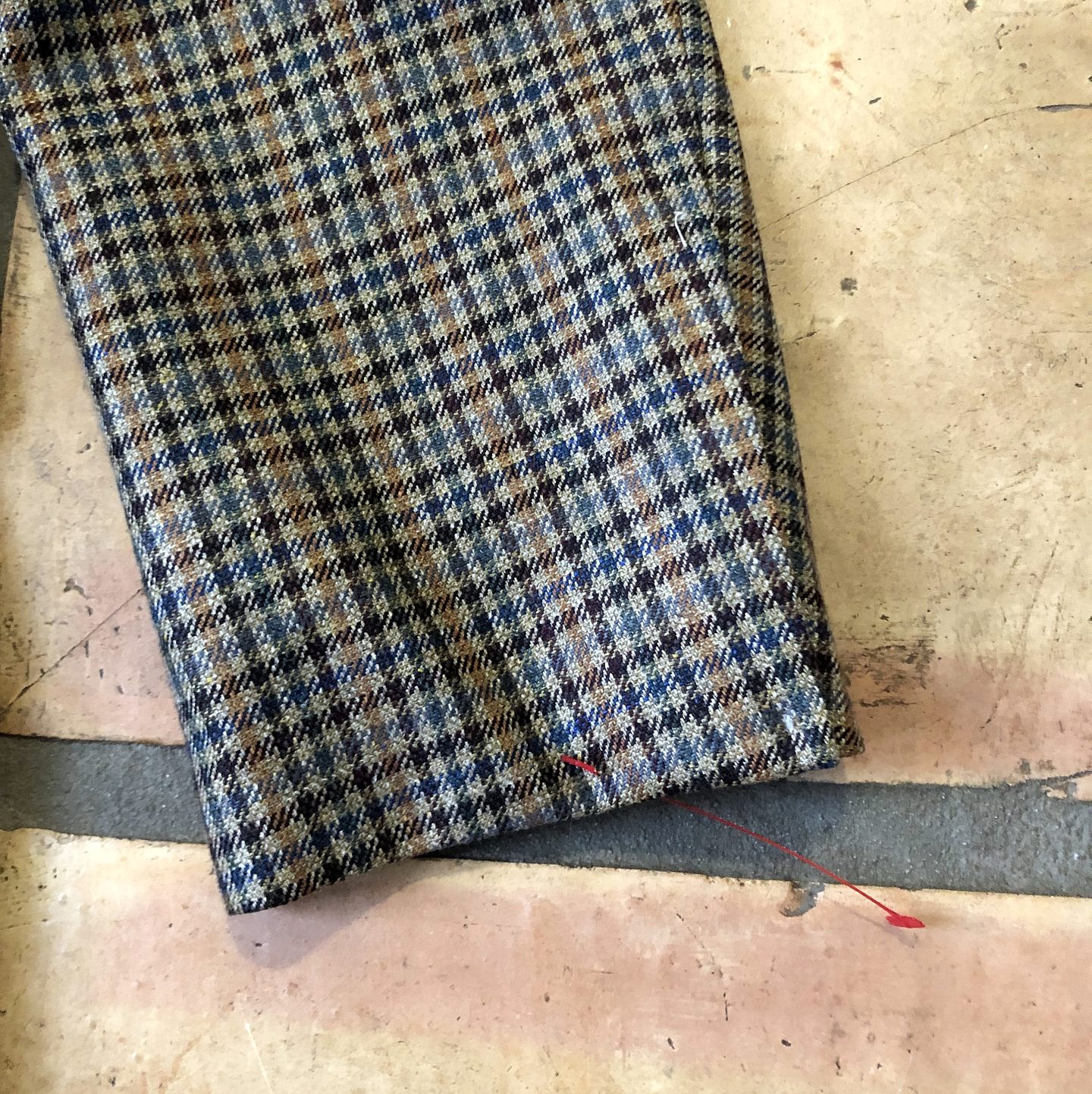 I expect that this will be an easy fix, and the buttons should be pretty easy to find.  The sleeves are constructed to be functioning button holes, so of course I'll opt for that.  Nothing my tailor can't handle.  All in all, I'm really excited about sporting this coat during the Fall and Winter.
A little further down the rack, I saw a cool blue color…  It stood out for obvious reasons, so I was intrigued…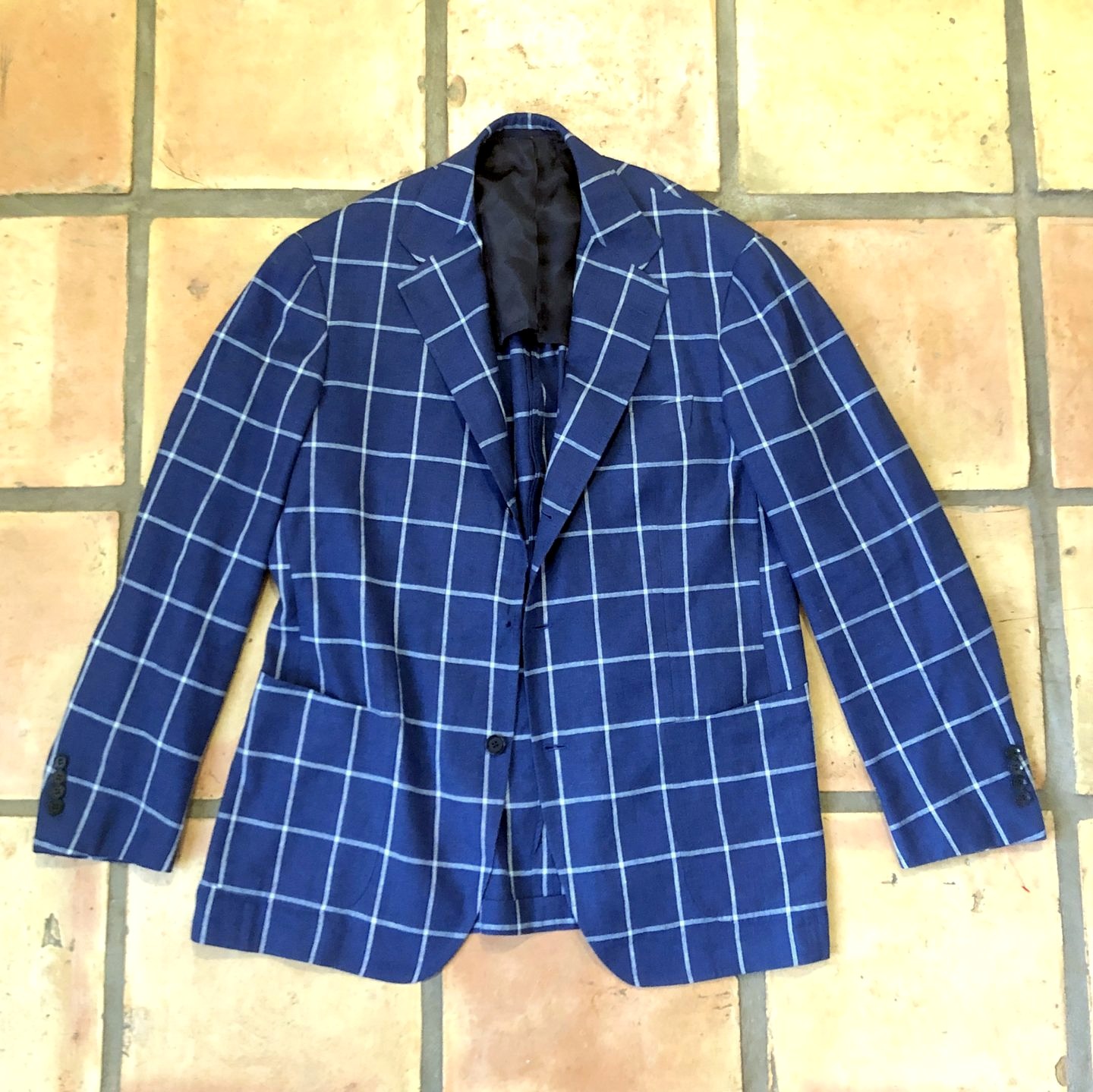 The fabric is super light, and the blue is more of an 'Air Force Blue' vs. a royal shade.  This was a really nice find…I was curious to see who made this one…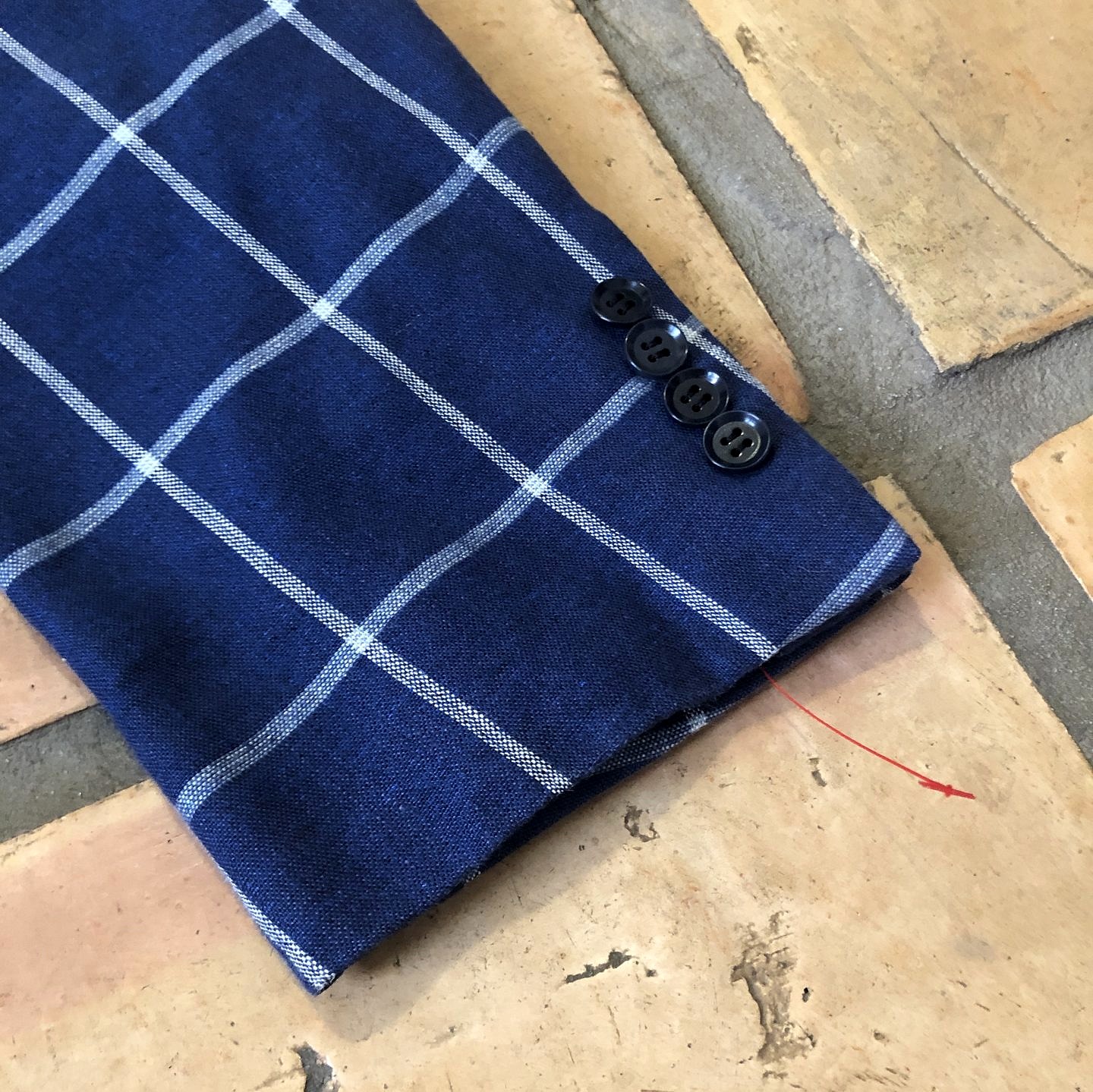 I opened it up, and yes, it's a Ring Jacket.  I came to know them a few years ago, and have drooled over their stuff ever since.  I did a post on them a while back…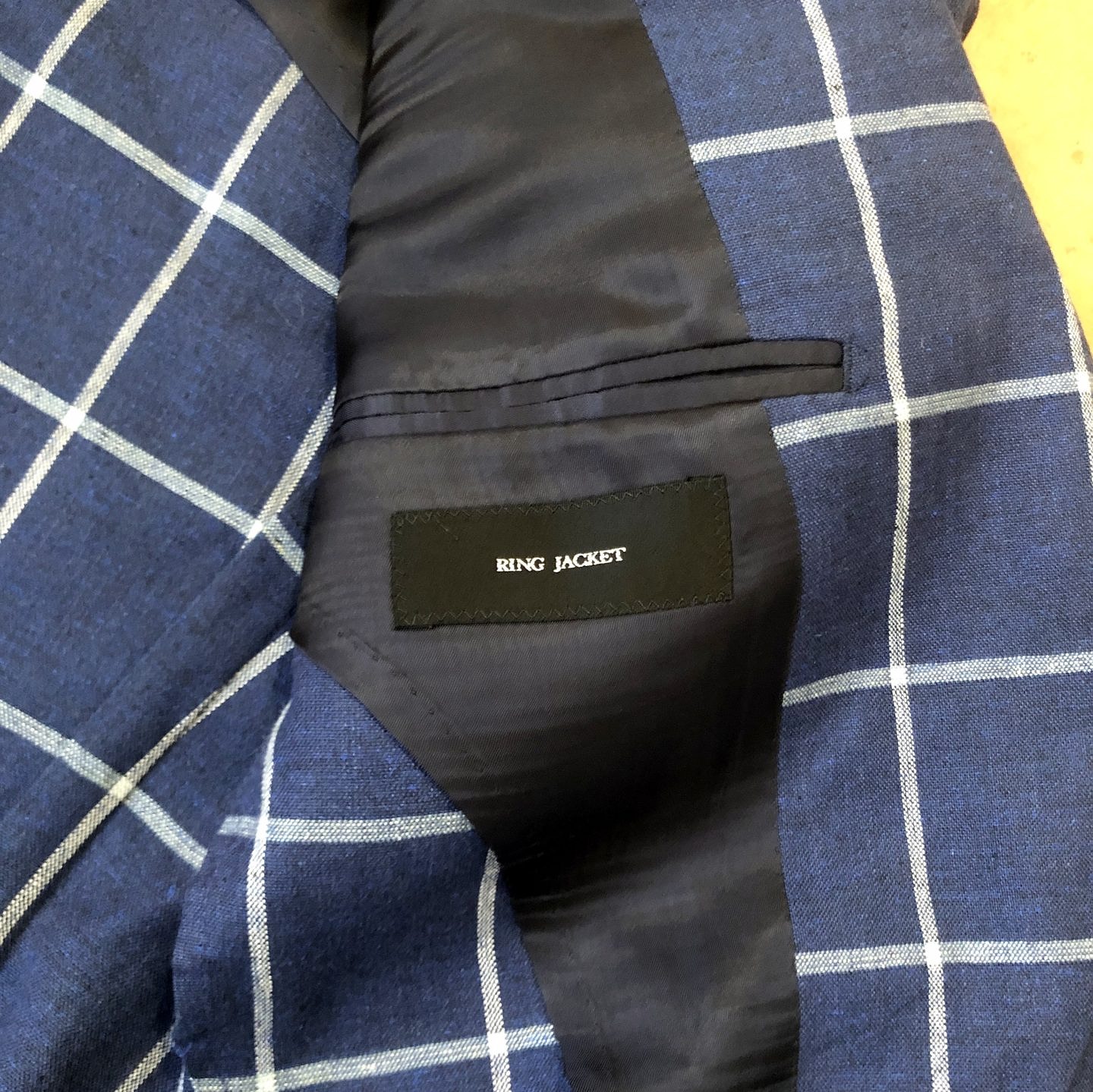 I tried the jacket on, and it fit like a glove.  It's totally unlined, a 3/2 roll with a slight dart.  Everything with this jacket is fantastic – the condition is like new, except the front middle button is missing: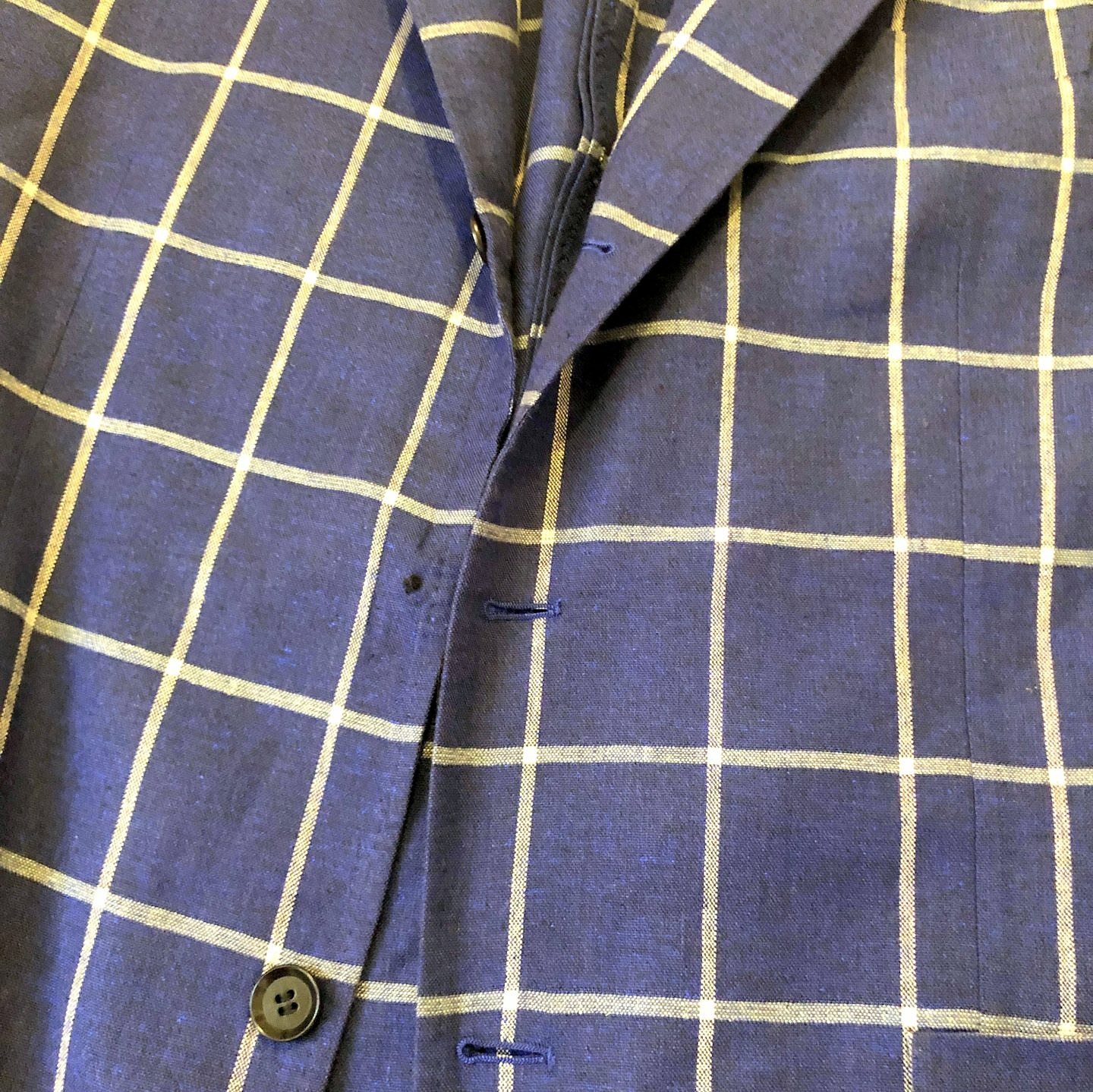 Again, another easy fix.  I should be able to do this myself, if I can find a button, or three buttons so I can replace what's there.  I'm more than happy to search on this one…  This isn't an everyday jacket, but should be fun to wear with white jeans and a pair of Res Ipsas during the Spring and Summer on date nights with Mrs. RCS.
This was a hot streak, and I know it won't last, but for a total cost of $12, I'll ride this wave as long as it'll take me…