I am not a procrastinator, but I completely missed the first release of Matt Hranek's 'A Man & His Watch' before it sold out.  It has been sitting my Amazon cart for a couple months, and finally arrived last Friday.  After all the praise that this book as received, I was very excited to sit down and give it a read.
Hranek is a really talented photographer and man about town.  His social media presence is exactly what it should be: a capsule of one's life.  His job(s) bring him to some incredible places, and he tells those stories very well, even if only in pictures.  'A Man & His Watch' is one perspective of his interests: the relationship between some really cool guys and their favorite timepieces.  In the vein of Coggins' 'Men and Style', it's a collection of stories, which make this book prime for easy access.
The book in concentrated; each story is roughly a page or two, accompanied by a detailed image of their actual timepiece.  What's great about the book is that the collection isn't all super high-end watches (which is exhausting), but rather watches that tell stories.  Mind you, there are plenty of high end, drool-worthy watches, but there are as many entry level digital watches that are more about the story.  Some of my favorite examples:
Alessandro Squarzi's Vintage Rolex Submariner
Max Wastler's Ironman & Fat Eddy's Strap (I literally had the exact same setup…need to bring it back)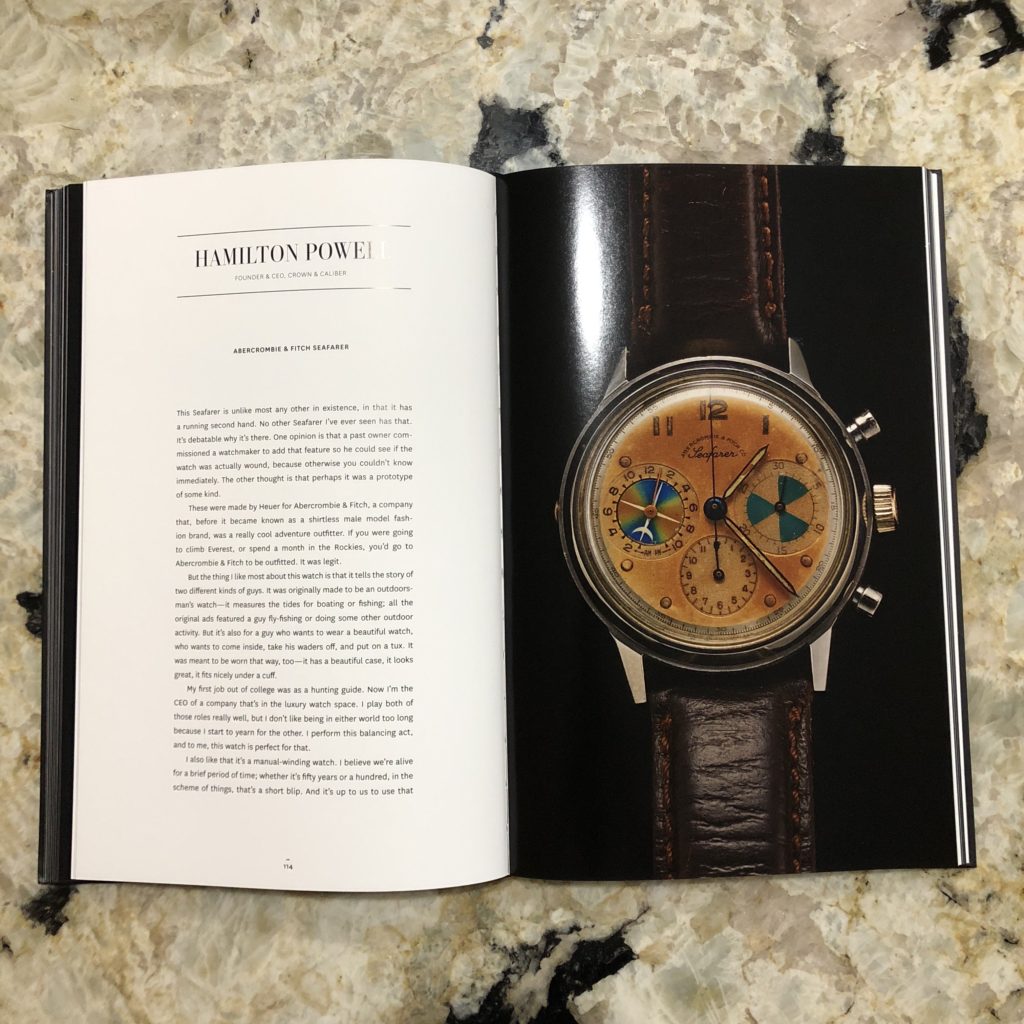 Hamilton Powell's Abercrombie & Fitch Seafarer
The subject of the book is watches, but it's more about the stories.  Some of them are extremely personal, and illustrate the connection men have to their watches.  I've always believed that besides a wedding band, a watch is the most important, and personal item that a man can own.  It doesn't have to be expensive, but sentimental.  'A Man & His Watch' proves that theory, in spades.