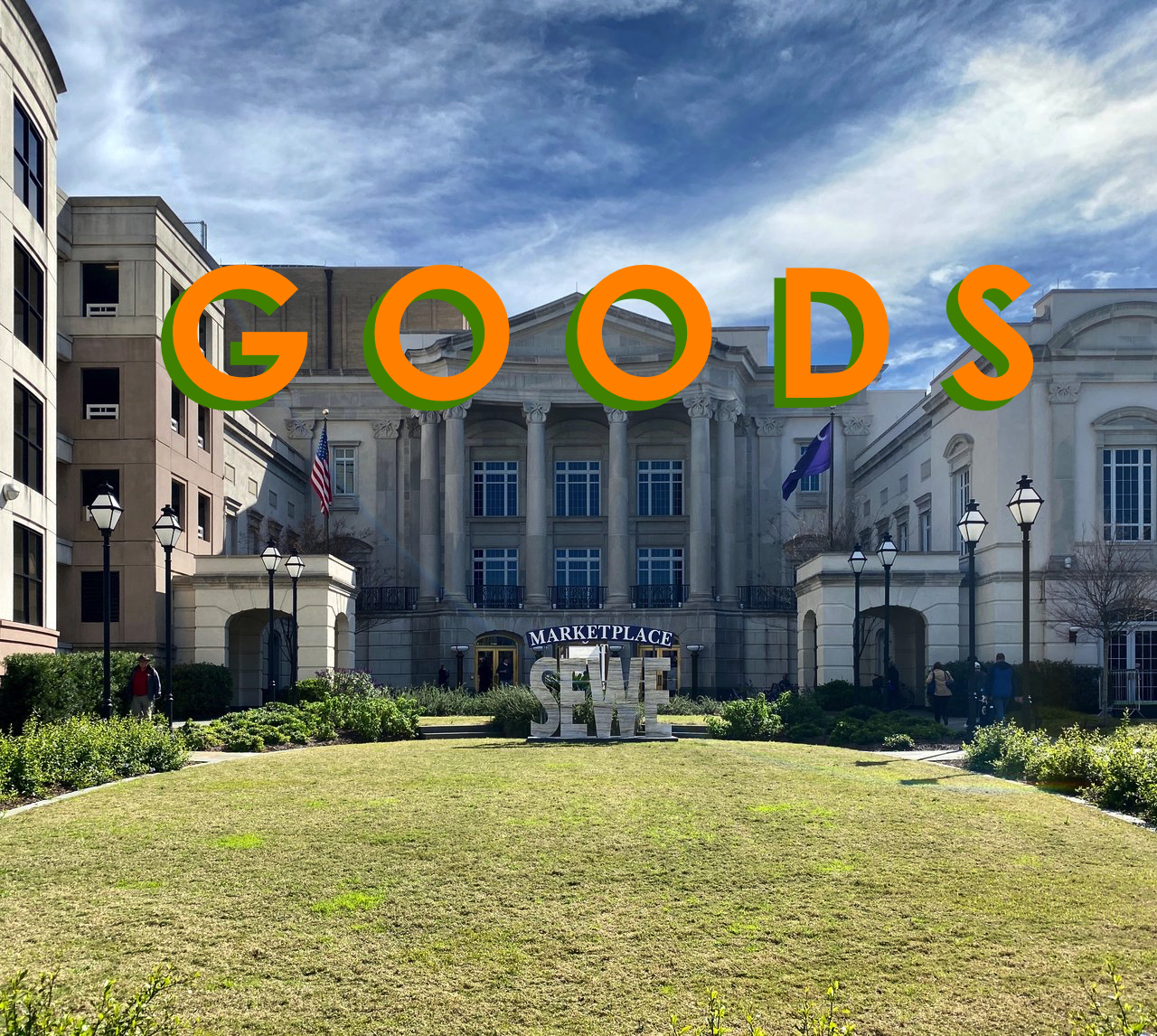 OK, OK, let's get to the 'goods' of SEWE.  Most of you readers have seen the Instagram images of all the stuff you see at SEWE, so I want to focus on some of the really cool and unique things I saw while spending some time in the low country.
First up – Ball and Buck showed off their customized Jeep CJ-8 Scrambler.  This jeep is a true testament to American craftsmanship.  Bird Buggy does the work, turning an old scrambler into something like you've never seen.  Add in brass hardware, old school camo, and a totally rebuilt engine, and you are looking at one bad ass ride.  There was a lot of drool all over this bad boy: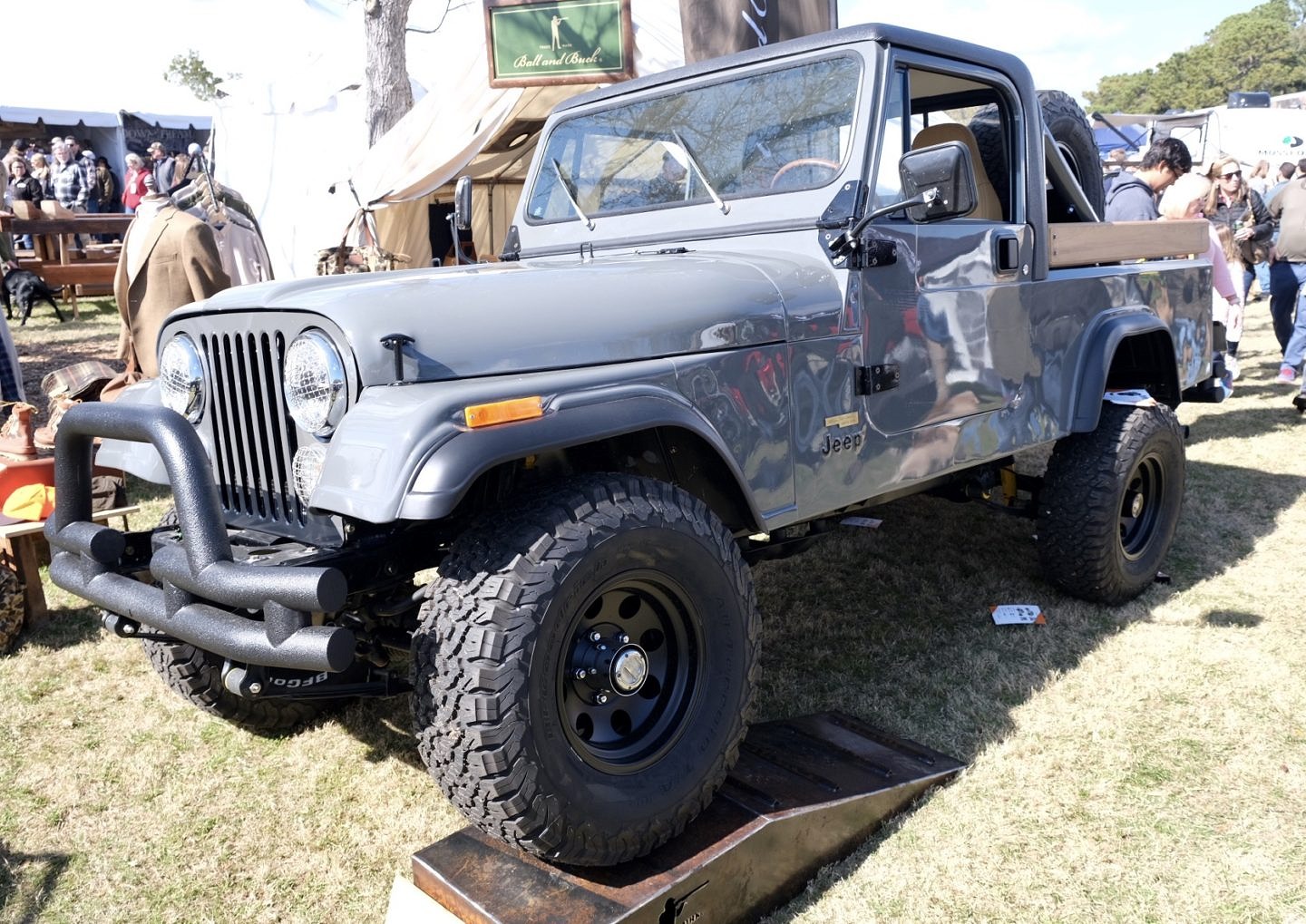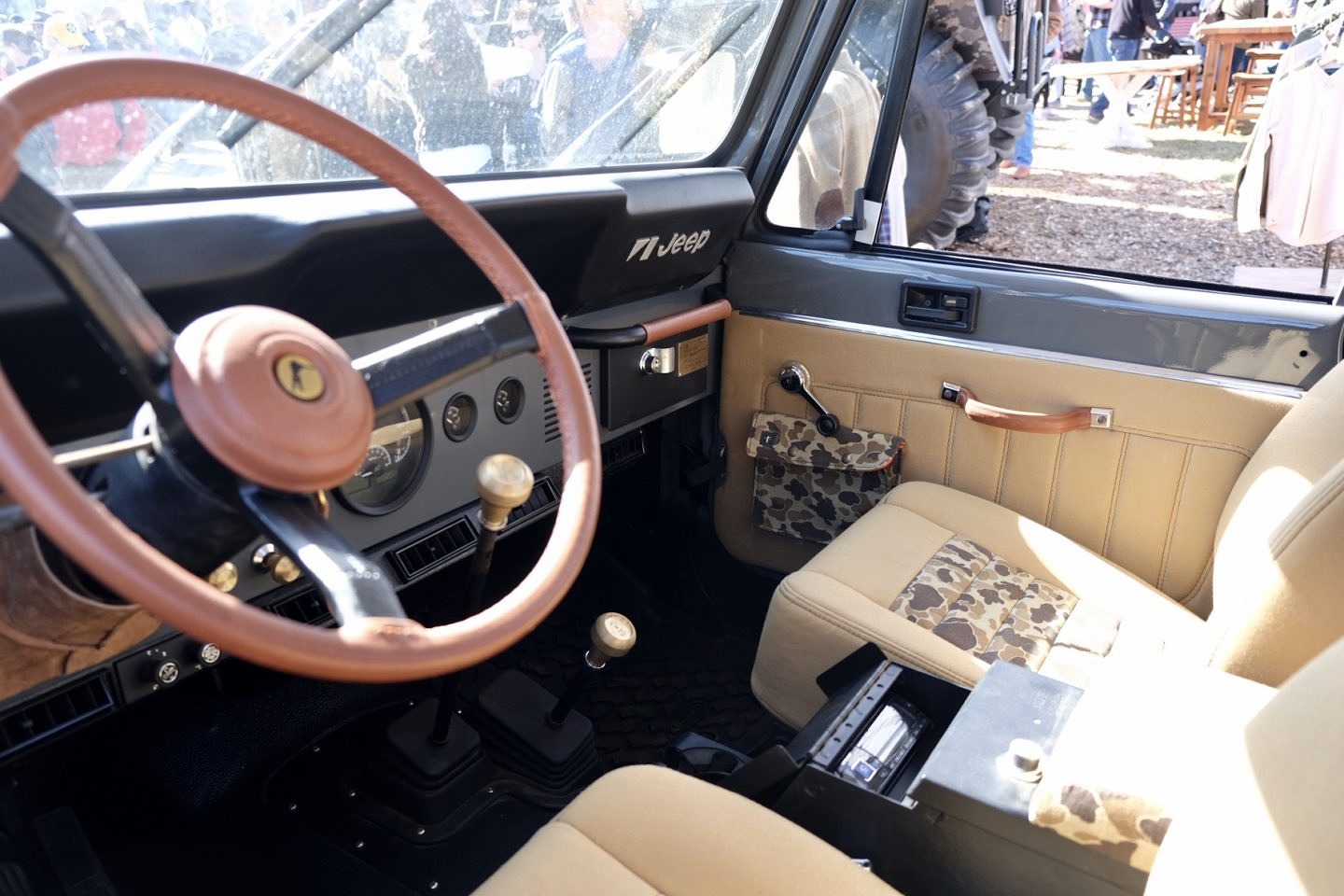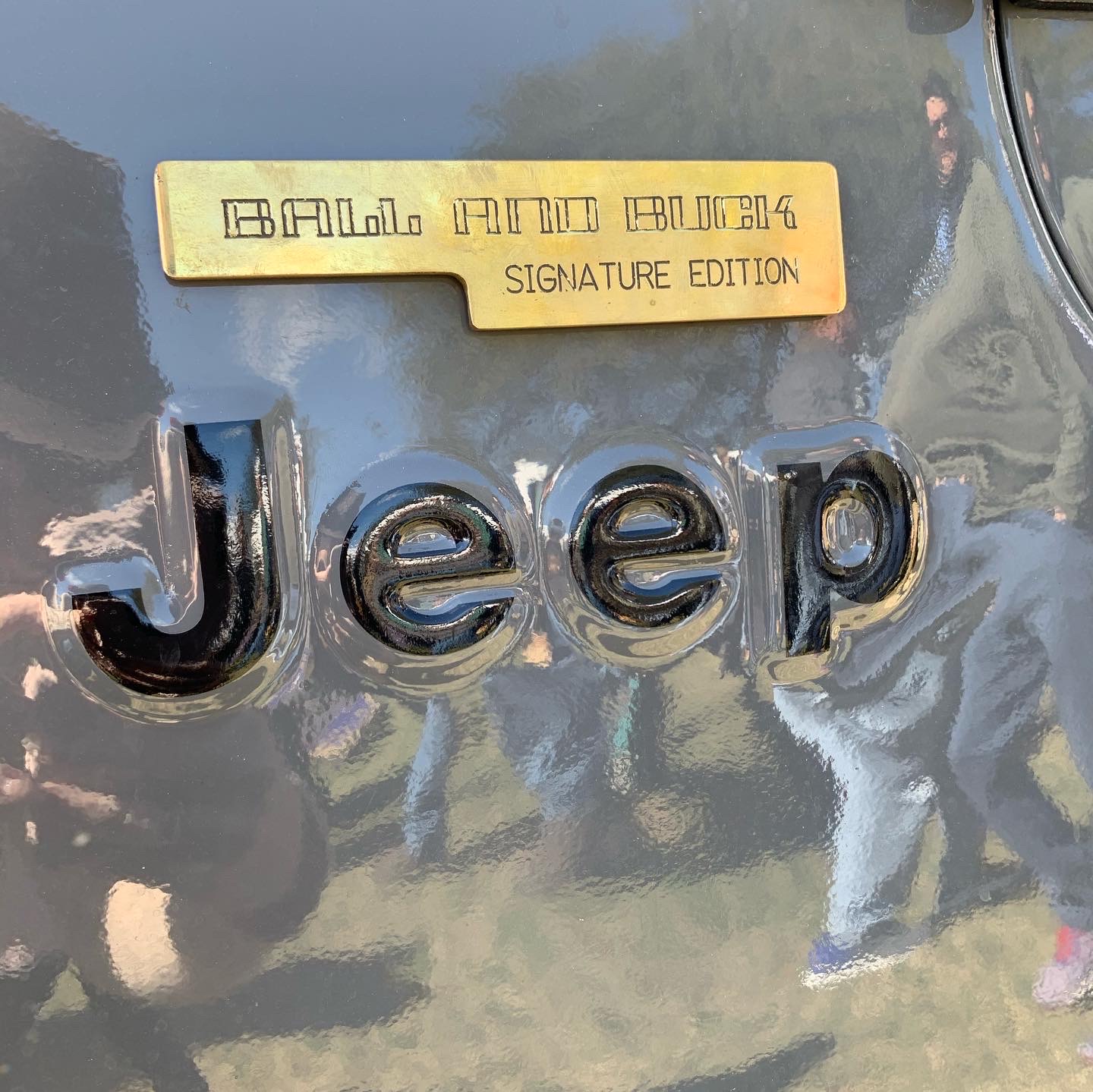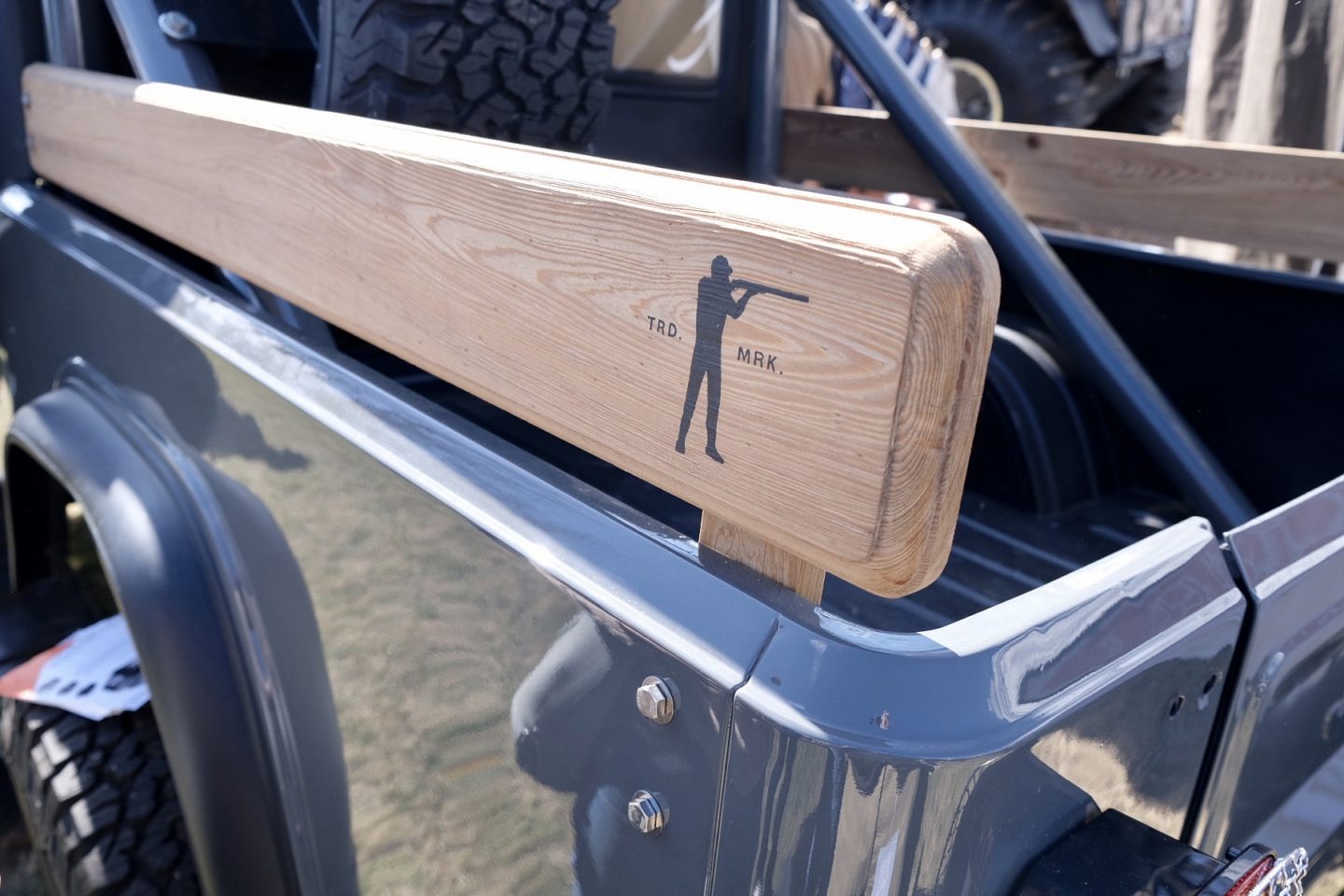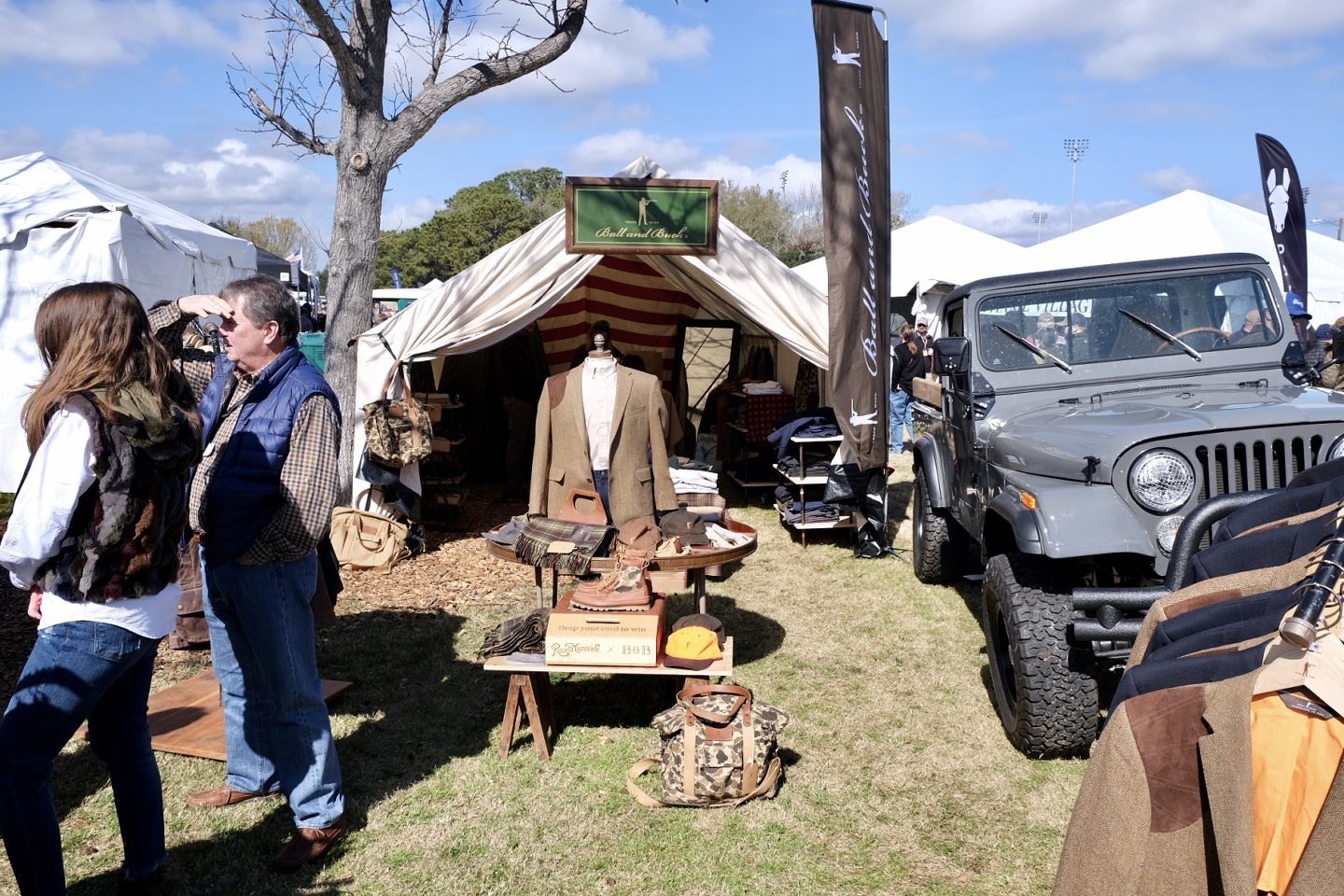 And in other Ball and Buck news: their iconic old school camo Blind Bag is back in stock.  This is one of my favorite bags – not just for the field, but for quick weekend trips away or as a general tote bag for bumming around town.  Hurry – they sell out quick.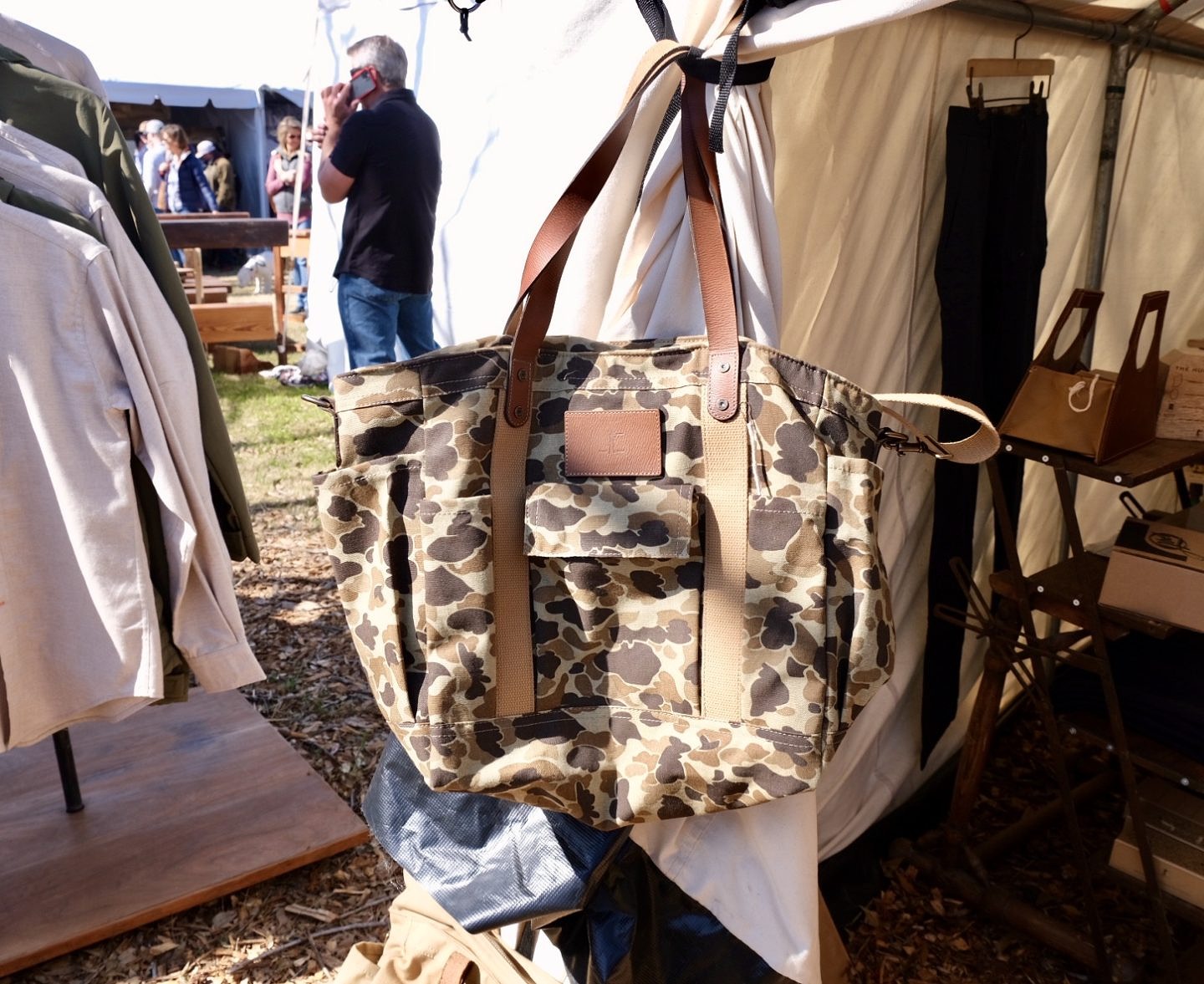 Another star of Brittlebank was Over Under.  They really pull out all the stops for SEWE.  The Jacksonville, FL based company does a great job of integrating field wear (a.k.a. Lodge Wear) into everyday wear.  Here are some goodies: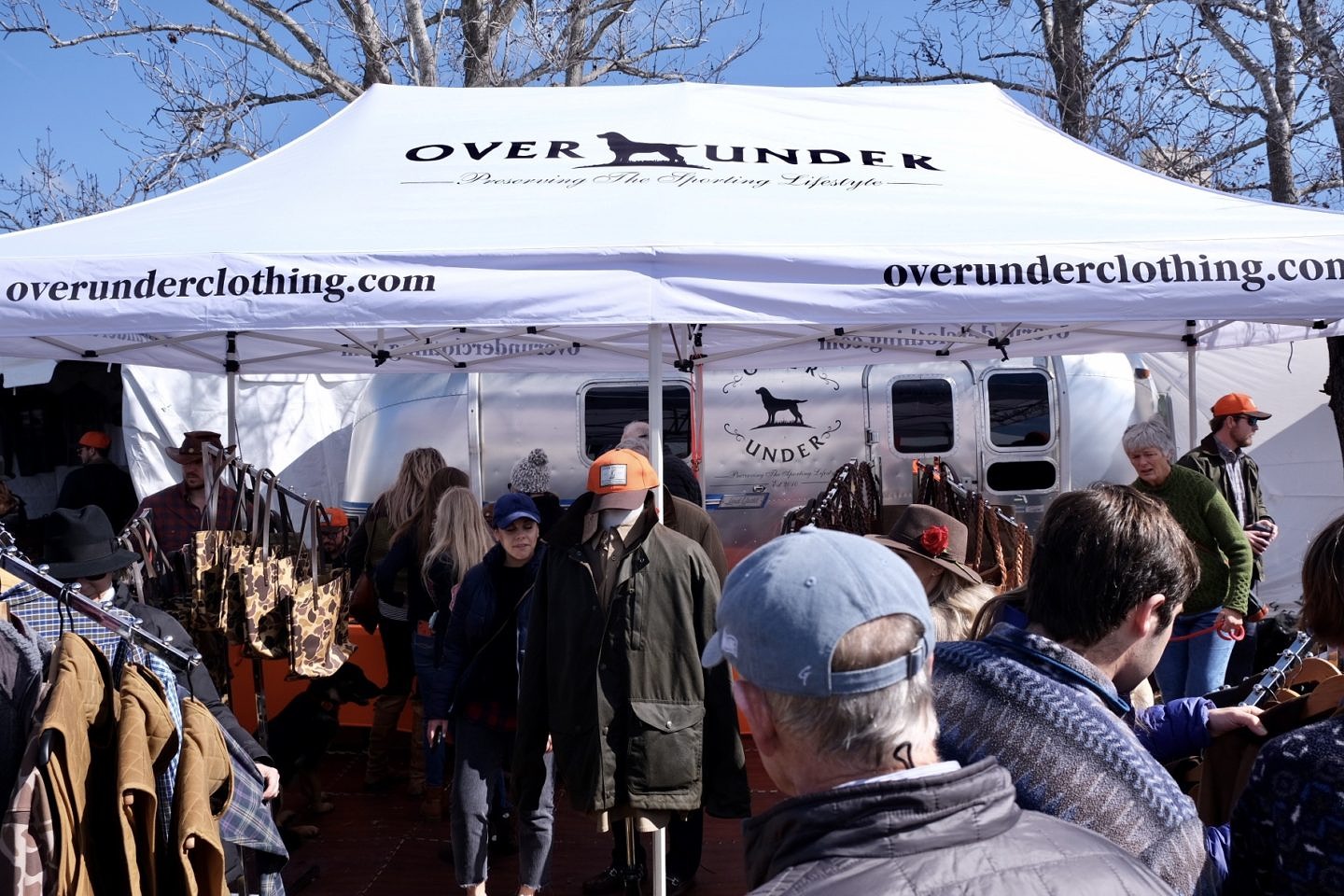 Oh, did I mention that they teamed up with Bird Buggy for one of the coolest Scouts you've ever seen?  Literally – no stone unturned.  Dog GPS.  Pistol holsters.  Camo seat covers.  Blaze seat tops to mimic the Over Under Field Coat.  Custom scene paint jobs.  It's incredible: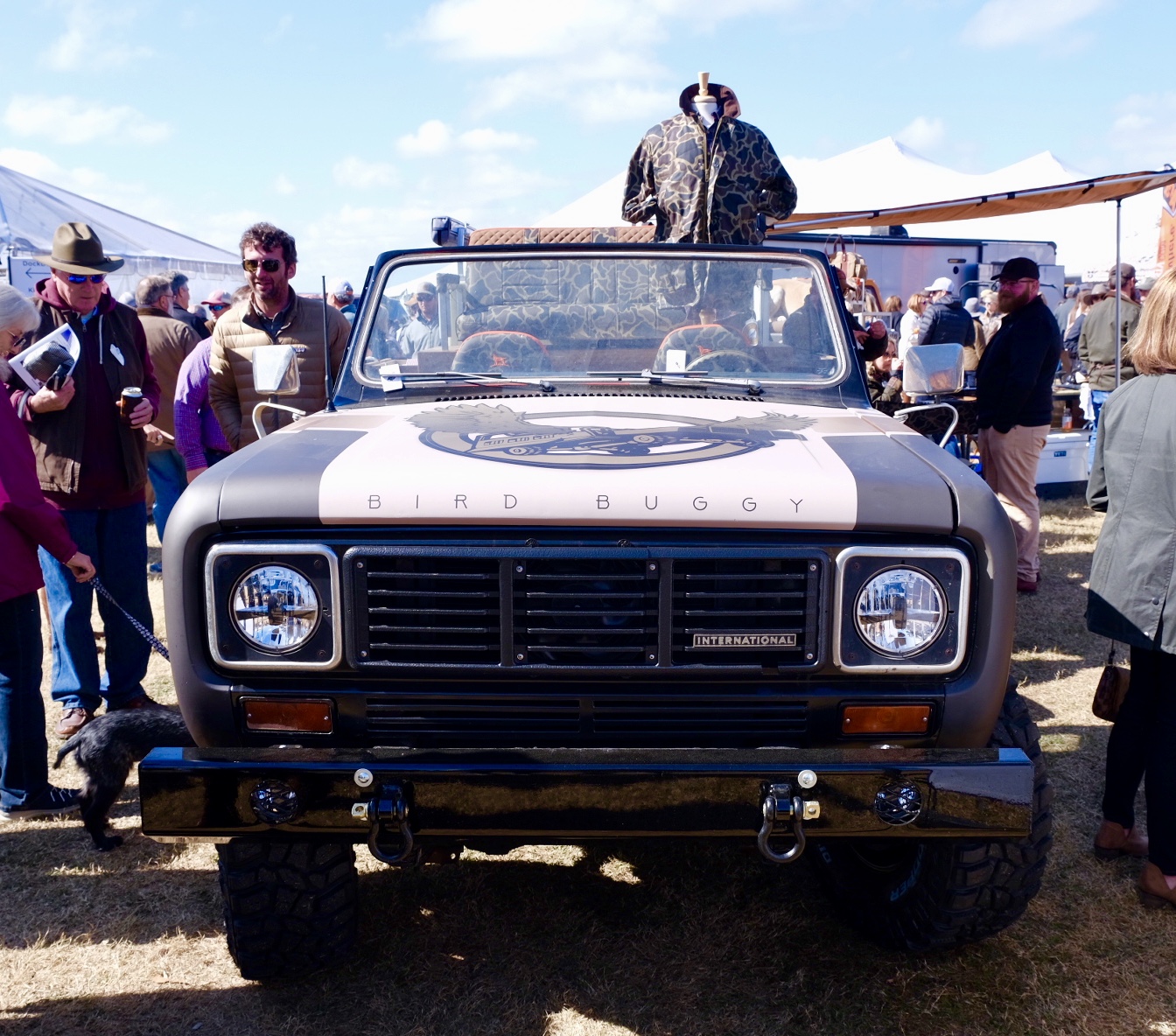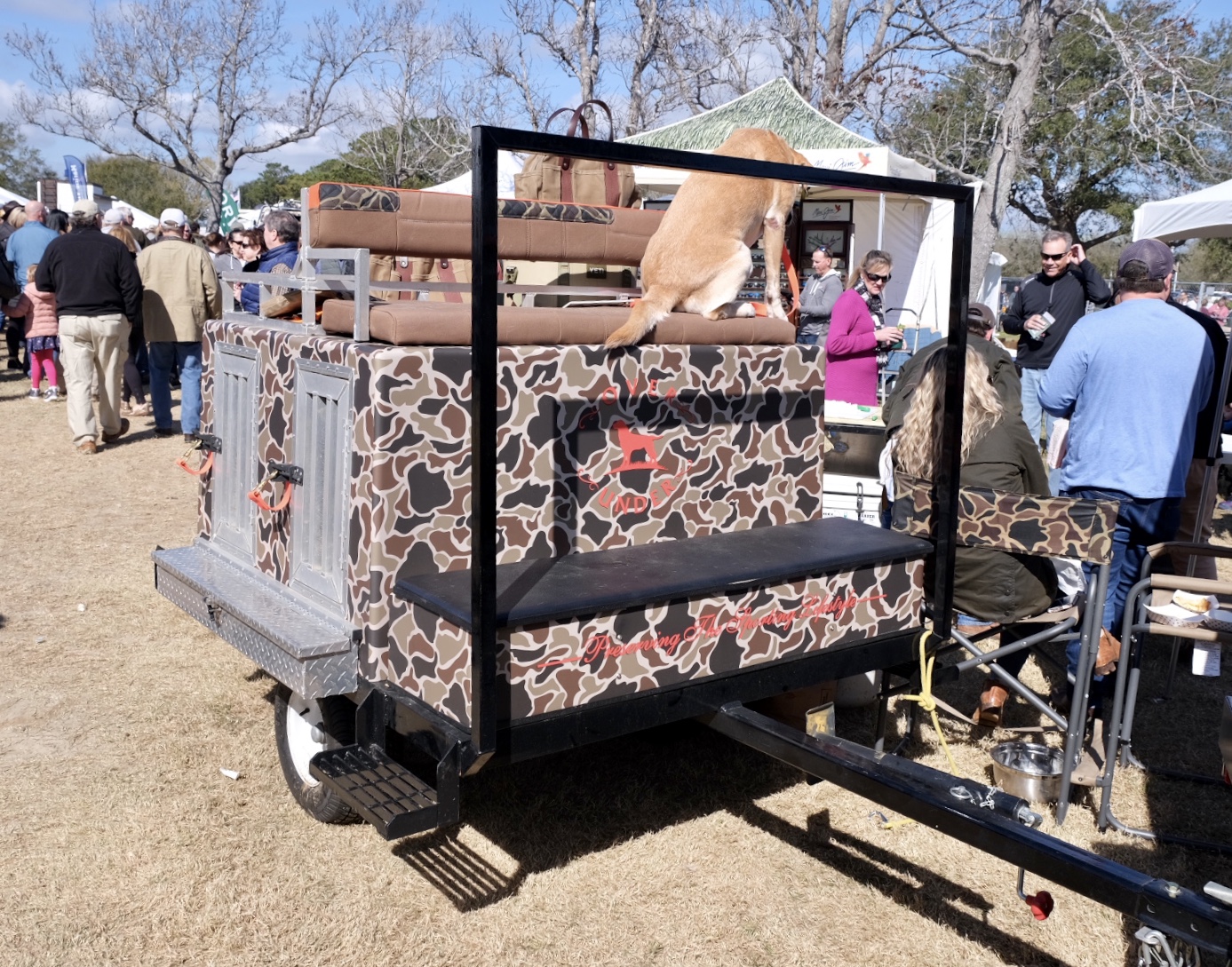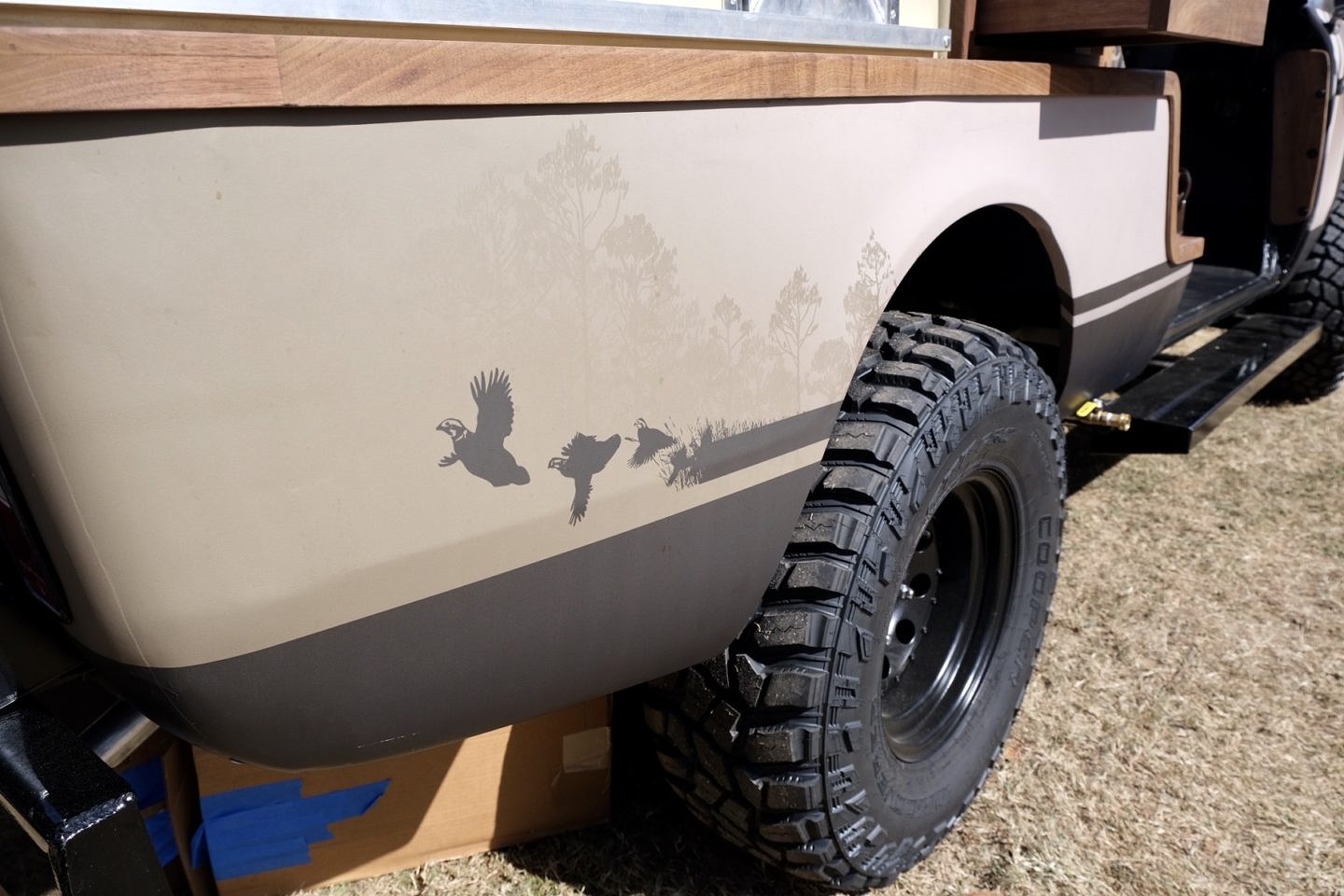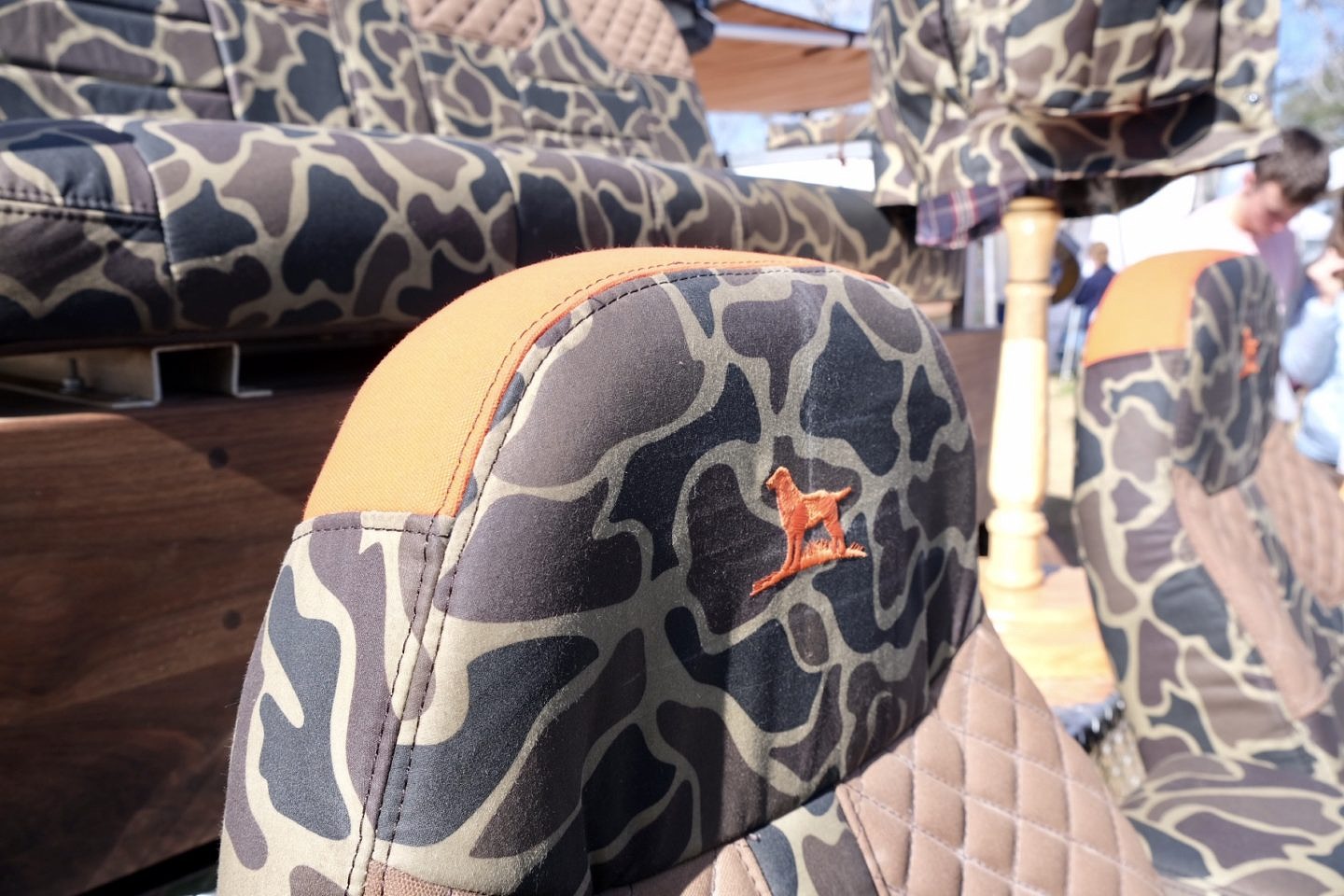 Their new camo waxed Field Coat is absolutely incredible.  I seriously can't wait for this bad boy: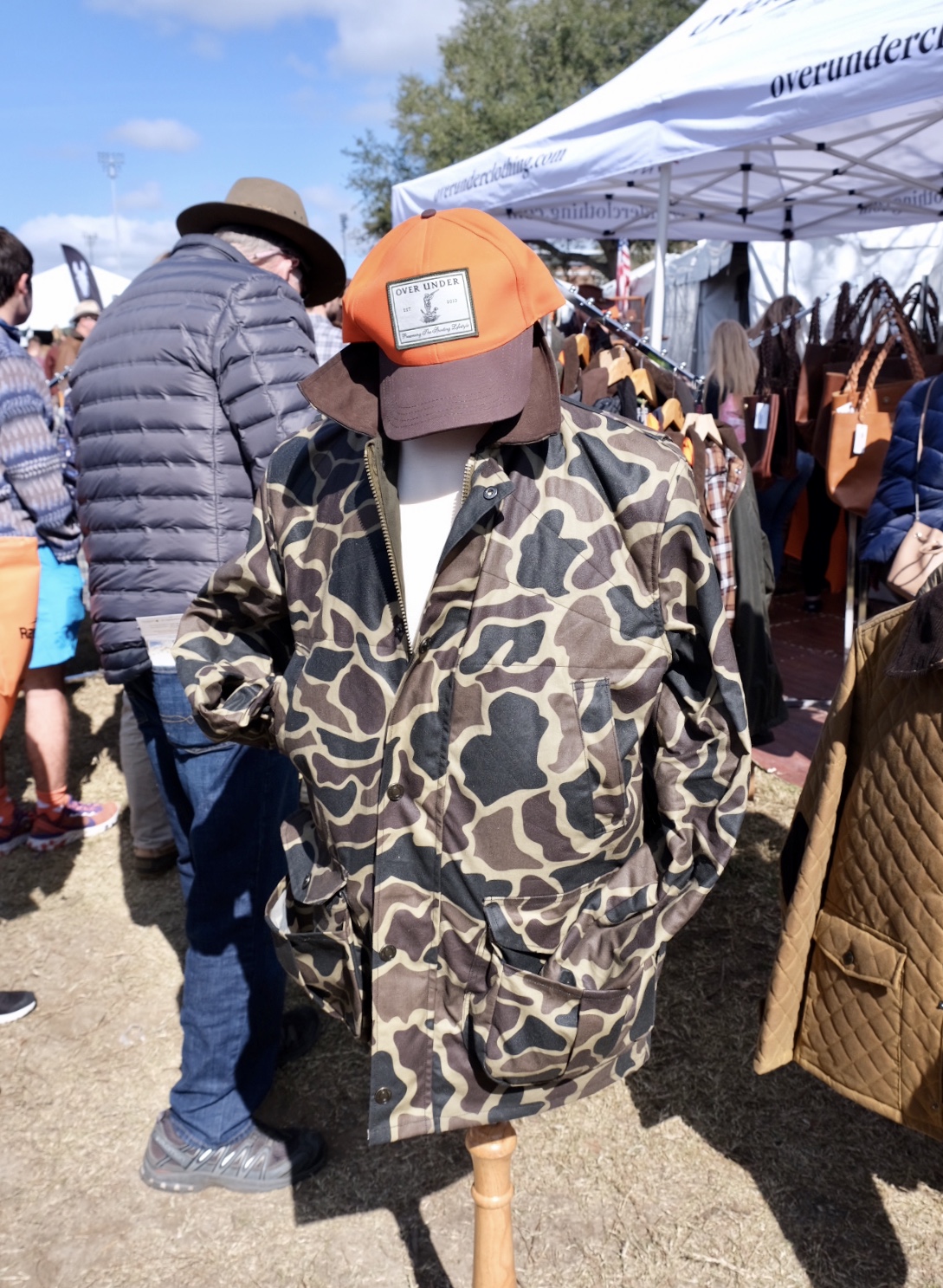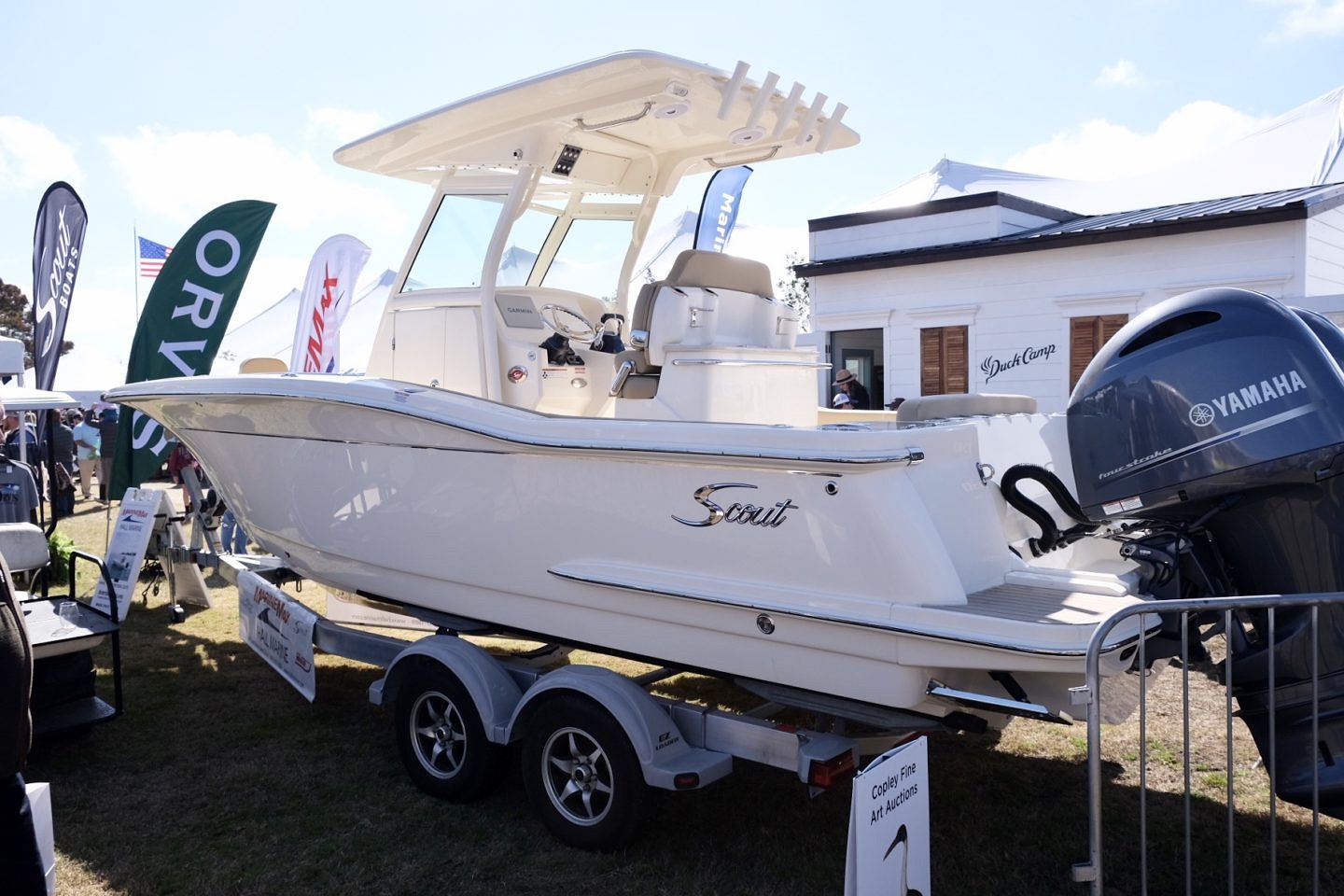 The Galliard Center is much more booth-friendly.  A lot of fantastic brands set up shop under a roof and in some conditioned air.  The good folks at Hook & Gaff, Tom Beckbe, Wren & Ivy, Grady Ervin, and a bunch of knife companies set up shop.  Here are some highlights:
One of the best new 'brands' I saw was Fishing on Jupiter.  Artist Kyle Brown does a FANTASTIC job: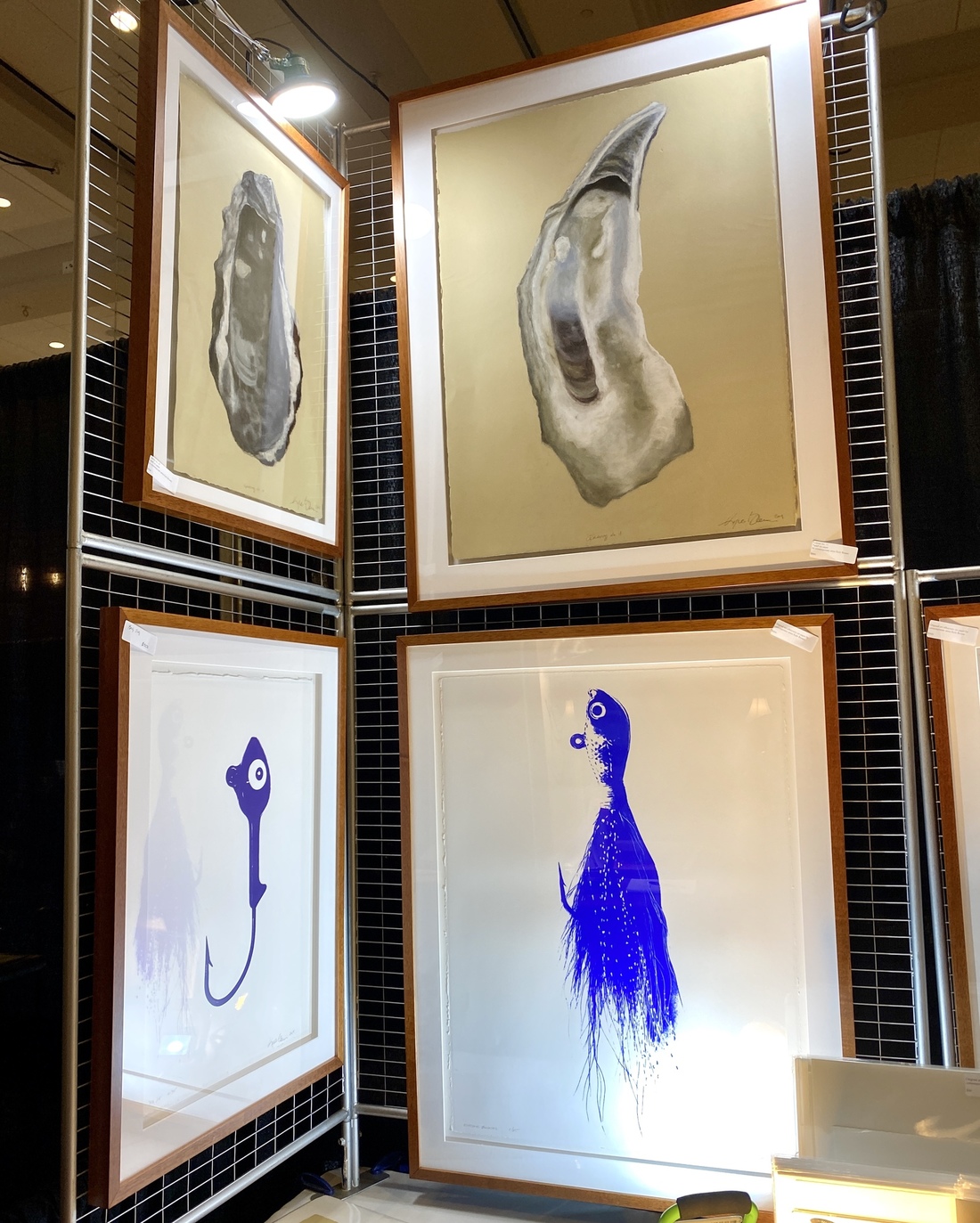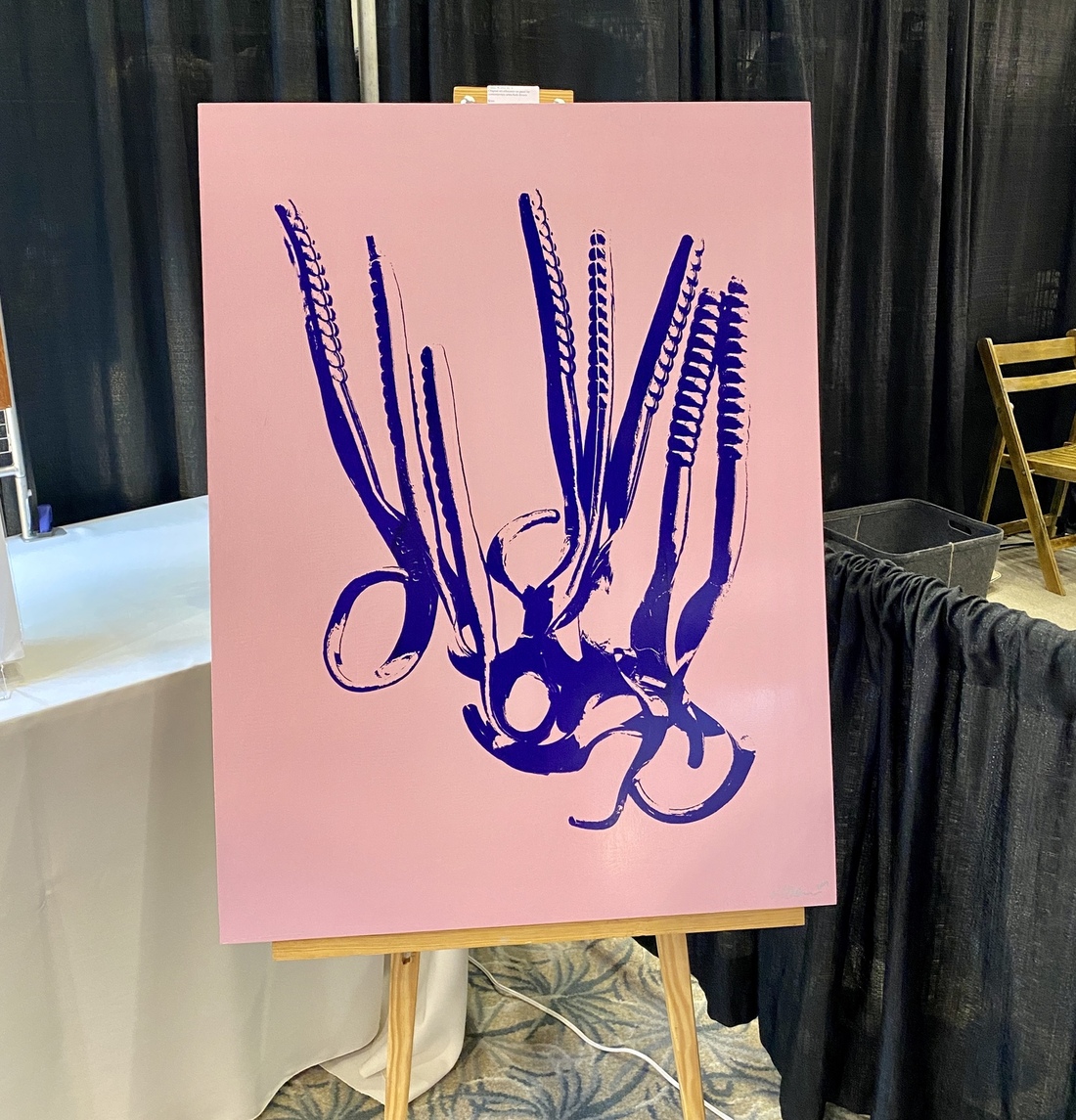 Much more to come on Kyle and Fishing on Jupiter.
The Orvis artist Tim Johnson was actually working on some cork.  Really cool to see: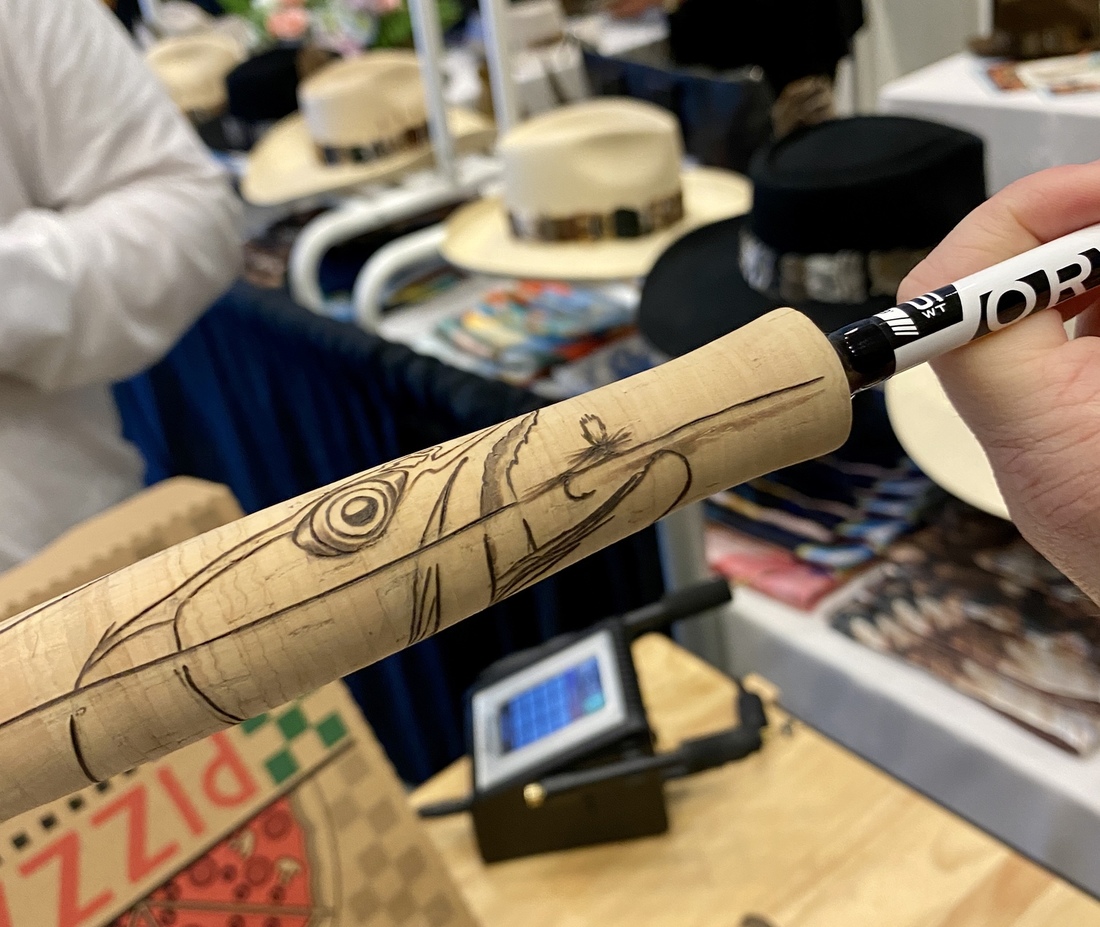 Shotguns were a thing: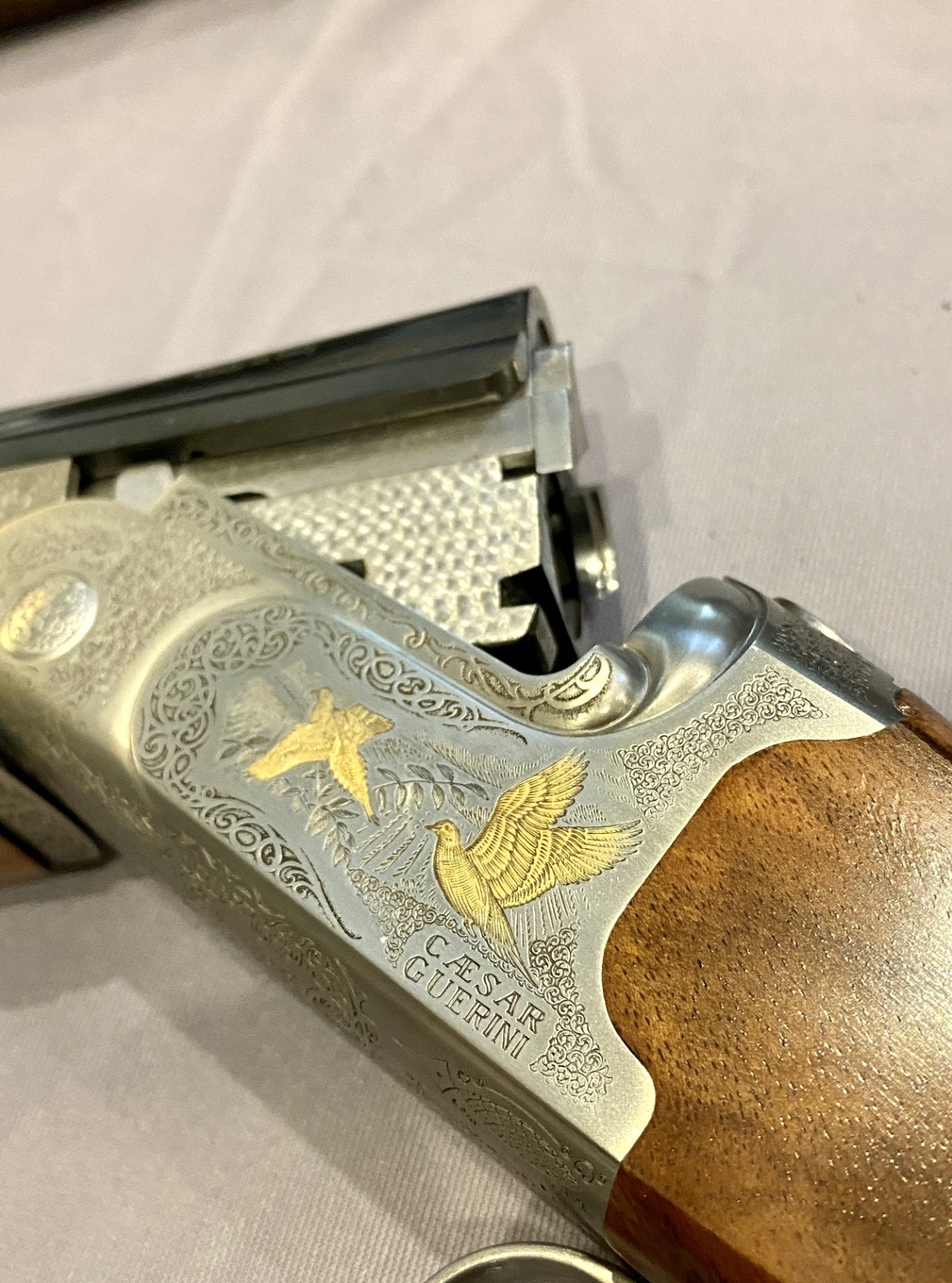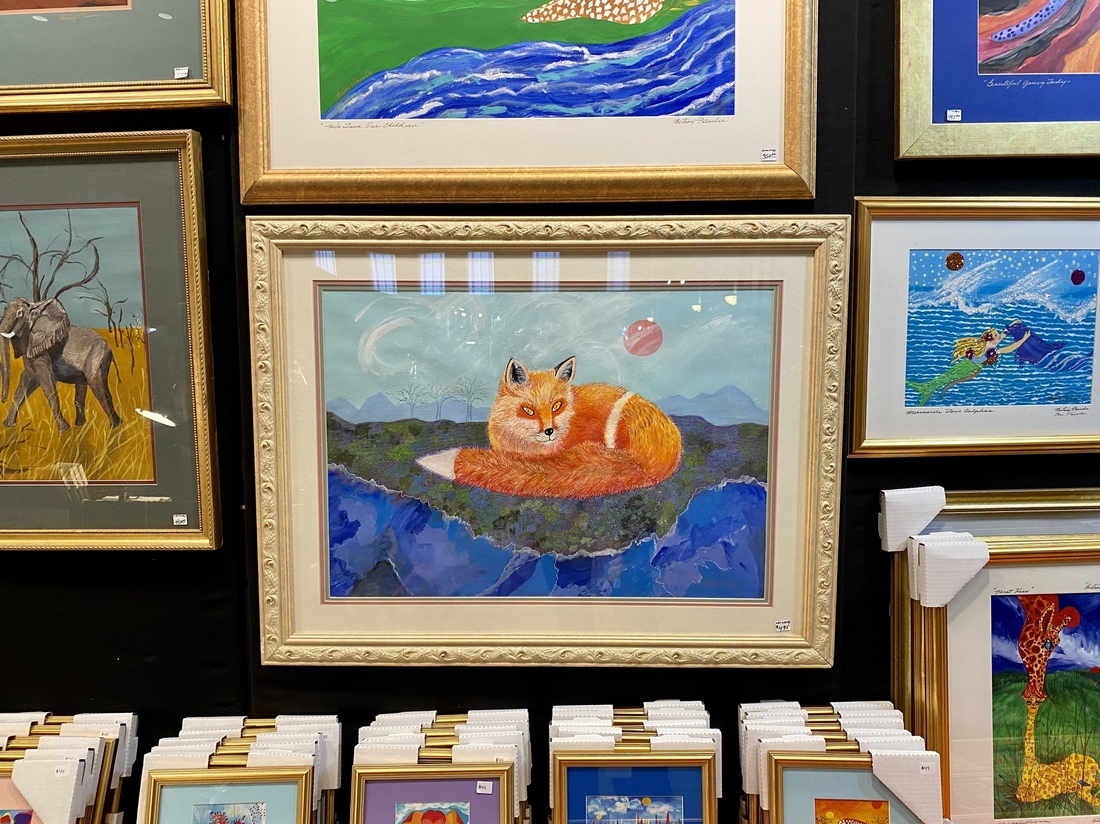 Russell Moccasin had set up shop, and was absolutely slammed with folks waiting to be fitted the entire time we were there.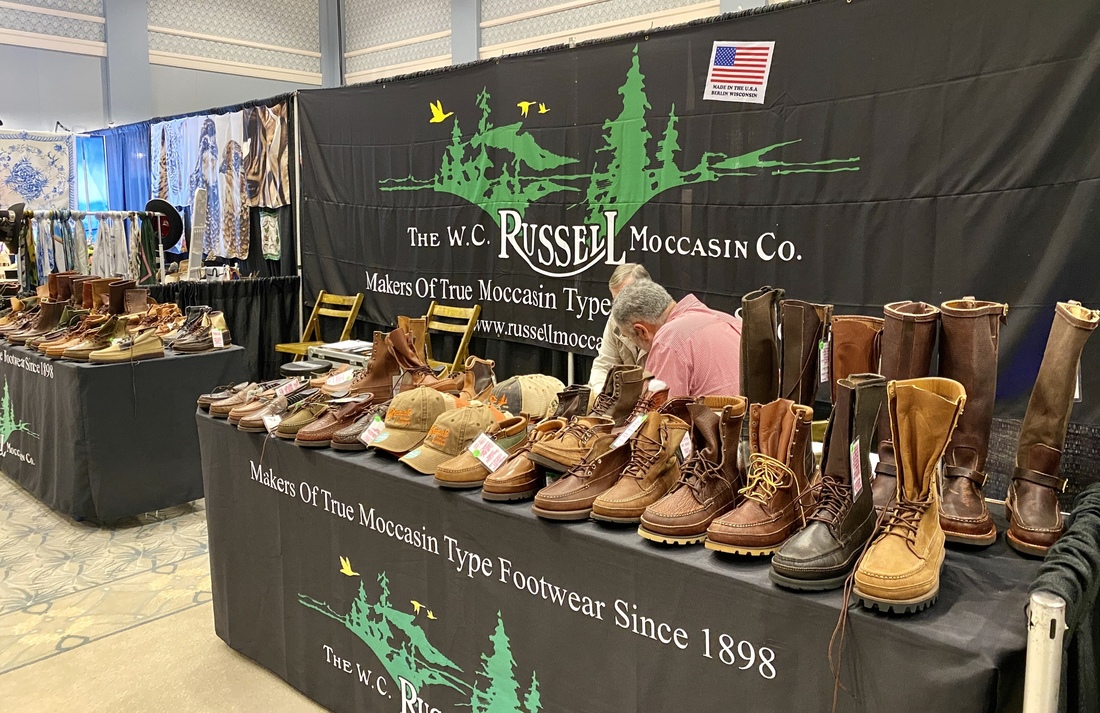 The star of the show: their full alligator Zephyr boots.  These are seriously slick…incredible.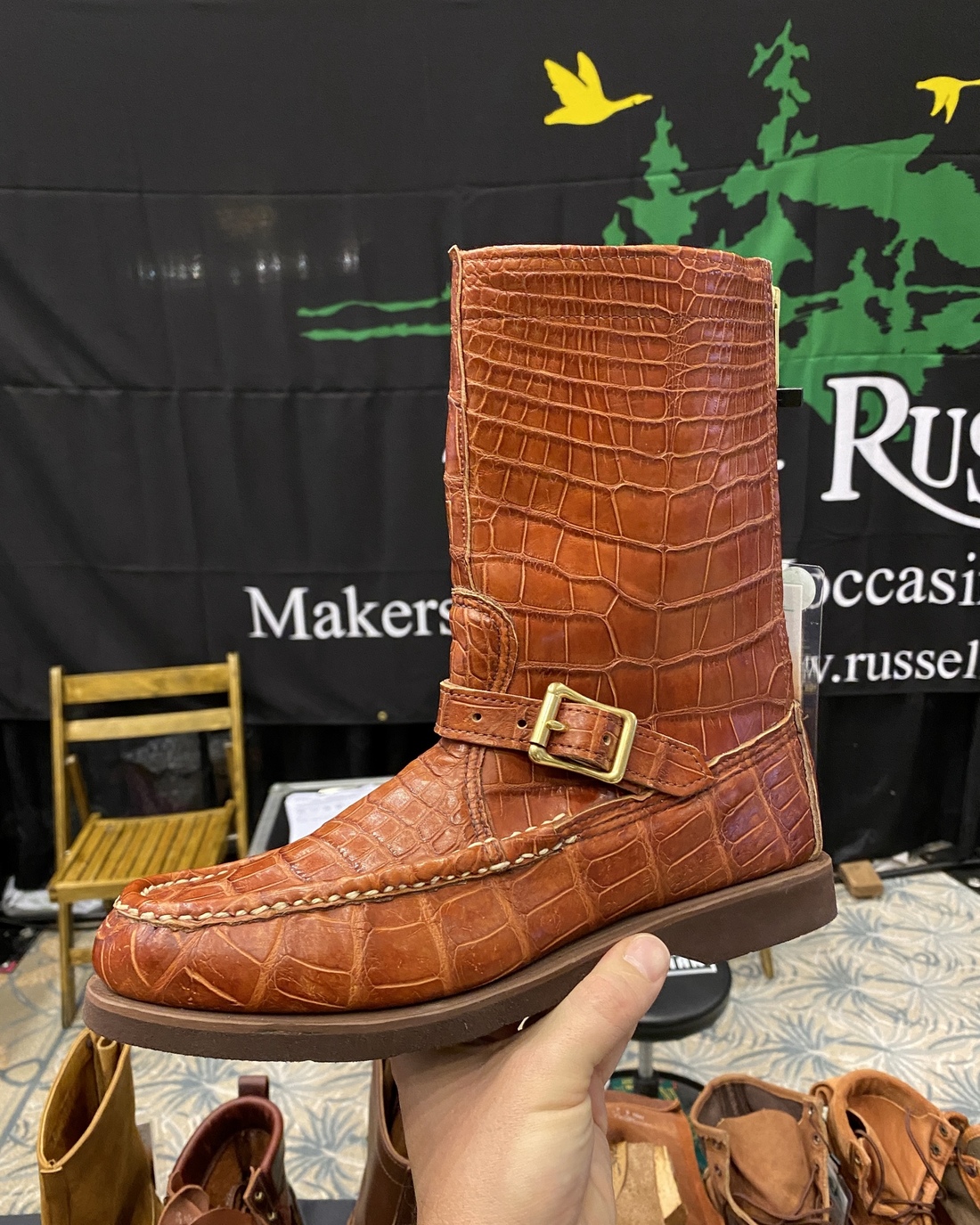 I love old books: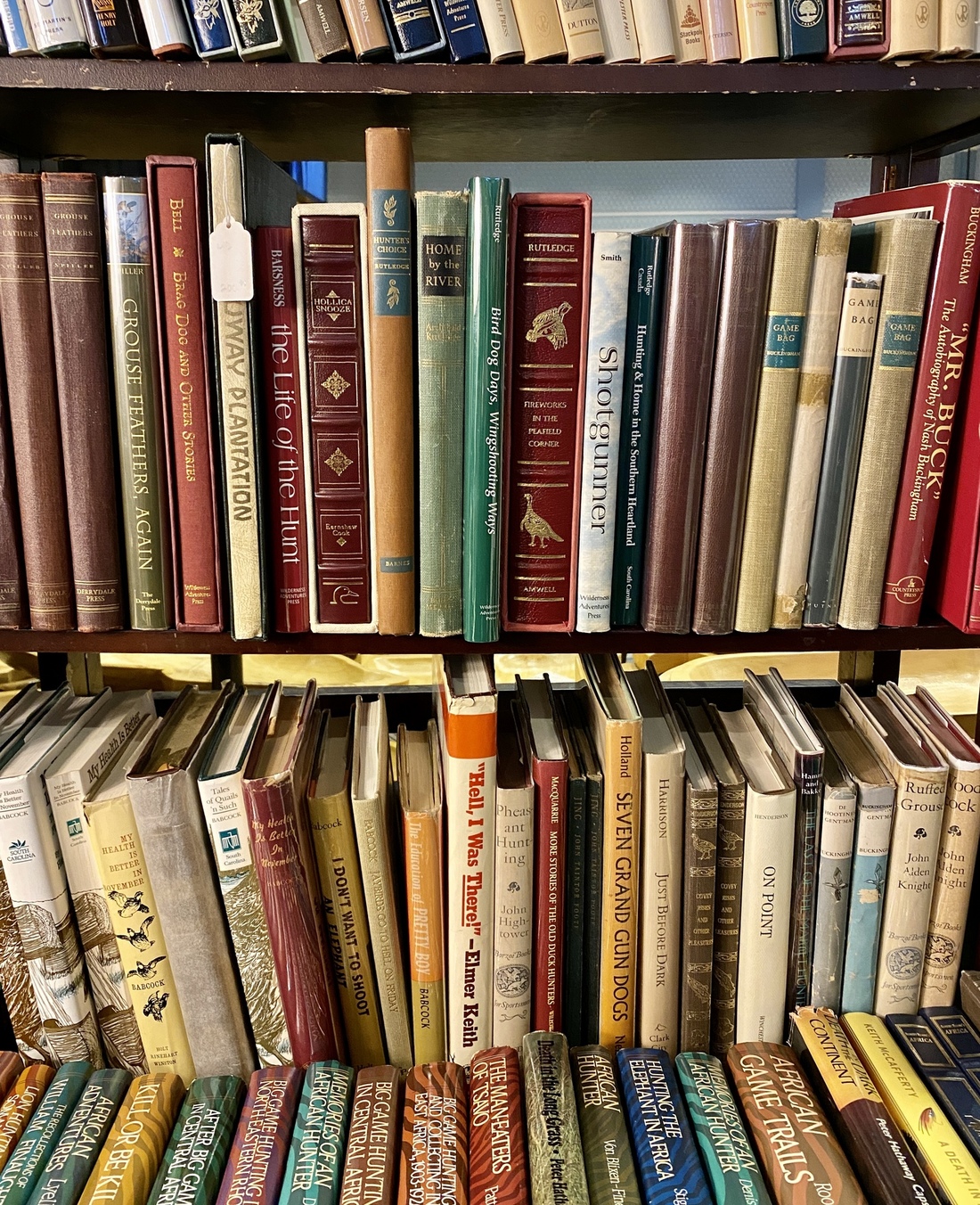 …and would love to own all of Havilah Babcock's books.  I completely whiffed on buying this one "My Health is Better in November".  I really should have pulled the trigger.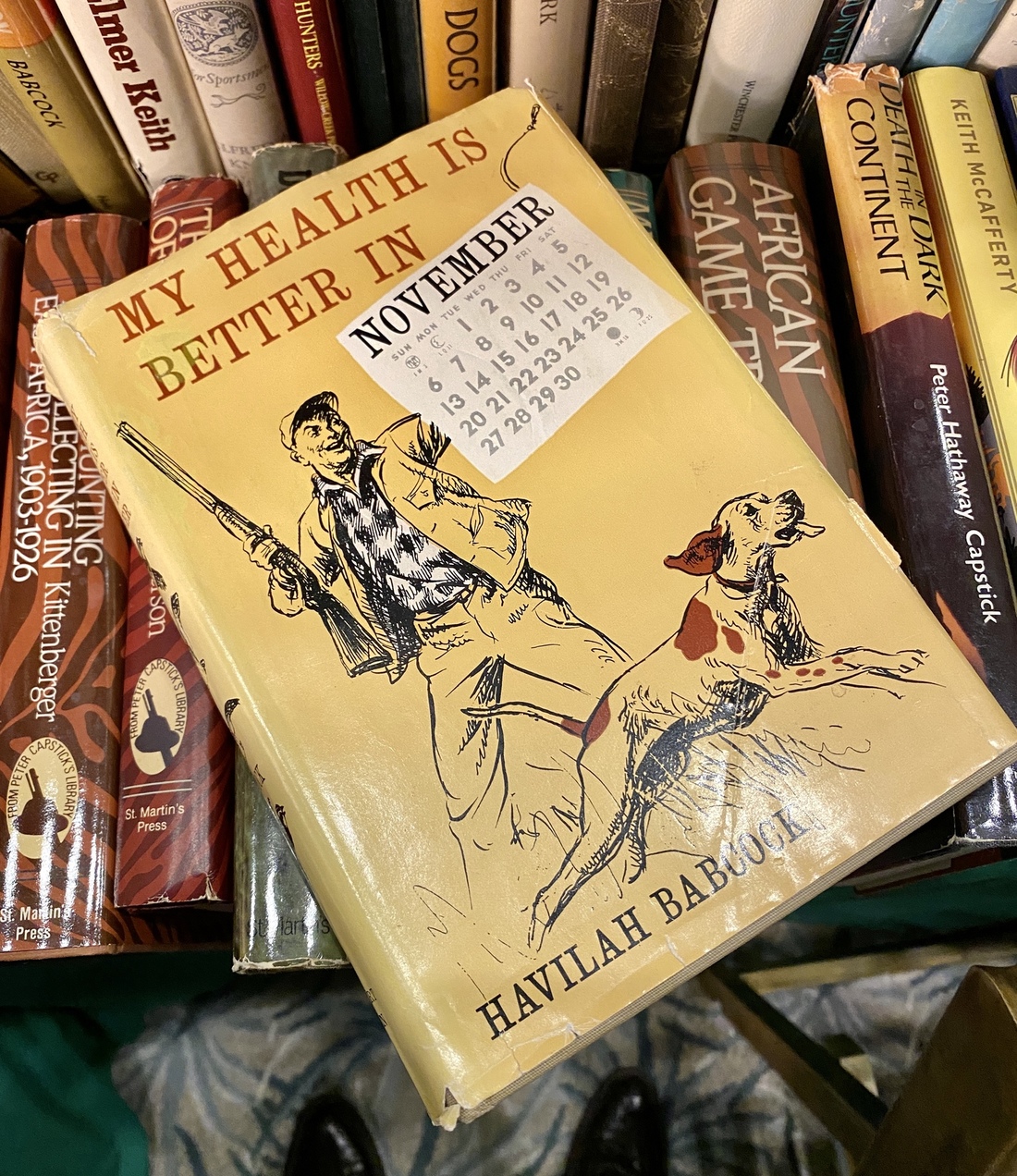 I'm a huge fan of Hook 'N Hide.  I have a couple of their buckles, but was REALLY excited to see their new hunting dog collection.  Take a look at these bad boys: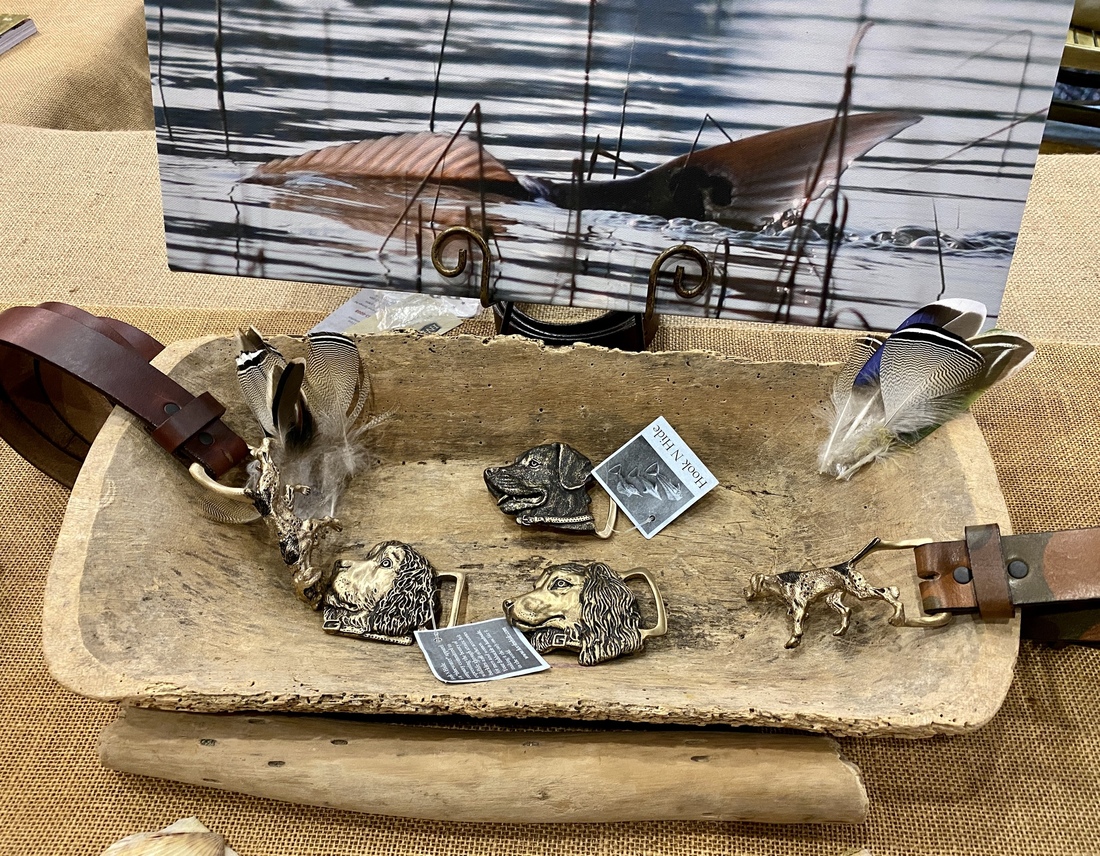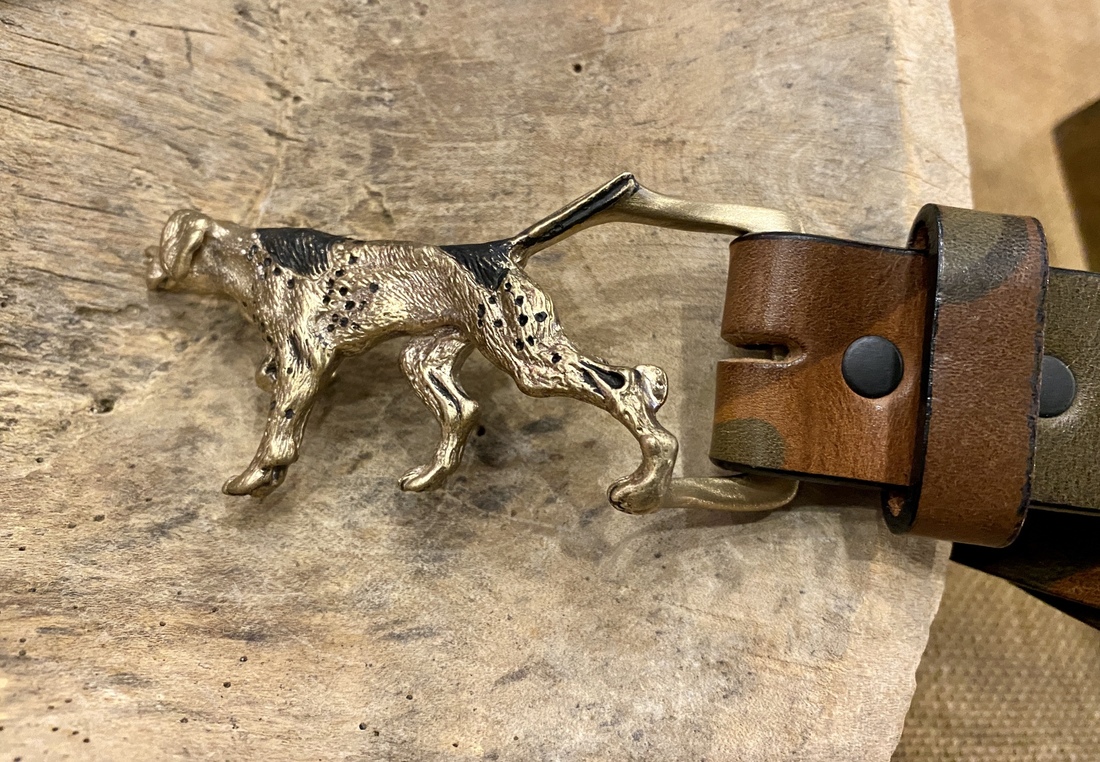 The fine folks at Kingfisher Leatherworks showing off their new wine totes.  Totally customizable: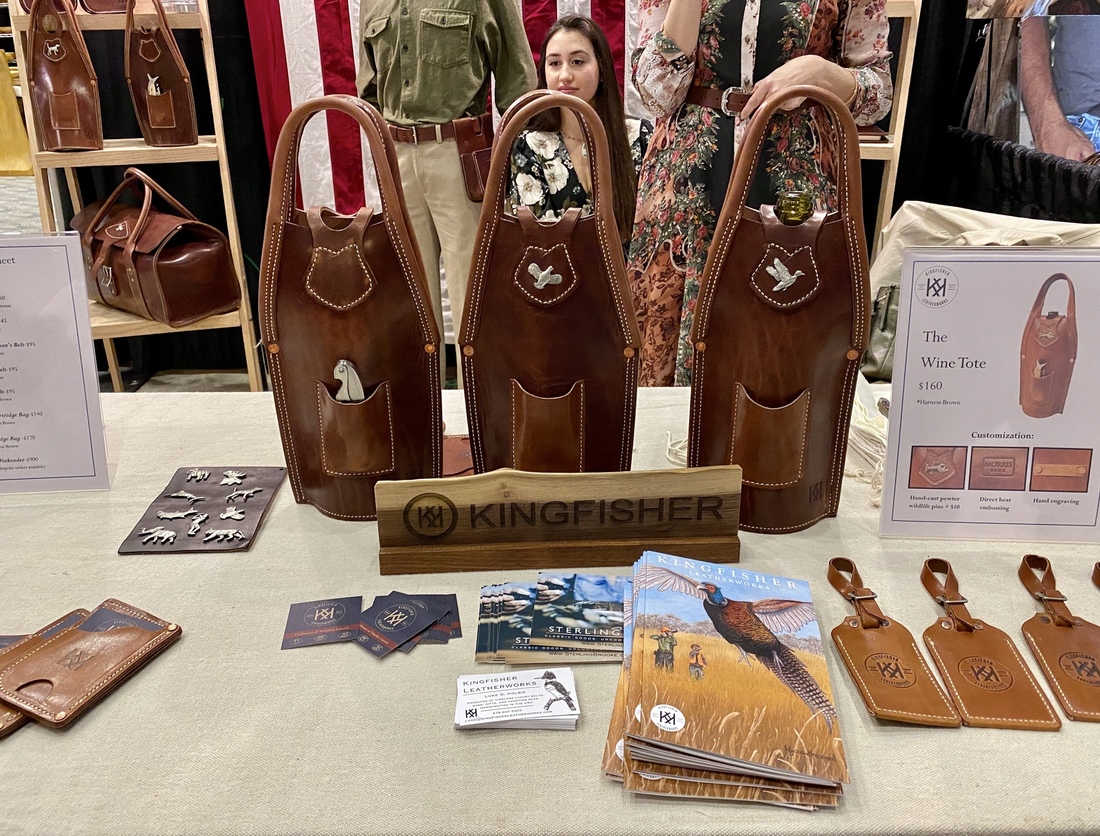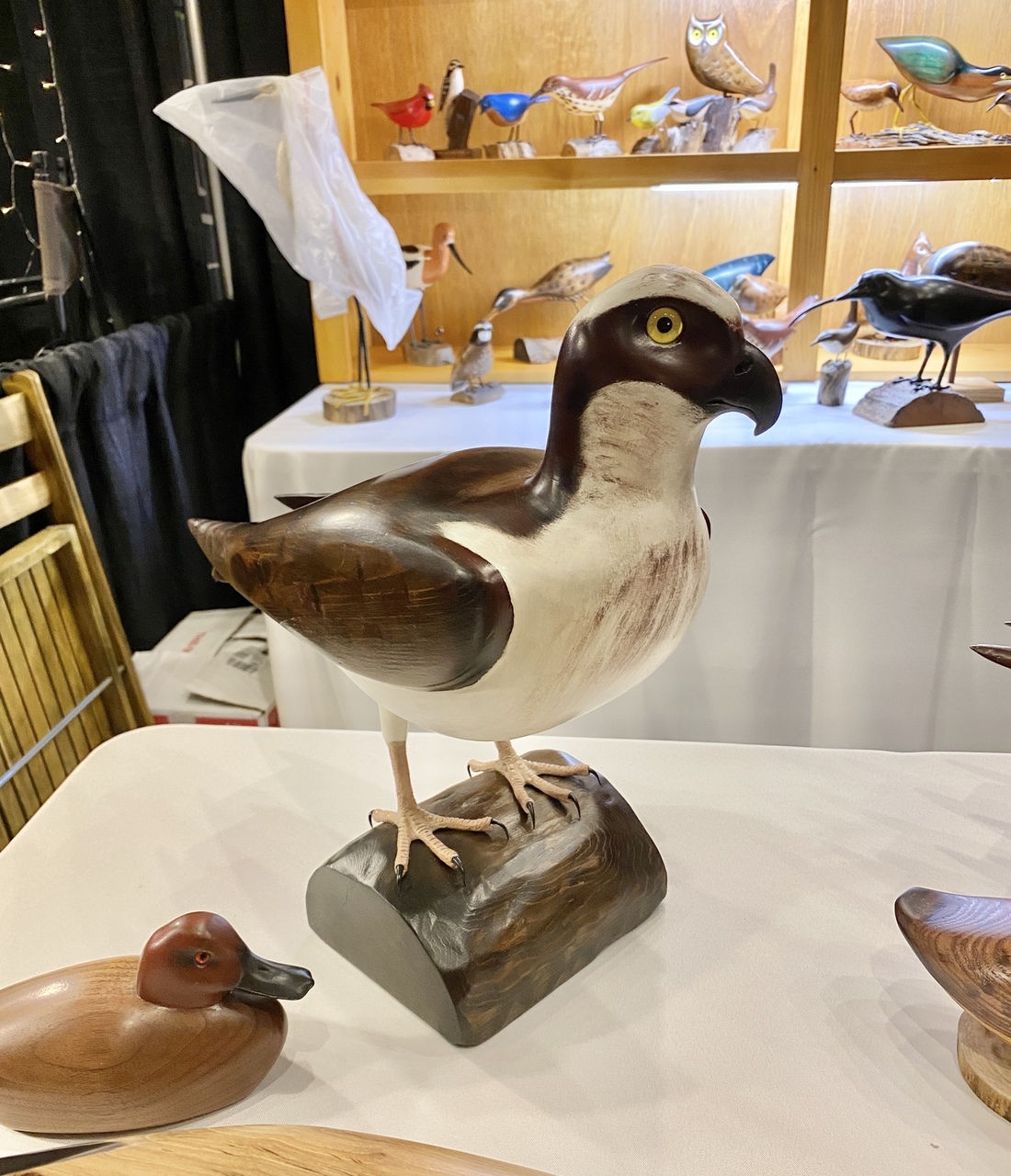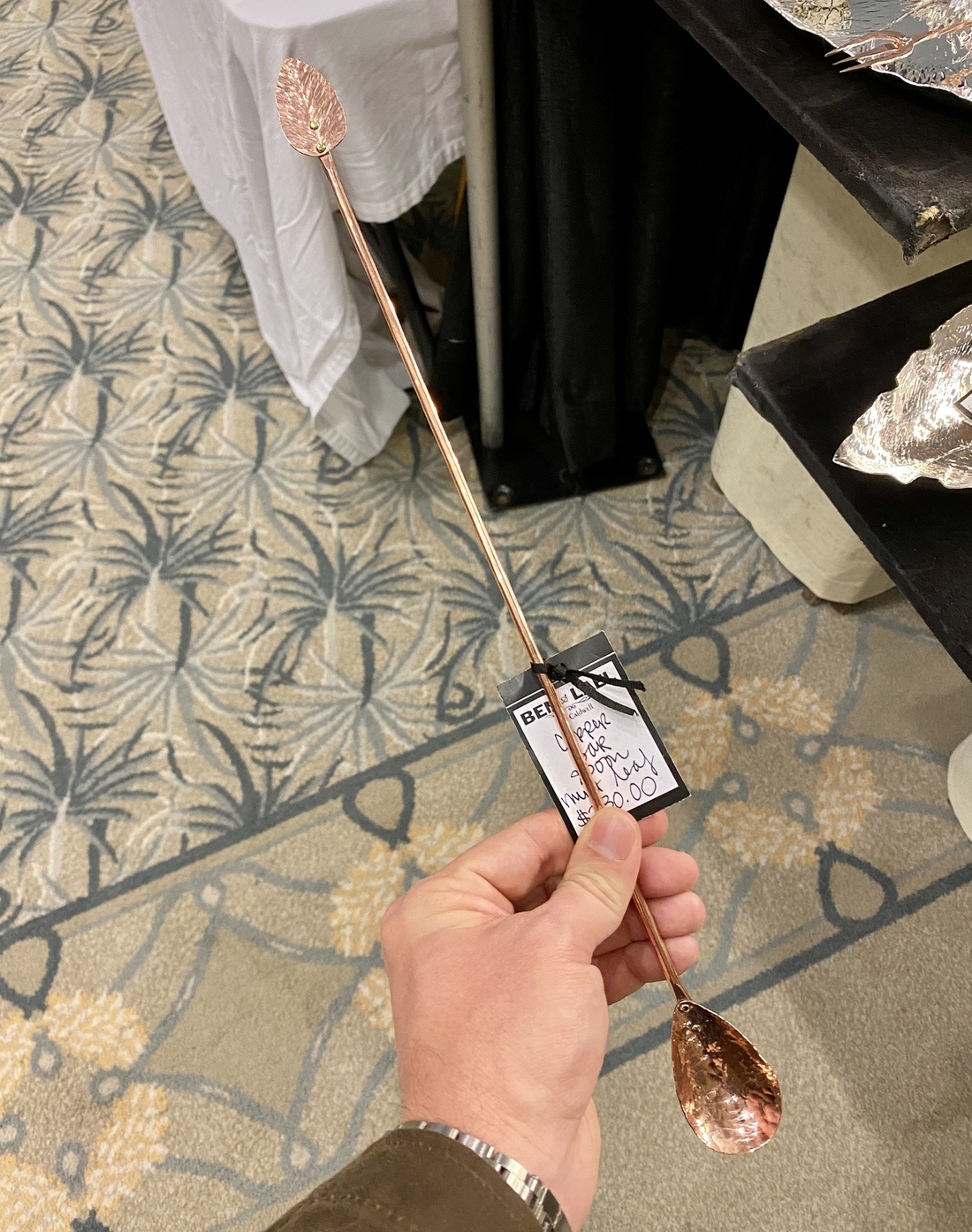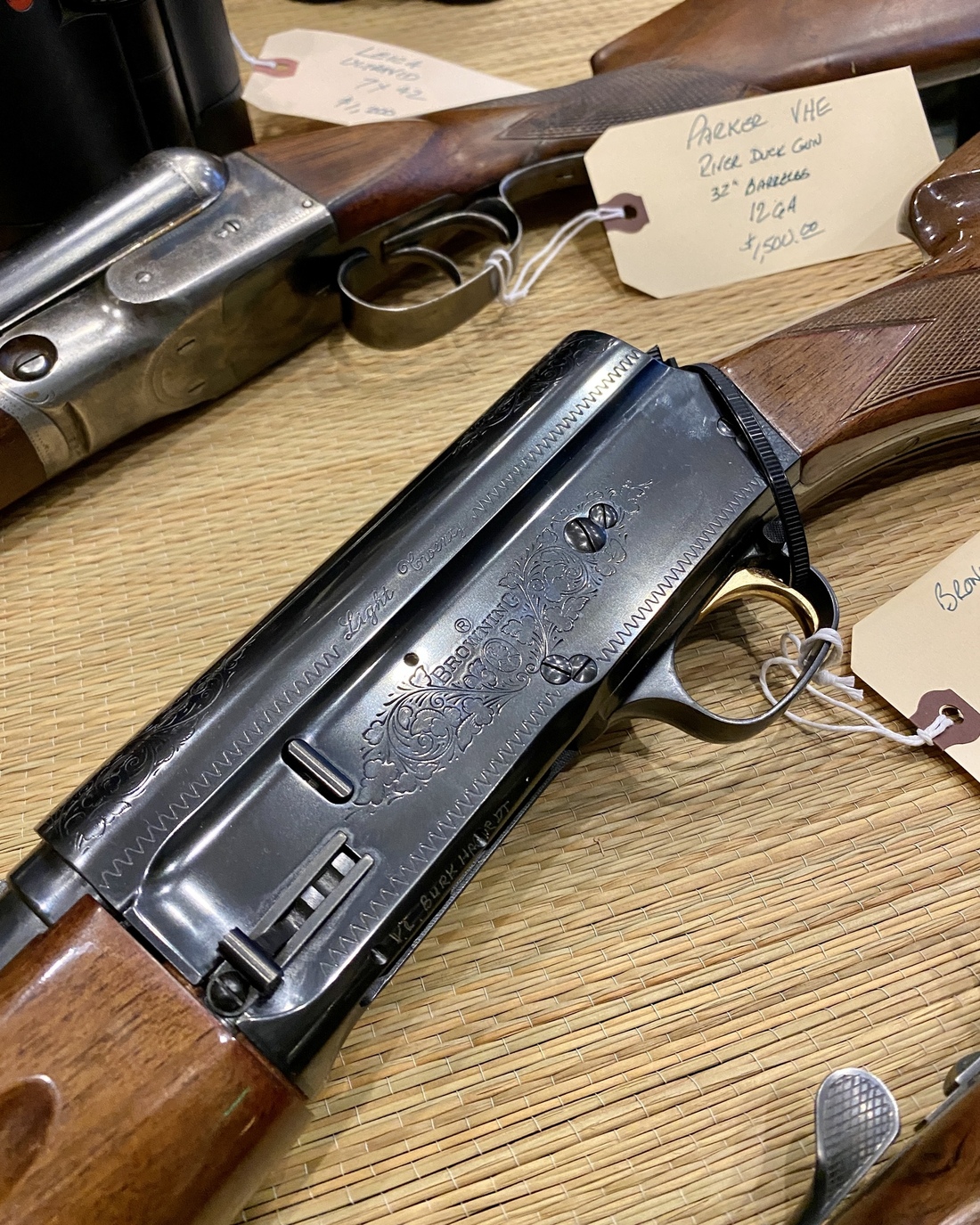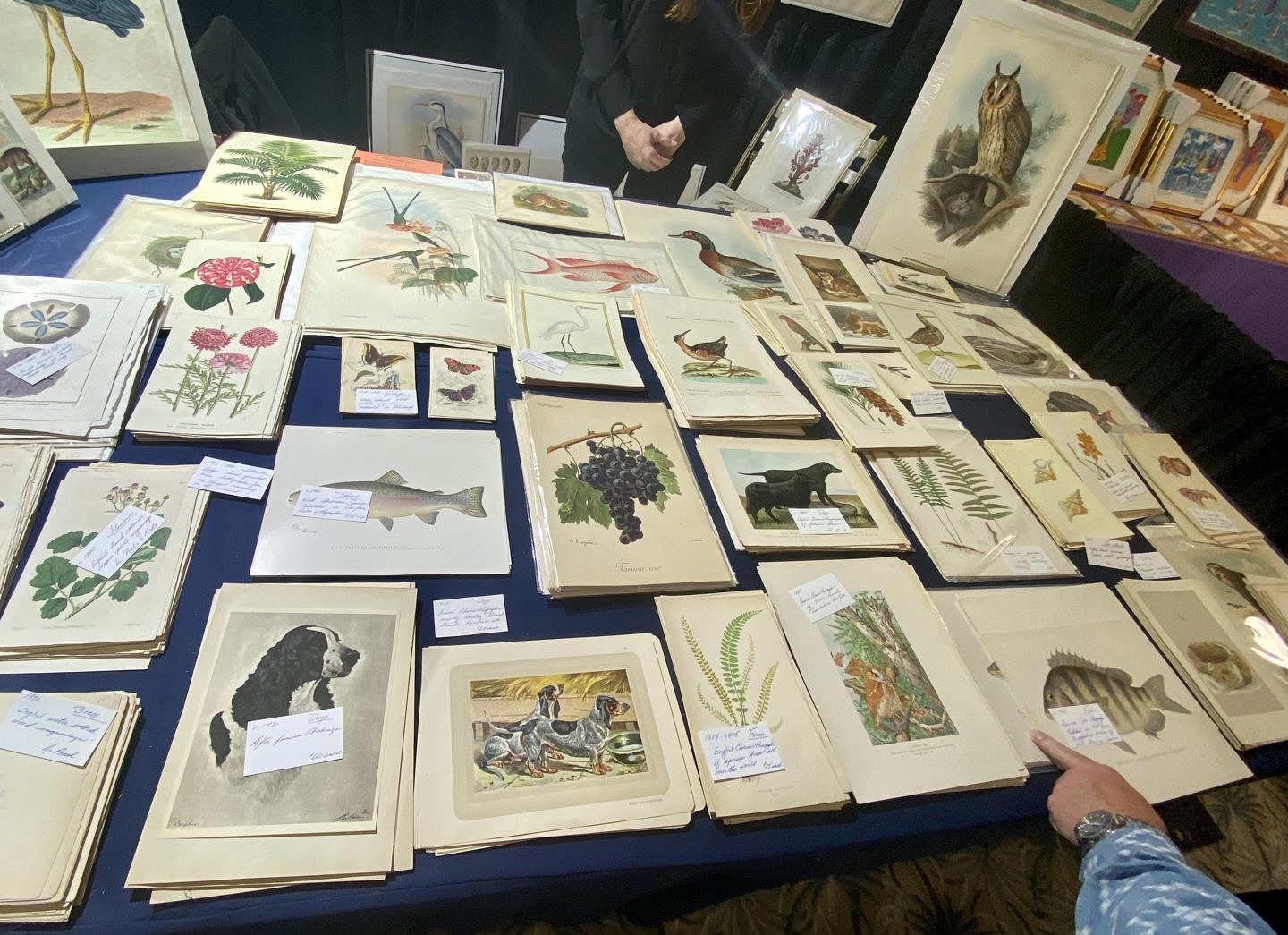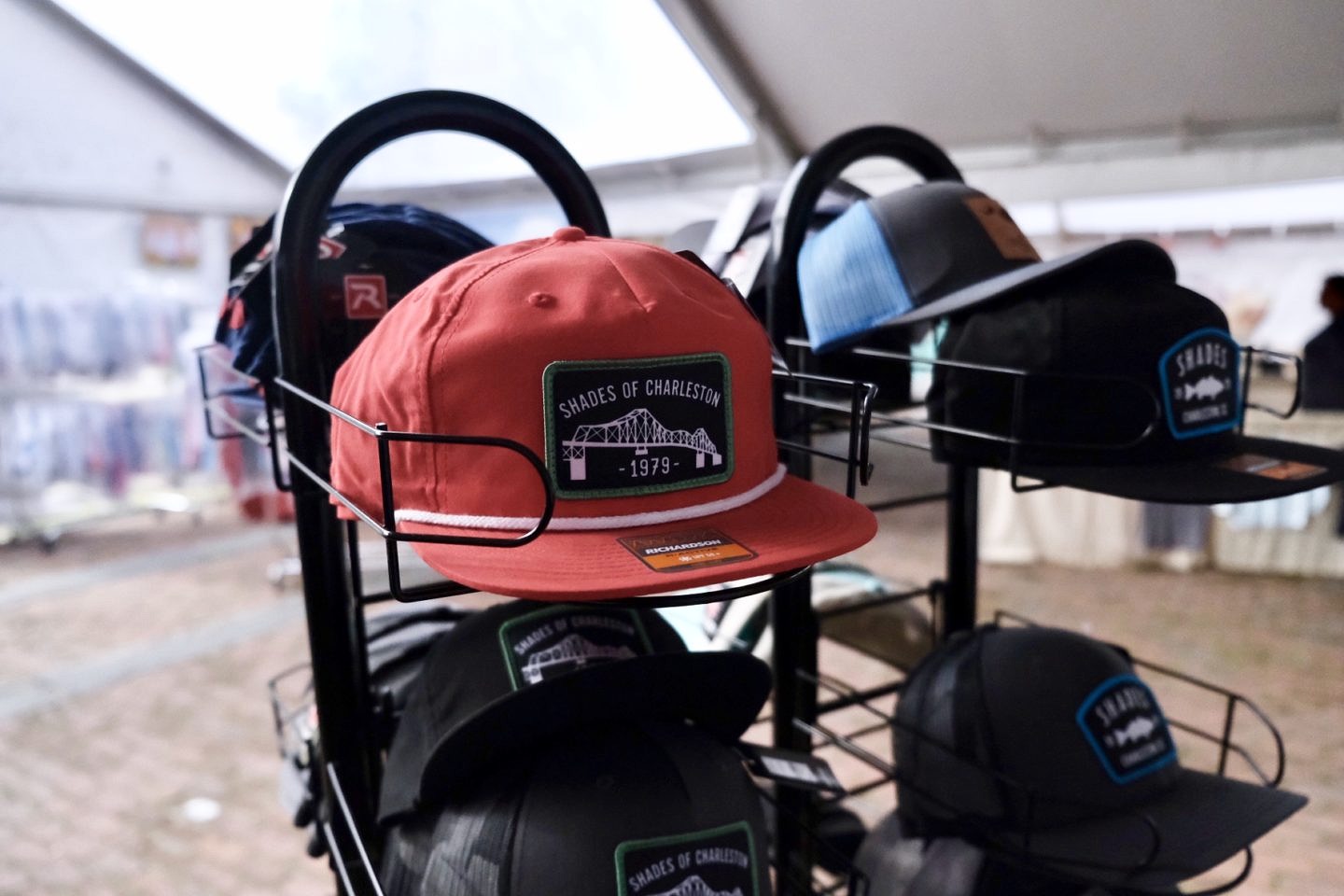 "No Braggin' til you're Draggin'".  Yep: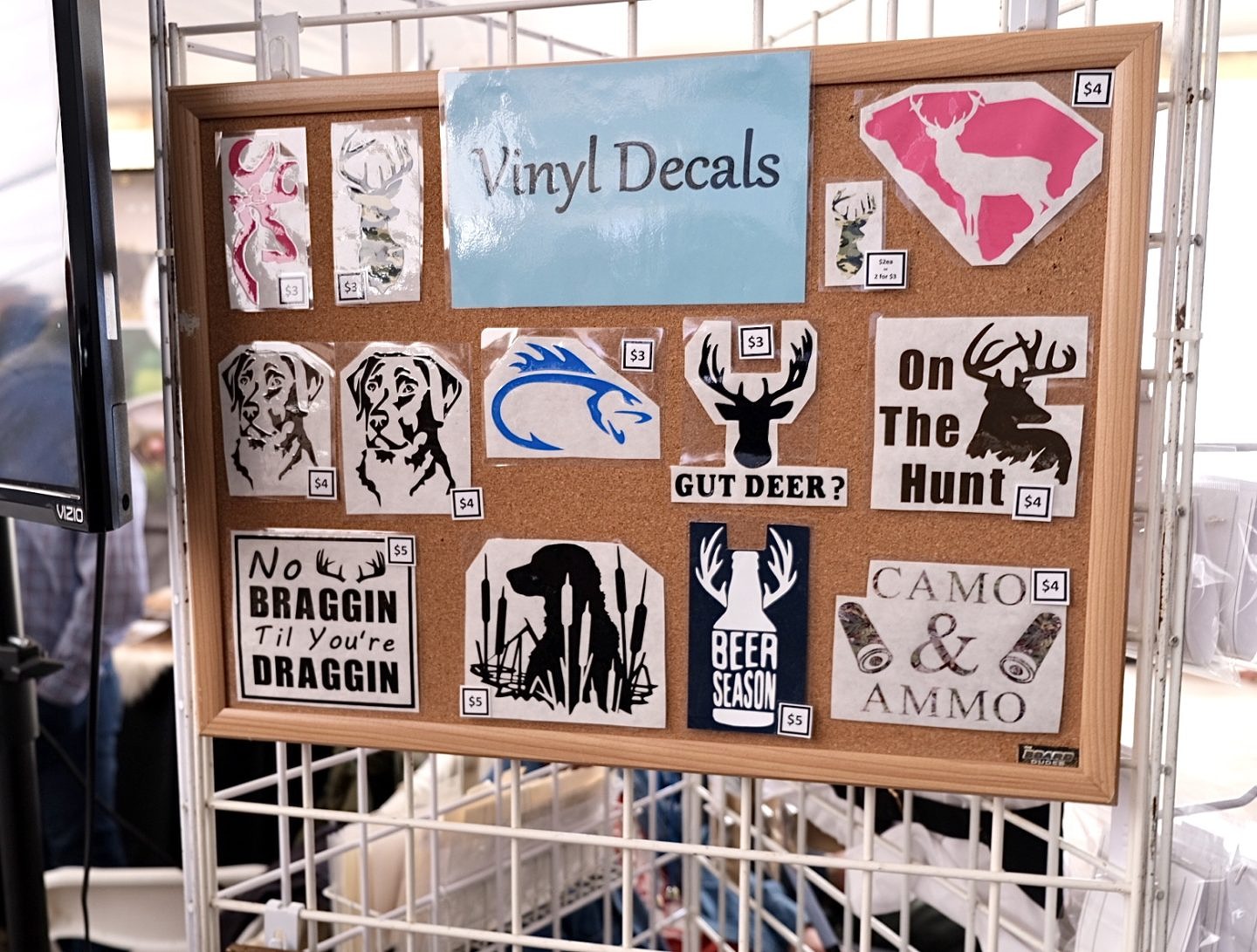 I wish there was more space to talk about more of the goods I saw.  Every year it seems that everyone is upping their game…I can't wait to see what sort of heat they bring in 2021.