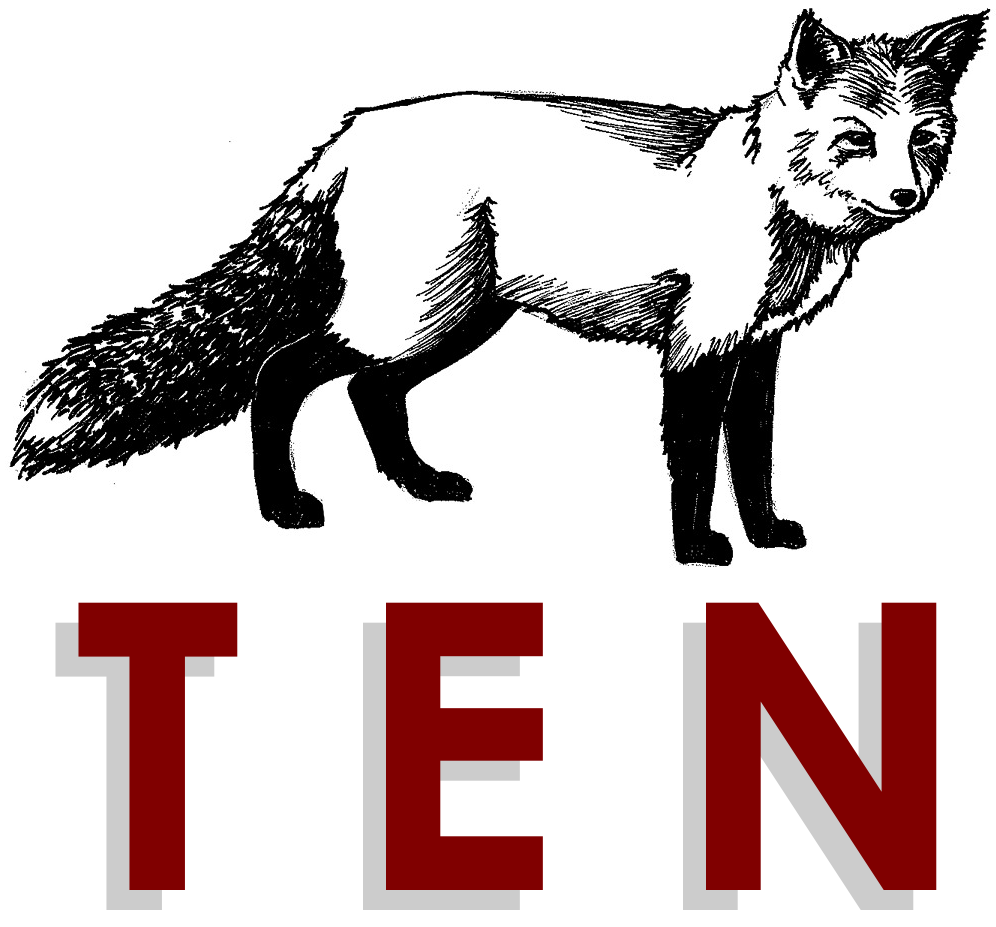 I've had a couple of tens happen recently, so I thought it was a good time to call it out.
First, we hit 10K followers on Instagram. I know that doesn't seem like some huge feat, but I'm really proud to have hit this milestone. I set it as a goal for RCS in 2019, and we hit it. What's even better is that ALL of the followers are organic, and engaged. All of you that follow us on any social media platform are doing so because you choose to. With 10k followers, there are some new features that we will have access to that I hope will make our engagements easier and more manageable.
Second, Red Clay Soul turned ten years old earlier this year. That's another milestone I'm proud of. Thinking back to when Red Clay Soul started, I had no idea that it would last this long, or grow to the community that it is.
Ten years ago, my life was in a totally different place than it is today. A few things have remained consistent over those years: my family, my faith, and Red Clay Soul. Over those ten years, my life has grown into more than I could ask for. Five years ago, I married a woman that is completely out of my league. She is a wonderful mother to our two wonderful boys, puts up with all of my crap, and completely supports the blog. She is the Chairwoman of the Board, and I like it that way. God put her into my life for a reason, and I've never felt so fulfilled.
Having RCS as a creative outlet has been fantastic for so many reasons. Of course I get to talk about great brands, great products, events, food, places, and experiences, but I've met some of the greatest people – which is the real benefit. I have made so many great friends via the blog. Too many to count.
I think about my 'pledge class' of bloggers: DAM, LAS, Trip, Jess, Skip, Jeremiah, and Paul. We all did our own thing, and had our own voices. I remember the first time I spoke to Michael Williams of A Continuous Lean, who was a  big inspiration for RCS, and how he made being his friend so easy. Now we are dads together, and speak often. I look back on the night TJ Callaway texted me a picture of an available storefront in Athens, with the caption 'check out the first Onward Reserve'. How the whole Sid Mashburn crew – Sid and Ann included – helped me pull off an awesome proposal on the Westside bridge. I enjoy how my new friend Marc and I continually talk about catching some fish or shooting some birds someplace between here and Charlotte – it will happen one day… Lunches with Emmie are some of my favorite times.  Quail hunting in the low country with the Ball and Buck crew doesn't get any better. I love standing around with Robbie and Greg Miller talking about live music. Their good taste expands well beyond their wares. I love all my #QM. Experiencing the Invitational with my buddies from Criquet. The list goes on and on, and will continue to grow, but it's all because of the community we have created in Red Clay Soul.
So for those of you that are new here, how about we answer a few questions:
What is Red Clay Soul?  I like to think of it as a menswear lifestyle blog. I get to write about things that I enjoy: high quality products, food, music, travel, and experiences. The blog is not about me, but is about guys like me – like us. And from what I've found, there is a pretty substantial niche of guys (and girls) that enjoy the perspective.
What made me start RCS?  I started reading Ask Andy and StyleForum back in 2007, which quickly led me to some of the first generation #menswear blogs. Garden & Gun had just started printing, and there seemed to be a resurgence of the appreciation for southern, traditional clothes. My grandfather and dad were and are both fantastic dressers, so I've grown up very comfortable around stylish men. There wasn't anyone blogging about it from the South, so I thought I'd give it a shot.
What kind of guy (or girl) reads RCS?  I absolutely love my readers. I get so many daily interactions via email, DM, Facebook, etc. Inquiring on all sorts of stuff: style questions, comments, recommendations, insights, etc. I really enjoy it. The type of person that reads RCS understands good quality, has a 'buy it once' mentality, is nostalgic about cool stuff – whether it's the old days at the Fraternity house, old Patagonia Snap-Ts, a rebuilt Bronco from the 70's, or a live Dead show. I believe my readers have an appreciation for the golf course and a sporting lifestyle, but also work hard. In my experience, good people read Red Clay Soul.
What do I like to do outside of RCS?  Well, Mrs. RCS and I are parents to two boys: a two-year old and a three-month old, so spending time with them is our priority. Other than that, I love to bird hunt, fly fish, bass fish, play golf, read, grill, see live music, and travel. Mrs. RCS and I like to incorporate as much of the above into our travels. She'll tag along with me to hunt/fish/etc. on the road as long as she can bring champagne.
What can we expect in the future from RCS?  Quite frankly: much of the same. I'd like to incorporate more food and music content, and maybe some more travel stuff, but the formula works. I saw a Ted Talk by some blogger a while back, and he said something that resonated with me…paraphrasing: For me, I want Red Clay Soul to be a journal. I want the content to be timeless. I want to look back at it with my sons in 20 or 30 years and be really proud of what I produced.
What's on my Spotify playlist?  This is such a fun question… I'm a rock guy, so you'll find a bunch of Allman Brothers, Grateful Dead, WSP, Jupiter Coyote, Bruce Hornsby, ZZ Top, etc, but it's not a stretch to see some Yacht Rock, some 90's Backspin rap, some old Carolina beach music, or some Saturday Night Gold country music. I do, however, prefer live versions to any studio version.
I can't thank all of you for making the last ten years such a wonderful experience. Your friendships make it all worth it.
All the Best,
JRS