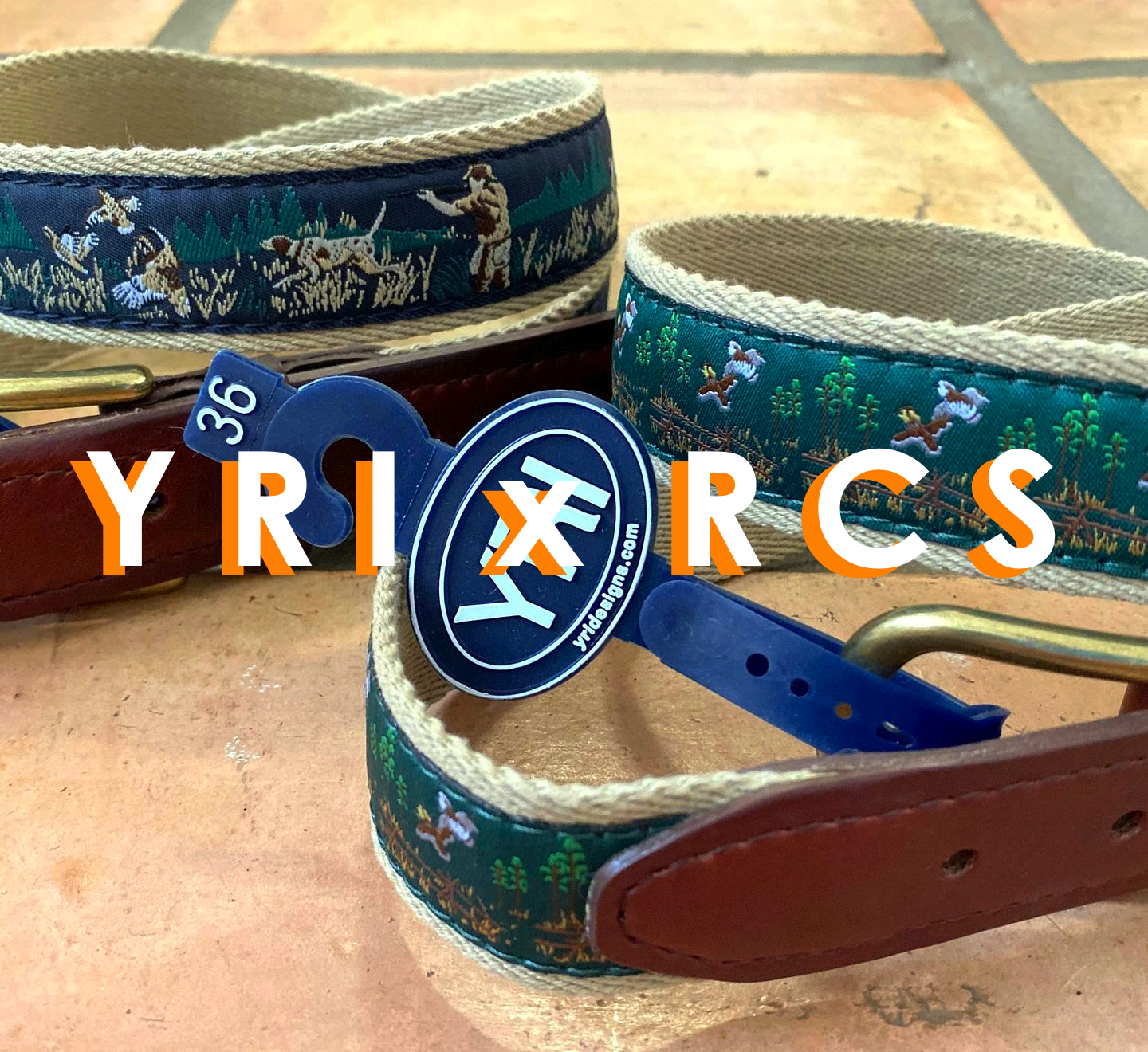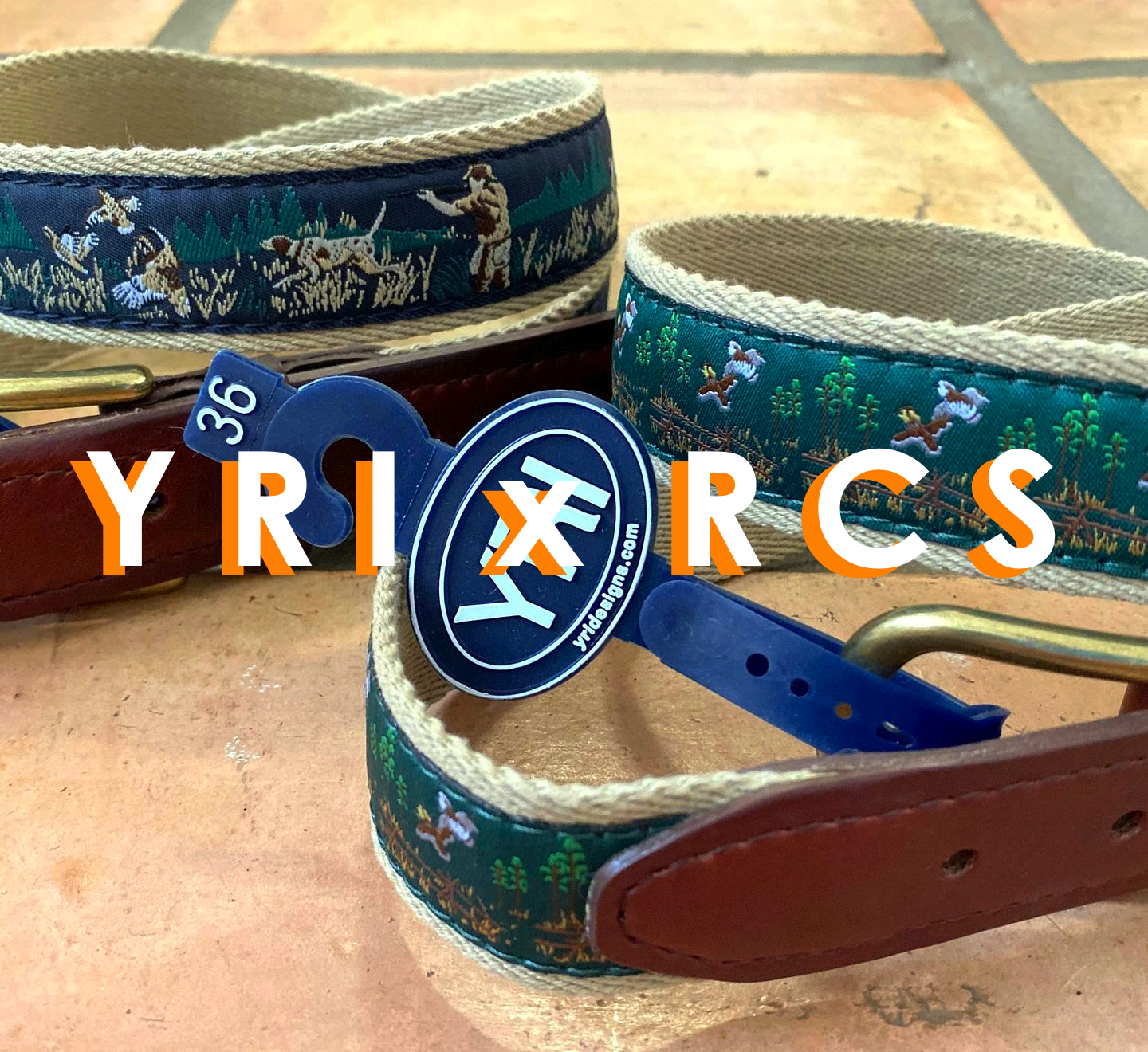 Team: I'm really excited about this one.
A while back, I had mentioned something about the old quail hunting ribbon belt that the now closed Stafford's used to sell down in Thomasville. Well, the folks at YRI reached out, and let me know they have a spool of the ribbon. Not only do they have the original ribbon, but they have another quail hunting scene ribbon that looks fantastic: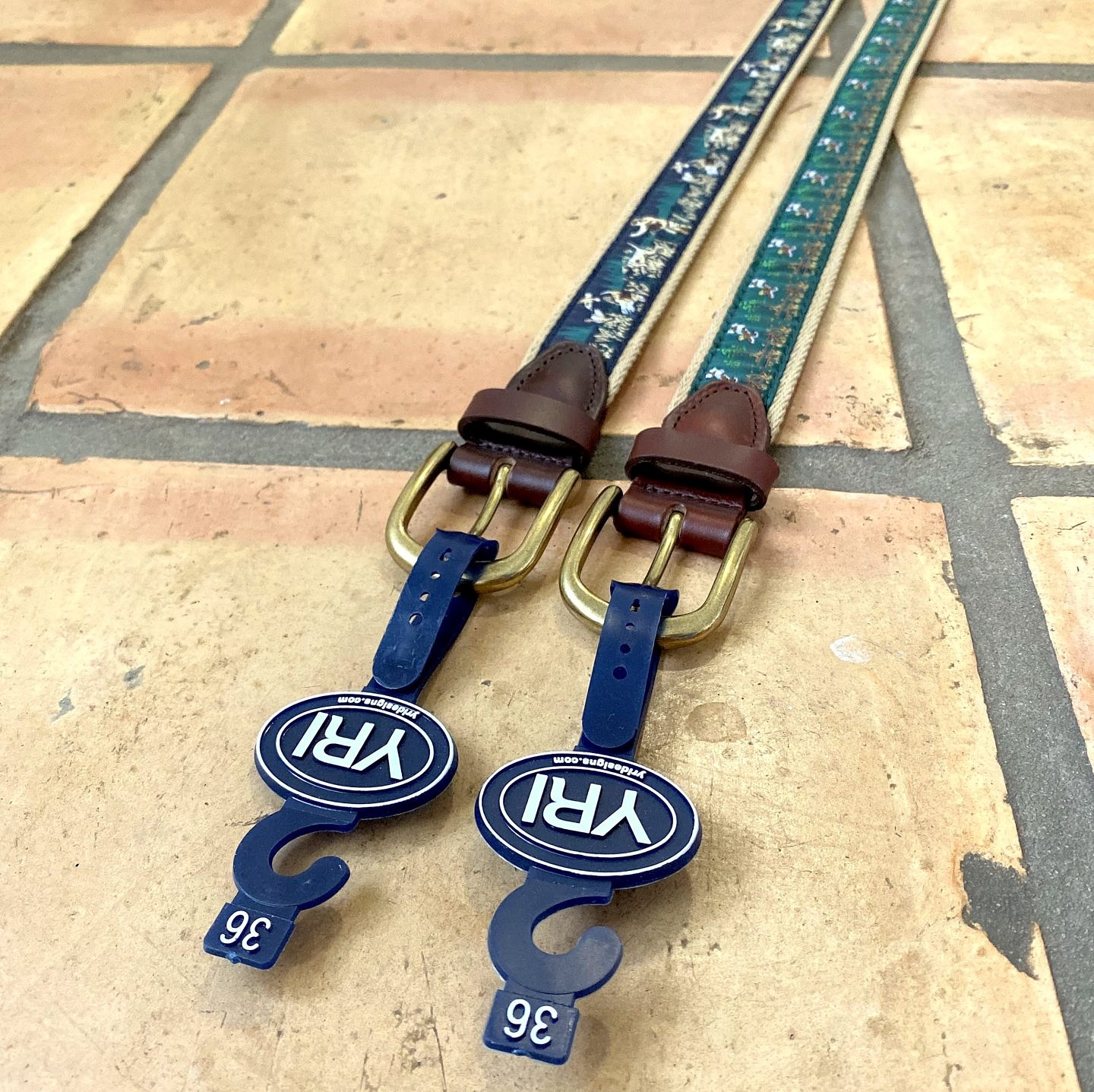 The good news?:  I'm very excited to work with YRI on the limited release of the iconic quail hunting ribbon belts. Both designs capture the essence of quail hunting: the tall pines, the pointing dogs, and the exploding coveys. These belts are great for wearing in the field, but also casually to the office, or out on a date. The best part?  You can show off your love of quail hunting all year long!
The green belt is the original quails flying through the tall pines, and the navy is a hunt scene with a busted covey.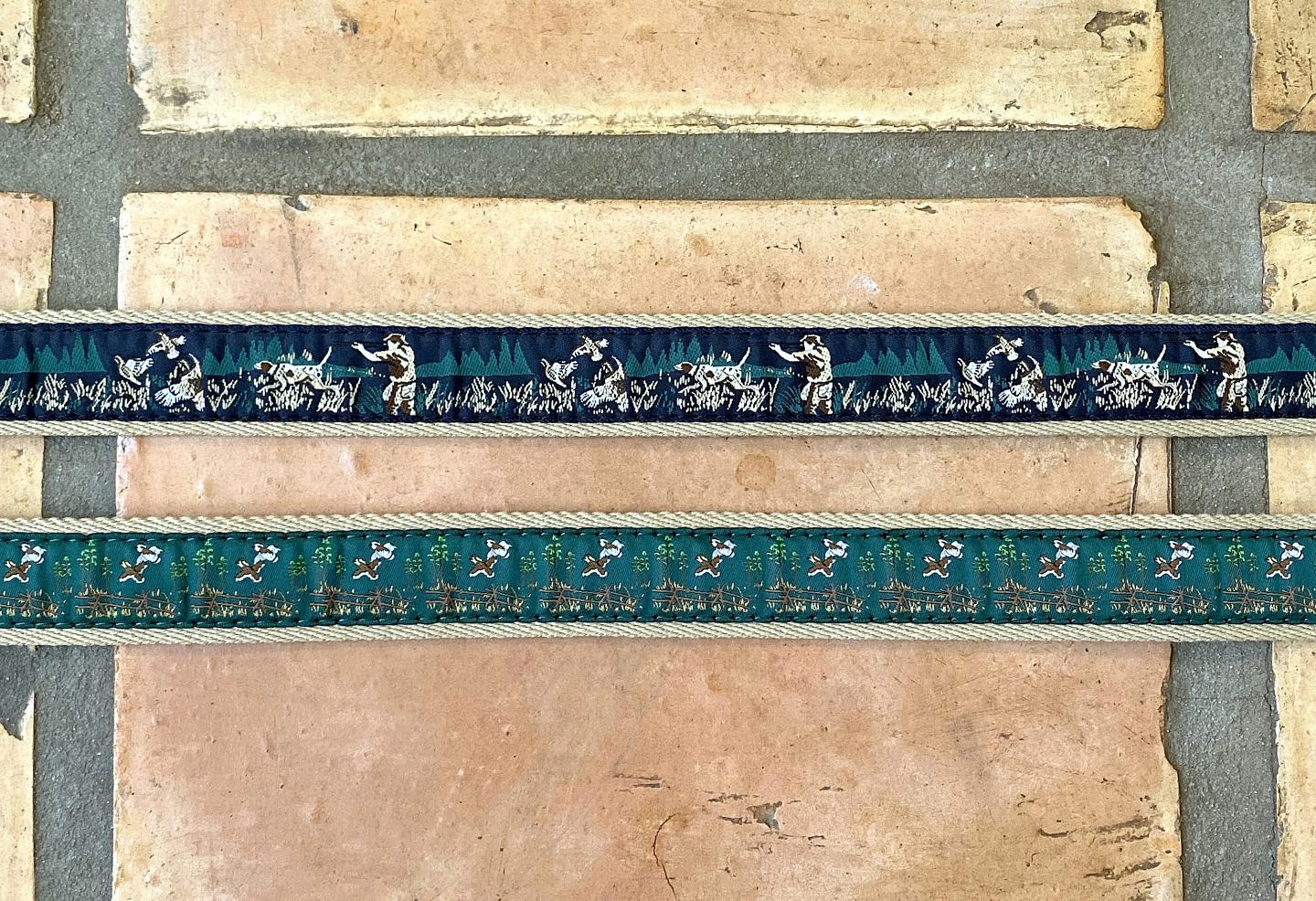 YRI and I are offering these belts to Red Clay Soul readers for $48 each (plus shipping).  This is a special limited run, where the designs will be officially retired on October 25th, never to be made again.  YRI is going to stamp the leather tab with the RCS fox to give it a little icing.
Click here to place your order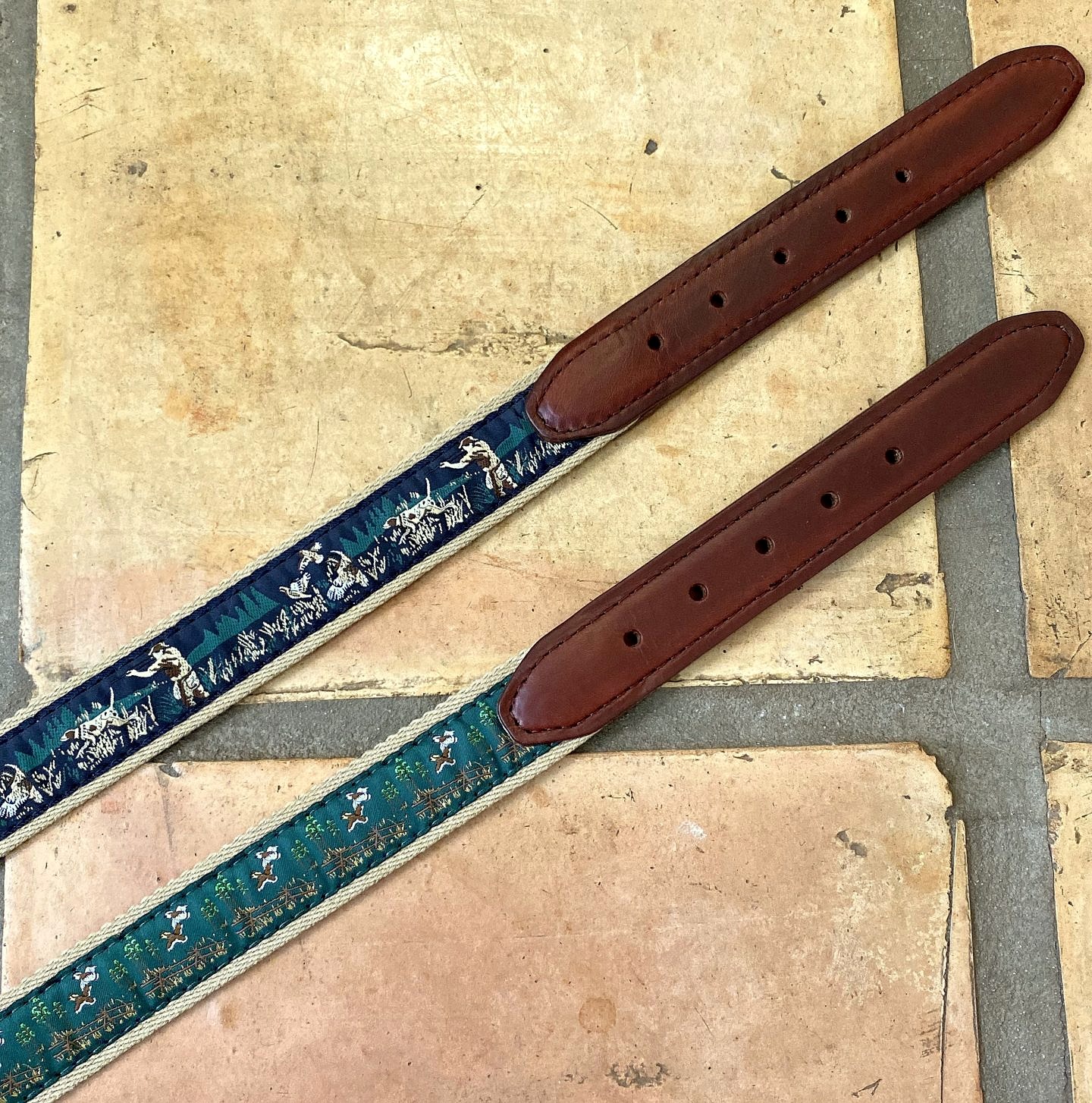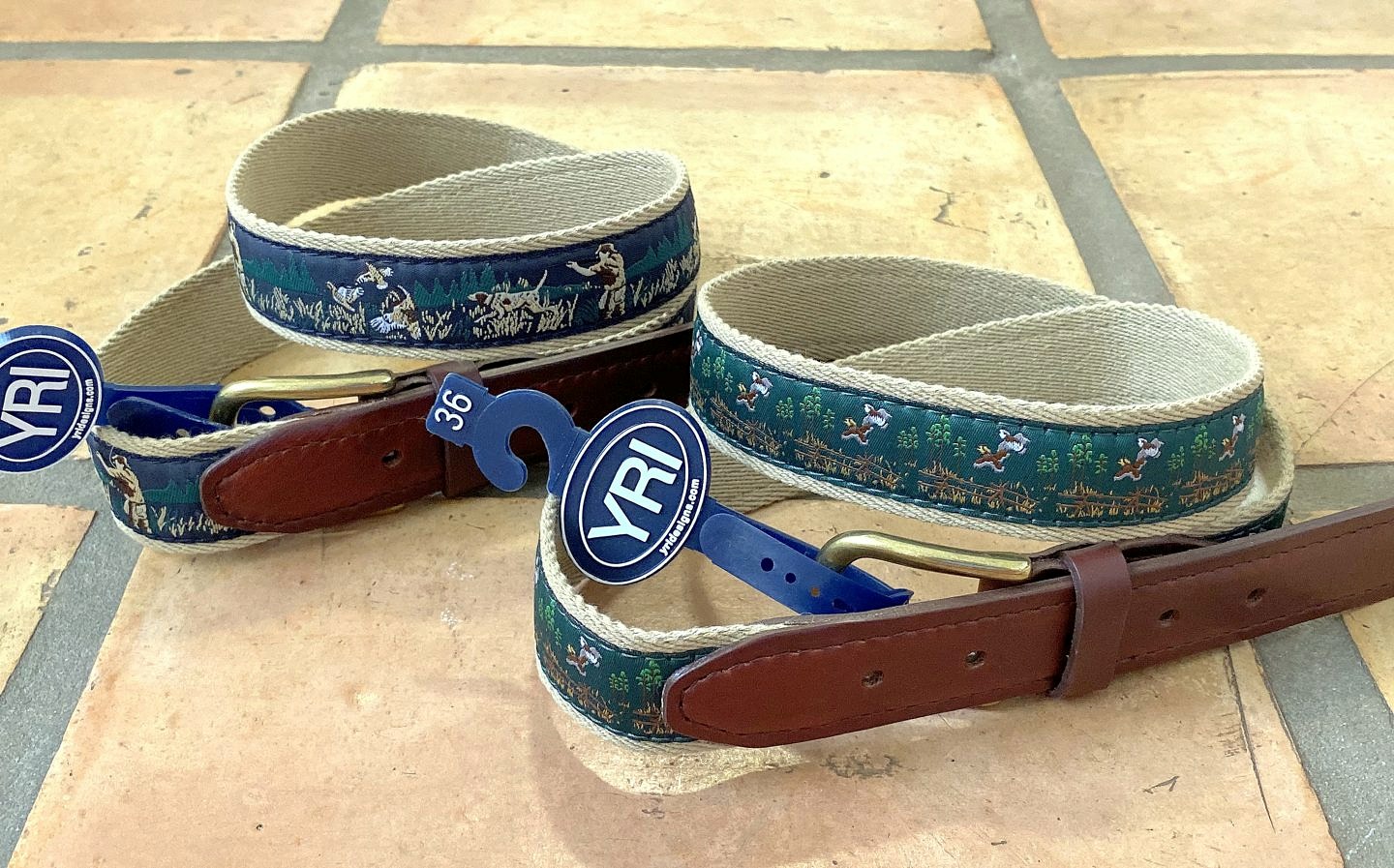 Don't forget – ordering ends on October 25th, so get yours quick!  They'll ship at the end of the run, so you'll have them all season long.  Remember to order 2″ bigger than your waist for a good fit.  Click here to place your order.