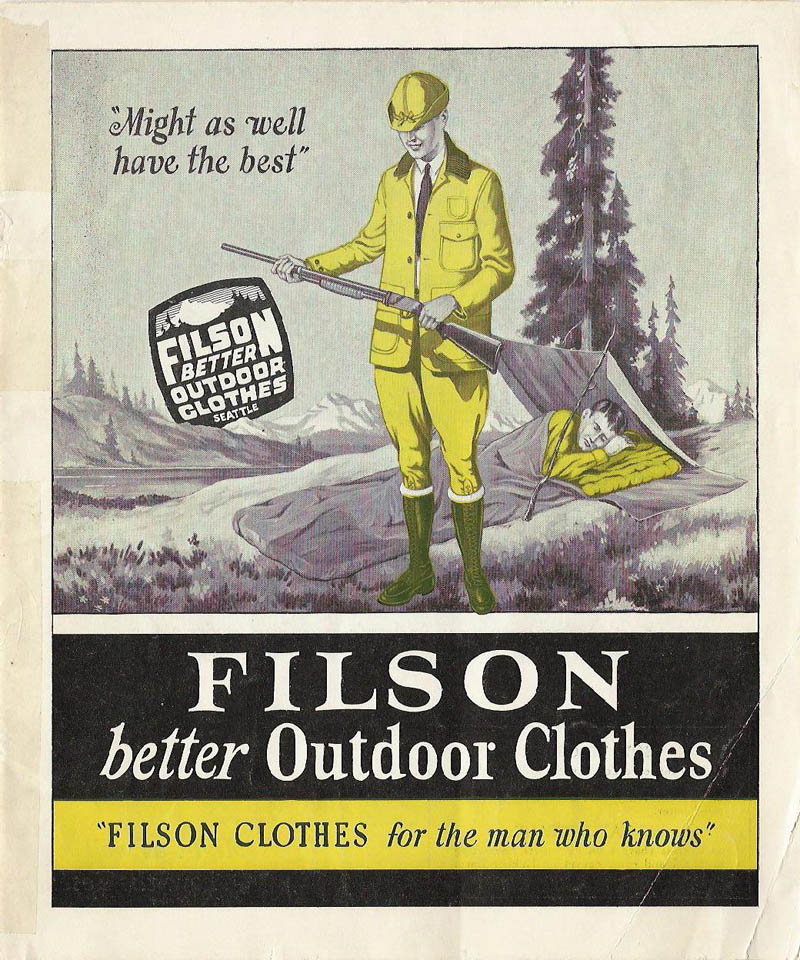 I got into Filson back in the mid-2000s.  This was pre-workwear, pre-fake beards, and pre-skinny jeans and Red Wings.  I thought their bags were super cool and started digging around.
My first Filson bag was the now-retired 257 briefcase in tan, which I carried for a number of years.  I eventually gave it to my brother when I slimmed down to an otter green 256.  This was around 2015, and I've carried that bag since.  It's a great briefcase and holds all I need – especially as laptops and tech have generally gotten smaller.
I have accumulated a pretty big Filson collection, and still use it all.  Maybe my collection could be another post, but the purpose of this piece is to talk about the current Filson landscape.
There was a turning point for Filson a few years ago.  After 100+ years of the same gear and bags, the company went through some leadership changes and restructuring, and with this restructuring came some changes.  Price increases and a confusing catalog of goods became the focus of online fodder.  This transition is easily identified with their new tag: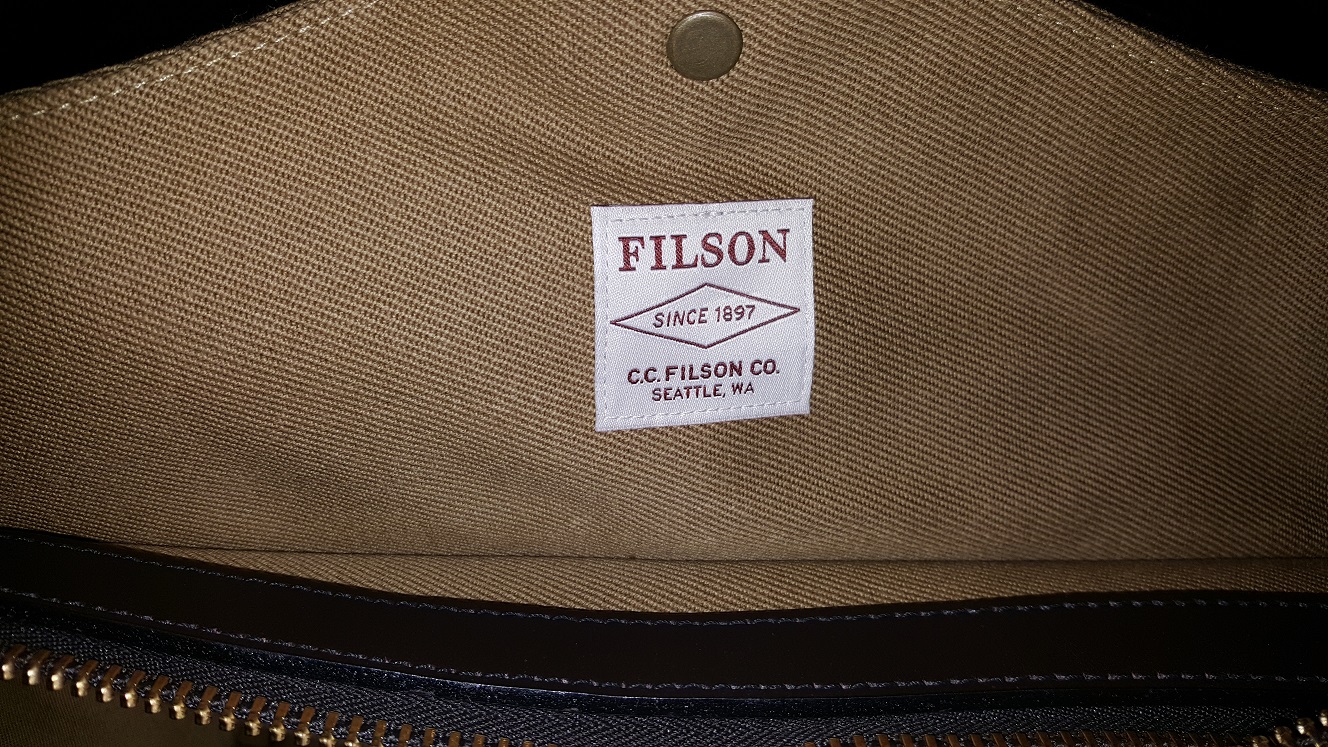 The original Filson tag became a badge of honor to a lot of Filson users…you'll notice something on the new tag that had been proudly displayed for their lifespan: 'Made in the USA'.  The 'original tag' gear was the tried and true, USA-made goods that were of the 'old stock'.  These are some of the well-patina'ed bags that show up in Instagram feeds that we all lust over.  That's where my focus had been with Filson, as I was a little turned off by the new direction.
Fast forward to a couple weeks ago, when the new Filson catalog arrived in my mailbox.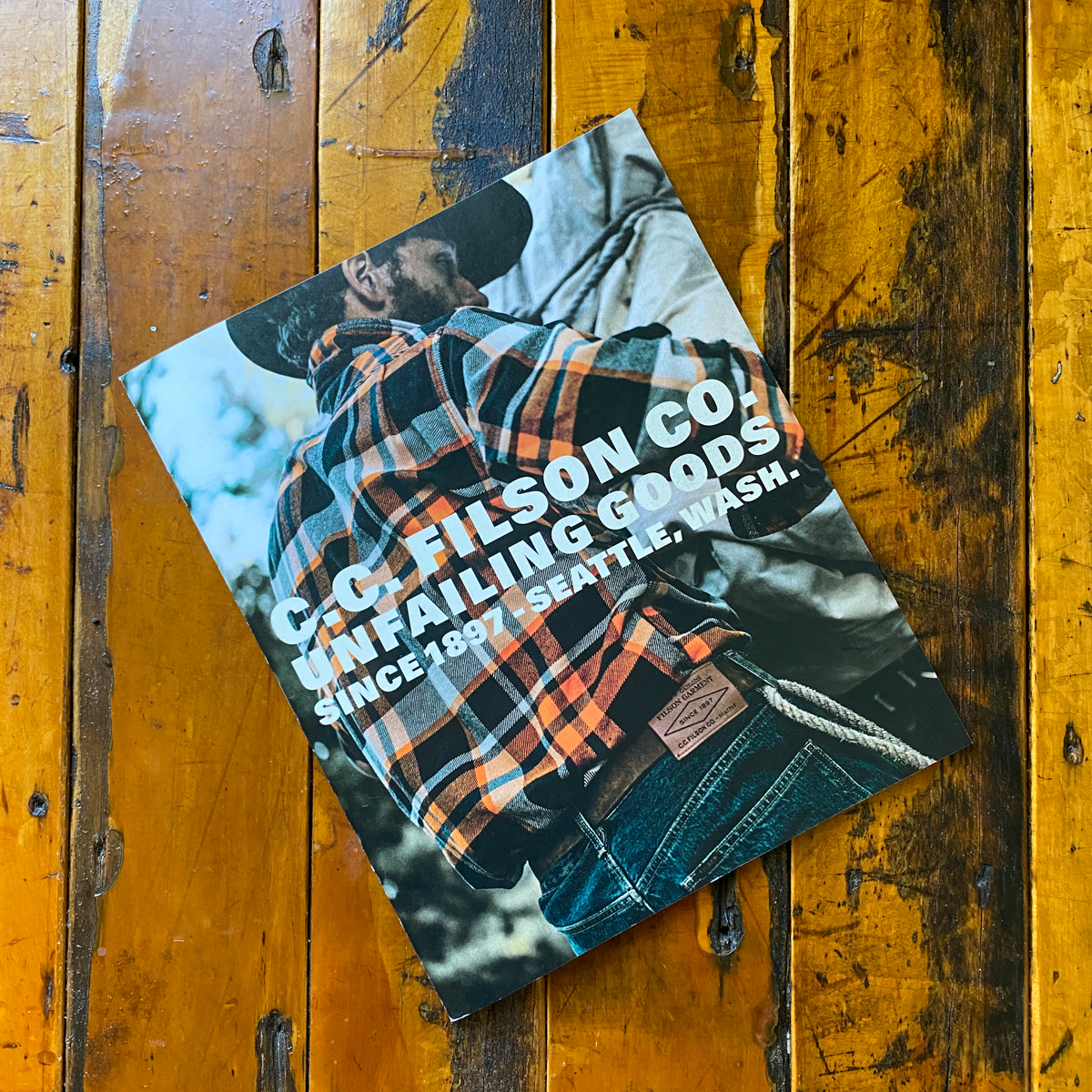 I was blown away by the catalog.  It is an extremely cohesive collection that works perfectly together.  The modeling, product placement, and colors are all exactly what I expect from the Filson of ANY year.  The mailer catalog has again become the norm, but it wasn't that long ago that it wasn't a thing.  Colonel Littleton and Onward Reserve led the way back in the early 2010s, and have been innovative in their catalog approaches since.  This Filson catalog falls into that top tier category.
Now, we all know good marketing is worthless if the products don't meet muster…but it's safe to say that the 'new tag' Filson gear has been holding its own.  The price points have remained relatively high, but all things considered, Filson is a 'cry once' buy.  Buy one of their bags and it'll last you 25 years.  A couple of notable observations from the catalog:
The Featherweight Down Vest is a nice addition.  Seems like it would get a lot of wear here in Atlanta: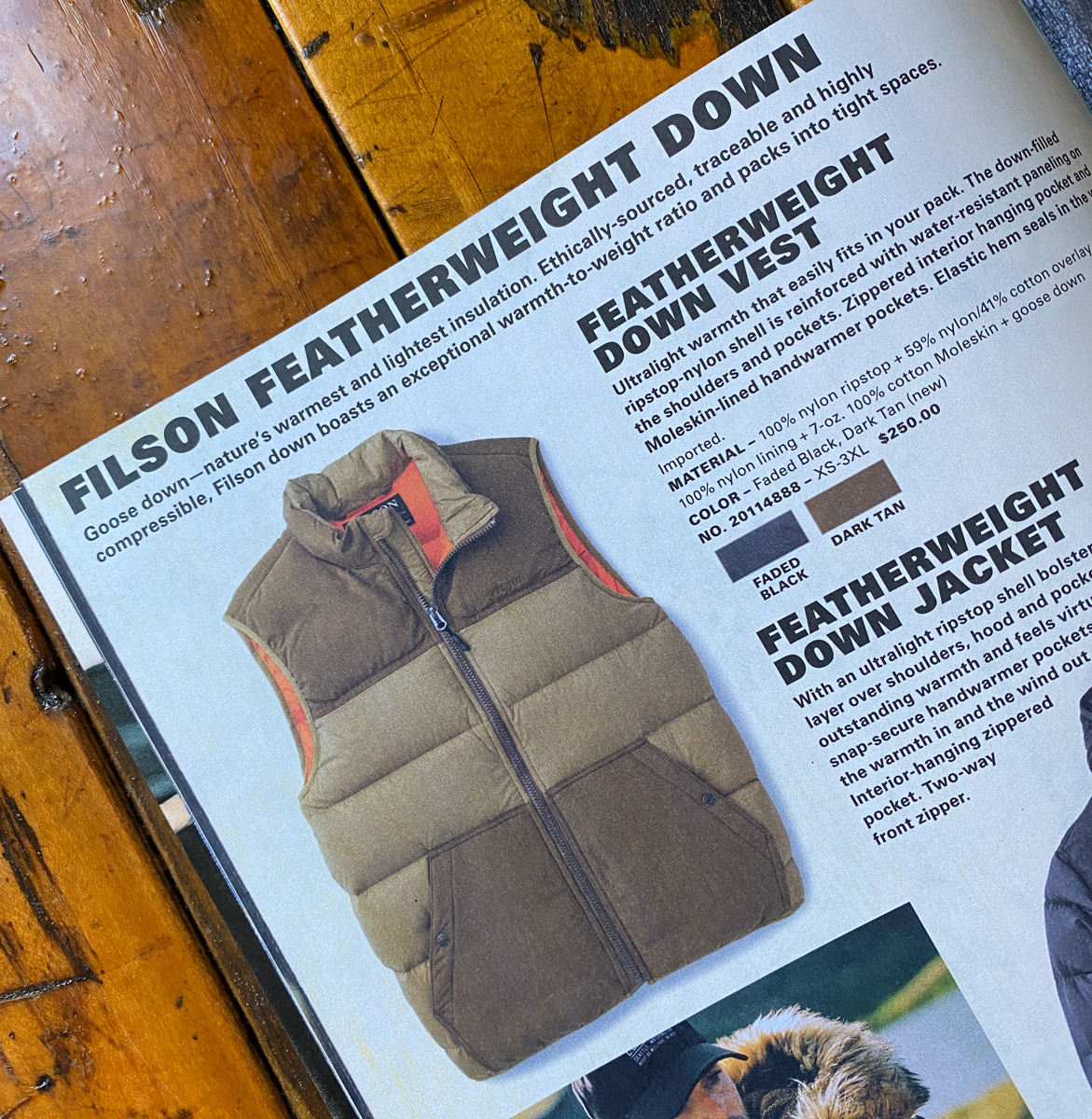 Dry Tin 5-Pocket Pants look fantastic, especially in the Whiskey option.  I don't think anyone carries something like that.  I'm not sure about the fit, but if I pull the trigger I'll do a review.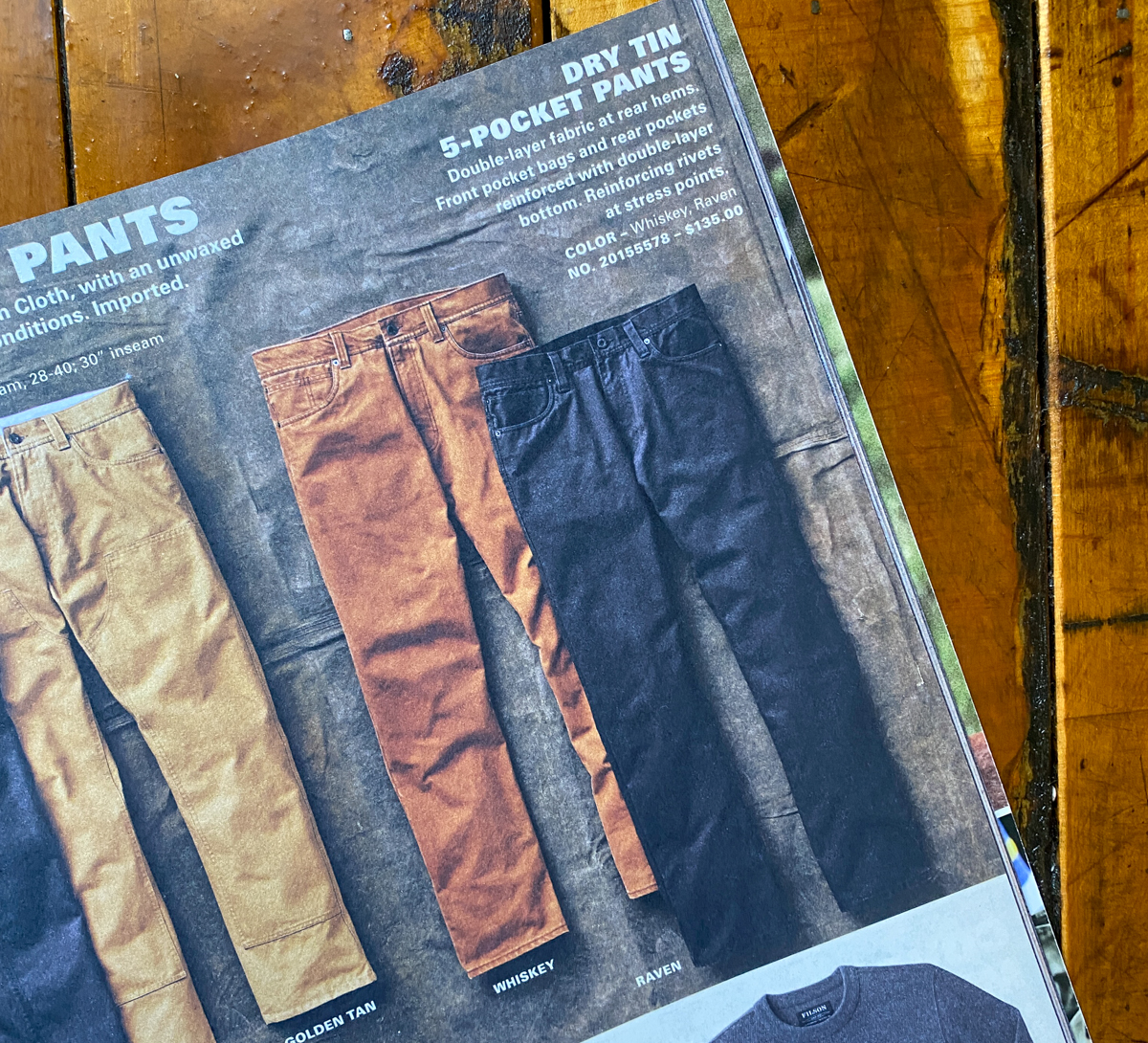 The Field Flannel shirts are a great price point.  All the colors are great, and the camo is a nice alternative.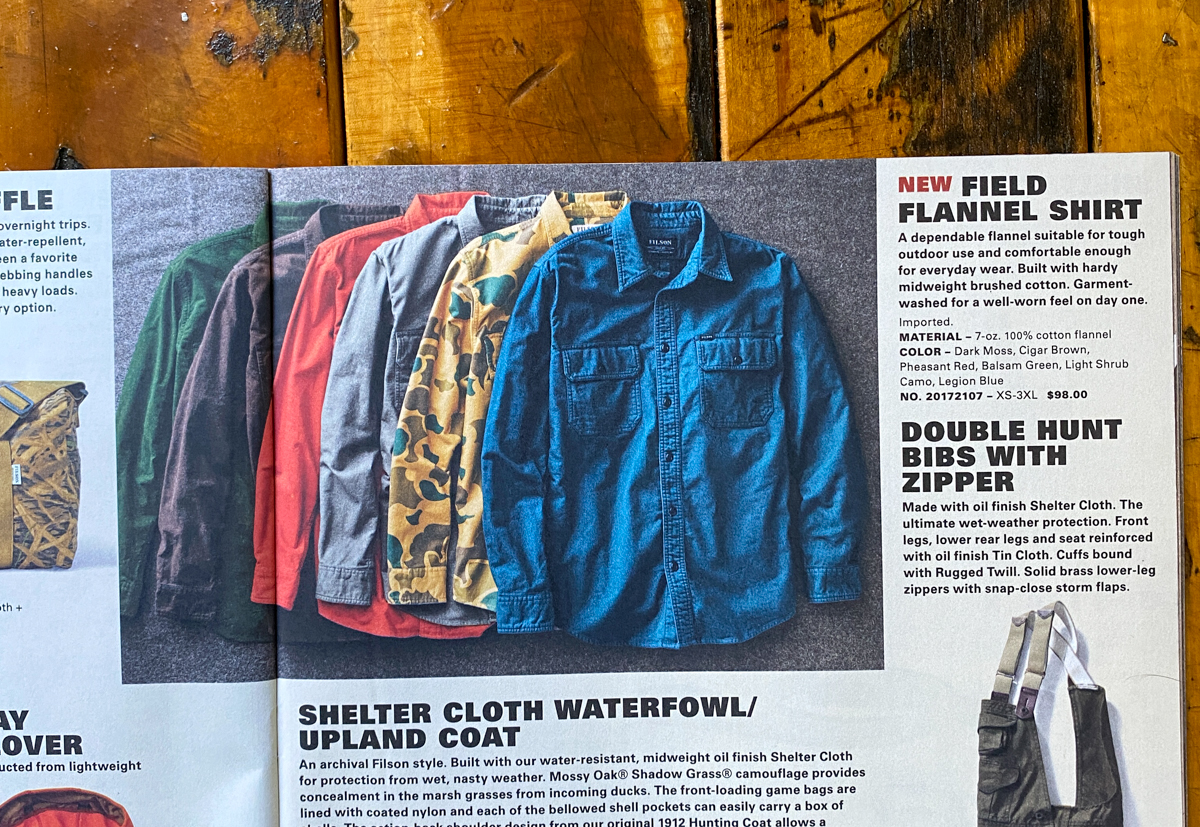 Ripping a heater: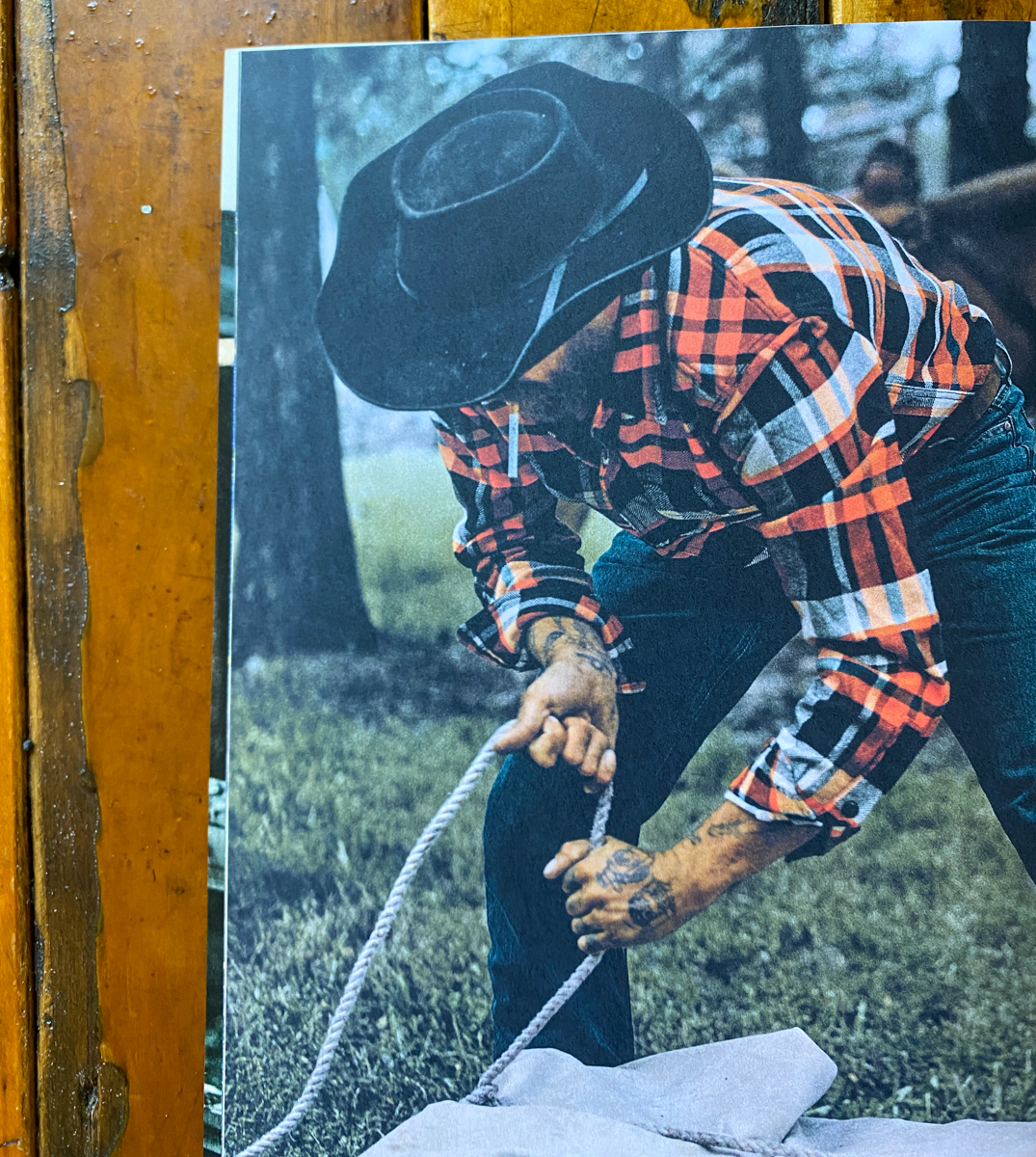 It's nice seeing Filson on an upward trajectory and re-establishing their place in the #menswear spectrum.  I like their new identity, albeit a bit updated and refined from earlier iterations.  What say you?  You on board?