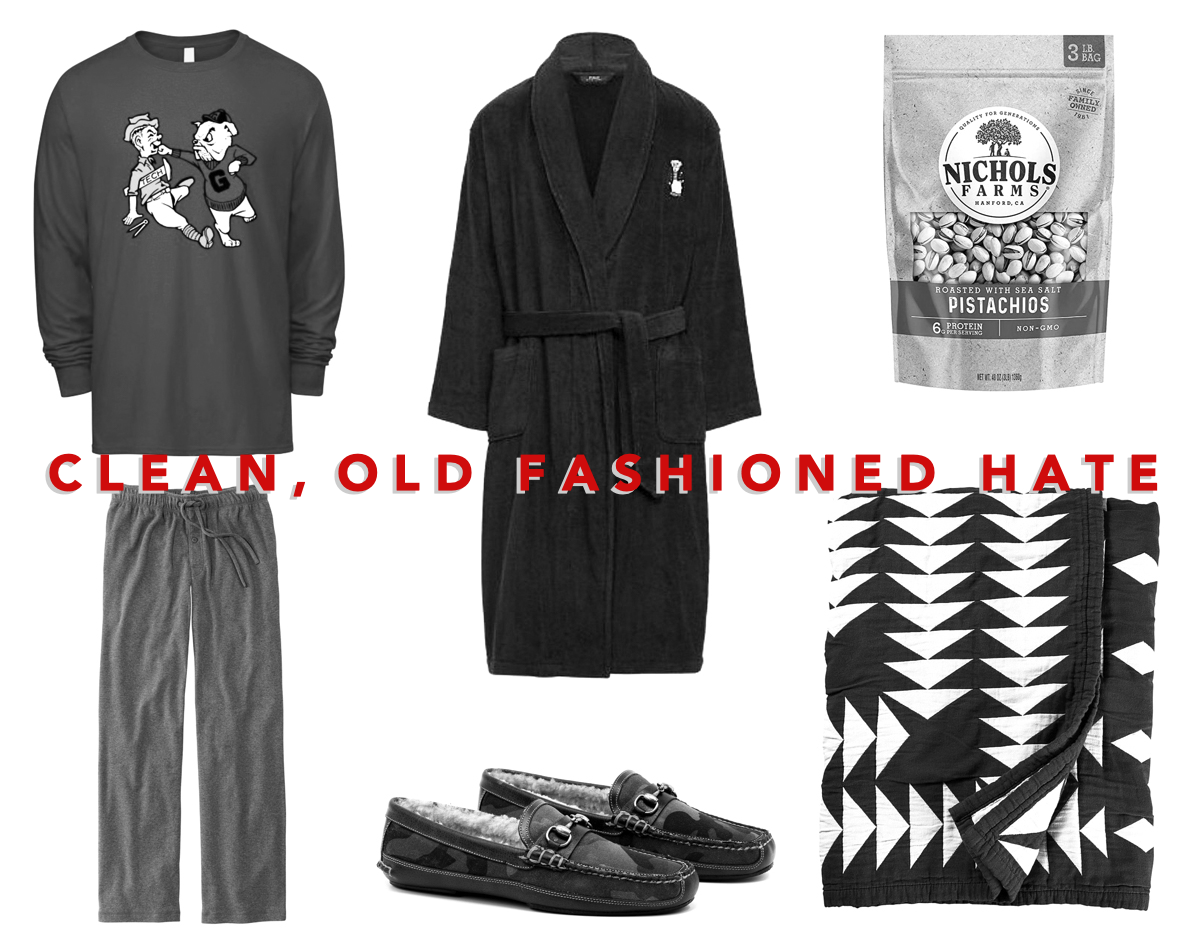 Legitimately the easiest look all season.  This is the game that no one attends.  Even though it's in Atlanta, it's going to be a home game for the Dawgs.  And let's be honest – UGA is going to destroy the Yellow Jackets.  And by 'destroy, it might not be a 50-point slaughter, instead up by three scores and they lock it down.
Therefore…this game will be extremely boring.  It's going to be like watching a Braves Spring Training game.  It's football, but not real football.  So, prepare accordingly.  PJ time.  Claim your spot around 11:45 in your recliner/couch and kick back.  I would be surprised if you aren't napping by the end of the first quarter.
That said, get comfy: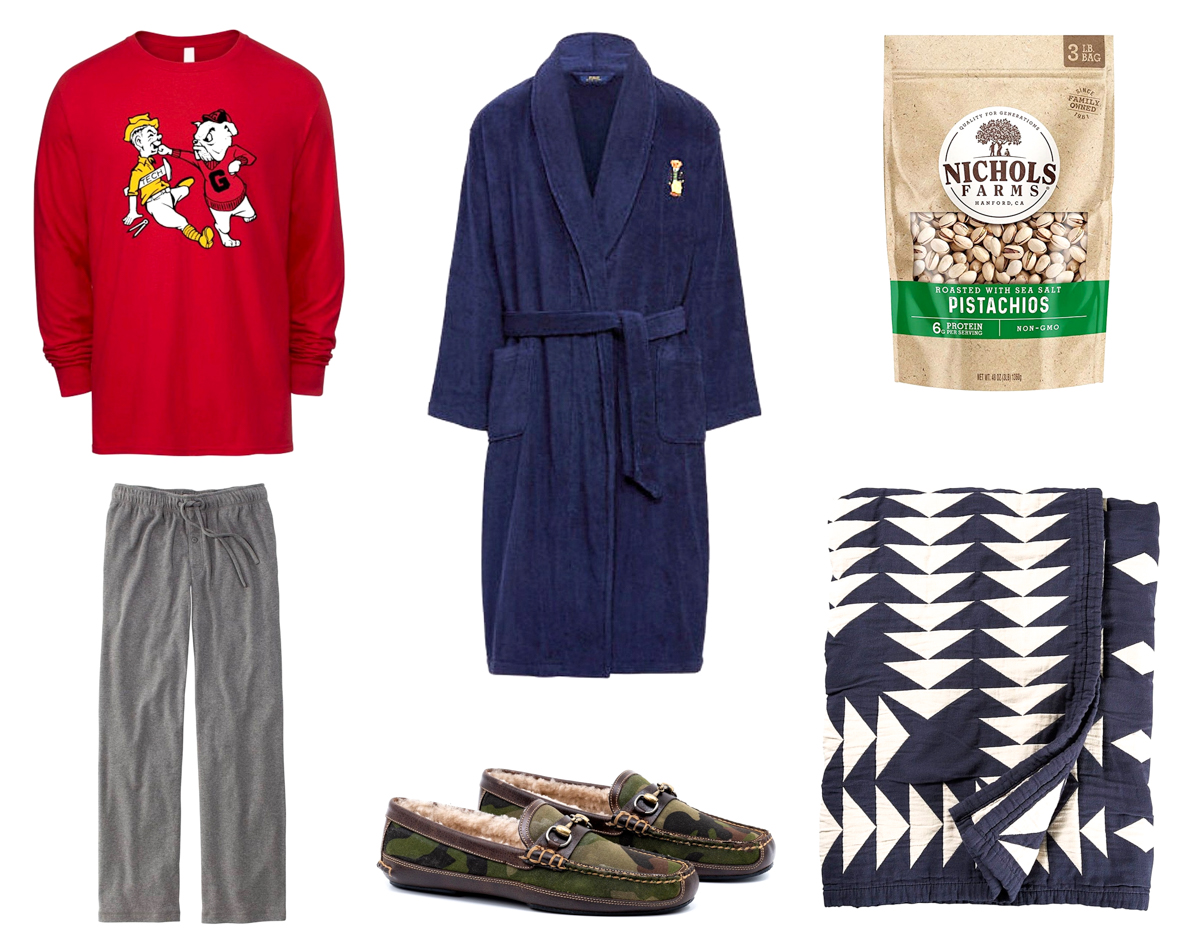 1. Appropriately Themed Long Sleeve T-Shirt:  We're going heavy PJ's here, and the long sleeve t-shirt is king.  And how cool is the Dawg punching the nerd?
2. Sleeping Pants:  With a stretch waist.  Thanksgiving dinner (and leftovers) left their mark.
3. Bathrobe:  Who cares that its noon, Dude.  You are on PTO.
4. Slippers:  Keep those toes cozy in style.
5. Pistachios:  You've got to munch on something…and pistachios are the mid-day snack of choice.
6. Blanket:  For your better half to cover you with when you start snoring.
Wreck 'em.