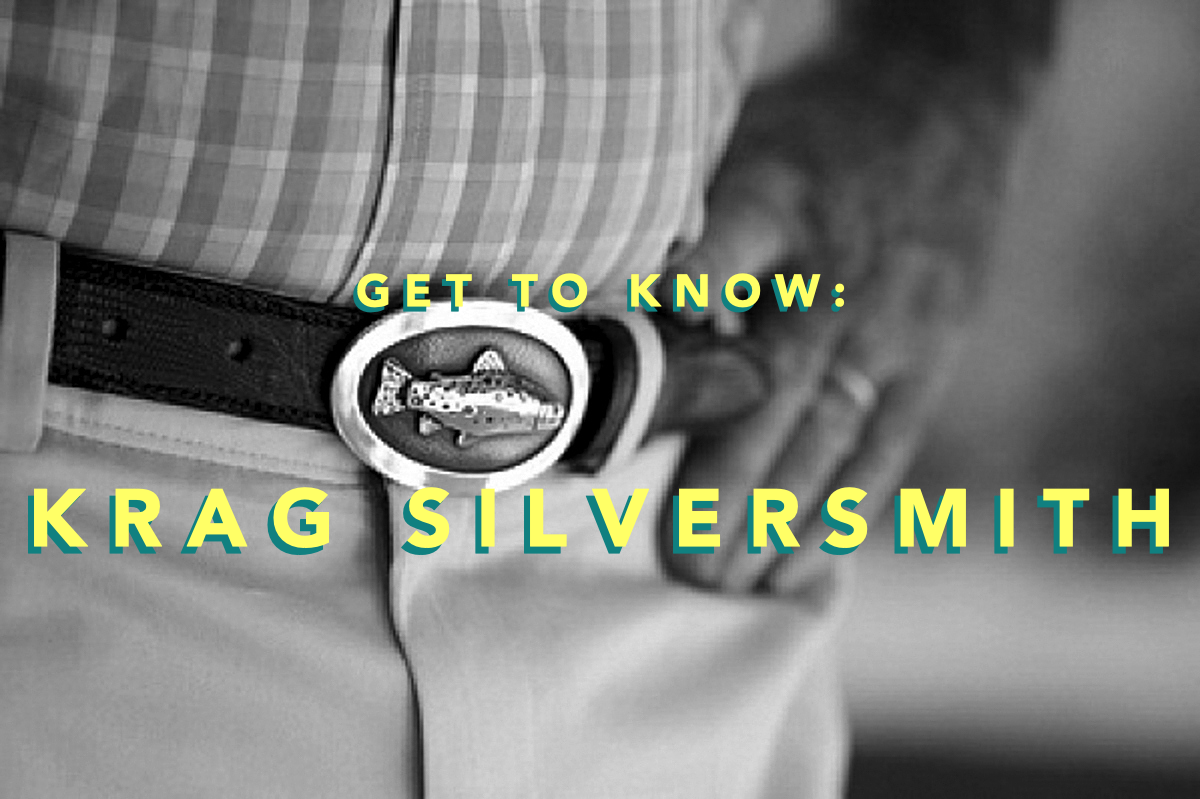 The older I get, the more important 'heritage pieces are to my general ethos.  I really like the idea of owning high-quality, unique pieces that are made with heart and will outlive me.  I get quite a few questions about this – 'what should I get that I can pass on to my son, or for my dad, or something to commemorate a major life event?'.
Sterling silver is an obvious choice.  The look, the feel, and the depth of well-polished silver is something to behold.  It'll never go out of style.  I recently came to know Wendy Krag O'Neil who runs Krag Silversmith out of Massachusetts.  She is carrying on (by hand!) the tradition that her grandfather started when he founded Krag Silversmith.
Not only is she an absolute pleasure to know, but also an extremely talented artisan who has put her heart and soul into her craft.  She creates a line of buckles, keychains, cufflinks, charms, and pins.  They are all handmade, and all that I call multi-generational.  You've probably seen her trout buckle at Onward Reserve, and that's a good example of a piece that will be around for a LONG time.
Wendy was nice enough to give us a peek into her business and her craft.  Enjoy:
What is the history of Krag Silversmith? As my hands embrace the tools that have been passed through the generations of my family, I feel very lucky to have the opportunity to carry on a family tradition that all started with a lost cufflink…
I guess you could say that the history of Krag Silversmith actually started long before I was born. In the 1930s when my grandfather took classes in silver-smithing so that he could replace a lost cufflink given to him by my grandmother, he never dreamed he was starting a family tradition. It skipped a generation over my mom, somehow found me and I started Krag Silversmith some 30 years ago. As I sit in my studio today creating my silver belt buckles and designs, I credit his tutelage and support for my ability to follow in his footsteps.
Here is a photo of us in 1992: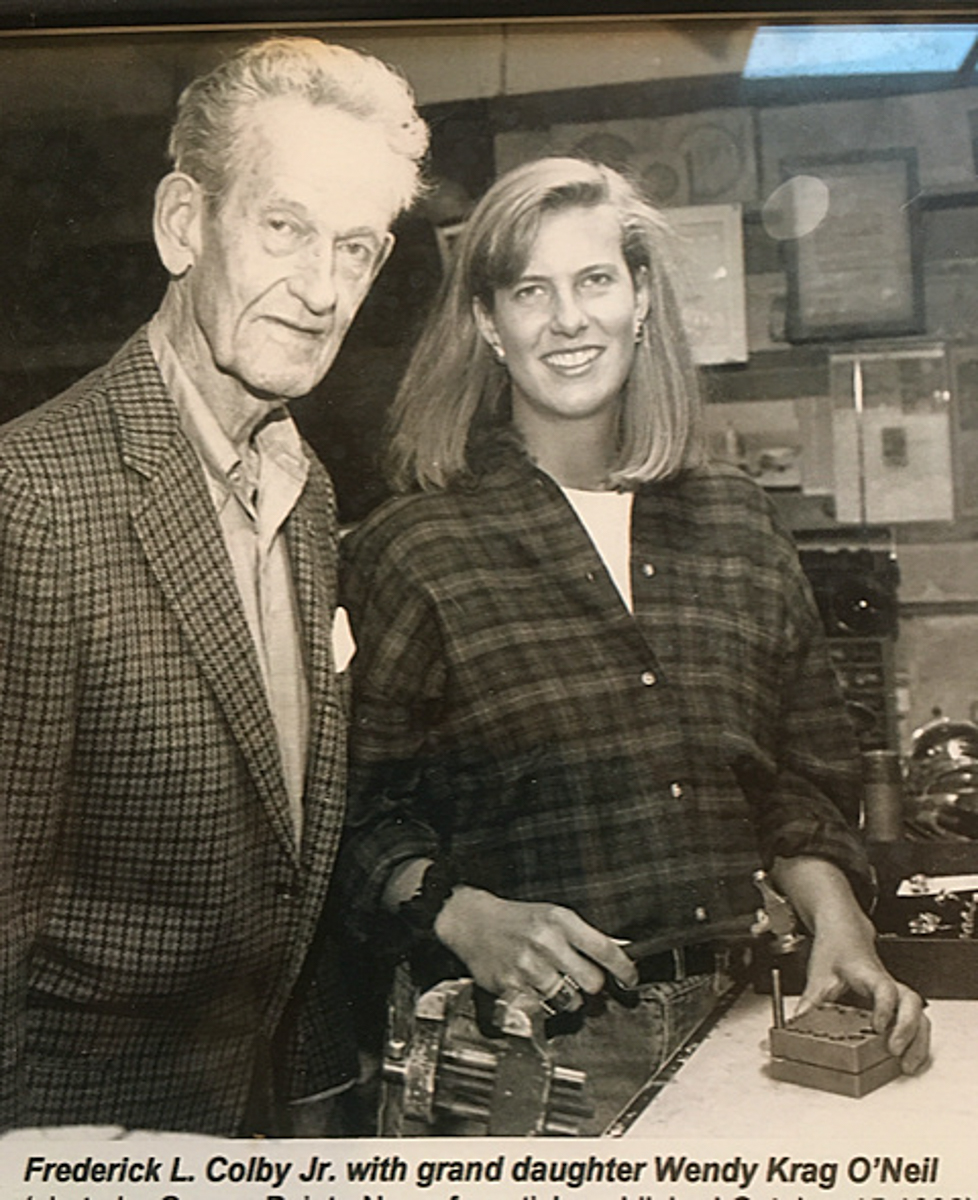 How did you get into the business? It all started for me after my freshman year in college. My grandfather, award-winning silversmith Frederick Colby, kindly and generously gave me the opportunity to spend time with him in his studio in suburban Detroit. I learned some basic techniques and quickly realized that this was something that I was keen to pursue. Along with apprenticing for my grandfather, I took classes in Detroit and eventually found my way to Santa Fe, New Mexico where I resided and worked in silver for over a decade. My husband and I, then moved our family to the Berkshires of Western Massachusetts. We realized our dream and renovated an old horse barn that we share as our studio space. Charles Thomas ONeil aka Tom is an abstract painter who creates his incredible work in the main floor of the barn and I am in the hayloft.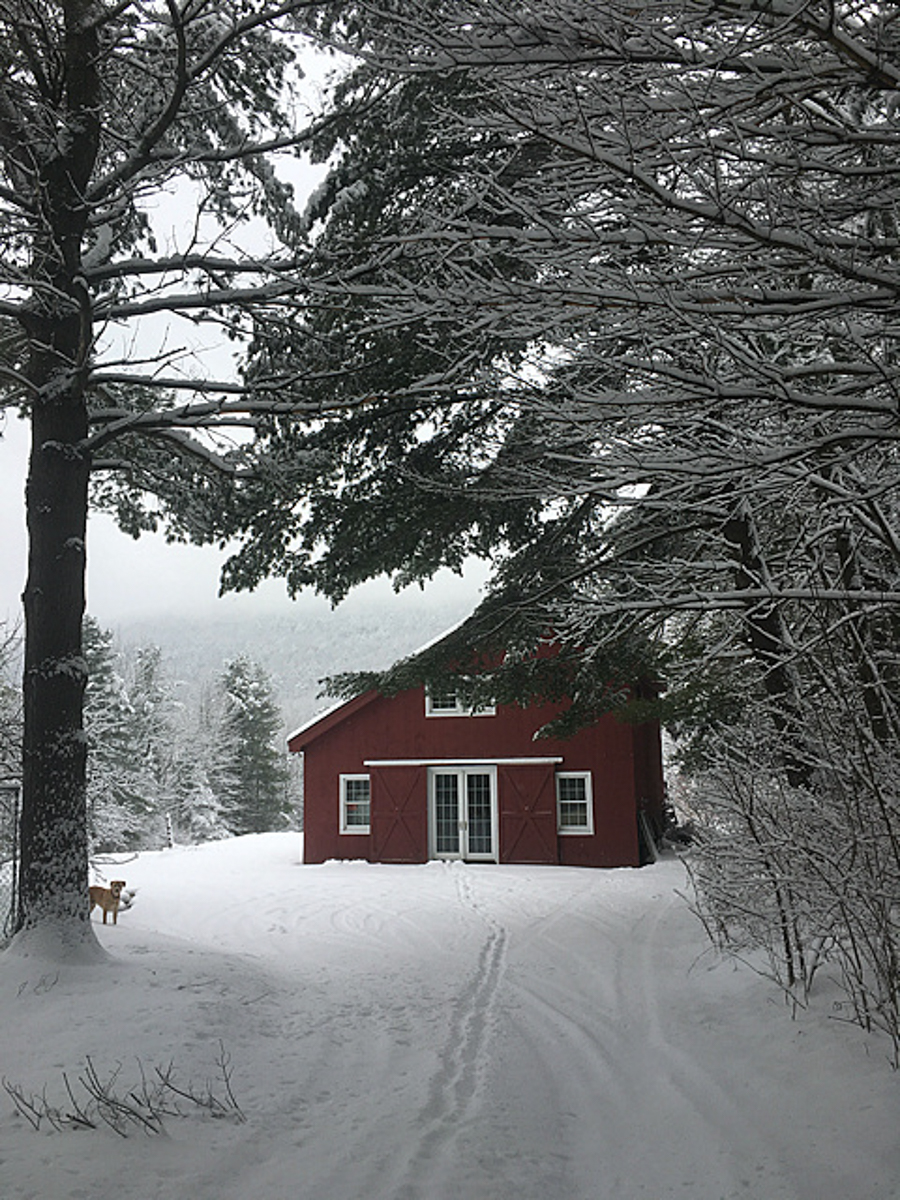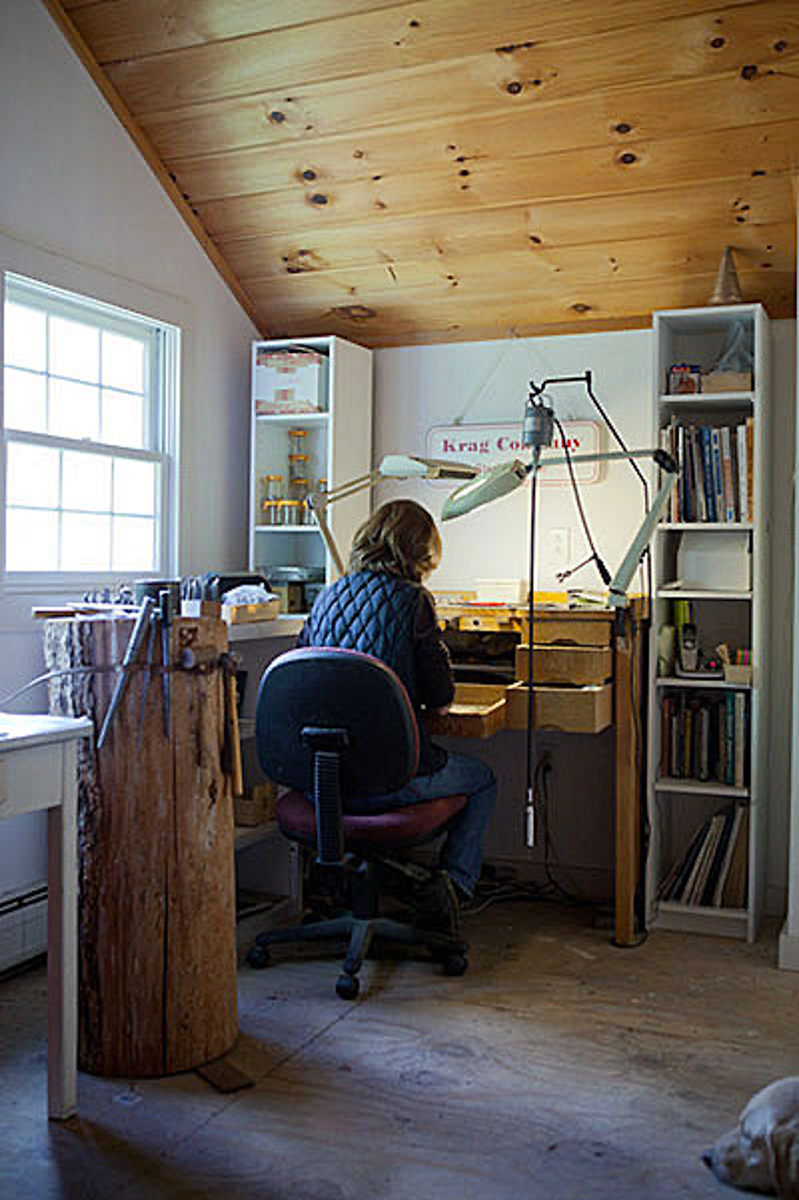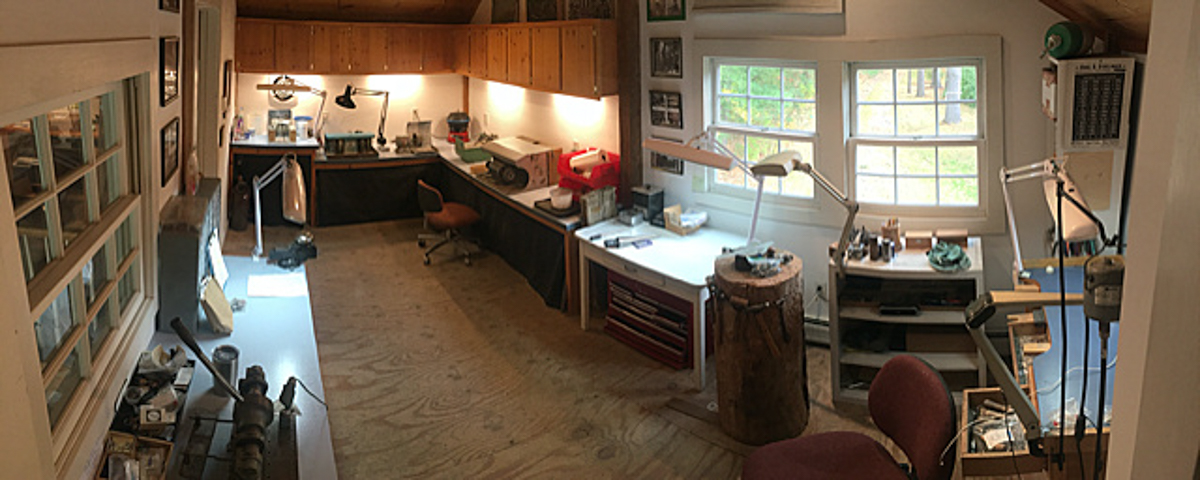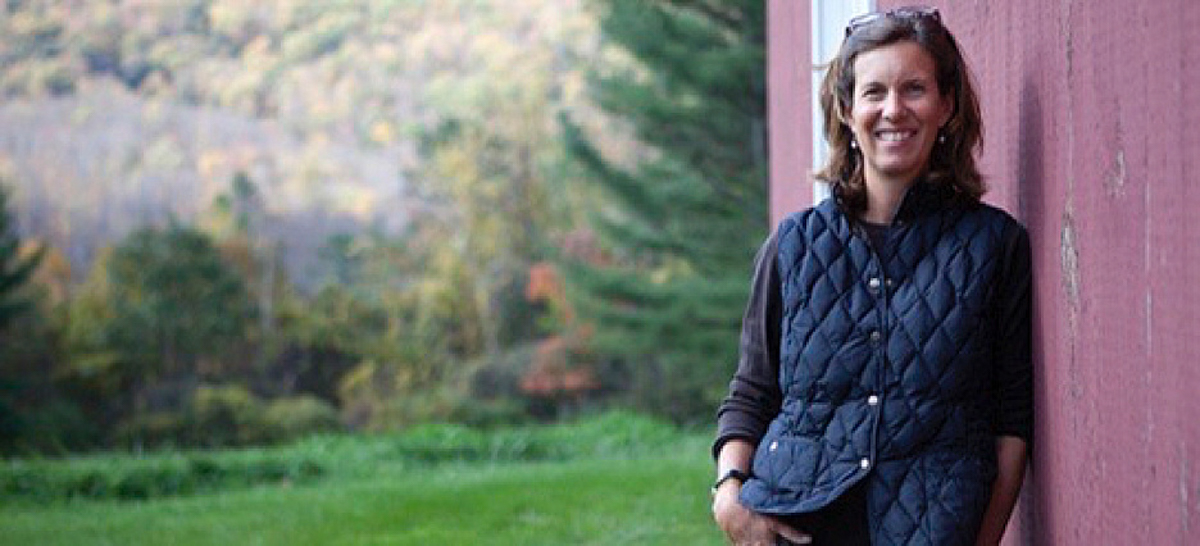 In the summer Tom and I run a gallery on Fishers Island NY called the Red Barn Art Gallery, where we create and sell our work.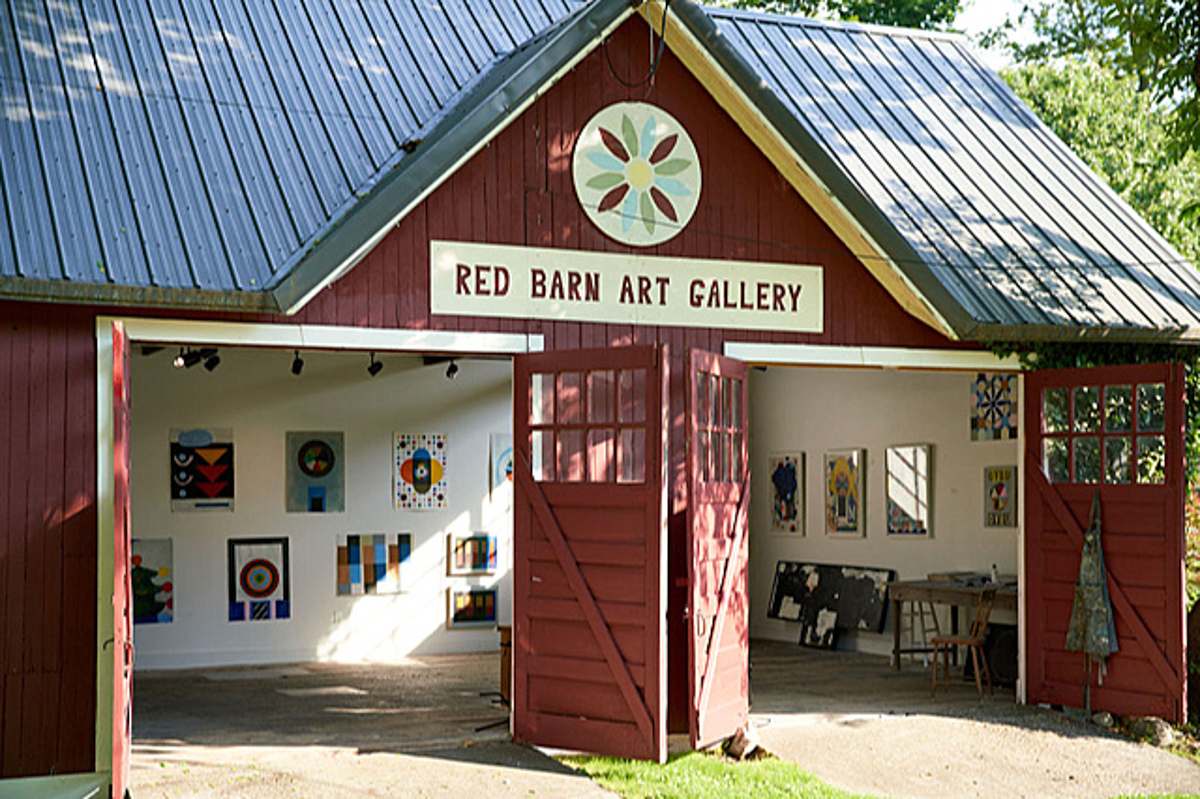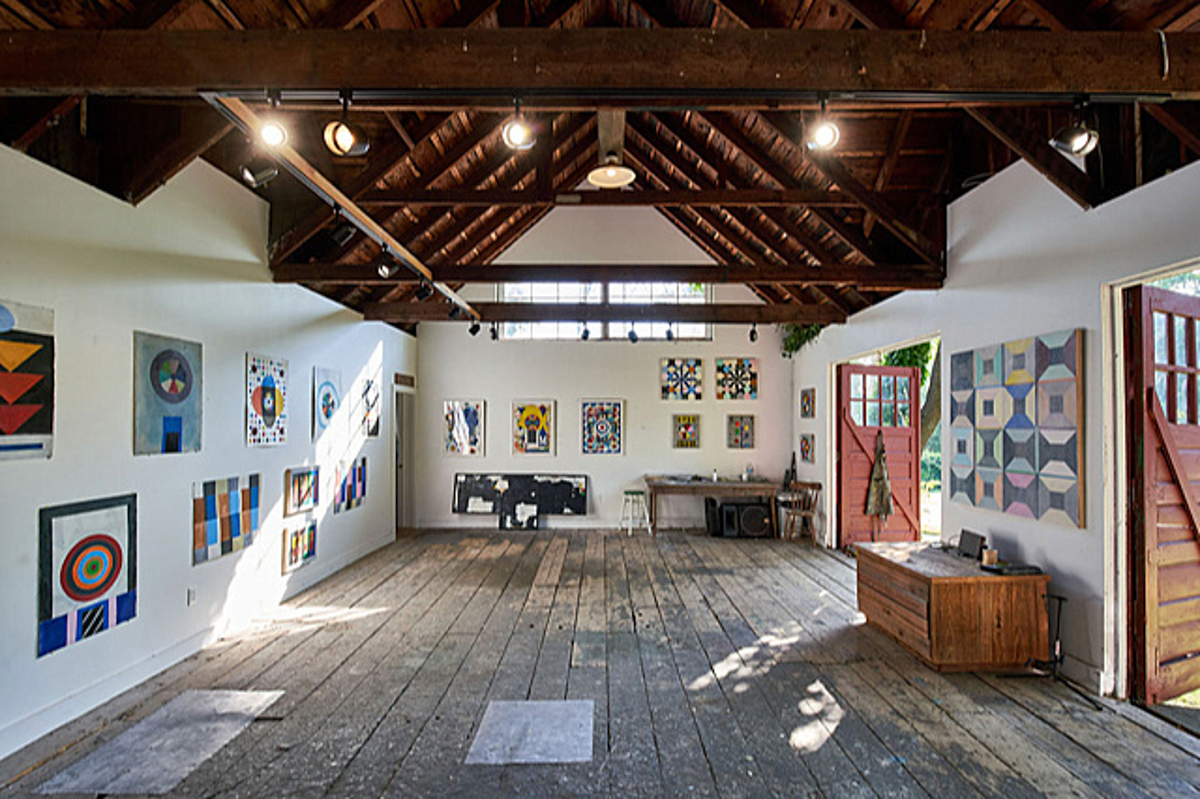 What is the process of creating these pieces? My process begins with an idea that I simply sketch out on paper. I start by choosing the gauge (thickness) of silver that I want to use to create a certain weight for the design. Most often my designs are many layers of silver cut, soldered, hand-stamped and highly polished.
Tools that I generally use are a jeweler's saw with a tiny, tiny blade to intricately cut the silver. I have an amazing heavy-duty chopper that belonged to my grandfather. It's not so far off from the concept of a paper cutter and cuts silver in perfectly straight lines. I use a Dremel tool for drilling, polishing, grinding etc.. My soldering equipment consists of a large tank of acetylene gas and a torch. I have a buffer with lots of different wheels to create the highly polished finished piece. There are all sorts of chemicals and resigns that go along with the soldering, cleaning, and buffing so I protect myself from the dangerous fumes with several exhaust fans and filters.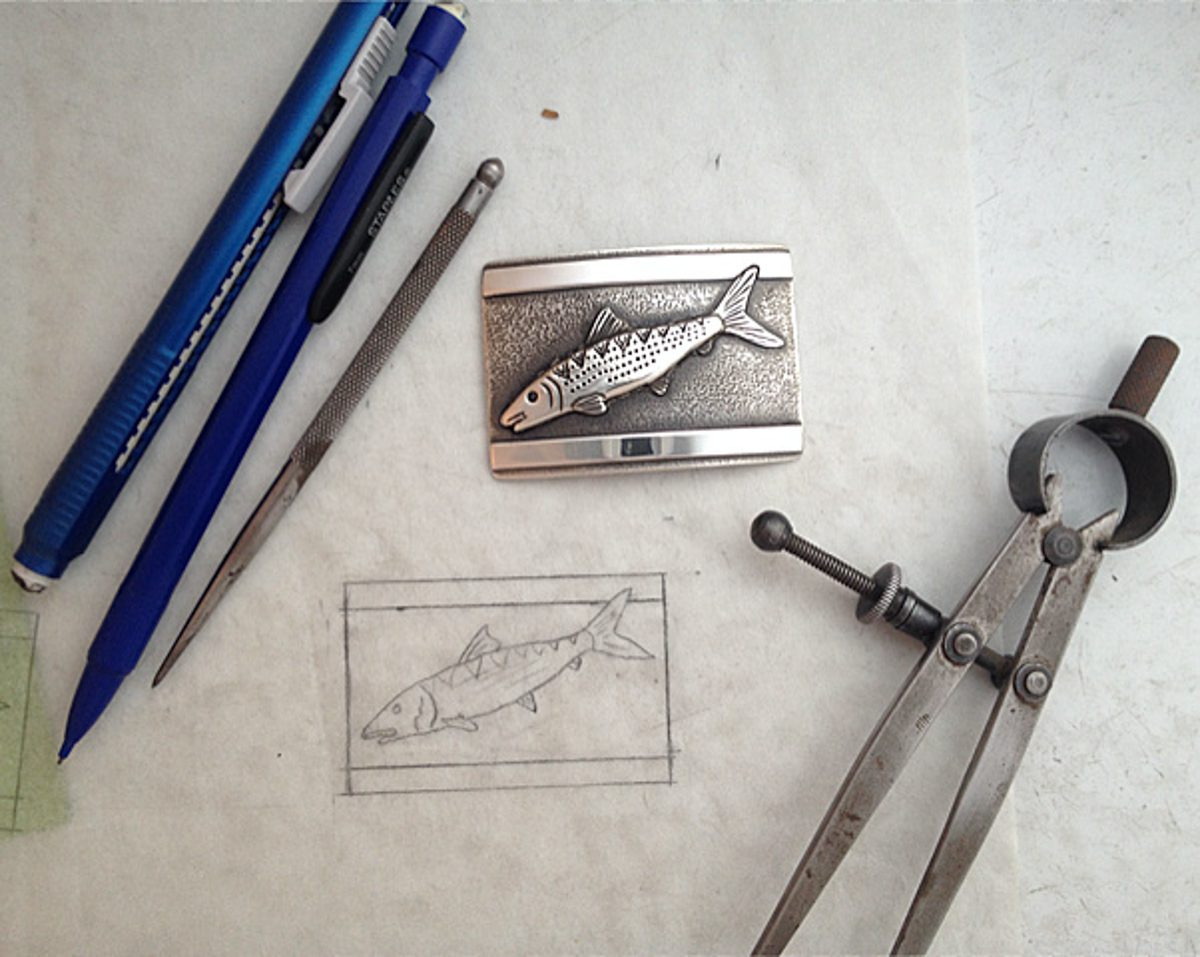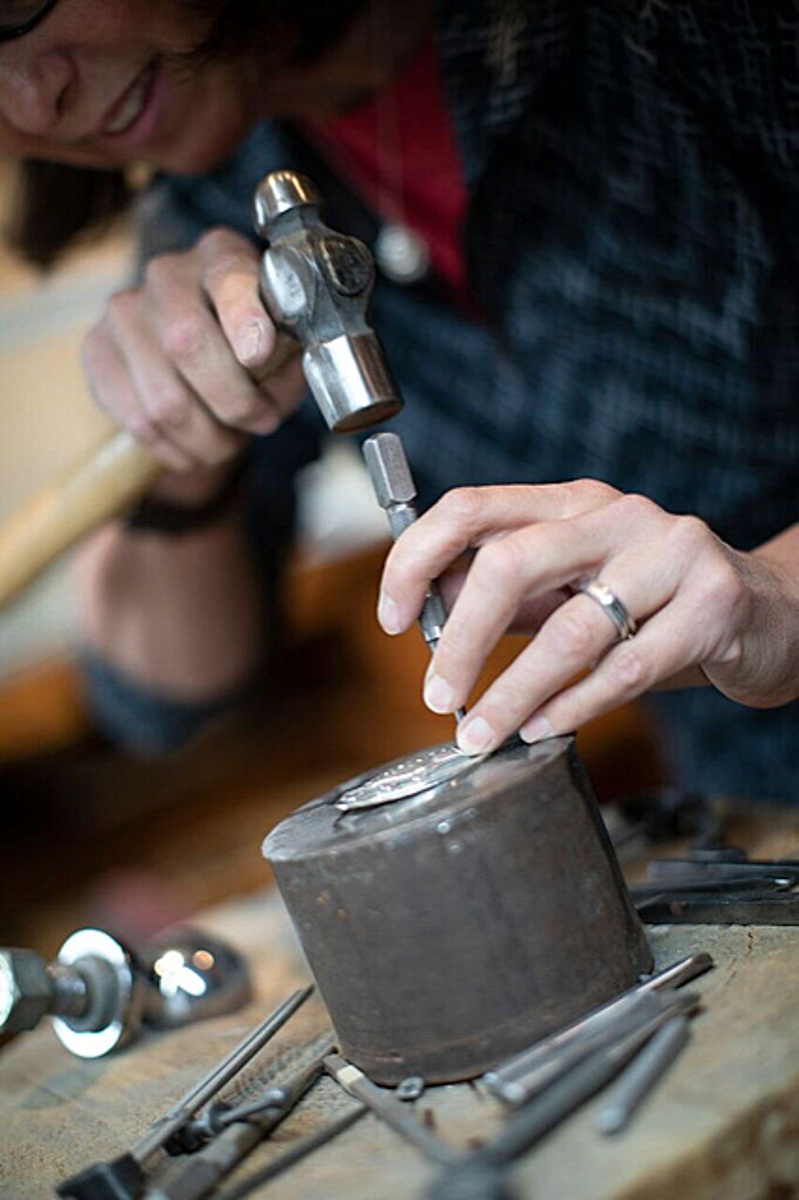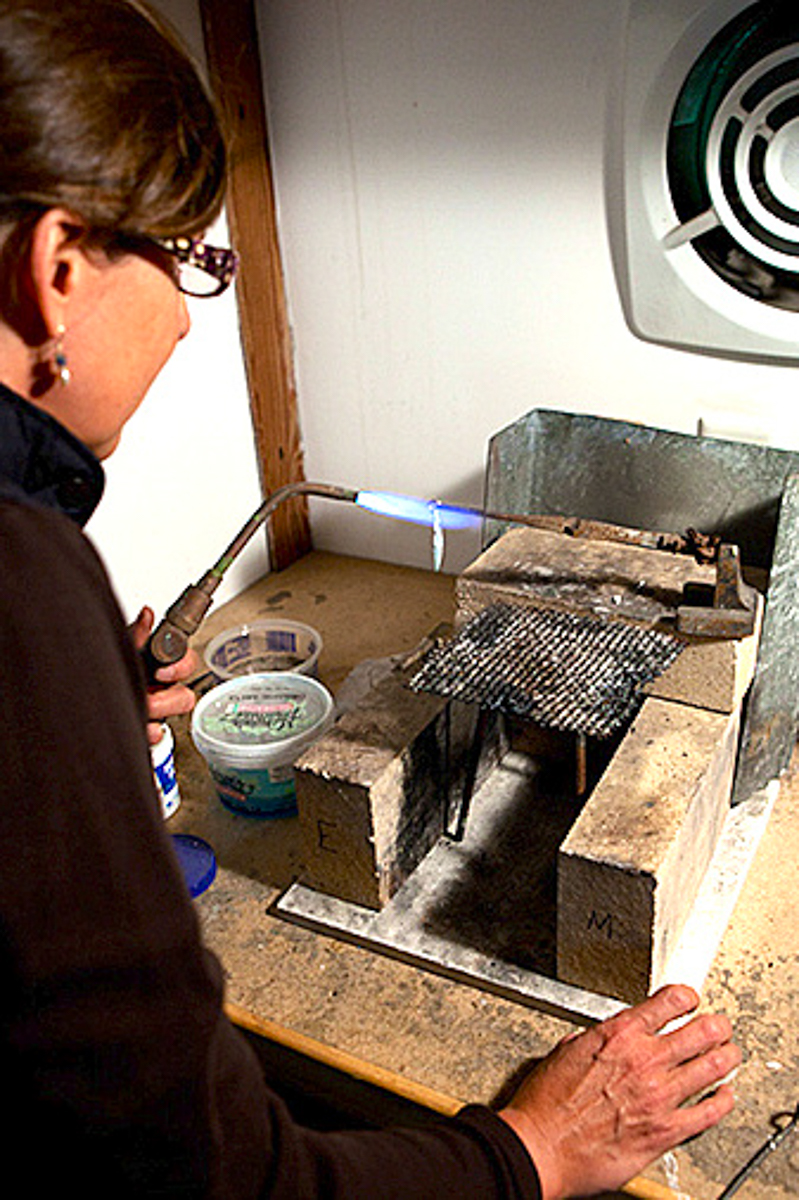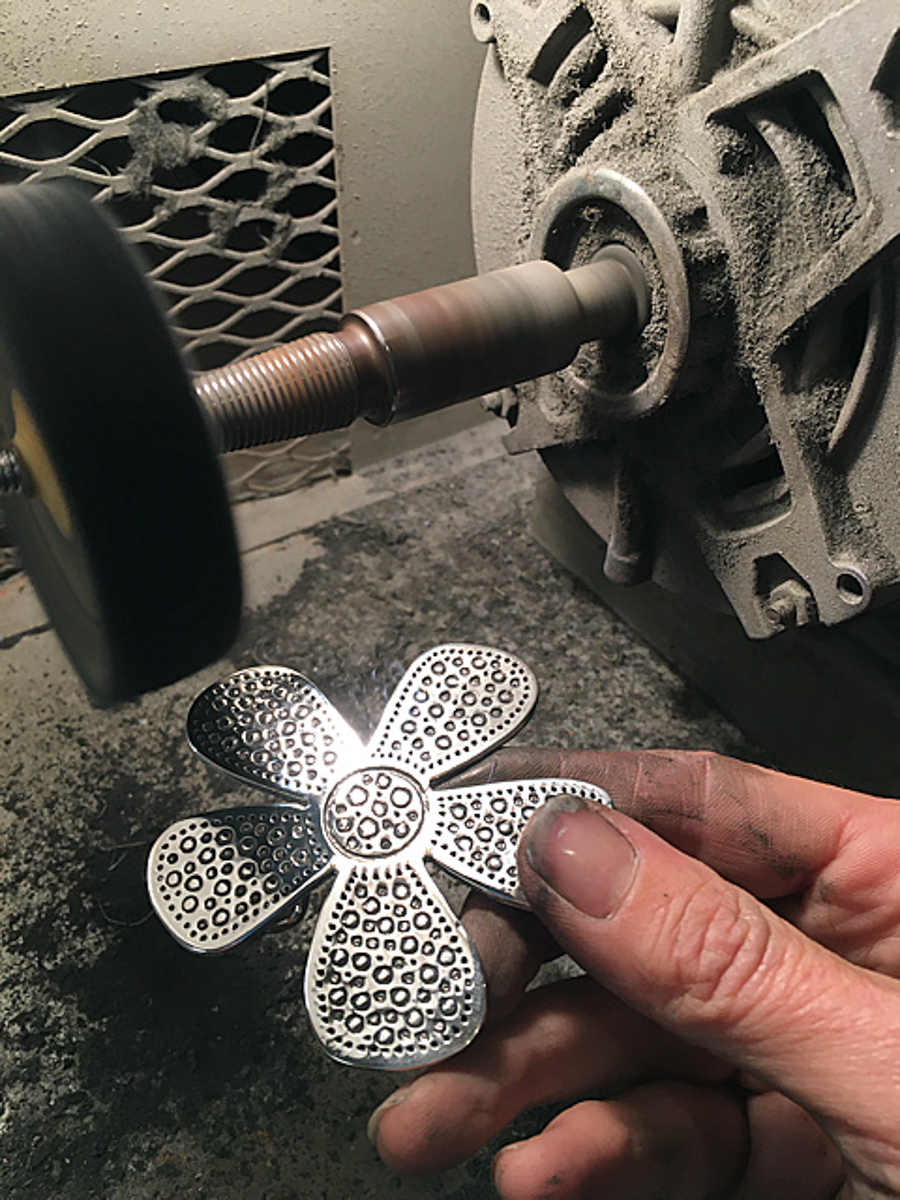 From where do you draw inspiration? Sharing studio space with my talented husband has been a constant source of inspiration as well as the support of my family. While living in Santa Fe, Tom introduced me to fly fishing, which quickly became a passion. It inspired me to create a line of belt buckles for the angler and silver products that feature trout, striped bass, bonefish, and many other kinds of fish.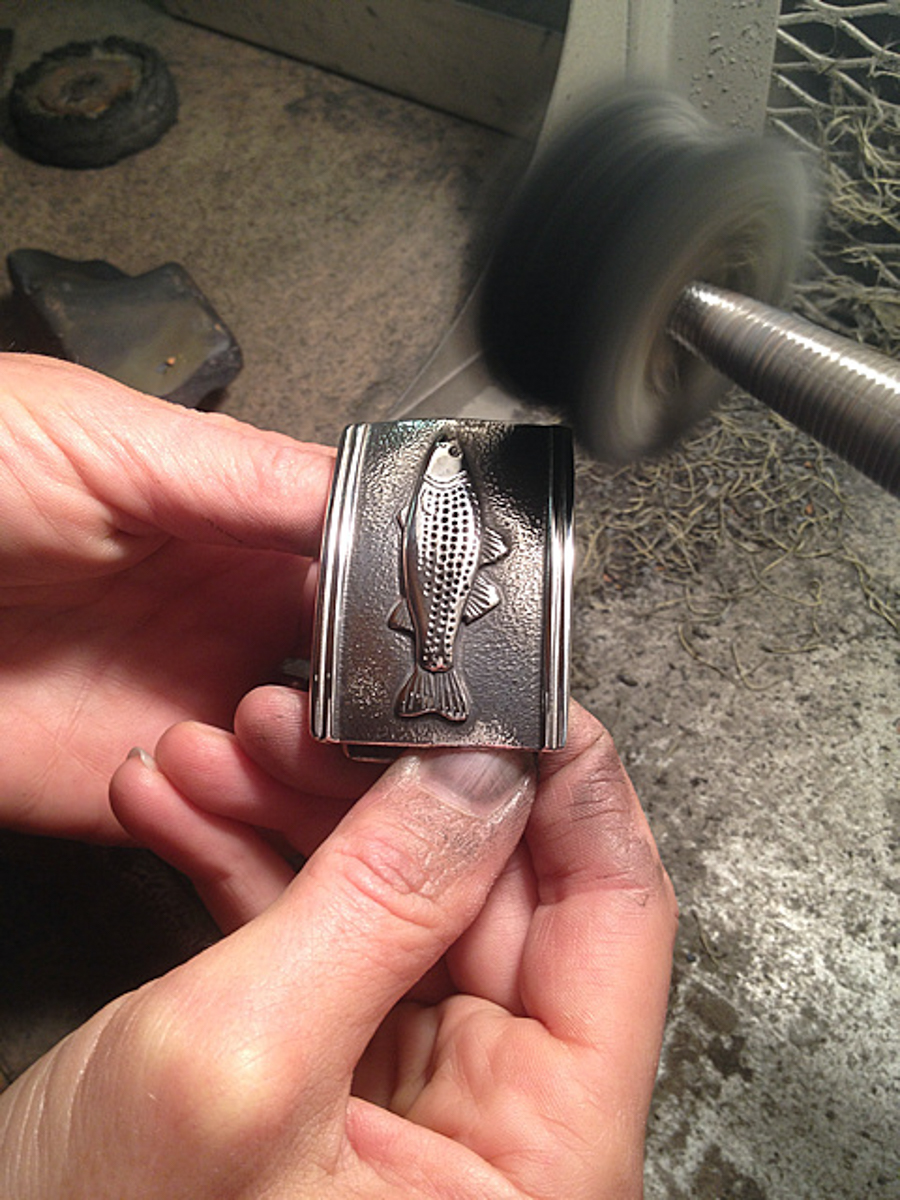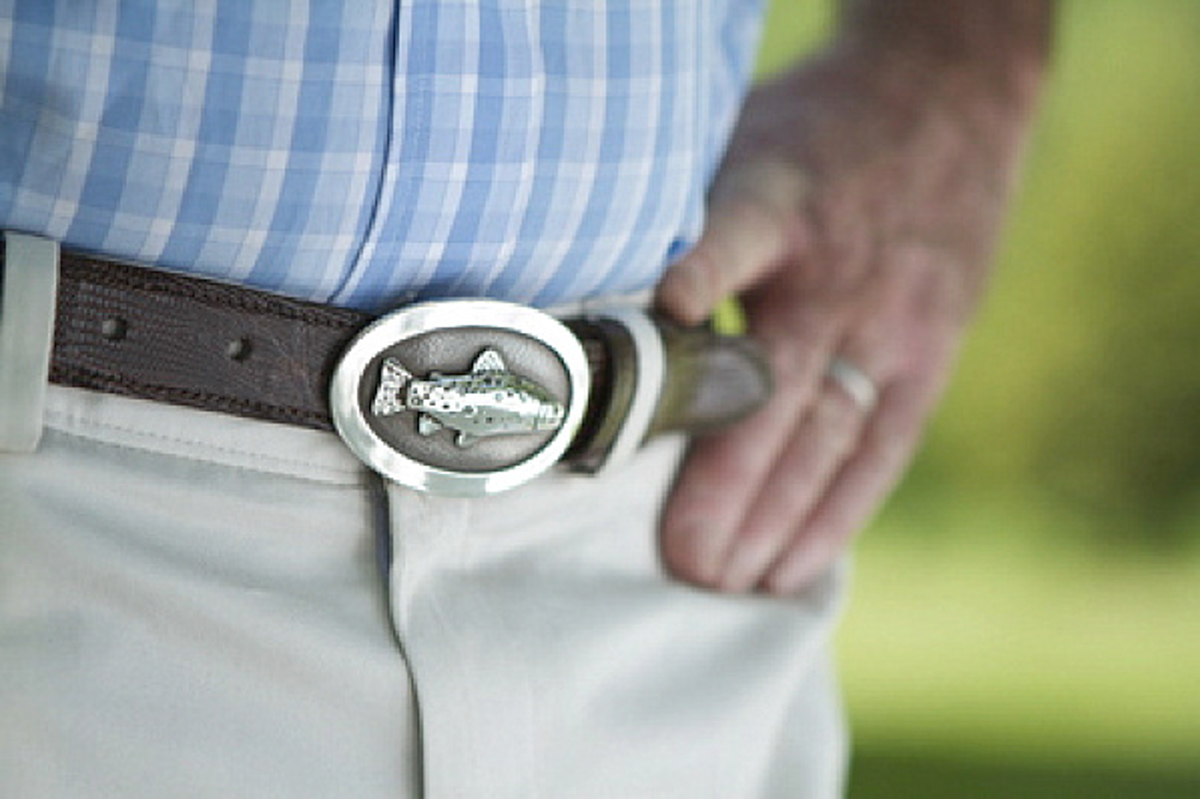 Another source of inspiration as you can imagine is the work of my grandfather. I so admire his incredible hollowware including tea sets, serving utensils and pitchers. He inspired me to create among other things, a line of belt buckles and key chains with initials. Similar to his work they are so classic and timeless and span the generations.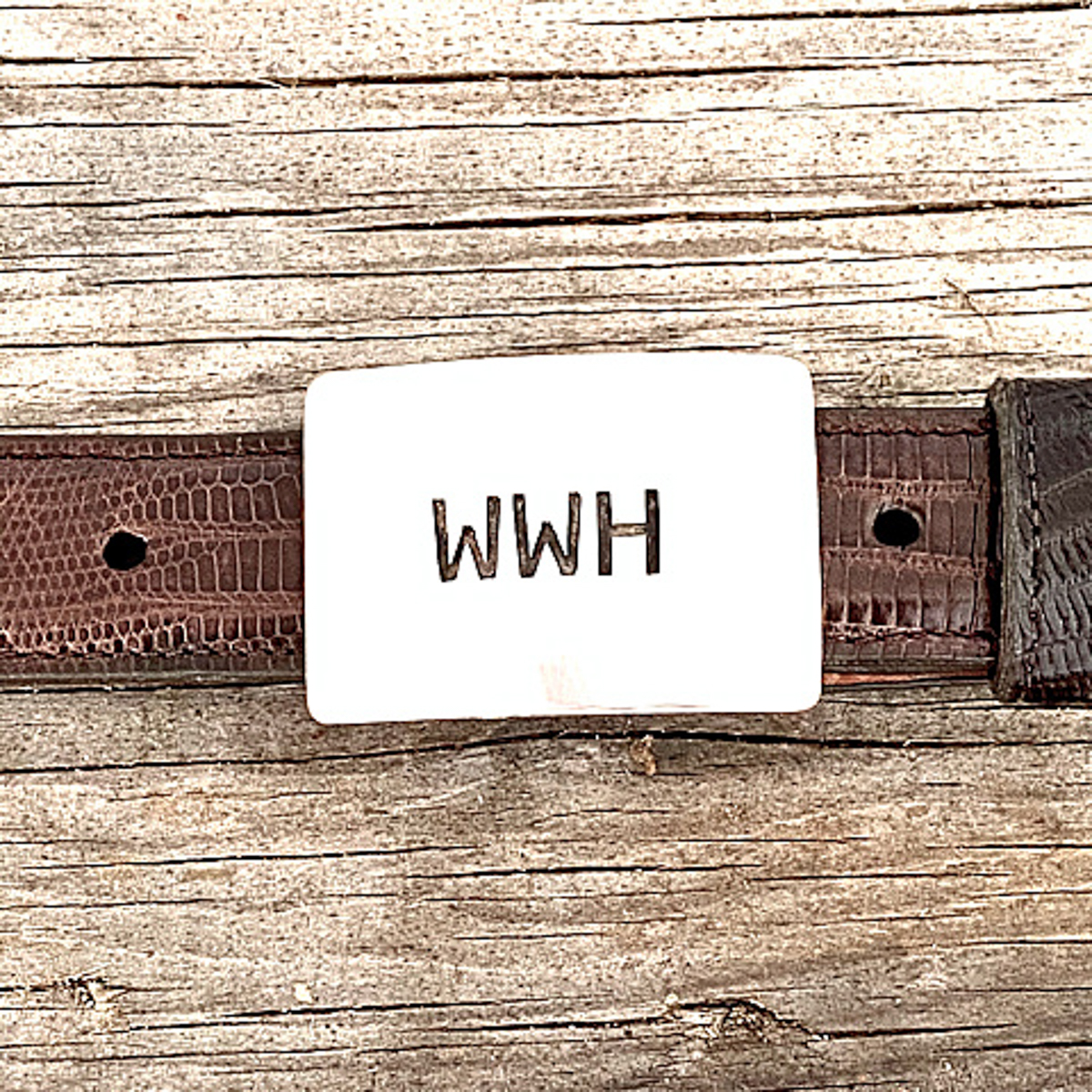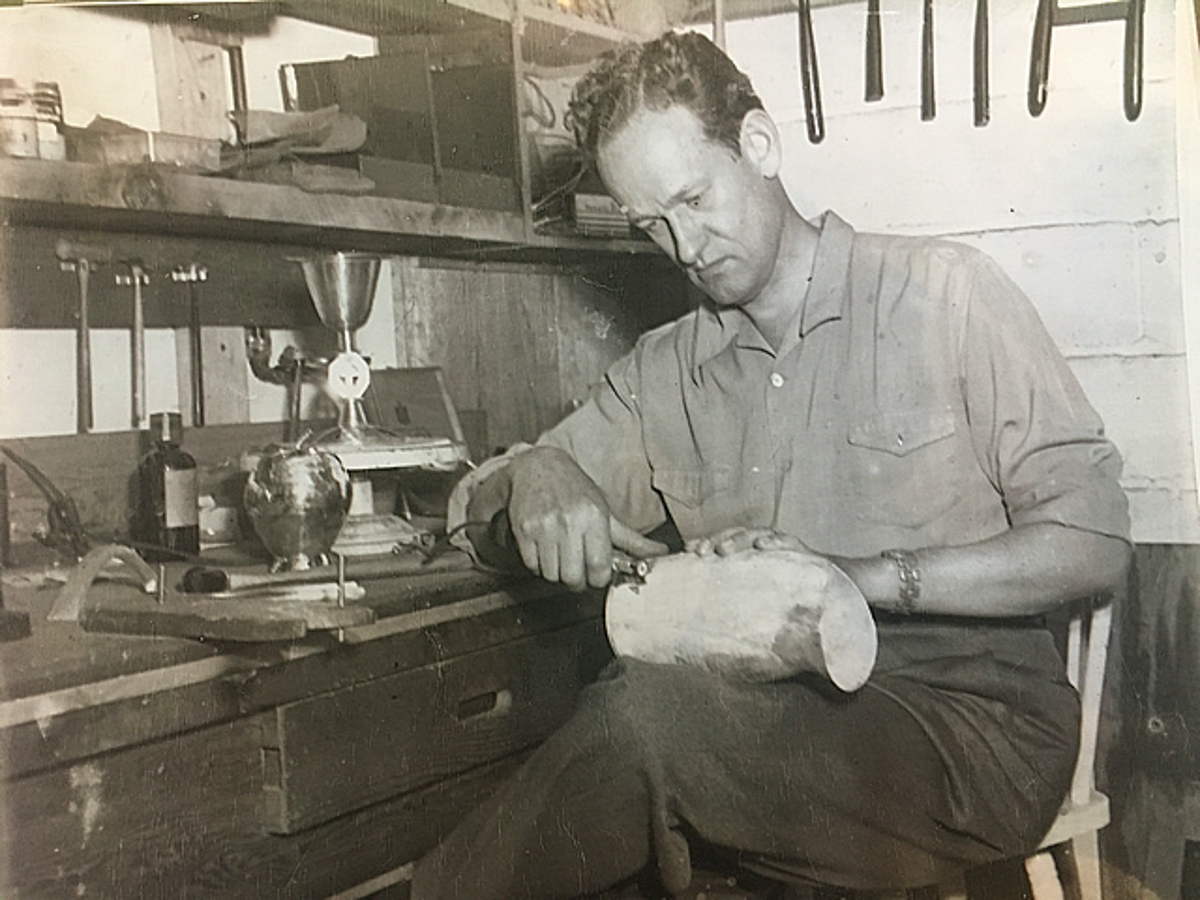 What type of person is a Krag customer? A Krag customer is someone with an appreciation for sterling silver, handmade and unique. My customers are both men and women. I often cater to the: hard to find something for the guy who seems to have everything. Chances are, he doesn't have a sterling silver belt buckle that says something quite unique about him. He may like to fish, he may want a really nice handmade buckle with his initials, he probably has an affinity to a special place that could somehow translate to a buckle, cufflinks or a keychain.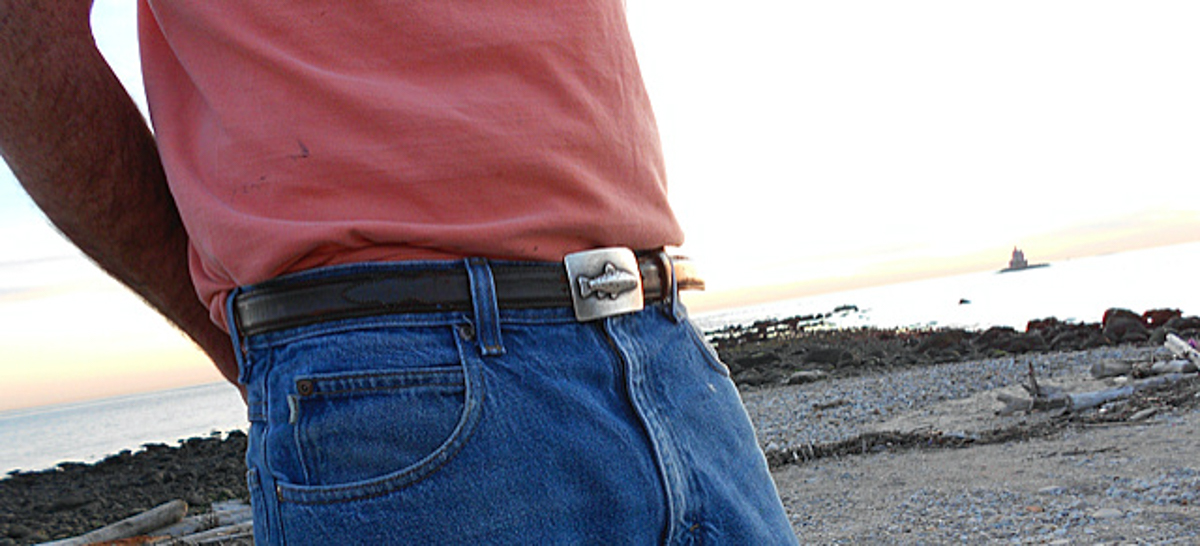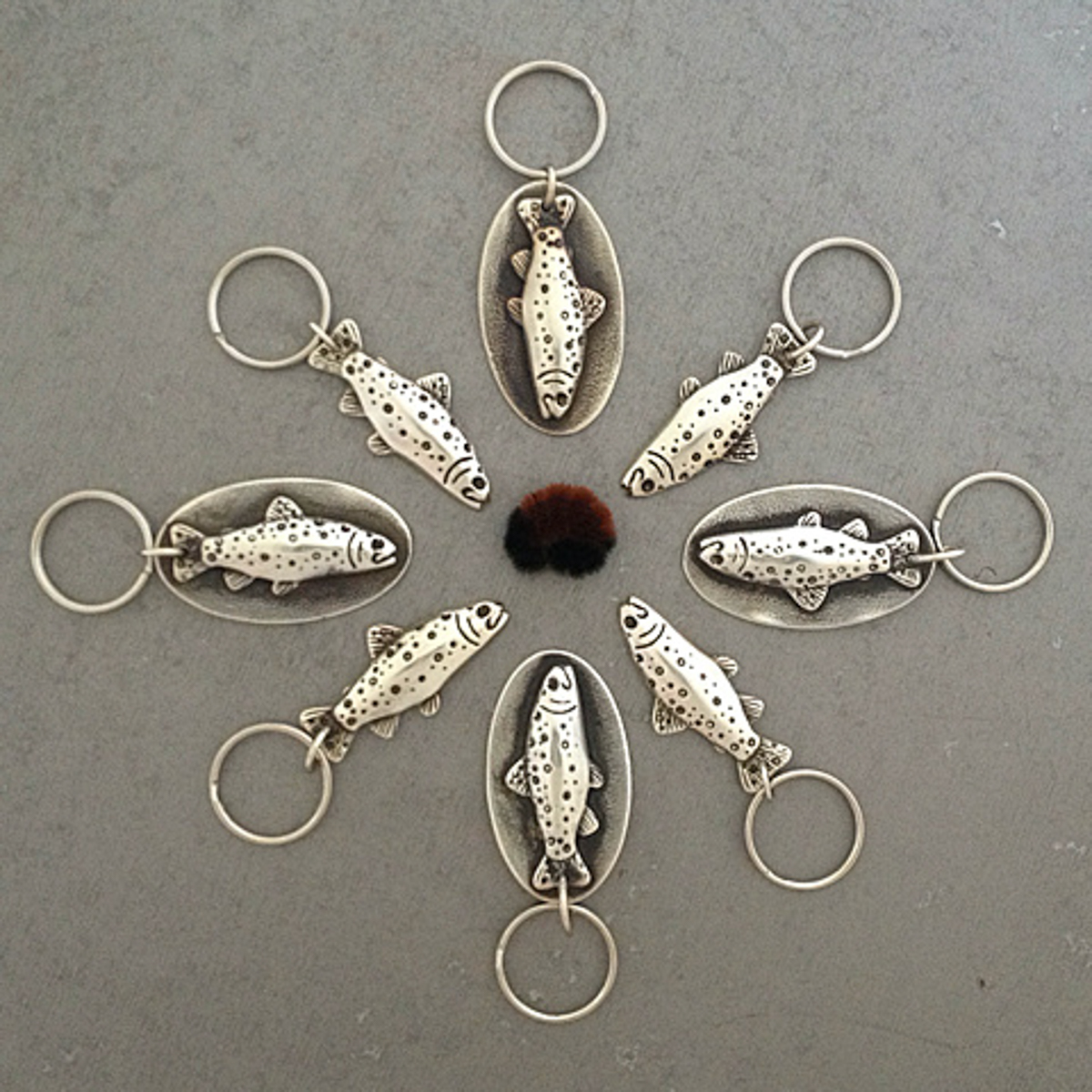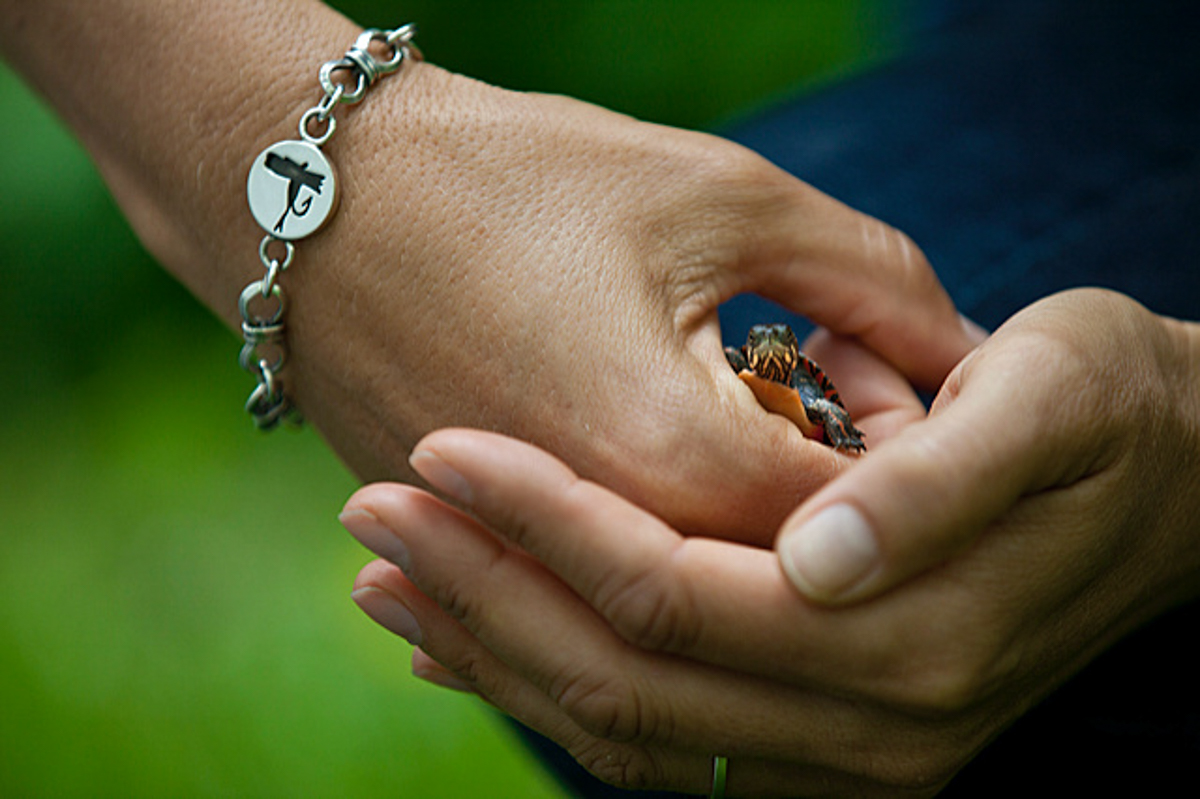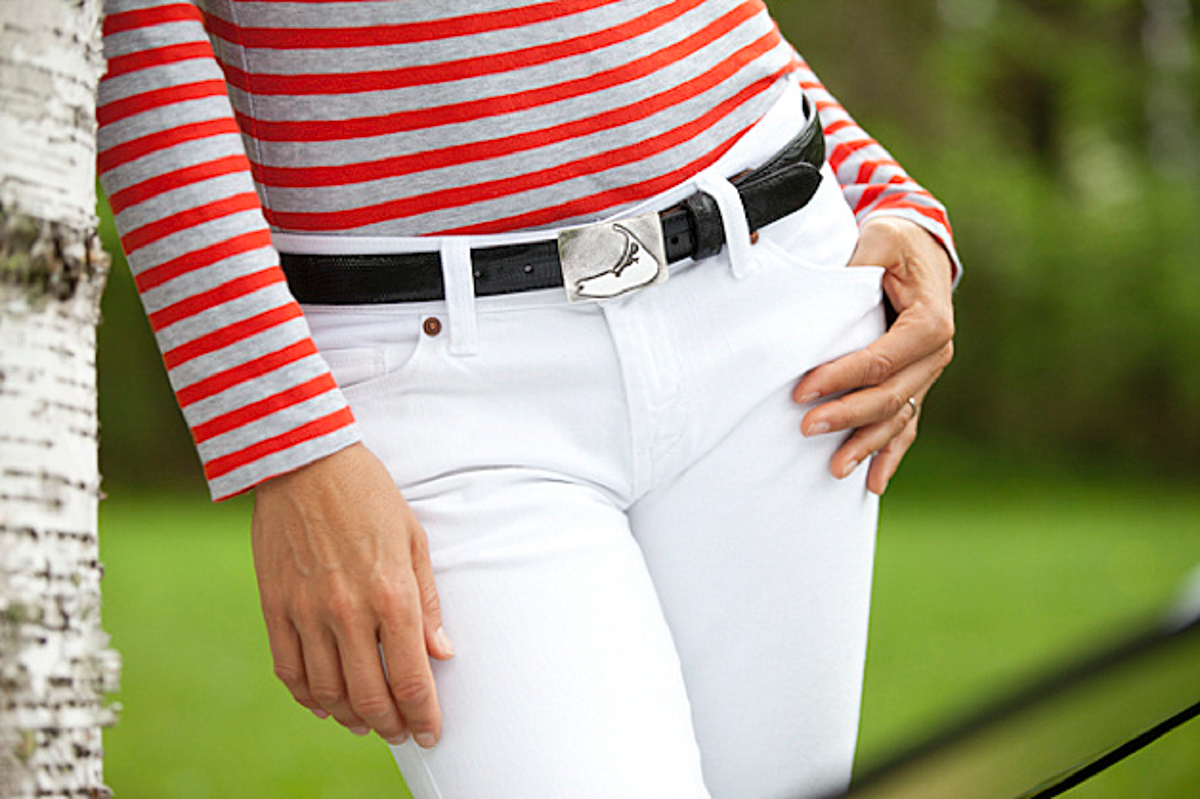 What do you like to do outside of running the business? Running my business is so melded in with life that they have really become one. What I do is a direct reflection of what else I do. Specifically, I love to fly fish. No wonder I make so many belt buckles with trout, bonefish, striped bass, etc.. My husband and I are always on the lookout for the next adventure on the water. I guess it's a great way to mix business with pleasure!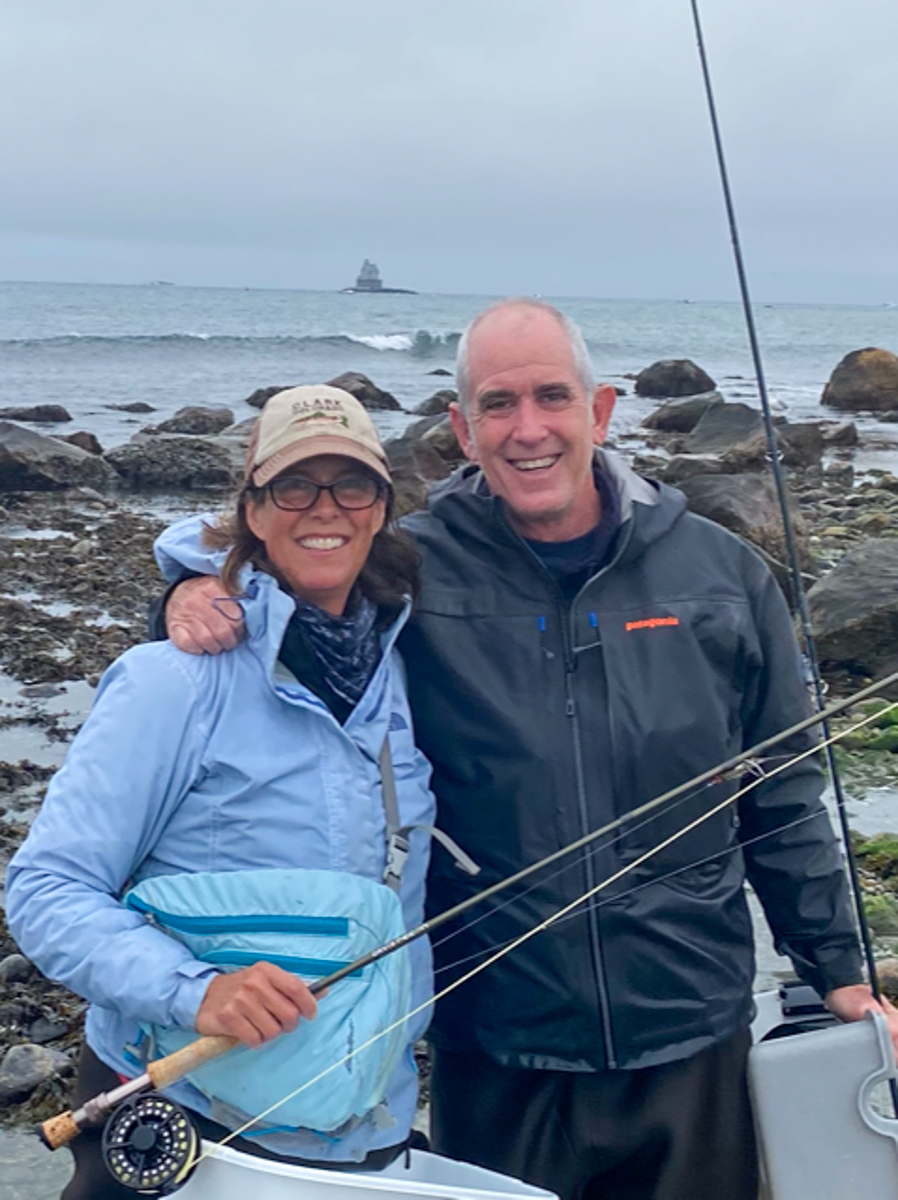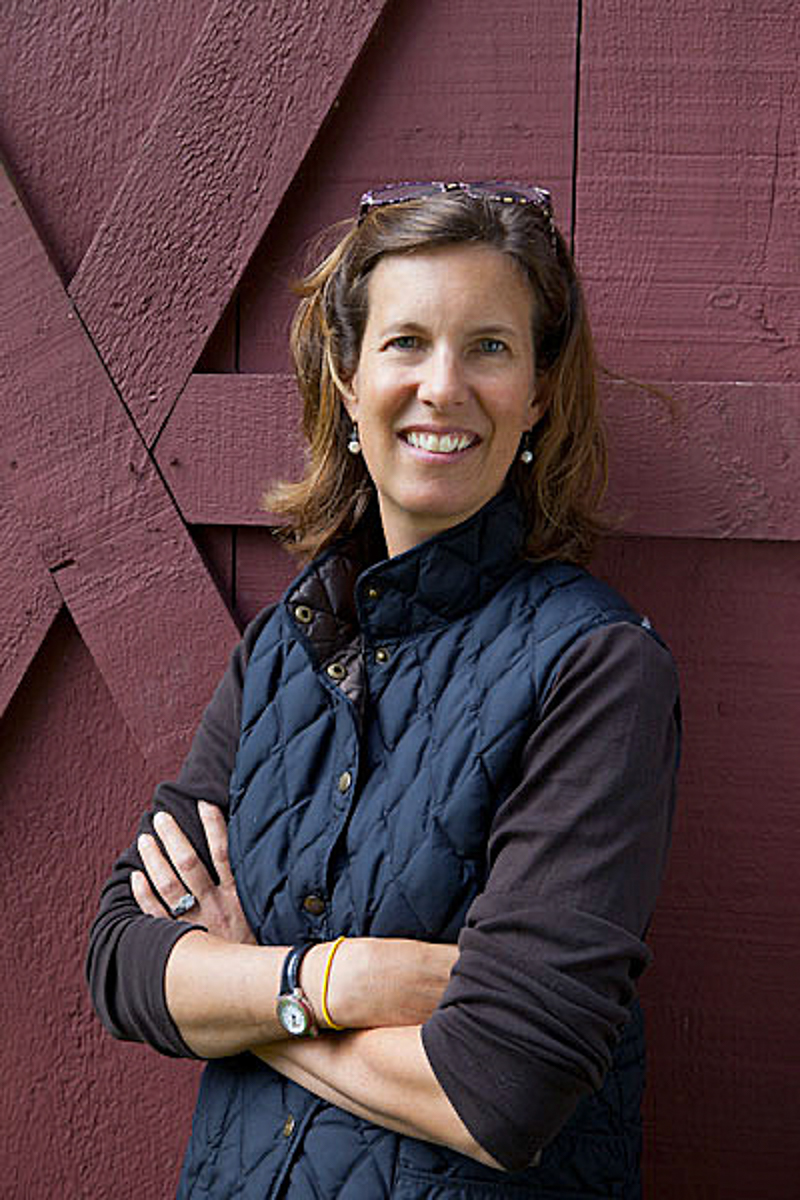 You can see the entire line from Krag Silversmith on their website.