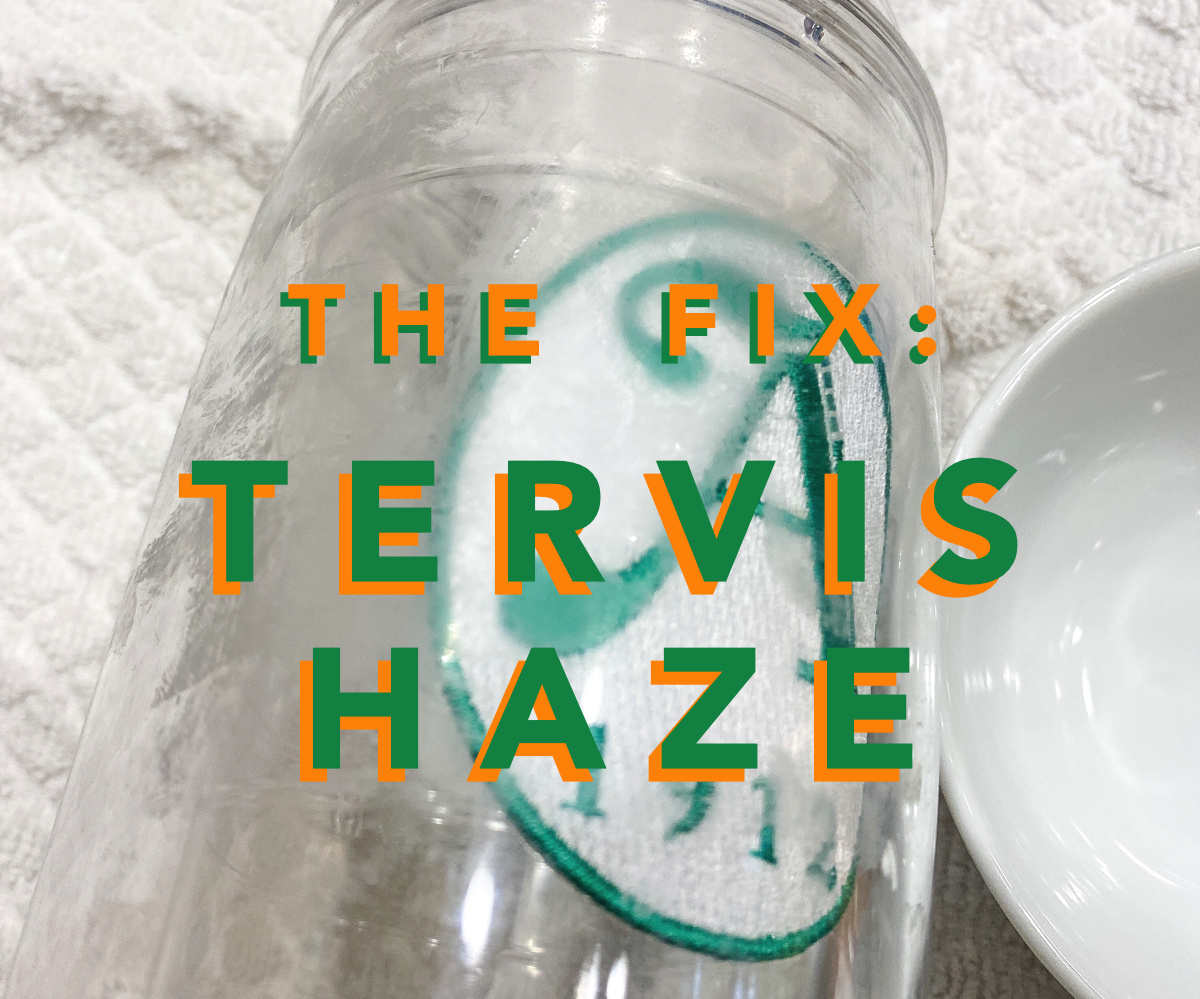 I see Tervis cups/bottles/tumbers on my Goodwill adventures all the time.  We have quite a collection at home, but I'm particularly fond of the custom designs.  The issue with a lot of the cups I see at Goodwill is that they are stained or have the Tervis 'haze'.  I typically pass on any that aren't new or in perfect shape, but out of curiosity, I did a Google search on 'cleaning tervis'.  I'll get to the results in a minute.
After the search, I increased my tolerance Tervis cups and bottles – especially those that are clean other than the haze.  I found this bottle from Ansley CC, and other than the haze on the outside, it was in fantastic shape.  The haze was bad on this one.  The inside was spotless and didn't look to have ever been used, so I decided to spend the $1.29 and give it a whirl.  I like to bring bottles like these on the golf course or to the park with the kids, so I knew it would get used.  Anyone with kids knows that tops on drinks are a must.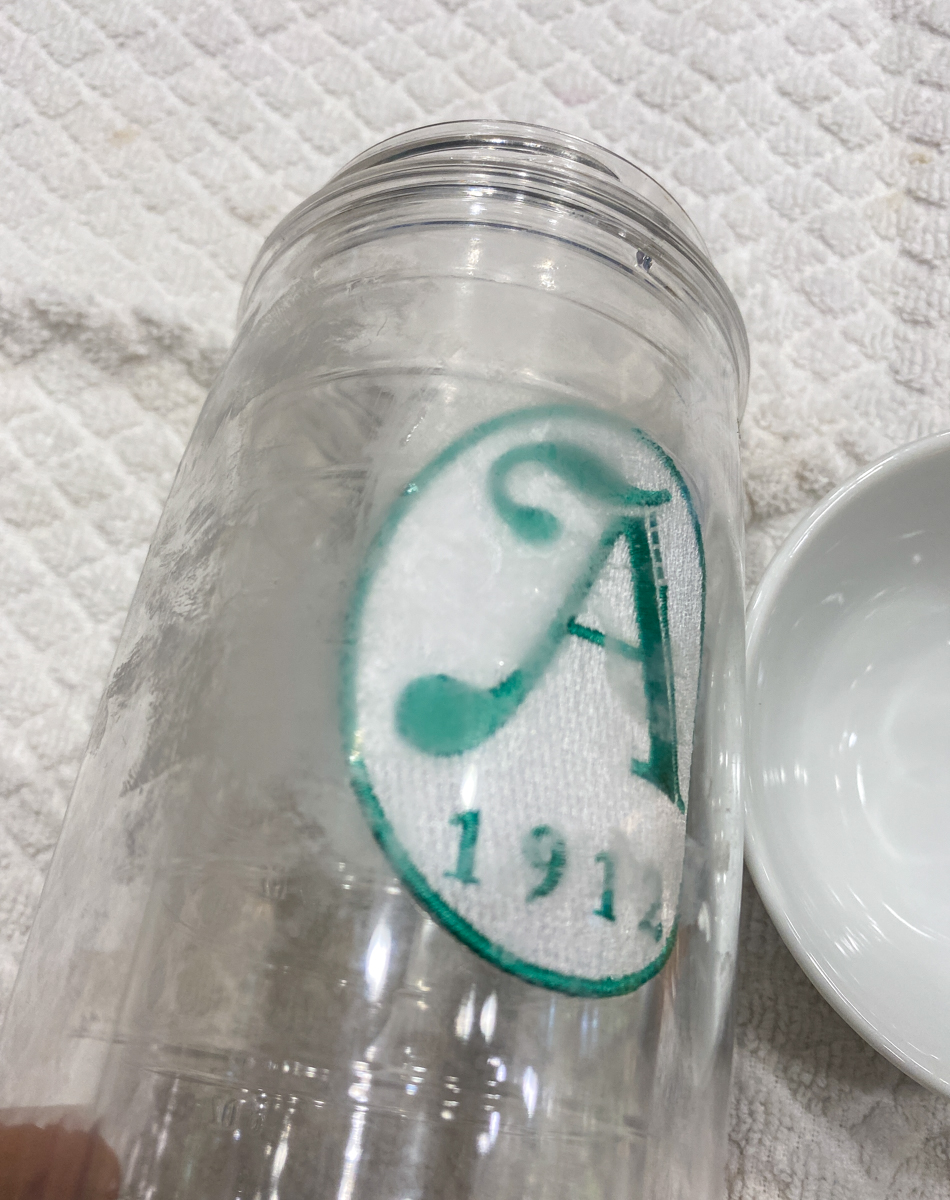 You all know the Tervis haze…it's a weird, rough stain that fogs up the cup.  My research tells me that it is a result of sunscreen, which causes a chemical reaction with the Tervis plastic.  My guess is that the guy that bought this bottle applied sunscreen, then took a swig with the same hand.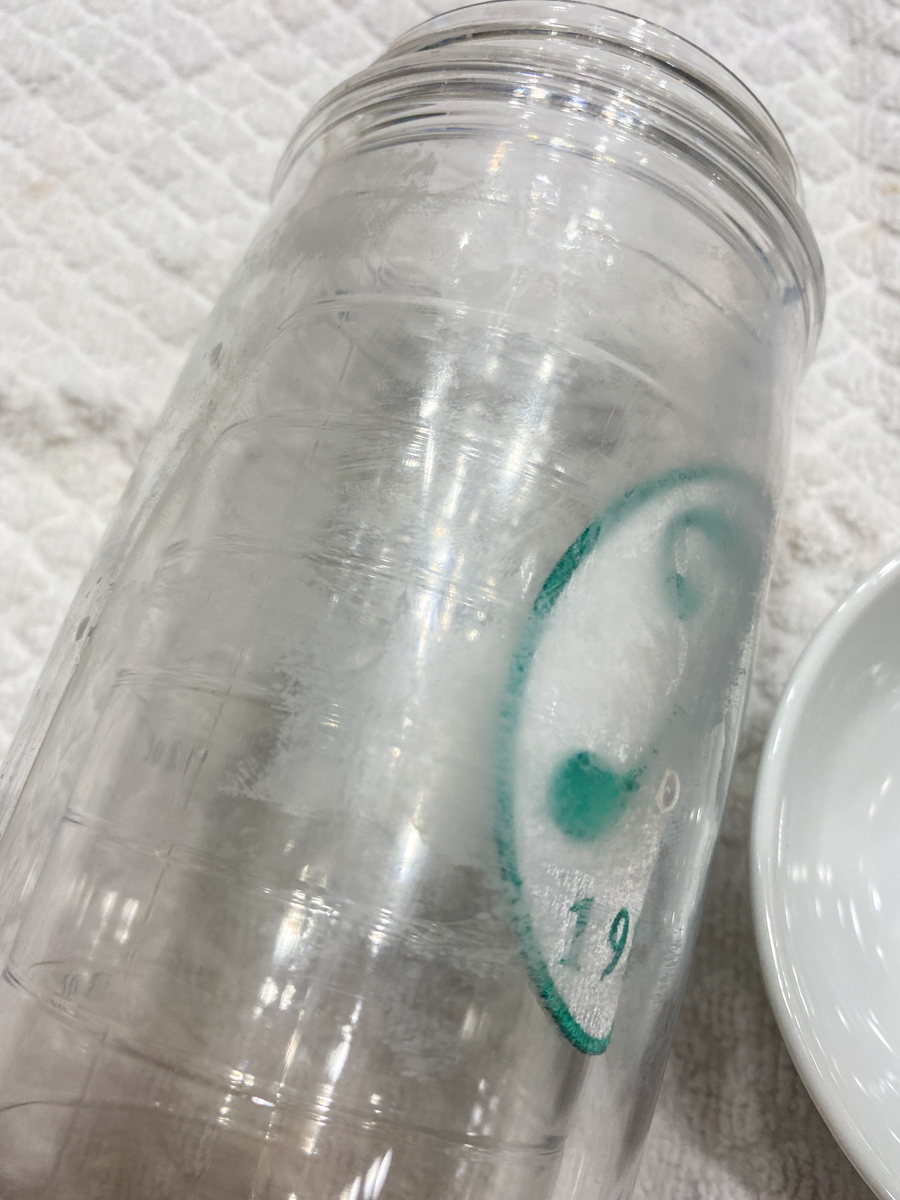 Now to the fix.  The simplest fix I could find was this:  Make a paste out of baking soda and water, and rub furiously.  It might take a couple applications, but it should work.  Here we go: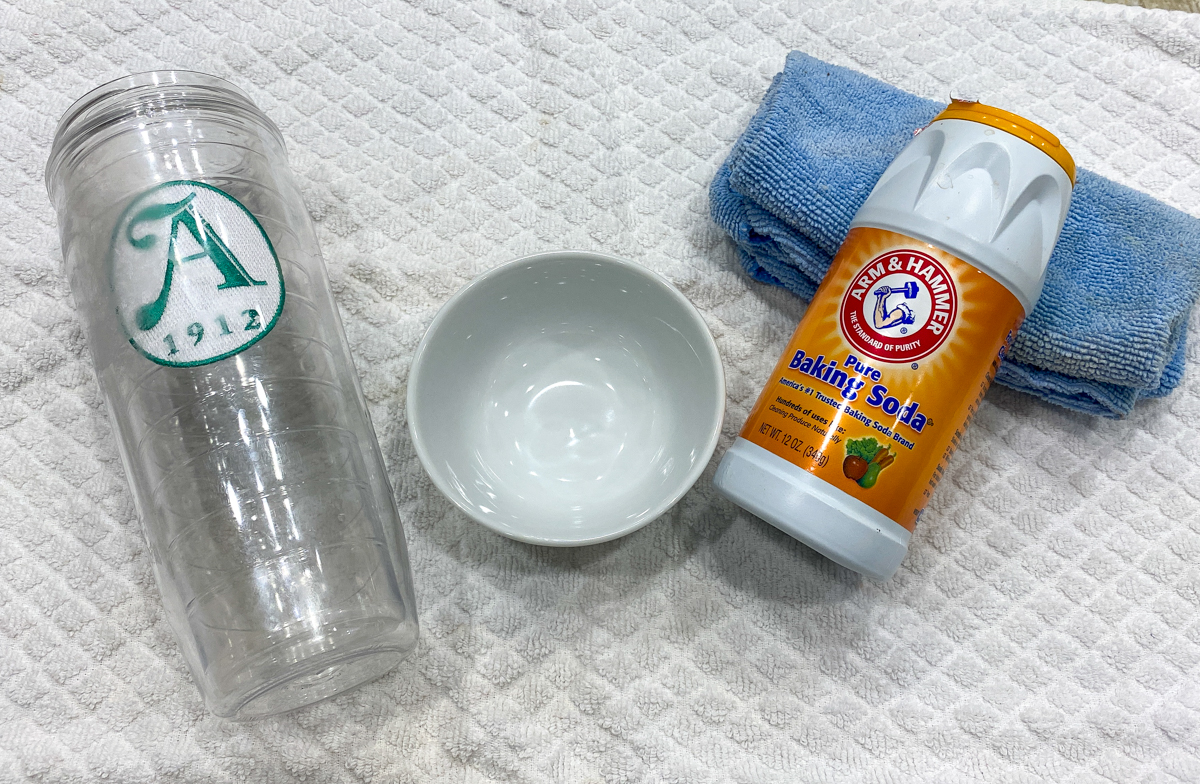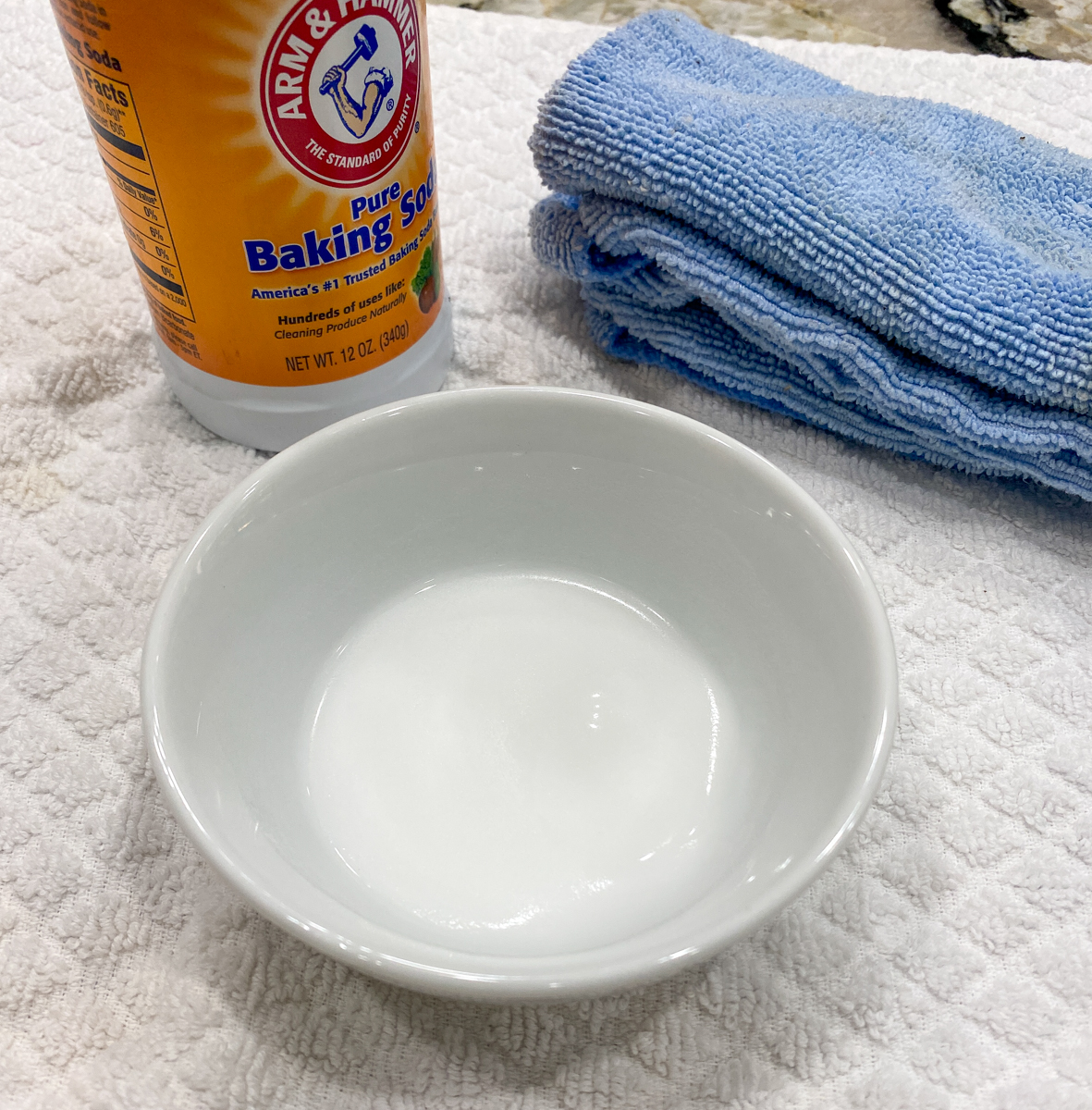 I made the paste, probably a bit heavier than I should, but after some mixing, it made more sense.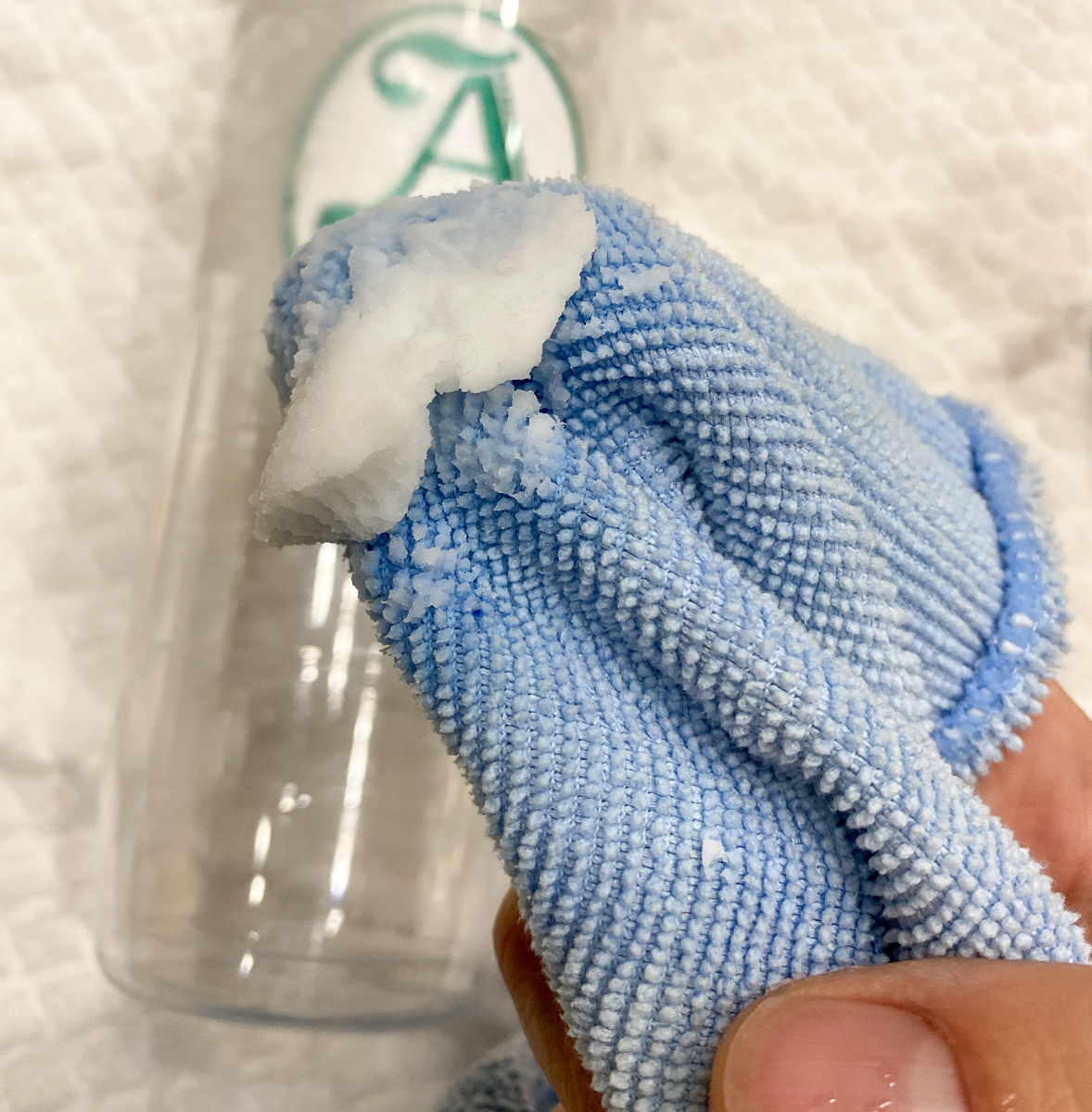 Let the rubbing begin…
Ultimately I did two major applications.  I did my best to get as much baking soda paste onto the bottle as possible, and rubbed wherever I saw haze for a total of five minutes. I washed and dried the cup, and upon inspection, the haze was definitely dissipating.  I repasted and gave it another five minutes.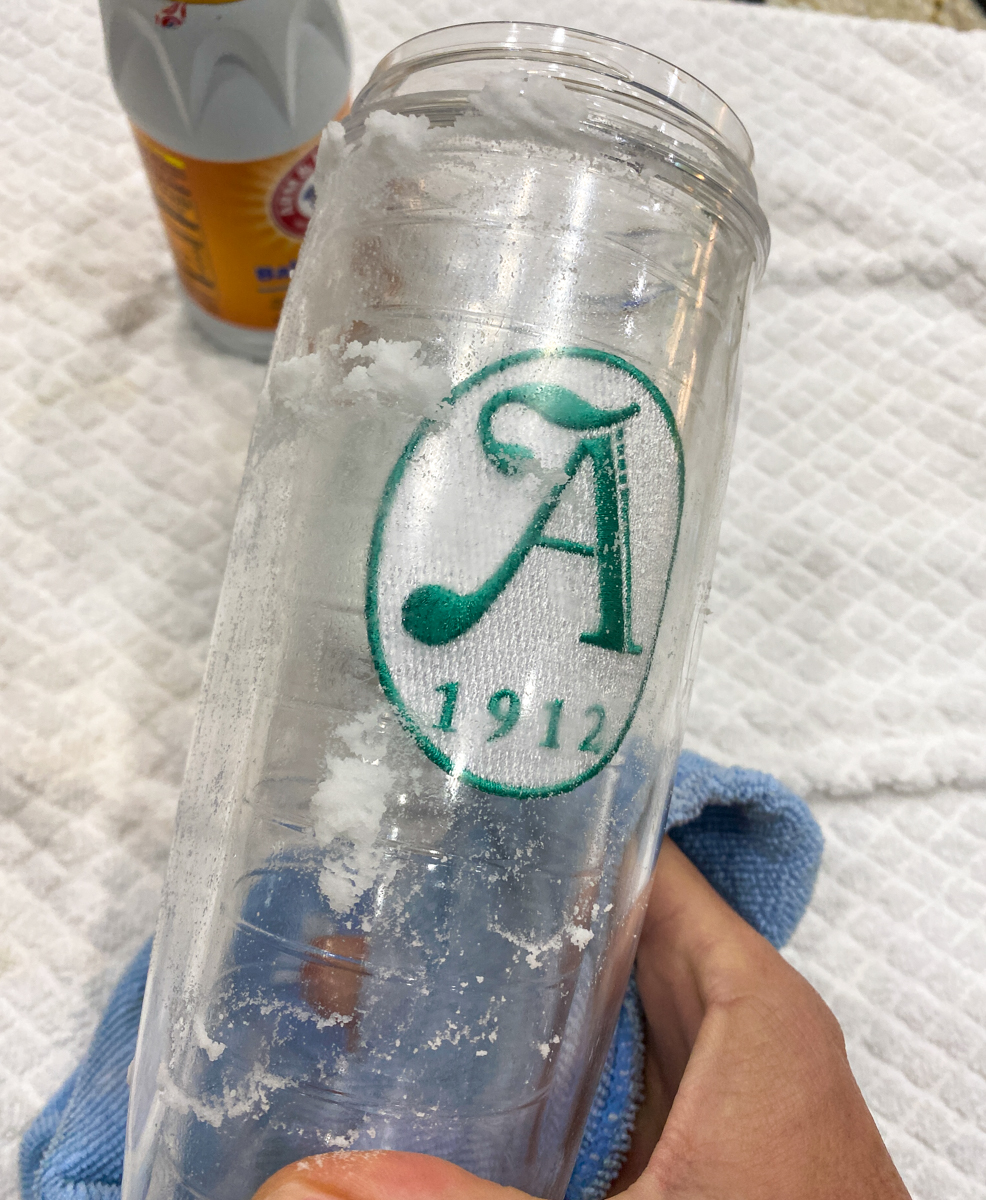 The end result: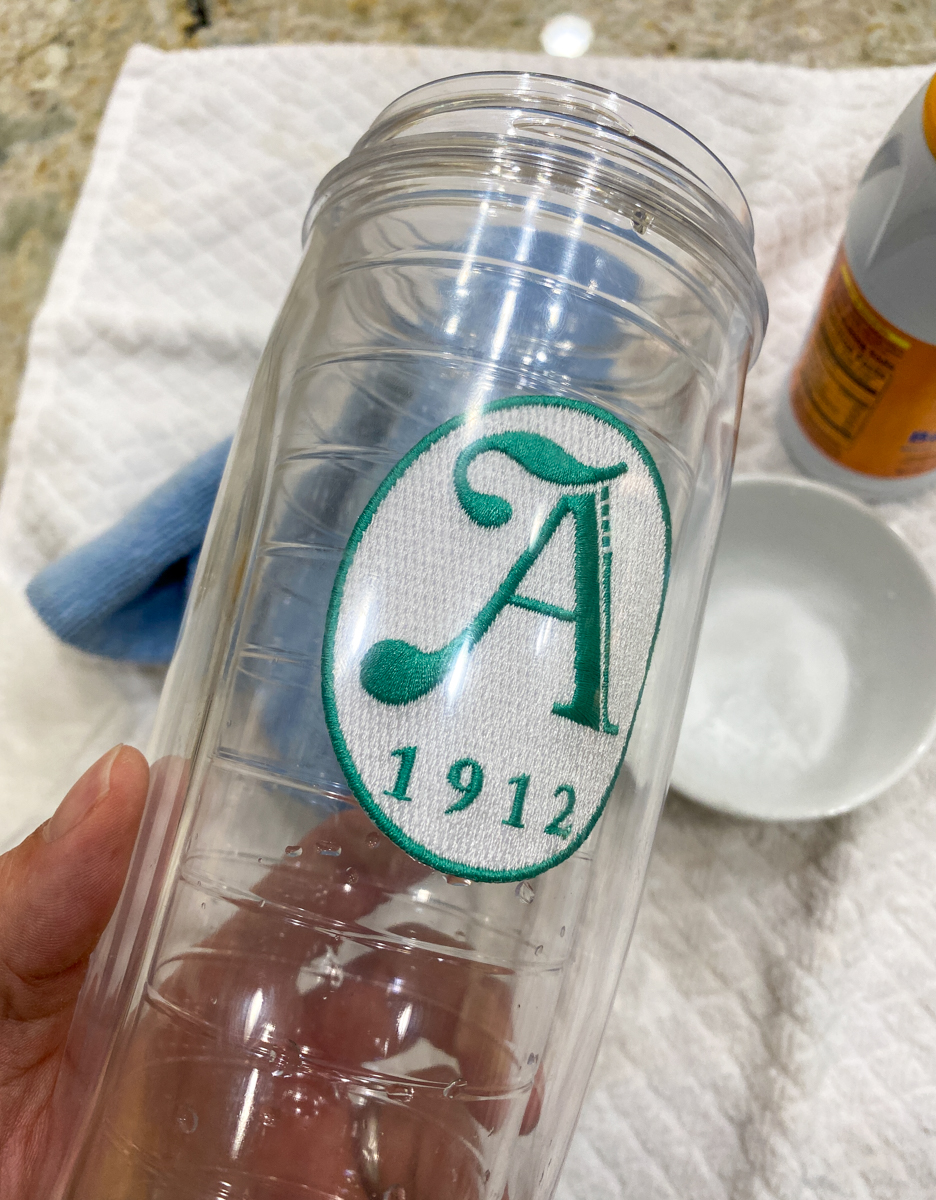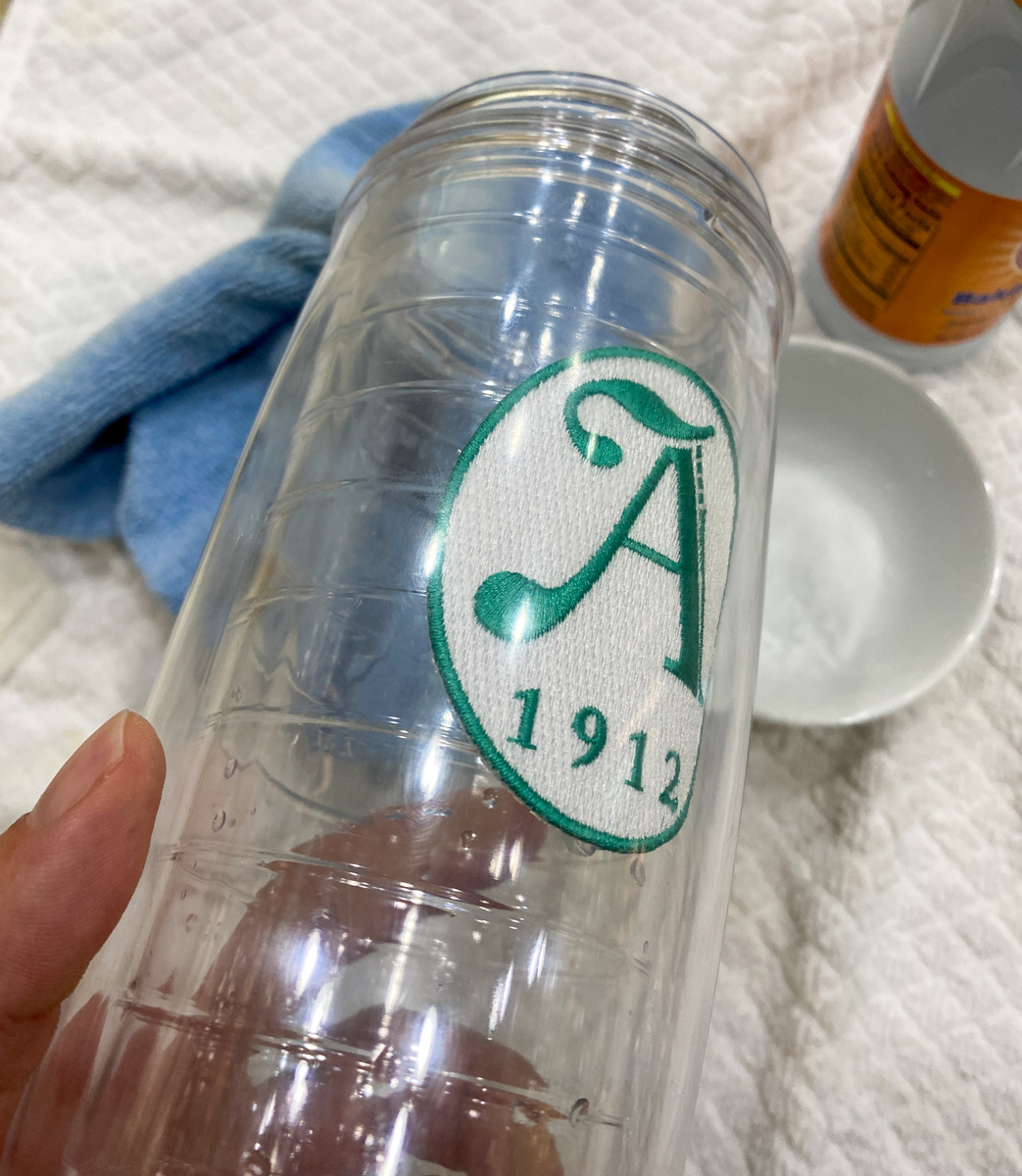 Ultimately, I am very happy with the results.  It doesn't look like a brand new Tervis, but the haze is ~90% gone.  I could probably do another rub and it might improve, but I needed to get on a video call so that was that.
Being that I can't leave well enough alone, I decided to order a new Tervis bottle lid.  I decided to go with green vs. grey: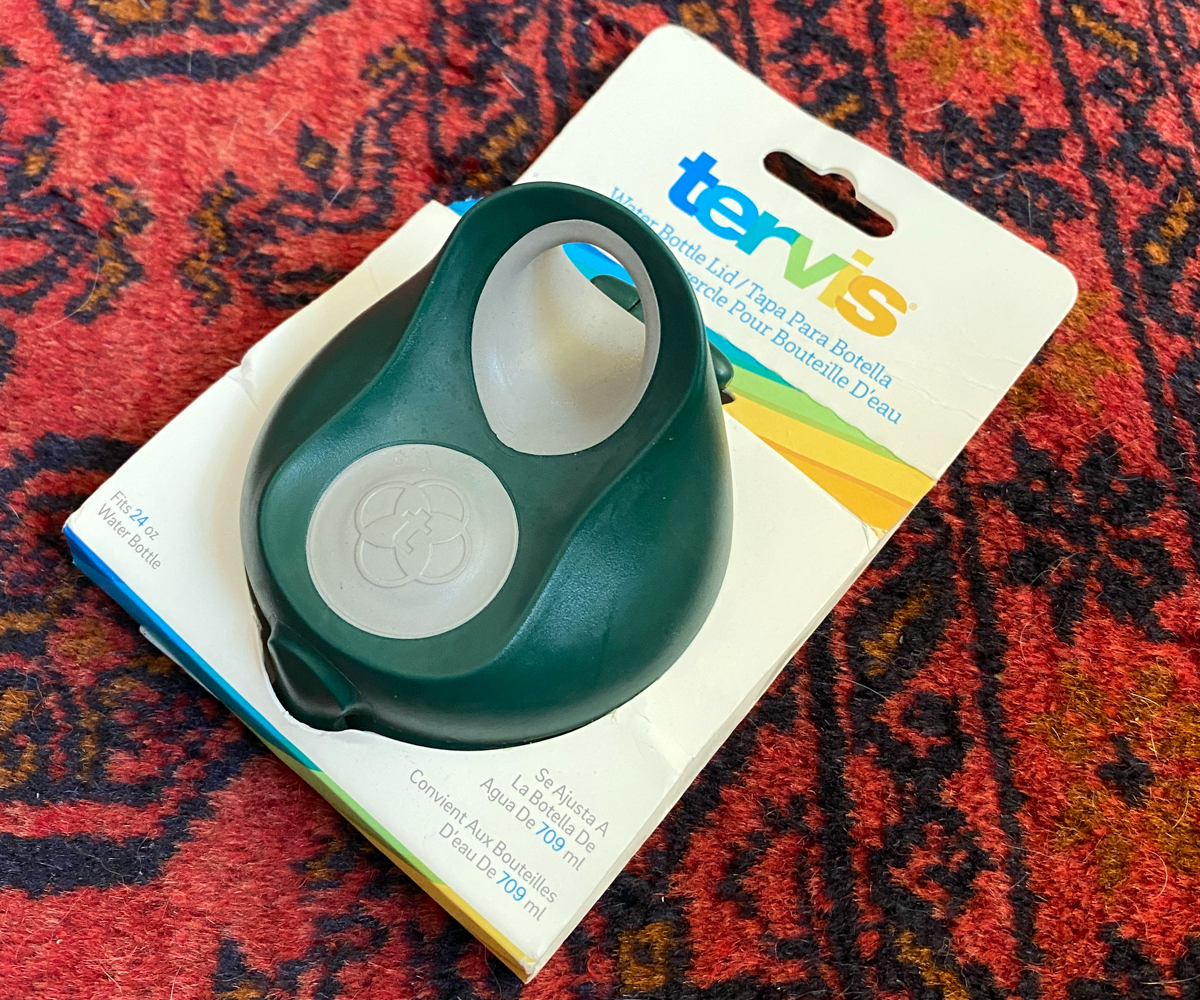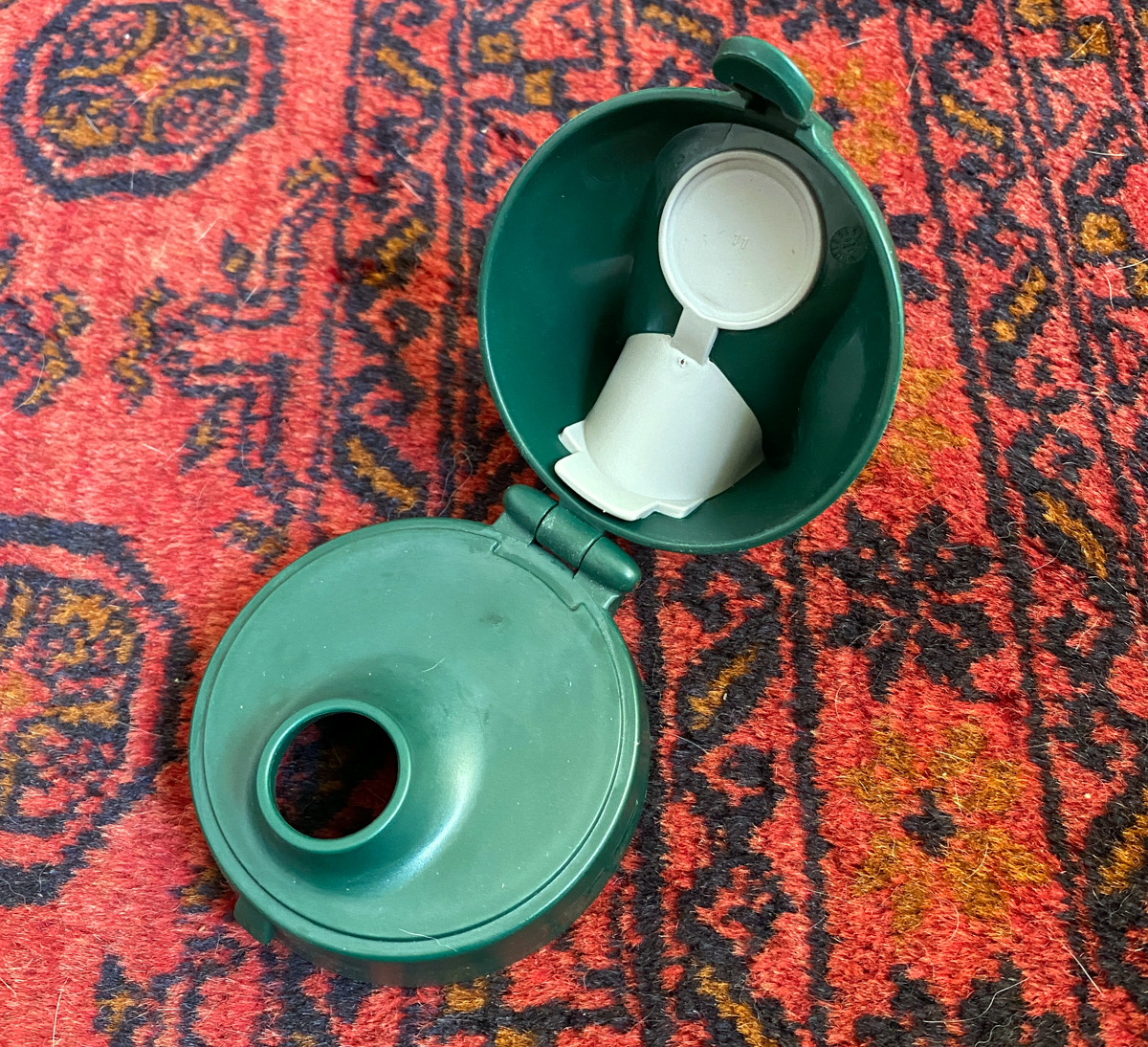 I had an extra orange carabiner that I attached to the lid, and we are ready to go.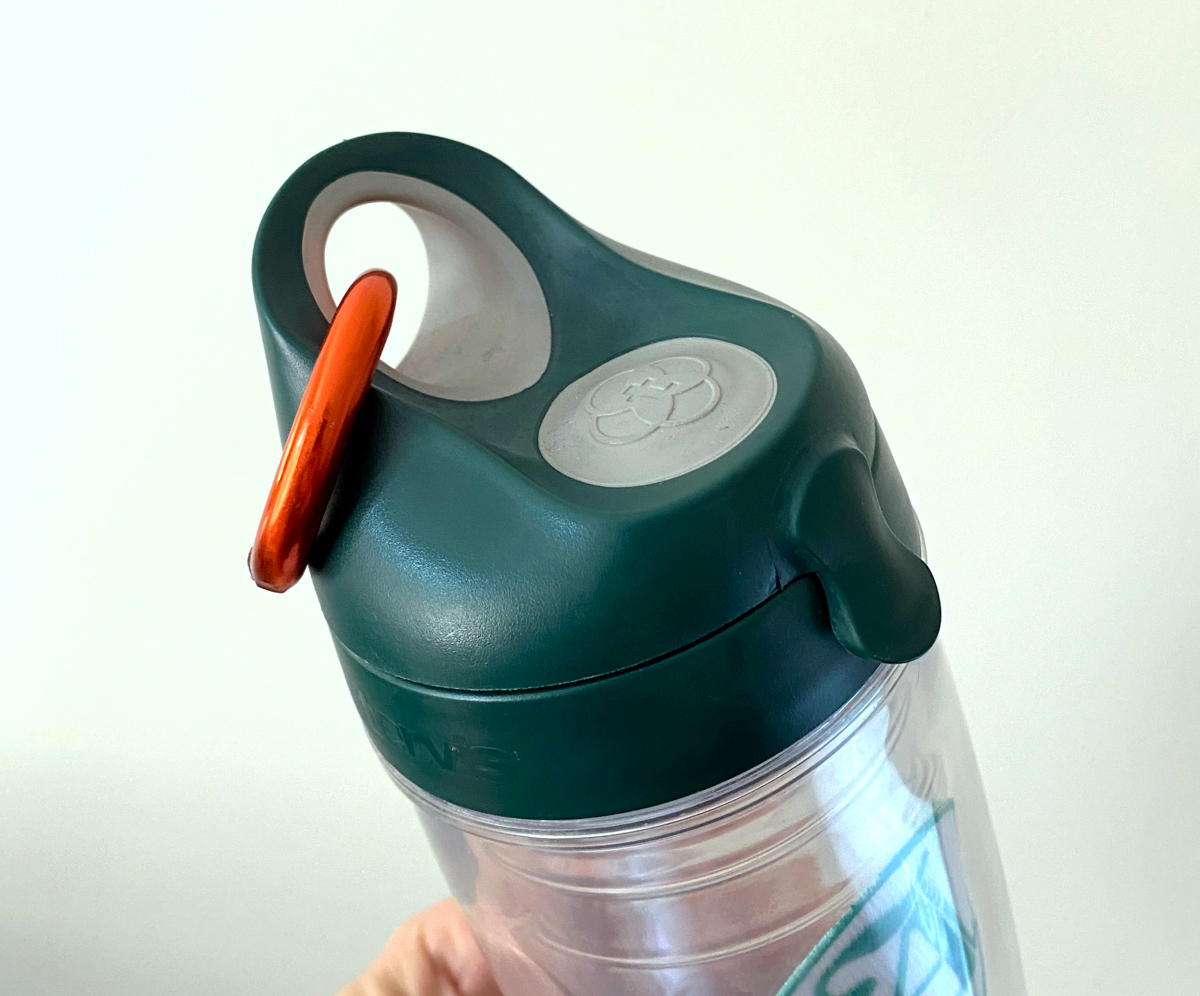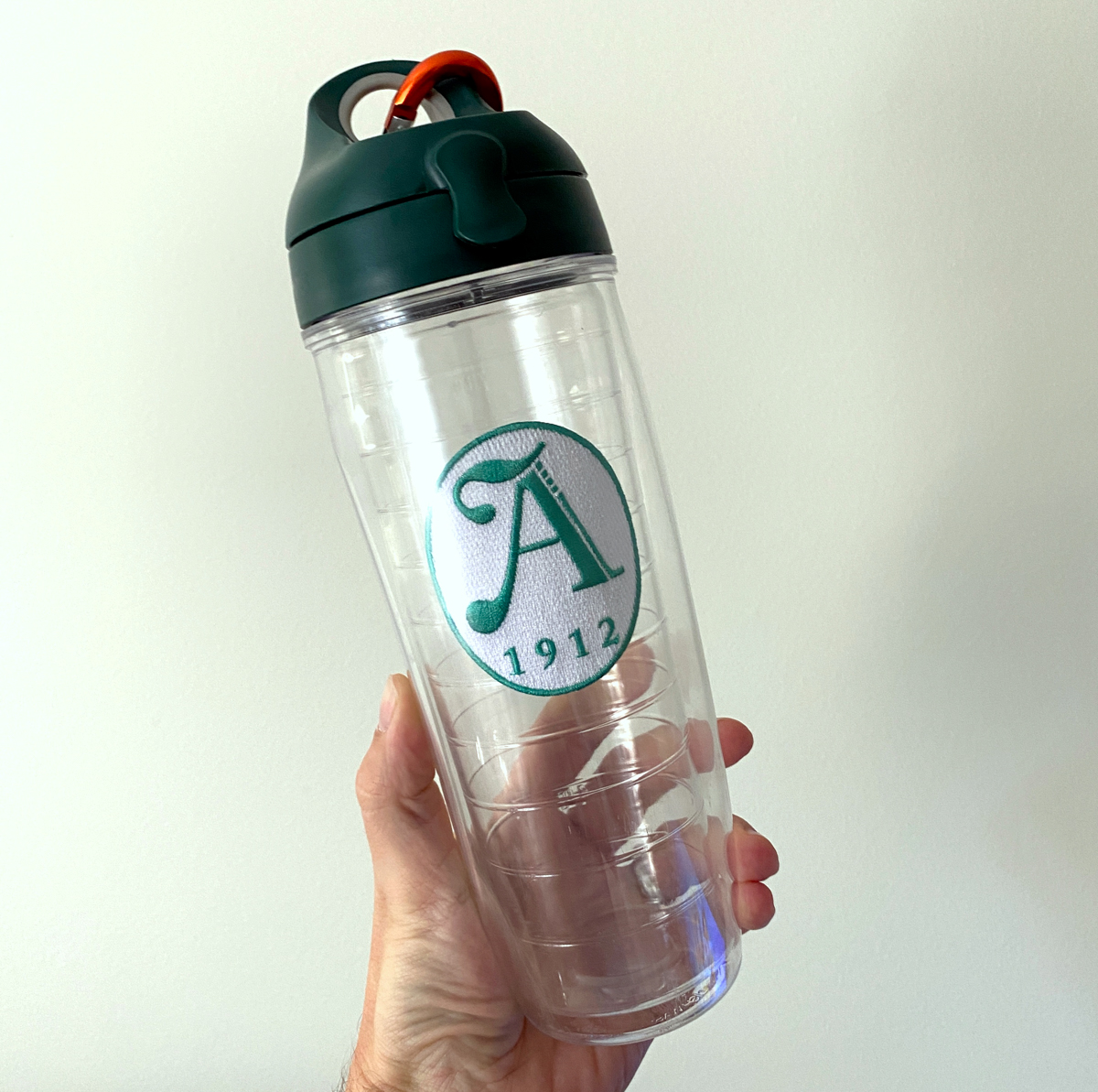 Total investment: $1.29 for the cup, $8 for the lid, and some elbow grease.  Time investment: roughly 20 minutes including clean up.  Not that expensive, and I really enjoyed the restoration project.  Be on the lookout, folks…