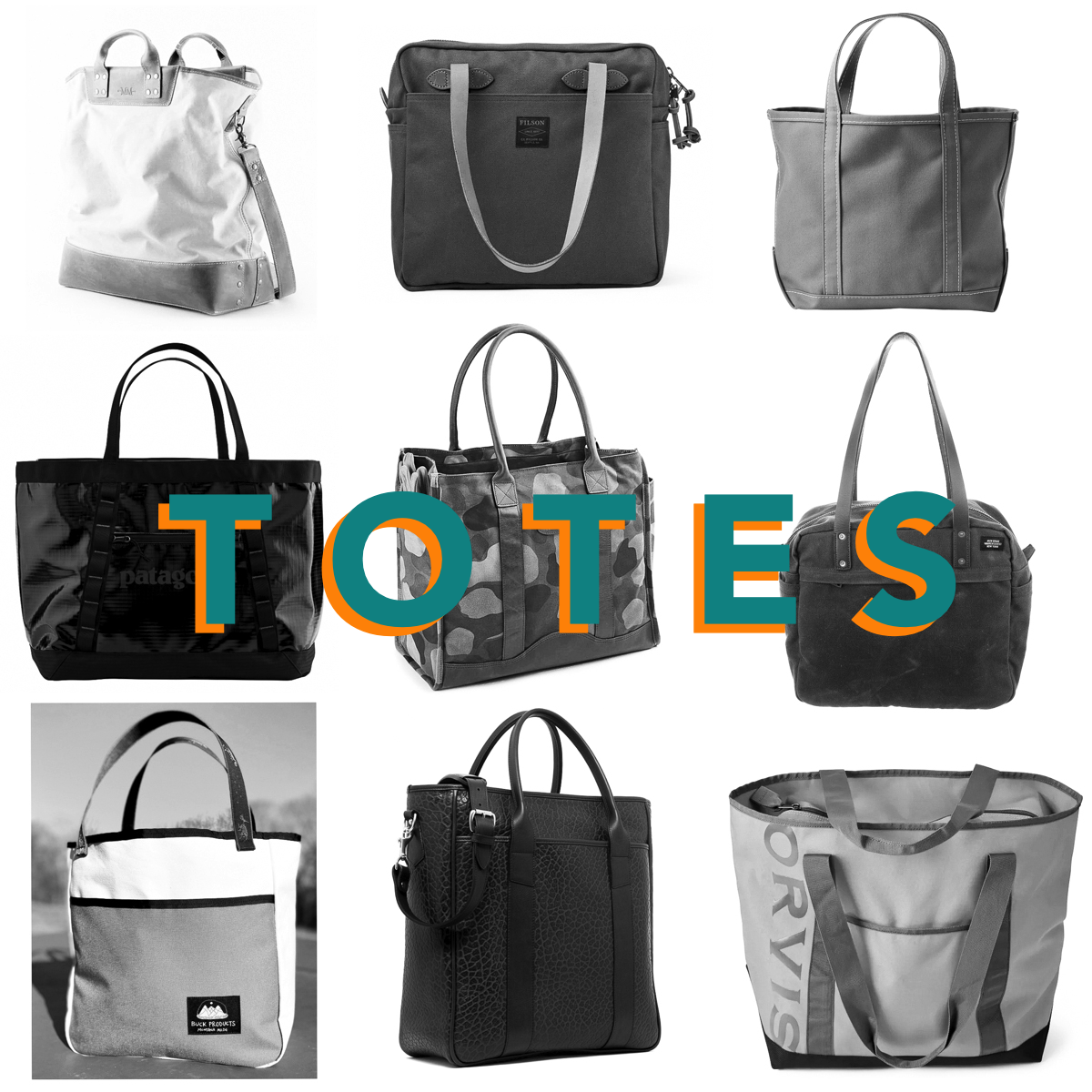 I am a big tote bag fan.  I have way too many, but find myself using them (sometimes in multiples) often.  There are a lot of different types of totes, meeting the needs of a variety of different situations.  I my rundown below, I'll dig into that a bit deeper.
Don't fear tote bags.  And don't overlook them.  They are extremely functional, and will replace so many other bags that are taking up space in your closet.  I use them all the time.  We bought both of our boys a Filson Zip Tote and had their monogram added to the top of the pockets.  We use them as the boys' suitcases when we travel.  They are the perfect size.  By the time they are both old enough to care, they should have a good patina.
As for your needs?  I'm sure there is a gap to fill.  There are so many good options on the market – here are some good examples (and why):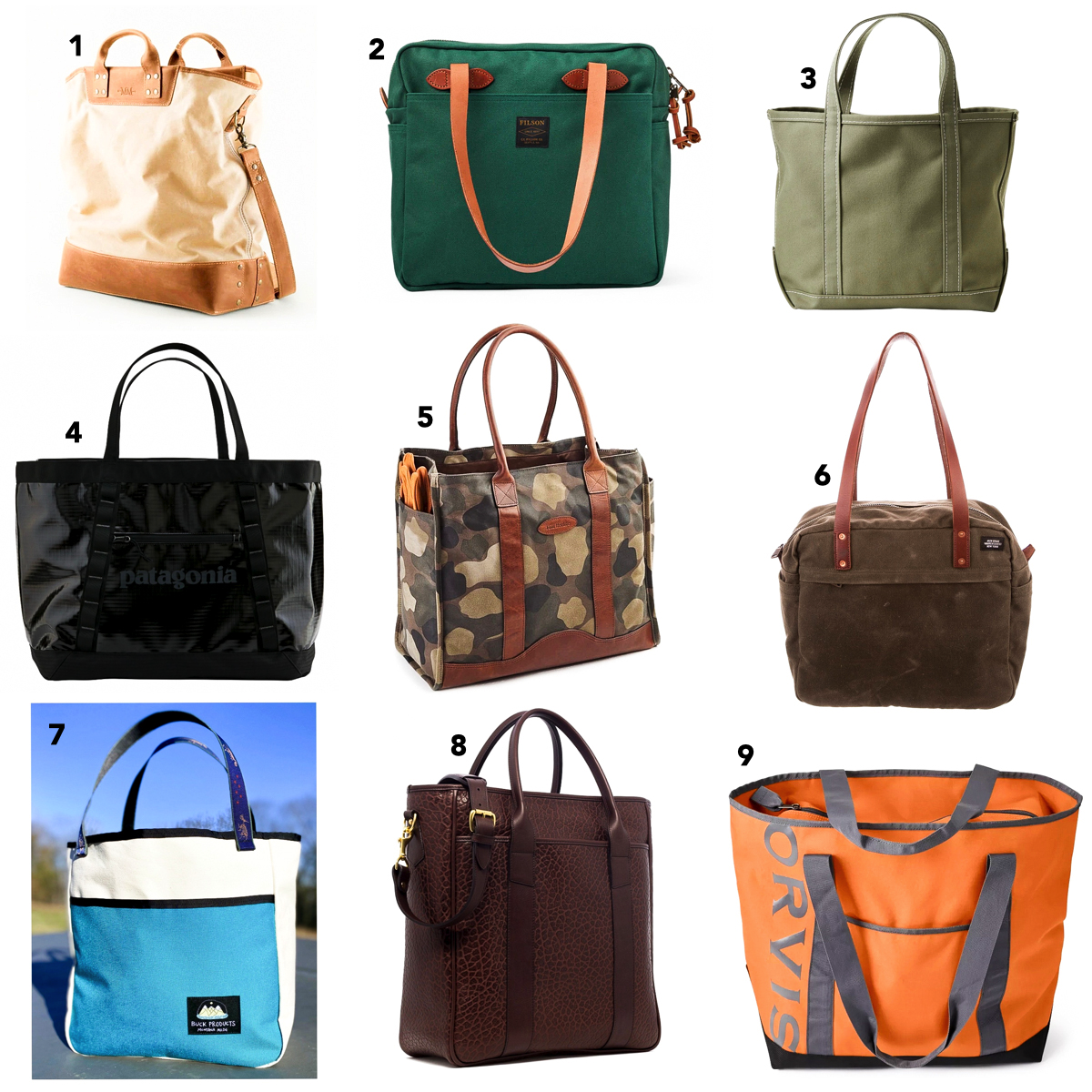 From Top Left:
1. Mission Mercantile Ice Block Tote:  This is a dressy version of a tote bag, and is more of a utility piece of luggage.  It's a great size for a one or two night trip, and stylish enough to elevate the look.  The quality is top notch, and the lighter canvas will patina nicely.
2. Filson Zip Tote:  The go-to tote.  See my notes above.
3. LL Bean Boat and Tote:  The classic utility tote.  It's a little more structured than you think, which offers some protection from the contents.  Great for the beach or the trunk of your car.  It does not have a zipper, so keep that in mind.
4. Patagonia Black Hole Tote:  A water resistant tote that is a great option for outdoor adventures.  Bring it on a boat or camping to keep your gear dry.
5. Tom Beckbe Carryall:  A waxed tote that is another utility tote for the adventurer.  This could be a blind bag or a daily carry.
6. Jack Spade Canvas Tote:  An extremely underrated tote.  It's the business version of the Filson zip tote, with leather details on the interior pockets, and a thoughtful design.  They aren't in production anymore, so you'll have to find one on the secondary market.
7. Buck Products MUB Large Tote:  Don't sleep on Buck Products.  An amazing price point and GREAT quality.  It's a cool tote for the Chacos crowd.
8. Frank Clegg Commuter Tote:  The Platinum Club of totes…  It's almost more of a briefcase vs. a tote, but it's impossible not to include a leather option.  So I included one of the best.
9. Orvis Nylon Tote:  I can't think of any reason why you shouldn't own this one.  It's nylon, and at such a good price point, this is a GREAT bag for the beach (sand), the pool, and for toting around your fly fishing waders.
What did I miss?