Before the days of baggy jeans, Woods cologne, and soft-core advertising, Abercrombie & Fitch set the standard as the elite outfitter of sporting and excursion goods.  They were known for their highly expensive shotguns, fishing rods, boats, and tents.  At one time, they carried an $18K gold and onyx chess set.  Founded in 1892 in Manhattan, Abercrombie & Fitch outfitted legendary excursions, such as Theodore Rosevelt's safari, and Byrd's Antarctica expedition.  Ernest Hemmingway was a loyal customer until his death in 1961.
Then came the 70s and bankruptcy, transferring ownership to Oshman's, and eventually to The Limited, who owns the brand today.  Welcome to the mall.  What's interesting is that a lot of brick and mortar men's stores are aligning with the early 1900's Abercrombie business model.  It's not all about clothes, but about being an outfitter.  Check out Gordy & Sons (Houston), Caliber (Birmingham), Onward Reserve (11 locations), The Sporting Gent (Charlotte), Ball and Buck (Boston) and Grady Ervin (Charleston).  They are the 'in the know' stores that will sell you a cashmere sweater, a fly reel, and a pocket knife; a.k.a. an outfit.
With a keen eye, you can still find some of the old vintage Abercrombie & Fitch goods.  While they didn't produce all of their stuff, they partnered with some of the world's finest companies to sell exactly what you'd expect from a true outdoor outfitter.  Fine leather, china dishes, sporting goods, desk adornment, and cooking utensils.  Beware that you'll pay a pretty penny, but talk about a conversation piece…wow.  Here is a pretty extensive collection of what's good (mostly eBay):
Leather Briefcase:
Wine Dish: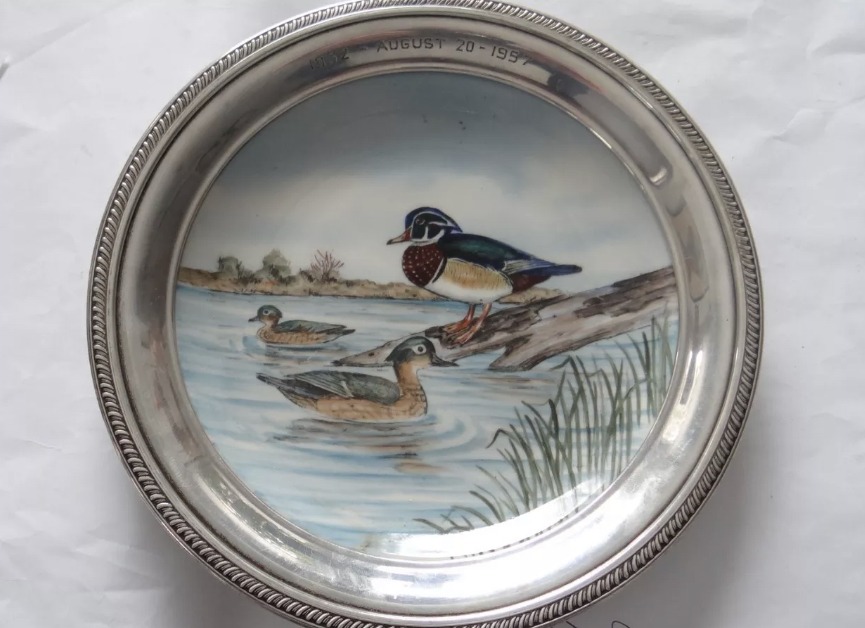 Sportsman's Jacket:
Foxy Ash Tray:
An exploding Sportsman's Jacket…incredible:
Abercrombie & Fitch partnered with Heuer to make some highly sought after watches…here is a good example: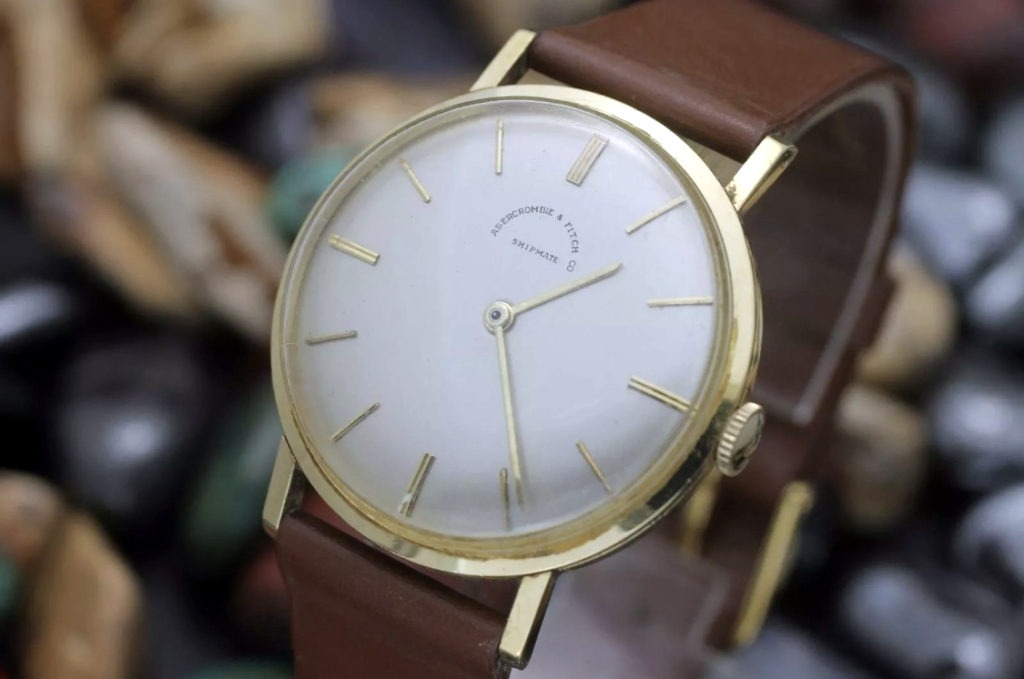 How's this for an emblematic tie?
Bocce Ball Set…super cool:
A fly rod that would fit in your briefcase:
Sportsman's Hunting Jacket:
Tea Cups:
An original cruiser:
A 17 oz. Flask…damn right:
The desk clock to put all other desk clocks to shame:
Casual Field Coat:
Stag-handled steak knives:
A (very) old Rucksack:
An extremely rare watch:
Leather Duck Door Stop:
Got any old Abercrombie & Fitch gear?  Send it my way and I'll feature it on the post.
P L E A S E    S U P P O R T    O U R    P A R T N E R S :