Following up on the Off-Season Finds post from this summer, here is another..winter-focused this time.  There are quite a few deals out there…all we need is warmer weather.  Soon enough…until then, reap the benefits:
Polo by Ralph Lauren seersucker collar polo shirt.  I've been looking for the white one for a long time, but I'll take Navy.  $6 from the 'bay.
I stopped by the UGA Golf Course on the way to the Five Mile opening.  I couldn't resist…I know this isn't at a discount, but they were actually in stock – something you don't see much.
Black, grey, and white long-sleeved madras shirt from Gitman Brothers.  Not too shabby.  On Ebay for $5.  Yeah, I like madras.
Brand new Zep Pro Redfish belt…found this one for $12 on the AAAC forum.
New Rainbow Sandals – on a trip to DSW with the wife, I found these on the Men's clearance rack.  The red tag is an extra 50% off…$23.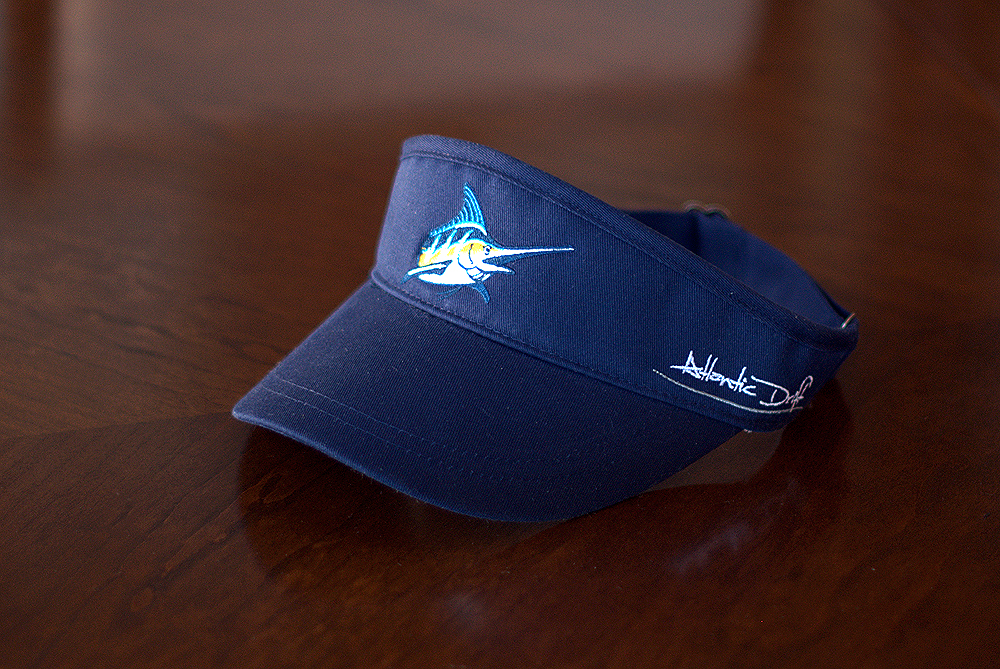 Another visor from Atlantic Drift – a company that just launched.  They were nice enough to send me a visor – a tall Tour visor – and it's great.
And my best find – the elusive red Patagonia Stand Up Shorts.  Essentially new… $20 BIN on Ebay.  Done and done.