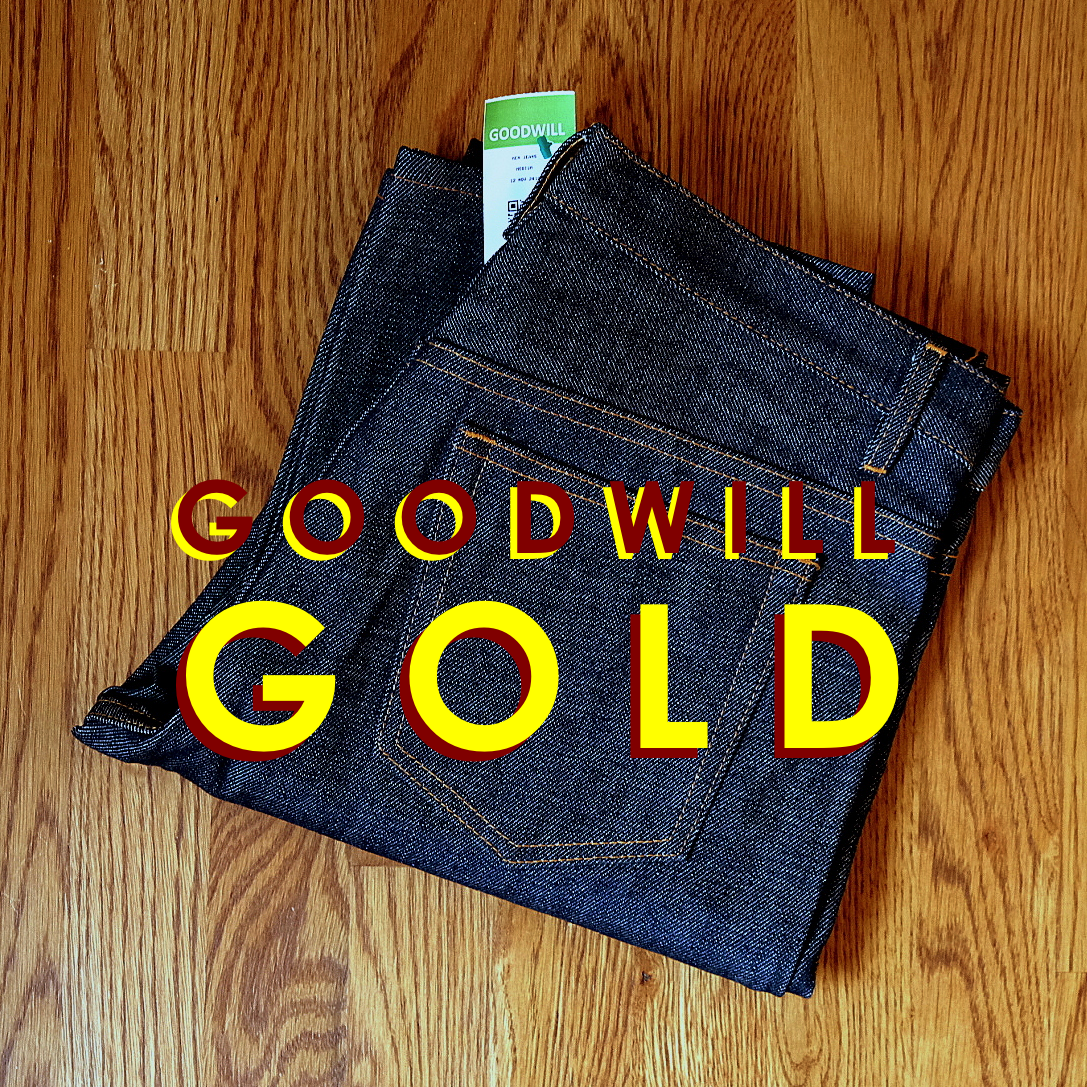 I had a recent Goodwill find that was pretty serendipitous. WAAAAY back in 2012 when I moved to the Westside, the first pair of jeans I bought from Sid Mashburn were a pair of APC New Standards. I loved the dark blue shade of the selvedge denim, and the way they fit around my mid-section. It could be that APC builds in a little vanity in their sizing…regardless, it felt good buying a pair of size 31 jeans.
I had them tailored (and eventually re-shortened), and have been wearing them pretty frequently over the years. I would say I would average wearing them once a week. They have been in the starting lineup as my go-to date night jeans. Mrs. RCS loves them. Still does.
Over they years, they have developed an incredible patina. I love the way they look now, and the fit is exactly what you'd want in a pair of selvedge jeans. They have held up incredibly well. I haven't had to make any repairs, and there aren't any wear spots that are about to pop. Overall, I'm happy with these, but just like any old dog, you know that walk over the rainbow bridge is getting closer…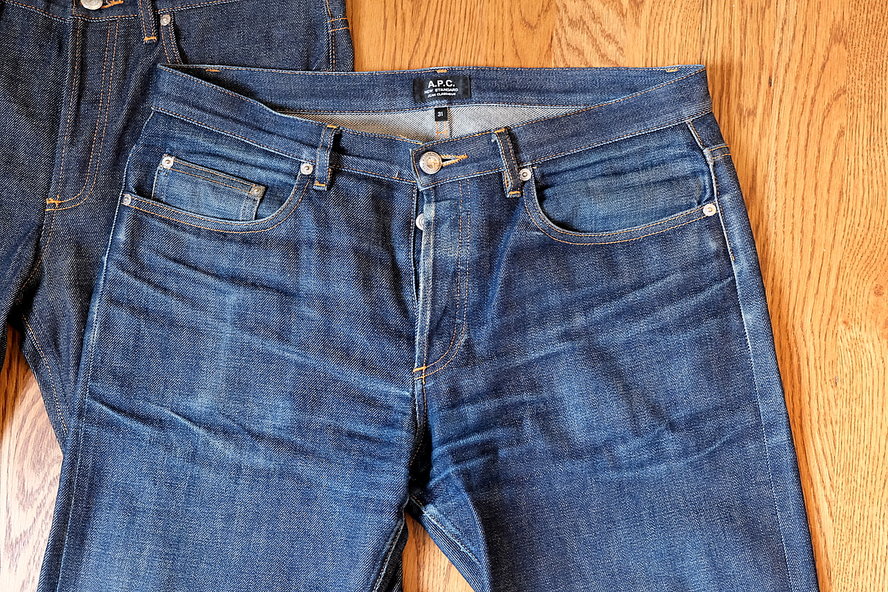 For those of you that don't know, I like to visit Goodwill stores. It's like therapy for me. Very rewarding therapy. Anyway, I recently visited an off-the-beaten-path Goodwill in Marietta. They type of Goodwill that I don't expect to product much. I was basically killing time waiting on an appointment.
After striking out in the men's clothes, I'm cutting through the Women's jeans sections on my way to the Art, and I see a pair of really dark jeans. This grabbed my attention. I look at them, and they are a BRAND NEW pair of APC New Standards in Raw Denim. They hadn't been touched. In fact, they still had the fold creases. These had been sitting somewhere for a while. What's even more interesting is that they are my size – which is an odd size – a 31 inch waist.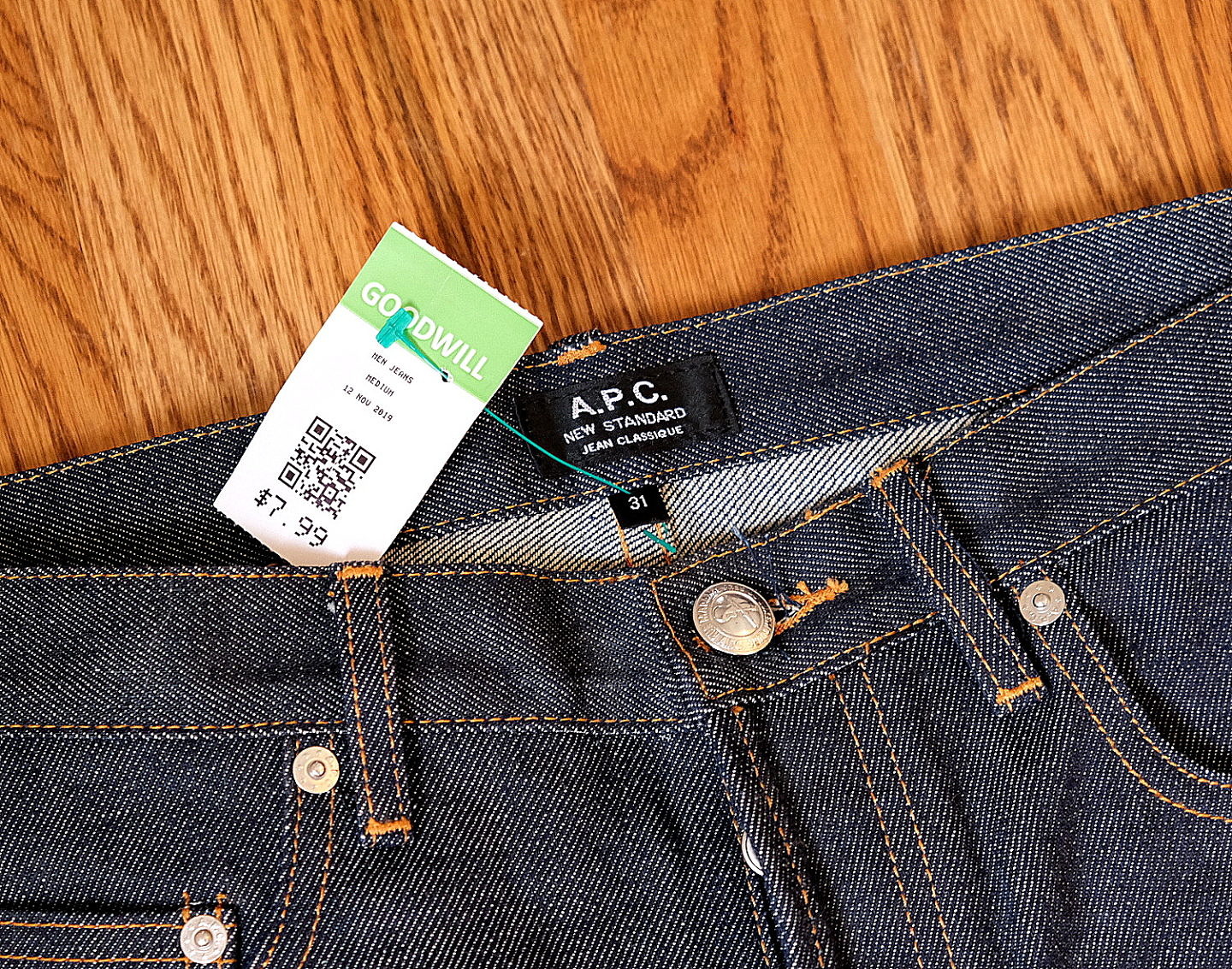 Immediate buy.
To say I was excited was an understatement. I was a little apprehensive that I could still wear a size 31, as selvedge denim has a tendency to stretch out… Luckily they worked. Jackpot. They are going to get tailored exactly as I did my first pair, and I hope they take me for as good a ride as my originals. Here are some side by sides: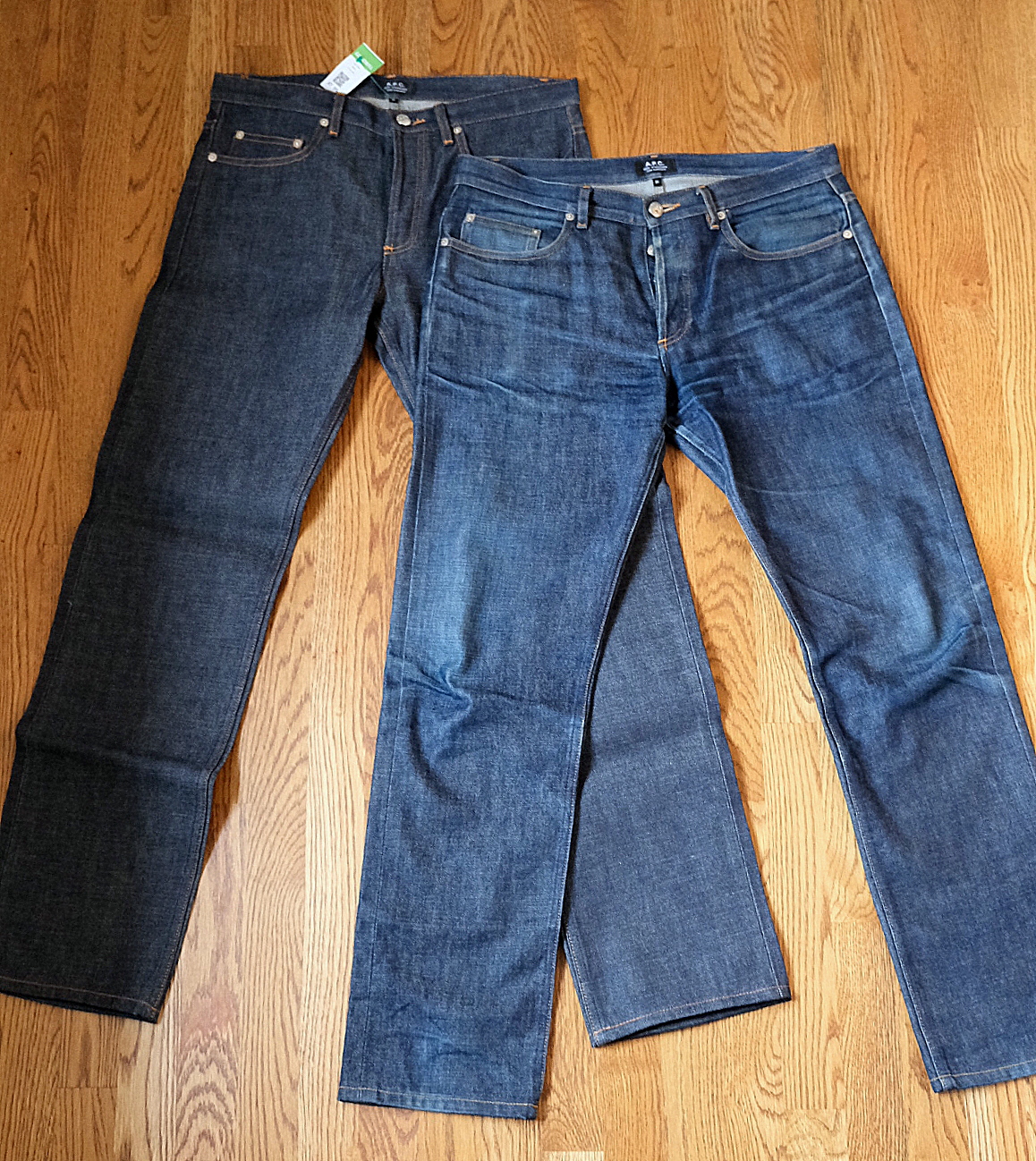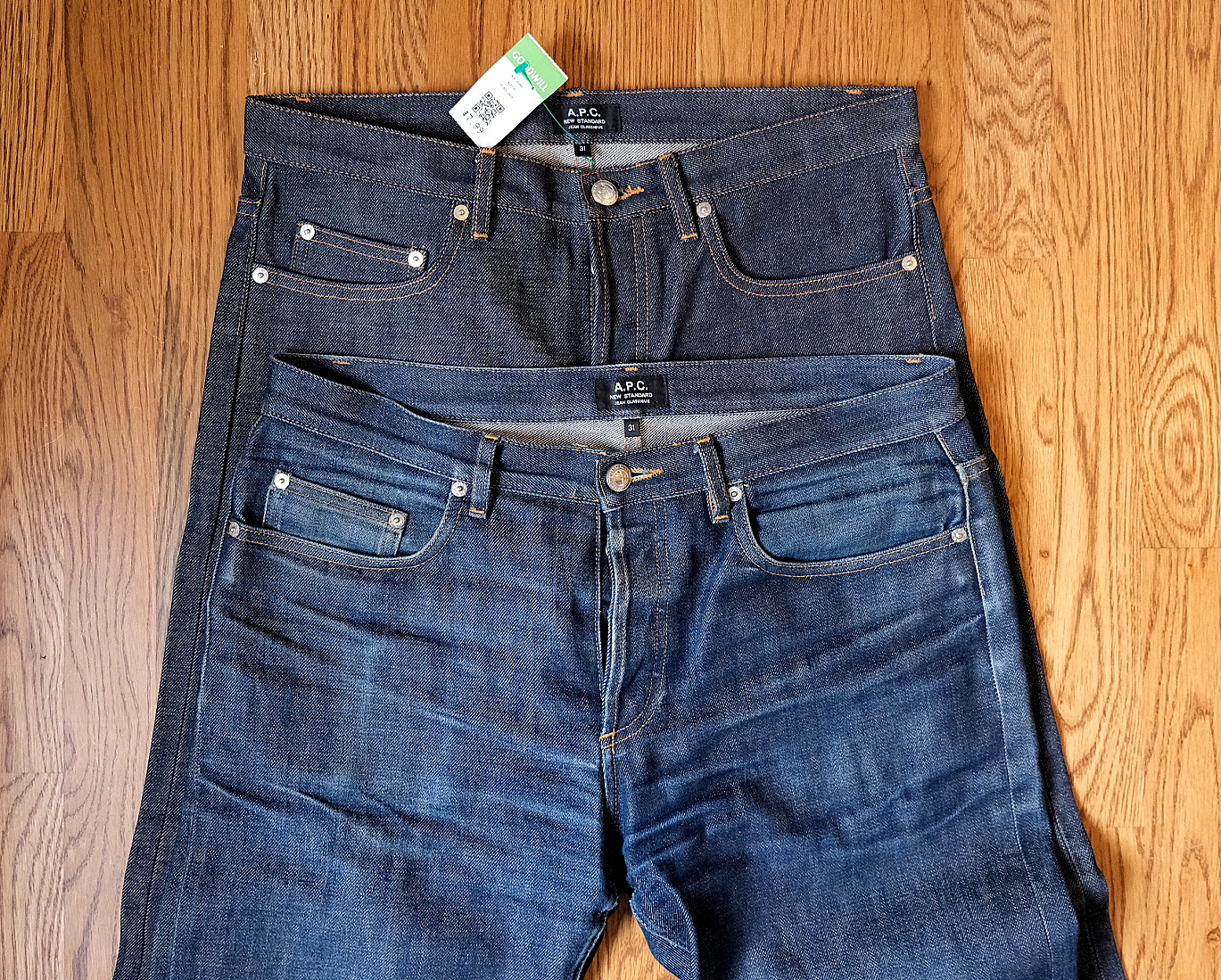 I get asked a lot about my 'best' Goodwill finds…while these APCs may not be the most expensive or valuable thing I've ever found, they are probably the most valuable to me, as they will immediately be added to the starting lineup…