I have a great friend in Birmingham.  He used to live in Atlanta, which is where we met, and he and I used to enjoy all the normal stuff that guys talk about: guns, goodwill, #menswear, sports, and bourbon.  He's a man's man.  About six months ago, I got a random text that said "Caliber is doing a huge clearance sale – you want anything?".  This is where it all started…
Since then, I have become very familiar with Caliber, one of the coolest stores in the Southeast.  It's hard to explain what it is, but using my business acumen, here is the 'elevator speech':
Caliber is three stores in one: a mens store that outfits the sportsman or sportswoman, a fishing store that can outfit for any type of fish you'd like to catch, and a gun store with three rooms filled with some of the most handsome firearms on the planet.  The lodge-like space creates a friendly, welcoming environment for the well-appointed sportsman or sportswoman of all experience levels.
B?  B+?  I think you get it.
I finally had the chance to get over and see the facility, and let me tell you: it is incredible.  There are literally three different areas that could be stores on their own.  The men's and women's sections stock all the right brands: from Beretta and Orvis to Tom Beckbe and Purdey.  They just added Duck Camp, and carry Banded/Avery camo as well, so if you spend ANY time in the woods, or work in a business casual environment, they hav you covered.  Not only that, the accessories are top notch.  Russell Moccasin, Onward Reserve, and Wren & Ivy help round out an excellent mens collection.
The fishing section is large, but not overwhelming.  They have rods, reels, lures, and tackle boxes for anyone looking to chase bass in a farm pond or get outfitted for a fly fishing trip to Montana.
The gun section.  It's hard to describe…it's actually three rooms of guns and gun equipment, but the actual showroom is the crown jewel.  It's a world class room.  Appointed with a large stone fireplace and handsome glass cases, the collection of firearms is extremely impressive.  They have some real beauties.  I asked: "I'm looking for a nice Belgian made A5".  Response: "We've got a few…what gauge?".  Queue the drooling…while they didn't have a Sweet 16 (they sold one the week before), they did have an extremely handsome 12 AND a 20, both of which I got a lesson in why they are such great guns.  I could have spent hours in that room…and will eventually.
And the icing on the cake?  My friends from Duck Camp were on site doing a trunk show.  By now you know I love to sing their praises, and having a chance to see the entire collection…wow.  Whoever does their camo designs needs a raise.  Get on board folks, there is some GREAT stuff coming in 2019.
All in all, the store is a pleasure.  Here is a collection of images that will do a much better job of showing off the place than my words: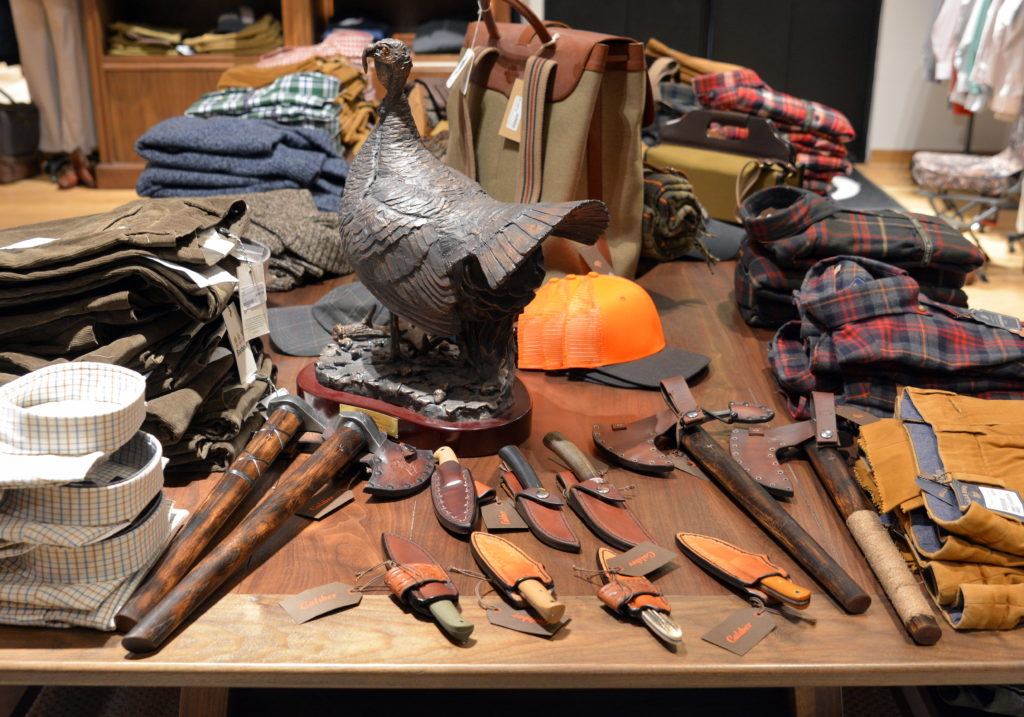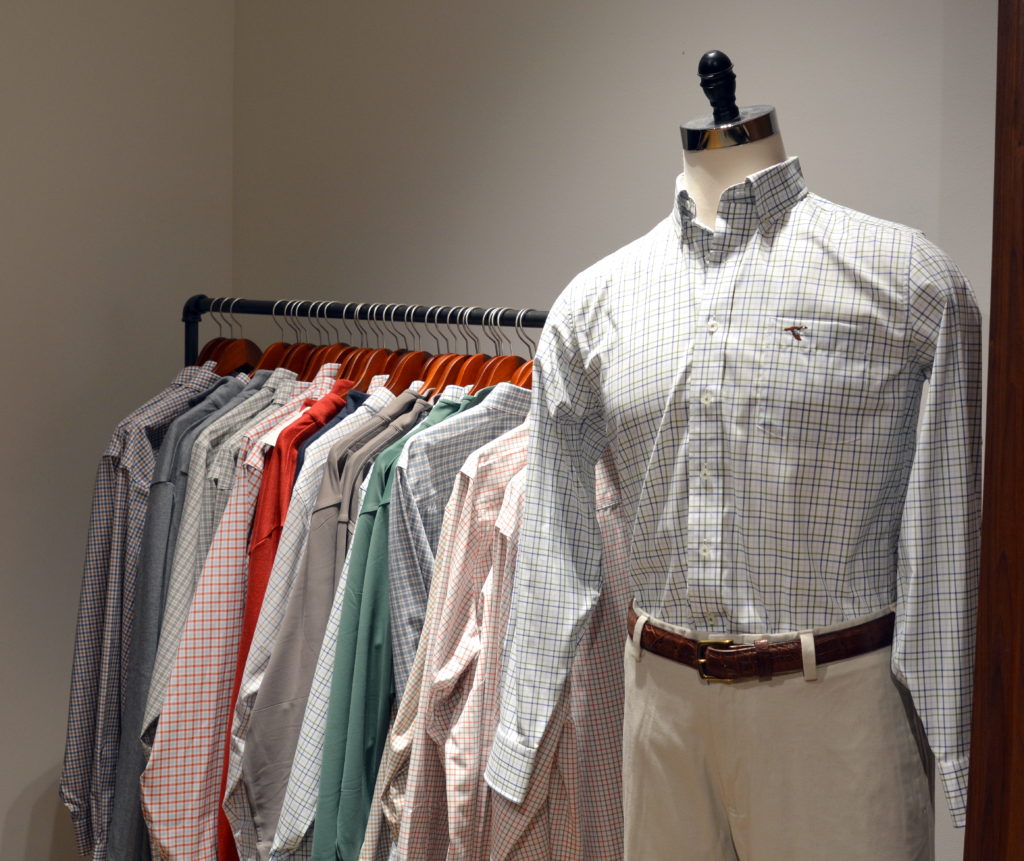 The best part about the store is the staff.  They are extremely welcoming, VERY friendly, and they are all more interested in connecting with the customers rather than being pushy about a sale.  Beyond those beautiful Browning A5s, what I remember most is the connection with the Cameron, Brady, Jim, and the rest of the team.  I'm looking forward to going back.
So Birmingham folks, or passers through: stop by and see my new friends at Caliber.  I know you'll like what you see.