I've had my eye on this bad boy for quite some time.  I love photography, and I love taking pictures…it's partly why I started Red Clay Soul.  I love looking at photography.  It's a lost art.
Everyone has an iPhone, which features a pretty nice camera.  This is a good thing, and a bad thing.  I have a nice Nikon DSLR that I use as much as I can, and a Fujifilm X10 that is really nothing more than a point and shoot.  The X10 produces good images, but at this point I'd have a hard time distinguishing between those and an iPhone 7 camera.  Regardless, I found myself not shooting as much.
My problem was around convenience.  I really didn't like carrying around my Nikon D7100 + lens.  It's bulky, heavy, and I constantly worry about dropping it.  The setup was a big investment, and it takes extremely good pictures, but the actual process of taking, transferring, and manipulating the pictures is cumbersome.  Now, Mrs. RCS and I like to travel.  We save a lot of images with the intent of making annual books – hard copies, not digital – for us to start a collection documenting our life together.  I wanted a camera that had 90% of the capability of my DSLR, but more horsepower than the X10 or an iPhone.  After talking with some trusted friends, Caroline and Michael independently recommended the X100T.  It didn't hurt that Ken Rockwell is a big fan.
I've had it for a couple months, and wanted to give a quick review:
First off, the camera is really cool.  Out of the box it looks like something my dad used to carry around forty years ago.  It is extremely solid: all of the knobs and the buttons are sturdy, and the weight is just right.  It's an easy travel companion.
It is a fixed lens 23mm camera, so you really have to think about the images as opposed to how a DSLR or my X10 are handled.  The X100T has no zoom.  It is widely reported that the f2/0 aperture setting is no good on the X100T, and I can confirm that there is an annoying blur on this setting.  Using a minimum of F2/8 and F4/0 corrects the issue.  Once I got used to that, we were in business.  I'm still working on learning to shoot in low light, and I'm slowly getting better.
Shooting with the X100T really makes you use your brain.  Finding the right settings for the light, as well as finding the framing for the static 23mm lens make this more than an intermediate camera.  Being that I'm still a very amateur photographer, my explanations are pretty elementary.  For all the technical stuff, see the Rockwell rundown.
Who this camera is for: A photographer that has some experience, or is looking to learn more about photography.  There is a learning curve with this camera.  For a golf reference: it's like a ten handicapper buying a set of blades.  It's going to take practice to get the result you want, but it's a thing of beauty when everything is dialed in.  For me, I'm trying to use this as much as possible, and I'm going through Scott Kelby books.  Great references.
Who this camera isn't for: Someone looking to set everything to 'Auto' and fire away.
From an accessory standpoint, I wanted to dress this camera up.  First, I decided to go with a wrist strap instead of a traditional neck strap.  I went with a Turnpro leather and green cotton option.  I'm not a huge fan of the red stitching, but I'm not going to complain for the price.  I like the wrist strap in the colder months, as the camera slips nicely into my Barbour pocket.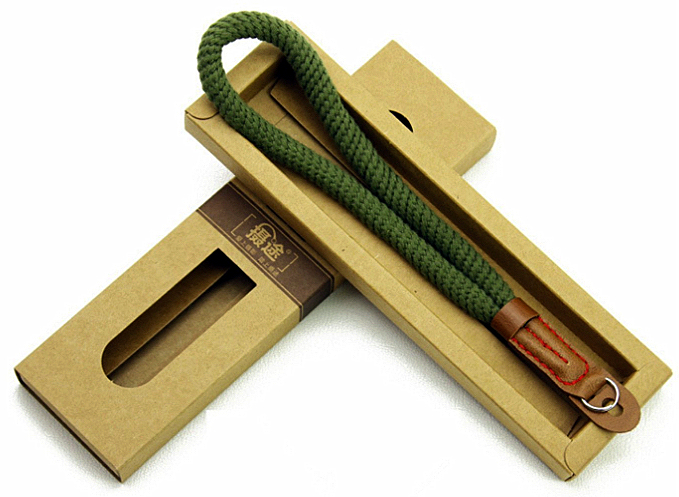 I have my eye on something like this minimalist leather strap from Etsy.  I'll probably switch out when my Barbour goes in for hibernation.
I wanted a leather case for the camera, since I knew this would be traveling quite a bit with me.  I wanted to protect the body, and this leather option helps with the retro look.  I picked this one up from Etsy for $75.  The Etsy store has since closed, but they were really a pleasure to work with. (Here's a similar model).  I asked that they do the stitching in a tonal brown rather than white, and they were happy to oblige.
Finally, I added a red metal shutter release button, which looks cool, and is actually quite effective.  I also got an after-market lens hood and adapter ring, but I'm not there yet.  Maybe once I start using the neck strap…
From a value proposition standpoint, the camera + memory card costs a little over a grand, and I spent about $125 on accessories.  It's a significant investment, but less than half of what you will spend for a high-powered DSLR and lens(s).  While this isn't an everyday camera, it's a really nice addition that does about 80-90% of what my DSLR will handle.
The best part: The X100T has sparked my interested in photography again, which is really enjoyable.  I'm still working an uphill battle on learning the settings, but I'm getting better.  I'll say this: when I do capture great images, it's really satisfying.