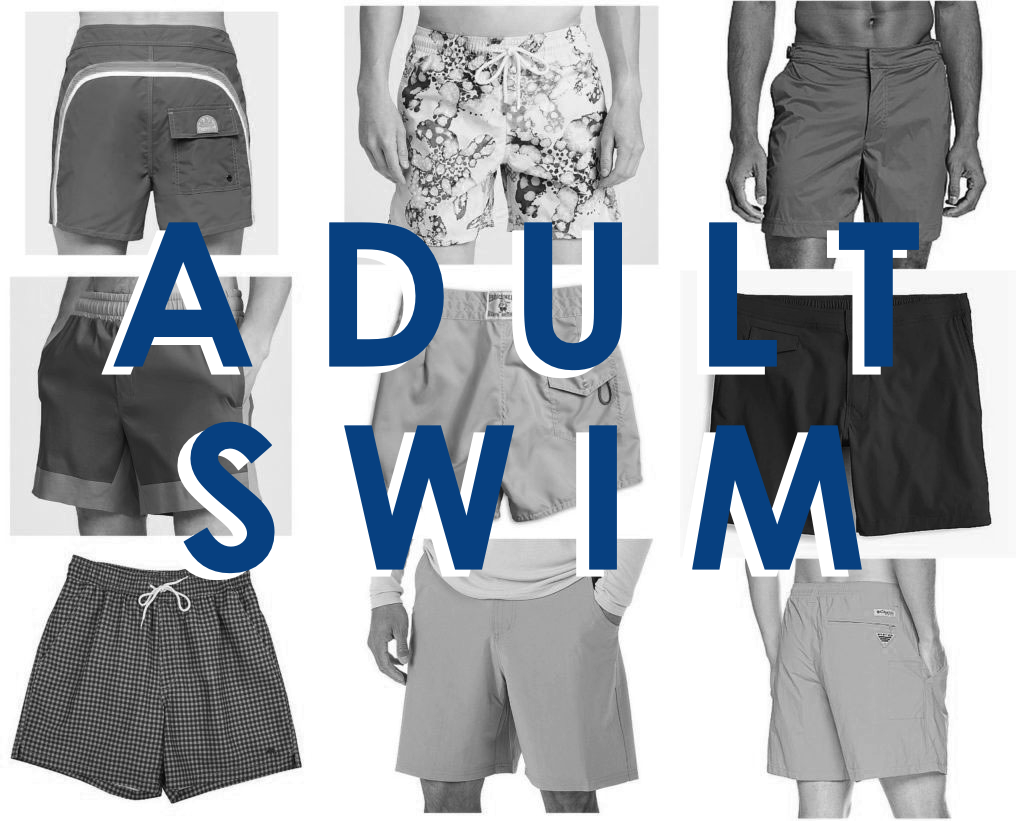 The pools are open, and the temperatures at the beach getting HOT.  It's time to get a new swimsuit (or two).  Hopefully you've moved on from swimming in cut off jeans or your OP trunks from back in '86.  If not, or if you are just looking for some good options, here are a few that'll steer you in the right direction.
When thinking about swimsuits, here are a few hints: first, think about your body type.  Dad bods usually do better with non-elasticized waists.  Second, Know your style.  If you are a conservative dresser, go solid(ish).  If you don't mind pushing the envelope, push the envelope.  Lastly, inseam length is a personal preference, but I'd recommend ensuring that your knees get a tan, too.  Here's what has my eye: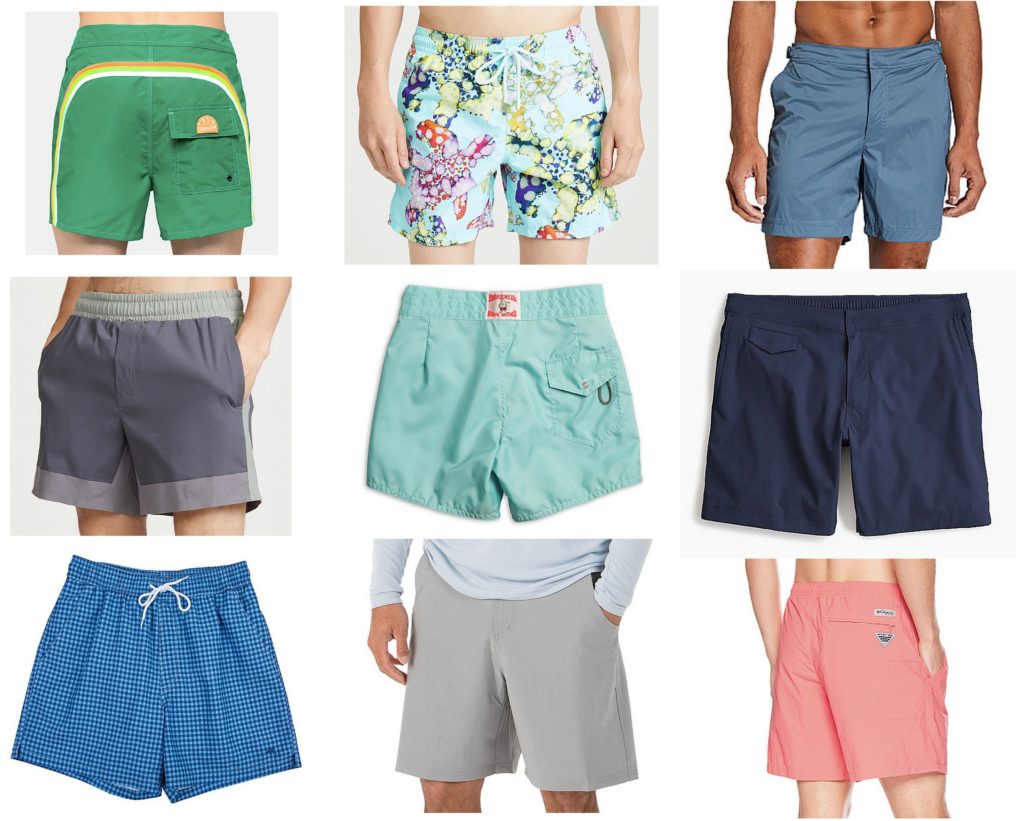 From top left:
1. Sundek Short Length Board Shorts: No joke – Sundek is my go to.  I love the cut and the length is perfect.  Just enough knee to need sunscreen.  Don't sleep on the full array of Sundek swim shorts.  A ton of great options.
2. Verlebrequin Watercolor Turtles Swim Trunks:  Maybe it's because I'm getting older, but I'm not a big print swimsuit guy.  I'll give these a pass, as they have a tie dye look, which is cool with me.
3. Orlebar Brown Bulldog Swim Trunks:  A 'top of the heap' pick.  It's an investment, and great for the jet set crew.
4. Robert Geller X Lululemon Swim Shorts:  A cool color block look, and a nice price point.  I don't like black swimsuits, but grey is good.
5. Birdwell Beach Britches:  Another clean up hitter in the swimsuit arena.  These are California cool…I like the solids, but they do some special editions that are also legit.  These run a little small, so order and inch or two larger than you think…
6. J.Crew Pool Shorts: The 7″ inseam puts these on the 'must-have' list.  The price point is outstanding, and the stretch is nice for the lunch buffet (a.k.a. 100 Miller Lites).  Tip of the hat to J. Crew on these.
7. Onward Reserve Atlantic Gingham Trunks:  Gingham is great – everywhere.  Onward does a great job with trunks, the inseam is just right and they aren't too tight.
8. Free Fly Hybrid Shorts:  These are the hybrid replacement shorts since Strong Boalt shut down.  So far, so good on the bamboo shorts.  The fit is good…I'm getting used to the 8″ inseam…maybe I'll bring 'em up an inch…maybe…
9. Columbia Backcast iii Shorts:  The best deal on the planet.  Everything about these shorts is great – the shorter inseam, baggy as all get out, great colors, a fishing pocket so it looks like you are adventurous, and they are under $30.  Seriously.
What are your go-to swimsuits?
P L E A S E    S U P P O R T    O U R    P A R T N E R S :