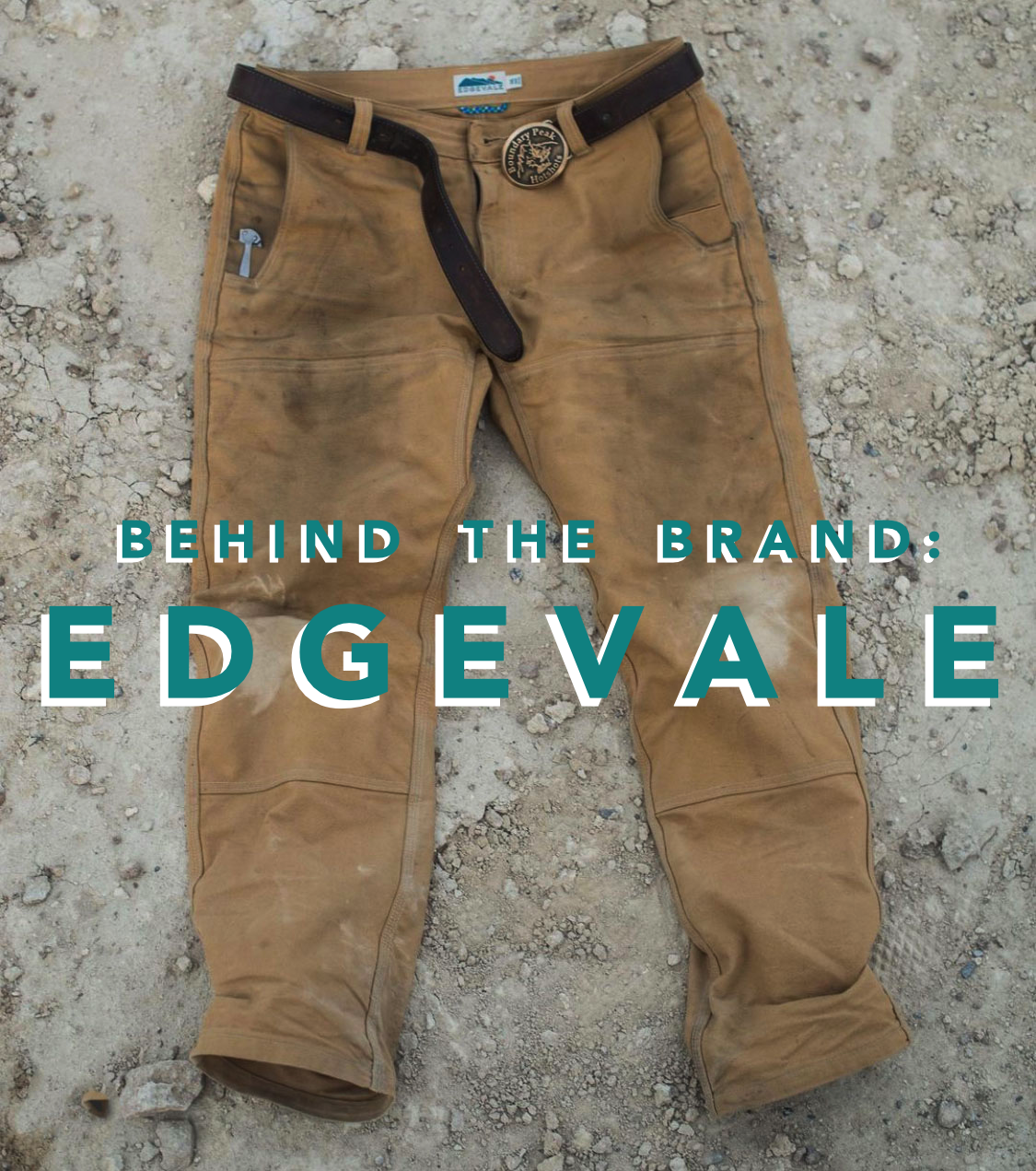 I've been a fan of Edgevale since they launched their first pair of Cast Iron pants many years ago.  While those pants are still some of my favorites, getting to know owner Tony Vontz is the icing on the cake.  This is a guy that just gets it.  He isn't trying to take over the world, but instead, sell the best pants (or whatever else they produce) that makes the transaction one that easily transitions the buyer into a lifelong customer.
And the results speak for themselves.  While Edgevale isn't the biggest company, they make up for size in the quality of their goods. I know quite a few folks that wear their pants, and every single one of them has gone back for more.  And not only the pants, but the shirts, coats, and special edition Jerry Garcia t-shirts.
Tony was nice enough to sit down and give us a glimpse of what it's like at Edgevale: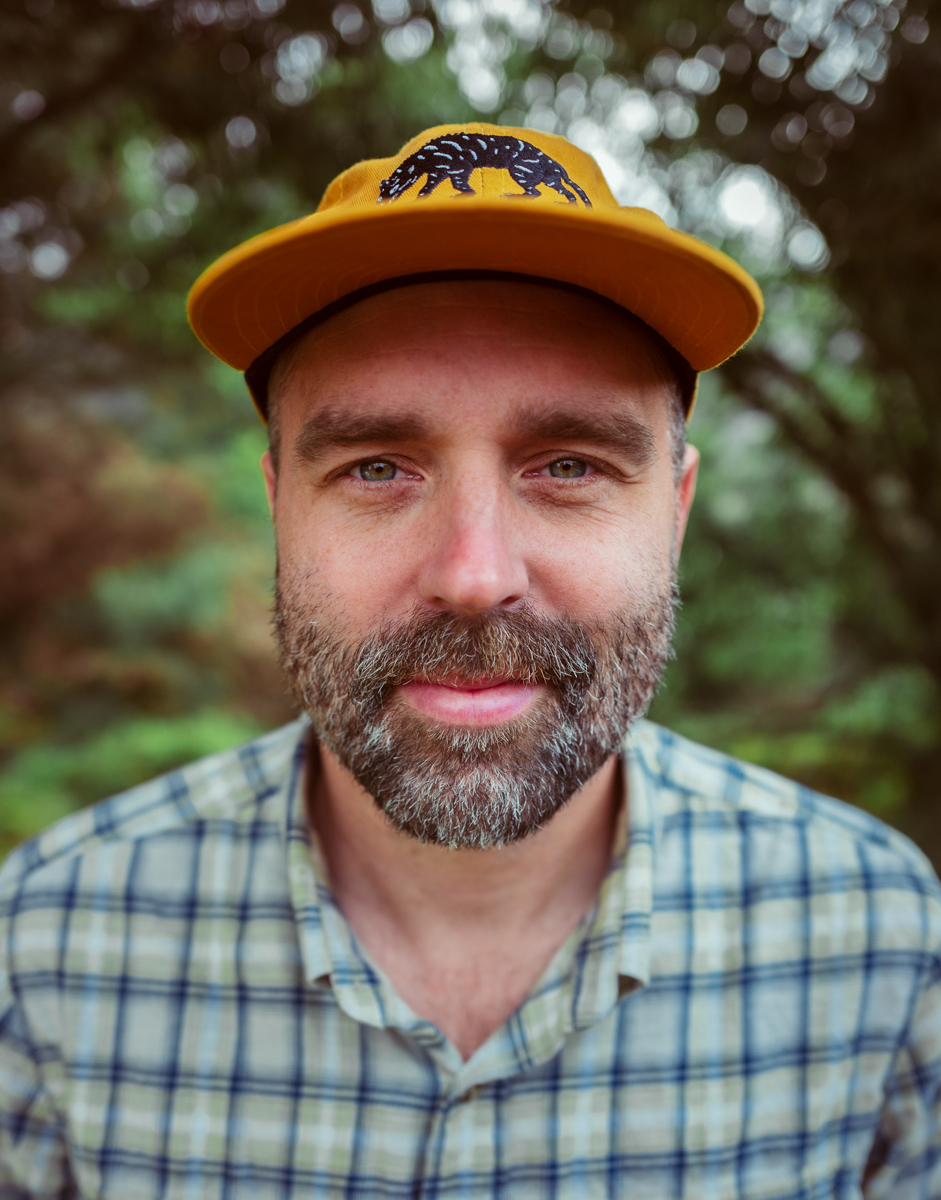 What is the history of Edgevale?  Going way back….when I was in college at Cal, I was captain of the rugby team (I played hooker — yes, a real position) and was fortunate to be on a few phenomenal national championship winning teams. After college, I continued to chase the rugby dream and was selected to the 2007 Rugby World Cup player pool, but I was dogged by injuries.
While I was rehabbing my second shoulder reconstruction in less than a year on the same shoulder, I got the sense my rugby career might be shorter than I hoped, so I started looking for work elsewhere.
I eventually got a job at Canterbury, the legendary company that's been making rugby shirts for more than a century. I was always a huge gear head + they'd understand if I had a change of heart and needed time away for a tour or training so it felt like the perfect fit for my first real job. The company was relaunching in North America under the leadership of a group headed by the person that essentially built The North Face into what it is today, so we were a small/nimble company with big-time credentials.
While at Canterbury I got to learn from world-class apparel designers, all while seeing what goes into making indestructible uniforms for the most demanding contact sport in the world. That's when I got the idea to try and put that same extraordinary detail and thoughtful design into building something for myself.
I wanted to make a shirt that was as comfortable as my favorite flannel and as dependable as my favorite jacket that didn't look like the bubbly, shiny outerwear I saw everywhere and thought maybe there'd be 100 or so people like me to buy the first run of garments. After many late nights and a lot of trial and error, I held the first North Coast Shirt Jacket in my hands. I quit my day job, jumped in headfirst, and haven't looked back since.
What is it like running the company?  It's cliche, but I'm really only as good as the people who surround me. I'm lucky to have an awesome team and a great support crew.
There is quite literally never a dull moment in this business and now more than ever I try to keep my head on a swivel for new opportunities and new ways of improving what we already do.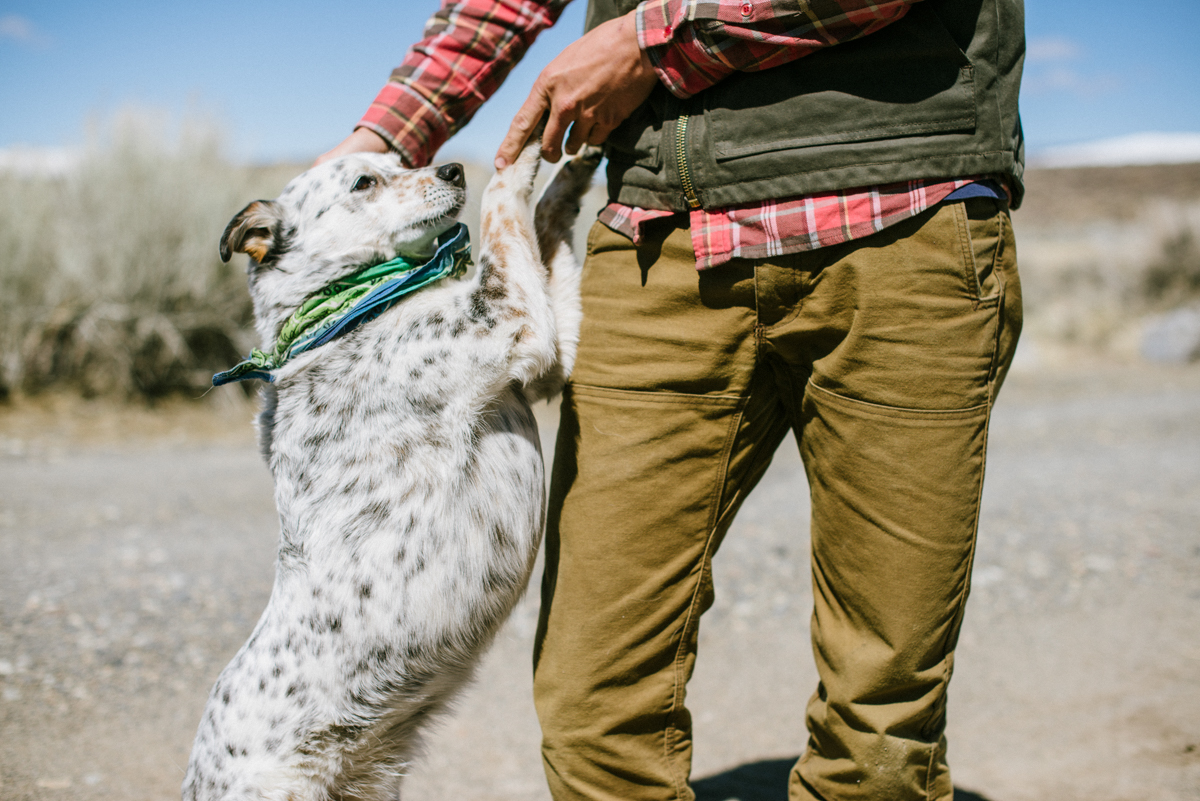 What is your (personal) story? What do you like to do outside of work?  I'm originally from Kansas City, MO and moved to northern California in 2000 for college and have lived in the Bay Area ever since. I've got two daughters under the age of four that keep me incredibly busy outside of work. I love to cook and back when live music was a thing that people did, I was a rabid live music fan.
You are passionate about making GREAT pants. What drives/inspires you?  I'm inspired by all of the amazing people doing amazing things in our pants and still wake up thinking about ways we can make our Cast Irons even 1% better. I'm driven by the amount of opportunity that still exists for disruption in the world of outdoor and workwear pants.
What do you think of the marketplace?  It's tough sledding for everyone right now, but I truly believe it's never been a better time to be a small, nimble, digitally native brand with a hardcore audience. If you have a strong POV, make a great product and solve a problem, you're going to endure.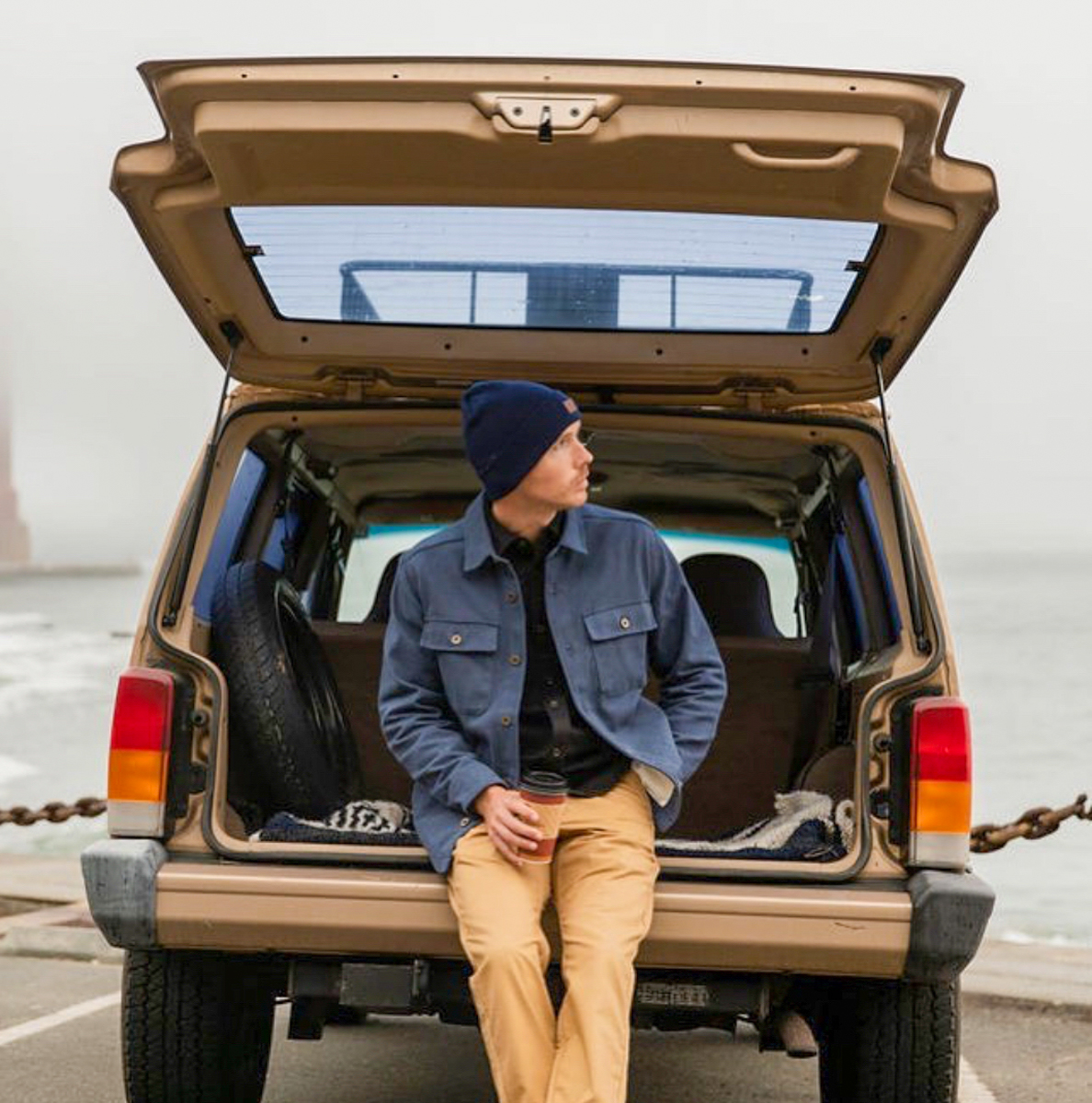 What does growth look like for Edgevale?  I don't eat at the restaurant that has a 50-page menu and tries to sell you a burger and fries and pad thai and everything else under the sun. I seek out the neighborhood joint with a one-page menu that absolutely nails every dish and has a strong point of view on their food.
We want to be that corner restaurant. Limited menu with a high level of expertise, great customer service, and a lot of soul that gets the details right.
In the not too distant future you're going to see some awesome line extensions on our Cast Iron collection that will include technical stretch products, a workwear outerwear collection and on the more outdoor specific tip, we're working on what we consider to be the best possible expression of a hiking/outdoor specific pant from the Edgevale POV in collaboration with a mill in Japan.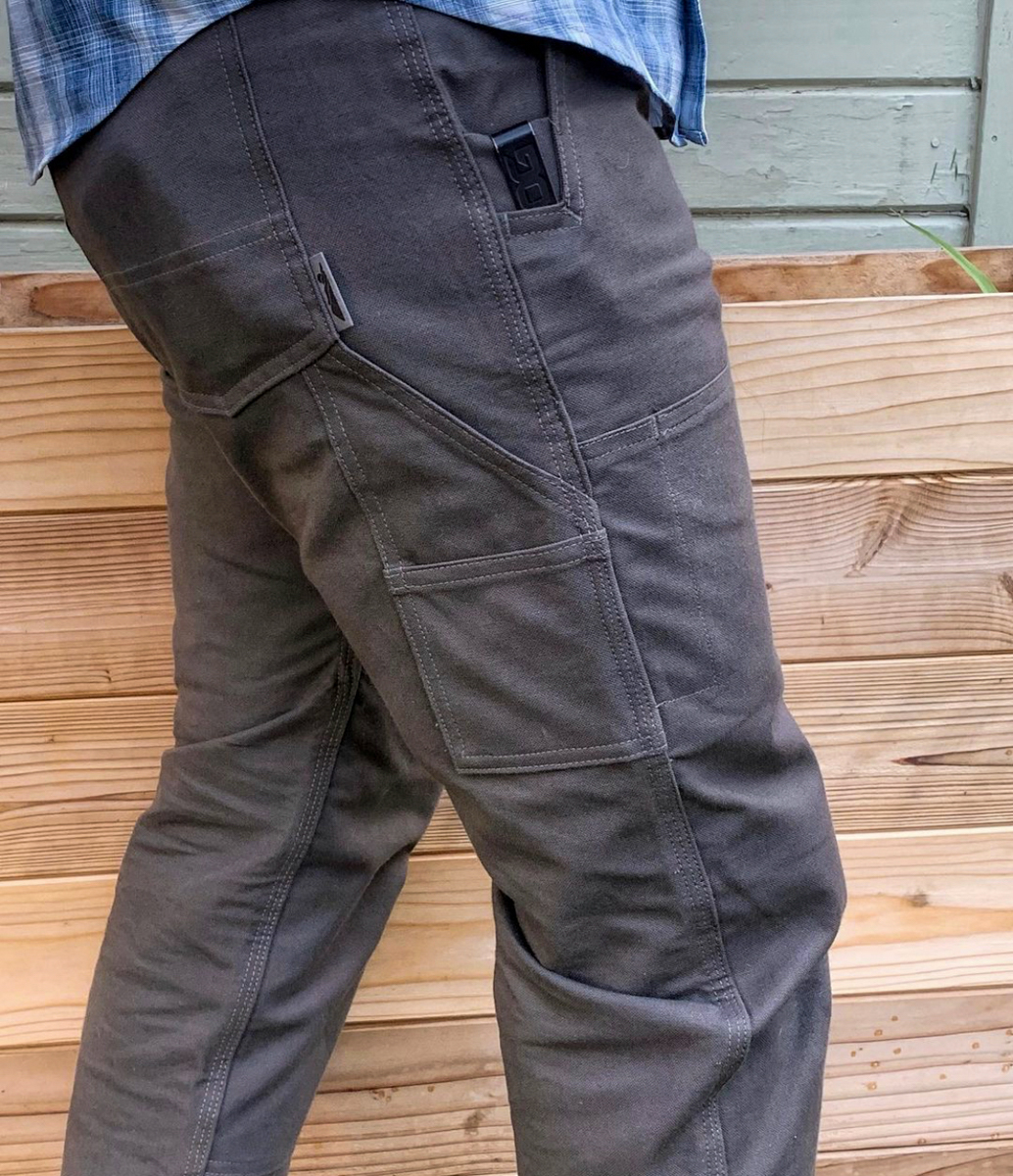 What's on your Spotify playlist?  I'm a musical omnivore. One week I'm on a jazz tangent and it's Bobby Hutcherson and Stanley Turrentine on repeat, next week it's all classic country. I've been helping to compile our Weekly Transmissions playlist that you can subscribe to here which gives a real-time glimpse into what keeps Edgevale moving and shaking.
And probably like a lot of your readers I found myself pretty emotional/nostalgic around the death of Todd Nance, so I've been revisiting some Panic shows on my daily hikes in the Oakland Hills. 10/13/01 was a watershed show for me and it's been fun listening to it on Archive and really zeroing in on Todd who had them flying during that tour.
Be sure to check out the entire Edgevale catalog on their website.