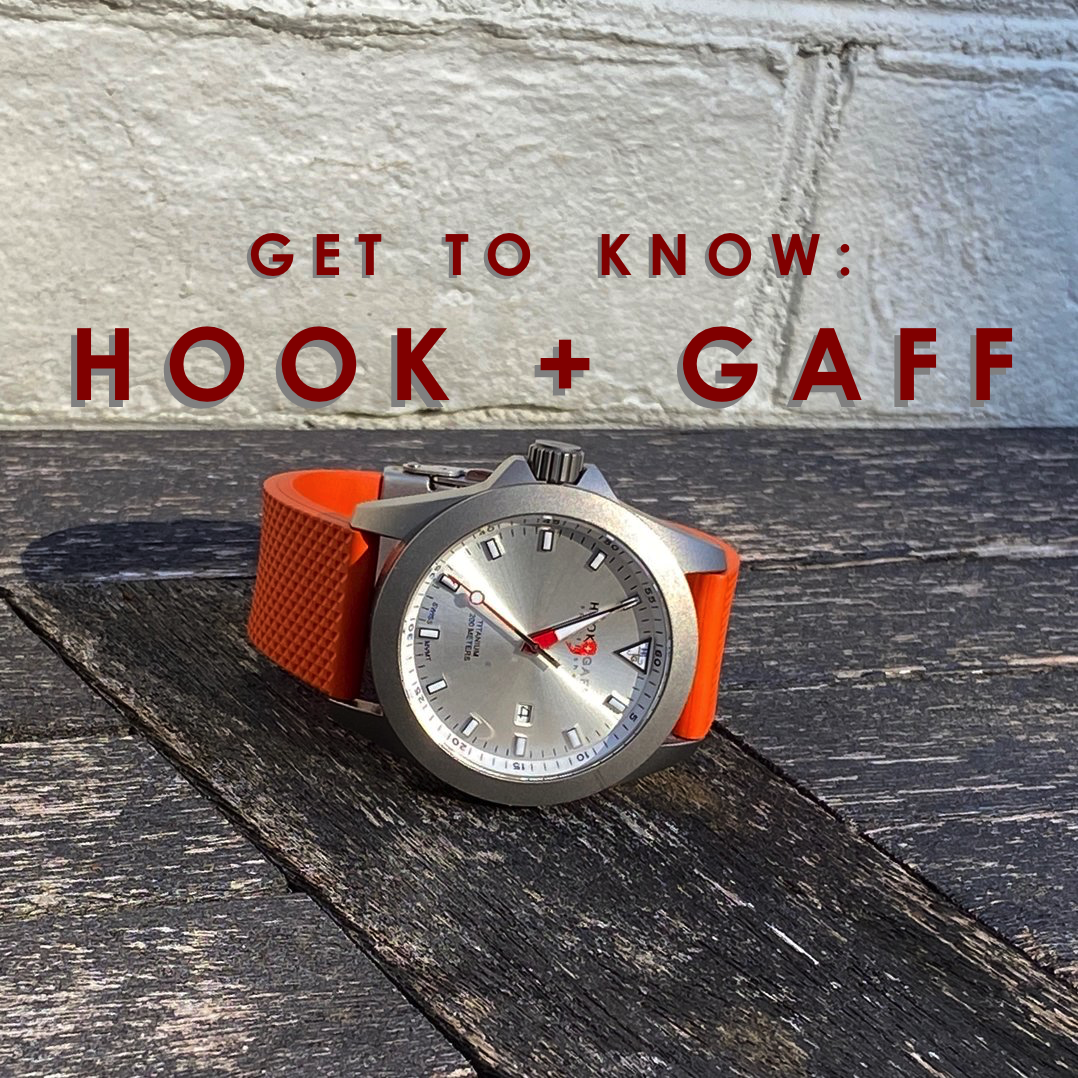 I had the pleasure of meeting the Hook + Gaff team at SEWE last year, and we immediately hit it off.  They are my type of people…work hard/play hard.  They produce a line of watches that are built for outdoors.  And by outdoors, I mean the field, the stream, the golf course, and the Superdome in New Orleans watching the National Championship game.
Co-founder Michael Sims was nice enough to give us a look into his company:
What made you want to start Hook + Gaff? A couple of things…I was an engineer at Clemson. I played on the Golf Team there from '99-'03. Having a campus on the lake is pretty special for someone like me, and we were also about 30min from the nearest trout streams above Walhalla, so whenever I had a break from studying and golf you could find me on the water or in the woods. I've worn a watch since I was very young. Nothing fancy, just something to tell the time. One thing that bothered me about my watches was the traditional crown placement. I ended up with a permanent callous in the back of my left hand where my watch crowns would dig and irritate the skin whenever I was practicing on the course or active outdoors. After graduation I spent 5 years working in the insurance business, and then began helping my wife with the opening and operation of her two businesses for 7 or 8 years. It was during this time I decided to take action and launch my own business. I pulled out a yellow spiral-bound notebook full of drawings and data I'd compiled over the years on watches, design principles, the outdoor industry, etc and I drew up a business plan. I financed the business myself and set out to make a watch that I would personally want to wear everyday, and for any occasion.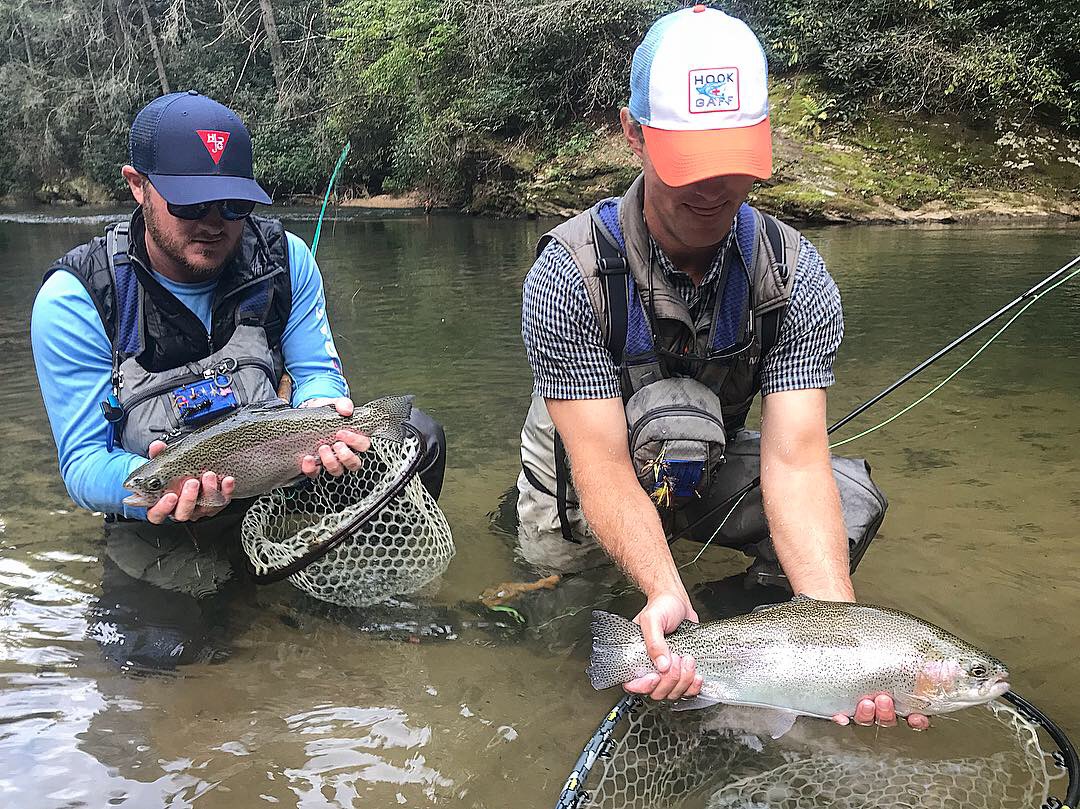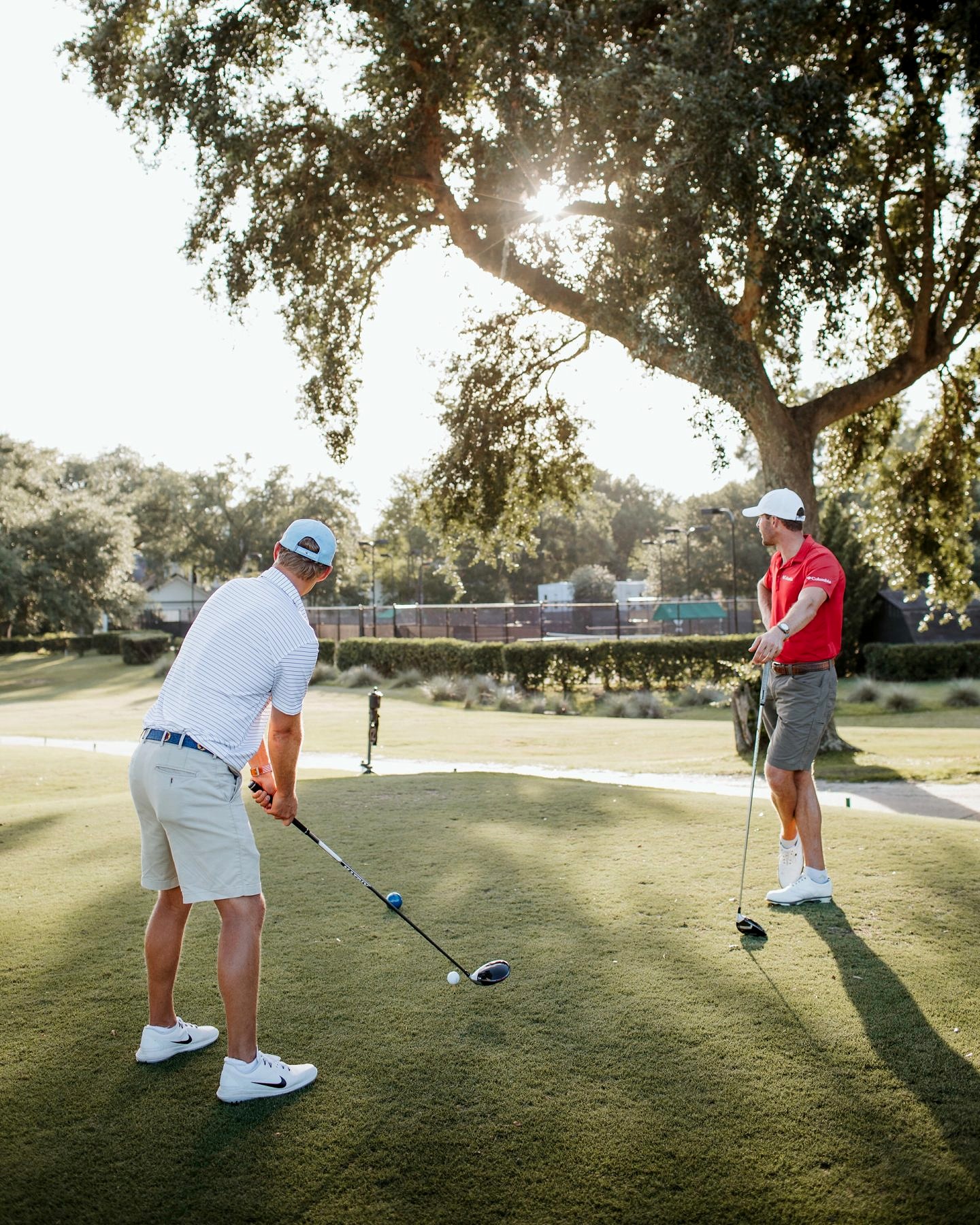 What is special about the H+G watches? Great question. First and foremost the left side crown placement is something you just don't see. Many times we get asked if this is a "left-hander's watch" meant to be worn on the right hand. If you want to do that we certainly won't stop you, but that's not the intention. We are making a non-traditional left side crown watch for supreme comfort. The watch is the most comfortable watch you'll ever strap on. Now, we didn't stop there. I immediately partnered with long-time friend and designer Gash Clayton to collaborate on the design of our watches. He is a co-founder of the business with me and has designed every dial on every watch as well as our logo and apparel/gear. I value his opinion and his eye when it comes to design far above my own, particularly because he is also a "watch guy." We knew that traditionally, watch companies would surround a quartz movement with really cheap parts and components in order to make the watch affordable. The reason is that the quartz watch movement, when compared to an automatic/mechanical movement you'd find in an Omega or Rolex, is viewed as inferior. In our opinion it's not inferior–it's just different. It serves a different purpose. The quartz movement can handle serious shock, and that's something that appeals to us and most outdoorsmen. We set out to surround a quartz movement with quality components that one might find in a luxury automatic. This is something you just don't see much in our industry. So I would describe our watch as a "high-end" quartz sport watch. We use lightweight titanium casing for it's properties as a durable metal, and one that doesn't get hot on your wrist in the summer sun. We use scratch proof sapphire crystal as opposed to mineral "glass" you find out cheaper quartz sport watches. We use screw-down crowns and case-backs, making our watches water-tight to 200m and certified dive watches. We use a variety of different straps, but by far our most popular strap is our Italian rubber dive strap. The vast majority of rubber straps you might see on the market are actually manufactured silicone which has a tendency to get porous over time and collect microbial bacteria that cause odor. Our straps come out of a solid mold, and they are 100% rubber. You can sweat in this strap, fillet fish in it, and skin a deer–put it through the ringer and this strap will remain fresh with a simple rinse for the lifetime of the strap. With all of these components combined, our watches are just fantastic for the all-around outdoorsman. On top of that, the aesthetic design quality is in keeping with any luxury timepiece. Gash has a great eye for combining luxury design principles with our components and these watches come off looking like a more expensive automatic, when in fact its a much more durable sport watch that you can wear in the elements doing the things you love to do.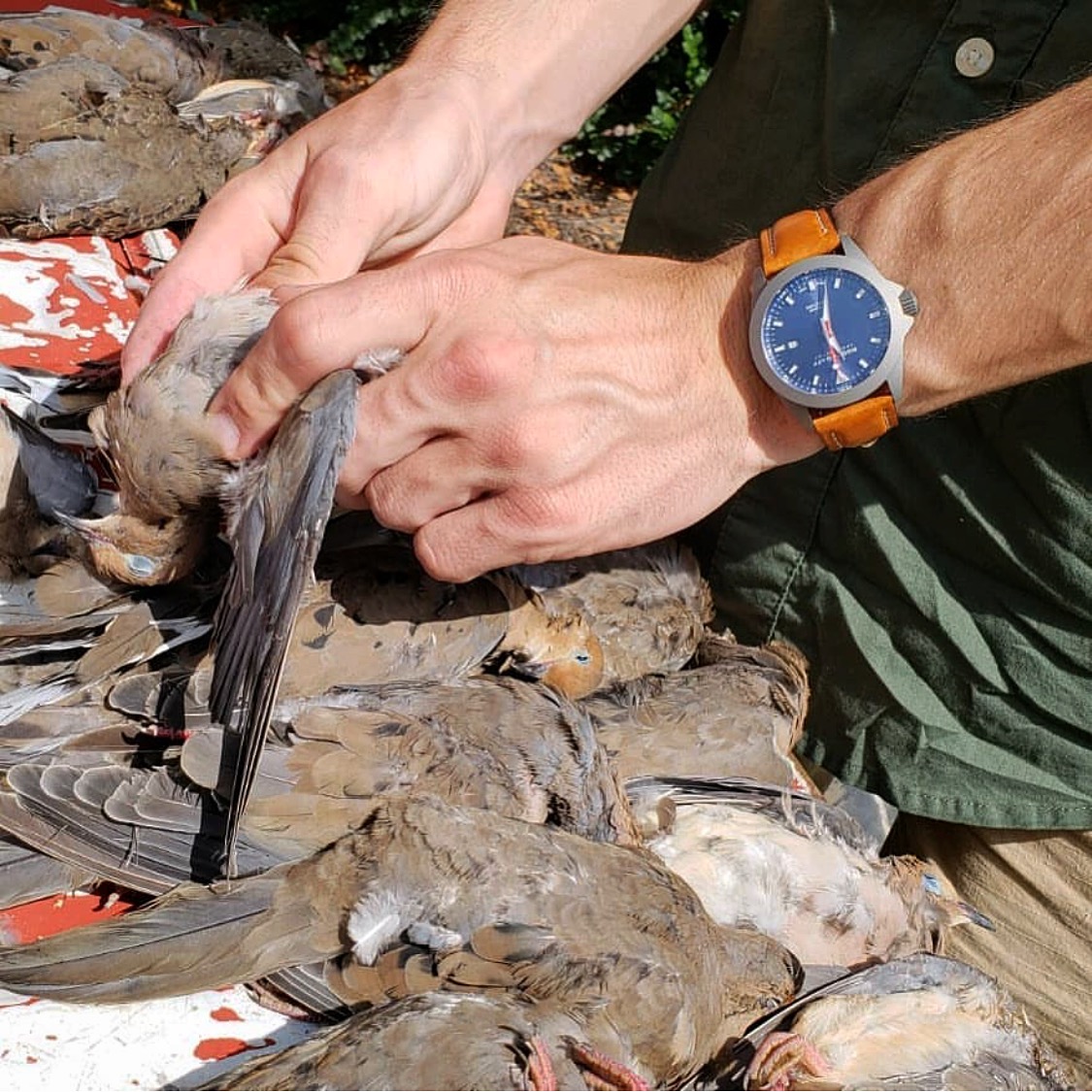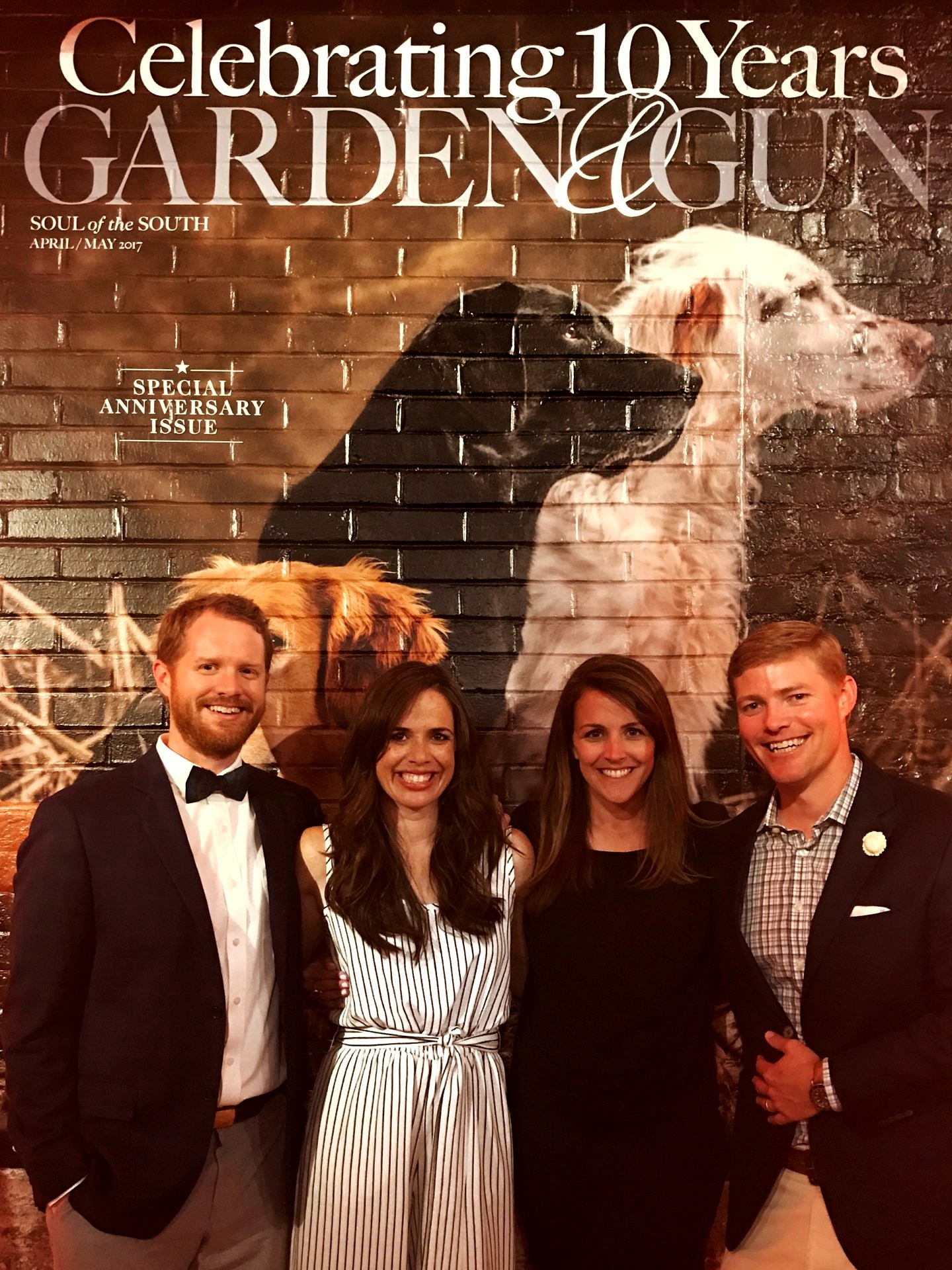 Why is it important for H+G to stay involved with outdoor/conservation charities? Our business is quite unique. Our product is one that everybody wants in their silent auctions, fundraisers, etc which is just fantastic. We get far more donation requests than we could ever handle, but we definitely embrace as many as we're able. So on top of some of the big non-profits in our industry that we're all familiar with, we have donated and worked with many local causes and charity tourneys. We have worked with Bonefish and Tarpon Trust, creating a custom watch for those guys that they used at their Symposium to raise money for their organization. Gash actually painted a blue marlin hooked up for The Billfish Foundation that they used to drive new membership–I think they ended up giving out about 100 prints. We've supported CCA in several states, making custom watches for them that are used at chapter auctions to raise money. I don't want to forget the golf side. We embraced golf several years ago and started making some logo watches for the SCGA and GSGA, so both the Georgia and SC golf associations have used our custom watches to raise money for junior golf. With the new Field Watch we'll be working with several Ducks Unlimited chapters, helping to drive membership. We have also embraced our veterans, partnering with Ozzie Martinez and his group out of FL called Operation WetVet, helping to provide those guys with a great experience on the water as they come back from active duty and try to get a handle on PTSD symptoms. Lastly, I need to mention Chasten Whitfield. Many folks in angling are familiar with her. She is a young lady from FL who has been taking disabled children fishing since she was in high school. She started a non-profit to help fund these trips and she is just a fantastic person. We support her and promote her non-profit as well, and we even made a trip down to FL to film her in action to promote what she is doing on our website and in our blogs. So while we certainly are all about making sure our resources are here for the next generations and working with our conservation groups, we also want to support and highlight good people doing good things like Ozzie with Operation WetVet and Chasten with her work.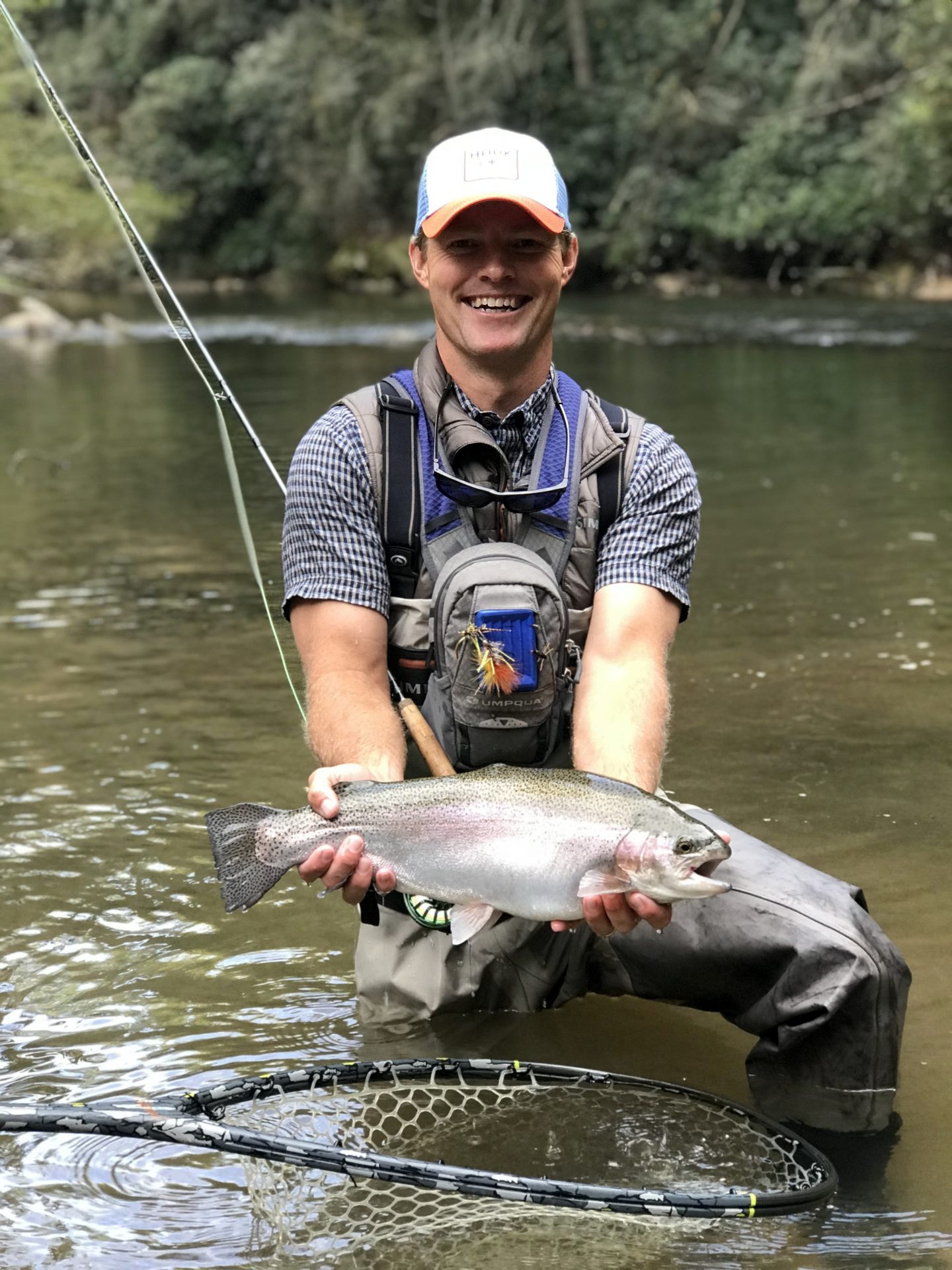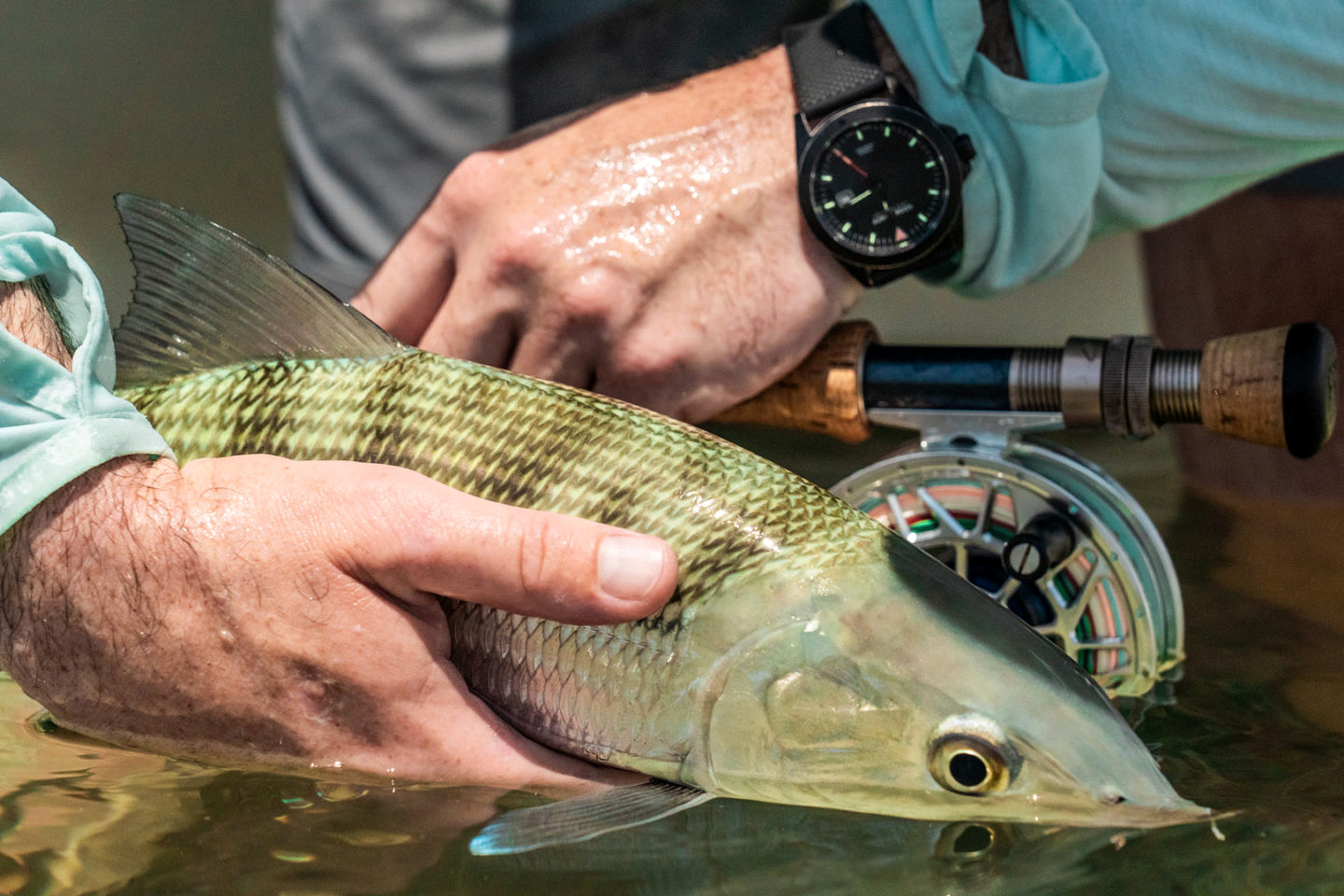 What kind of guy is a H+G customer? I'll tell you, the prototypical H+G customer is a guy who works 9-5 and can't wait to get out on the water, in the stand, in the field, or on the golf course on the weekend. The weekend warrior! Most of us are committed to our jobs and our family and when we're able to get outdoors and spend time with those we love, doing the things we love to do, well, that's what it's all about. That's who we are at Hook + Gaff, and that's who our customer is.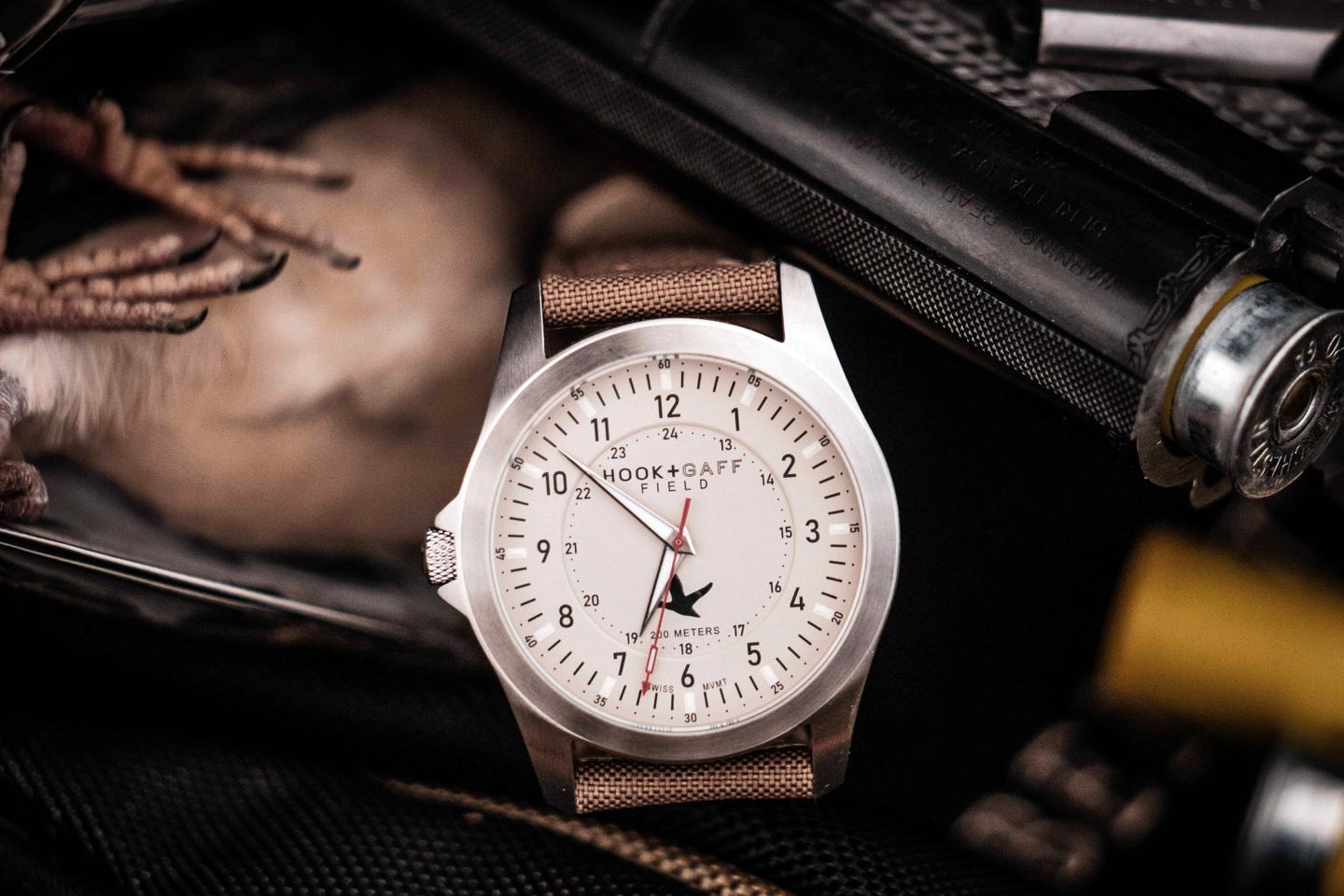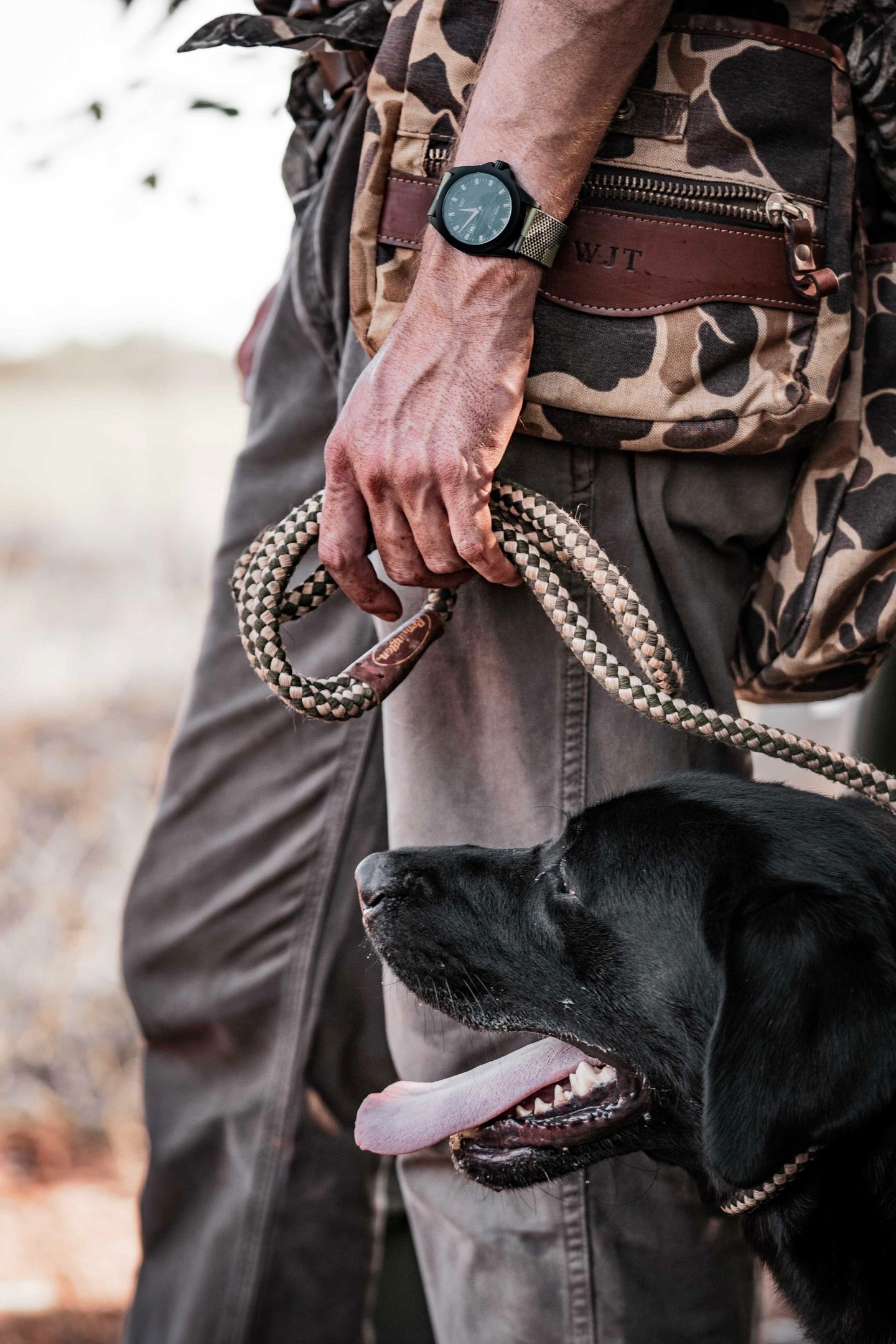 What is your daily watch? Tough one! All of them? I wear the white dial SF Black with the Black dive strap the most. I love the simplicity of it. A simple time/date watch with the premium tritium illumination so I can see it on my night fly fishing excursions on the lake (I'm addicted to striper fishing on Lake Murray on the fly…). But I also wear the Blue King Tide quite a bit. It'll remind me what the tide is doing in Beaufort or Charleston depending on where I have it set and I can time a quick trip to the coast based on the tide and the weather.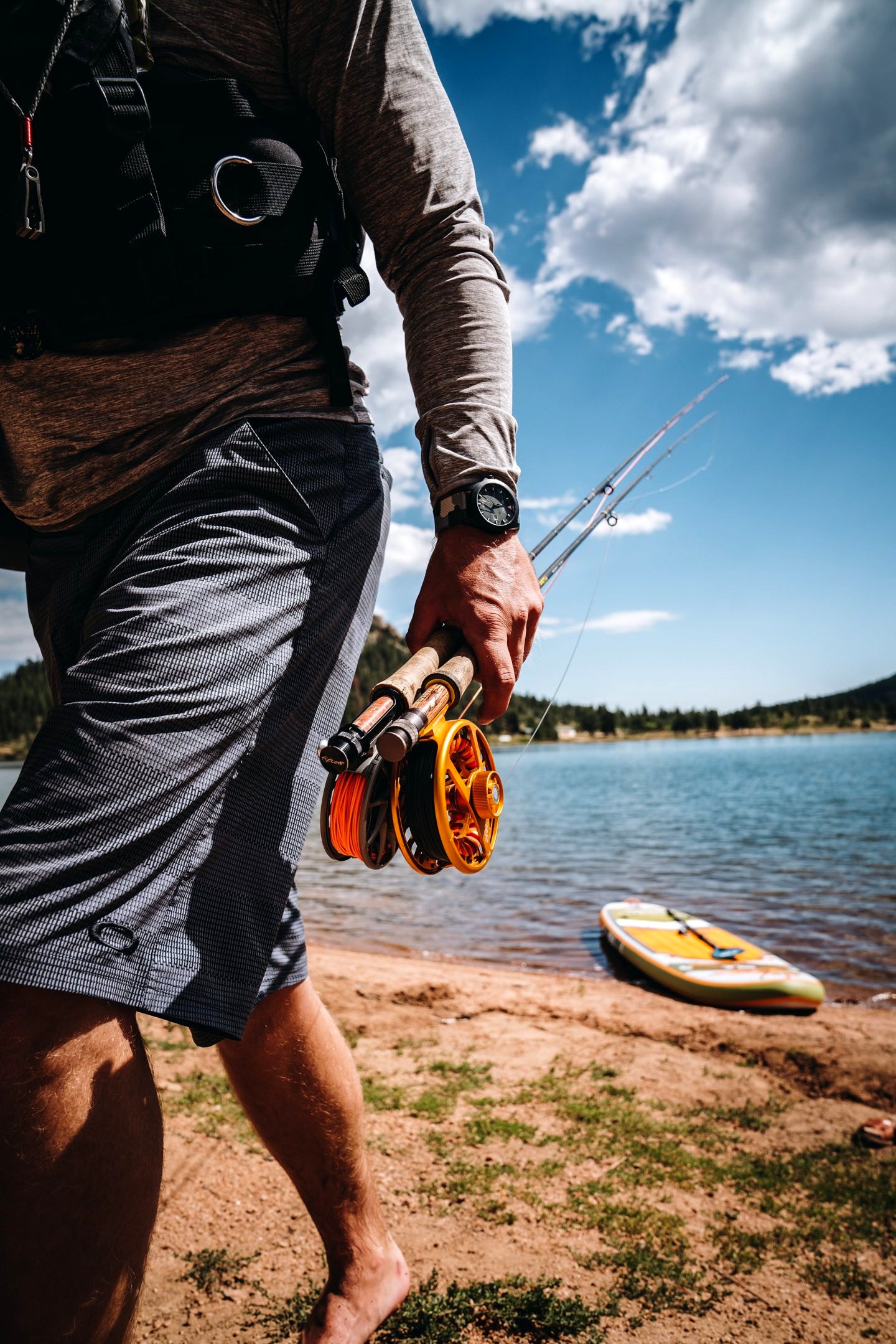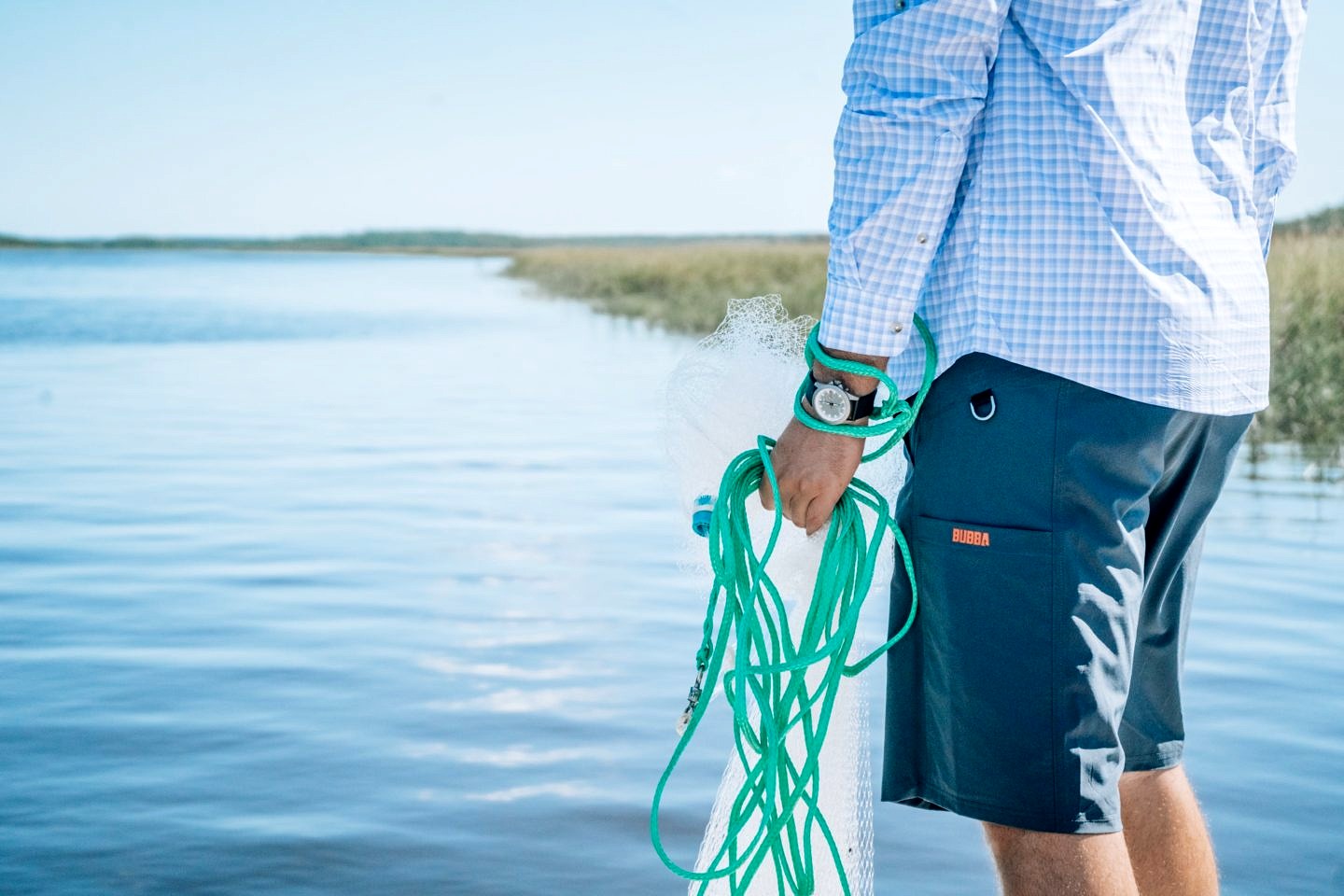 What do you like to do outside of running a watch company? I have three kids that are 8, 5 and 3. I've entered a different season of my life where it's suddenly not all about me and what I want to do on the weekends. I have three kids to think about and to be a father to. I have to raise them right, with a respect for the outdoors and teach them how to do the things I love to do if they are interested. So we do spend time on the golf course, and we spend time on the water. It's football season now so most Saturdays are reserved for Clemson football. We have season tickets and my two older boys are die hards and never want to miss a game. We live on the Lower Saluda River. The river is stocked with trout and also has a summer striper run. My oldest will fish with me out of the kayak. Both boys are still too small to wade it with me but I look forward to teaching them how to toss the fly. My oldest caught his first fish on the fly last fall–a smallmouth out of the Congaree in the kayak. Our smallmouth fishery is still largely under the radar and I probably enjoy fishing for those as much as anything, as well as enjoying the peace and quiet out there with no one around. I'm still competitive with golf. I enjoy competing and was one of the few on my golf team that never turned pro. I have continued to play high level amateur tournaments since graduation. Even three of the last 4 years I've qualified for USGA events and have traveled around the country. This past may I was in Bandon Dunes Oregon for the USGA Four Ball. Talk about a treat! Unbelievable. One of the most beautiful golf resorts I've ever trekked around, from the cliffs to the dunes to the mountains–these courses had it all. Golf for me has always been my passion. Fishing has been my meditation, if that makes sense. I lose myself in casting, hunting fish, and just thinking about nothing at all. I recharge. It's time that I absolutely must have in my life, and I think a lot of guys are like this.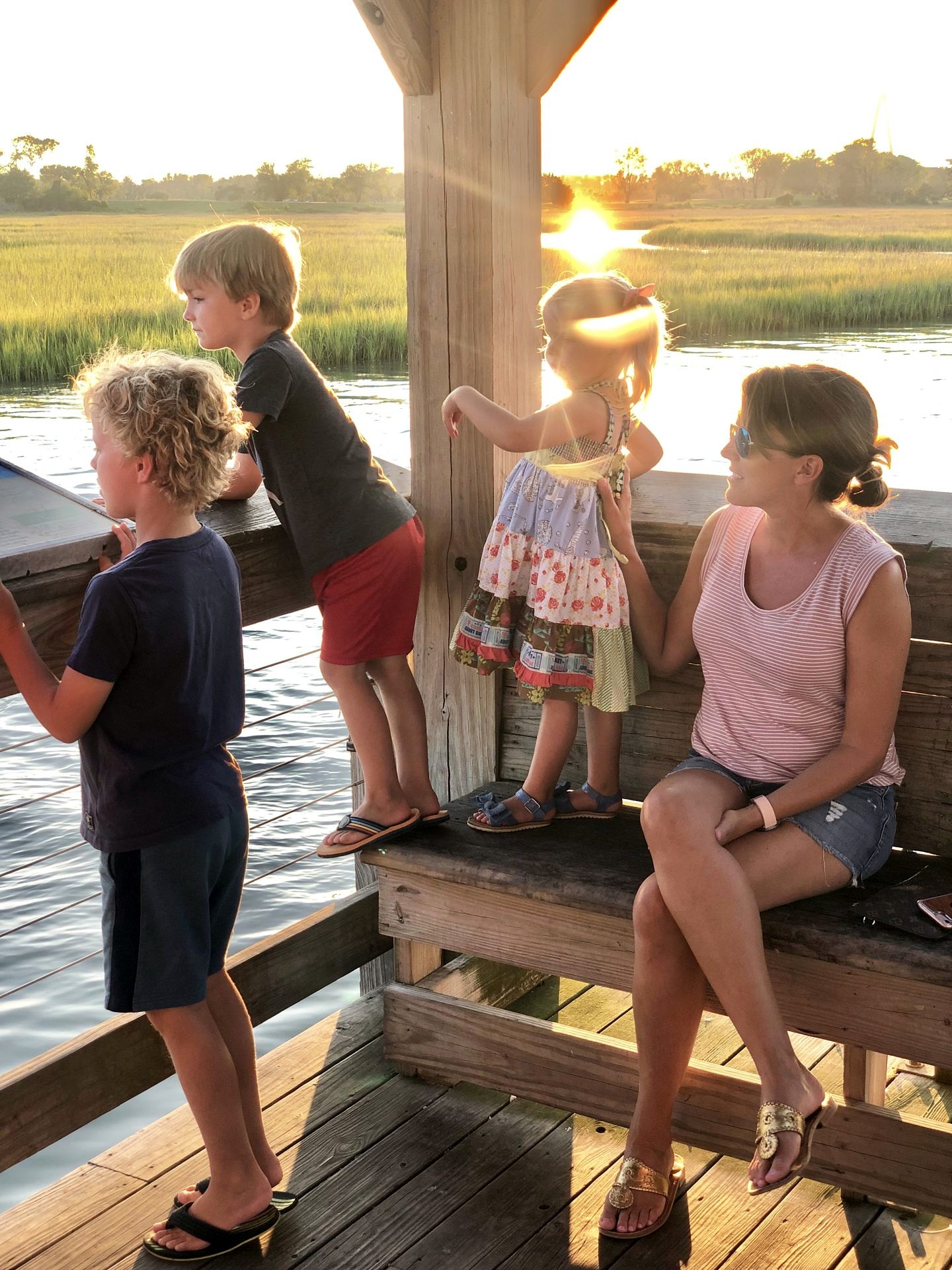 How do you like Clemson's chances in the National Championship vs. LSU? What a year so far. We've been lucky to get through the year with no injuries at key positions. For the last 7 games Trevor has been flawless. The defense has been the biggest surprise this year for me. I think most of the fans expected a slight drop-off but statistically they've been more consistent than last year's team. They've been able to step it up when they need to, particularly during that Ohio State game–holding them to a couple of field goals in the red zone was HUGE. I think everybody is expecting a shoot-out in NOLA, two high-powered offenses going at it. I don't disagree with that assessment. I can't wait for this one. Clemson wins, 45-41.
What's on your Spotify playlist? Man! Good question. You can tell a lot about a person from his playlist. I'm past the point of trying to be cool. Some brands are inherently cool. I'm just going to be real with you. Y'all can decide if this is cool. I've got three kids. The last song we played just a few minutes ago was Boom Chicka Boom. My three year old girl wanted to hear it before I dropped her off at pre-school. So there you go. Real. Lol. As for my tunes, man, I like a little bit of everything. I'm from Spartanburg so I love some Marshall Tucker. Allman Brothers, Eric Church, Bob Seger, Tom Petty, Alan Jackson, The Band. I'm more inclined to pull up some classic stuff vs anything new, but on the country side I do love some Eric Church. If I could be any musician I'd be him. He's raw, he sings from the heart and writes one helluva lyric, and it can make you want to kick a door down, make love to your wife, drink a handle of Jack Daniels, or look out over your home town with a sense of nostalgia. Now that's my kind of dude…
Michael was nice enough to send me a Sportfisher II to try out.  I've been wearing it for the last couple months, so I feel qualified to give a review.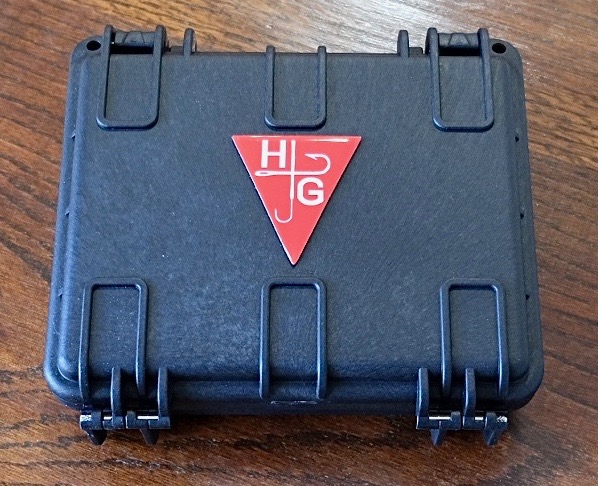 Out of the box, I noticed how sturdy the watch feels.  The weight is there, but it's not heavy.  The strap is heavy duty, which is a nice touch when reeling in a fish or chasing dogs/kids.  Fitting the strap was really easy, it involves some cutting and some patience.  After about five minutes, I was in business.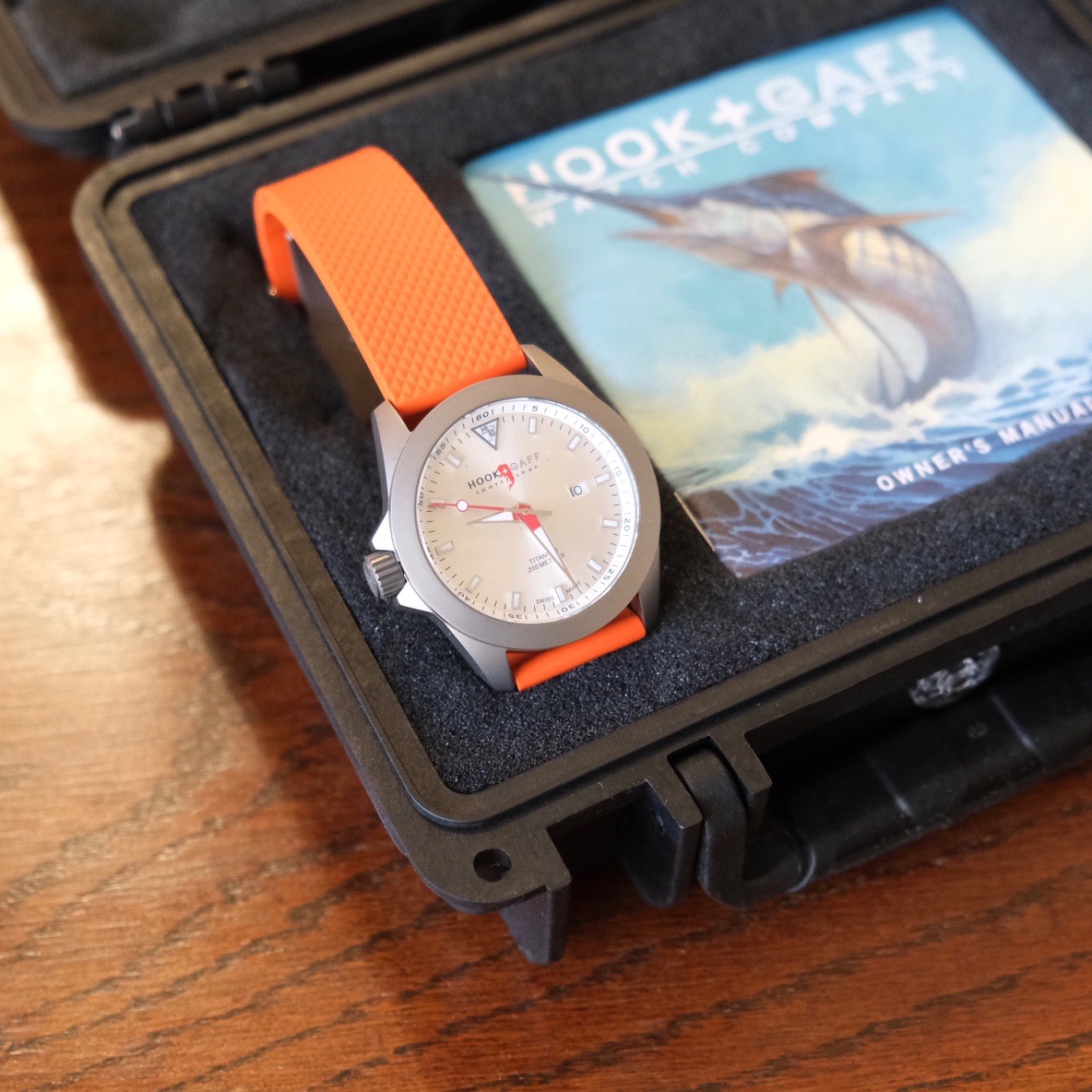 The wearability of the watch is really what sets it apart.  The left-side crown really does make a difference.  Whether fly fishing, spin fishing, or upland hunting, I haven't noticed any sort of interference from the watch.  I don't wear my watch tight, but I do like to to stay put.  This is really important for my comfort and piece of mind.  That said, it just works.  It's almost as if I forget I'm wearing it.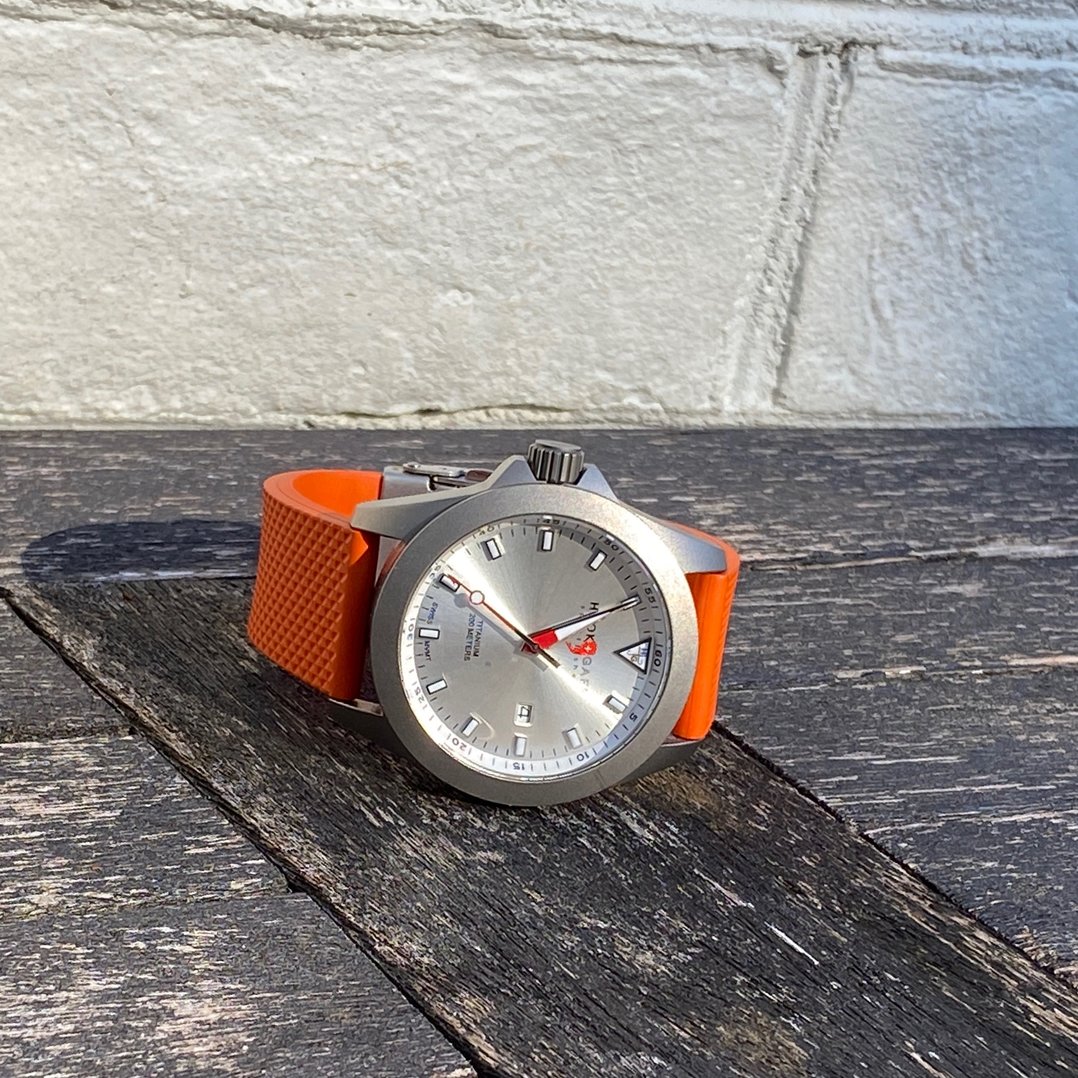 From a style perspective, the Hook + Gaff watches have a distinctive look.  The face isn't overly technical, but has a clean look.  What is really great is all the strap choices.  There are a TON of colors in multiple styles, all of which look great with the watches.
The Sportfisher II has become my weekend warrior, and is starting to creep in to my weekday rotation.  I went with the orange strap as a nod to upland hunting, and am currently shopping for #2 (and #3).  Good work, Hook + Gaff.  This is a great, stress-free addition to my lifestyle.