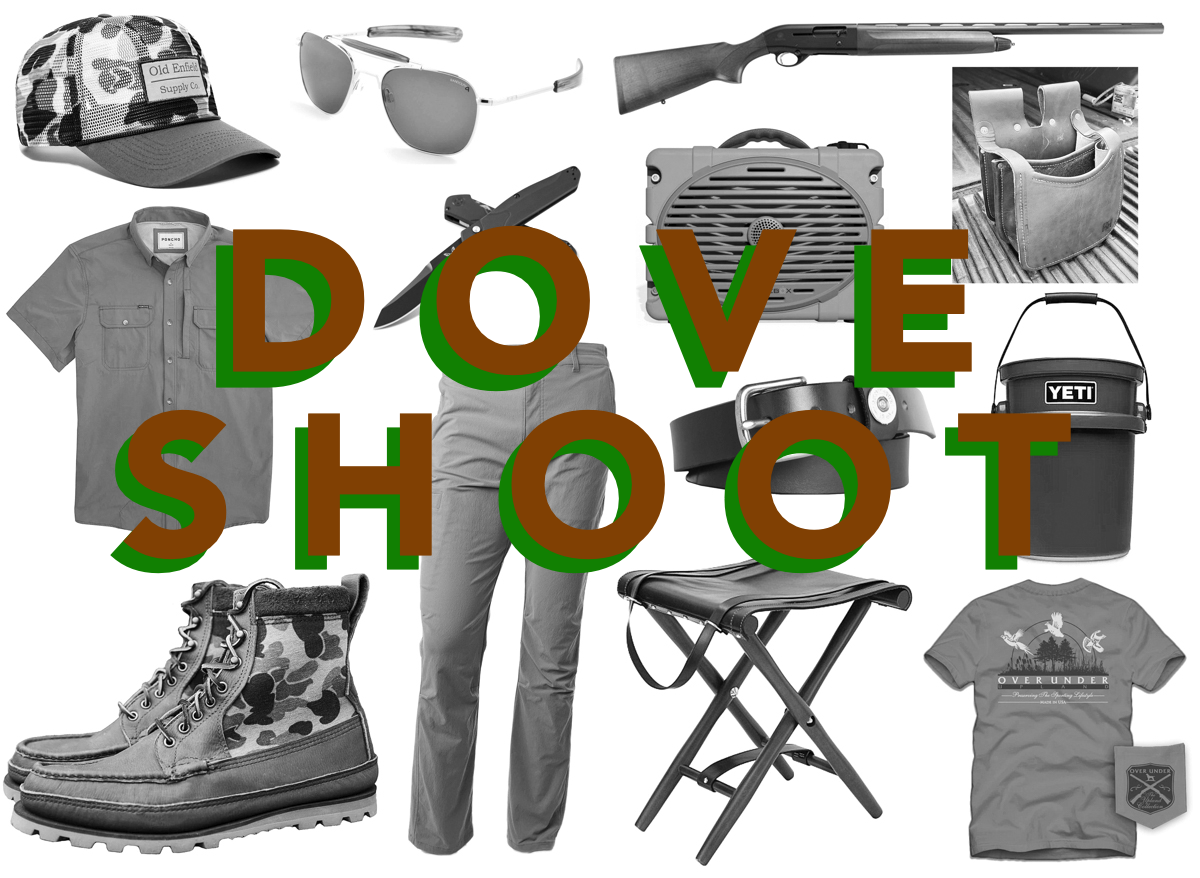 Dove season opens in Georgia on September 5th, and needless to say I am really excited.  It'll be nice to get out and see some dear friends.  We've celebrated the dove opener the same way…we all meet, have some BBQ, and head out to the field, where we hope they are flying like it's Argentina.  Gunpowder is burned, sh!t is talked, and a good time is had by all.
In terms of hunting, there isn't too much that goes into a dove shoot.  Generally carried out to your field by a tractor or truck, you pick your spot near a fence, hay, or some other structure.  Then you wait.  Then you shoot.  It's also the first time any of us have shot a gun at something in quite a while, so there's usually nice little flex…showing off all that new gear you've accumulated over the fishing months.  I don't have any problem with that…however, you'd better limit out or be ready for some ribbing.
Here's how I do it: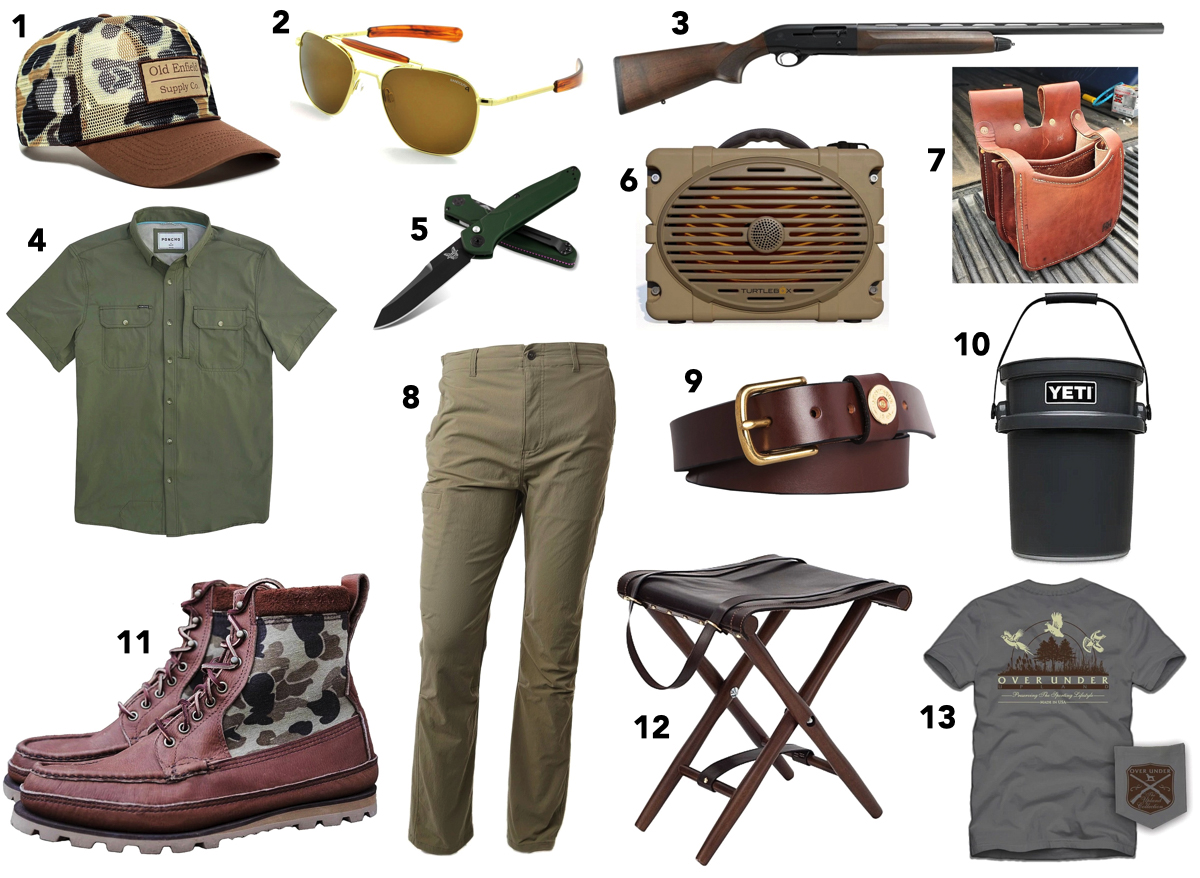 From Top Left:
1. Old Enfield Vintage Camo Mesh Hat:  It's an all mesh vintage camo hat.  Can there be a better hat for the first shoot of the year?
2. Randolph Engineering Aviator II Sunglasses:  Gotta have eye protection, so look good while doing it.
3. Beretta A300 Shotgun:  My 'boat oar' gun.  I've had this longer than any other shotgun, and absolutely love it.  It just works.
4. Poncho Roaring Fork Shirt:  Since it's going to be a million degrees outside, I like to wear a fishing shirt.  These short sleeve jobs by Poncho are just what the doctor ordered.
5. Benchmade Osborne Knife:  Should anyone feel the need to field dress a bird or two while waiting for the next shot…
6. Turtlebox Speaker:  I brought mine out last year and listened to the Alabama game via an app on my iPhone.  I made a lot of friends that day.
7. Kingfisher Leatherworks Large Cartridge:  It's common to go through a TON of shells, so pack accordingly.
8. Duck Camp Drifter Pants:  I wore shorts to the dove shoot last year, and vowed never to do it again.  This year I'll be sporting these pants from Duck Camp – lightweight and breathable, and most importantly: leg protection from the dadgum mosquitoes.
9. Onward Reserve One Shot Belt:  Don't have one yet?  Then get one.  Now is as good a time as any.
10. Yeti Loadout Bucket:  Gotta have a bucket to collect your harvest.  Don't forget the lid.
11. Russell Moccasin X Ball and Buck Signature PH Boots:  Great, lightweight boots that are field-ready.  Mine are on their third season and still going strong.
12. LTC Banquillo Field Dove Seat:  Comfort is key, and this is the type of seat that will become a family heirloom.  They offer one with a back as well, but I think I'd prefer the stool option.
13. Over Under T-shirt:  I always pack a t-shirt to change into after a hunt.  It makes the ride home much more bearable.
Extra Credit:  A Thermocell, a Gun Sleeve, a few plastic bags for trash (and shell cases), and friends with the guy who brought the cooler.
How do you do it?