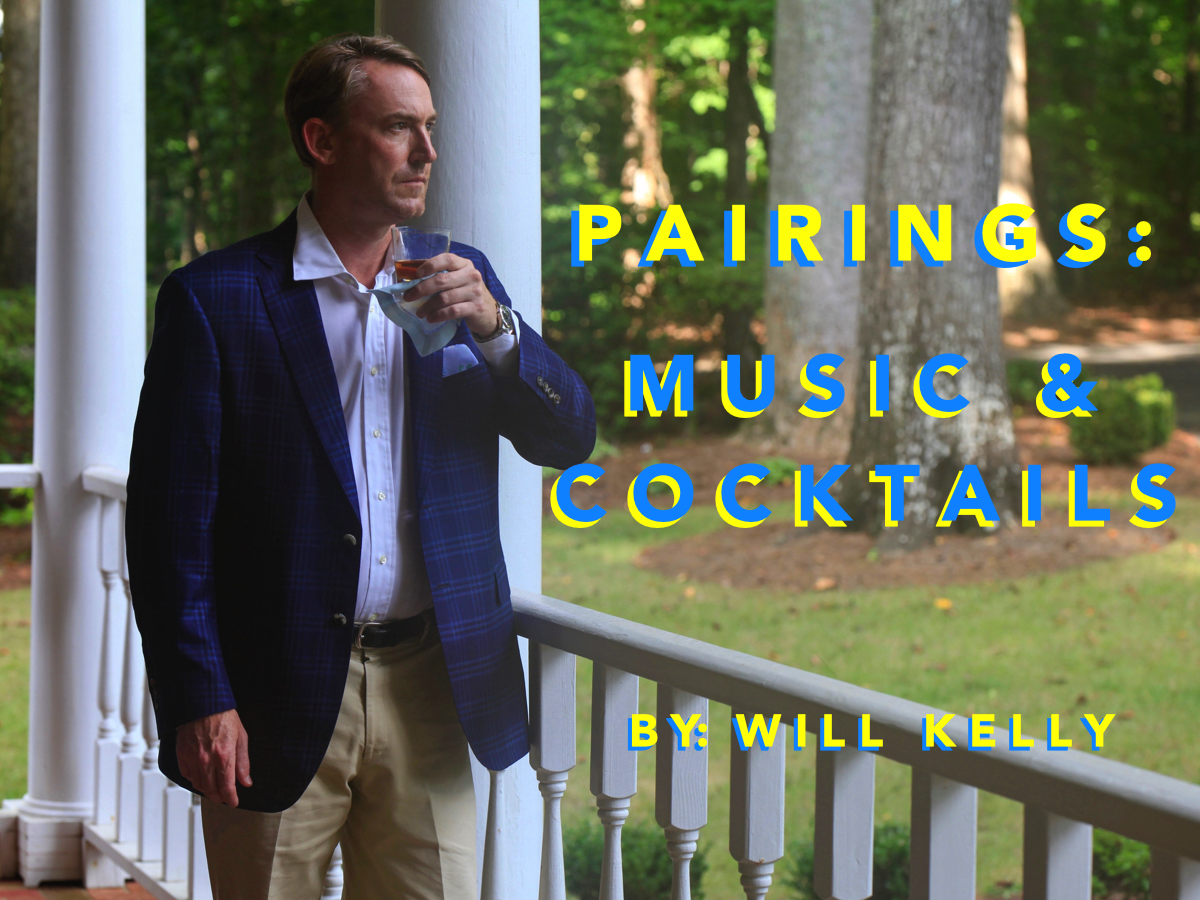 Great cocktail table books rest in esteemed places throughout our home. They inspire and entertain, send us on vicarious journeys, and promulgate our interests. Those weighty handsome books are everywhere. They're full of well-staged photography and light reading that welcome you to pick up and open them. Thou my wife has an obsession of dressing a table with them in perfect order, they are there to read and thumb through for looks (as long as you don't chip their covers). Table books are on a constant rotation. As I settled into our little cabin this weekend, a new tome topped a pyramid on the cricket table by my reading chair,
BOOZE AND VINYL: A SPIRITED GUIDE TO GREAT MUSIC AND MIXED DRINKS*.
Booze and Vinyl— I venture into this combination often. There was a thought that someone had penned my biography. The book is a well-curated volume of iconic albums with the authors' liner notes, advice for mood-setting, and suggested cocktails for each listening session. It's a fun read.
I am a believer that some of the greatest music ever recorded was produced to be listened to as an album- in entirety. Music deserves to be set in a mood and honored with quality electronics. I also believe that a good drink is not haphazard, but rather to be desired for specific occasions. Like wine and food, there is a natural notion in pairing, through the alchemy of how some things just go together and the knowledge of each art form. Booze and Vinyl completes a task in amalgamating the best of both. This being said, I felt inspired to continue filling a few gaps from some records in my "tops-list" rotation and libations that find their way out of my bar and into my belly. By no means a perfect "list" in the spirit of crate thumbing record store regs- here is my humble addendum to this book.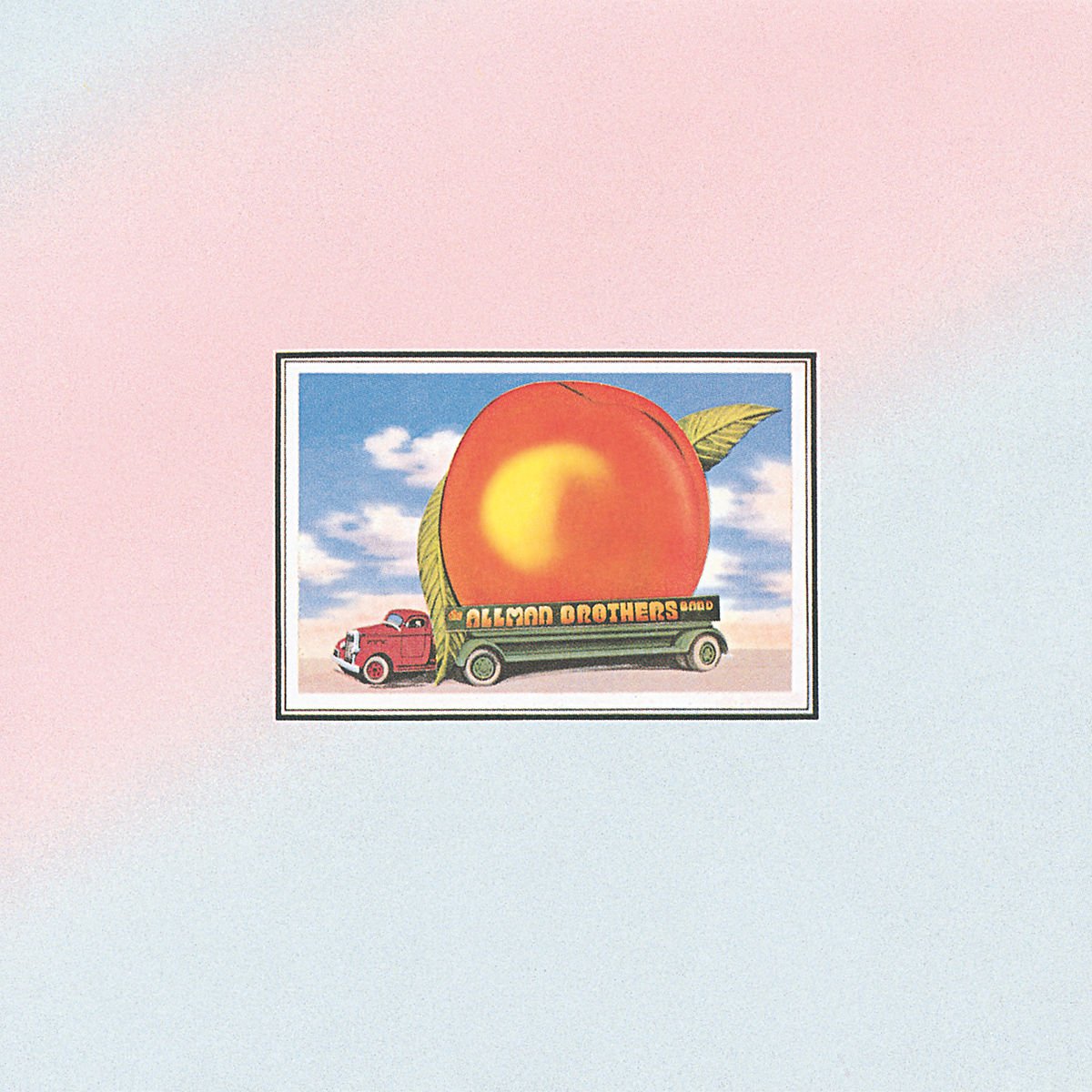 The Allman Brothers Band. Eat a Peach. 1972
Capricorn Records. Produced by Tom Dowd
Liner Notes: Eat a Peach was the third ABB album, released shortly after the tragic death of Duane Allman. The Allman's were emerging as the embodiment of Southern culture in a melting pot of sound. Rock and Roll with soul that took you on a journey. As young rebellious masters of live improvisation and coming to fame with a reputation for long jam, Eat a Peach was their first commercial success. Live performance tunes like mountain jam carried over from Duane's guitar work on the Filmore Concert Album prior. The album's softer side just wouldn't have come to light our lives were born had the band not lamented Duane in its creation. What would a perfect sunny day in the South be without the anthems "Blue Sky" or "Melissa" in its soundtrack?
When to Spin: Morning Football Tailgate
Before you Drop the Needle: Invite your old college brothers. Paint tent shade behind a large SUV with a great stereo, tailgate open. Set out the fried chicken, shrimp cocktails, the deviled eggs, and a Bloody Bar with all the accruements.
Classic Bloody Mary
– 2 ounces Tito's Vodka
– 4 ounce organic tomato juice
– Tsp. Cider Vinegar or substitute pickle juice
– juice of one lemon wedge and one lime wedge
– five dashes of Lea and Perrins
– Tsp. prepared horseradish
– pinch each of fresh, powdered garlic, ground black pepper and sea salt
Mix in a Boston shaker and serve over ice in a Collins Glass. To garnish, let guests skewer their way through a choice of green olives, pickles, okra, and celery.
Lawn Mower Drink
– 2 parts Ancient Ancient Age Bourbon
– 3 parts Mexican Coke
– dash of Angostura Bitters
– Garnish with an orange peel
Serve over ice in a plastic cup.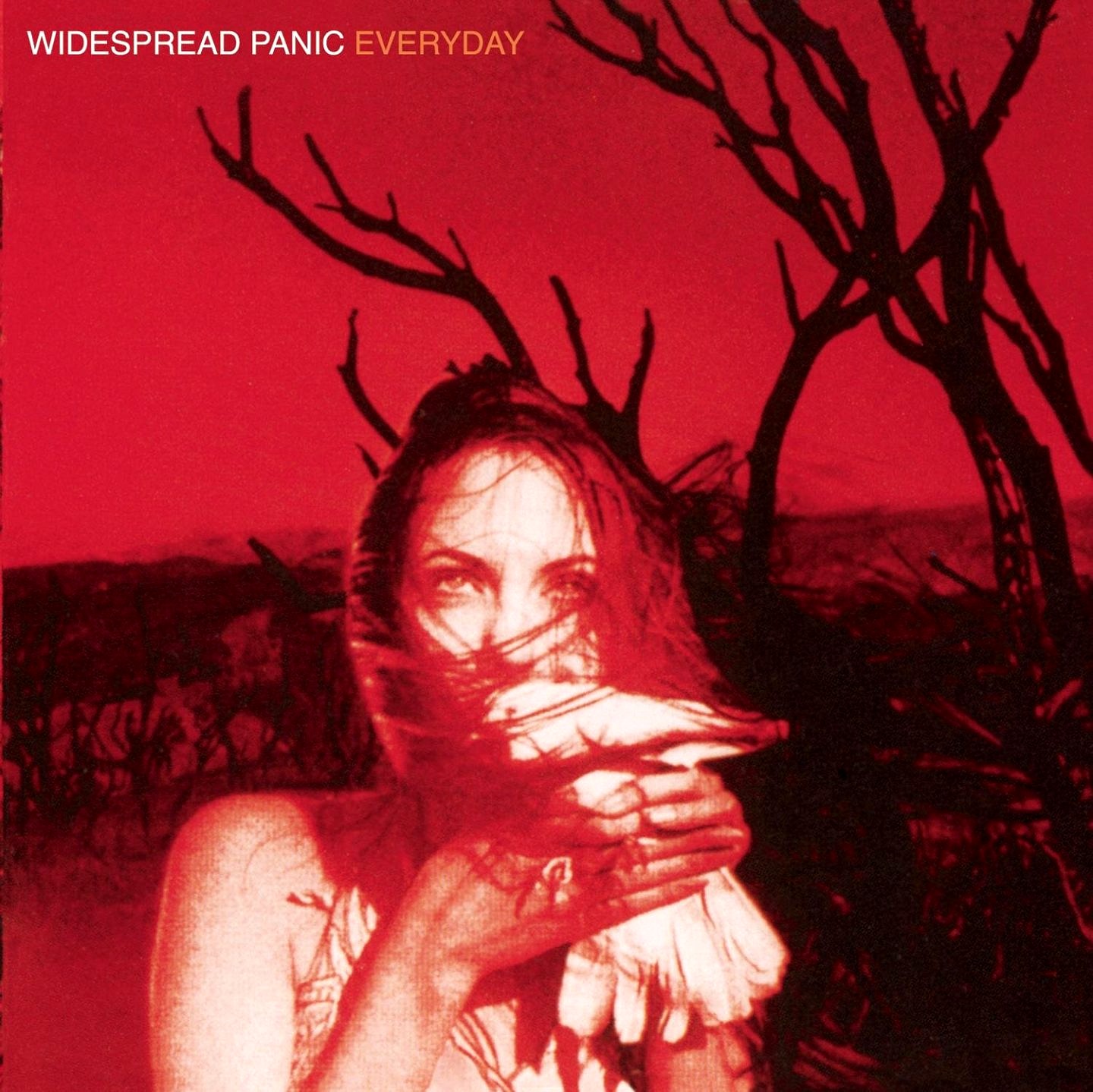 Widespread Panic. Everyday. 1993
Capricorn Records. Produced by Johnny Sandlin
Liner Notes: Also a Capricorn release and third album by a Georgia jam band that made their best music before losing their founding guitarist, Everyday is a quintessential Panic album. Also better known as a live act emerging from the Southern Fraternity House scene, this Muscle Shoals recording has a bunch of goodies and is my personal favorite as far as studio Panic goes. Perhaps because it is a perineal favorite as newer tunes have come along, the songs are all classics in the Panic live catalog- of course with Mikey in them. Perfect for listening, every song tells a great story, takes you on a visual journey, and sets a mood. Best heard a little loud, it's a perfect record to bob heads to when you're hanging with your pals and not 100% in the mood to talk— but definitely in the mood to feel good. Cue it up for long summer stream to stream drives on Western fishing trips where open-containers are lightly frowned upon and the windows are down.
When to Spin: Road tripping with a big styrofoam cooler in the back seat.
Before you Drop the Needle: Designate a driver, call shotgun, and lean your seat back a little.
Ice Cold Tallboys
– prepare a medium-sized cooler with a bag of gas station ice
– purchase enough domestic "heavy" beer to last morning, noon, and for the drive home.
– Suggested Labels: Coors Banquet, Budweiser, Pabst, Ranier, Miller High Life, Dale's Pale Ale
No can coolers required, crush cans as you go and place in a bag, recycle.
Band of Horses. Cease to Begin. 2007
Subpop. Produced by Phil Ek
Liner Notes: I dig Ben Bridwell's sound. Maybe I first grabbed onto BoH because of his Carolina roots. Cease to Begin is the band's second album and was recorded in North Carolina after the bands beginning in Seattle. Everything about the album is chill and "No One's Gonna Love You" is the obvious radio favorite. Band of Horses is a band that I might choose a greatest hits playlist over an album, you can get a "best-of" mix with Live at the Ryman. However, this recording's acoustic flavor didn't fit the essence of their music for me and felt forced. Cease to Begin is relaxed and warm with electric guitars humming and resonating. A little rock and roll, little lingering guitar pop, and you can hear the friendly "Southern" welcome in every song on the album making it my favorite of by the group.
When to Spin: A Tired Friday Night after a Long Work Week
Before you Drop the Needle: Come home, shower, put on your fire-side clothes and light it. Nothing wrong with listening to this one with your eyes closed for a bit before you start cooking a big ribeye.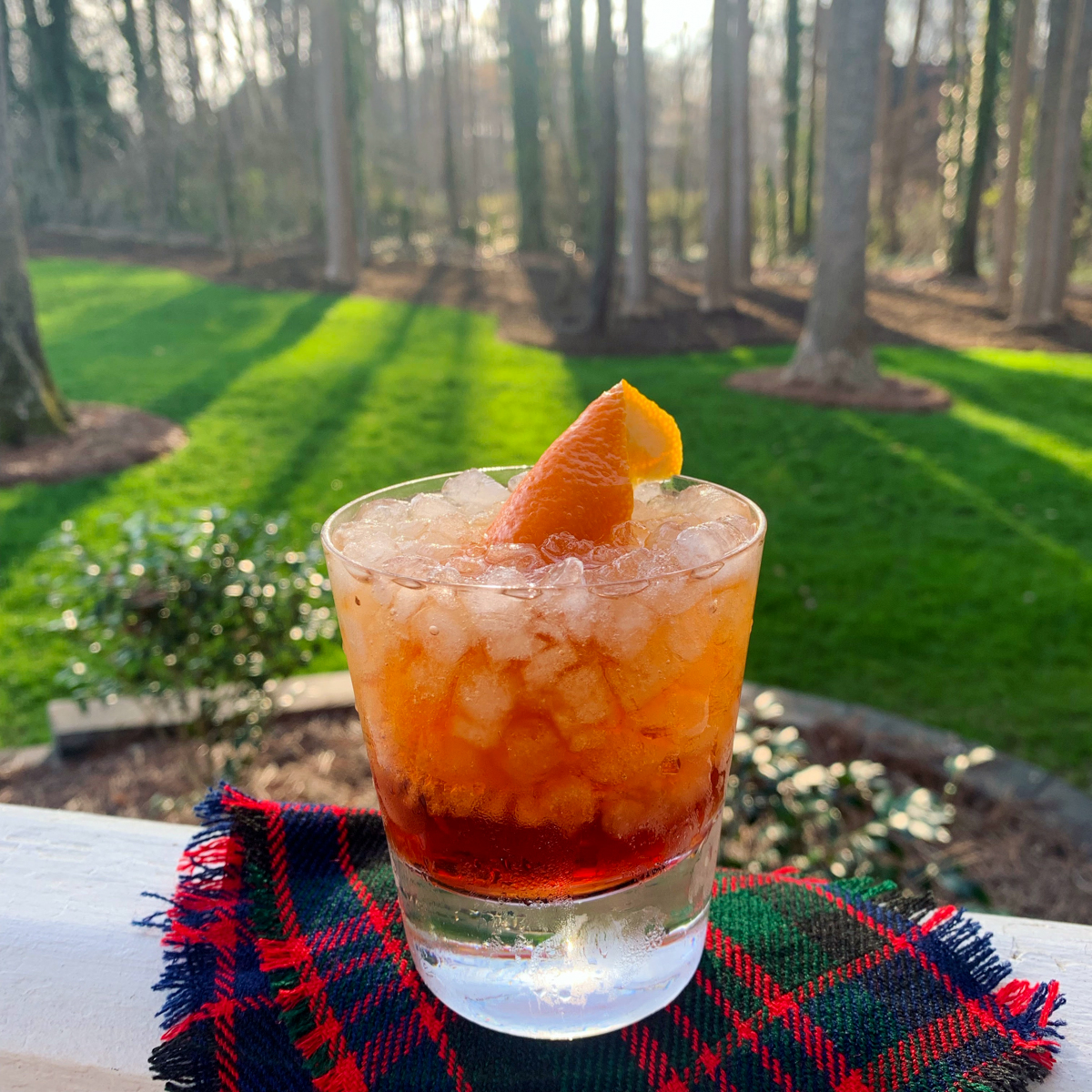 Boulevardier
– 2 parts Michter's Rye
– 1 part Campari
– 1 part Sweet Vermouth
– Garnish with orange peel
Stir heavily in an ice-filled mixing glass. Strain into a rocks glass with a few fresh large ice cubes. Gently perfume the rim with the orange zest oils and float the peel over the drink.
Dr. Dre. The Chronic. 1992
Snoop Doggy Dog. Doggy Style. 1993
Both: Death Row Record. Produced by Suge Knight
Liner Notes: The modern listener will react to this album pair with different connotations and memories. I chose to put the two together as I believe they belong that way. The Chronic probably wouldn't have had the same commercial success and appeal without Dre's introduction of the young Snoop to our world. The first minute of Chronic's second track, Dre fires dis after dis at Easy E- leaving the suburban listener wondering if the beef was real or theatrics— then Snoop drops in: "BOW-WOW-WOW- Yippie-Yo-Yippie-Yay". Anyone standing beside anyone else the first time they heard Snoop's smooth twang got weak at the knees, grabbed someone by the shoulders, and looked each other wide-eyed and said, "Oh, shit…. did you hear that?", of course grinning from ear to ear. Both albums have little vignettes between tunes: sexual and gangster stuff, that let a whole bunch of listeners think their way into a party they might never be invited to. They sample funk and bring it.
When to Spin: Late night dance party with the close friends you heard it with first.
Before you Drop the Needle: Move the furniture and drop the lights- Death Rows in the MuTha FKN Hi-ous-a.
G&J
This is not Snoop's Ciroc Apple and Pineapple Juice recipe, which quite frankly reminds me of something a preschooler would get in a small paper cup at snack time. Try this little mature version that can be dressed for glass or dressed down into a plastic cup for the dance floor (think chipped teeth and lots of spills).
– 2 parts Tanqueray London Dry Gin
– 1 parts Ruby Red Grapefruit juice
– 1 part fresh lime juice
– 1 part simple syrup
Mix party-sized portions in a pitcher without ice. Pour over ice.
Bounce to dat.
Nick Drake. Pink Moon. 1972
Island. Produced by John Wood
Liner Notes: Englishman Nick Drake is perhaps one of the smoothest acoustic guitar playing singer-songwriters to ever sit in a recording studio. If you could whisper with a guitar or piano, it happens on Pink Moon. The album is perfectly warm and pure, kept simple with just Drake, over the melodic guitar, and soothing voice. The lyrics never squeeze you, they are just there to calm. Pink Moon is understated, mild, and has something mystical hidden behind it. This grows on you. Drake was known for his depression, this album can be an answer for a Blue day.
When to Spin: Sunset on the Porch as fireflies begin to flicker.
Before you Drop the Needle: Light a few candles on the porch. Aim your eyes to the sunset.
Secession Hall GVT
The Gin and Tonic is a personal thing and this is my signature summer drink. It takes the perfect proportion of soda and spirit. Gin flavors are all over the place. My Gin and Tonic is a cool drink for a hot summer night. I prefer a heavy pour of dry gin, calmed down, and extra boozy with vodka to dampen the botanicals (and the hangover). Always crushed ice to nibble on. Over-the-counter tonic is too sweet and overly portioned in most G &Ts. If you must substitute grocery tonic, I suggest glass bottles for the fizz. I over-garnish the glass for the perfuming of the drink- but also as a snack. The quinine in Jack Rudy's will put you to sleep and ward off malaria should the mosquitoes start to bite.
– 2 ounces Plymouth London Gin
– 1 ounce Tito's Vodka
– .5 ounce Jack Rudy Tonic Syrup
– 3 ounces Club Soda
– Juice from a lime wedge
– Garnish with Rhubarb Slice, and a Skewer full of Spanish Queen Olives
Shake the spirits, lime juice, and tonic syrup in a Boston shaker with ice as to not melt the ice in the beverage and strain into a Tall Collins glass filled with nugget ice. Gently top off with soda. Stir gently with the Rhubarb and balance the olives over the edge.
Etta James. At Last. 1960
Argo Records. Produced by Phil and Leonard Chess
Liner Notes: I was surprised Booze and Vinyl didn't pick this one up. At Last is one of the great albums of all time. Etta covers jazz and R&B standards so well with her perfect voice that they have become her own for all of history. There is a great romance in the air when At Last is playing. It can be played loud and set in center stage or pumped into the air around for a romantic ambiance. In an age when most of my contemporaries don't gravitate to jazzy music lest there is a mood to be set, I highly recommend it when a the evening needs to be staged (or ended).
When to Spin: Pregame drinks with your significant other before a formal gala. Leave it on the platter for when you come home.
Before you Drop the Needle: Have yourself dressed and groomed. Have the bar ingredients at the ready and don't waste the precious moments that will make you late. Be prepared to zip up a dress and give affirmation about earring choices. Know that you might get in the way, so don't come across as a rake. Just offer the drink and look sharp in the background. You might even spin a little dance move before the car comes. You might get to un-zip too.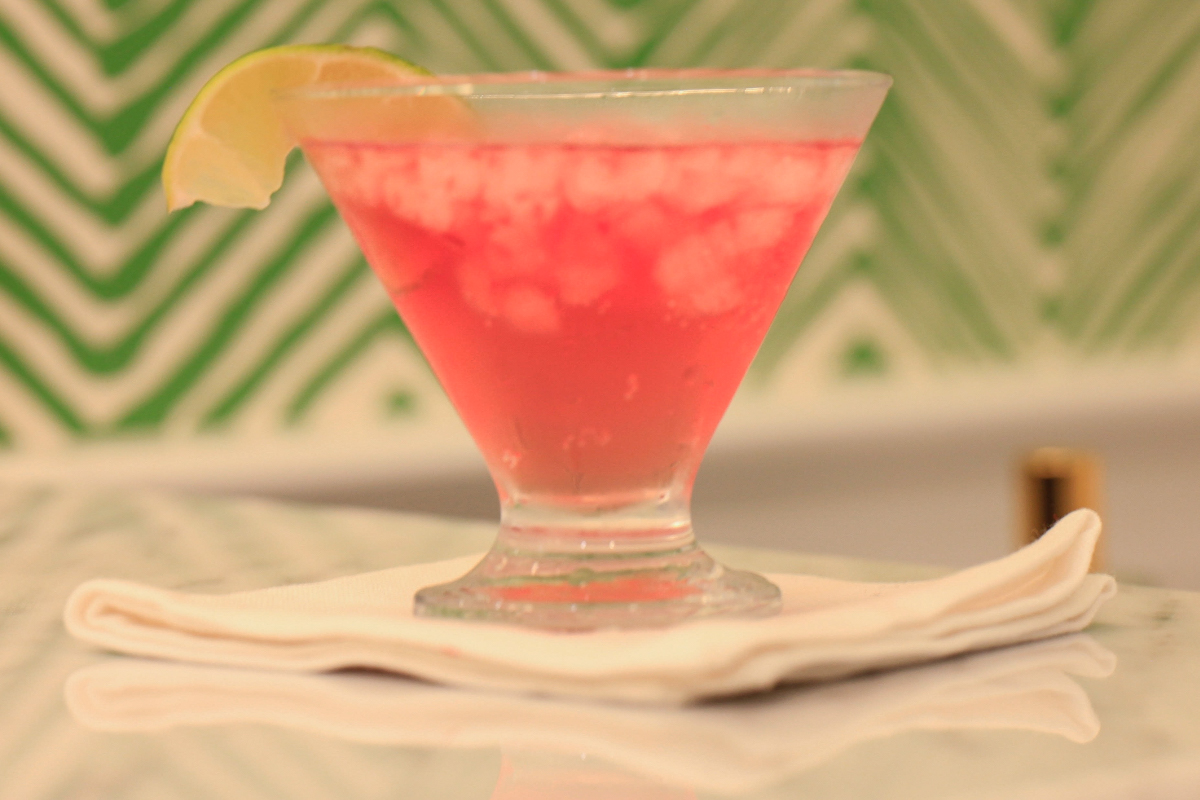 Cranberry Mule
– 2 parts vodka
– 1 part cranberry juice
– 1 part Barritt's Ginger Beer
– Lime Wedge
Mix vodka and cranberry juice in a light and low cocktail glass. Fill with fresh ice and slowly top with ginger beer. Place Lime wedge on the rim and don't forget an elegant napkin.
Lynyrd Skynyrd. Pronounced 'Lēh-nérd 'Skin-'nérd. 1973
MCA. Produced by Al Cooper
Liner Notes: Geez', what can we say? This is the seminal Skynyrd album recorded at Studio One after Skynyrd spent an eternity rehearsing every song down to the note at Hell House. Pronounced is the real Lynyrd Skynyrd. It's easy to think that Skynyrd was a band that has endured for four decades, when in reality they only were together, the real Skynyrd about three years. While there are other albums with great songs, this is the masterpiece and the climax. We all know it.
When to Spin: At the Barn after a Bird Hunt
Before you Drop the Needle: Be sure everyone has put their firearms safely away. Maybe fire up quail poppers on the grill or have a cooler at the ready with raw oysters.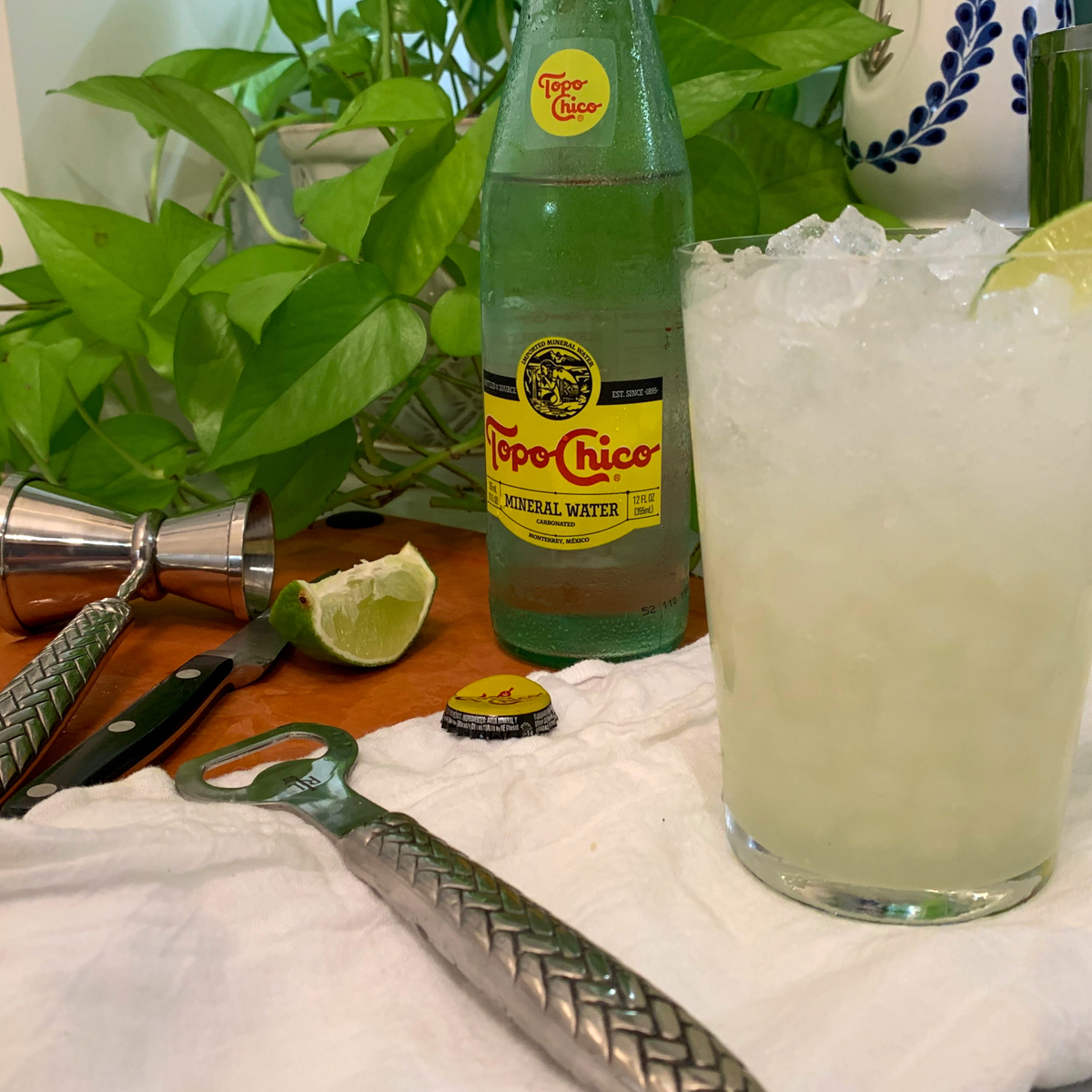 Ranch Margaritas
– 3 ounces of Reposado Tequila
– 1 ounce Dememara Simple Syrup
– 1 ounce fresh clarified lime juice
– Topo Chico
– Orange Peel
Mix lime juice, tequila, and syrup in a Dart cup. Fill with ice and top with Topo water. Stir gently with the orange peel. Also great by the pitcher- but don't let the lime juice sit too long.
Peach Moonshine
– Real illegal moonshine with peaches floating in a quart jar
Keep the shine in a cooler until the party proves that it isn't breaking up, but everyone is pretty loose and reminiscing. Pass the mason jar around the circle.
I could go on and on, but I've far exceeded the "word count". Please visit my personal blog for the "part 2" companion piece that continues the next installment with more fun cocktails and recipes at BIGHAINTBLUE.COM
I have a funny feeling this might become a regular fixture?
Cheers and Best Wishes,
Will
*Booze and Vinyl: A Spirited Guide to Mixed Drinks by André Darlington and Tenaya Darlington. Running Press, 2018.