Drake's keeps doing good things.  Their re-vamp over the past few years has reset their trajectory to a much younger, more style-aware audience.  Their clothes have a formal look, but they wear casually; like they are supposed to 'look that way'.  From Drake's:
"This collection marks the 40th anniversary of the Drake's brand.  Creative Director Michael Hill jumped back into the rich history of archives to re-imagine some of the very first Drake's prints for the contemporary style enthusiast.  Handcrafted, hand-painted details are emphasized across a selection of scarves, ties, and pocket squares in nautical colors and earthen tones.
The Spring/Summer 2017 collection offers an English interpretation of mid-century French Riviera style with a hint of Japanese tailoring.  One of the most exciting additions to this season's collection is suiting.  Three available styles – navy seersucker, navy linen, and brown linen – fully complete the Drake's wardrobe.  The suits' versatile functionality means this collection easily adapts to the wearer's aesthetic setting."
You'll start seeing Drake's show up in more and more men's stores across the US, as well as in their own brick and mortar stores.  You can also shop their collection online.  It's going to get harder not to add something to your rotation…
Here are some shots from their SS/17 look book: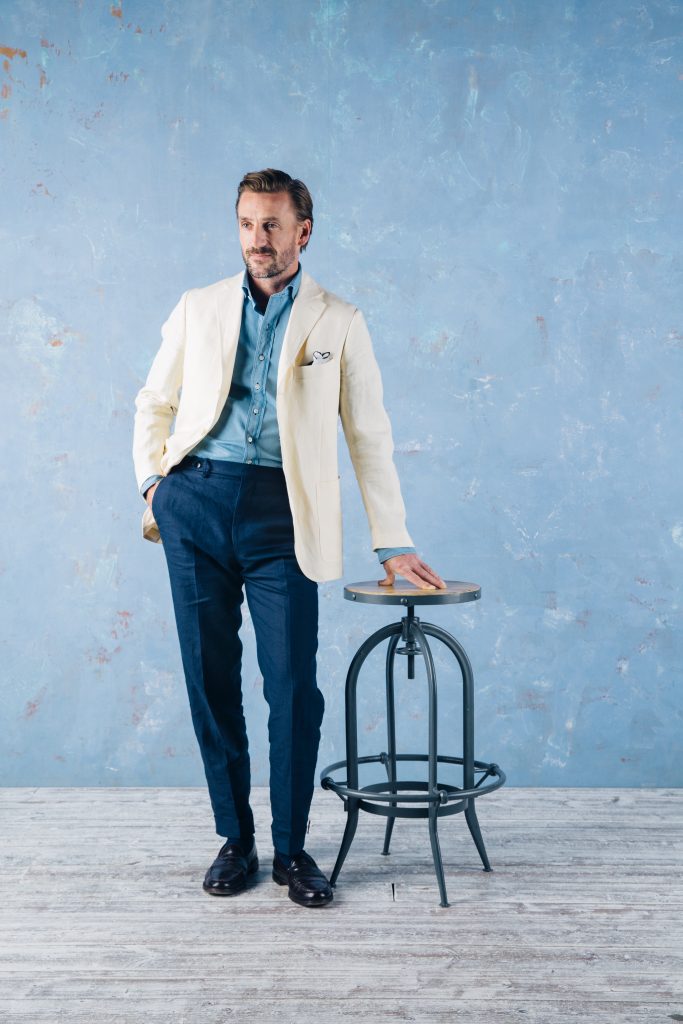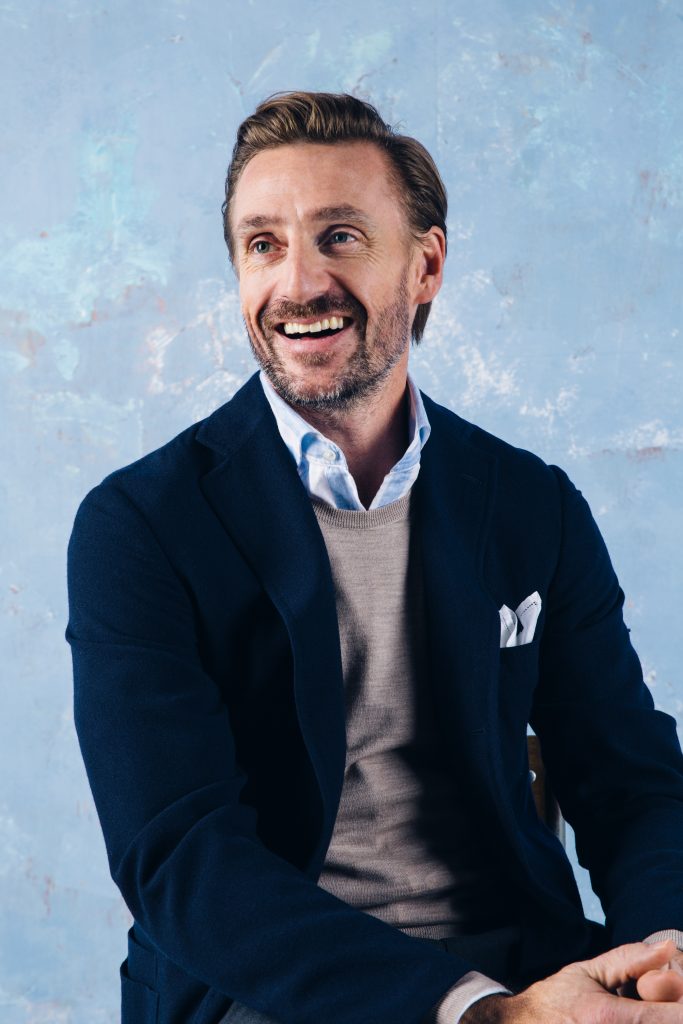 While it's hard to pick a favorite, two pieces that would get a ton of play in my rotation are the blue textured jacket in picture #2, and the olive linen work shirt in the last picture.  Which do you like?