Some interesting Facebook discussion on summer non-sandal shoes went on yesterday, and most responses were towards the driving loafer.  I happen to agree.  I'm not anti-boat shoe, but I really like the look of a driving loafer in the warmer months.  Sans socks (of course), these can be dressed way up with khakis of just about any shade, shorts (of any shade as well), and a swimsuit.  The more you wear them, the better they fit.  Go ahead and pull the trigger on some now…they'll be just right by the 4th.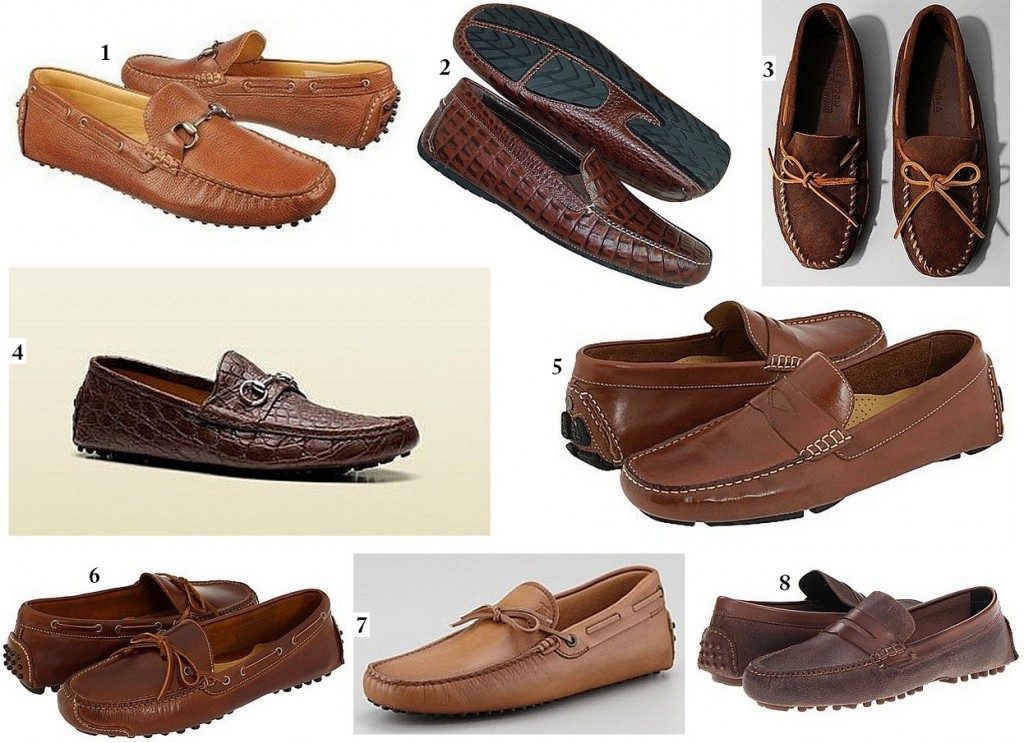 From top left:
1. Sandro Moscoloni Nassau:  Extremely soft leather and the silver horse bit give these a bit of a high-brow look.
2. Five Mile Croc Mocks:  Tough as nails – these are perfect for pre- and post- golf shoes.
3. Minnetonka Double Bottom Softsole Moccasins:  A great option for the cost-conscious crew.
4. Gucci Crocodile Horsebit Driver:  About as good as it gets.  
5. Cole Haan Howland Loafers:  The traditional brown pennies in some very well-wearing leather.
6. Cole Haan Gunnison Loafers:  The tie and the lower vamp give these a really nice casual look.
7. Tod's Antique Leather Tie Driver:  The 'sports car'-esque of driving loafers.  You'll look like you just got back from Europe.
8. Cole Haan Air Grant Loafers:  For the suede lovers and rule breakers out there.