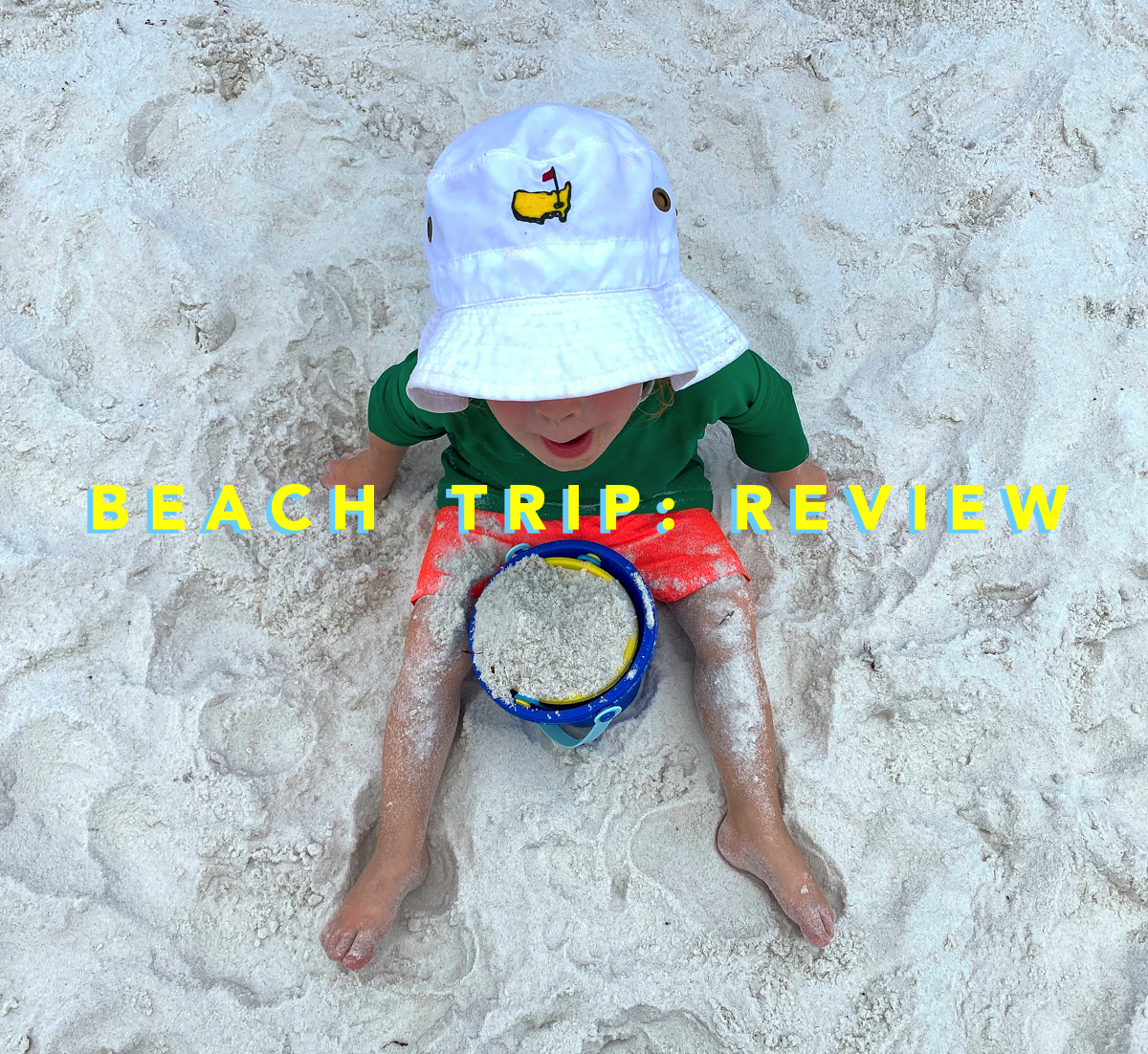 We arrived home on Saturday around 2:30ET to a clean house and two very excited golden retrievers.  Our family vacation down in Watersound was a HUGE success.
To refresh, we went down with eight adults: Mrs. RCS's parents, her sister K and her husband and kids (3 and 2 – who our boys adore), her sister A and her husband, and our family.  In total: 8 adults and 4 kids under 3.  Our house was exactly what you'd expect in Watersound.  Very well appointed, a good layout, and it included just about everything you can think of (including bikes and golf cart – both very needed in Watersound).  I describe renting in Watersound as an 'all inclusive' buy.  Not only that, there was a TON going on all over 30A during the week of the 4th.  The hardest part was taking advantage of it all.
What We Did:
We were booked Saturday to Saturday, arriving on July 3rd (which gave us the chance to enjoy the festivities on the 4th).  We arrived about 2:45CT, and our house was available, so we parked, sent out the group text (a few of our compadres arrived earlier and were at the pool) and we started unpacking.  Mrs. RCS took one for the team and went to Publix to load up for the week.  After she got back we took our boys over to The Hub.  We love the Hub – it's so smart, especially with kids.  We took turns watching ours play cornhole and getting food, and enjoyed the first 30 minutes or so of 'National Treasure' before it was time to head back to the house for bed.
We got up on Sunday morning and packed up with the boy's grandmother to head over to Grayton Beach for their 4th of July parade.  It was outstanding!  Grayton is such a cool spot, and a nice surf town compliment to the relatively predictable Rosemary/Watersound/Alys/Seaside feel.  The boys were 100% bought in on the parade as soon as they started throwing candy.  We headed back to the house and went out to the beach for a couple of hours before naps.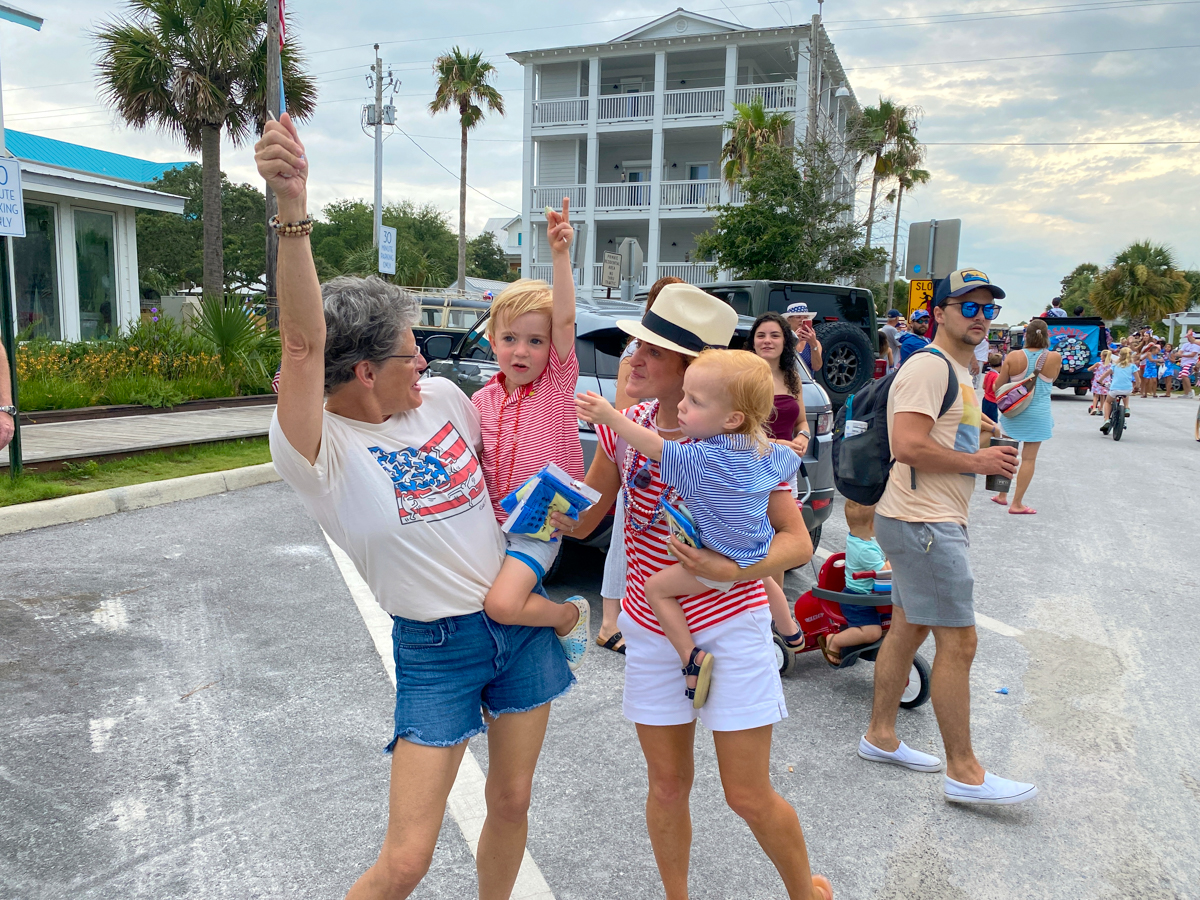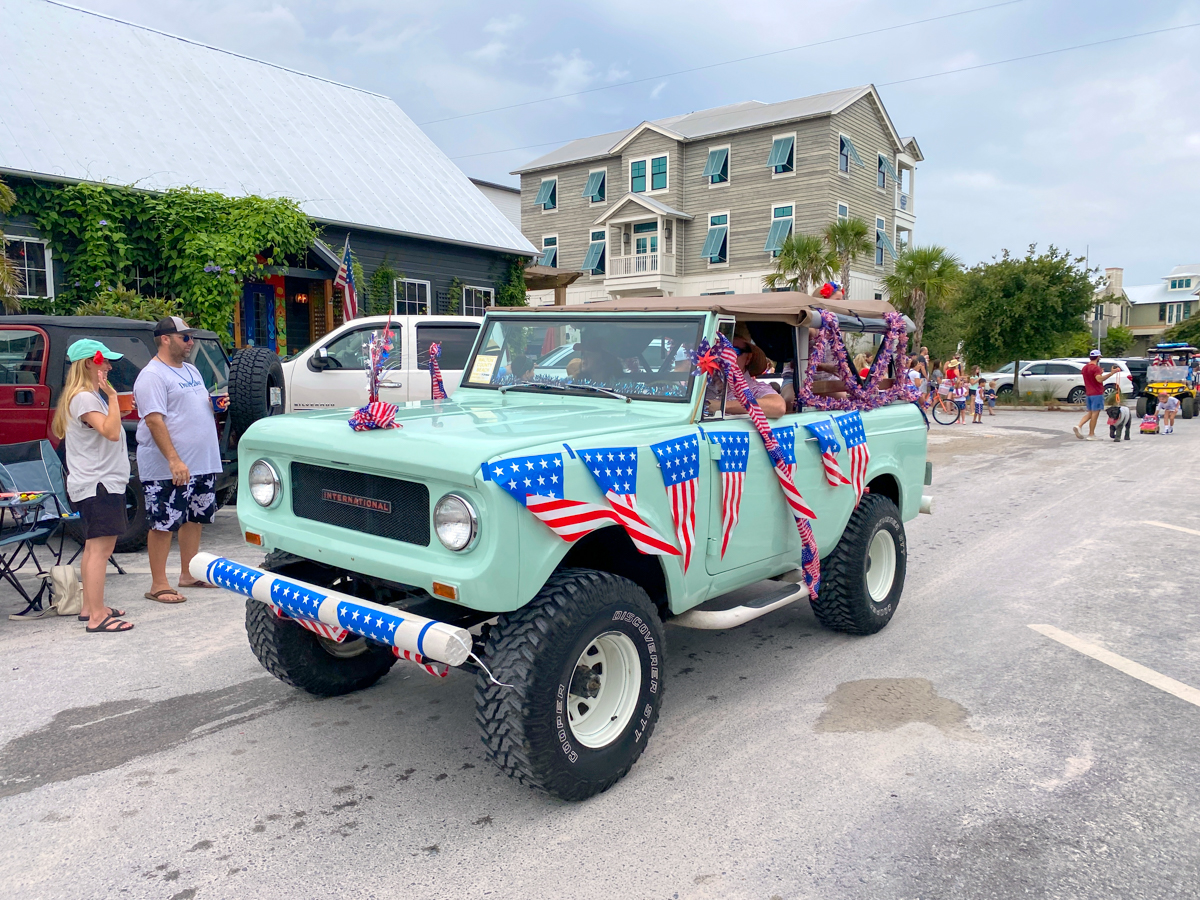 Each day largely had the same plan: we'd get up, feed the kids, and try to be on the beach by 8AM.  This would give us three to four solid hours on the beach before the kids needed to eat and nap.  The kids would nap until about three, then head back to the beach or the pool.  We'd head back to the house around 5ish to start either making dinner and/or getting the kids cleaned up.  Feed the kids, then we'd eat, then we'd either hit the playground or watch a movie before we put the kids down.  Then the adults would enjoy some dominos, a card game, some music, etc, and usually hit the sack pretty early.  Give or take a little, this is how we operated.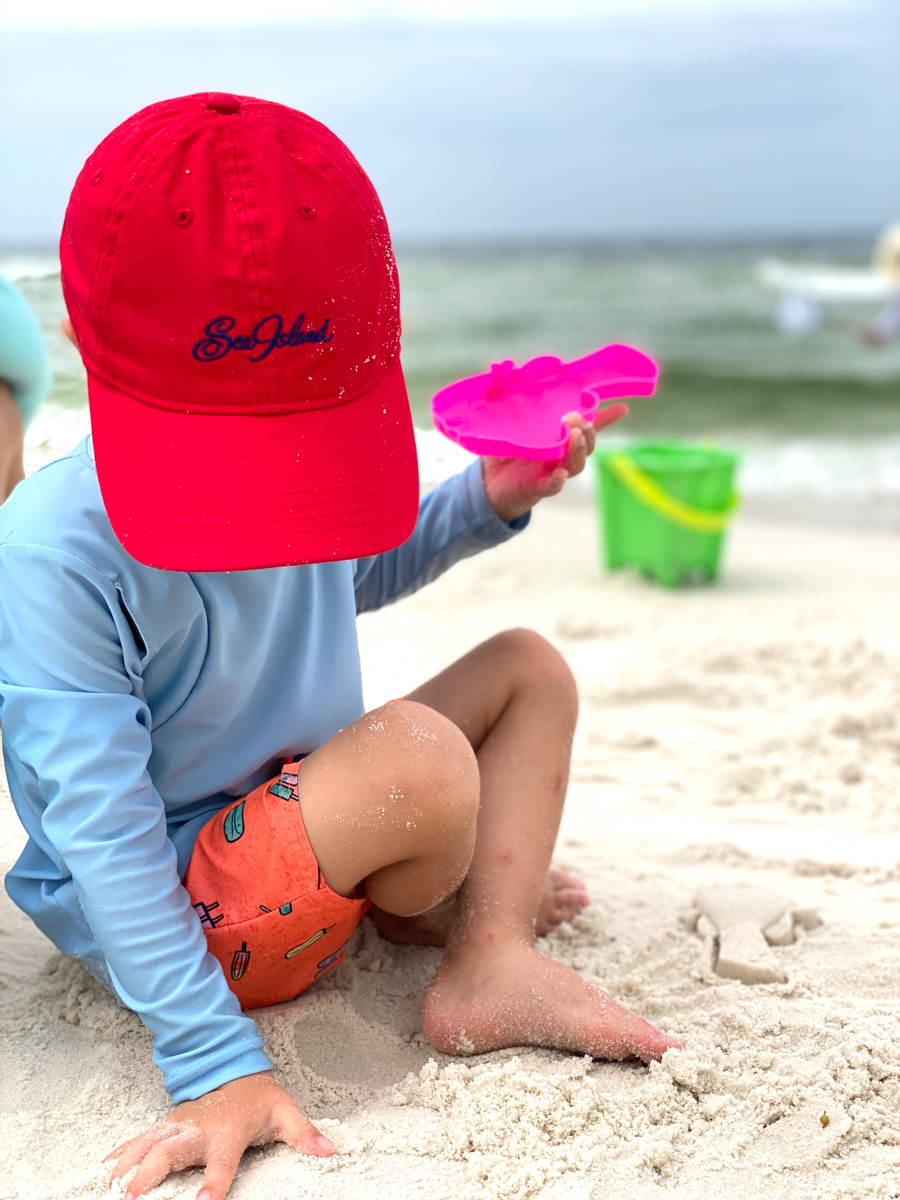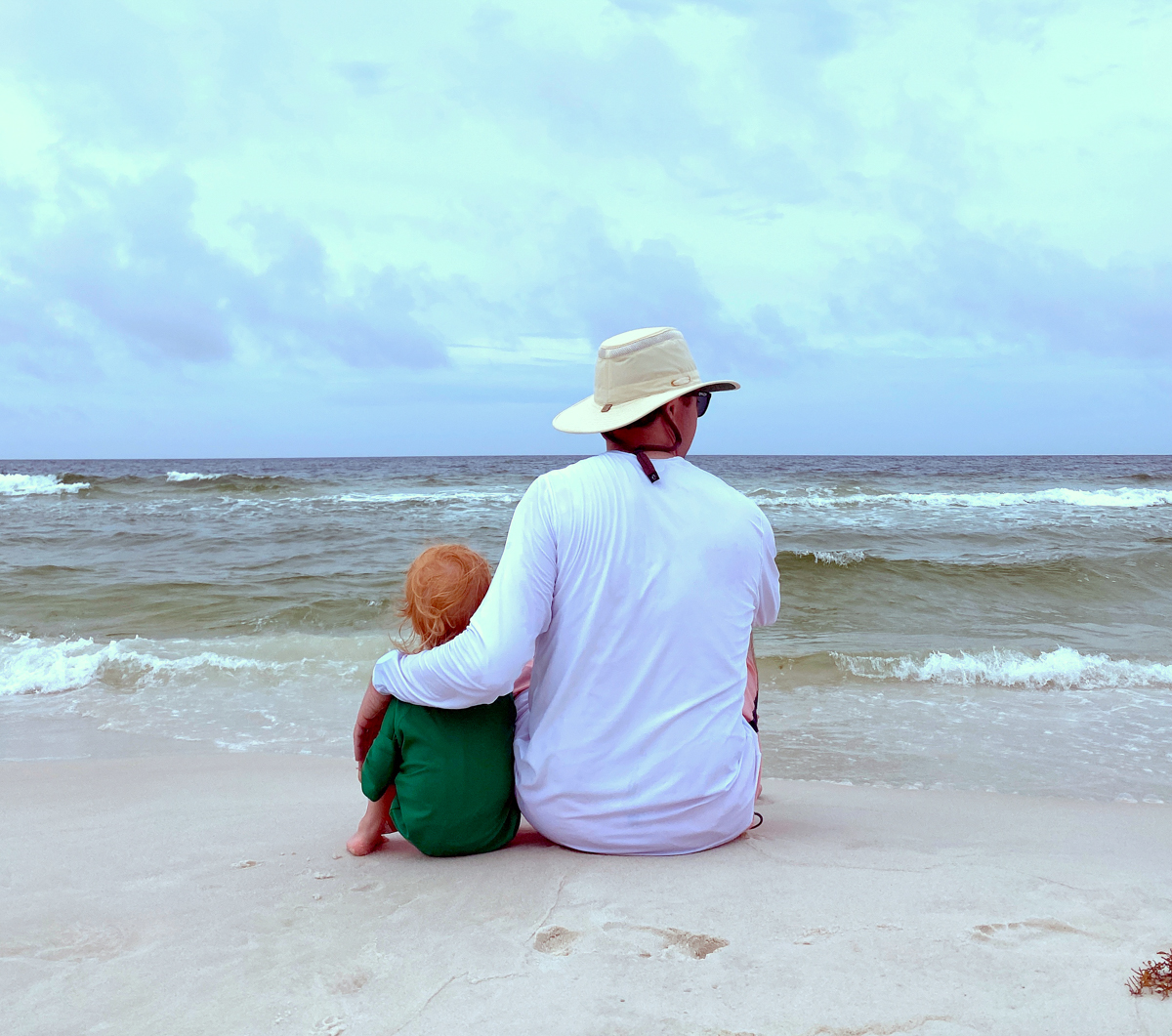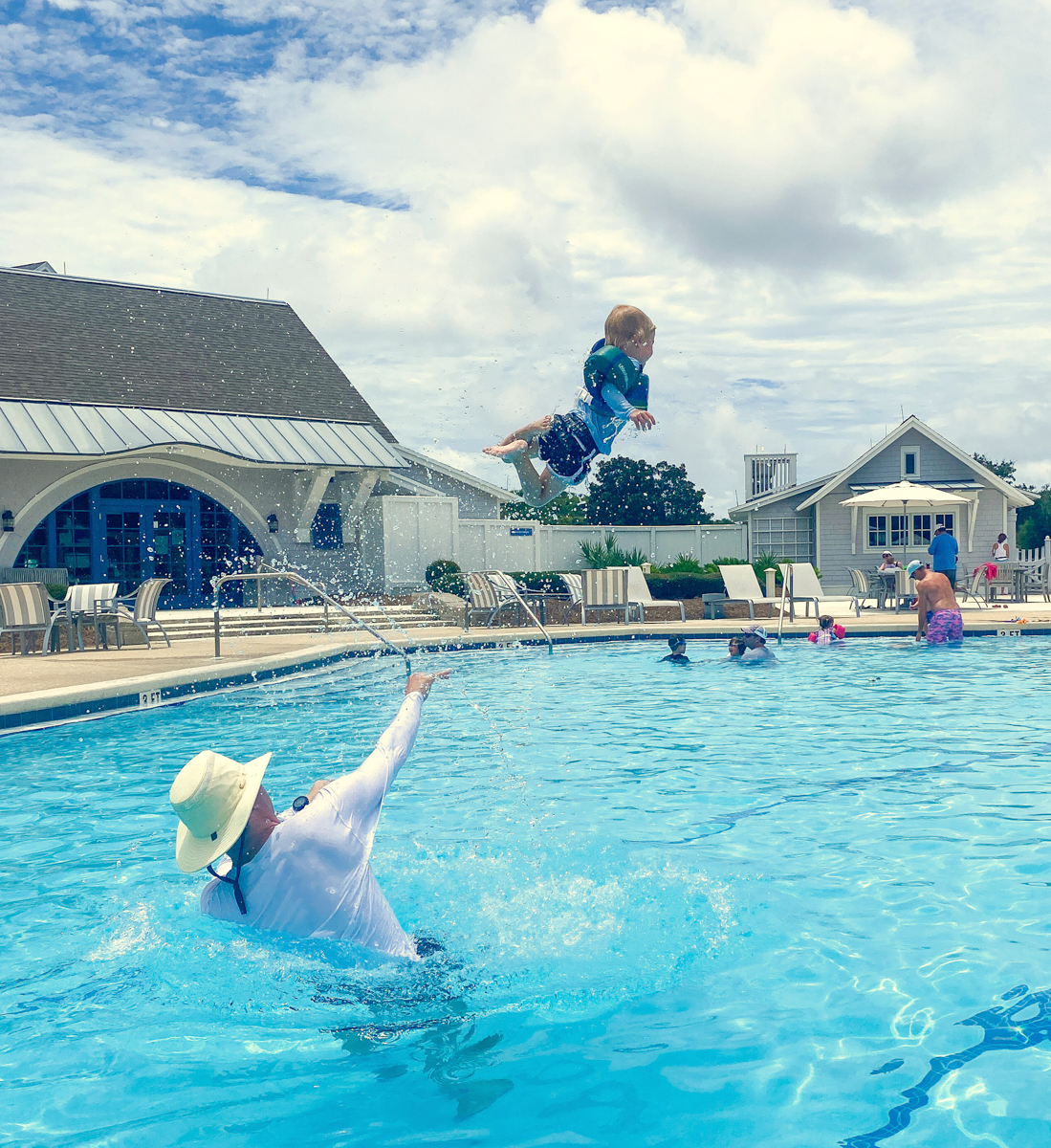 Before we left on the trip, we agreed that each couple would get a 'date night', and we'd have a 'sibling night' where all three sisters and husbands could go out to dinner.  Mrs. RCS and I went out to dinner on Monday night.  Mrs. RCS worked her magic and got us a seat at the bar at Pescado around 5:30PM.  To no surprise, Pescado was outstanding.  We got back just as the boys were going down for bed around 8:30, so we got to tuck them in.
Sibling night was on Tuesday night, and we went over to Citizen in Alys Beach.  We had a bit of a wait for our table, so we grabbed a couple of drinks next door at Neat and walked around to look at the architecture in Alys.  After about fifteen minutes we went back to Neat and sat at a table outside.  Citizen was outstanding.  It was our first time there, and I'd highly recommend it to anyone.  Everything was good – the oysters, the whipped feta, all the entres, the desserts, and the drinks.  And they offer waffle fries.  Literally nothing bad on the menu.
We charted a fishing trip for Wednesday morning through Shallow Water Expeditions and were able to get our favorite bay boat captain Brent.  The weather was very suspect, but we braved it anyway…and we got skunked.  Props to Brent for working hard to try and put us on the fish.  Our goal was to catch a few red snappers to cook that night, but after about 20 minutes over the wrecks, the swells and the wind were too much, and we headed back to the bay.  While we didn't come home with anything, I had a GREAT time on the boat with my father-in-law, my brothers-in-law, and with Brent.
Other than that we enjoyed a couple of quick trips to the Hub when the boys were spent from the beach, donuts in Seaside (and a quick meet up with some dear friends who made their way down), the Watersound playground, and putting with my oldest #HJS.
Learnings:
Before we left, we started a Notes page and invited all eight adults who were coming down.  This was EXTREMELY helpful in sharing all the pertinent info about the house, scheduling, meals, who's bringing what, etc.  We had a pretty impressive situation by the time we got down there.  This was REALLY helpful in getting organized before we headed down.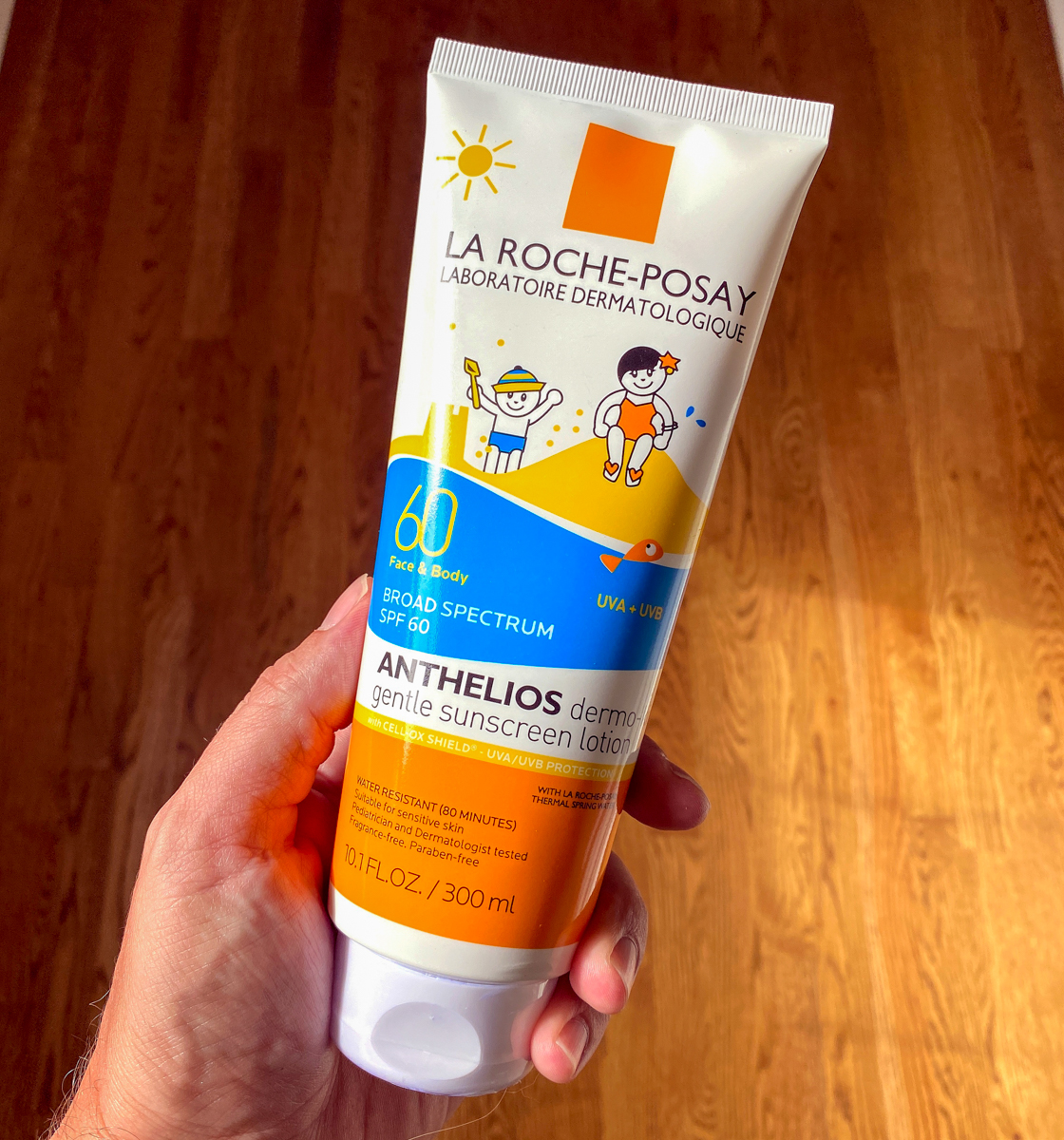 I'm 100% bought into La Roche Posay Anthelios Sunscreen  sunscreen.  We spent every morning on the beach, and every afternoon at the pool, and none of us were sunburned.  We'd wrangle all the kids on the screened-in porch every morning, swimsuit up, and lather on a heavy layer of this sunscreen.  By the time we drove the golf cart to the beach, it was well soaked in, and ready for a day of abuse from the kiddos (and Mrs. RCS and I).  Given my circumstances (and insistence), I'd re-apply after lunch to keep my pasty white aura operating at peak performance.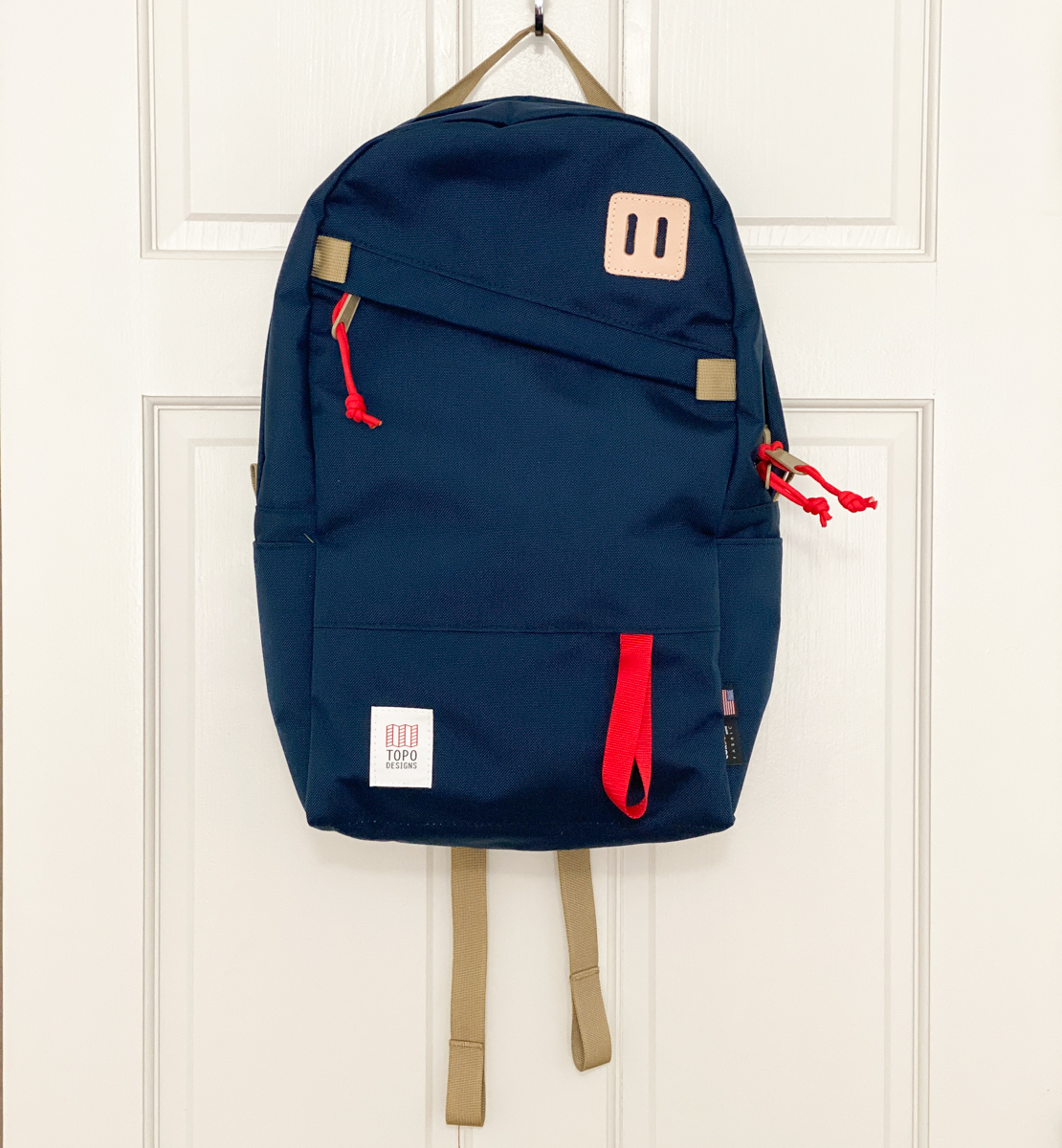 I have to give huge props to Topo Designs on their Daypack.  I used it to pack all my 'stuff' (laptop, cords, books, odds and ends), and it was fine.  What was great was how great it performed as a kiddo bag.  It's the perfect size to hold a couple of water bottles, snacks, changes of clothes, diaper stuff for our little guy, with a little room to spare.  And it doesn't look like a kid bag.
Watersound is THE place to stay with kids.  It's quiet, safe, and since there is no public beach access, the beaches were relatively quiet.  Rosemary was ~10 rows deep.  Watersound was two rows deep.  Not to mention the pool, the playground, and Puttering Park, we didn't run out of stuff to do.
Our kiddos were VERY entertained, and Mrs. RCS and I made a ton of great memories.  I can see many more Watersound trips in our family's future.