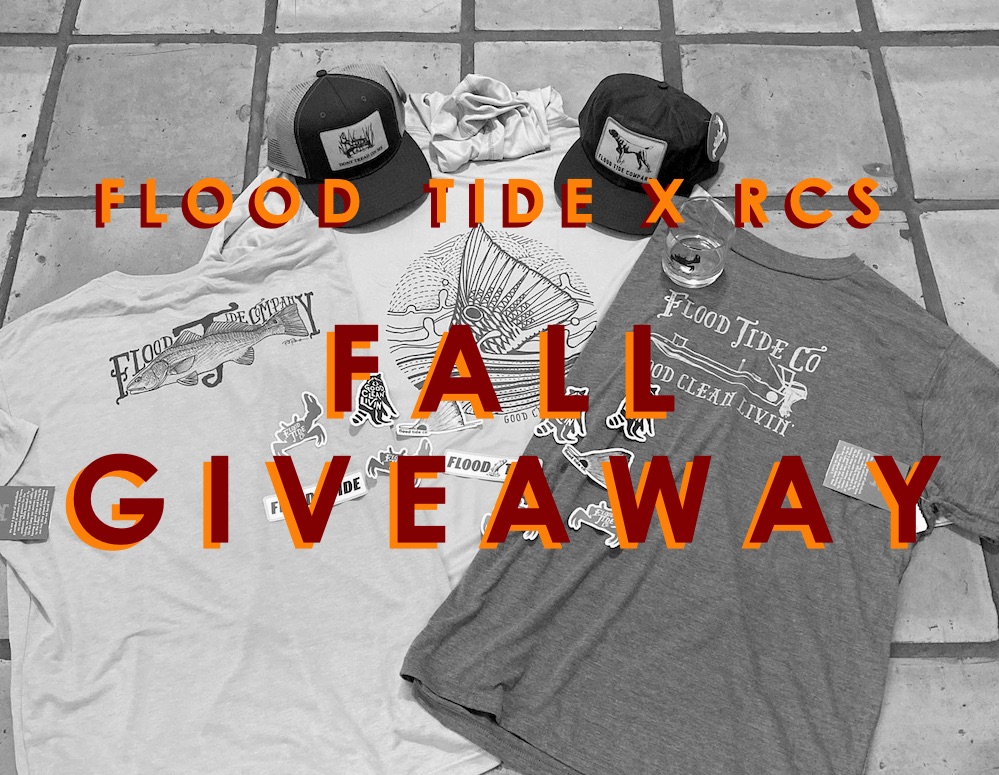 Fall has taken hold, but that shouldn't stop you from getting on the water…the Fall bite is HOT. By now there's no way you skip the Good Clean Livin' that Flood Tide produces…their hats, shirts, and gear are top notch. They have released their Fall line, and it's outstanding. Everything you'd expect from the hats and shirts, but they've added some new fish designs, and continued to release the performance hats. Great for the water…
To celebrate, we've teamed up with the good folks from FLOOD TIDE for a really sweet giveaway.
Here's what the winner will get:
Two t-shirts of their choice
Two hats of their choice
A sun shirt of their choice
A highball glass
A bunch of stickers
Details on getting entered are below…
If I won, this is what I would get…I've been a LONG fan of the 'Don't Tread on Me' design, as well as the waxed pointer hat…very seasonally appropriate.  The Red and Skiff t-shirts will get a ton of wear, and the hooded 'Big Red' fishing shirt is a great look.  Throw in the stickers and the glass wear, and I'm ready to drink it all down.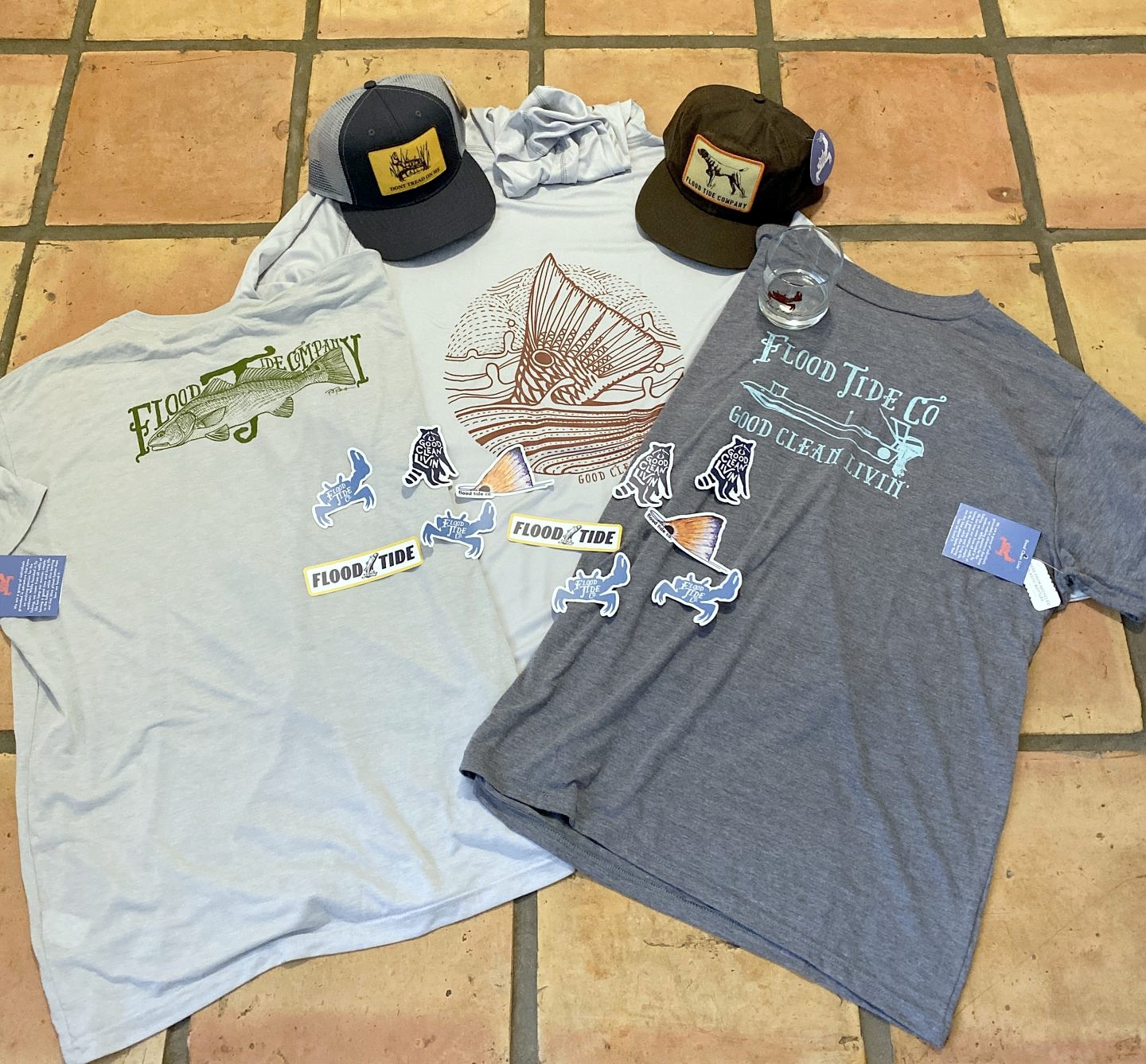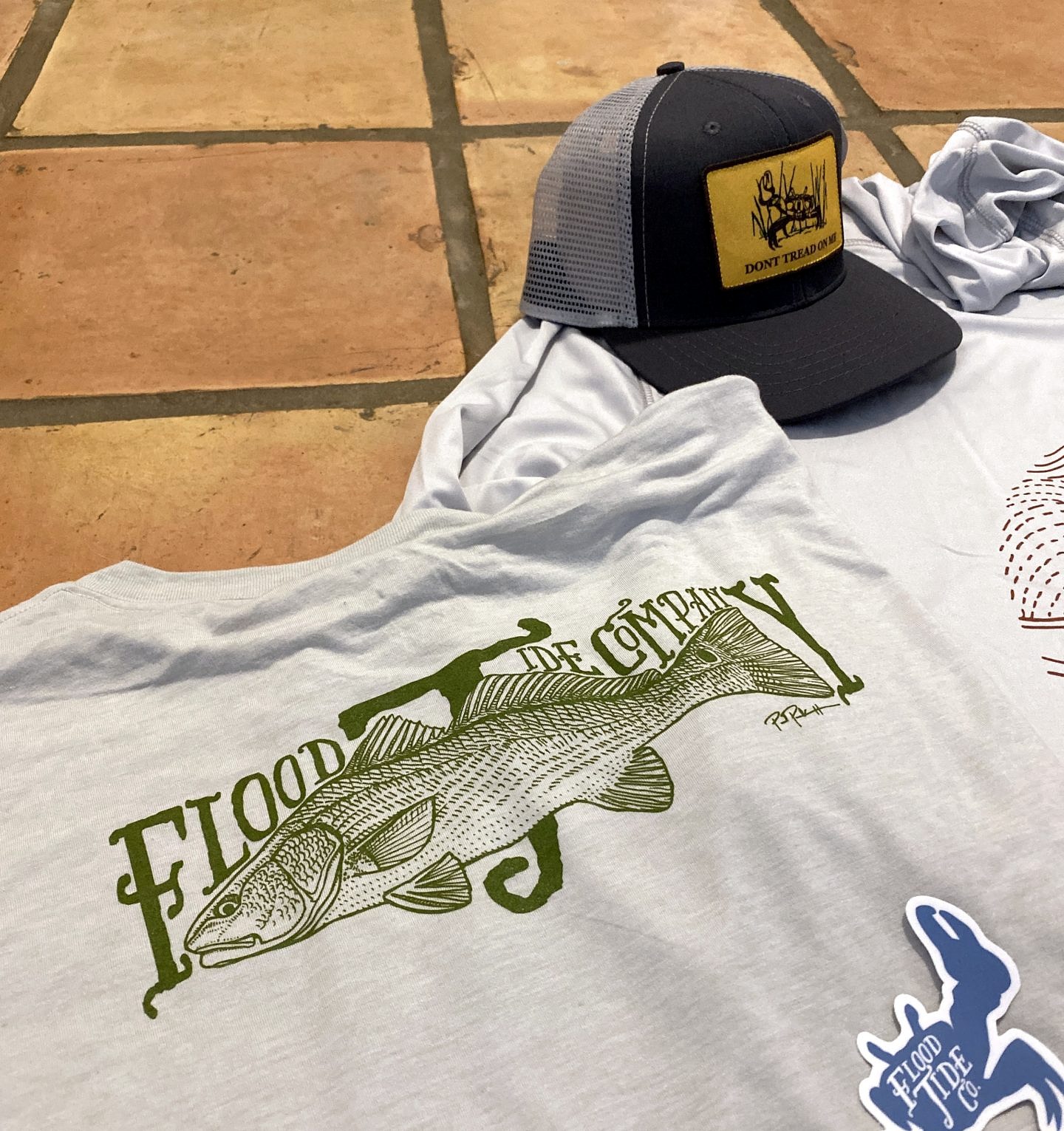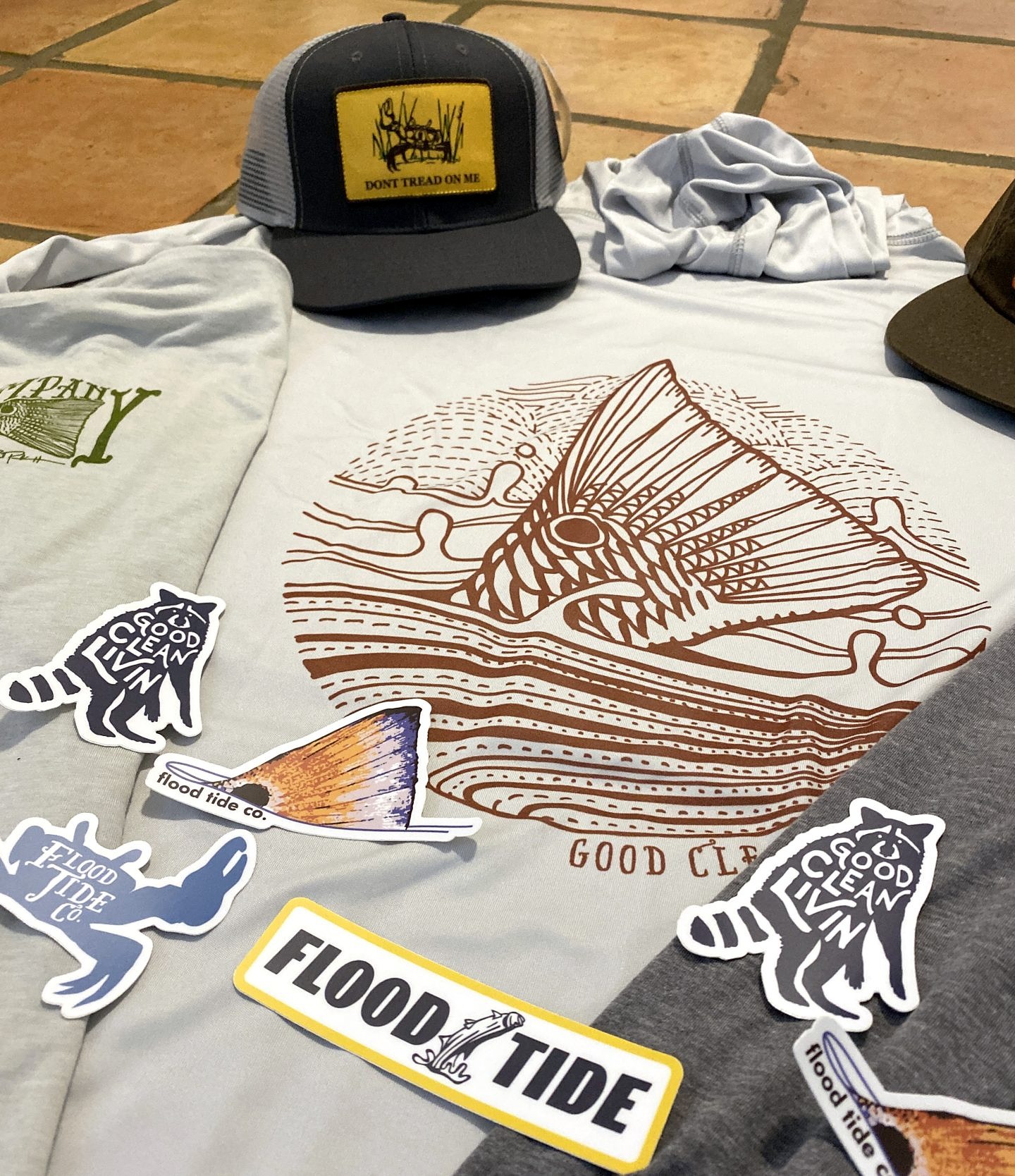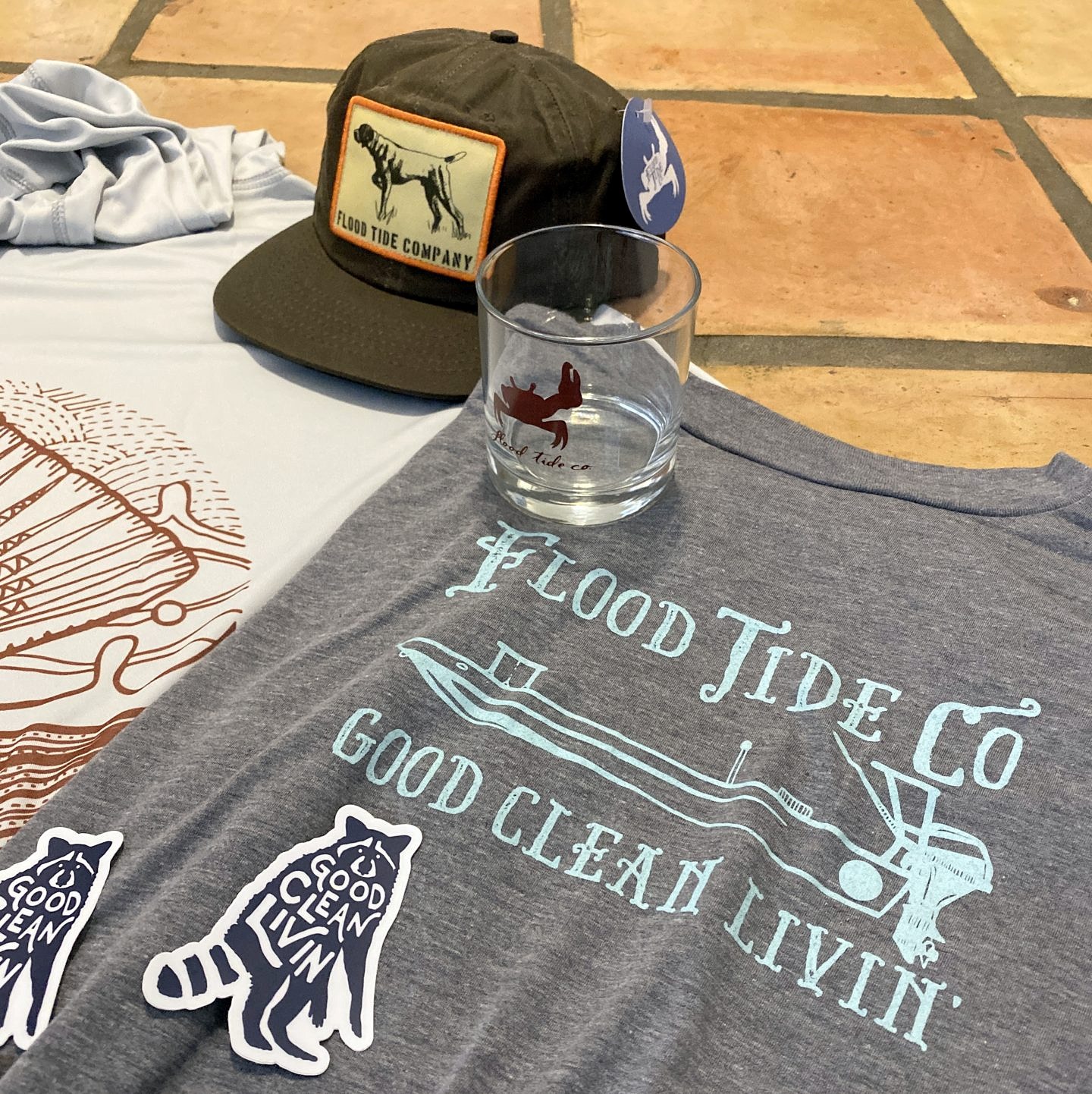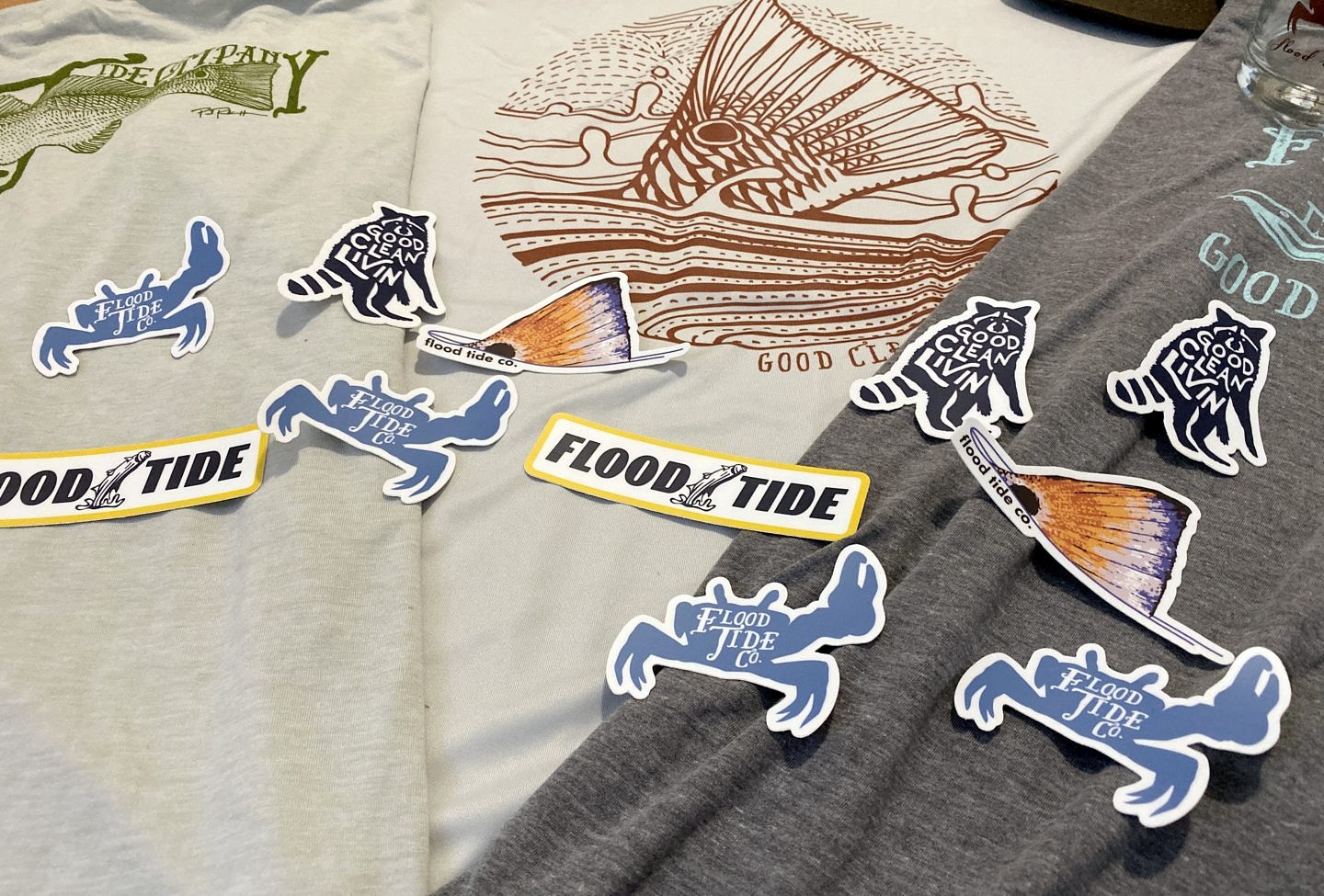 Here are the details: To get in, leave a comment with your favorite fish to catch.
For additional entries (limit two per person):
+1 (2 Total) 'Follow' FLOOD TIDE on Instagram & tag 3 friends in the post
+1 (3 Total) 'Follow' RED CLAY SOUL on Instagram & tag 3 friends in the post
Get your entries in by Sunday, November 10th at midnight ET, and I'll announce the winner on Monday around lunchtime.
Special thanks to FLOOD TIDE for providing the goods for the giveaway.