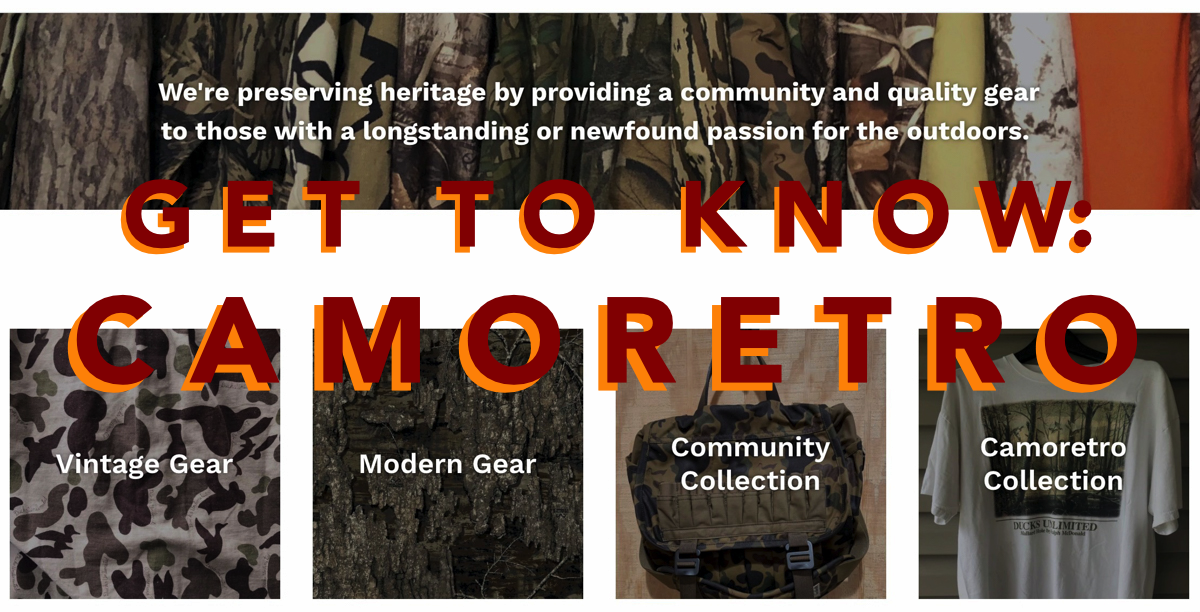 I came across Camoretro by accident.  It was an ah-hah moment for me – a site that combines my love for vintage camo and good deals…a formula that lines right up.  Over the past couple of months, I've gotten to know it's founder Logan Webster.  He's a great guy with a solid vision for his business.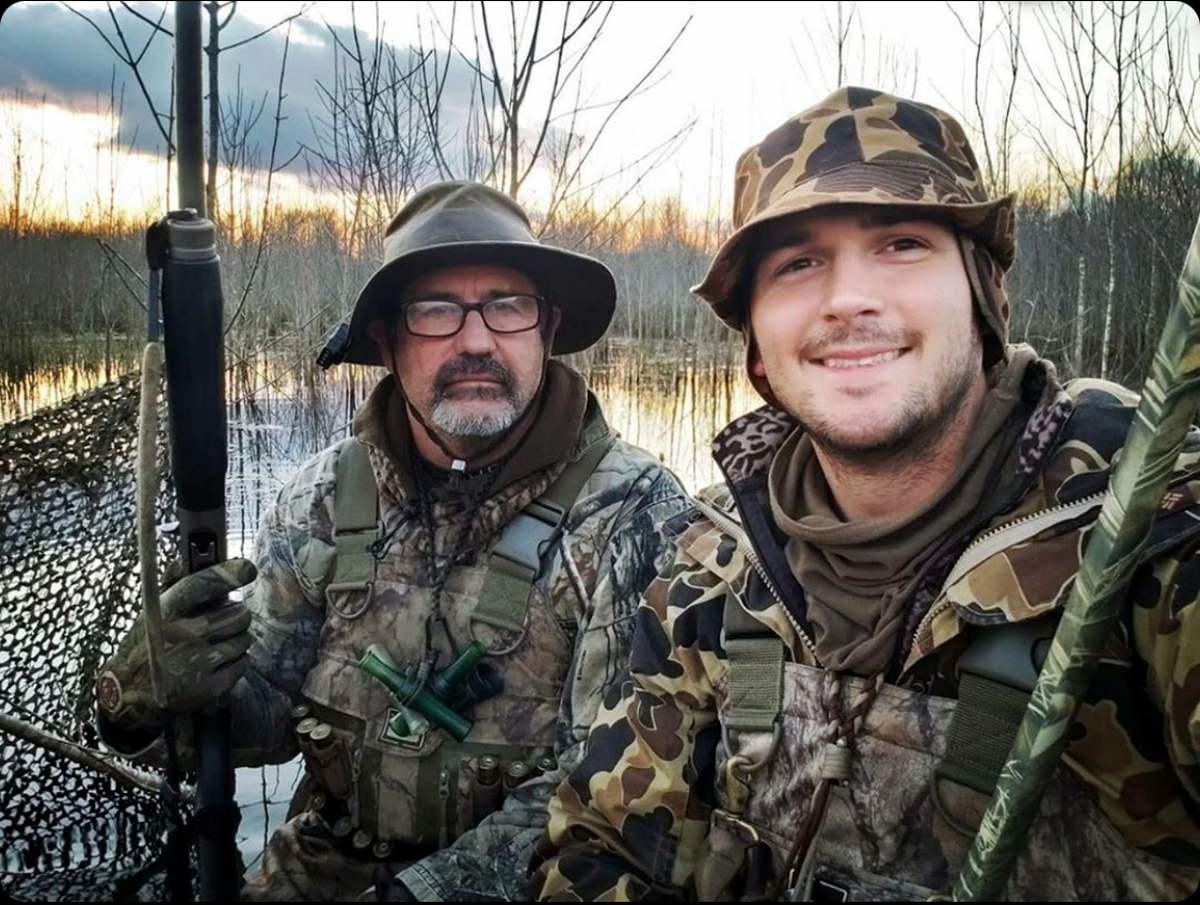 Not only does he sell vintage gear on his site (at a good price!), he also has a community option, where individuals can list their own items in a marketplace setting.  The inventory is constantly moving, which is great for scrolling.  I've found quite a few good deals on the site, and continue to check, as well as follow along on Instagram, where Logan is constantly posting pictures of new gear.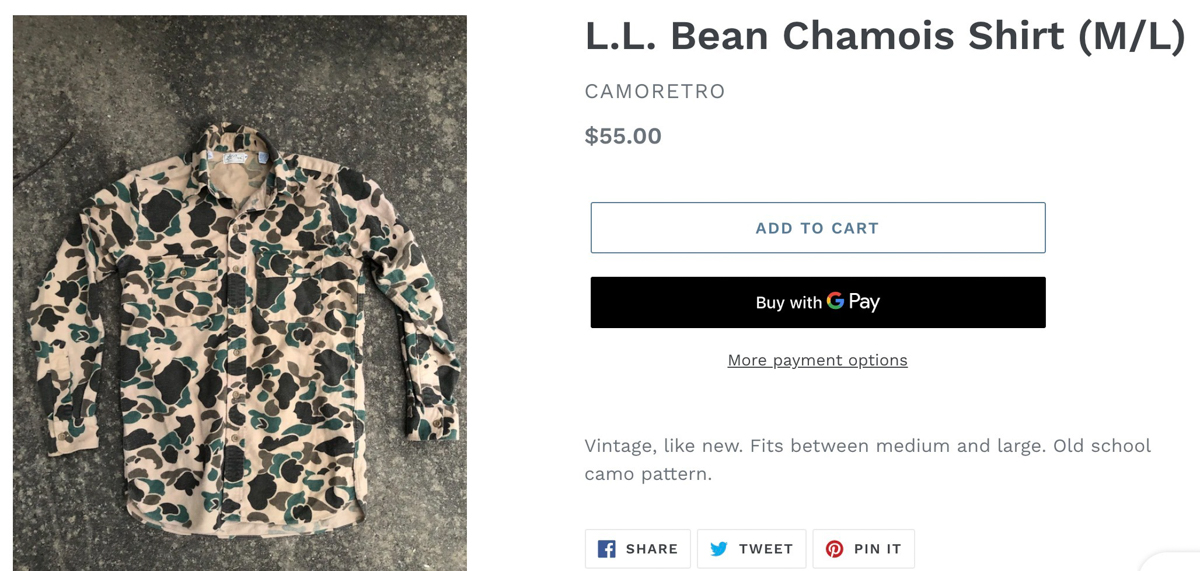 Logan was nice enough to chat with us to give some background on Camoretro:
What made you start Camoretro?  Camoretro started out as plans for a blog that explores the legacy and history of outdoor enthusiasts through the stories our favorite gear has to tell. Through grandfather's favorite hunting jacket I hoped – and still do – to share stories from the common thread that has connected sportsmen and women for generations. After collecting a closet full of unique or iconic gear and cataloging photos of it all, I started an Instagram page featuring the products. At that time, my full-time job started demanding more of my time and I wasn't able to give the blog portion the attention it deserved, but the photos on Instagram took off. With no need or use for the gear, once I documented it, I started listing the gear as for sale on the Instagram page. At first, I was selling to friends, then friends of friends, then complete strangers. Once the orders became too much to manage through an Instagram inbox, I created the first version of Camoretro's e-commerce platform – which allowed users to buy through the website. During this time I also had several users trying to sell their gear to me. If I ever noticed a particularly unique piece of gear or one that I might not get another chance to archive photos of, I would pick it up for those purposes. Unfortunately, I don't have the money or storage space to invest in the thousands of articles of gear people were offering. After seeing the demand for a platform that allowed outdoor enthusiasts to offer their gear to their peers, I began building what is now Camoretro.com's Seller Community. Since then, anybody has the ability to sell their own gear to Camoretro's audience. There was a defining point where I had to decide whether the site should exclusively offer vintage gear or heritage brands. When thinking through that approach I realized that the Camoretro platform is more than a place to learn about, admire, or obtain vintage products, but a place where accessibility of gear is increased for anybody. Whether you have a newfound or long-standing passion for the outdoors, you can be connected with the perfect set of gear on Camoretro.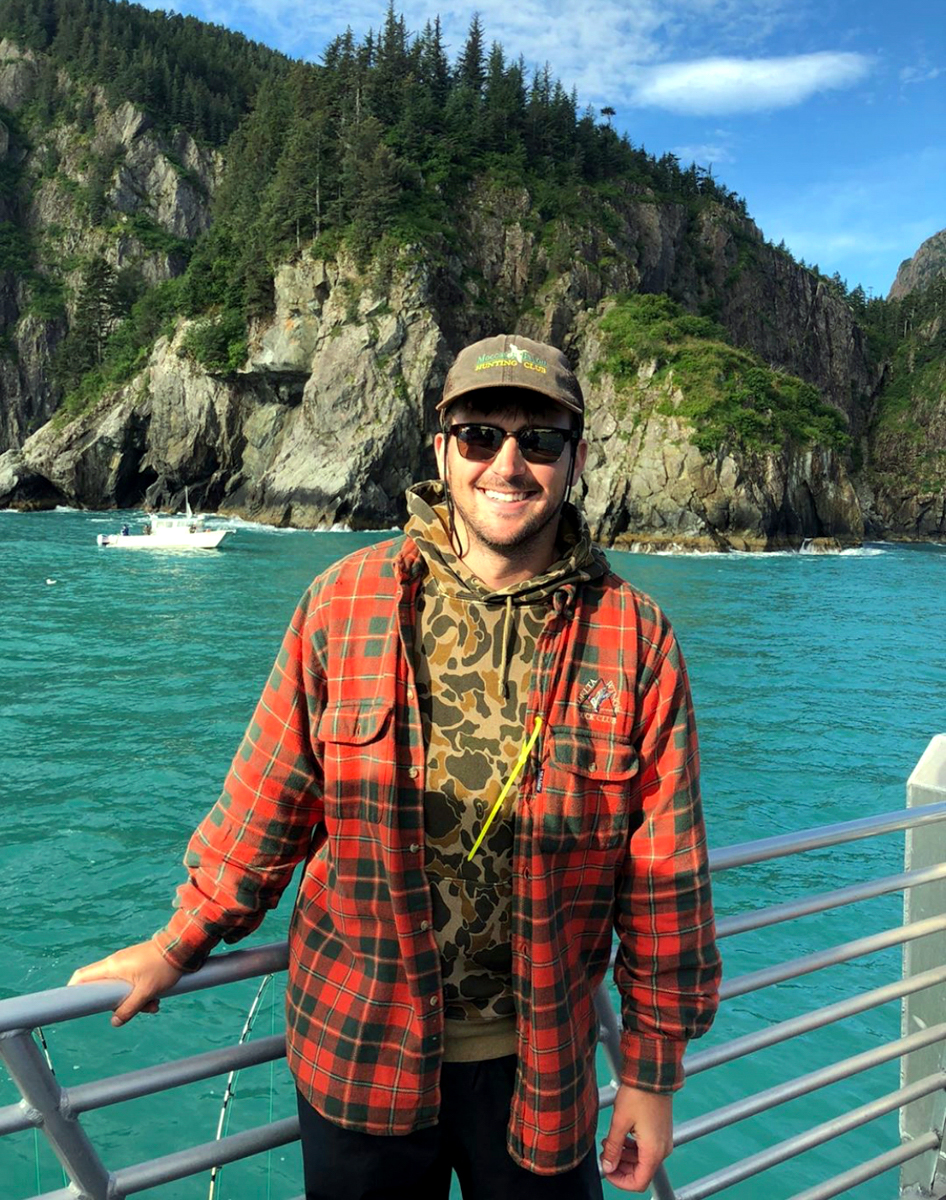 How does it work?  The Camoretro marketplace allows users to buy & sell preowned hunting, fishing, and outdoor gear. Sellers are able to earn cash for the gear they no longer need while increasing access to quality gear for others. Every item listed on Camoretro.com is first approved as a quality and functional piece of gear before it's available to the public. By ensuring the quality of available items, Camoretro offers convenience to those in search of quality gear. When offered to customers, this convenience allows you to list your gear for a premium compared to other online marketplaces. As a seller, Camoretro's e-commerce platform handles the payment process on your behalf in a secure way, sending shipping information directly to your email inbox.
There seems to be an appreciation of the heritage brands. What's your position?  Storytelling – followed closely by quality – is the leading factor behind these brands, and it's one that I hope to better capture with Camoretro. "Grandfather's Jacket" is a term that's thrown around, but I think that's a great point of reference for the test of time that products of heritage brands have endured. My favorite notes from customers of the site are those who are able to find and purchase gear – usually a jacket – just like the one their "grandfather" or mentor had.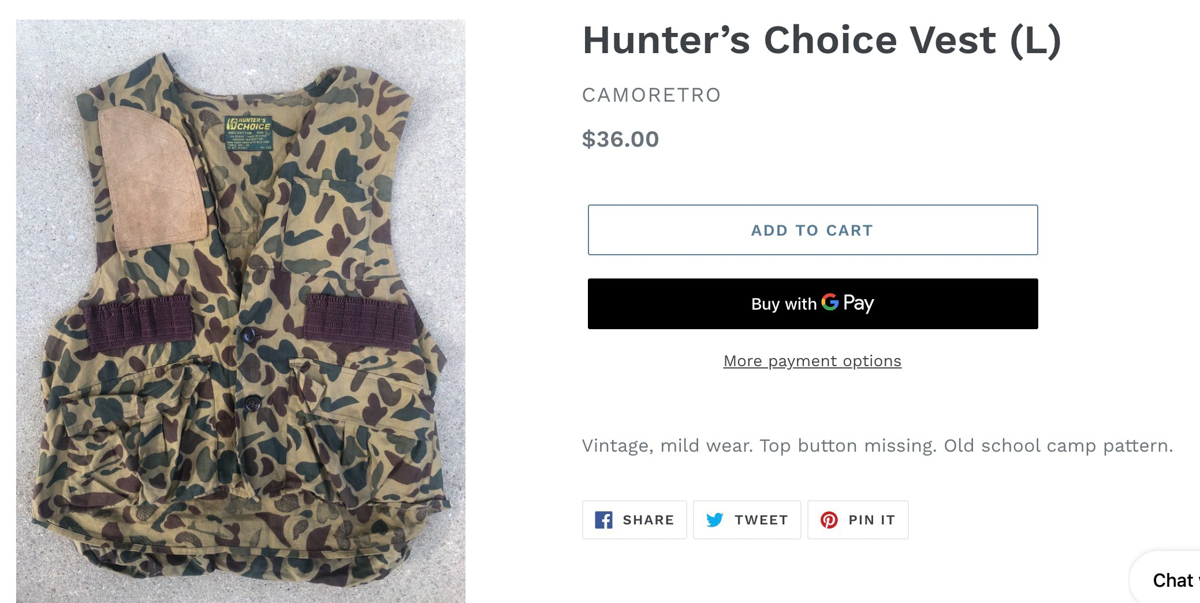 Without sharing any info, how do you see the future of Camoretro?  I see Camoretro as a destination, resource, and community for all levels of outdoorsmen and women. Through this platform, I hope to increase accessibility and knowledge for anybody that possesses an appreciation for the outdoors. While apparel leads sales on Camoretro, it is set up to handle anything that you have a use for in the field or at the camp. A few ducks calls and fishing reels have popped up on the site before, and I hope to see more of that. By continuing to adopt new sellers, the Camoretro community is connecting one person's unwanted gear to those who might not be able to obtain it otherwise – whether this is an item that simply can't be bought in the store anymore or an item that someone can't justify the spend on. When this happens, someone is provided with gear that they wouldn't have otherwise and the seller has the cash flow to put back into the industry that otherwise wouldn't exist.
What are some of your favorite retro brands?  I love the design and functionality of Bob Allen's original gear. The Ducks Unlimited camo pattern by Maynard Reece seen on many of Bob Allen's items are the coolest of the "old school" camo patterns in my opinion. The 10x brand was obtained by Wall's at one point and has really taken a backseat since, but before then their gear is some of the most resilient I'd ever seen and I think it's often overlooked – though they never quite figured out a great waterproof material. I think Mossy Oak's original bottomland and Natural Gear's original pattern will go down as the two most timeless patterns in the industry, and everybody should own a Columbia 3-in-1 jacket along with any brand of chamois button up in their favorite pattern.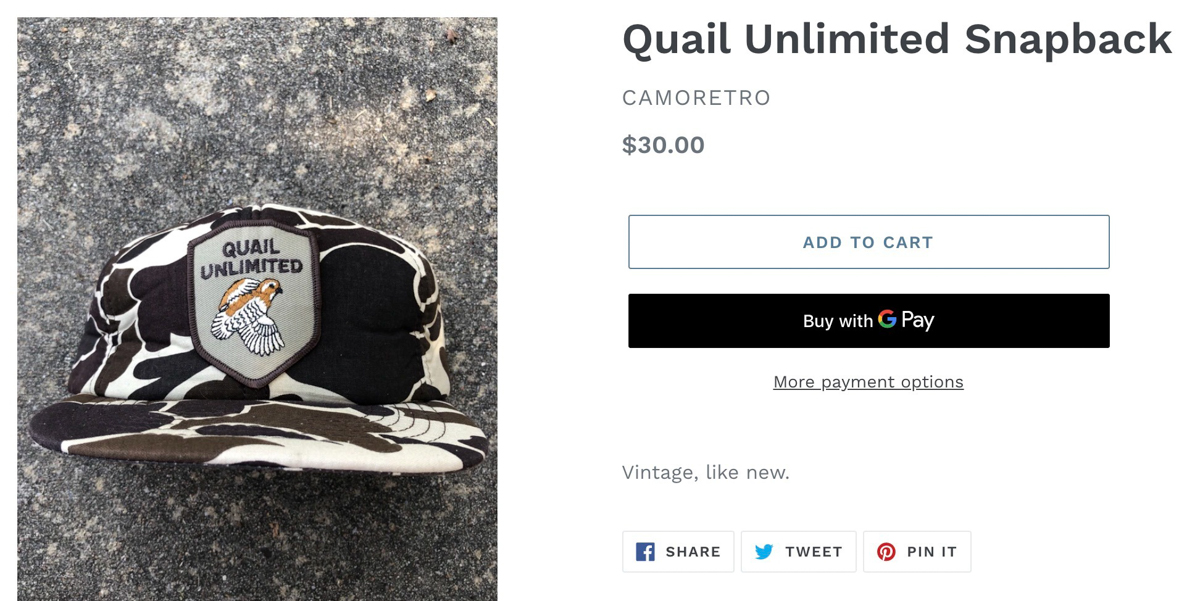 What do you like to do outside of Camoretro?  Until recently, I worked full time as a Corporate Communications and Brand Specialist for a Fortune 100 Company. That obviously took time and priority over Camoretro. I was recently laid off, but I couldn't be more excited to take some time and build Camoretro as more than a part-time effort. I've served as a chairperson for the local Ducks Unlimited Chapter and a local non-profit called Apple Seeds. Like most of my audience, fishing and hunting define my Spring and Fall seasons. I enjoy a pretty active lifestyle of cycling and playing tennis on a regular basis. Sadly, I had to say goodbye to my oldest dog Cooper in May, which was very difficult, but I'm lucky to have a 2-year-old pup named Pinny who makes a great business partner. Collecting and restoring pinball machines is a hobby of mine that catches most people off guard.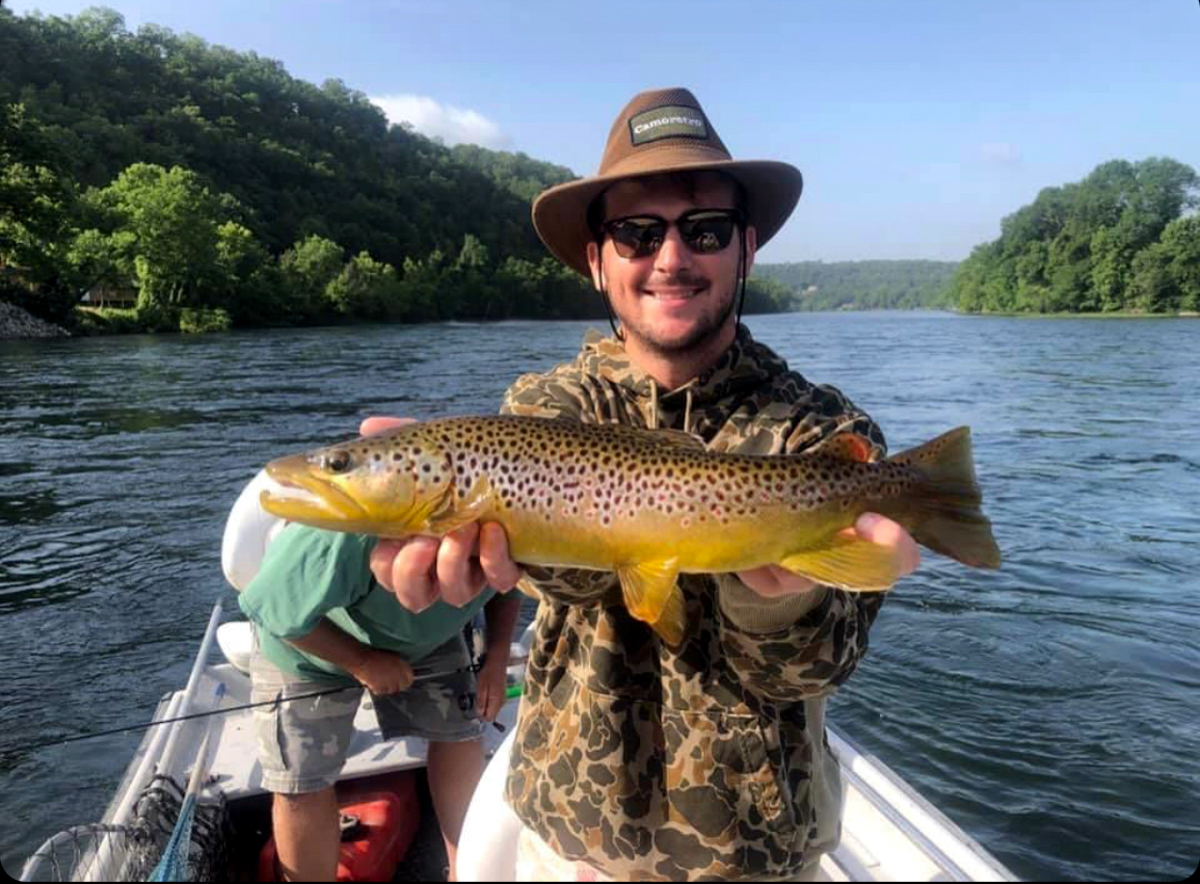 What's on your Spotify playlist?  I'm a bonafide wildcard when it comes to music. I still find myself playing Sturgill Simpson's last album all the way through at least once a month. John Fullbright is a founding member of Turnpike Troubadours who went solo a few years ago; check him out while you continue waiting on Turnpike to get back on track. Any given song by T-Pain makes it in my top 10 playlist each year, I haven't found a song that gets me more pumped up than Nugent's 'Stranglehold', and this year's guilty pleasure is definitely Corey Hart's 'Never Surrender'. I like what I like.
Check out camoretro.com and follow along on their Instagram page.