I love brands like this.  A guy decides to take a passion and turn it into something he can share.  That's the case with Crooked Creek Holler.  I came across them on the Instagram, specifically the olive Dead hat.  I've gotten to know founder and proprietor Daniel Reed well since then.  He's a tattoo artist by trade, but a fisherman in his heart.  My kind of guy.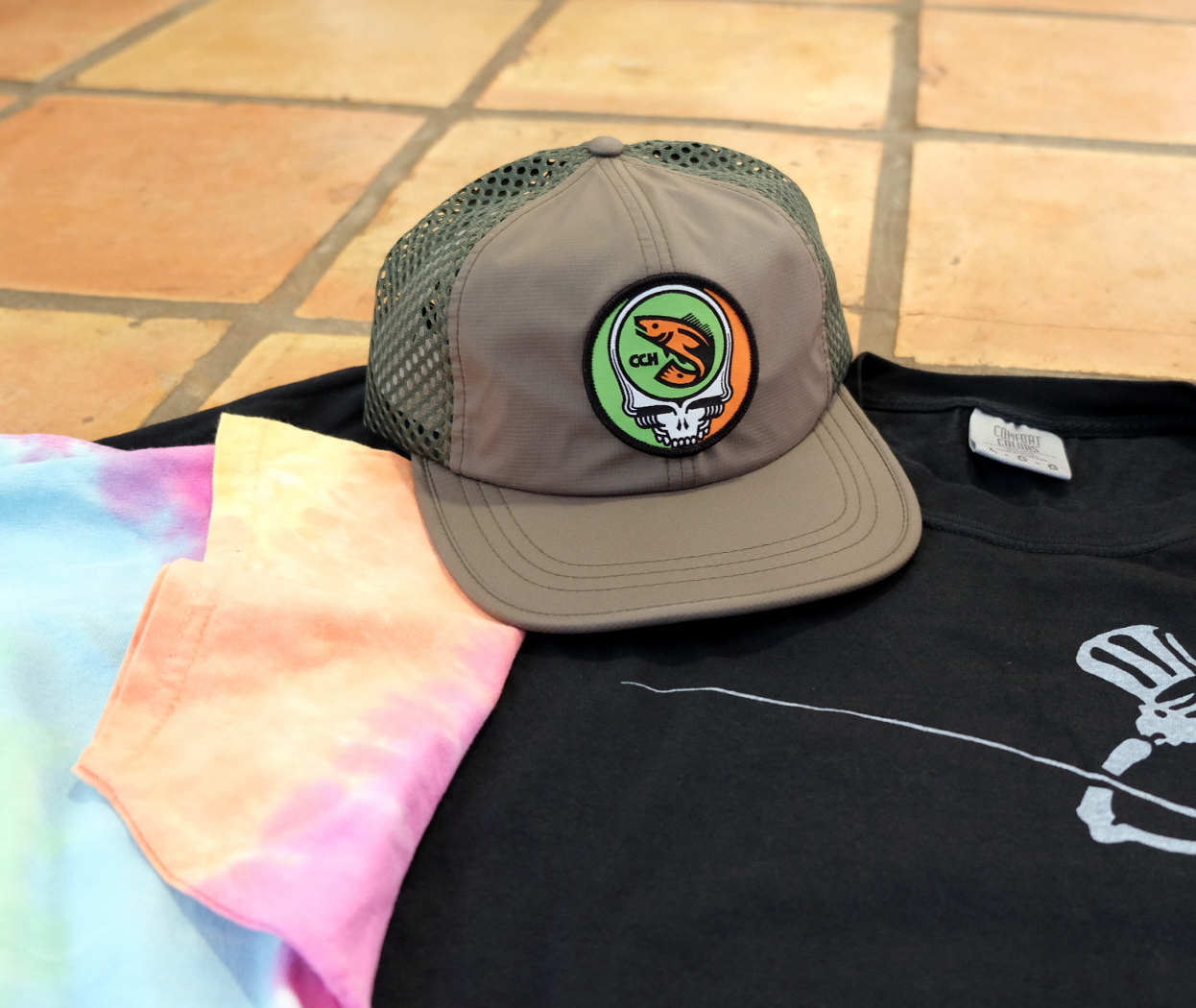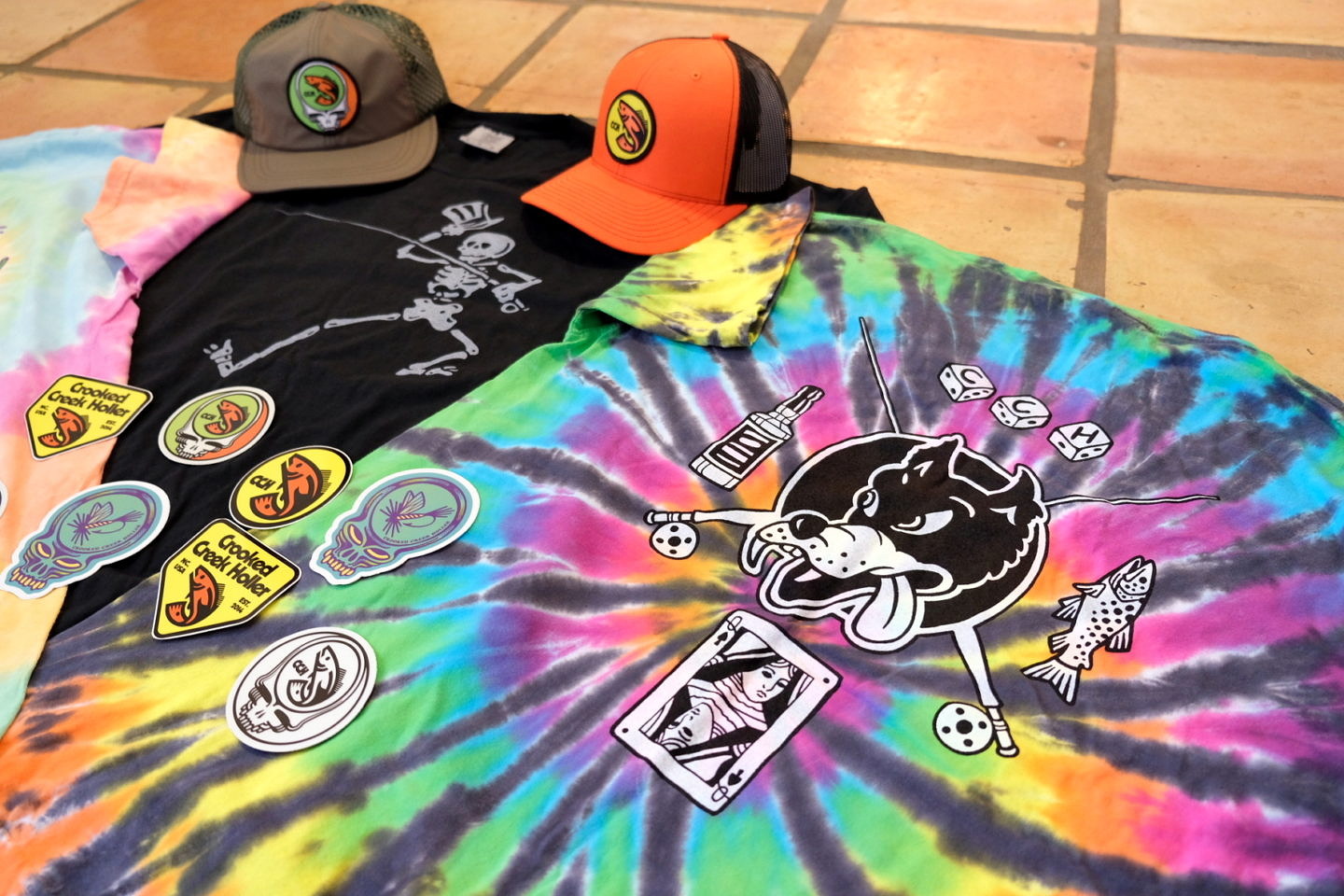 Based out of Asheville, NC, Crooked Creek Holler produces fishing inspired products with some Dead thrown in for good measure.  The products are top notch – you'll see lightweight fishing hats with a variety of Daniel's designs, Comfort Colors shirts, as well as other odds and ends that are released in limited fashion, like the Dire Wolf Fishing Club tie dye shirt from Lazy Lightning Dyes.  They are in a few shops locally, but most of their gear can be found on line.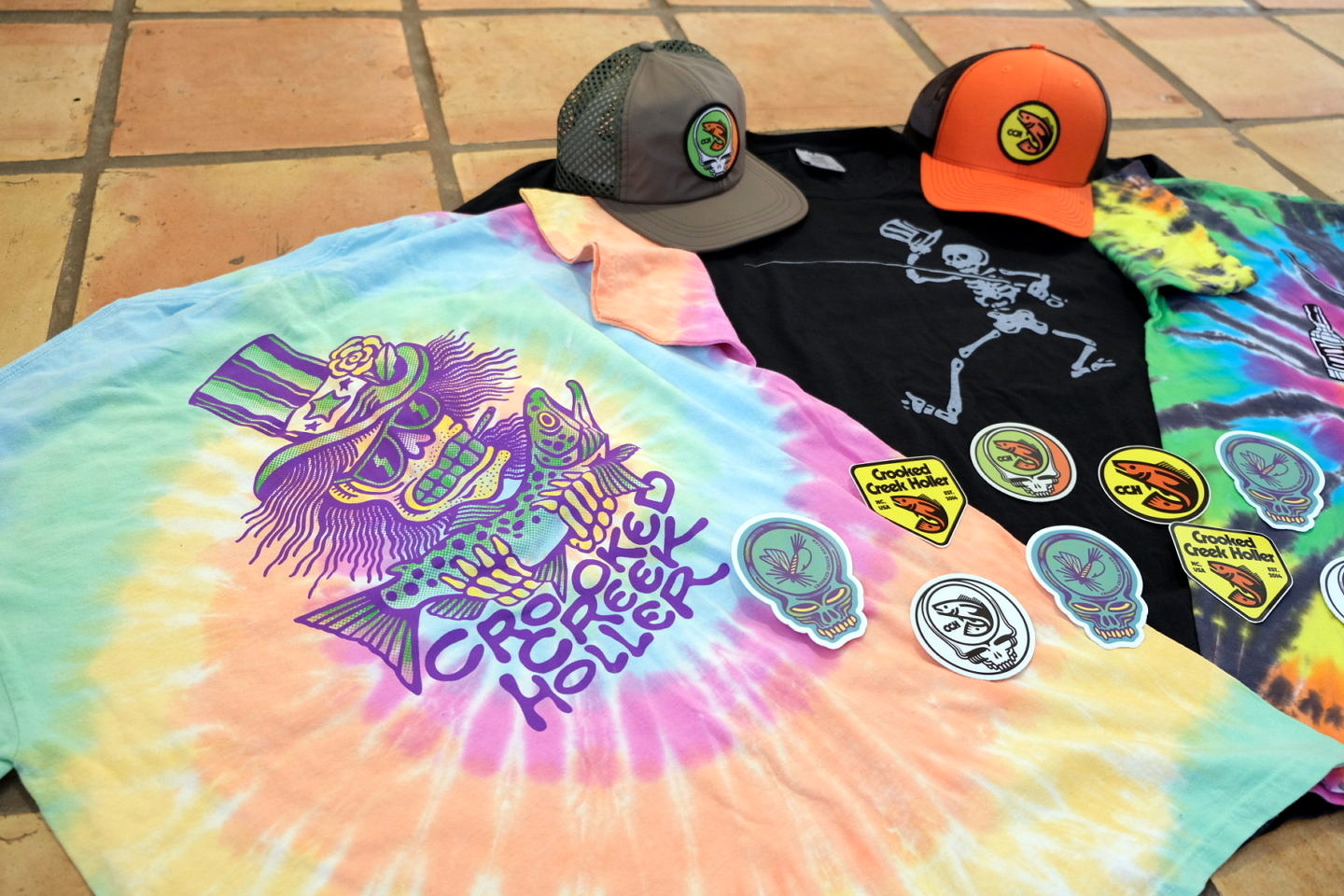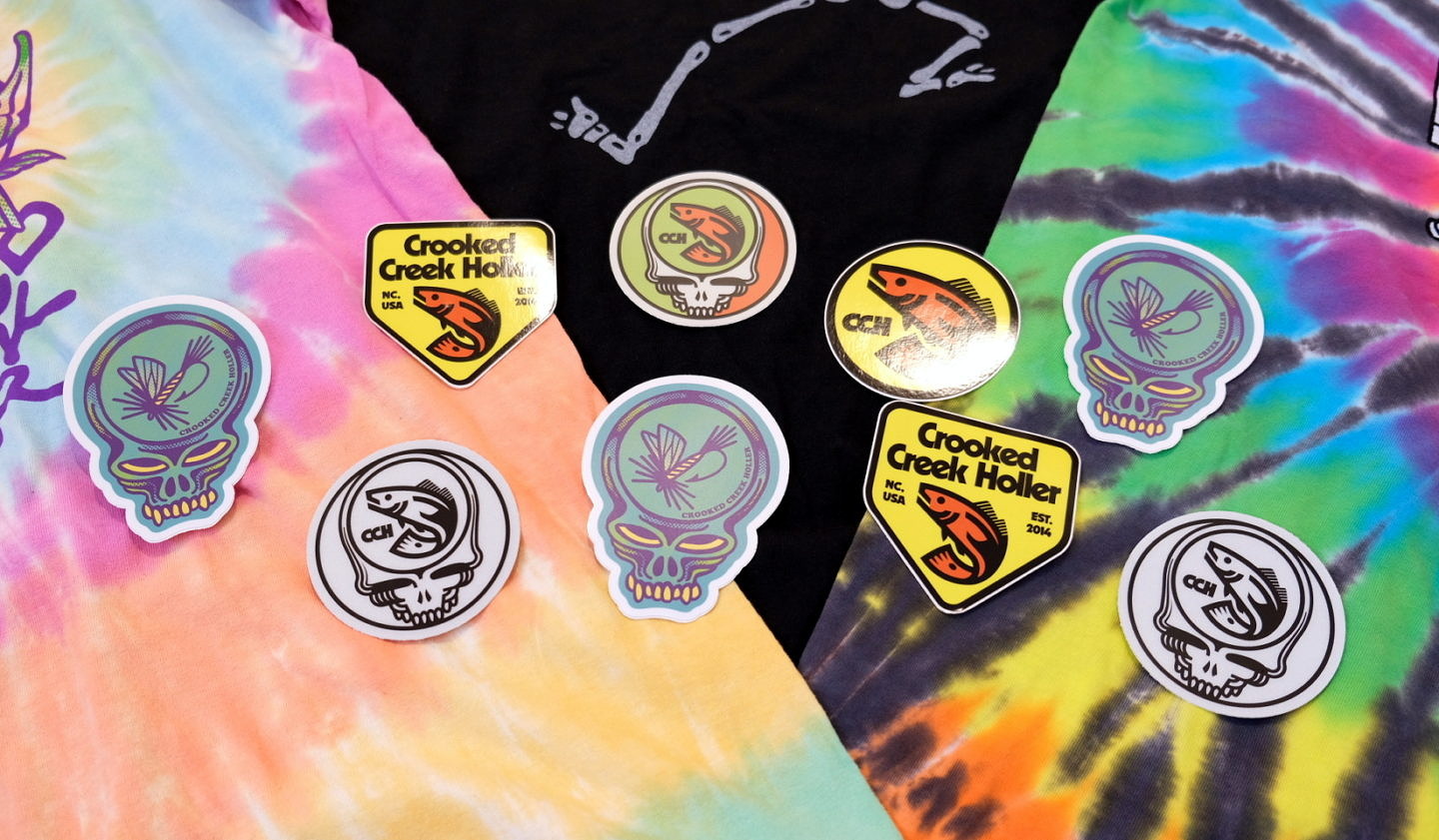 Daniel was nice enough and give some background on the brand:
What made you want to start CCH? The idea to start CCH initially came from what I saw as a missing piece to the outdoor apparel world. I didn't grow up hunting or a serious fisherman. I dabbled in fishing as a kid, but I was more apart of skateboard and indie/punk culture, than anything else. I grew up in the 80's and 90's in Charleston SC, and spent most of my youth riding the streets of the lowcountry on a skateboard, going to shows, and looking for parties I was too young to be at. Fast forward to about 10 years ago (30 years old), I started feeling a desire to be outside more. The southern boy inside of me needed an outlet outside of work to be in the woods. I decided I really wanted to get into hunting, and back into fishing. I had a few friends who were pretty serious about it, and they were kind enough to let me start tagging along. It was then that I noticed the missing piece that I mentioned earlier, most hunting and fishing apparel wasn't for me. I noticed there wasn't a lot of stuff that appealed to my tastes. It was either too conservative or too country. Not that either is bad, but those things don't represent me stylistically. Mind you, I've been a tattooer for the past 18 years, so my day to day uniform has always been a t-shirt, pants, and trucker hat. I've never had to dress up. I essentially wear the same thing I did as a kid, just a few sizes bigger. So after a few years of really putting time into the great outdoors I thought it might be fun to start making some apparel.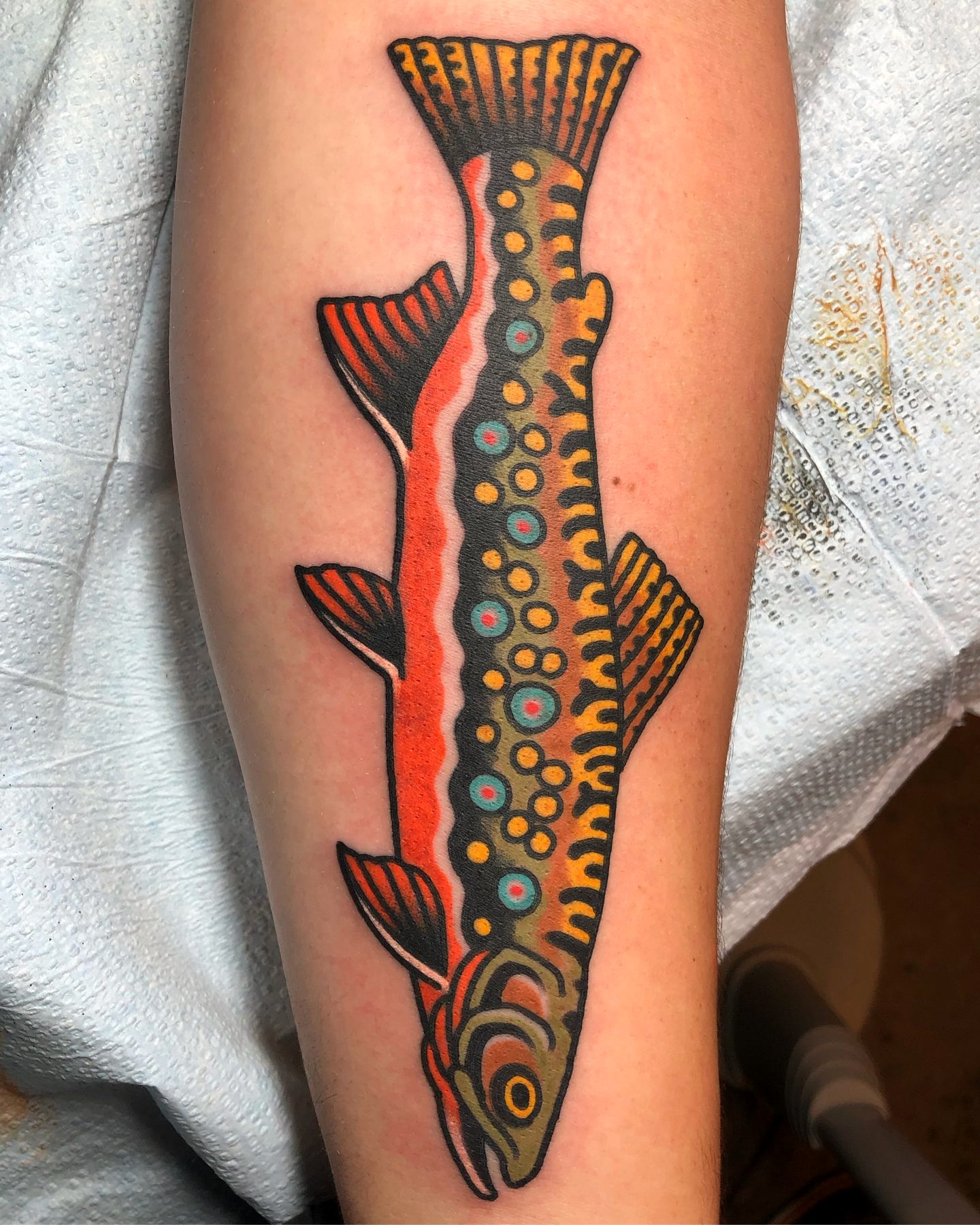 I'm already an artist by trade, so why not come up with some hunting and fishing themed designs and put them on a t-shirt? That's were it all started essentially. Things have slightly changed focus, but that was the beginning. I never really knew how it would grow as a business, so I didn't really force it. Crooked Creek Holler is definitely a labor of love. I already own a successful tattoo shop in Asheville NC, so CCH is all about fun for me. It's an artistic side project that allows me to be creative and chase my other interests and hobbies. What started as a t-shirt and sticker, had blossomed into something much bigger than I ever expected.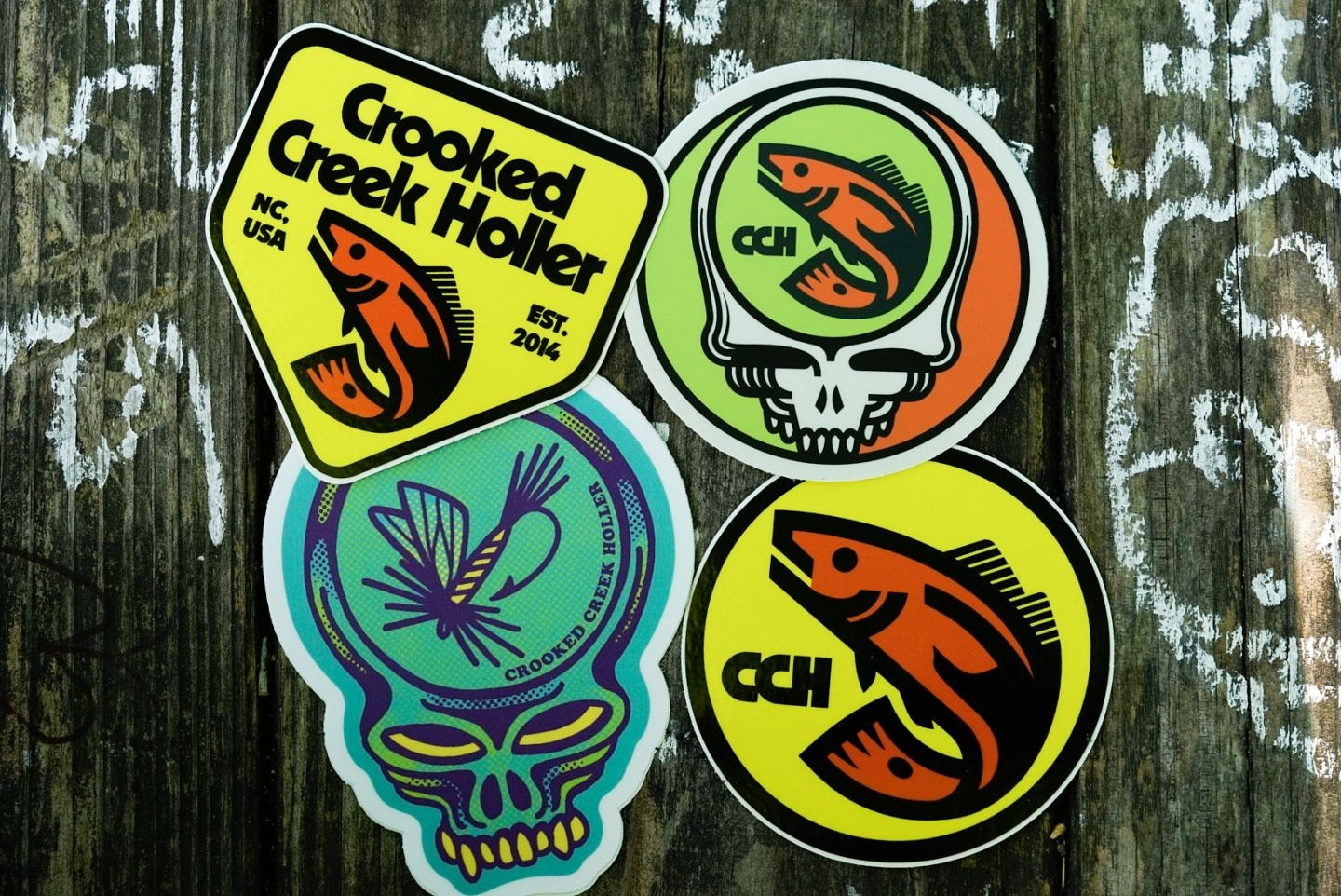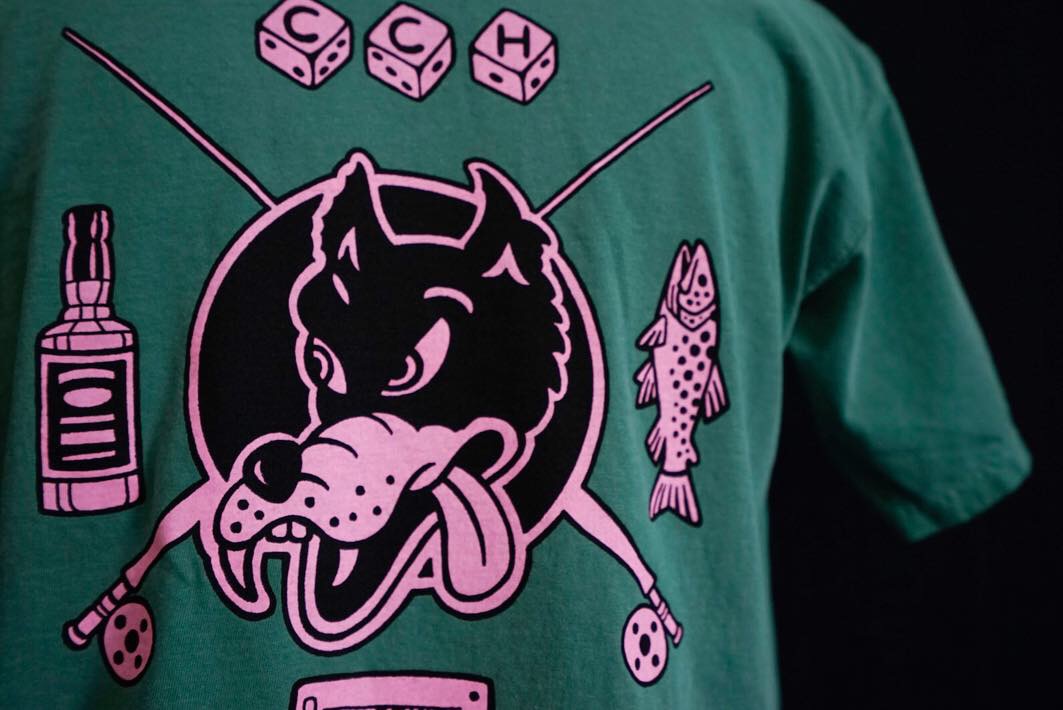 What is special about the CCH gear? I think what makes CCH gear special, is the story it tells. As I mentioned before, the company initially was a hunting and fishing brand 50/50. Well about 6 years ago I got into fly fishing. Let's just say I dove in head first and never came back up for air. After my very first trout, I became obsessed. The love for it really started to show, because I started hunting less and less, and fishing way more, and the ideas for CCH designs started to become way more fly centric. While I still make hunting hats in blaze orange and camo, Crooked Creek Holler has really become a fly fishing clothing brand. Now I don't want to exclude conventional guys, I'm not afraid to throw some spin gear, but fly fishing is what drives me to create. I ONLY DO DESIGNS OF FISH THAT I HAVE CAUGHT. With the money the CCH generates, I travel as much as possible to chase new species of fish. I've been fortunate to go to places like Brazil and Belize, and catch some incredible things. Once I have hooked and landed a new species, I then feel like I have the right to actually make a design. I never want to Fake the Funk! In a way, these designs tell my personal fish story. At this point I've probably caught over 40 different species of fish, so rest assured, there are a lot of new designs coming. The other side of my design inspiration is music and culture. I've been a Grateful Dead fan since I was a kid, so it made sense to integrate some of their imagery into CCH products. Ultimately it's what people want and love, and I try and deliver. You will see different nods to songs and bands throughout my brand if you look closely.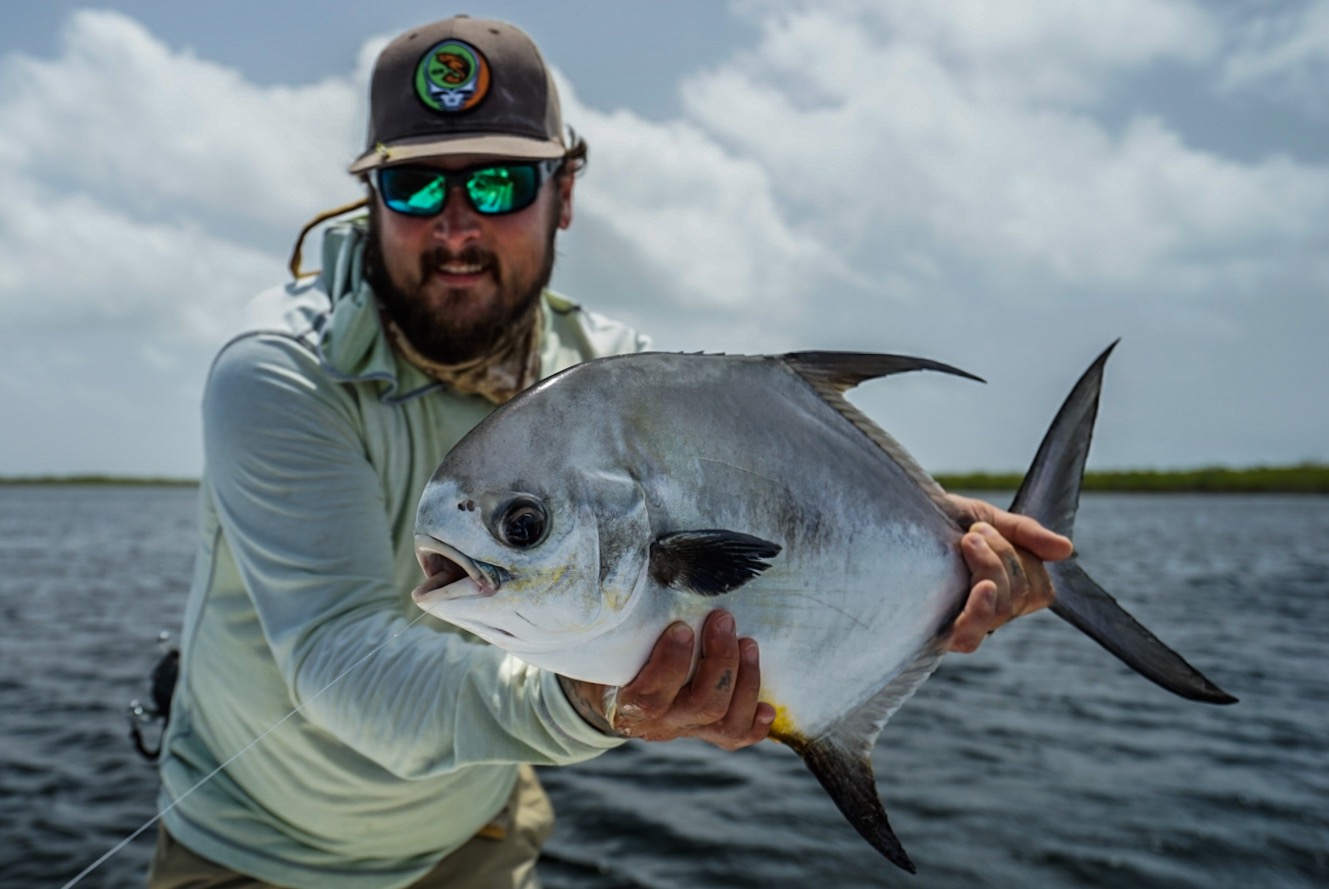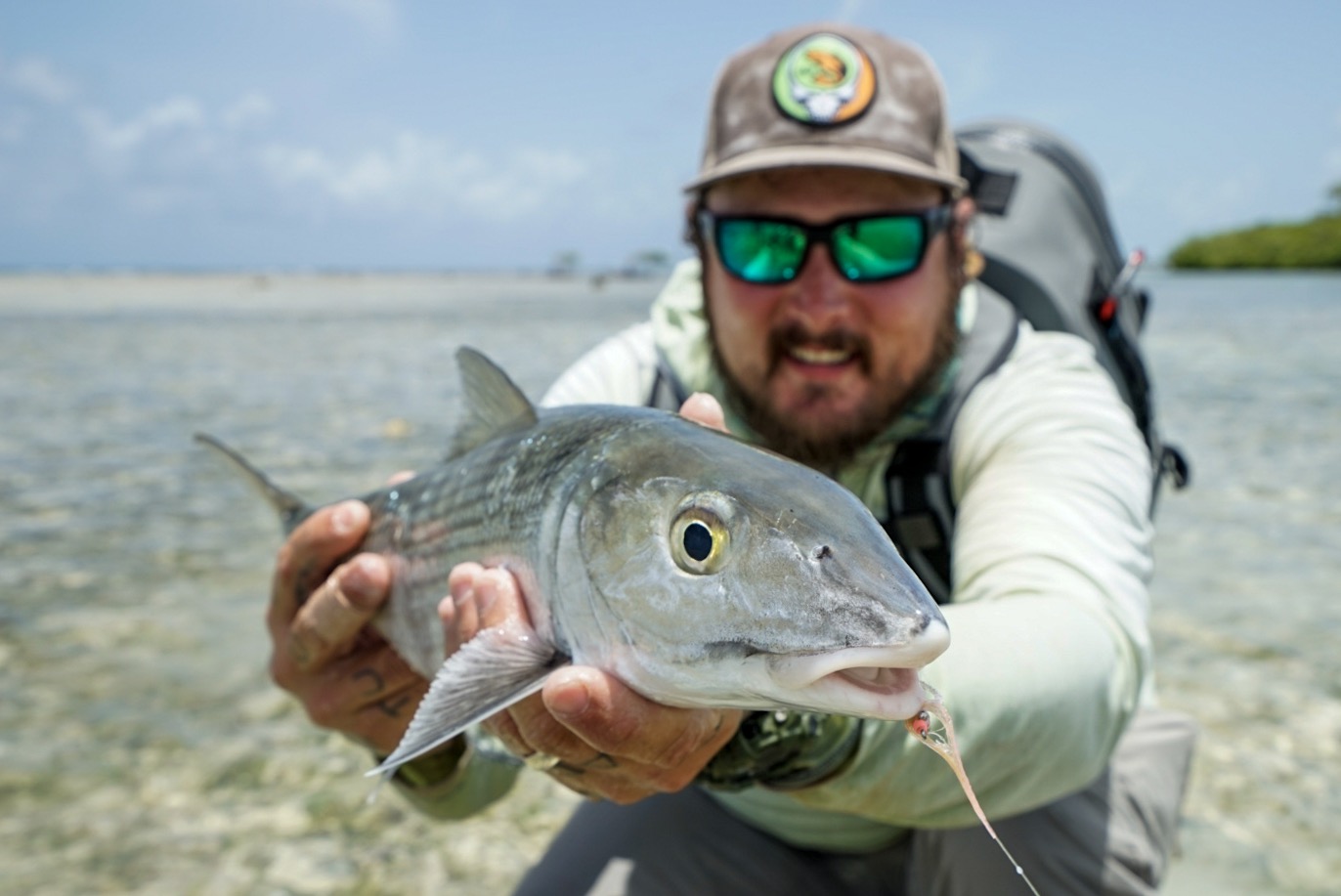 What kind of guy is a CCH customer? I feel like we have a broad customer base, but I feel like the core is definitely the kind of folks who look for small batch gear that isn't going to be seen on every person at the show. Someone who's interested in spending a little more money for high quality goods that don't blend in with the department store mega brands. Folks that like to kick back and enjoy life to its fullest, whether it's on a boat or in the woods. Ultimately I make gear for people like me. Small batch premium goods for the those who want to be a little different, yet still feel comfortable and casual.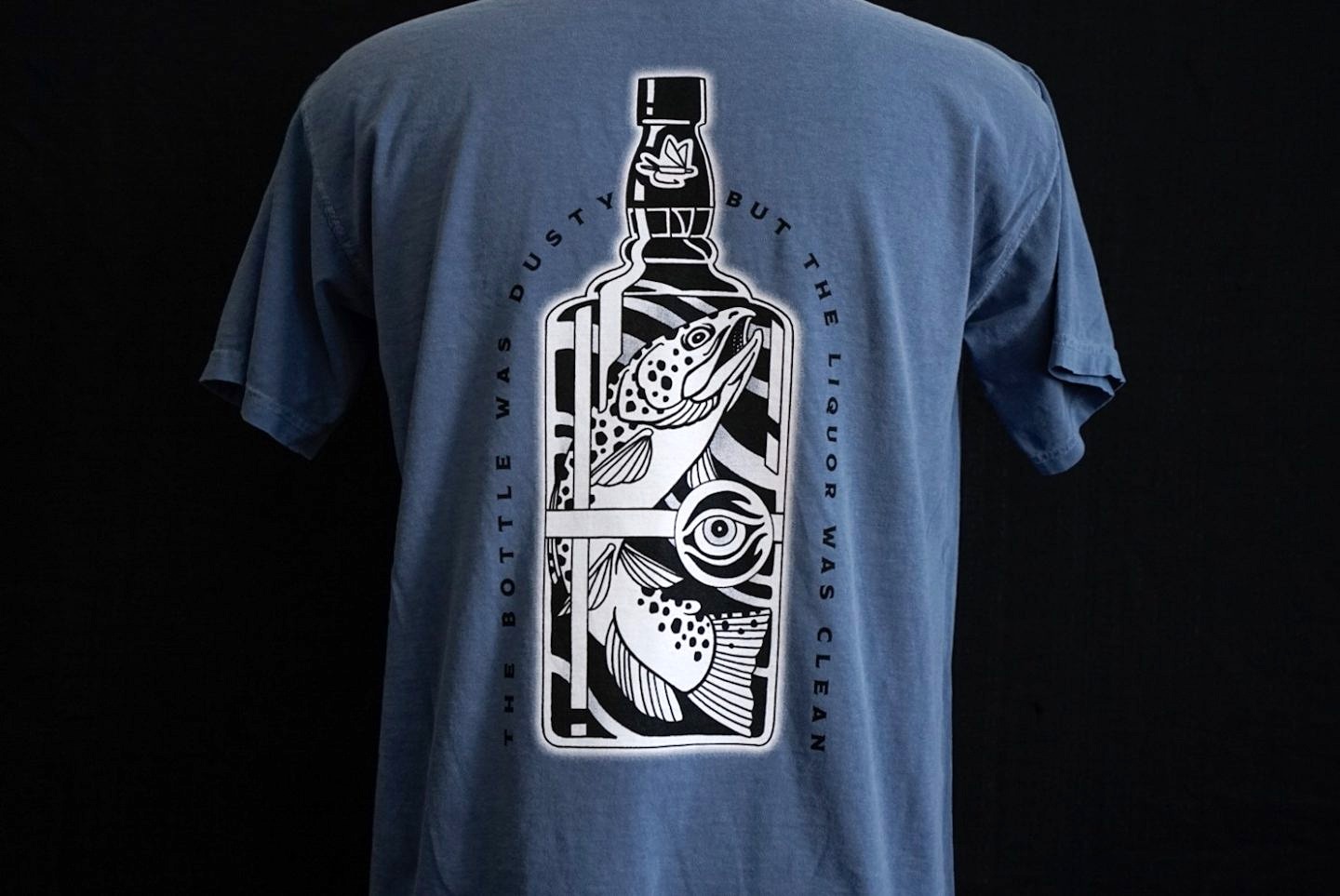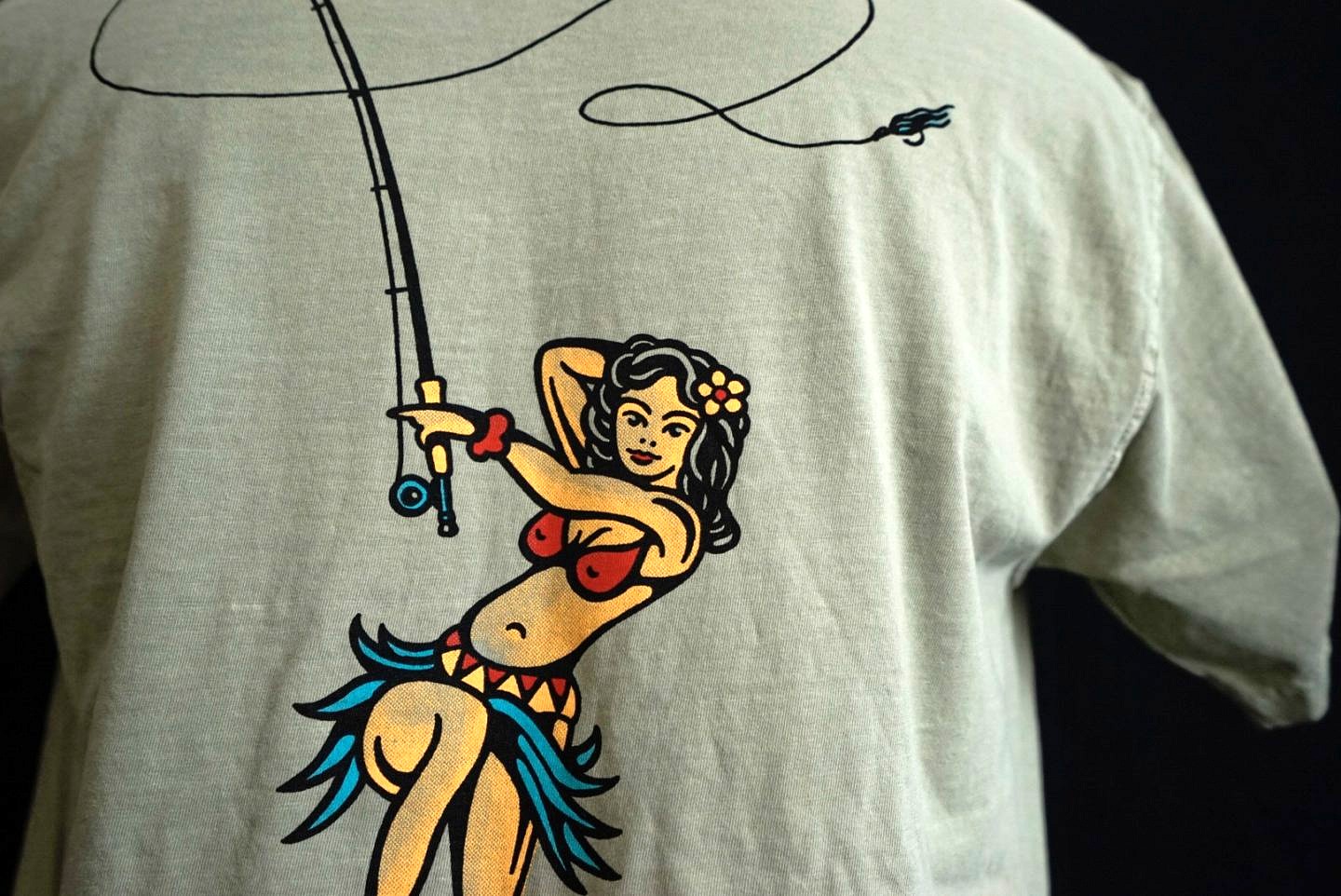 What is your favorite piece you've ever produced? My favorite piece I have ever produced is the Dire Wolf Fishing Club tee. I think it's the strongest of all my designs, and I'm very excited to be releasing it again on custom tie dyed tees from Lazy Lightning Dyes. These are by far my proudest release!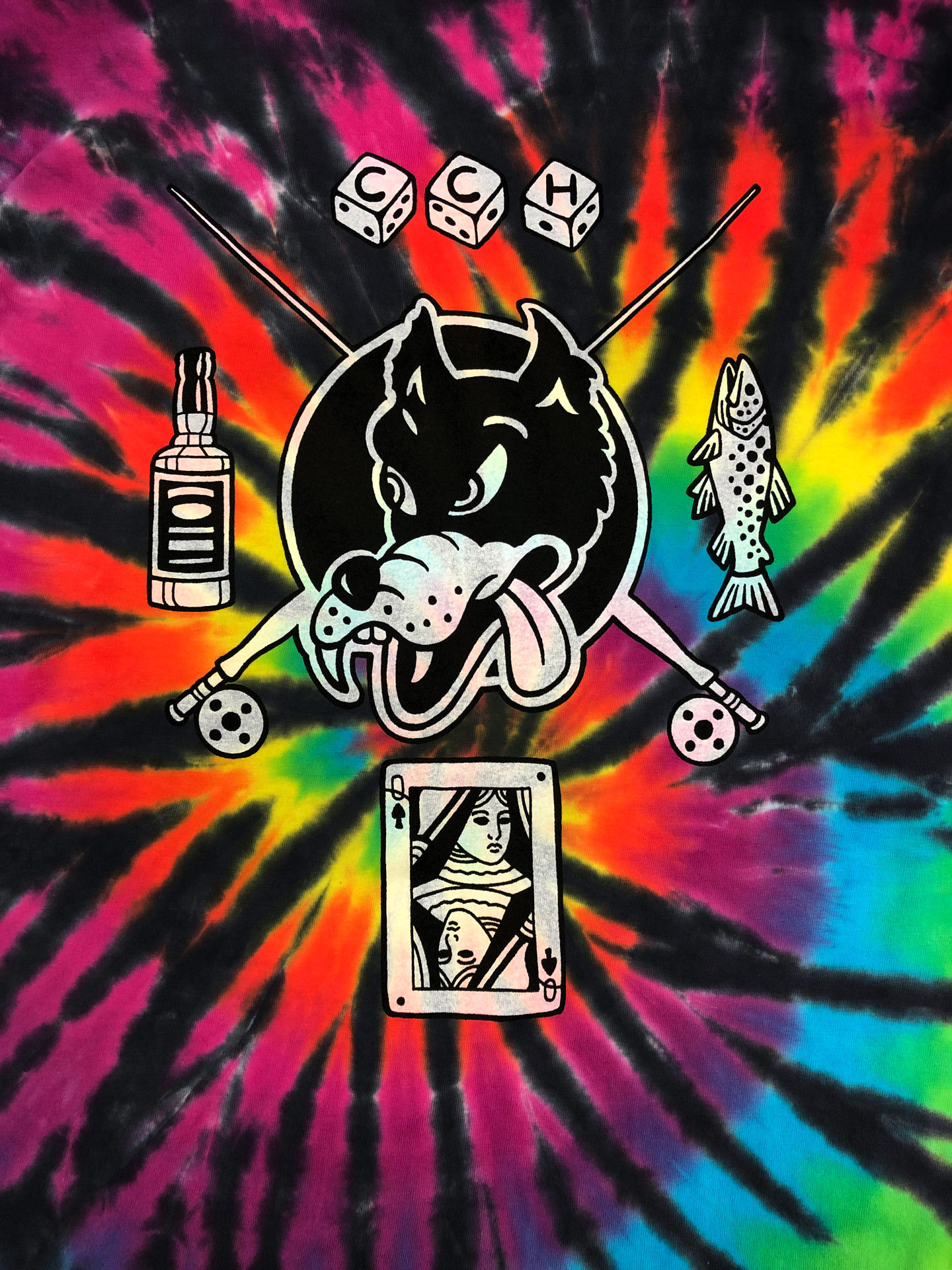 What do you like to do outside of running CCH? Outside of CCH I have several things I do. Most of my time spent through the week, I am a full time tattooer of 18 years, at my shop, Hot Stuff Tattoo, in Asheville NC. I fish as much as possible, and love traveling to do so. I love great bourbon and collect wine from all over the world. I collect art as much as I can. I feel like it's important to buy art and support artists, plus it helps make your house look beautiful. I love photography and really enjoy taking photos of other artists, friends, anglers, and strangers. I have a true love for the finer things in life, and sometimes that leads to expensive habits, and watch collecting has become a big one. There is a certain feeling you get when you wear a nice watch, that is very hard to explain. To me they are reminders of the hard work invested. Milestones for life's accomplishments. I collect everything from functional and durable G-Shocks, to high end Swiss watches. There are different watches for different tasks and different occasions. It's nice to cover all the bases. I've also been a big fan of classic GM cars and trucks since I was a kid, and have had many throughout my life. I've mostly focused on Silverado's and K-5 Blazers, but most recently I found my dream truck from high school and purchased it, a 1999 2 door Tahoe. I've always had a thing for a 2 door! There is something so tough about the short body. But more than anything I try and spend as much time as possible with my amazing son, Liam, who is almost 16 years old, and my beautiful girlfriend, Alison.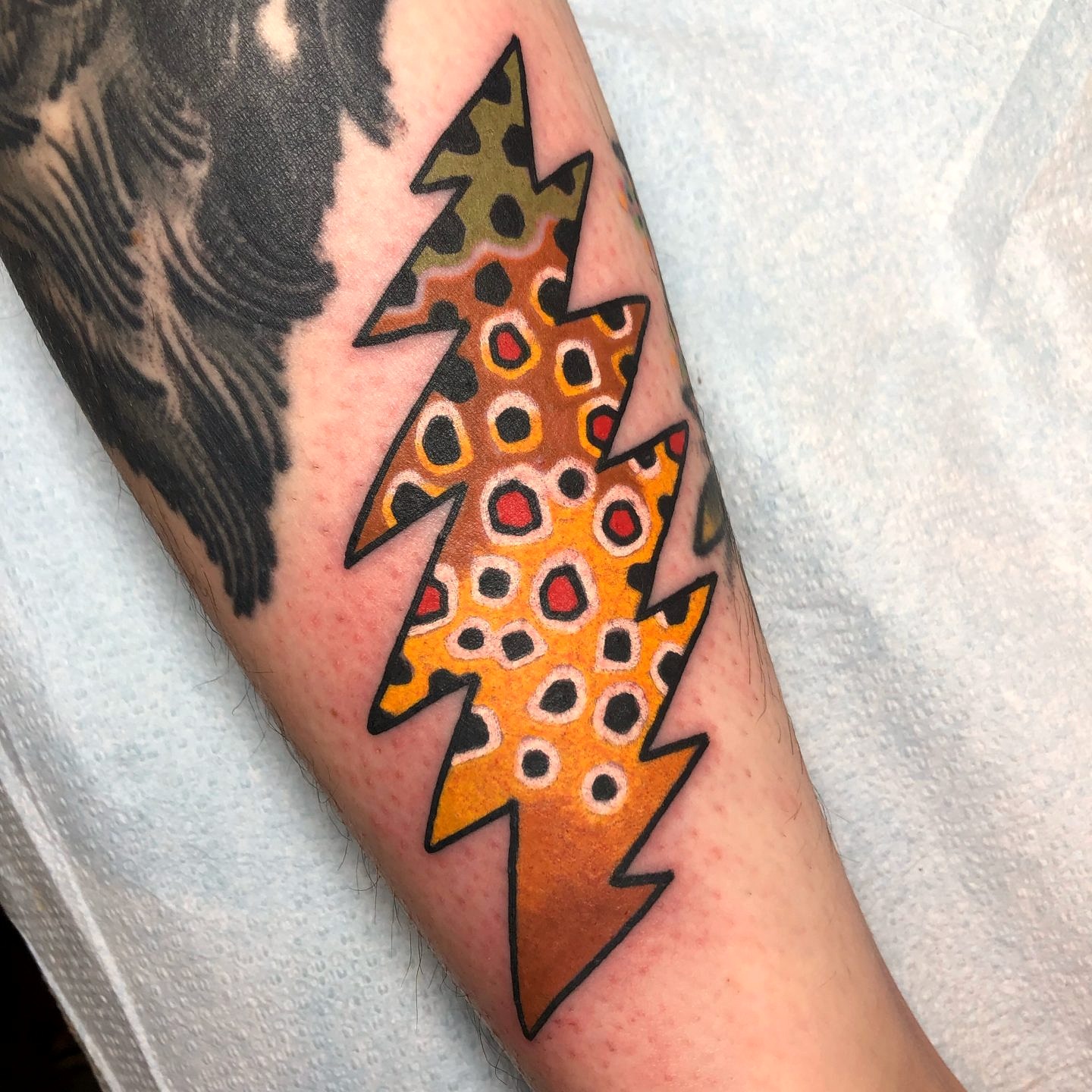 Best Dead show ever?  …..that's a hard one. I never got to see the Grateful Dead play, but I have 3 shows that tend to stay in the heaviest rotation lately.
Cornell 5/8/77
Fox Theatre ATL GA 5/19/77 ( favorite Sugaree)
Palladium New York, NY 4/30/77 (favorite Peggy-O)
What's on your Spotify Playlist?  I've never been good at playlists, I tend to be someone who listens to an entire record, start to finish, but here are some of my favorite things right now, outside of the usual live Dead.
-Nomad by Bombino
-Ilana by Mdou Moctar
-Natural Facts by Garcia Peoples
-Dreaming in the Non Dream by Chris Forsyth
-E'mma Africa by Toure Kunda
-Fear Inoculum by Tool
-KingMaker by Joel Ross
-Sunday Coming by Alton Ellis
-Africa by Amanaz
-True Democracy by Steel Pulse
-Communique by Dire Straits
-S/T by Rose City Band
-Let it Wander by Circles Around the Sun
-Eraserland by Strand of Oaks
-Allways by Cave
-Africa by Pharaoh Sanders
-Aja by Steely Dan
-Masana Temples by Kikagaku Moyo
-For the Morning by Tyler Ramsey
-Highway Companion by Tom Petty
-Orange Rhyming Dictionary by Jets to Brazil
These have been on very heavy rotation lately. My musical tastes are wide and deep. I'm always looking for something new!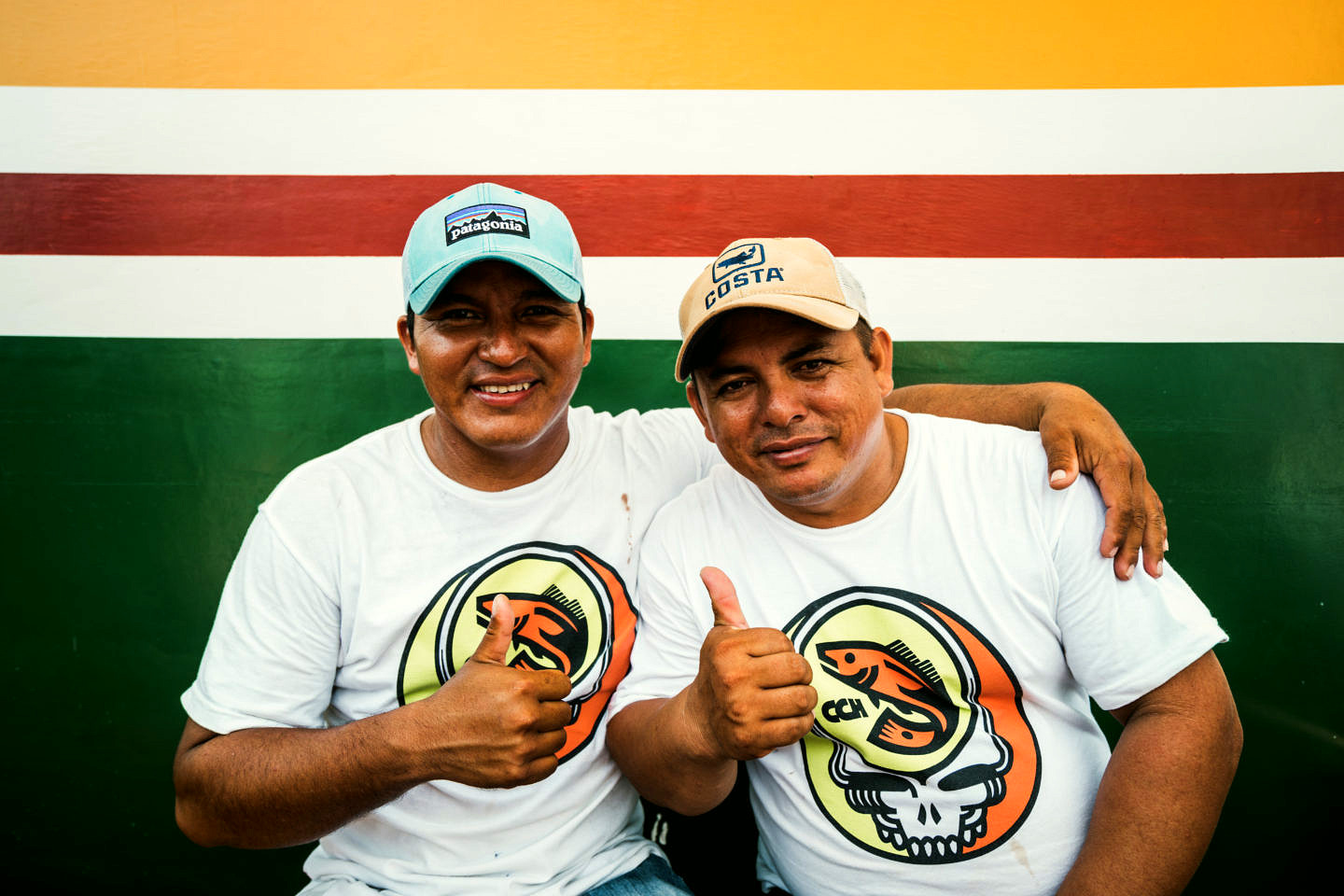 Check out the whole line on the Crooked Creek Hollar website.