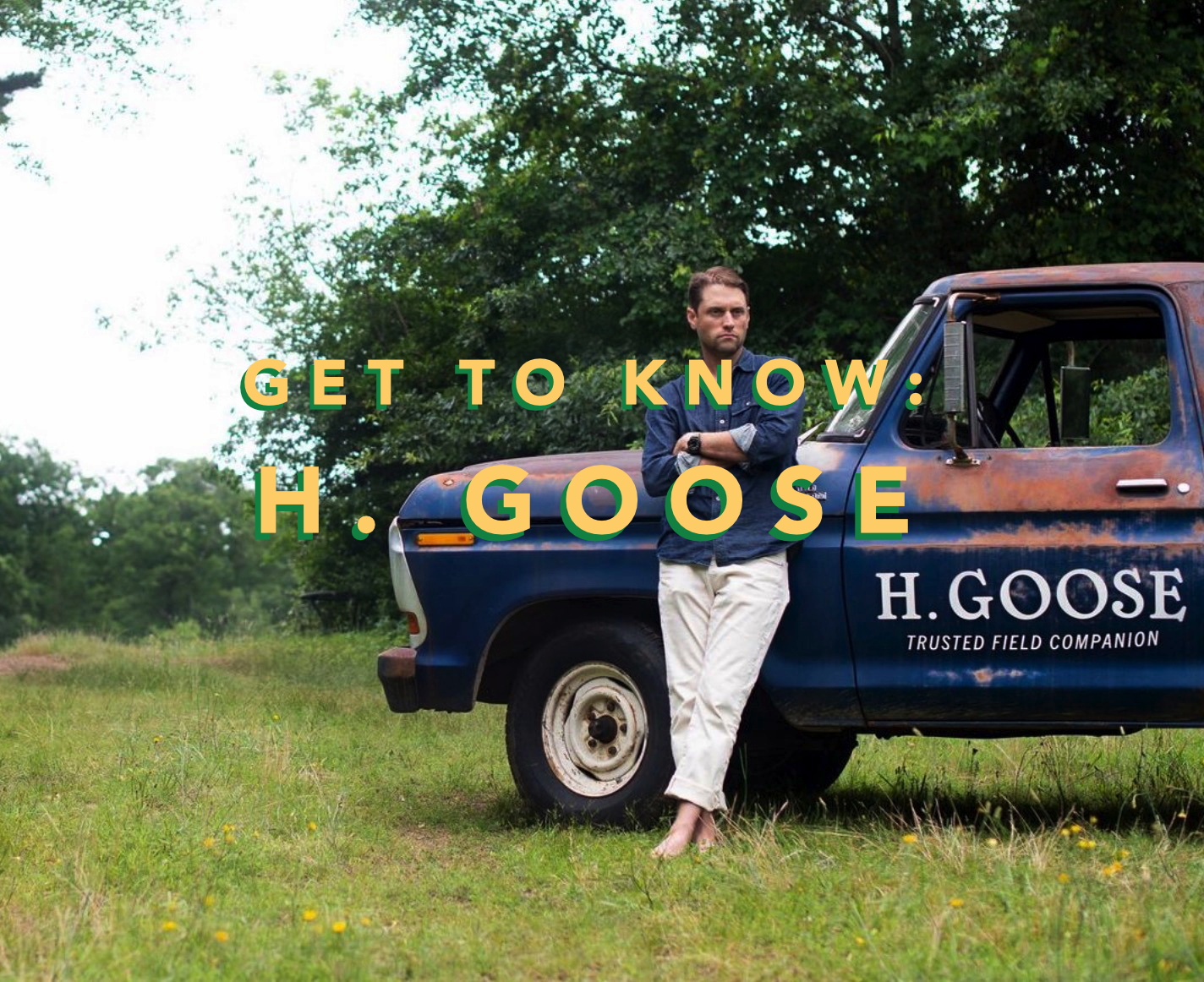 I came to know H. Goose by accident.  It was an innocent Instagram tag, which I don't mind, but what I saw was intriguing.  The clothing and the gear weren't overly technical, super slim, or annoyingly busy.  Instead, it was a good collection of pieces that had a heritage feel.  London Trading and Miller Brothers carry H. Goose, and for good reason.
The inspiration for the brand was a grandfather's closet.  Founder Harris Quinn describes it as a 'goldmine', and his brain got to work.  What he has created over the past few years is a full line of menswear and gear that is meant to transition from the office to the field, and back.  Taking queues from pieces in his Grandfather's closet, it's a smart, curated line that is built to last.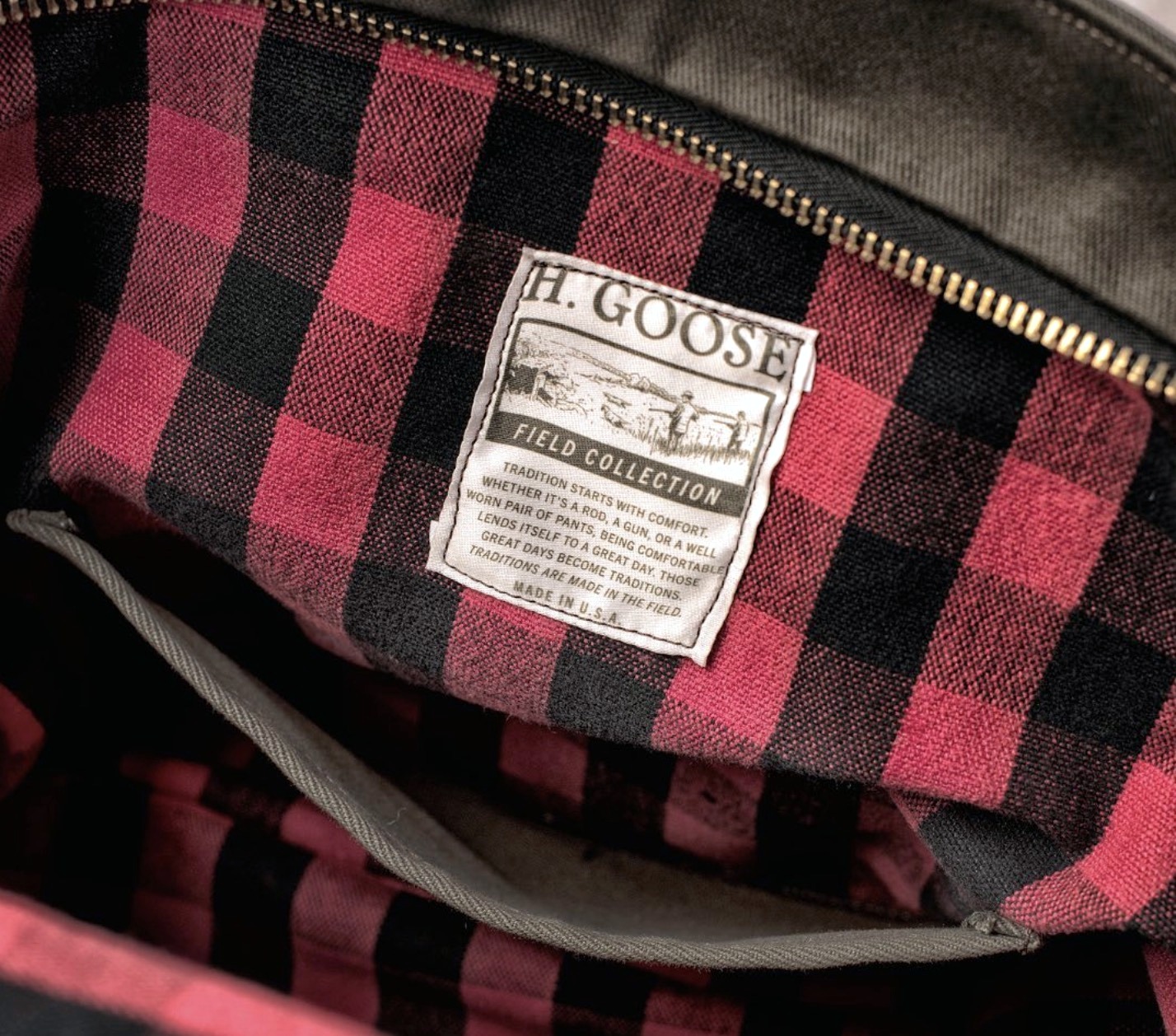 Harris and I have developed a friendship over the last year.  He's a really interesting guy – a dad, a hunter, a live music lover, and a brand owner.  It's high-time y'all get to know him as well:
What is the history of H. Goose?  H. Goose started as a platform for me to make stuff (which is a complicated word) that I wanted to use. I spent 6 years in the Navy on active duty. I would go on leave and take these epic trips doing something dumb with friends from home. For example, in 2012 I decided it would be good if I saw our entire state (South Carolina) by water. A friend of mine and I spent 17 days going from north Greenville County (near the NC border) to Charleston, by boat. Another time, we spent a week in Jones Gap hunting Black Bears, other times I was running dogs for deer in eastern NC, or Striper fishing on Lake Hartwell, or shooting Marsh Hens on the Stono River, etc. I've been doing these things for most of my life and I've also been working or going to school or engaged in some other activity that requires me to not look like I just left the woods.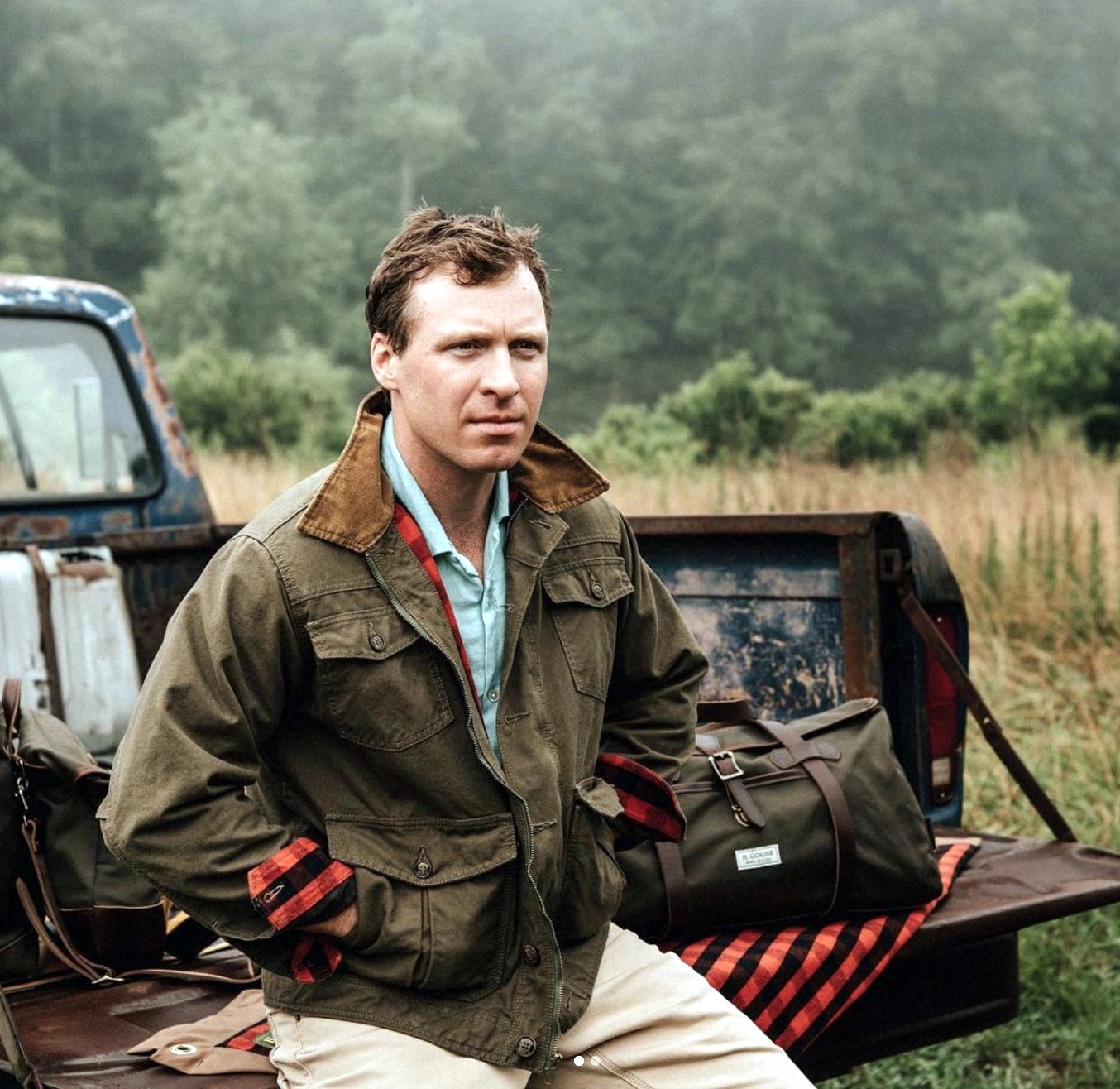 H. Goose is about the meeting of those two mindsets. I asked the question; could I manufacture apparel and accessories that were equally at home in the field and in town? We started with our field watch for two reasons. I destroyed one on the aforementioned river trip and I've had a longstanding love affair with old school military watches like the Hamiltons that LL Bean used to sell. From there we moved into textiles including our Sporting Blanket, Miller Field Jacket, and Shirt Jacket. We initially made all of these things 100% in the southeast (now, only our blanket is made here). Late in 2018 we made the decision to design complete collections of elevated rugged casual clothing for men. That's where we are today and our products are being sold in more than 40 stores in the southeast and midwest. The pandemic has been tough but we have great retail partners and a loyal following and the combination has allowed us to contract and weather this storm.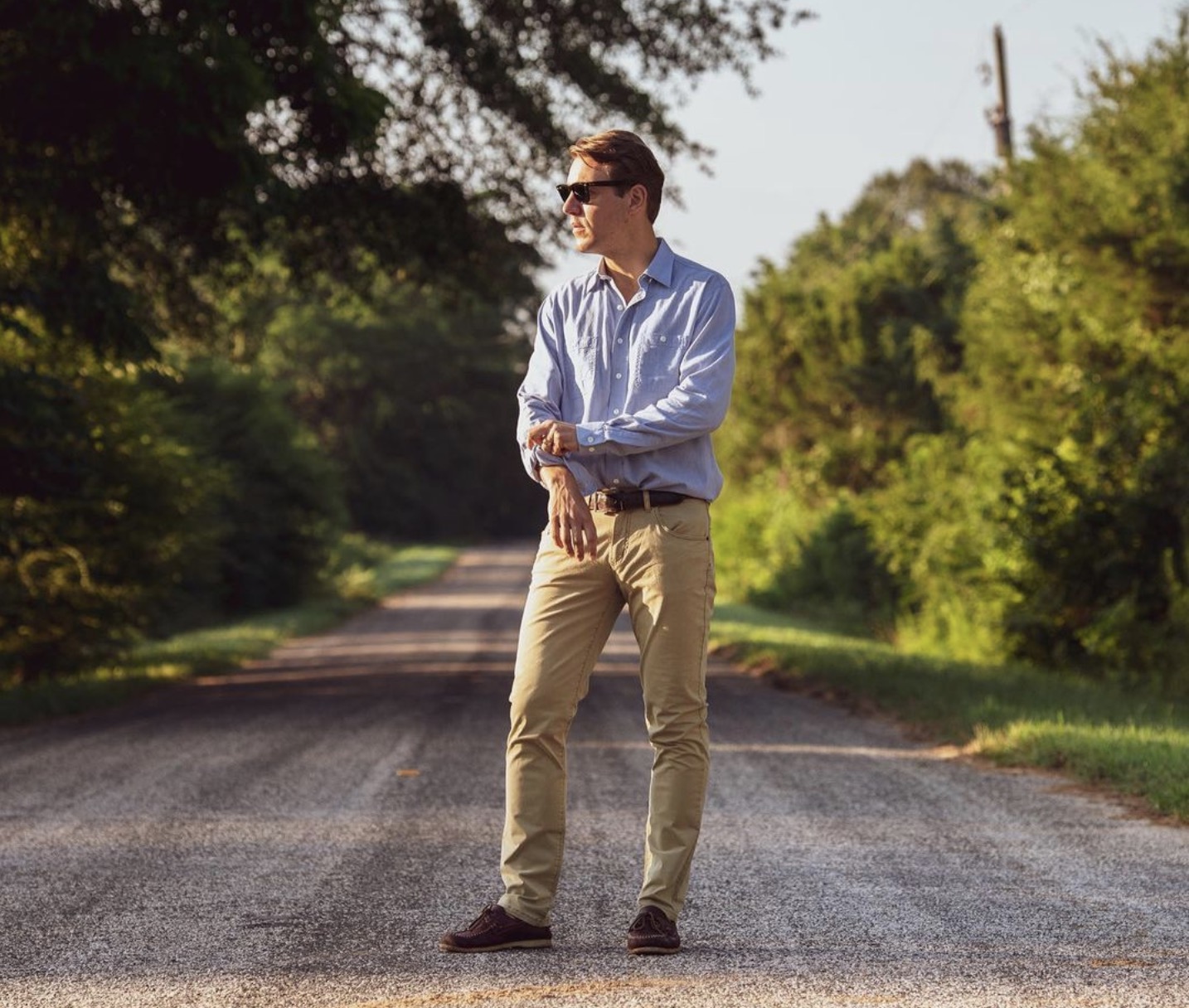 What are the inspirations behind the brand?  We take inspiration from our fathers and grandfathers and the stuff they wear or wore. My granddad's closet was a goldmine of inspiration and so is my dad's. Rule of thumb; if my dad AND I WILL BOTH wear it, it's a good HG product. Doesn't always work, but usually does.
What kind of guy is an H. Goose customer?  Our customers are guys who really love two things; dressing well and being outside. So much outdoor gear is hyper-technical, and that's great, I own a lot of it. But there is room for an elevated casual outdoor look and I think we play in that realm really well.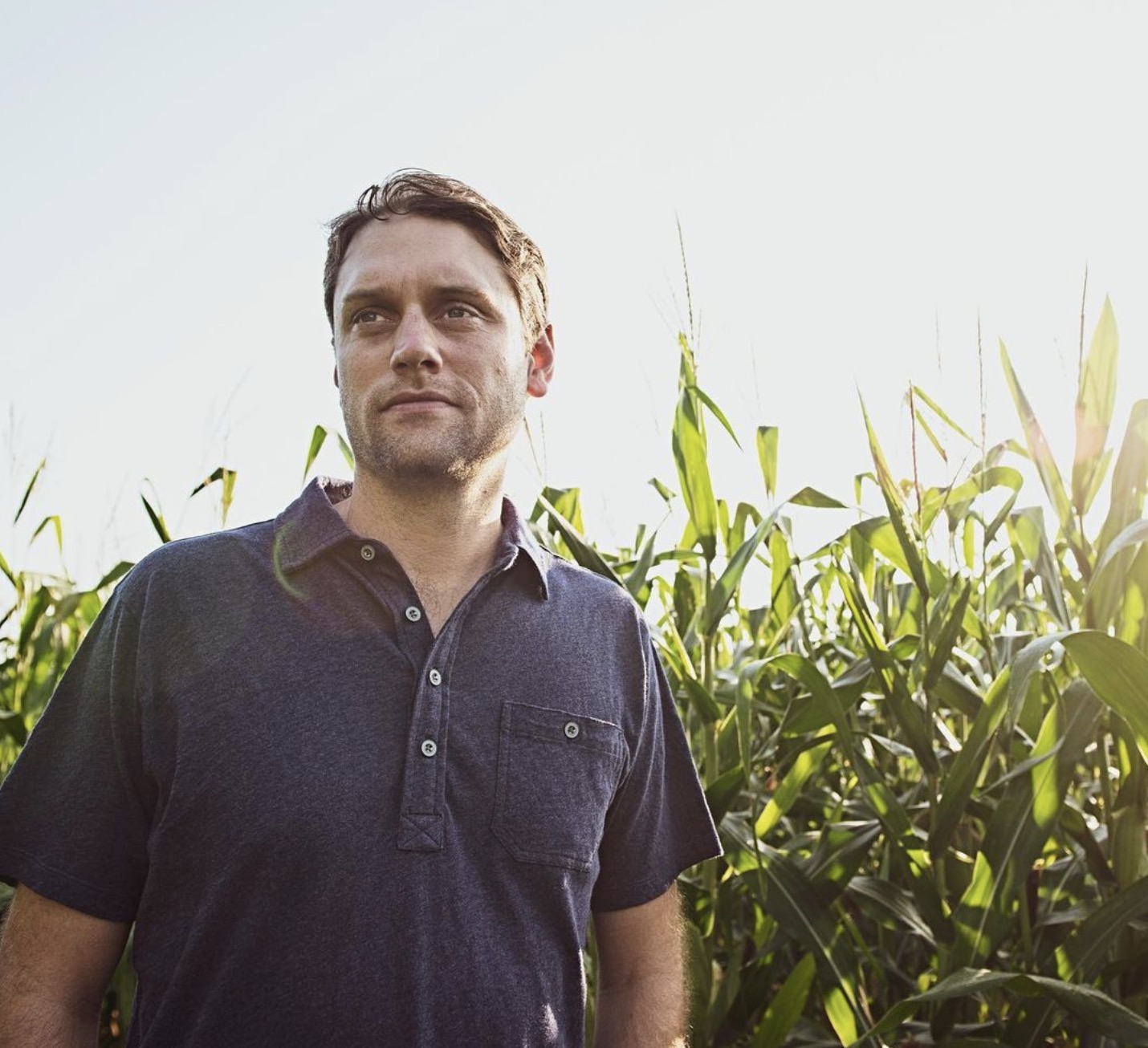 What are your favorite pieces in the collection? I love our knits. Our Kayak Polos are so unique and they are a total throwback to the polos of my childhood (I'm 35). Our long sleeve Kayak Polo is totally unique in the marketplace and is a wonderful shirt for just about any occasion.
What do we have to look forward to?  Classic menswear made from natural fibers, generous traditional fits, some new bags, some new dial colors on our Saluda Field Watch, and some killer new outerwear pieces for NEXT Fall. We want to continue to inspire people to get dressed for the day with the mindset that they are going to work hard and play hard without changing clothes.
What do you like to do outside of running the company? I have two little boys, one is three, and one is seven months. I also have a wonderfully creative and talented wife. At this point in my life, one of my favorite things to do is to go on long walks with them and Goose. My older son is starting to realize how great it is to be able to explore the natural world and he is super curious about trees and animals and the weather and all the gear and stuff (there's that word again) I'm constantly loading and unloading in and out of my car. It's really special to have the opportunity to teach a child about the world and about our state in particular. I also love baseball (go Braves). My brother and I try and go see a few different stadiums each year. That has been on hold the last two seasons so I'm looking forward to getting that back on the calendar in 2022. And I'm a literary nerd. I read compulsively and I enjoy writing as well. It's therapeutic to put something down on paper and manipulate a story to your liking. I just had an article about automated sewing published in Wired Magazine and I should have a few more coming out before the end of the year.
What's on your Spotify playlist? Black Crowes, Incubus, Turnpike Troubadours, Nirvana, Sturgill Simpson, Drive-By Truckers, The Replacements, REM, Bush, Tool, Charlie Robison, Koe Wetzel, Robert Earl Keen, Tyler Childers, Little Feat, Hootie and the Blowfish, Ryan Adams, Big Star, Third Eye Blind, Tom Petty, The Pretenders, Fleetwood Mac, Primus, Kurt Vile, The Whigs, and of course Raffi when we're on long car rides with the boy. There's tons more, this is just what I've listened to in the last month or two. I haven't been to a concert since February of 2020 so looking forward to something, ANYTHING, soon.
I've had the pleasure of wearing some of their gear over the past year and will be doing some reviews on the Red Clay Soul Instagram.  Be on the lookout over the next few weeks.
Give these folks a follow – they have a good Instagram page, and you can see the whole collection on their website.