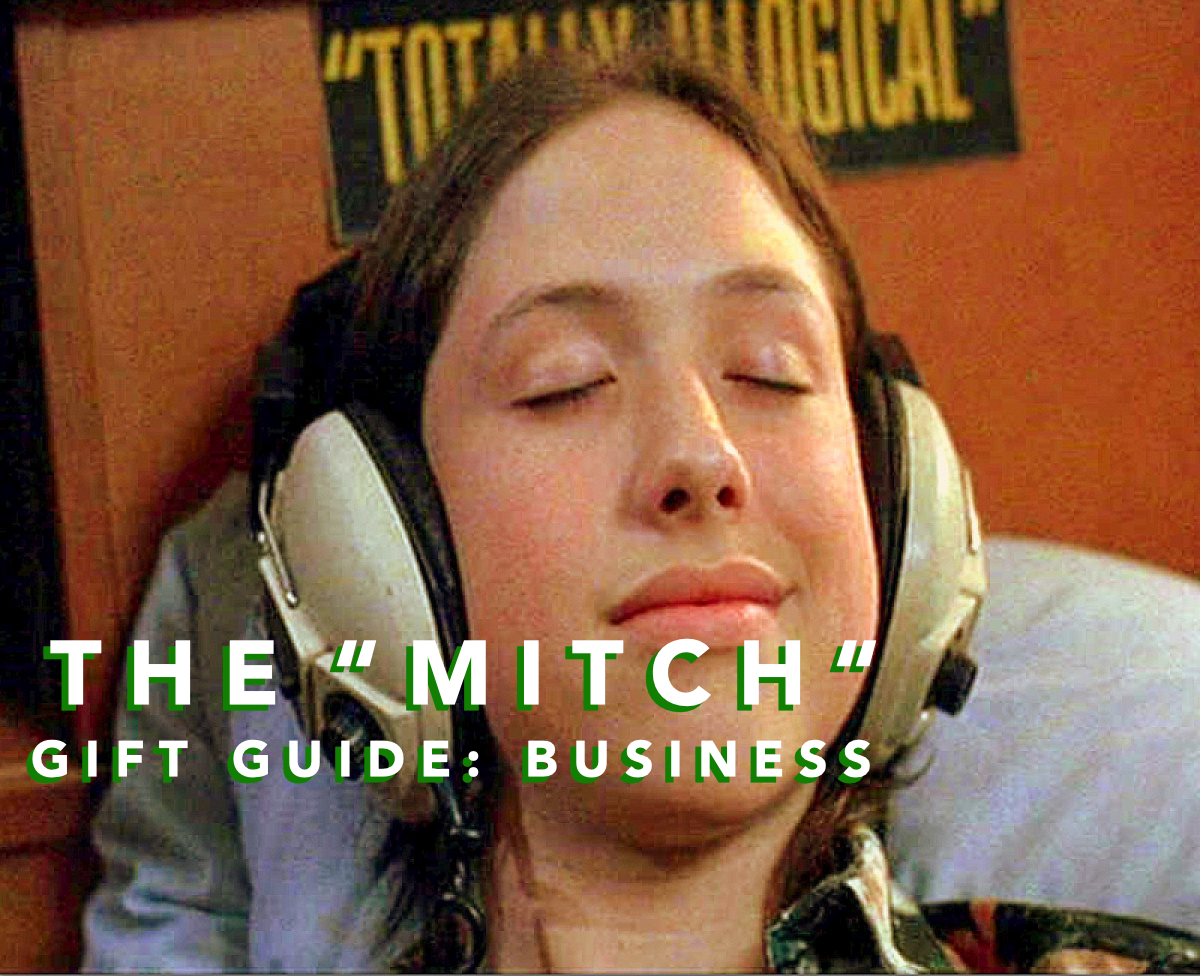 Ladies and Gentlemen, here we go.  It is that time of year again, time for the highly anticipated Red Clay Soul Gift Guides.  We're starting a few weeks early this year, as supply chains are somewhat suspect.
As for this year's theme (you've probably figured it out by the image above) we're going with the iconic 1993 Richard Linklater classic 'Dazed and Confused'.  There are so many good characters – highly developed characters – that we can go on all night long.  So strap in…I hope you enjoy these as much as I do putting them together…
First up: Mitchy Mitchy Mitchy…the young incoming Freshman who is looking to up his game.  He had a few things go right early in the evening and ended up right where he wanted to be.  For him, the party at the moon tower was as much of a business trip as anything else.  So this go-round, we're presenting gift ideas for the businessman.
Here you go: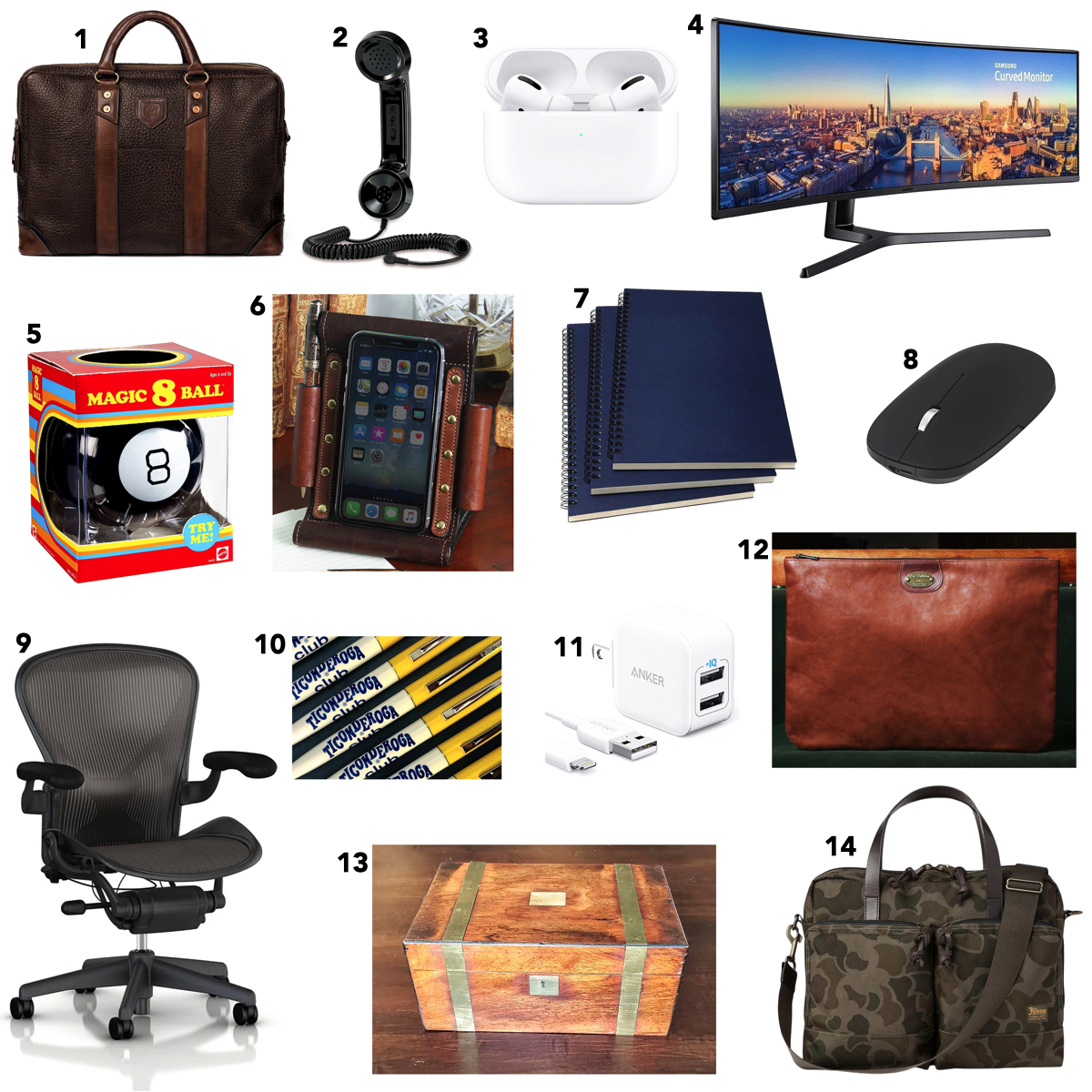 From top left:
1. Mission Mercantile Theodore Leather Briefcase:  About as cool as it gets.  Watch the leather, man…
2. Retro Handset:  A great idea for the guy that has some sense of humor.  Plug one of these into your iPhone or desktop and play it off like it's totally normal.  Enjoy.
3. Apple AirPods Pro:  Don't have any yet?  They are pretty serious – not only for extremely high-quality sound but for looking extremely important in public situations.
4. Samsung 49″ Curved Monitor:  The absolute mack daddy of monitors.  This might make working from home bearable.
5. Magic 8-Ball:  How most high-level business decisions are made.  Great for the desk.
6. Colonel Littleton Phone Stand:  Looking for something a little more classy to rest your phone?  Here you go – not only for conference calls and playing music at your desk, but as a prop for watching movies with your kids when they aren't behaving at dinner.
7. Simple Spiral Notebooks:  I've tried so many notebooks, and these are THE BEST.  The cover and the back are thick enough to provide some sturdiness, and the spiral allows it to lay flat.  They aren't expensive, but you won't buy any others.
8. Simple Wireless Mouse:  Same as above – I've tried so many of these things – with balls, buttons, ergonomic shapes, etc.  Nothing beats the simplicity of these…
9. Herman Miller Classic Aeron Chair:  This ought to complete the transformation of your home office.  Something seriously comfortable for you to enjoy our new working from home environment.
10. Customized Bic Clic Pens:  This is a hero move.  Give a couple hundred customized Bic Clic pens.  Either as business cards or as something funny…get creative here.
11. Anker 2-Port Charger:  I'm sold on the fast chargers.  I pretty much use them everywhere I am stationary for a few hours (the office, the home office, the bedroom, the den).  These things will charge an iPhone in no-time flat, and the two ports will help you make friends.
12. Colonel Littleton Zipper Pouch / Attache:  A big leather attache by our Tennessee friends.  Great for the office when you're only carrying around a few items.  Keeps you organized and it'll hold more than you think.
13. Antique Campaign Desk:  For the discerning gentlemen…these are extremely handsome, and a great place to stash your odds and ends.
14. Filson Camo Briefcase:  Not into leather?  These new options from Filson are serious business.  And the price is back where you remember…
What else do you like for the businessman?